It's day three and our Love Island obsession is really getting under way. We've basically forgotten any other celebrity/TV show/real friends/family members exist and have become fulling immersed in Island life.
So emotionally invested are we, that we practically threw our Chinese takeaway across the room when Adam Collard plucked Kendall Rae-Knight from the clutches of Niall Alsan Harry Potter-tattooed arms and the pair of them slithered off like two little serpents (probably speaking in parcel tongue) for their romantic date.
Anyway, it's another day on Love Island and with that brings another bucket-load of beef, banter and bloody awkward conversations.
Here's what's in store on tonight's Love Island:
Love Island spoilers day 3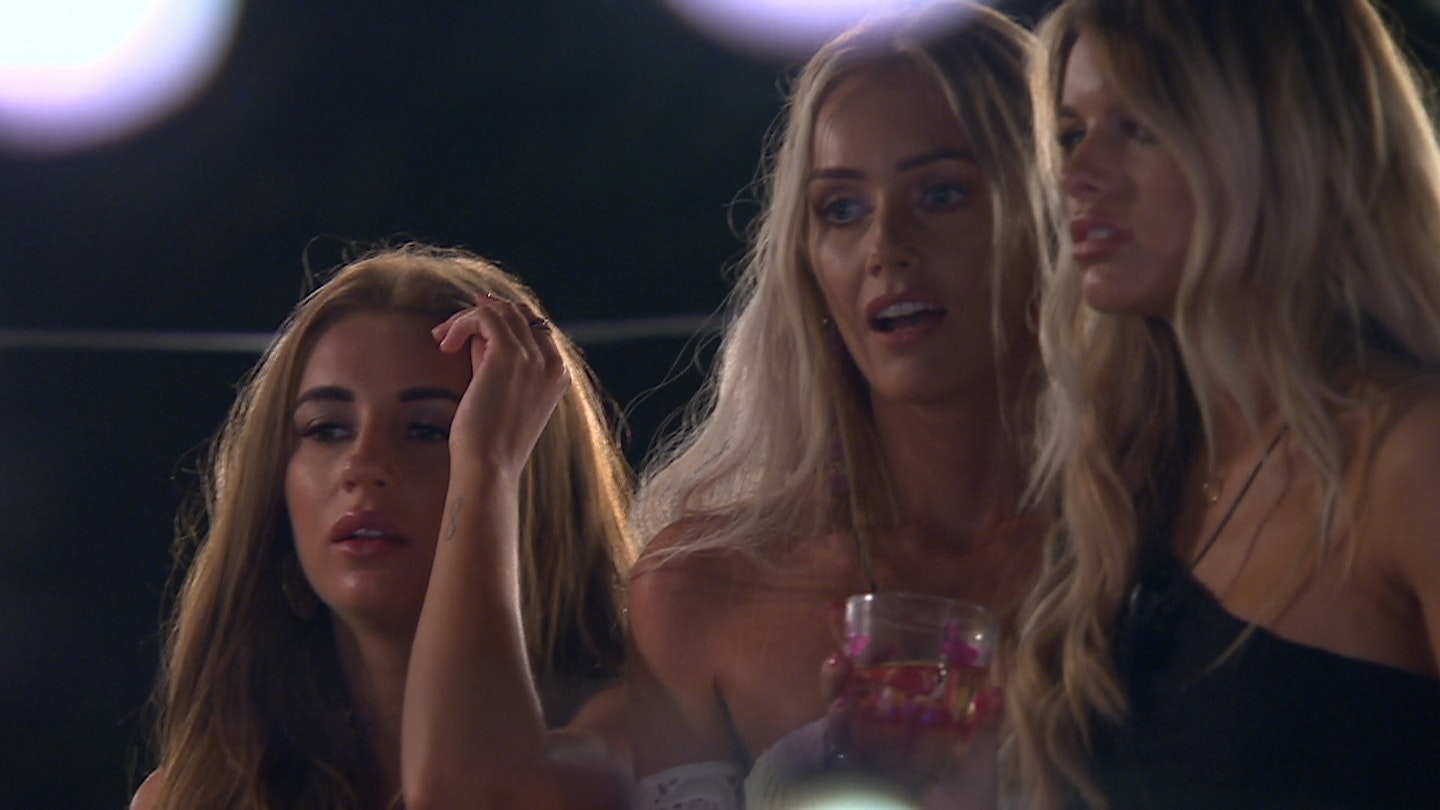 1 of 5
CREDIT: ITV2
1. Two new ladies rock the villa with their arrival
Our nerves are still on edge from Monday's cliffhanger and Adam's shock decision last night, but two new arrivals are set to send us and the villa into overdrive. The boys receive a text: "Boys, tonight two new girls will enter the villa and you will host welcome drinks #fixuplooksharp #gamechangers." And the girls immediately enter panic mode and question their safety in the villa. Samira is worried about her lack of chemistry with Alex, and Dani Hayley also admit to feeling in "vulnerable situation." The girls watch from the balcony as newbies Georgia and Rosie walk in and introduce themselves to the boys – and comment that they feel as though they are watching their 'boyfriends cheat on them'. Unsurprisingly, the boys are much more upbeat about the whole thing. Alex is feeling particularly optimistic: "From the start I've had a fairly rough ride. I'd like to think I deserve a break and a bit of good luck and meet a nice girl." Niall's just here for the drama. "I hope all the girls lose their heads and things just get a bit lively in here," he remarks.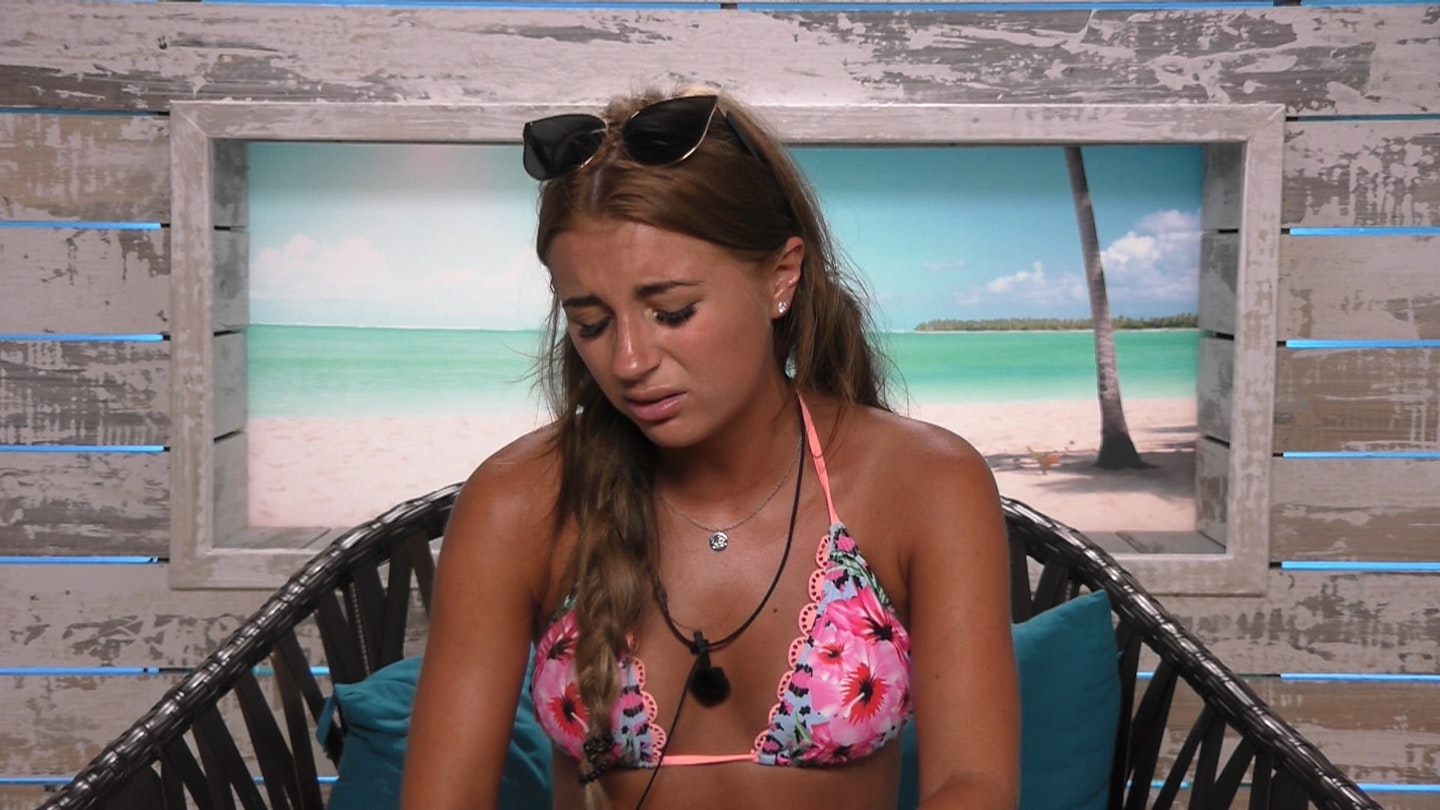 2 of 5
CREDIT: ITV2
2. More drama for Dani and Jack
Things have taken a bit of a turn for the worst for our fave lovebirds Dani and Jack following Jack's cheating revelations. "You don't think any less of me do you? Be honest though because I hated that. It's not a good look is it?" Jack questions Dani during a DMC. Dani replies: "No, obviously. Initially I just thought 'have I just gone for the same type that I always go for?' It just threw me off a little bit." But Dani later admits she kinda is bothered. "Obviously it's just a little bit…It makes me think 'I've gone for the same geezer that all my mates say 'Dan don't!' You've got to understand that." Undeterred by the news that Dani's friends would probably warn her off him, Jack is still optimistic about their romance. "If me and Dani did give it a little bit of a chance, I think it would be worth it. I'm going to just carry on how we are and I think me and Dani will be sweet, I think we'll be alright." But the next day Dani admits to the girls she 'doesn't get butterflies around' Jack. Could this be the end?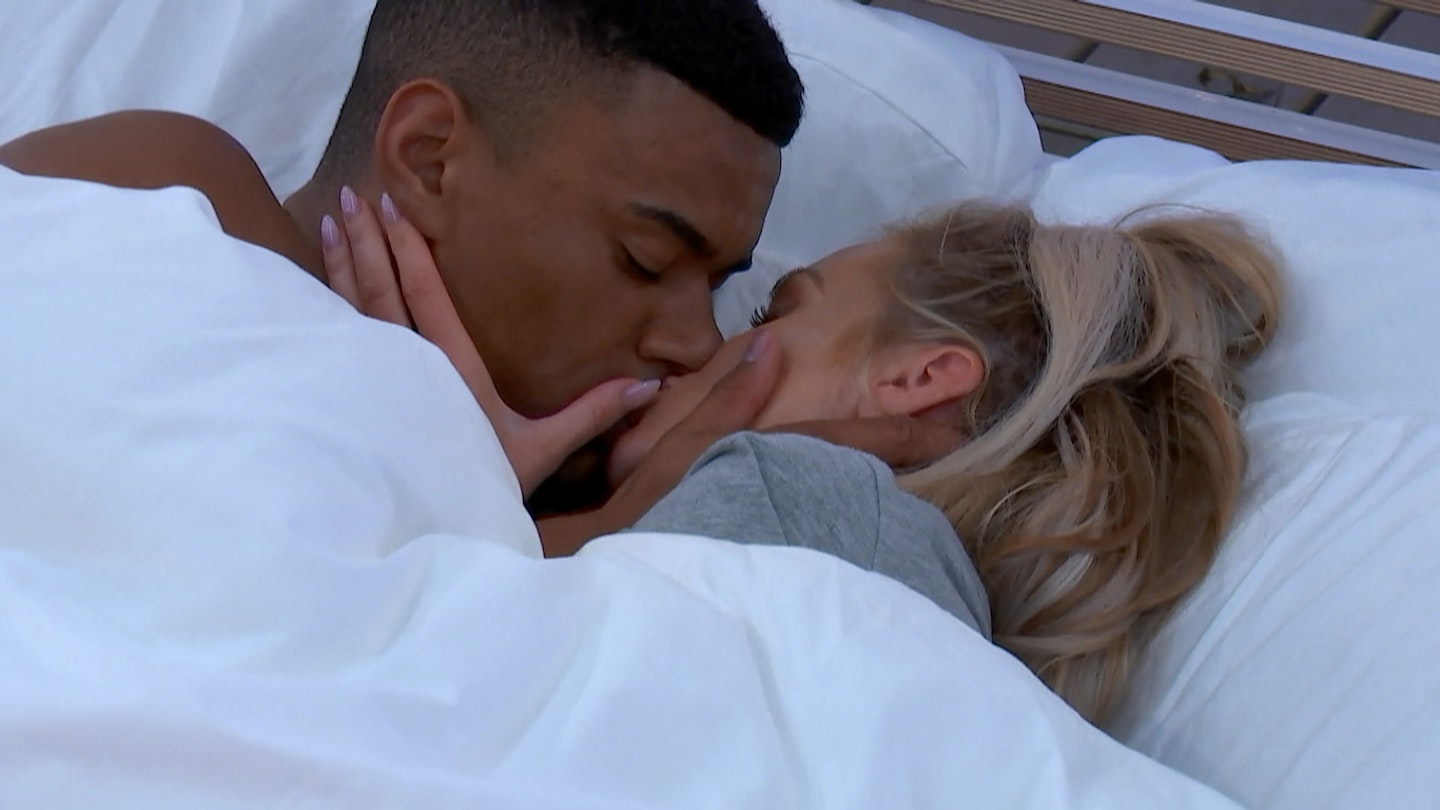 3 of 5
CREDIT: ITV2
3. Laura and Wes get very cosy
Despite a slight blip when Laura totally forgot Wes existed and fell madly, deeply, passionately in love with Adam, the couple seem to be growing closer. They've been talking all about their feelings about each other with everyone else in the villa, but spend the majority of the day avoiding opening up to each other. However, later on Wes admits the true extent of his feelings to Laura "If you didn't step forward would I have chosen you? God's honest truth, yeah I would. You've ticked every box. I'm not just saying that as well. Your eyes are daft. They are daft. Your personality, you're so sweet. It's hard to find someone genuine and nice." Laura affectionately retorts "You're so cute. I feel the same. I'm happy." And then they smooch on the bed.
4 of 5
CREDIT: ITV2
4. Alex's condition isn't improving
Dr Alex is losing his, erm, patients (sorry) and is getting pretty fed up with his luck in the villa. After rejection at the first coupling up, and having been snubbed by Hayley during the challenge yesterday, Alex is feeling down and questions his future on the Isle of lurrrve. "I think if it came to recoupling, I am on borrowed time at the moment. I think my place on the island is definitely at risk. It's frustrating because I don't think I've had the chance yet." BUT there's hope for Dr. Alex yet and he starts to feel a little more optimistic at the news of the new arrivals. "My wife's coming in. Wife and mother of my children. You never know," he (semi) gleefully announces.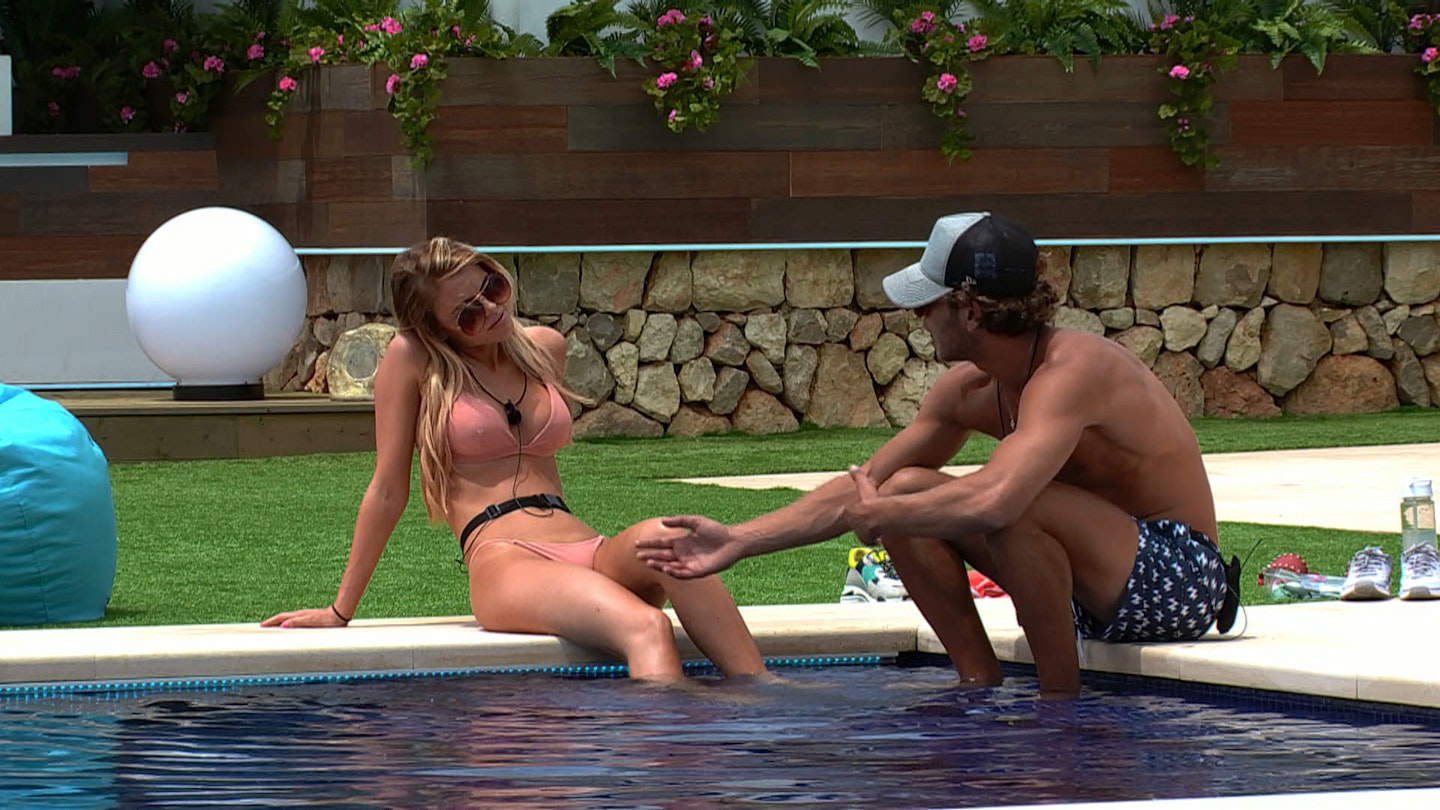 5 of 5
CREDIT: ITV2
5. Is it the end of the road for Eyal and Hayley
Things aren't looking so positive for Hayley and Eyal – and not just because she can't pronounce his name. Eyal confronts Hayley about his concerns about a lack of conversation and common interests: "The past few days I felt like I've tried as much as I can to talk to you and find out about you. I don't really feel like it's been reciprocated. I feel like I'm giving as much as I can but I'm not really getting anything back." Yikes. Hayley responds: "Maybe that's what it is. I don't want to feel like it's got to go somewhere, do you know what I mean. I've just been over thinking it." Yep. That'll be it. After seeking some advice from a wise love guru aka Niall, Eyal inists he's been trying to give signals but is tired of Hayley not giving anything back. Eyal also appears to be pretty thrilled at the idea of two new girls entering the villa. "This is great, it is exactly what I need. I'm a bit fed up with my situation and with my couple at the moment." Love is a fickle thing, eh?
Meet the new girls Georgia Steel and Rosie Williams
Make sure you join our Ultimate Love Island Fan Club on Facebook, and keep an eye out for our reactions on Twitter and Instagram.