Ah, the '90s. Everything was just so much simpler back then, wasn't it? We were all Livin' La Vida Loca, nobody thought to question plastic alien toys getting 'pregnant' (eh?) and our biggest responsibility was cleaning up our Tamagotchi's poo. Dreamy.
And the soundtrack to those carefree years? A bunch of boybands with enough hairspray to break Greta Thunberg out in hives.
Now our personal fave was 5ive; what with that tough lad swagger, head-to-toe Hilfiger and catchy af bops (When the Lights Go Out still slaps, don't @ us).
But exactly what are Abz Love, Ritchie Neville, Jason 'J' Brown, Scott Robinson and Sean Conlon up to now? Well...
Check out what 5ive look like now:
5ive: where are they now?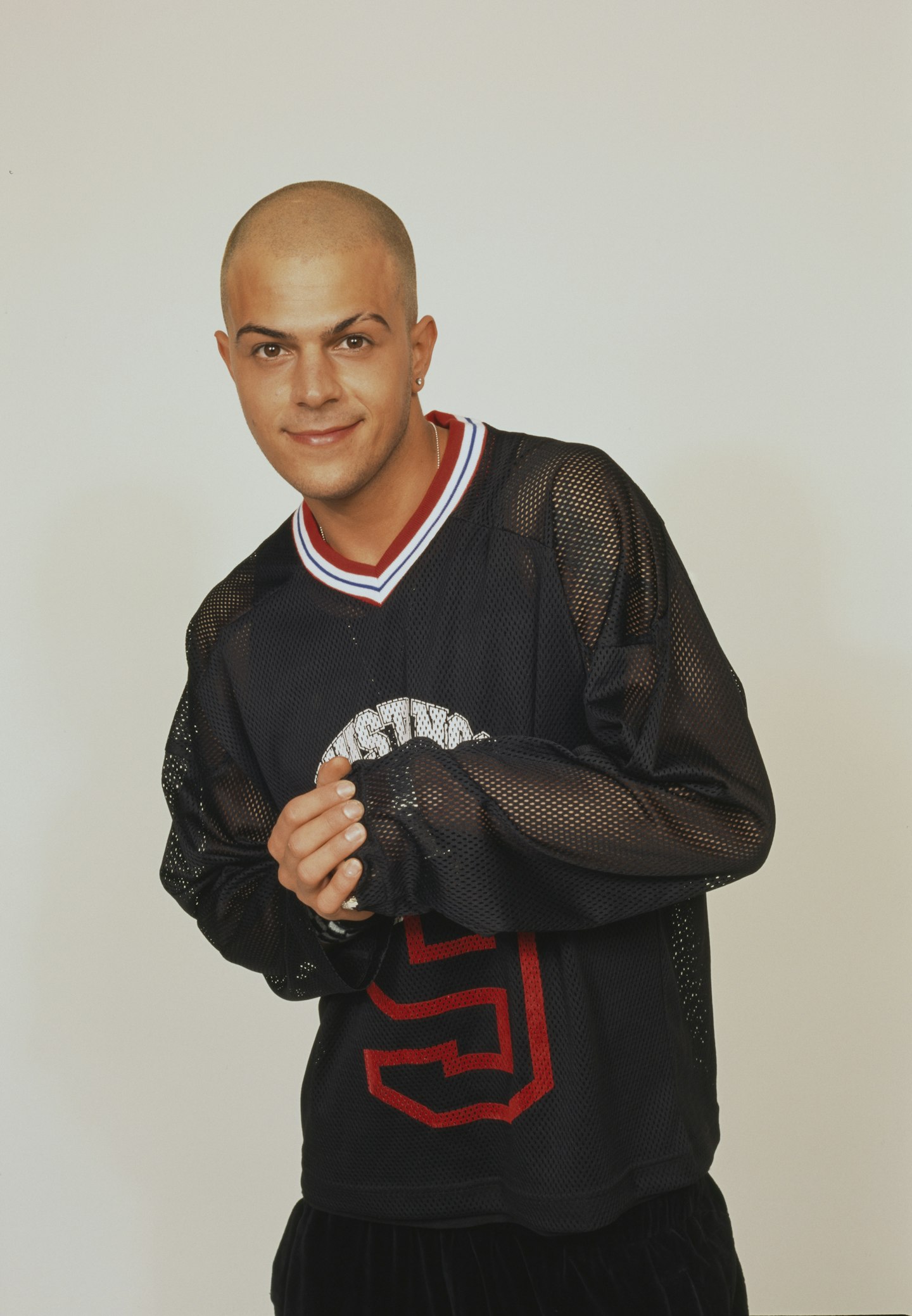 1 of 10
CREDIT: Getty
Abz Love then
We don't care what anybody says, Abz's Everybody Get Up and Slam Dunk Da Funk raps in particular are easily on par with Stormzy's best bars. Go back and listen - they'll bring you all the '90s feels.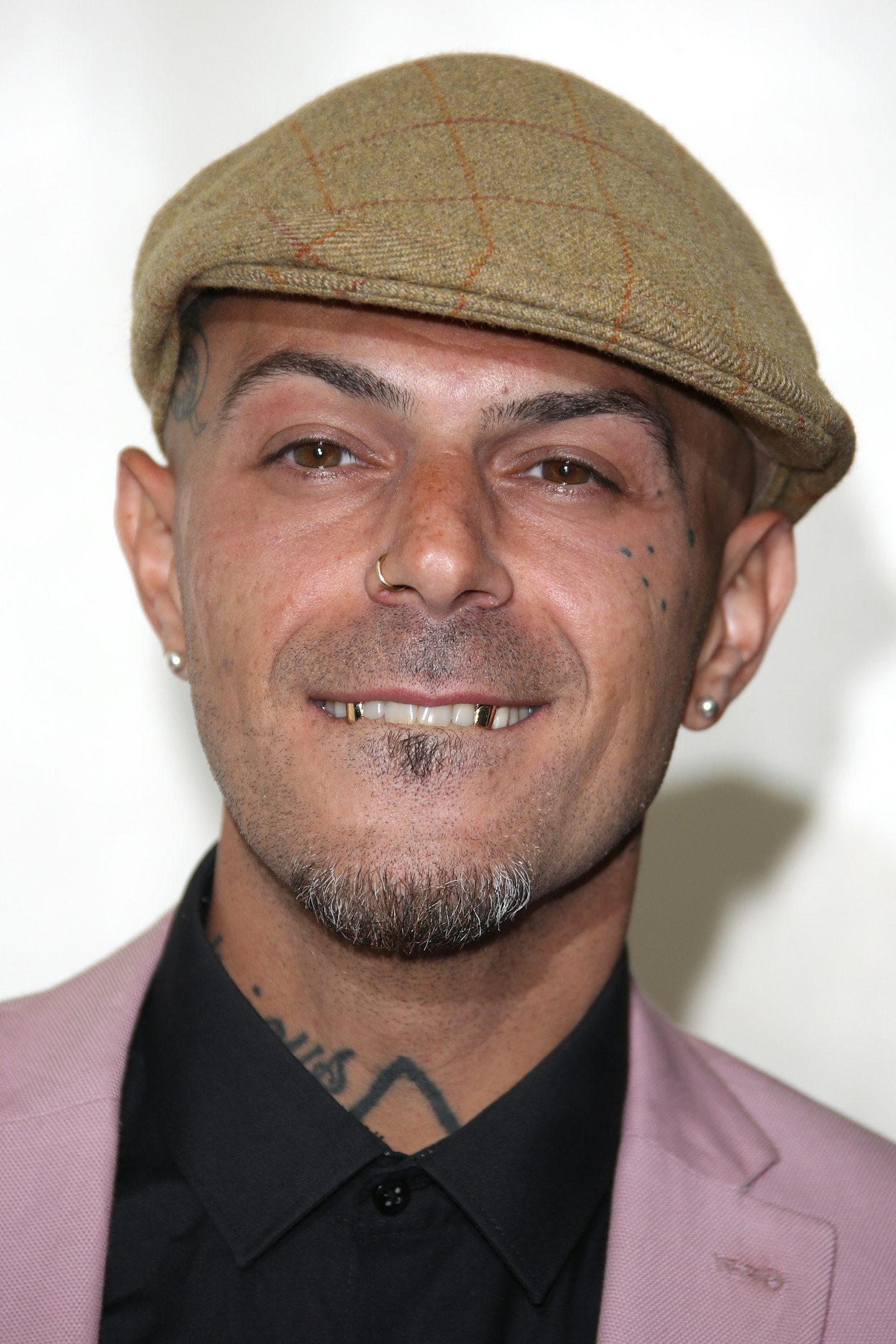 2 of 10
CREDIT: Getty
Abz Love now
Following 5ive's split in 2001, Abz signed with Simon Cowell on Sony BMG and his debut solo album - Abstract Theory - spawned three UK top ten hits (What You Got being our fave). Sadly, Abz was dropped after said album failed to set the charts alight - and his journey since has been quite the rollercoaster. While he rejoined the group in the name of ITV2 reality telly show The Big Reunion back in 2013, he's since quit and is currently appearing on E4's Celebs Go Dating alongside Made in Chelsea's Miles Nazaire, TOWIE star Chloe Brockett and TV presenter Ulrika Jonsson.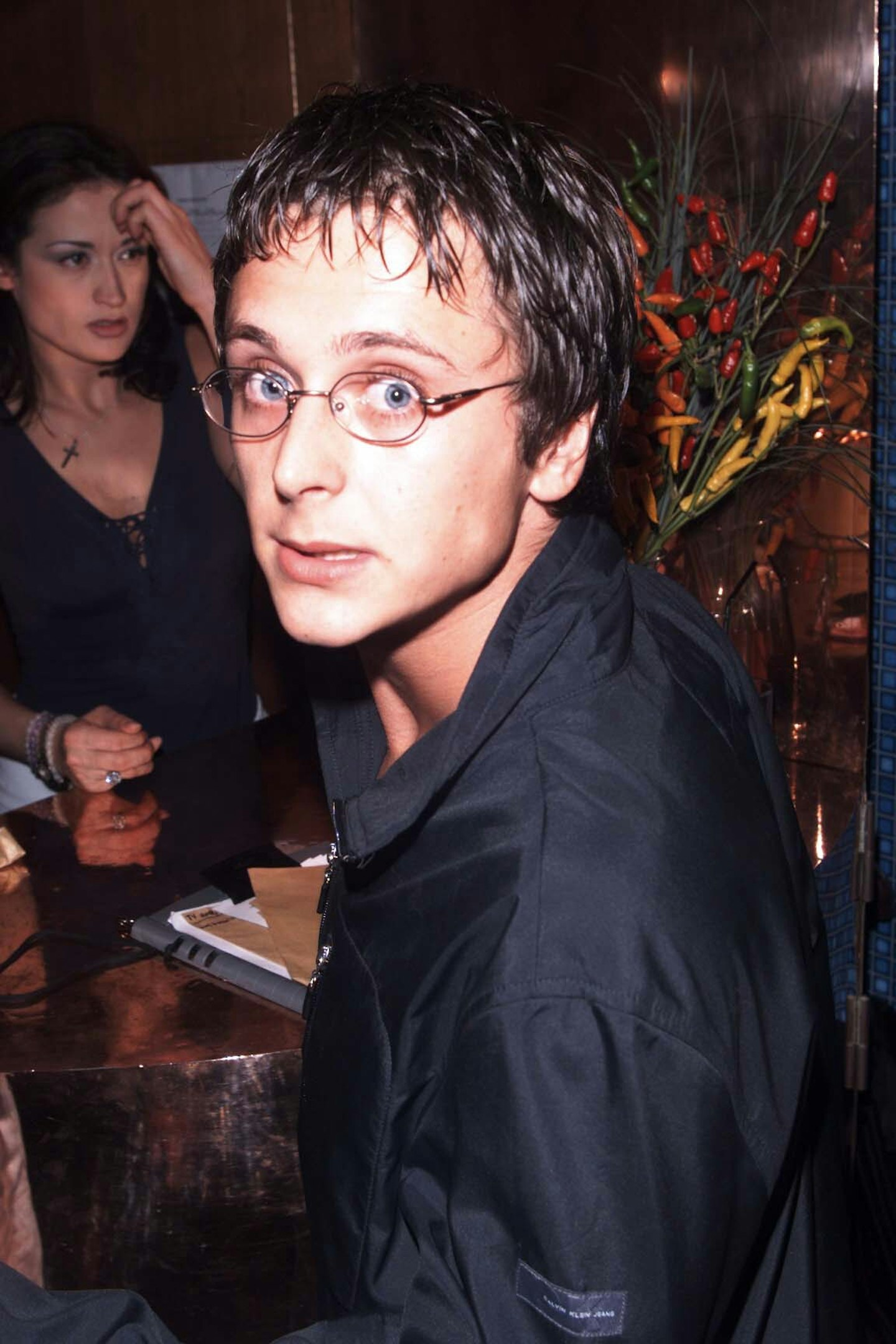 3 of 10
CREDIT: Getty
Ritchie Neville then
Back in the day, Ritchie found his name carved into our pencil case thanks to his oh-so-turn-of-the-millennium curtains and voice that could melt the most stone of hearts. Could we have been more jealous of Billie Piper when we found out they were a thing? COUPLE GOALS.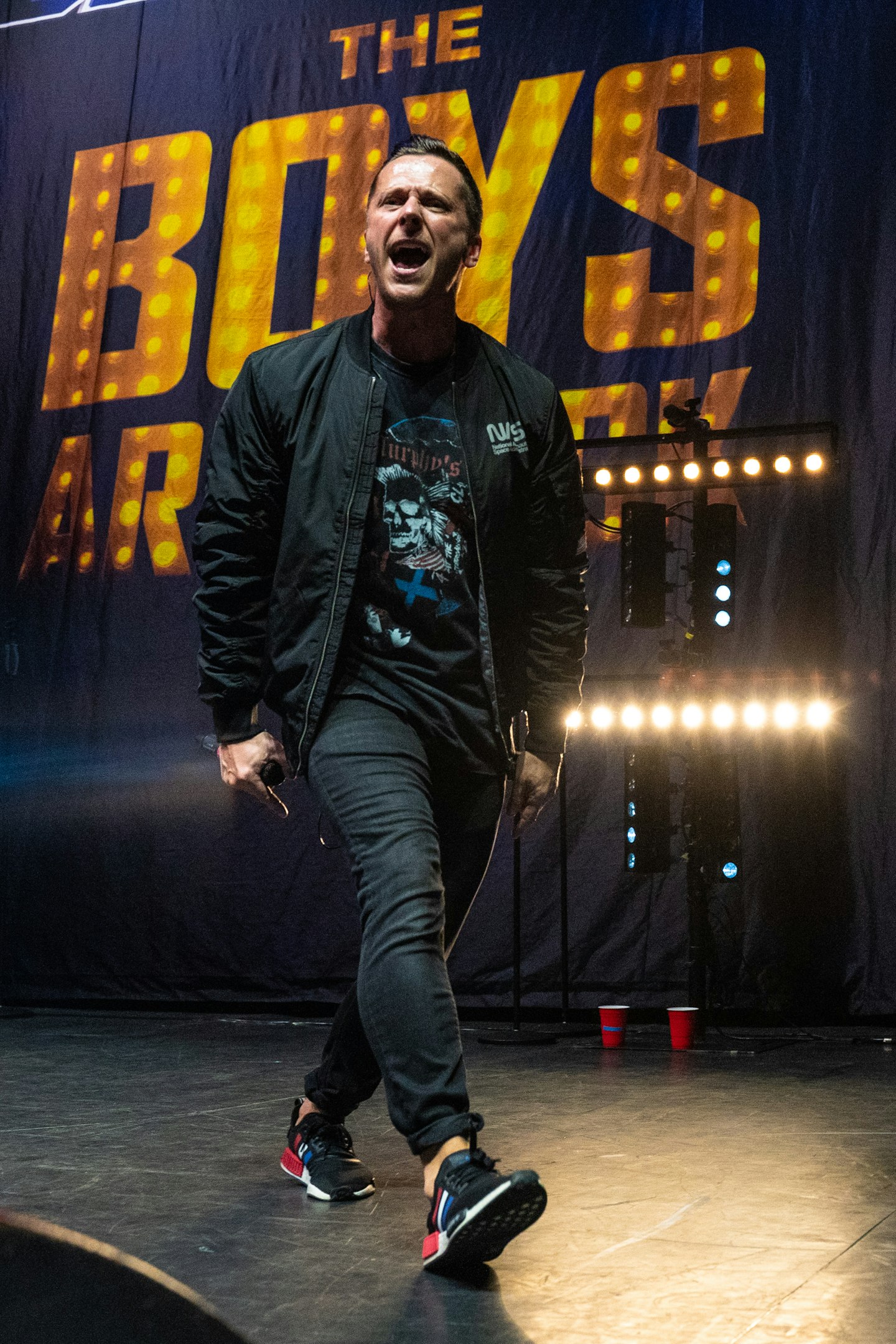 4 of 10
CREDIT: Getty
Ritchie Neville now
Ritchie took a break from running his restaurant in Sydney, Australia to rejoin Sean, Abz and Scott on The Big Reunion; from which he began dating Atomic Kitten's Natasha Hamilton with whom he has a child. They've since split, and Ritchie continues to tour with the band in their current three-piece formation.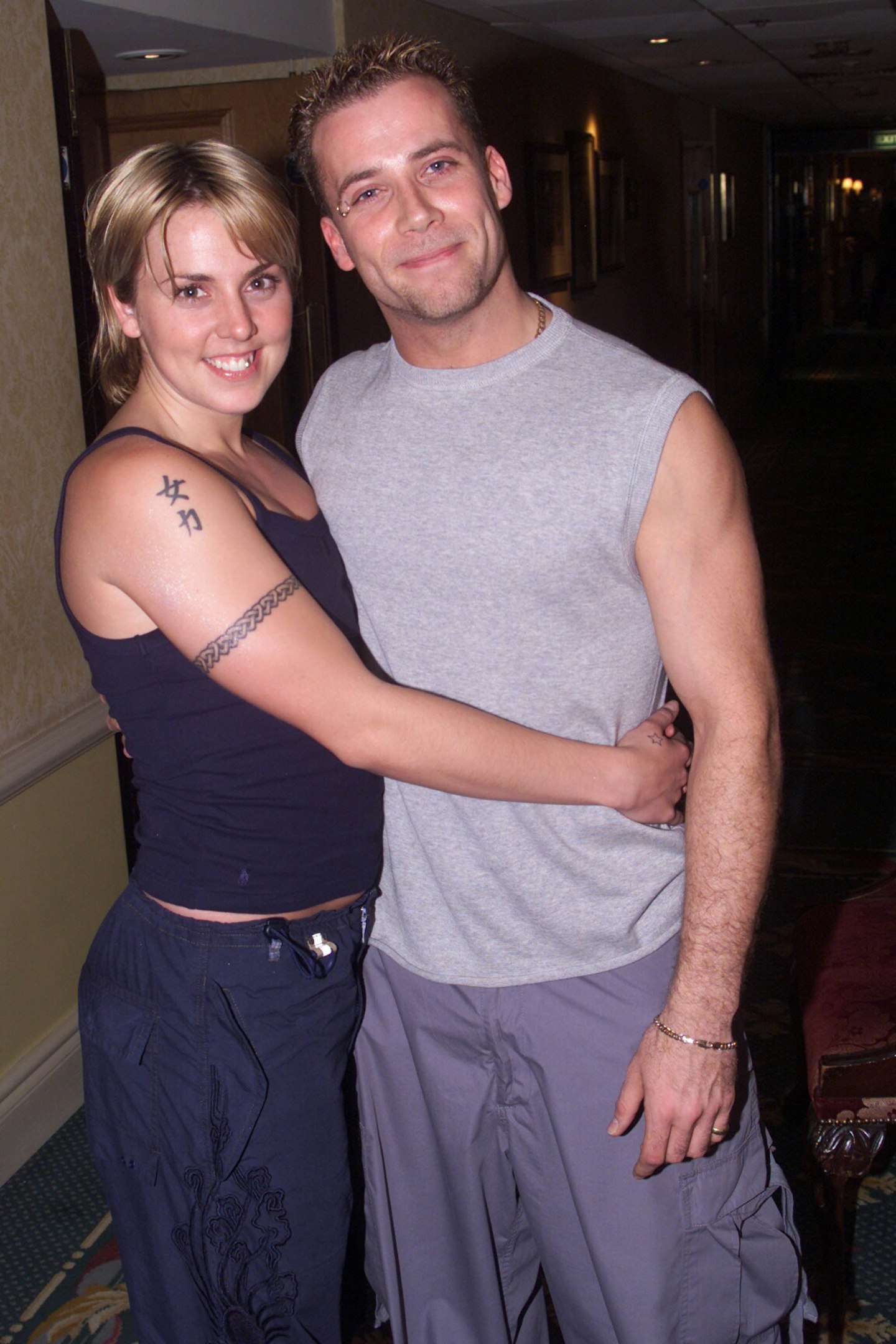 5 of 10
CREDIT: Getty
Jason 'J' Brown
Jason Brown - more affectionately known as 'J' (think H from Steps vibes) - was the undisputed bad boy of the band and found himself in British pop's most high-profile relationship with the Spice Girls' Melanie C. Power couple, much?J has since kept a pretty low profile since the group's split; appearing on the seventh series of I'm a Celebrity...Get Me Out of Here! in 2007 and refusing to rejoin 5ive for The Big Reunion; citing that he no longer wanted to be in the public eye. We miss you, hun.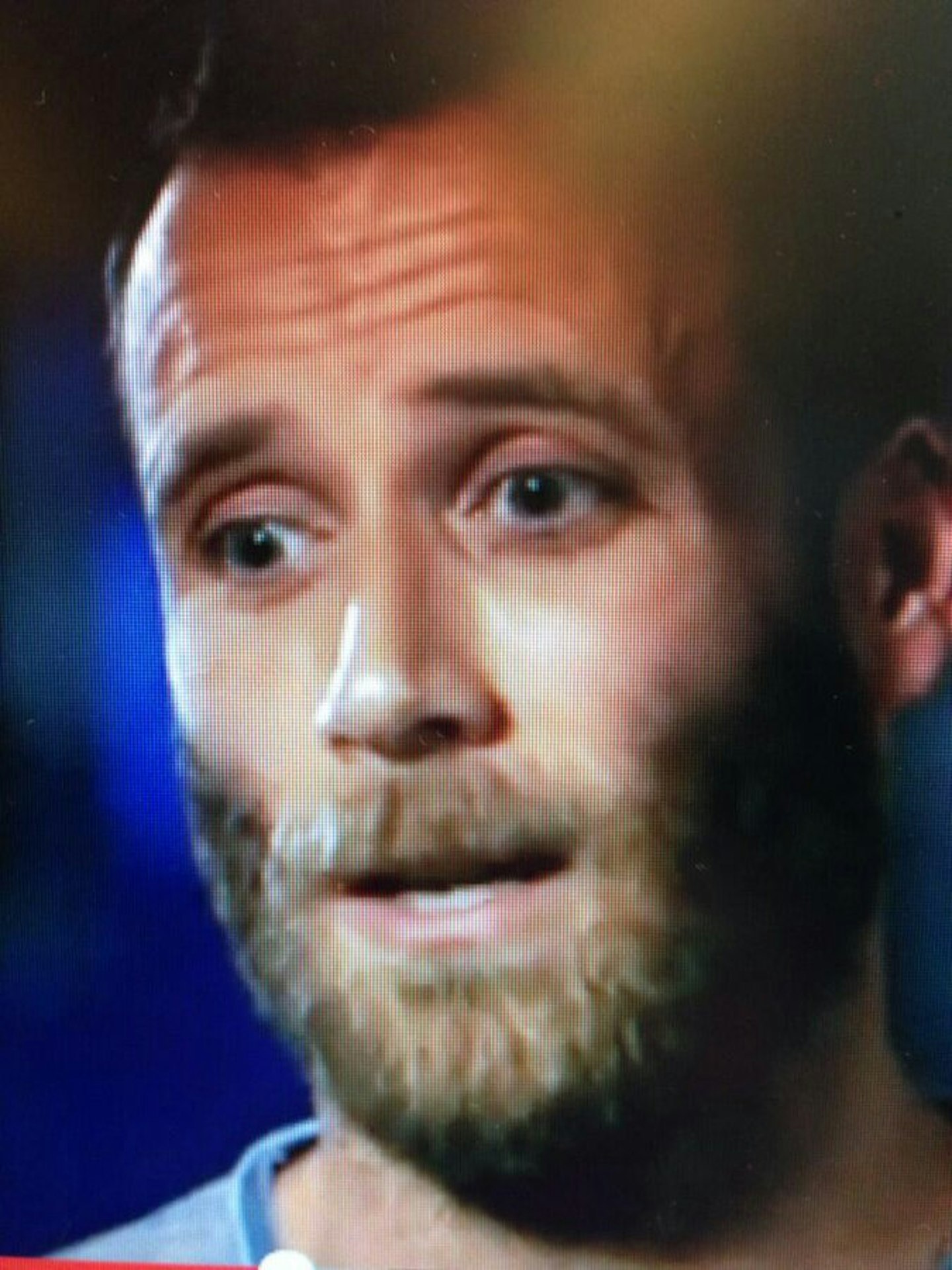 6 of 10
CREDIT: Twitter
Jason 'J' Brown now
Despite staying firmly out of the limelight, in 2014 J's ex Mel C uploaded this screenshot of 'Lovely Jason Brown' - without much context. She's since said they're still pals, telling Celebrity Search Engine podcast with Abbie McCarthy in June 2021, "Jay from Five! We dated for a little while and he's lovely and he's still a friend. We don't see each other very often, but we stay in touch."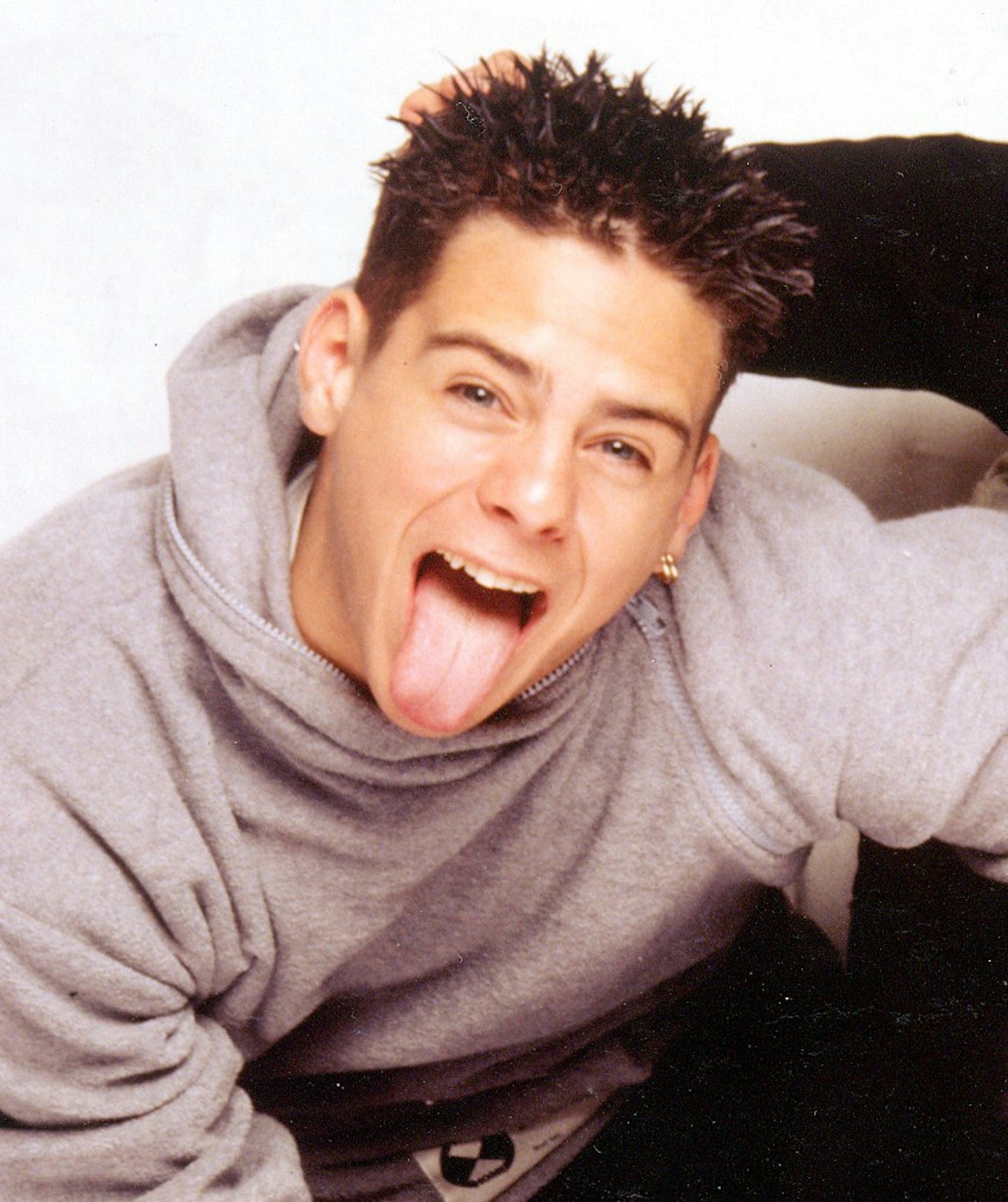 7 of 10
CREDIT: Getty
Scott Robinson then
He did the whole gravity-defying hair spikes thing way before Gareth Gates, and while he might've not had the most prominent vocal (to put it politely) Scott was plastered all over our bedroom wall. Also, his performance in the Don't Wanna Let You Go music vid deserved a BAFTA. Real talk.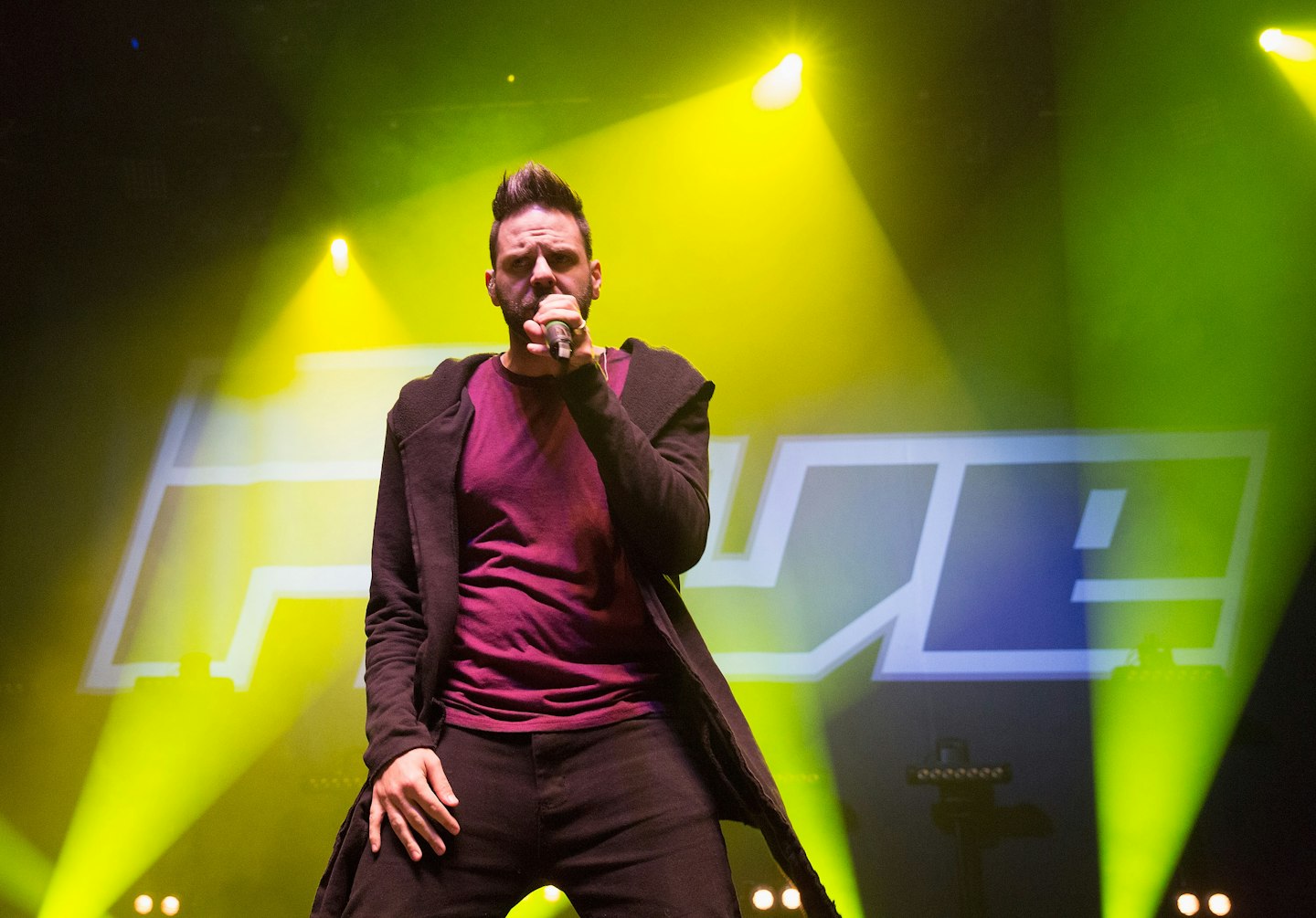 8 of 10
CREDIT: Getty
Scott Robinson now
Scott's now married to wife Kerry Oaker, with whom he has four children. After a stint on reality telly show Celebrity Scissorhands back in 2008 (nope, us neither), Scott continues to perform in the band with Sean and Ritchie. He's also dabbled in theatre, with a role in Boogie Nights 2 from 2004-2005.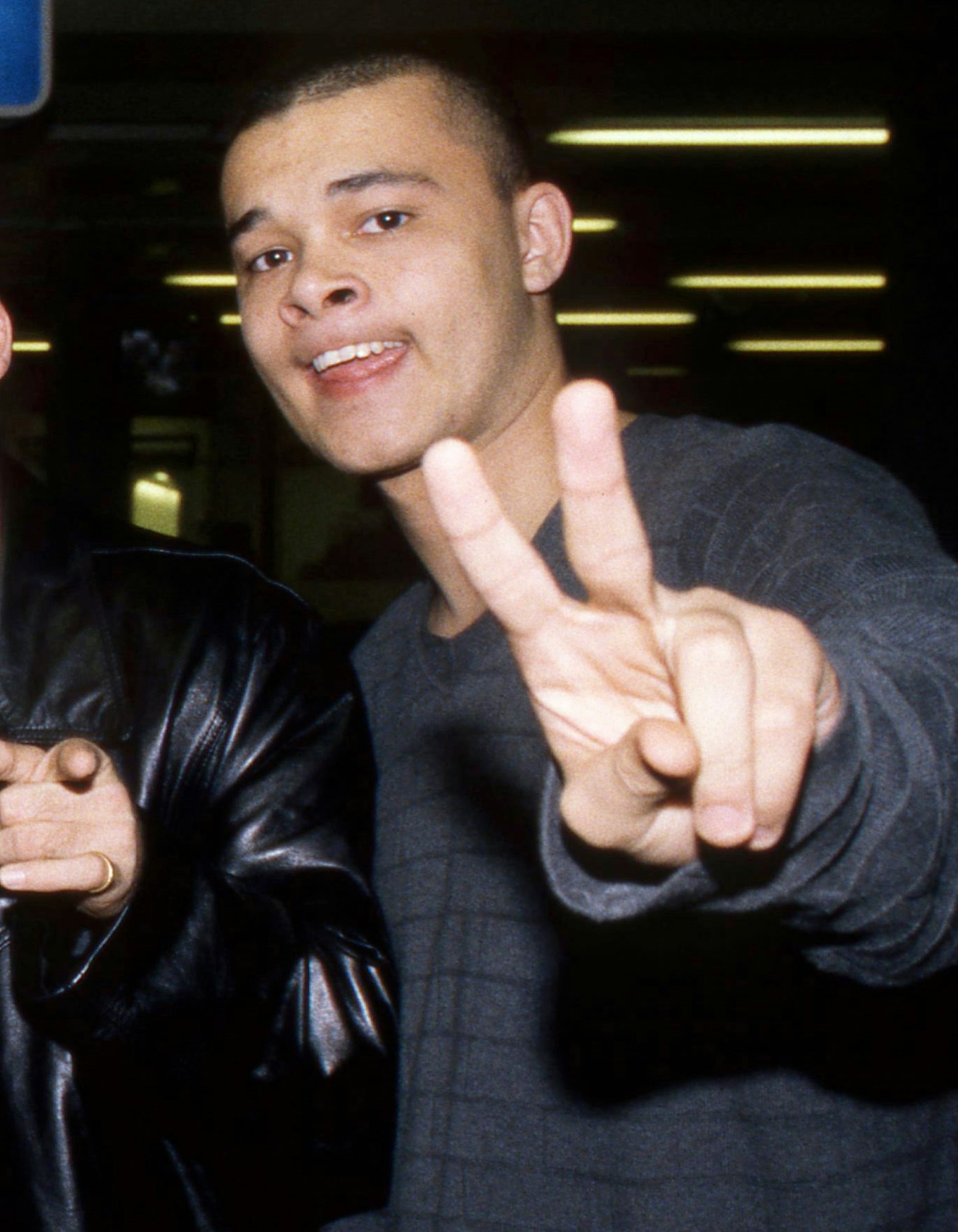 9 of 10
CREDIT: Getty
Sean Conlon then
Leeds lad Sean was the youngest - and quietest - of the bunch. Remember when he was replaced with an actual cardboard cutout towards the end of the band's reign in the Let's Dance music video? Odd.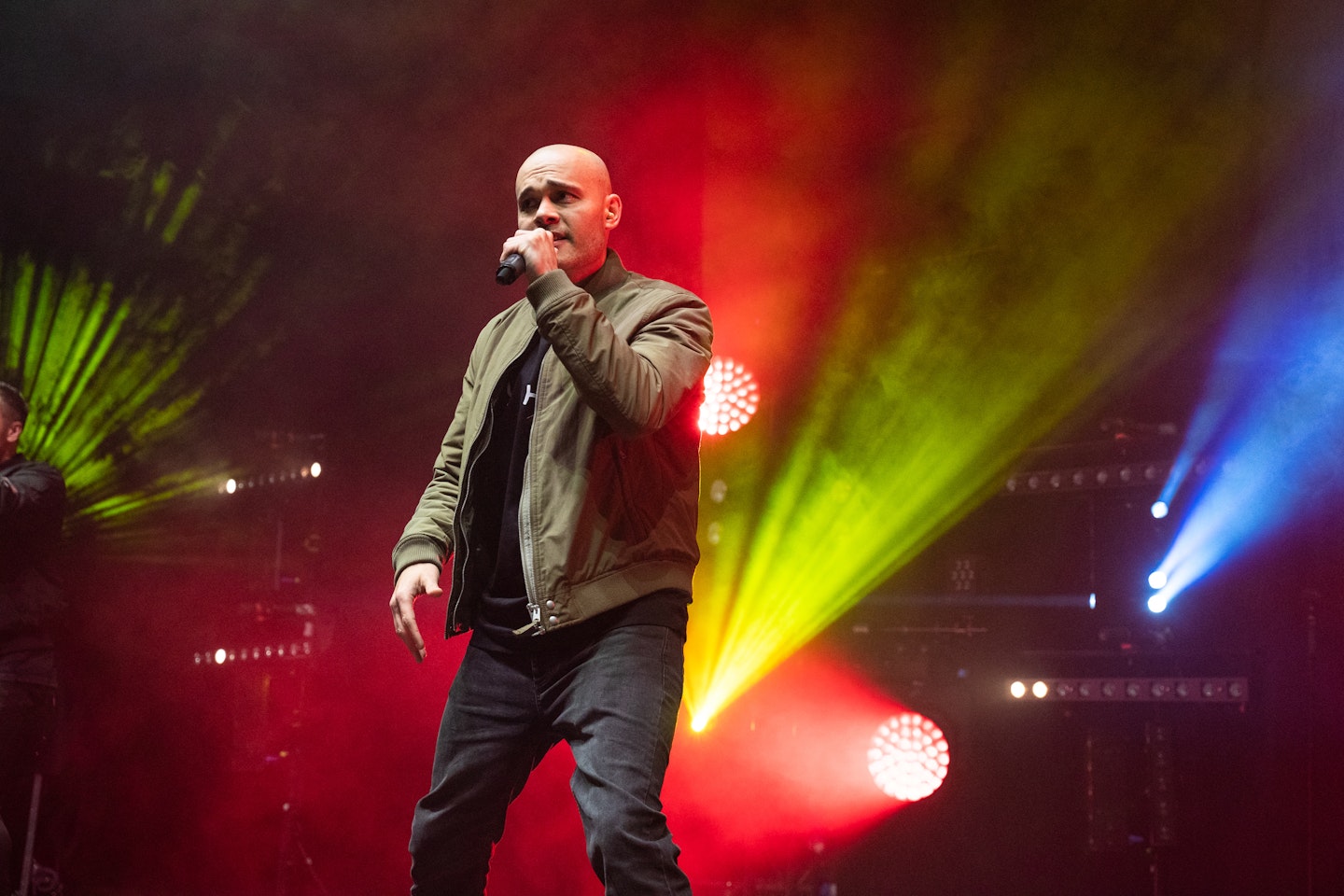 10 of 10
CREDIT: Getty
Sean Conlon now
After an ill-fated audition on The Voice back in 2012, which saw all four coaches refuse to turn their chairs for him, Leeds lad Sean continues to tour with Scott and Ritchie in 5ive.
WATCH 'I Told Mel B To Shut Up!': Boyz On Block Take On The 90s Nostalgia Quiz
Look! More news!
Where is Abz from 5ive now?
From his gold tooth and impressive tattoo collection to his cheeky chappy persona and, of course, his iconic raps, we've always loved a bit of 5ive's Abz Love, so we were thrilled when it was announced that he would taking part in the latest series of Celebs Go Dating alongside the likes of Made in Chelsea's Miles Nazaire, TOWIE's Chloe Brockett and TV presenter Ulrika Jonsson.
Abz is currently looking for love under the watchful eye of dating experts Anna Williamson and Paul Carrick Brunson and while he's still searching for 'The One', he's definitely made a new pal in Married At First Sight UK's Nikita Jasmine as they recently bonded over their dating dramas.
When Nikita confided in Abz that she feared men she was attracted to wouldn't be interested in her, Abz told her, "None of that sounds like an issue right now, that just sounds like a powerful woman out here on her game, doing her thing. She's a proper woman up here, she's a proper lady. Yeah, she's been hurt. Absolutely you've been, we've all been through it and you're still here. You're still putting your whole thing on the line. You're still brave enough to step up to the table"
Aww, we all need a bit of Abz Love in our life.
5ive: new album - Time
Three of the original members - Ritchie Neville, Sean Conlon and Scott Robinson - announced they'd got together remotely during lockdown to record their first music in 20 years. Their new album, Time, was set for release in November 2021 but it wasn't until January 2022 that fans finally got to hear what they'd been working on.
Speaking of the title track, Scott told Heart radio, "It's something you wouldn't expect from Five. It's a ballad and it's a really beautiful song, it's actually my favourite 5ive song. I love it so much. I can't wait for people to hear it.
"It's a song that puts you in a certain space and a few lines in you start to think about your life and you think about time."
And of the decision to get together to record again, he added, "When lockdown hit I think it would have been easy to start feeling sorry for yourself, especially in the arts industry. Then we were like what can we do to turn this negative situation for the world into a positive, so we decided to go against what we'd always said.
When you first think about making new music, there's a little bit of fear because you're competing against yourselves.
"Fortunately for us our music was very successful so it's quite daunting but when you get rid of that fear you start to think, 'alright fans have waited 20 years to hear new music'."