So, it's nearly Valentine's Day. You want to get bae a card and cheeky gift but you're not into all that soppy, serious stuff? Don't worry - we've rounded up all the very best funny Valentine's Cards for the perfect way to say 'I love you but I also really like jokes.'
Whether you've been together for yonks or you've only just started seeing each other, these funny cards are sure to impress/earn you brownie points for being generally hilarious. Especially if you've not said that erm, ahem, infamous L-word. Everyone always says that being funny is the most fanciable quality, right?
Check out our round-up of the best funny Valentine's Day cards below...
SHOP: The best funny Valentine's cards 2022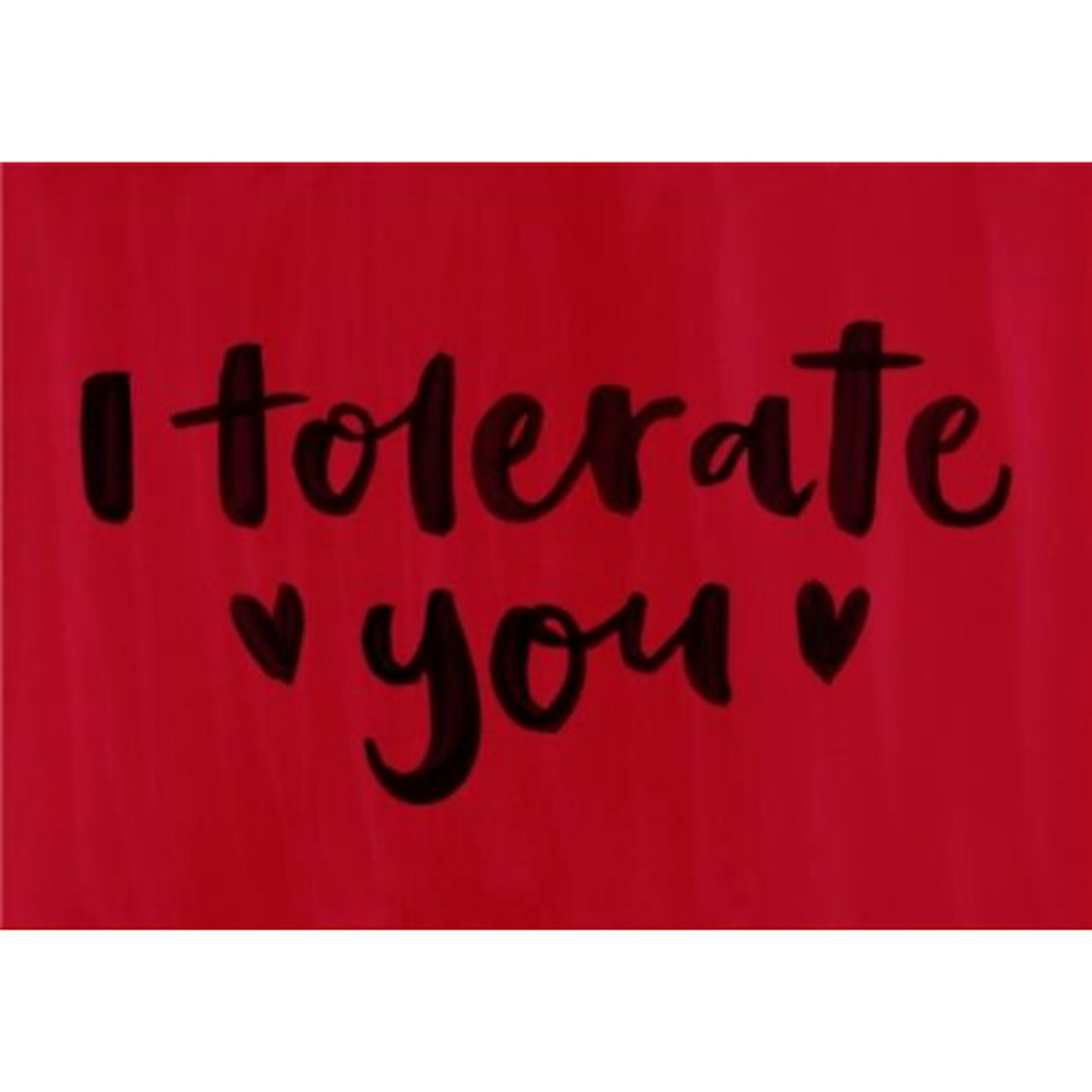 1 of 21
CREDIT: Moonpig
Brush Lettering I Tolerate You Card
Nothing says romance like 'I tolerate you' in sweet lettering. ud83dudc96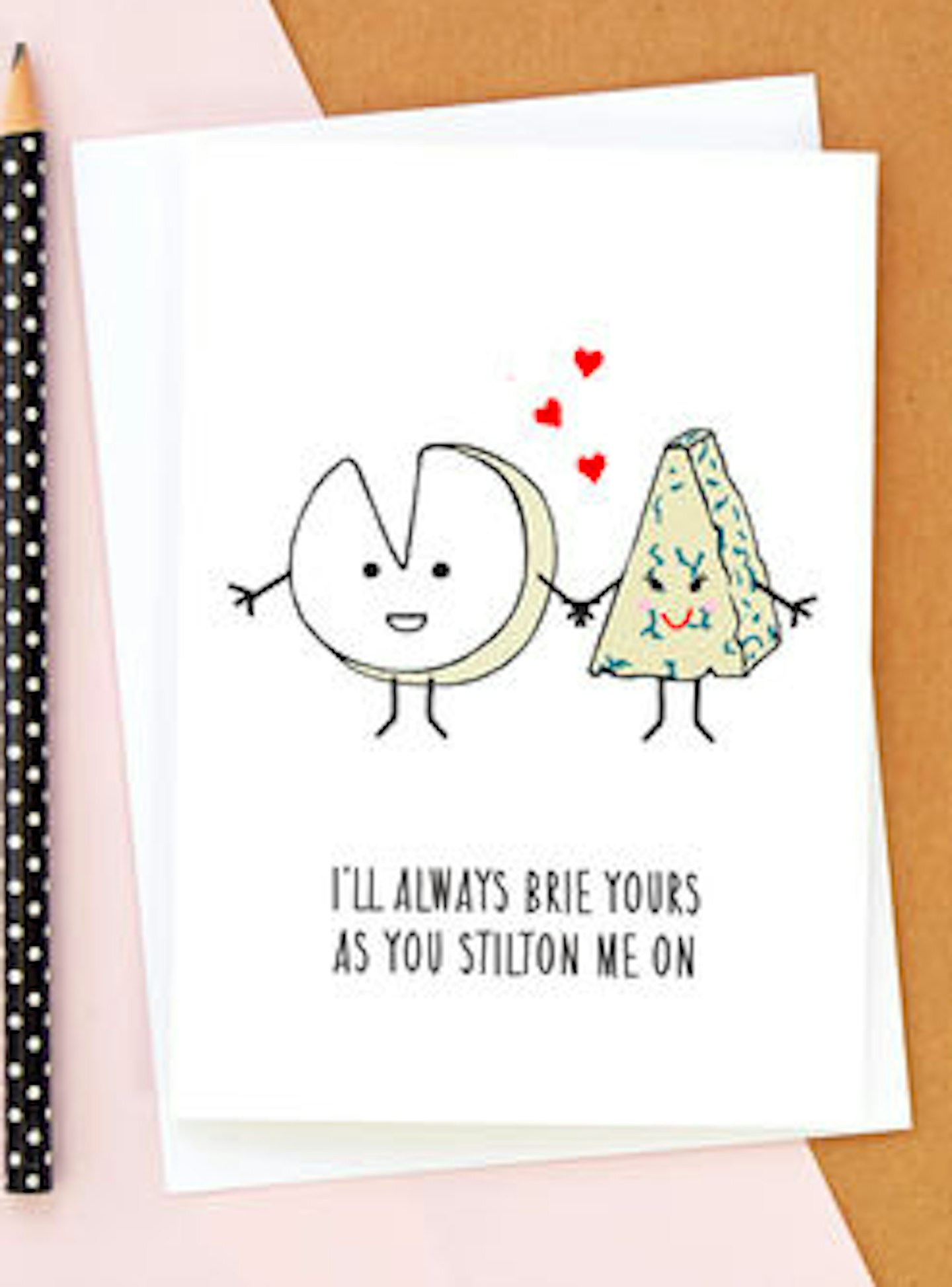 2 of 21
CREDIT: Not On The High Street
Cheese Lovers Valentine's Day card
Who doesn't love a cheesy Valentine's Day card, eh? Plus this one even has a cheesy pun - the Valentine's Day card of DREAMS.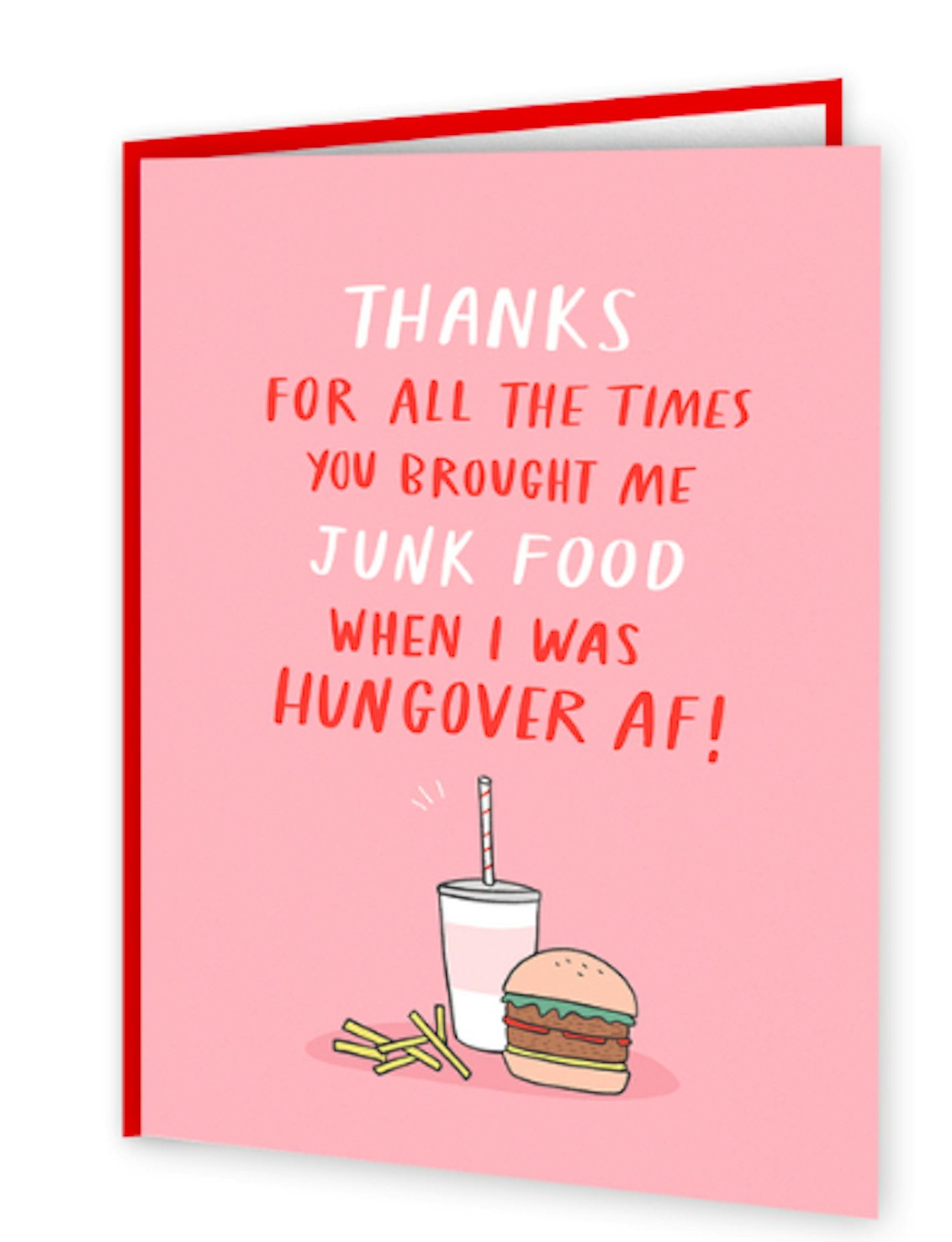 3 of 21
CREDIT: Brainbox Candy
Junk Food Valentine's Day card
Who's idea of romance isn't being brought McDonald's in bed on a hangover? This heartfelt card highlighting one of the greatest relationship perks is the perfect way to show gratitude to your S/O this Valentine's Day.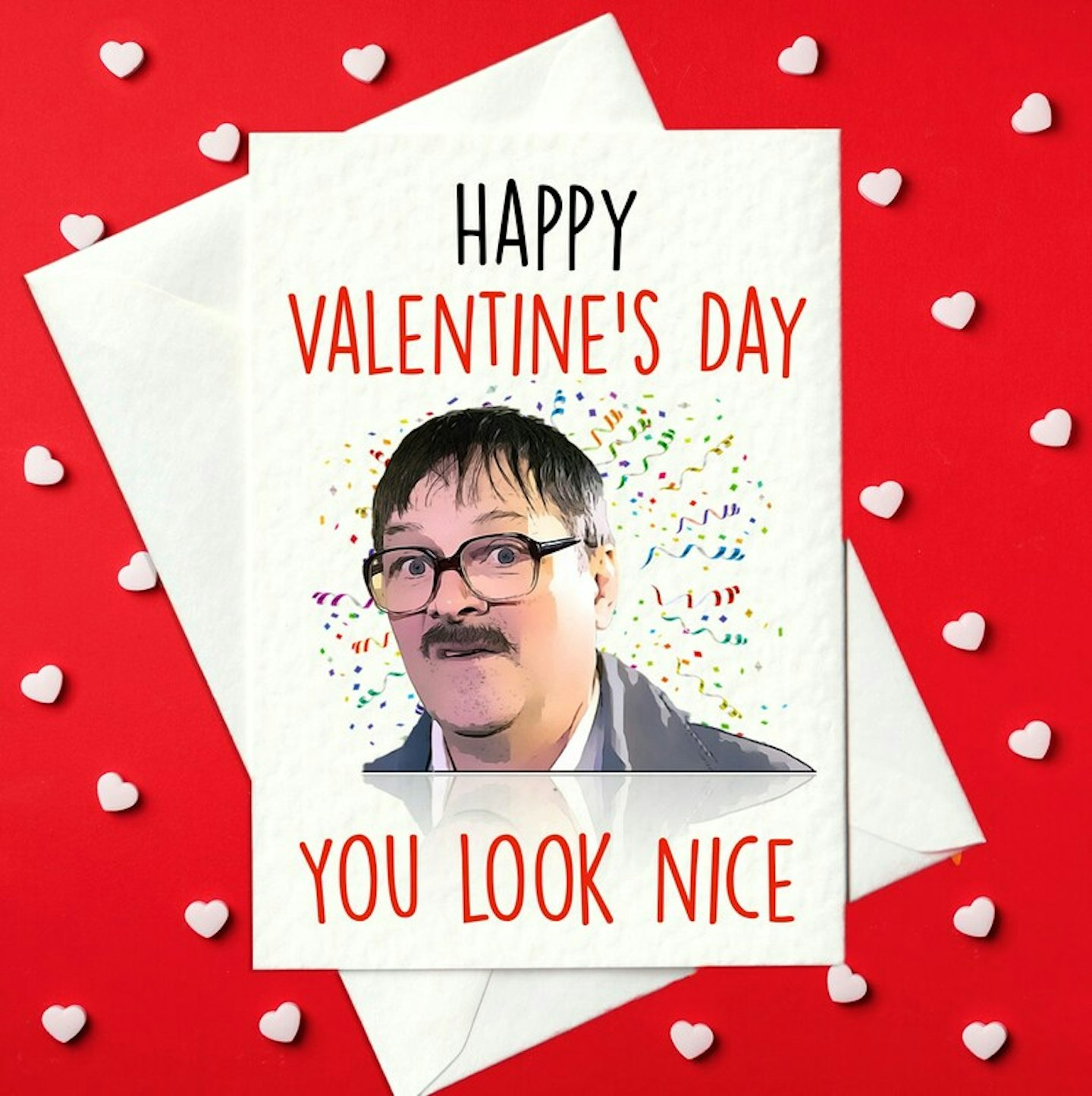 4 of 21
CREDIT: Etsy
Happy Valentine's Day - You Look Nice - Jim, Friday Night Dinner Valentine's Card (A6)
This one's for fans of the comedy show Friday Night Dinner. Giving off Jim vibes might not be everyone's idea of romantic, but you do you, hun.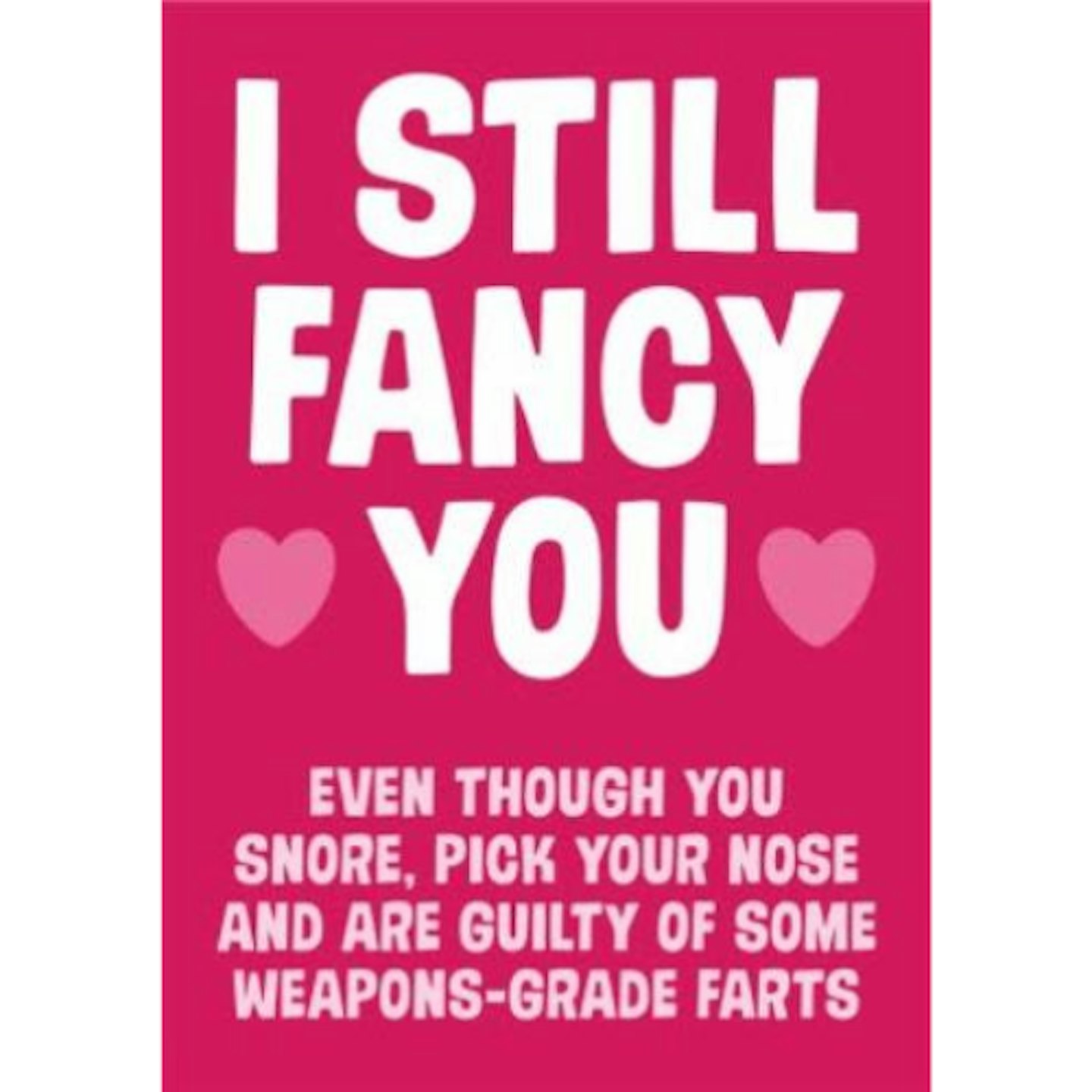 5 of 21
CREDIT: Moonpig
Typographic Fancy You Fart Valentines Day Card
Just reminding them that you still fancy them - despite all of their flaws (including farts, snoring and picking their nose)... Totally romantic.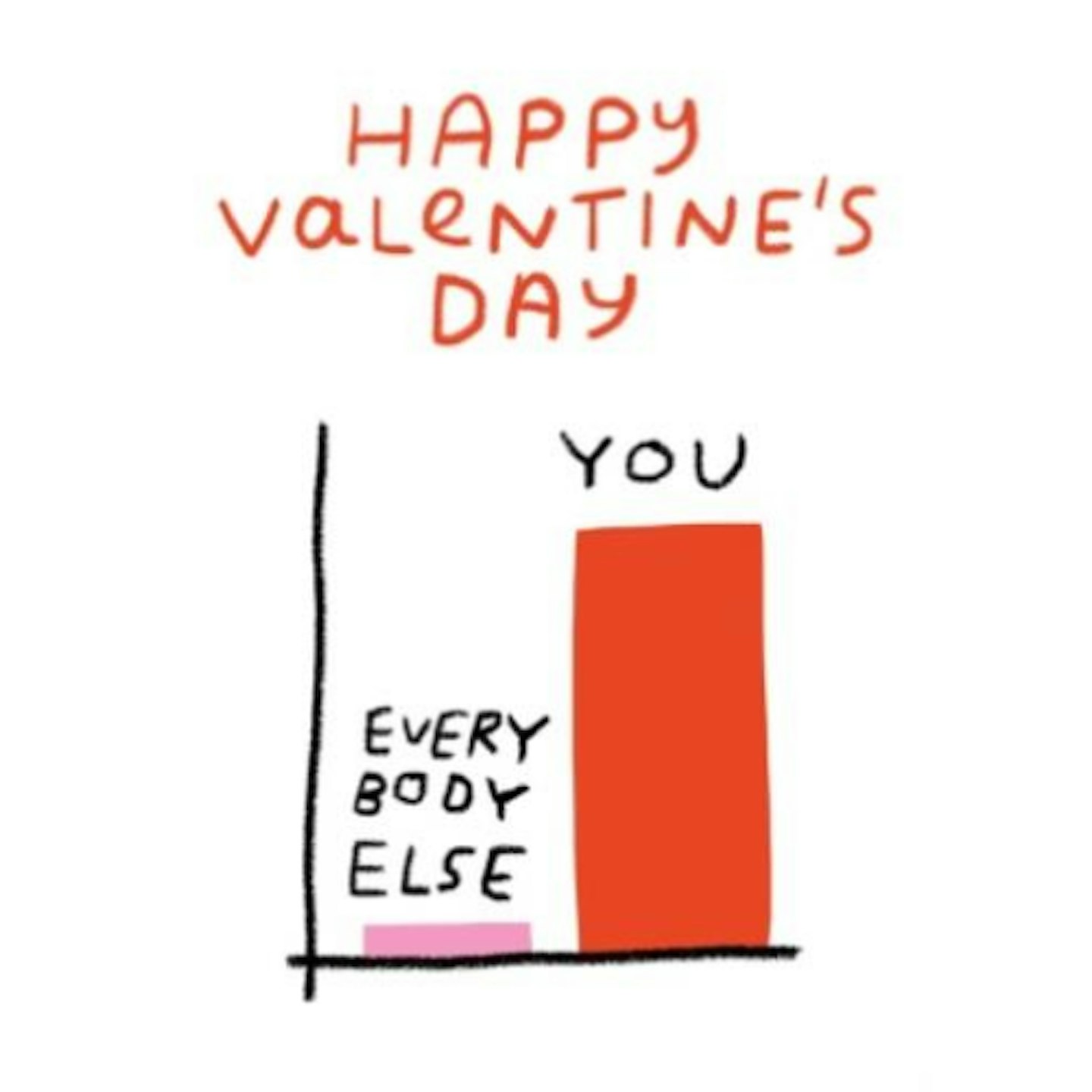 6 of 21
CREDIT: Moonpig
You And Everybody Else Funny Chart Valentines Card
This graph is definitely the epitome of luxury cards - one to really spoil your loved one by telling them you like them the most.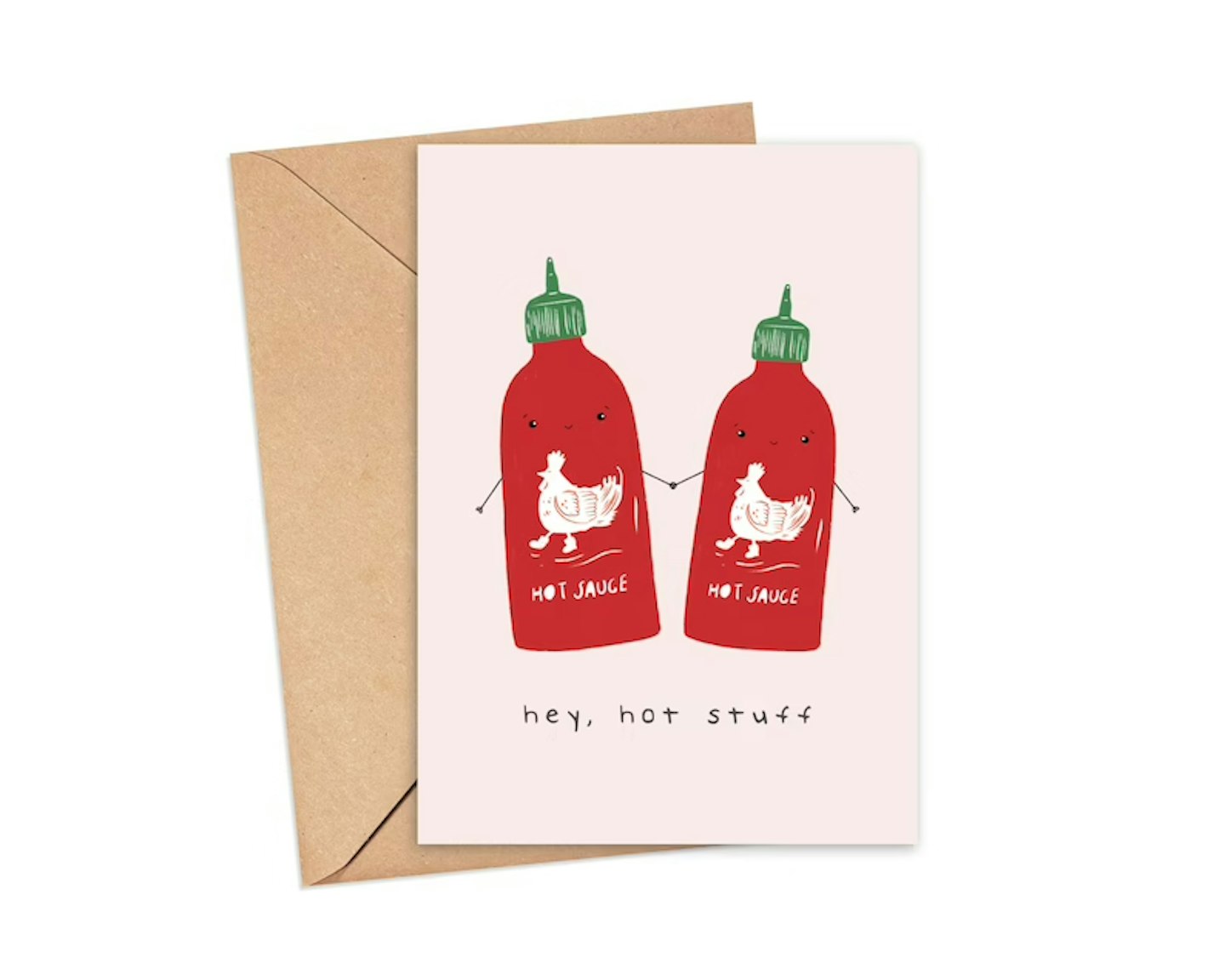 7 of 21
Hey Hot Stuff Funny Valentines Day Card
Independent prints maker printsbymillyuk has whipped up this super cute 'Hey Hot Stuff' vday card. Perfect if they love a bit of spice.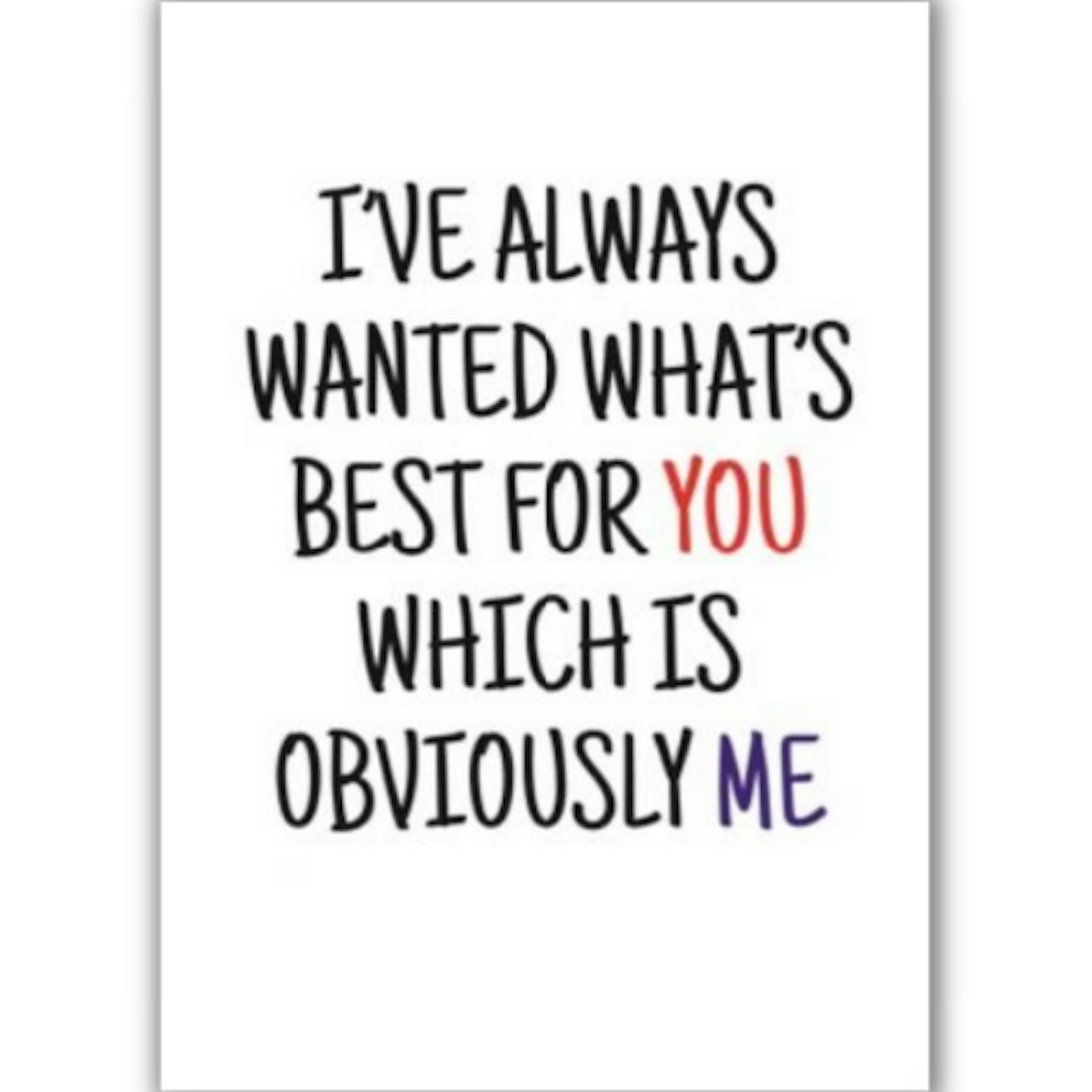 8 of 21
CREDIT: Moonpig
Typographical Ive Always Wanted Whats Best For You Which Is Obviously Me Valentines Day Card
Straight to the point with this cheeky Valentine's card. I mean, we are the light of their lives, aren't we?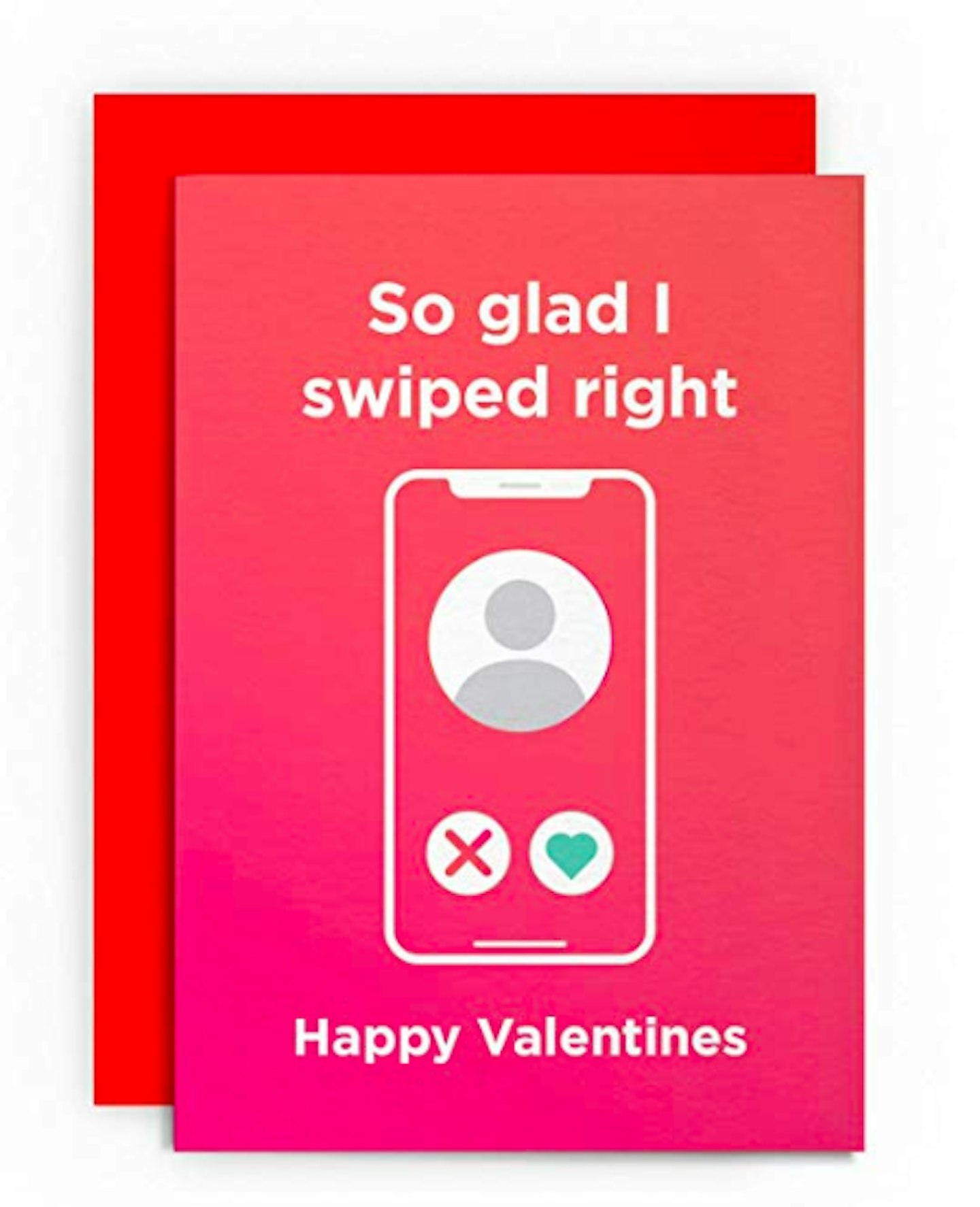 9 of 21
CREDIT: Amazon
So glad I swiped right card,
Ah, a Valentine's Day card for modern times. If you met your bae using the wonderful world of dating apps why not give them this card and announce your Tinder love with pride.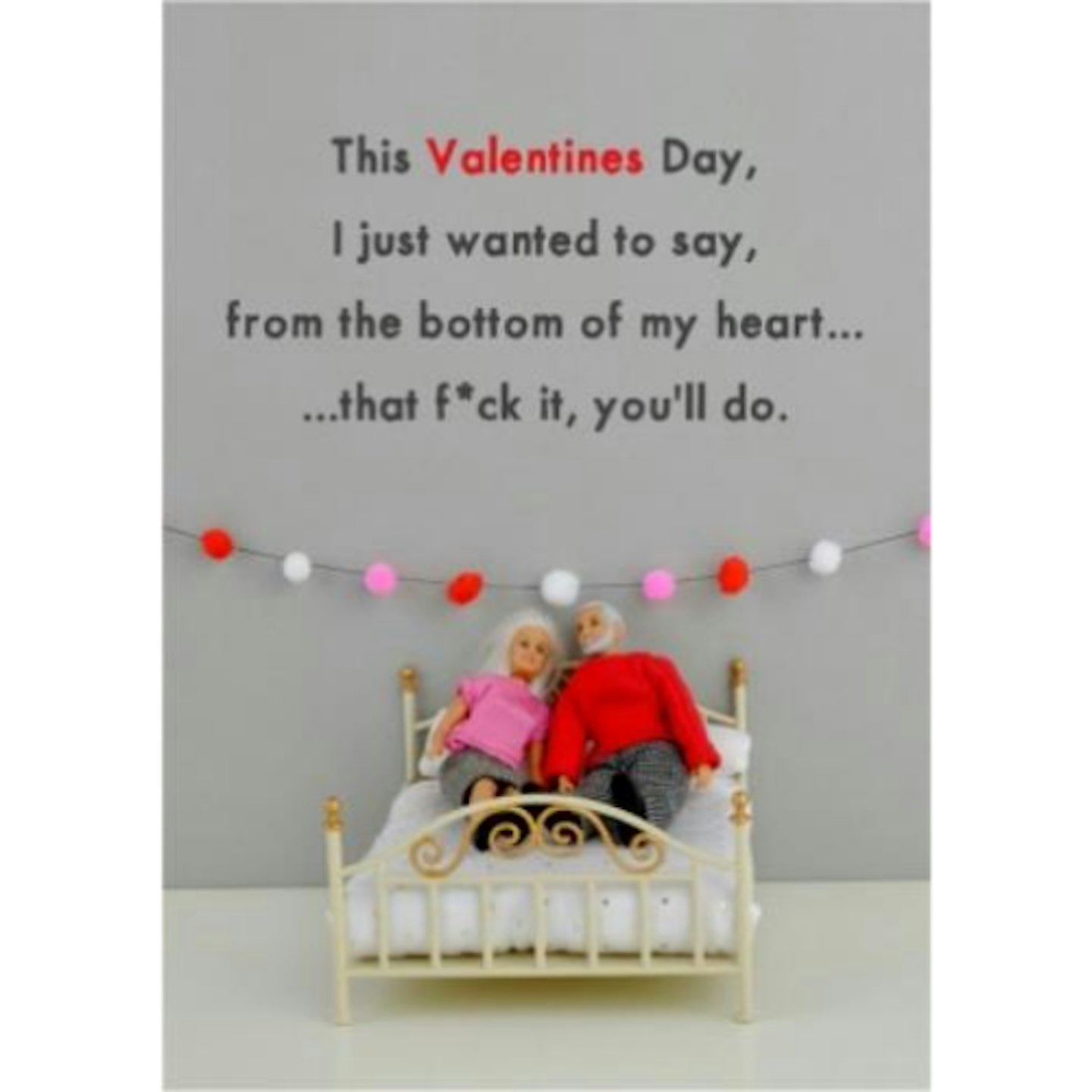 10 of 21
Funny Dolls You'll Do Valentines Card
Not everyone wants to be oveeerrlllyy cheesy on Valentine's Day... and this card will really tell them how much you'll love them. "F*ck it, you'll do" really sugar coats it.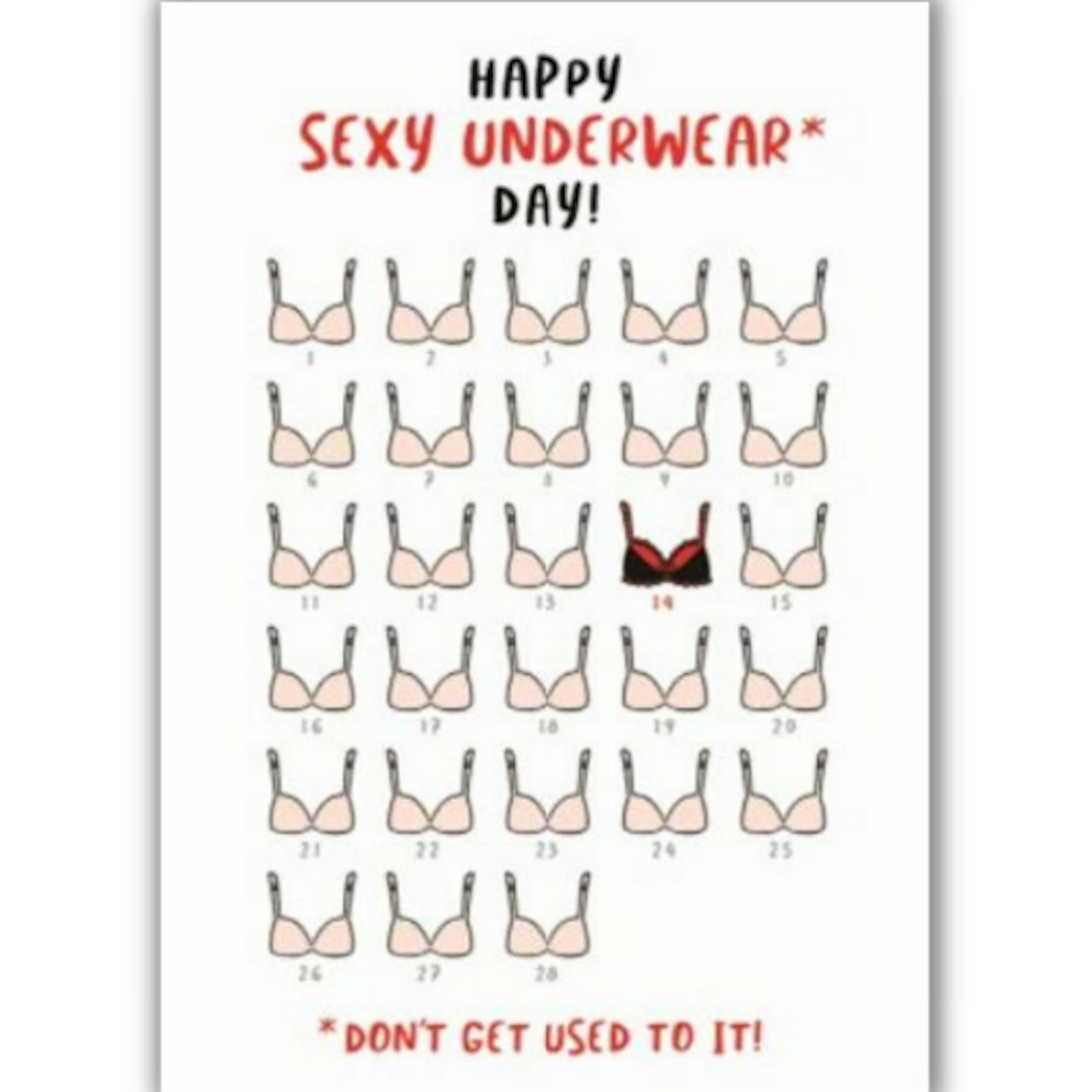 11 of 21
Happy Sexy Underwear Day Funny Valentine's Card
Valentine's really is the perfect day to splash on some fabulous cute lingerie, and this card will be telling them seriously how lucky they're going to get. (Just for the one day only.)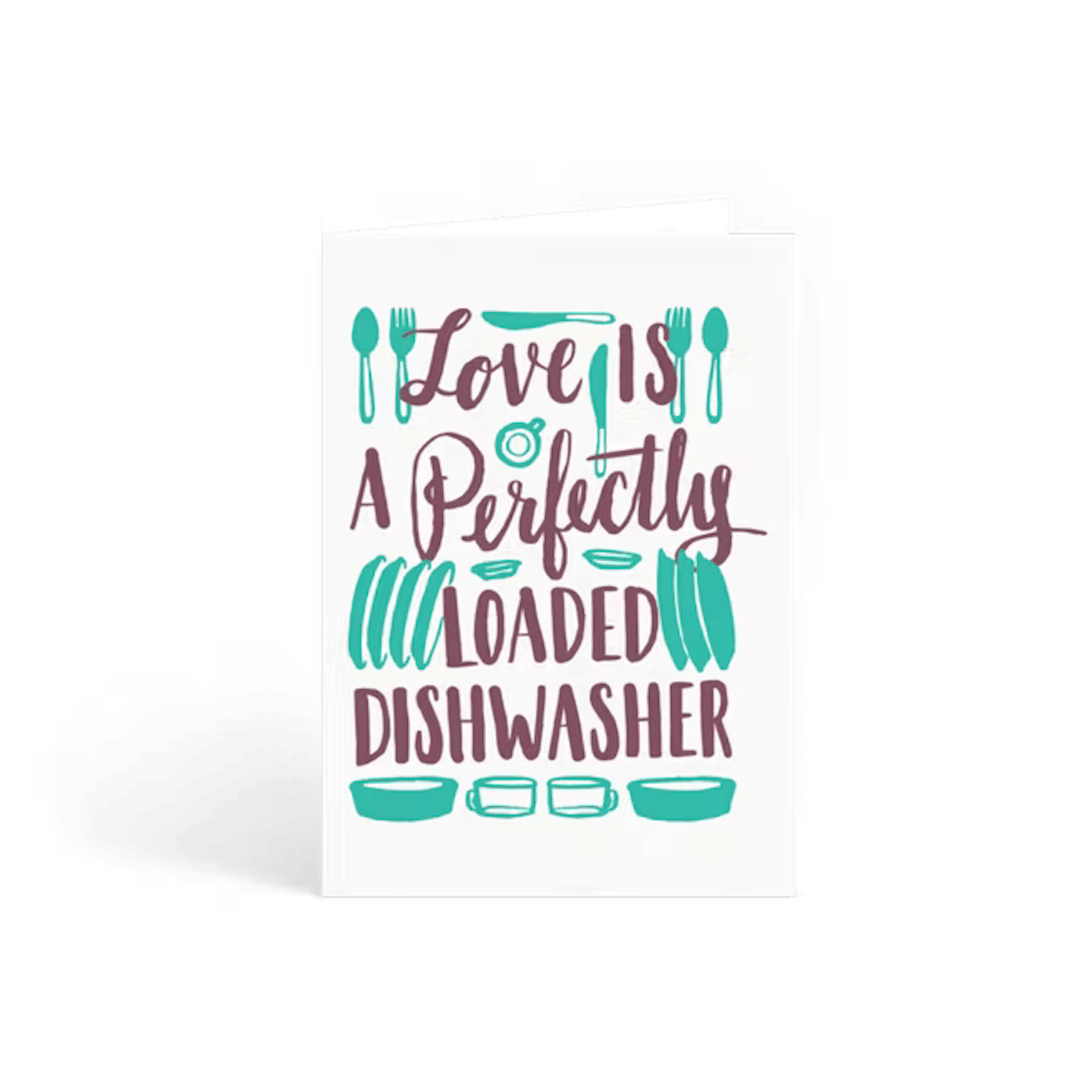 12 of 21
Perfectly Loaded Dishwasher Valentine's Card
When you live together, there's nothing better than when they stack up the dishwasher perfectly.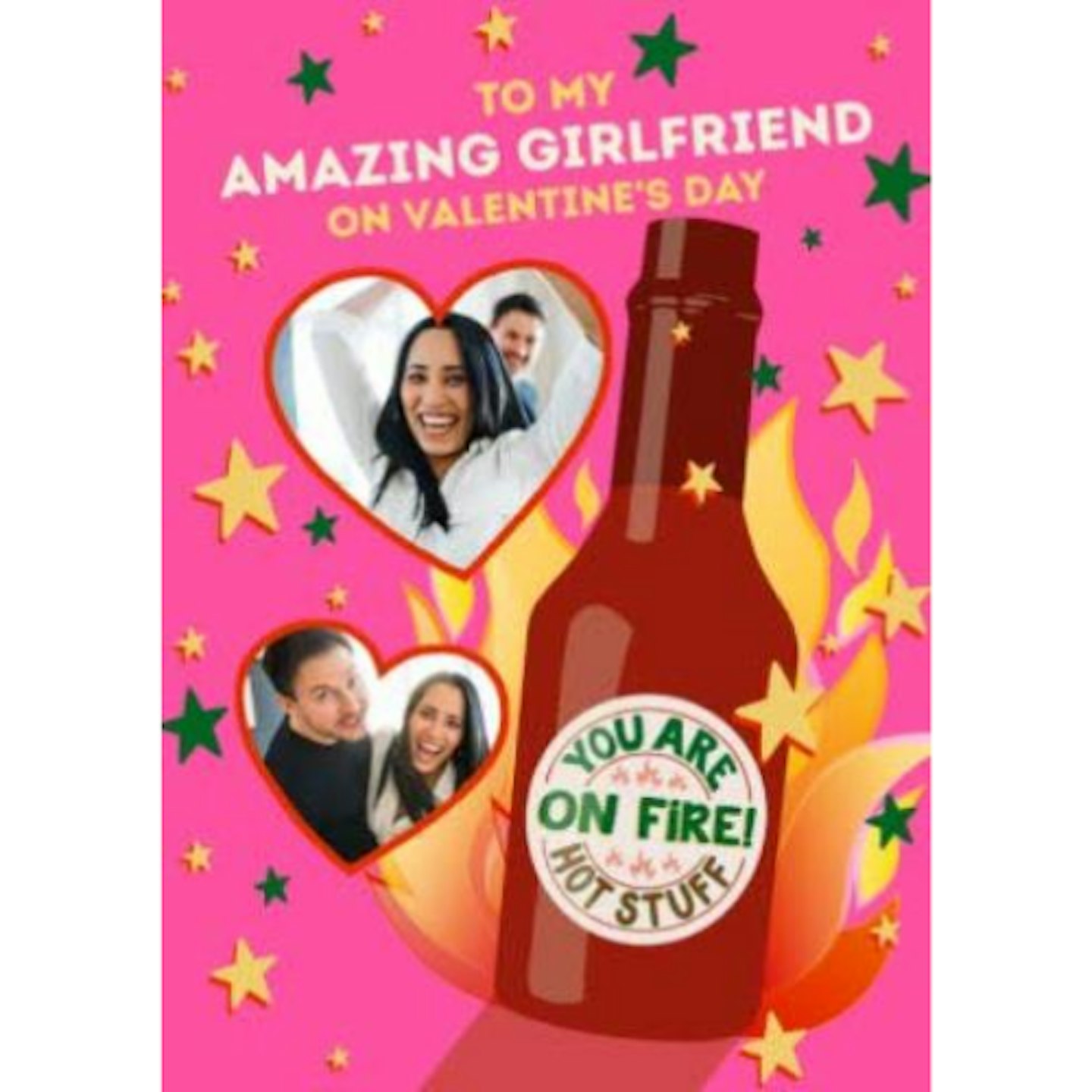 13 of 21
Illustrated Hot Sauce Heart Photo Upload Valentines Day Card
If you really want to go out for your gf this v-day, personalise your funny card with this photo upload. She'll really feel like the centre of attention.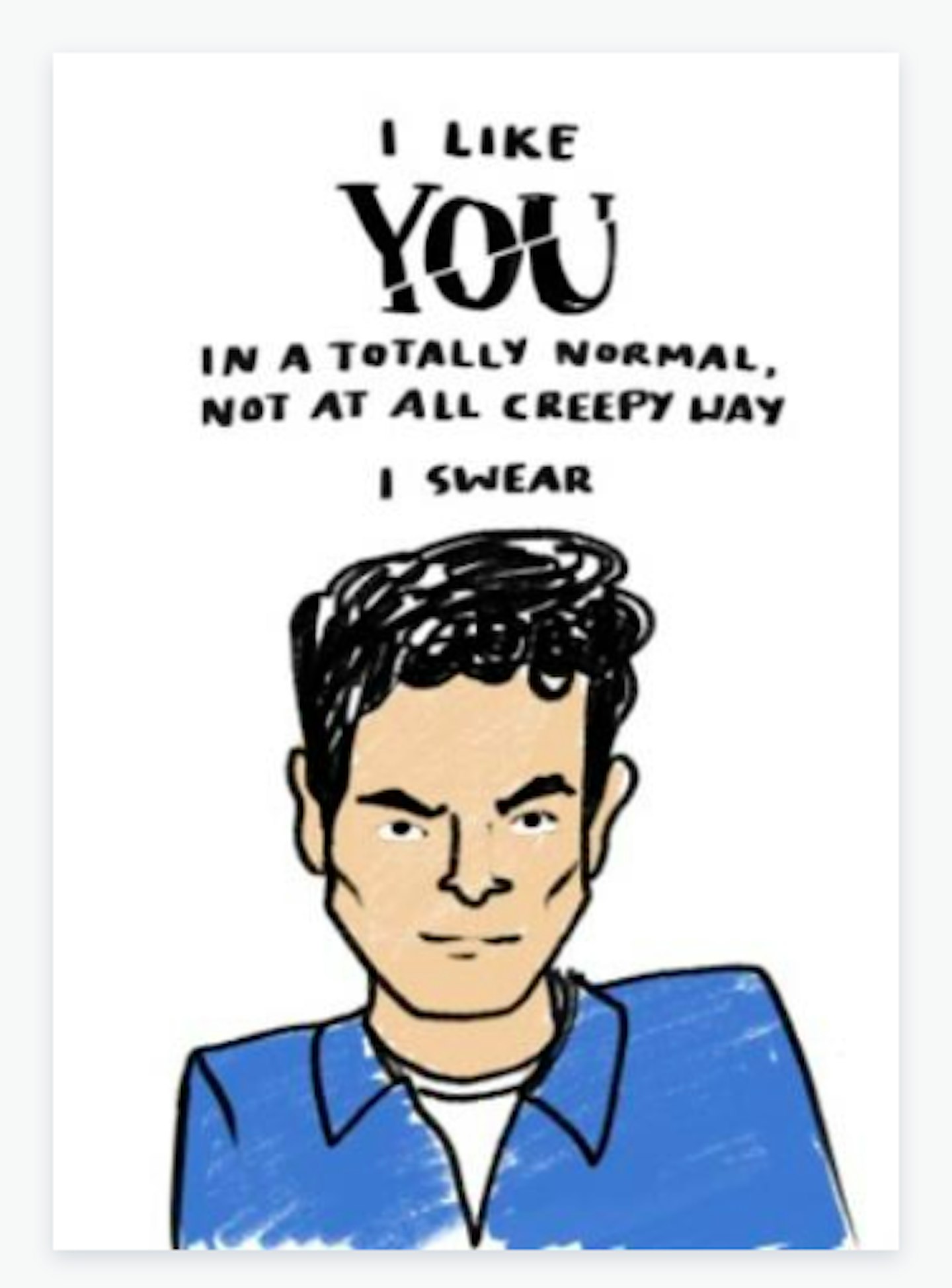 14 of 21
CREDIT: Moonpig
I Like You In A totally Normal Valentine's Day Card
In an odd turn of events, everyone seems to fancy Joe Goldberg, the serial-killing protagonist of Netflix series, You. If slightly eerie cards based on criminal dramas are your thing, this Moonpig card could be the perfect one for you.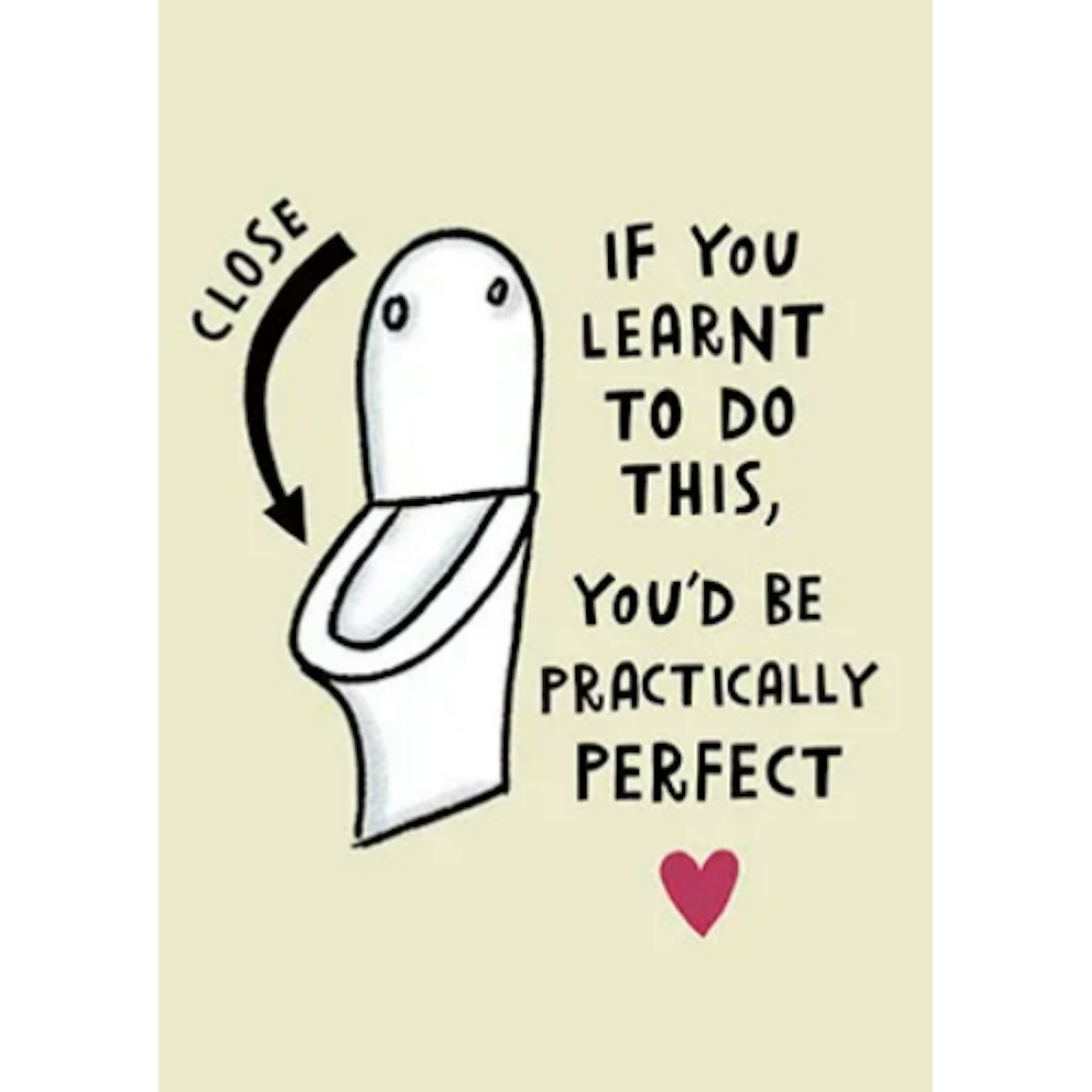 15 of 21
CREDIT: Funky Pigeon
Practically Perfect Valentine's Day Card
Because we all know what those boys are like... It's a really subtle hint to give them this Valentine's.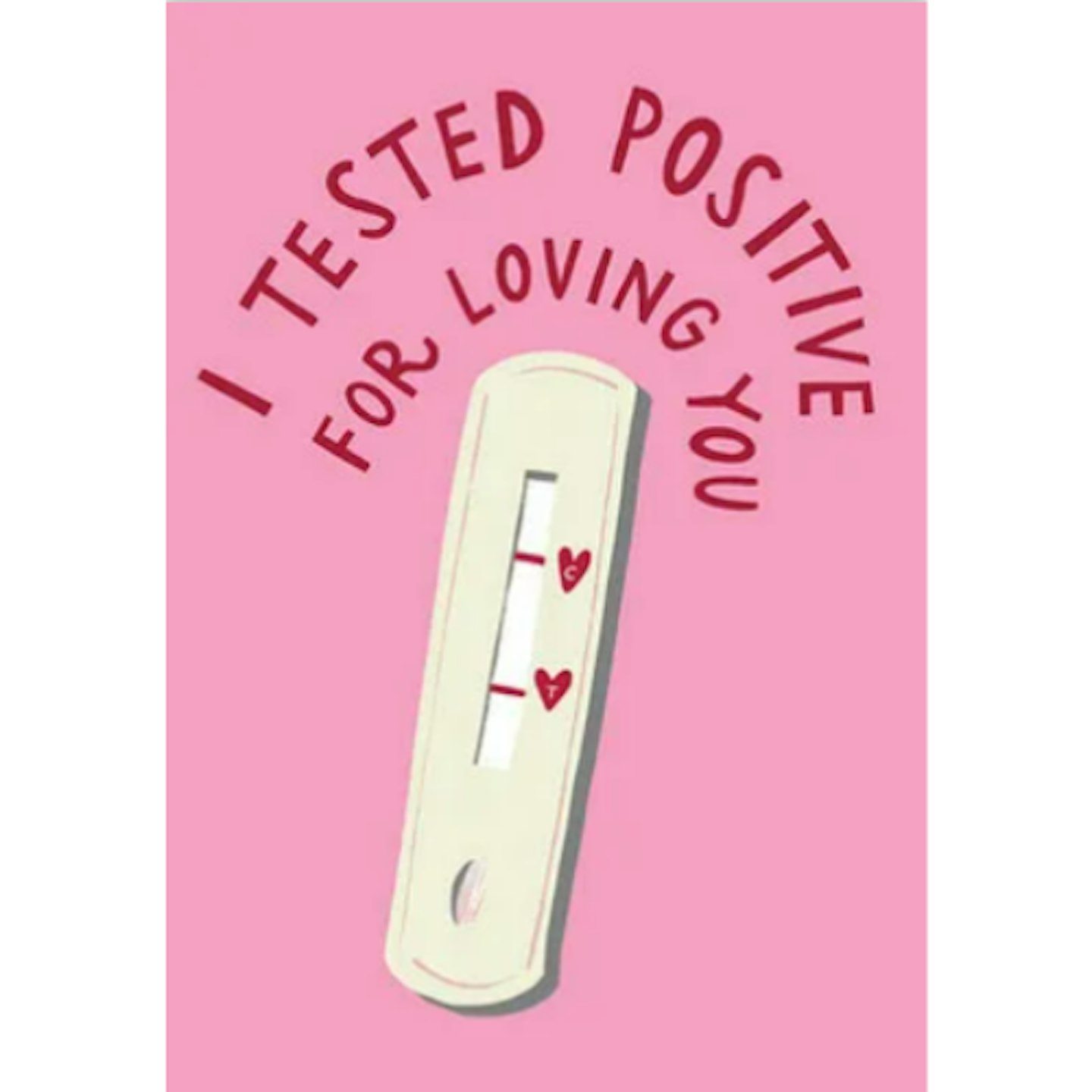 16 of 21
CREDIT: Funky Pigeon
Loving You Positive Valentine's Day Card
As if we haven't heard enough about testing and LFT's over the past two years... Just remind them how much you love them with a COVID themed card.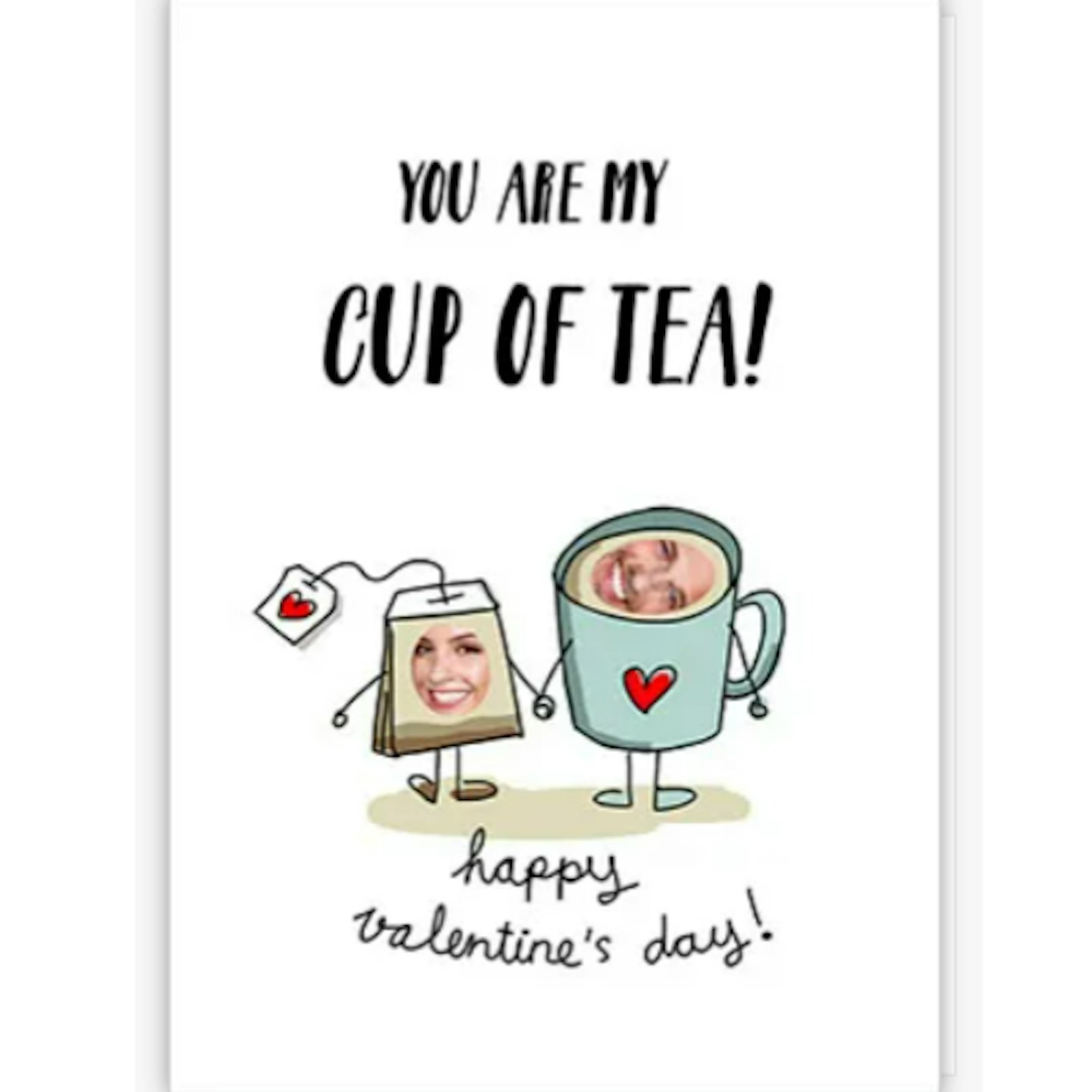 17 of 21
My Cup Of Tea Valentine Card
Tea lovers, unite. This Valentine card is perf for those couples that love to cuddle up with a cuppa. Super cute and you can even personalise it (with your faces ofc).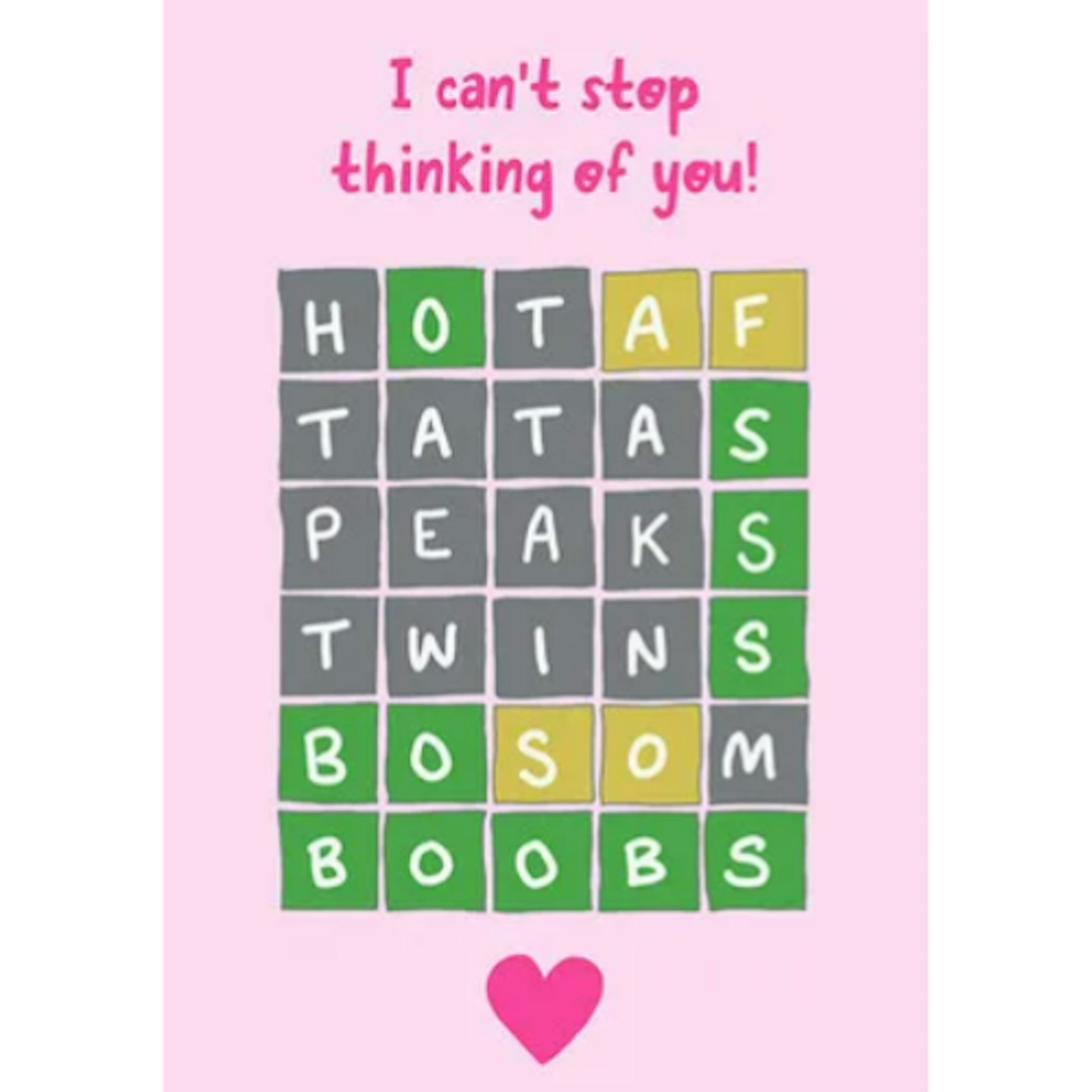 18 of 21
Can't Stop Thinking Of You Valentine's Day Card
If you're as obsessed with Wordle as we are, then you need to grab this card for your partner. The winning word is 'boobs' if you can't work it out.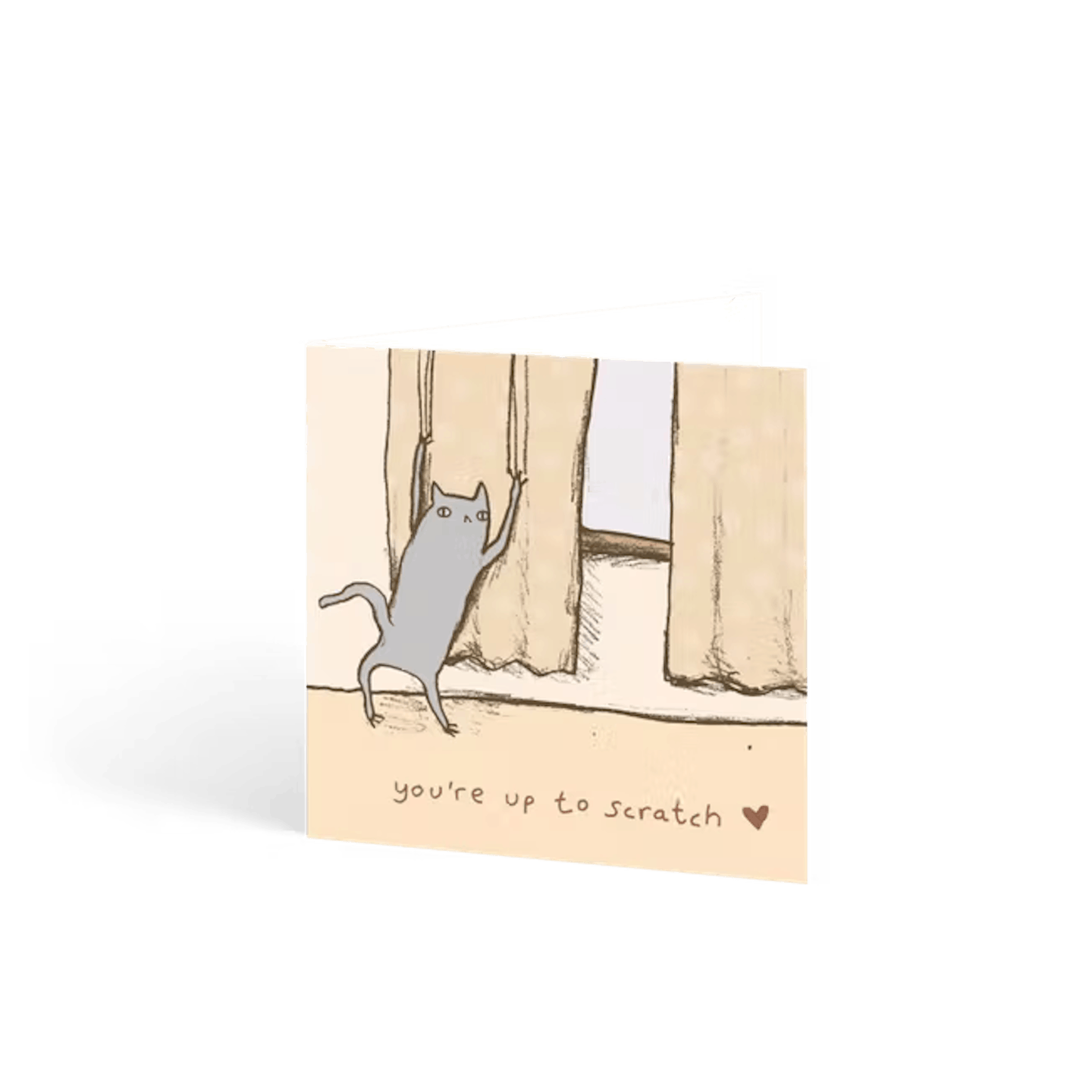 19 of 21
Papier Cat's Approval Valentine's Card
The real person they have to impress in the relationship is your cat. Let them know they've got total approval with this cute card.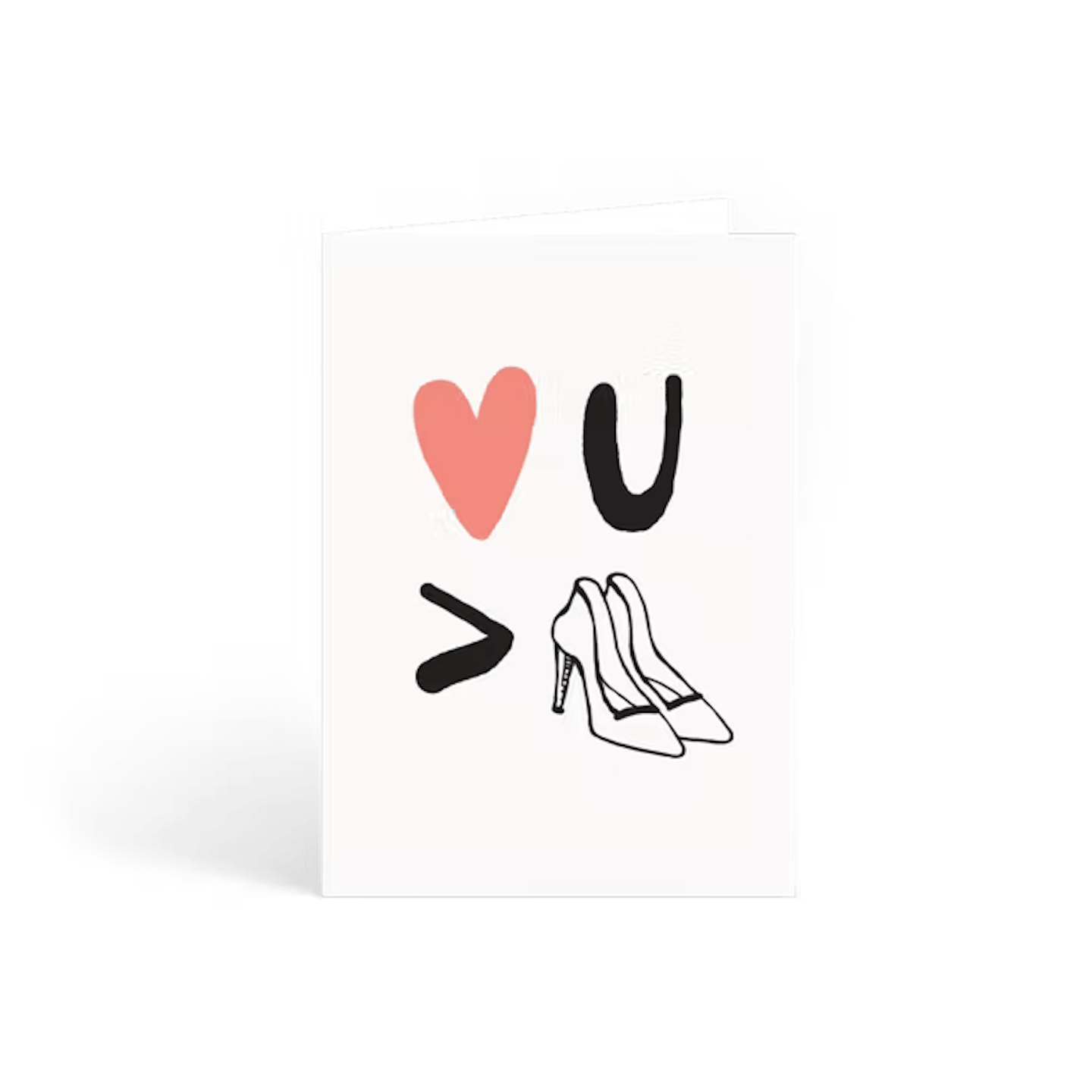 20 of 21
Papier Love You More Than Shoes Card
Loving shoes isn't an obsession - it's a way of life. So when you love them more than shoes, you know it's real.
21 of 21
Swede Carrot Lime Card
Is your partner's guilty pleasure listening to Sweet Caroline on repeat? This card is perfect for them.
Why say it with flowers when you can say it with an email? Urm, or you could just pop to WHSmiths.