It's JULY and we're shook. But, instead of panicking that we're over halfway through the year, we're focusing on the fact that it's National Ice Cream Month instead – yay.
And to celebrate, Heinz has dropped a range of Heinz and ice cream combos called Heinz Creamz that are DEFO going to divide opinion. We know…we're screaming.
We're not going to lie, reaching for a ketchup or mayo bottle probs wouldn't have been our first choice, but this is going to be totes UNREAL. We're excited to put our favourite condiments to the test and see if they make a fab summer treat.
What's included: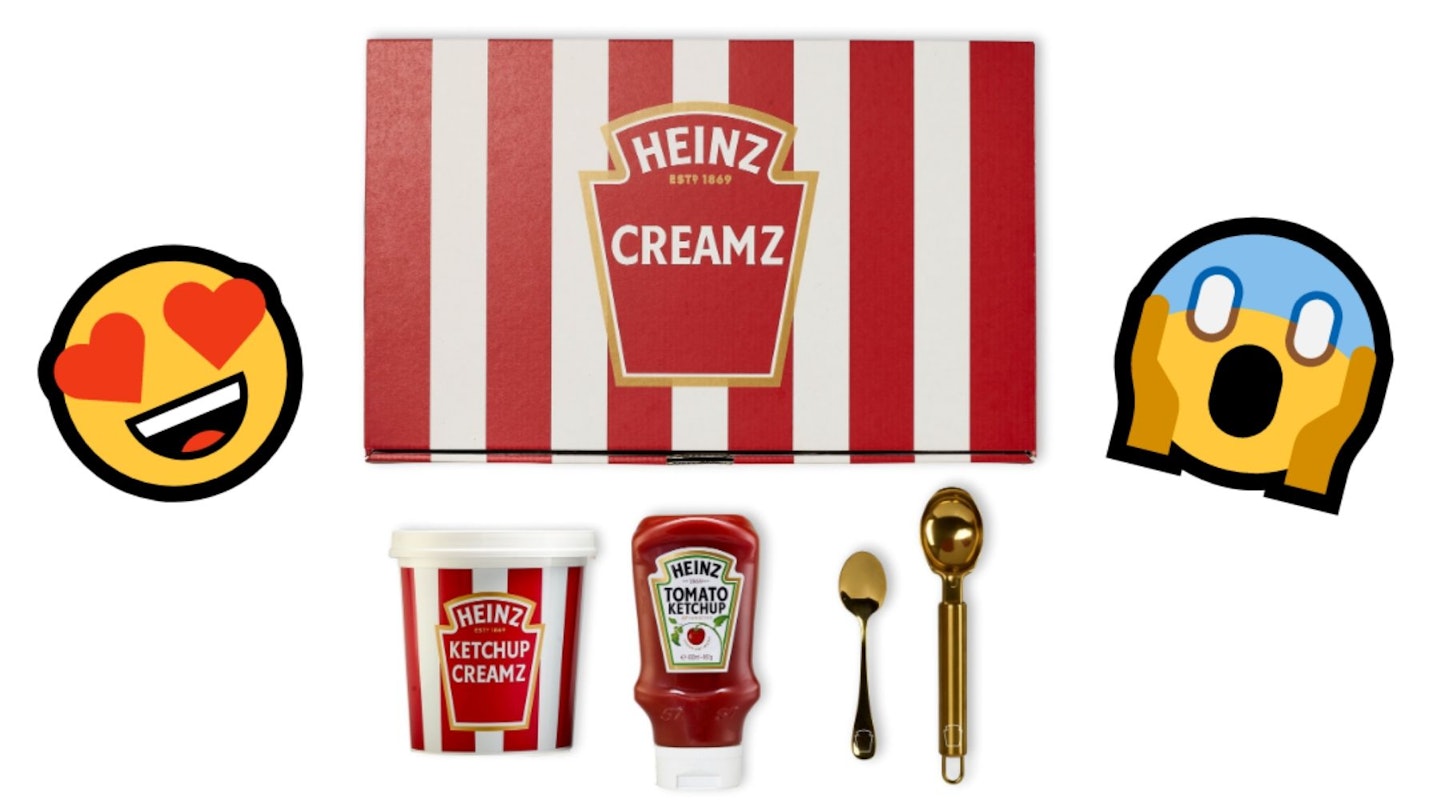 OK, so in these little Heinz Creamz kits you'll get the following:
The sauce of your choice
Your chosen recipe
A keystone-engraved golden scoop – we know extra AF
A golden spoon
Branded Heinz Creamz reusable tub
Choose from the following flavours:
Still not sold on this sweet treat? David Chalbert, senior brand manager, Heinz Sauces said:
"This summer is looking different for many of us, and while we might be staycationing or staying at home more than in other years, it doesn't mean you have to miss out on the joys of a good ice cream. Heinz sauces are here to help.
Read more
The best bits to buy from Charlotte Tilbury, according to the heat style team
Kylie Jenner stuns in £600 Gucci underwear - check out high street dupes for under £35
Adele flirts with rumoured boyfriend Skepta after updating fans on new album
"We give you the ultimate summer mash up; Heinz Creamz. A DIY ice cream kit, with an added summery squeeze of one of your favourite Heinz Sauces. So, you needn't miss out on one of the sauciest of sweet treats (or six!) during a summer of social distancing.
"We know it might seem like a bit of a crazy combo to some – but with Heinz always at the forefront of innovation, anything is possible."
Kits and recipes are available for £15 now at heinztohome.co.uk