For those who have already caught those summer thrill-seeking vibes, you've come to the right place. Summer 2023 is right around the corner, and we couldn't be more excited.
Trust us when we say your schedule is in for a treaaat starting from this weekend. Glorious or not so glorious weather, you're in for a good time.
We've found the best bars, brunches and boujee London experiences. Be it speedboat rides along the Thames or sunrise yoga sessions with only panoramic views of the city, this month might just be your most enjoyable one yet.
Our top picks for the best London events this summer
10 amazing things to do in London 2023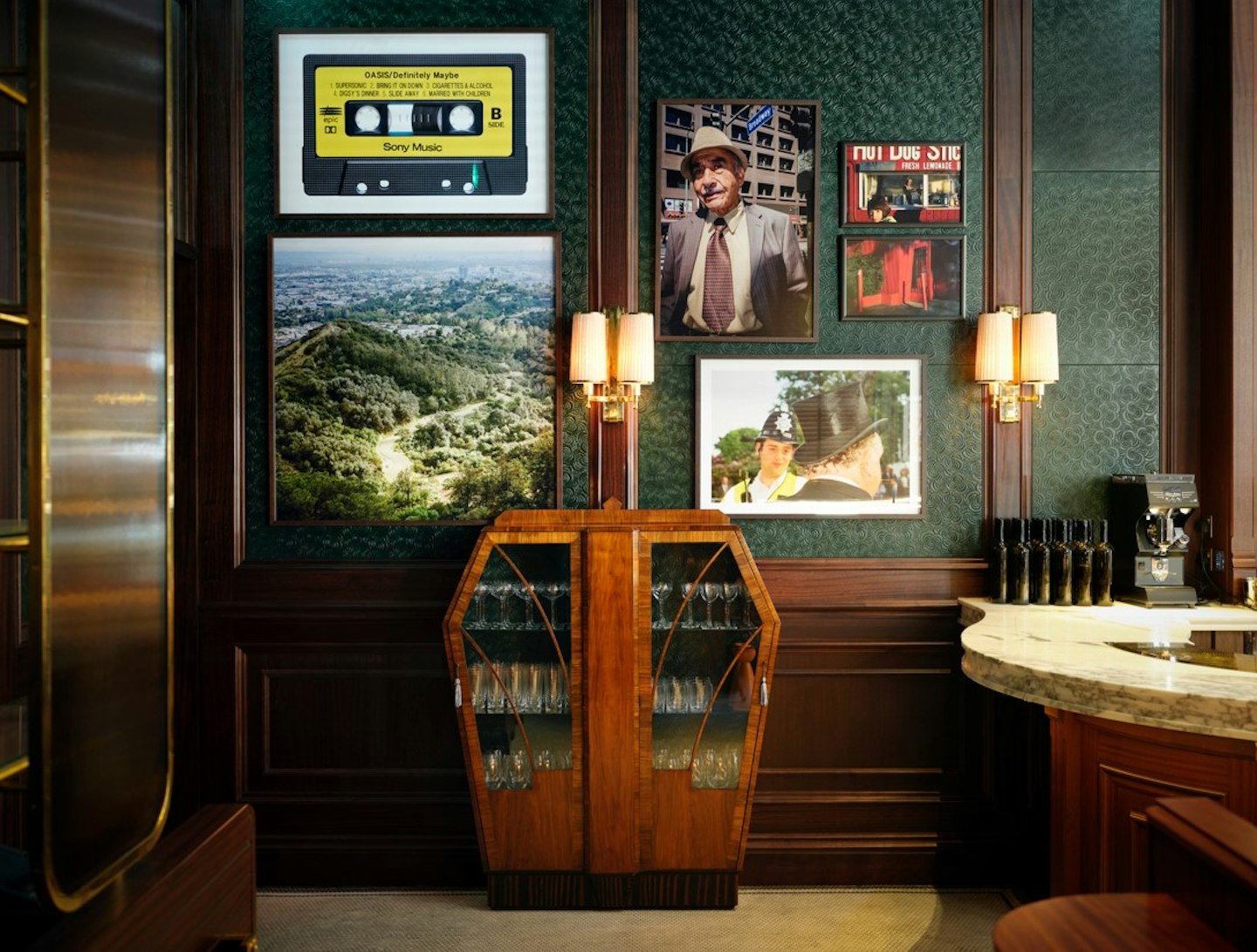 1 of 10
Take a trip to Covent Garden and indulge yourself in some of the best Mexican cocktails London has to offer
Looking for a special spot in central london to spice up a winter's day? The NoMad's Side Hustle is the place to visit. Combining Mexican cuisine with the carefree attitude of the British Pub, treat yourself to an array of agave cocktails and classic Mexican dishes.
Review: "As soon as you walk into what used to be a police station, you're blessed with the coolest film prints and a lively yet cosy atmosphere. We were seated right at the bar which is great if you love a nice chat with the knowledgeable bar staff, who might I add, gave us the most curated personal experience. Throughout the night we tried a lovely selection of Mexican dishes (the favourites!) which all seemed to have a story of their own. Whether it's for a hot date or a much-needed girls' night out, I couldn't give this place a higher recommendation."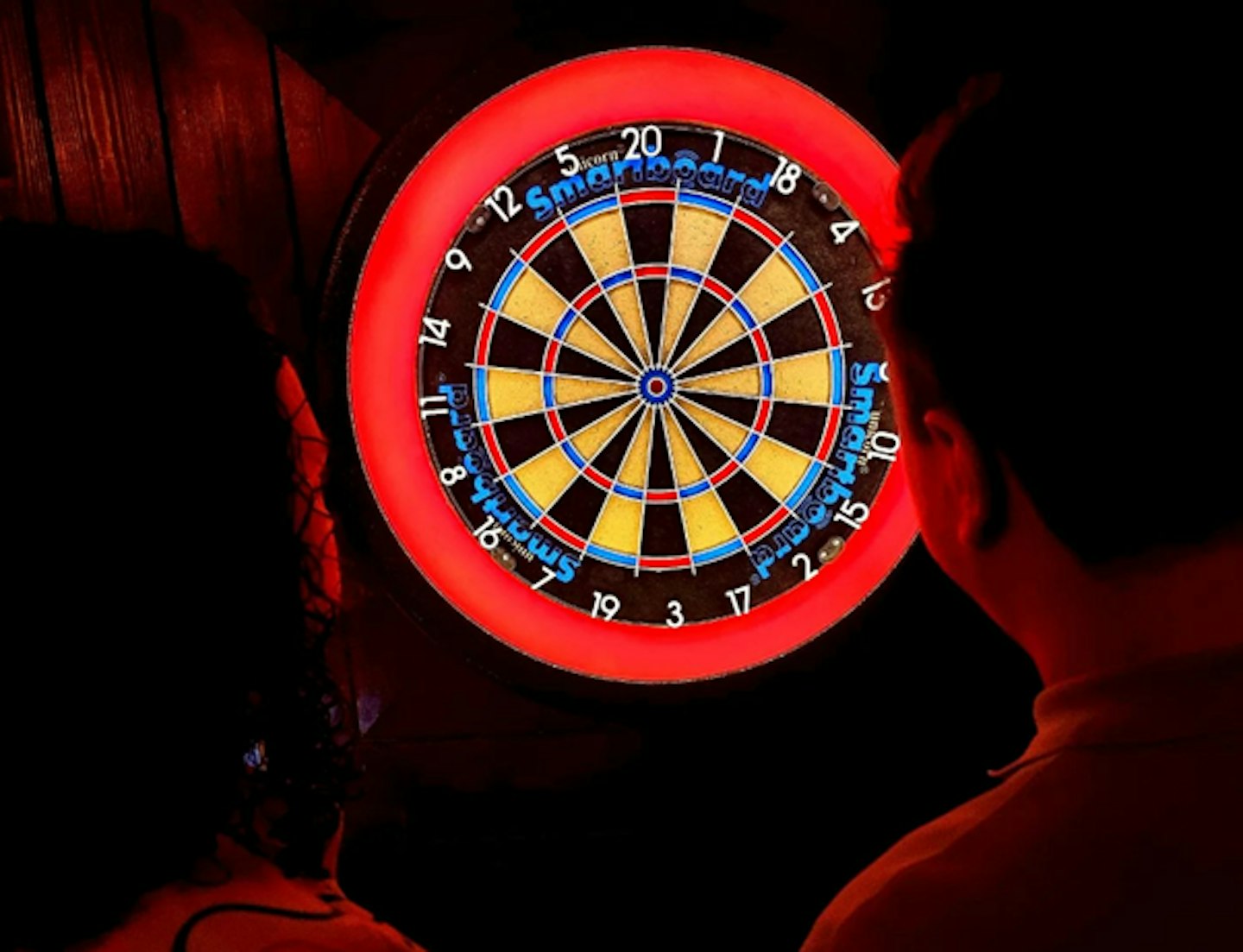 2 of 10
CREDIT: Colonel Fawcett
Throw yourself and a few best mates into a game of darts
Keen to put your mates up to an exceptionally fun game or two of darts in North London? The Colonel Fawcett has just launched their very own social Camden Darts Club! Groups of up to four to twelve people are able to book a lane. You can even book multiple lanes and times if there's someone in the team with that competitive streak. The pub is offering a 50% discount on all bookings until the end of April. Otherwise, the usual price is £25 per hour and £35 for 90 mins.
Review: "A group of four of us booked a 90-minute lane and let me say, it was a great laugh! It started off with a round of Classic Darts and slowly progressed into a round of Killer Darts, followed by the Sunday pub quiz. All of the lanes have large interactive screens and are connected to the darts meaning they do the calculations for you. The pub also has delicious pizza (made by 081 Pizzeria), cocktails and craft beers."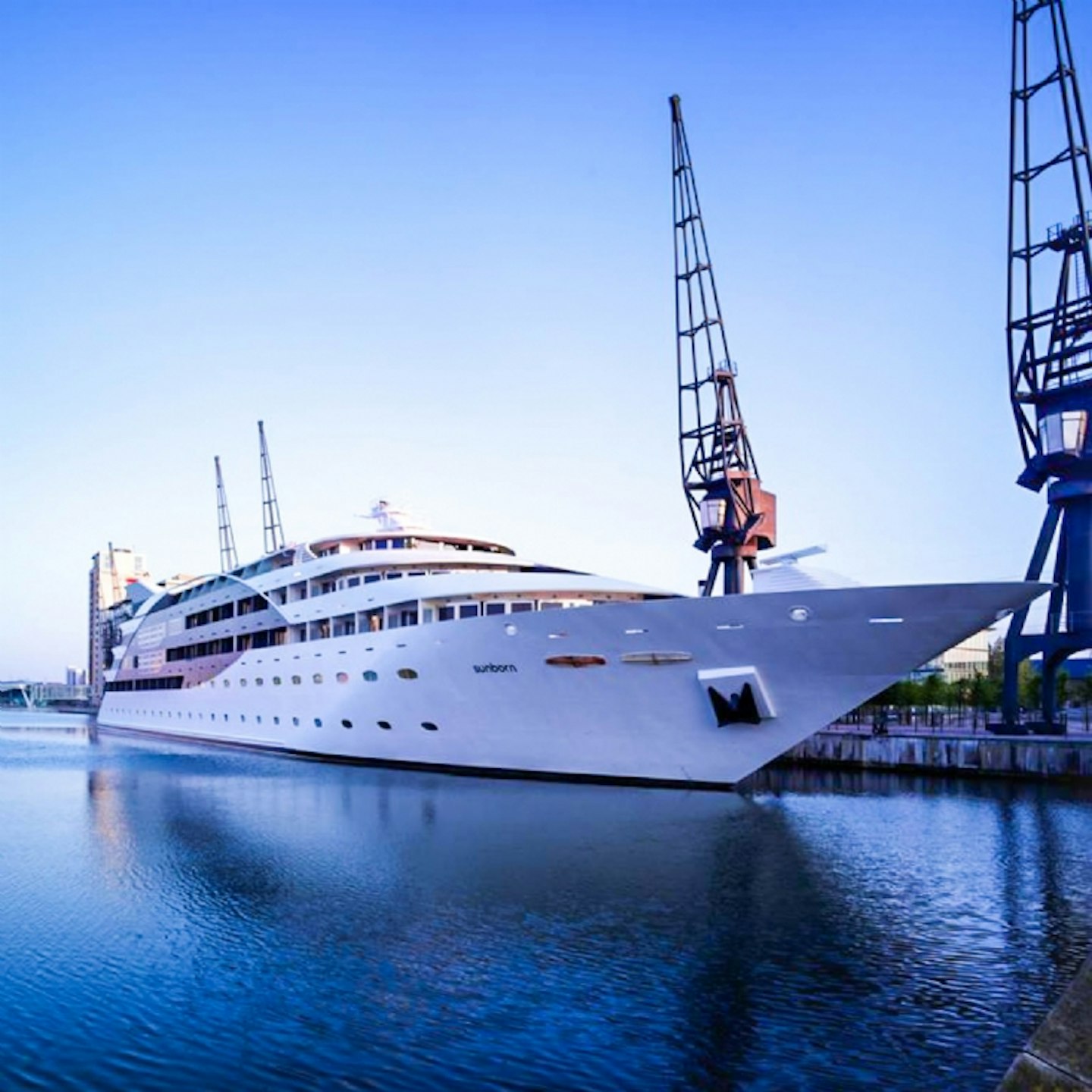 3 of 10
CREDIT: Find Me A Gift
Spend a night on London's luxurious Sunborn superyacht
Looking for something special? Why not gift a loved one a night on London's only superyacht at the prestigious Royal Docks. It not only includes a 10/10 afternoon tea with a complimentary cocktail or glass of champagne but also a scrumptious fully cooked breakfast the next morning. Located right next door to the ExCeL and close to Canary Wharf, it's a thriving area for an evening stroll. The yacht even has a snazzy bar for a late night beverage or two. Blessed with both a sunset and a sunrise from your room, those views are worth it alone.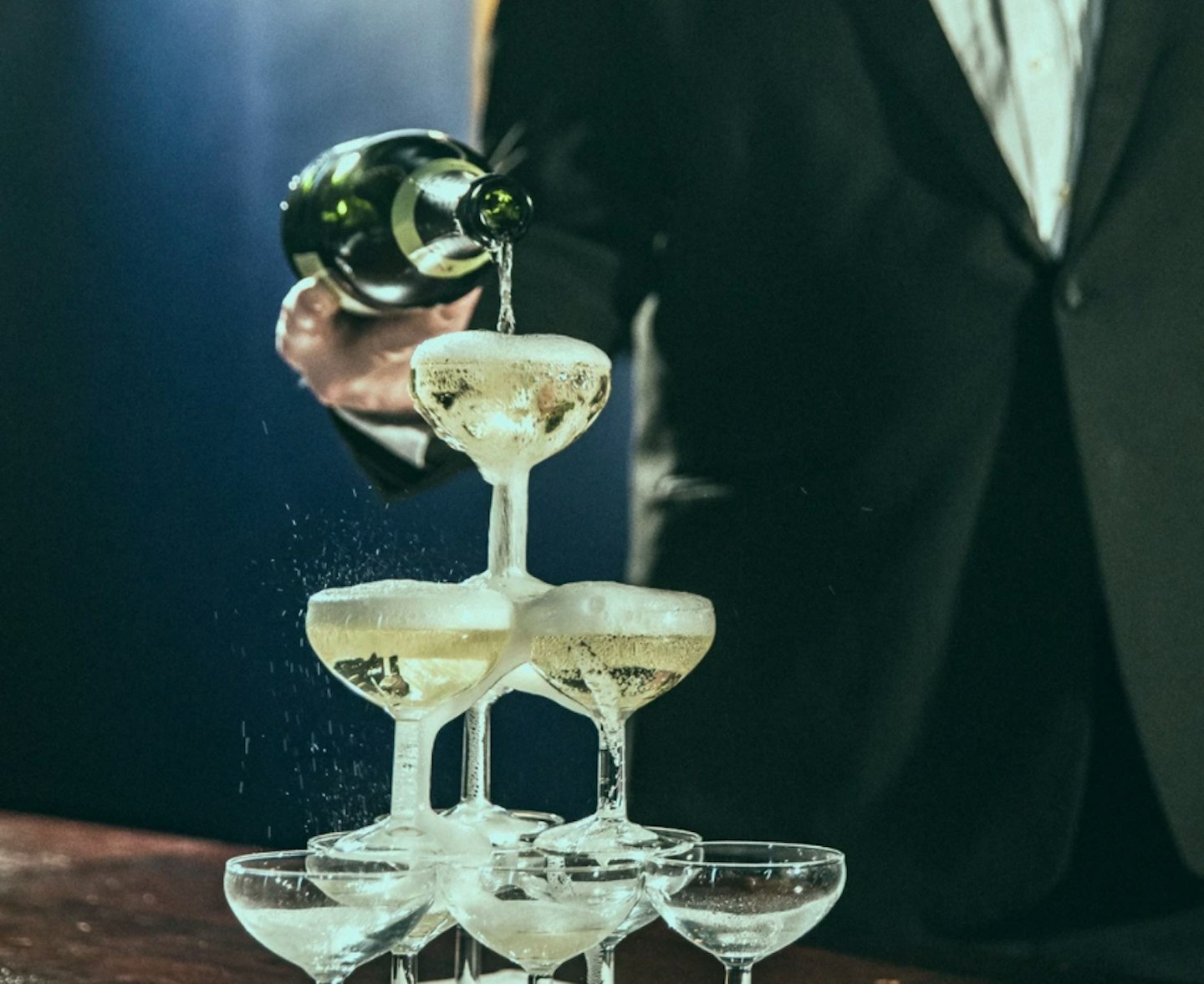 4 of 10
CREDIT: The Distillery
Get the complete James Bond experience at The Distillery
Are you a James Bond fan? If that's a big yes, there is one activity we recommend you do to top off your experience and that's a visit down the James Bond memory lane at The Distillery. Whether you're a James Bond fanatic or new to 007, The Distillery are giving you the chance to indulge yourself in an evening of gastronomic storytelling including a five-course immersive adventure (and don't get us started on the famous Bond drinks) for just £100. And, trust us when we say, you really feel like one of the Bond girls or Bond, James Bond, himself.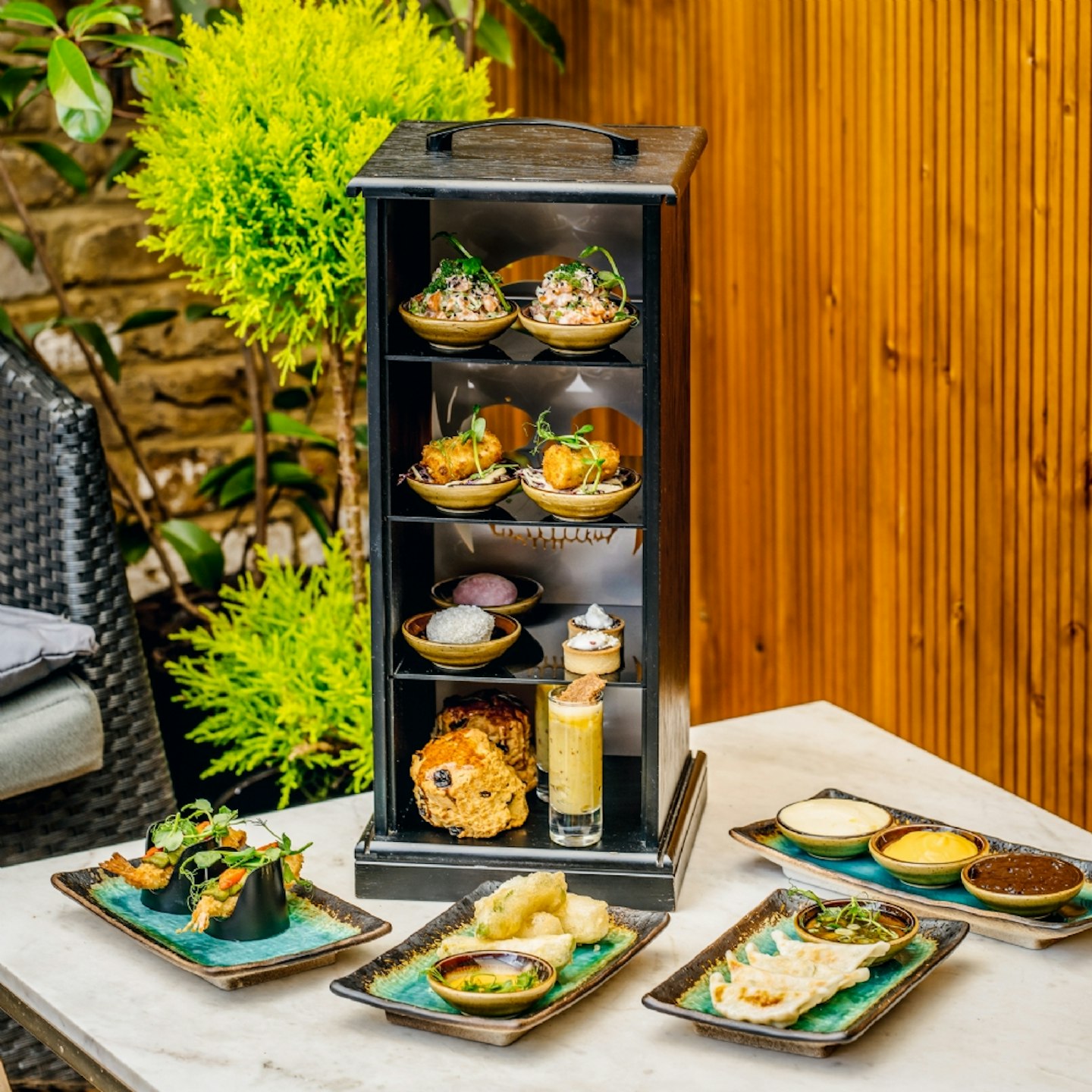 5 of 10
CREDIT: Find Me A Gift
Experience a unique afternoon tea with a twist
To whoever was behind this clever idea of combining a traditional afternoon tea with Japanese cuisine, you are a genius. Well actually, the genius does have a name and its Michelin star chef Garry Hollihead. Crispy shrimps, vegetable gyoza and caramelised miso tarts are just some of the few plates included in this outrageously tasty offer.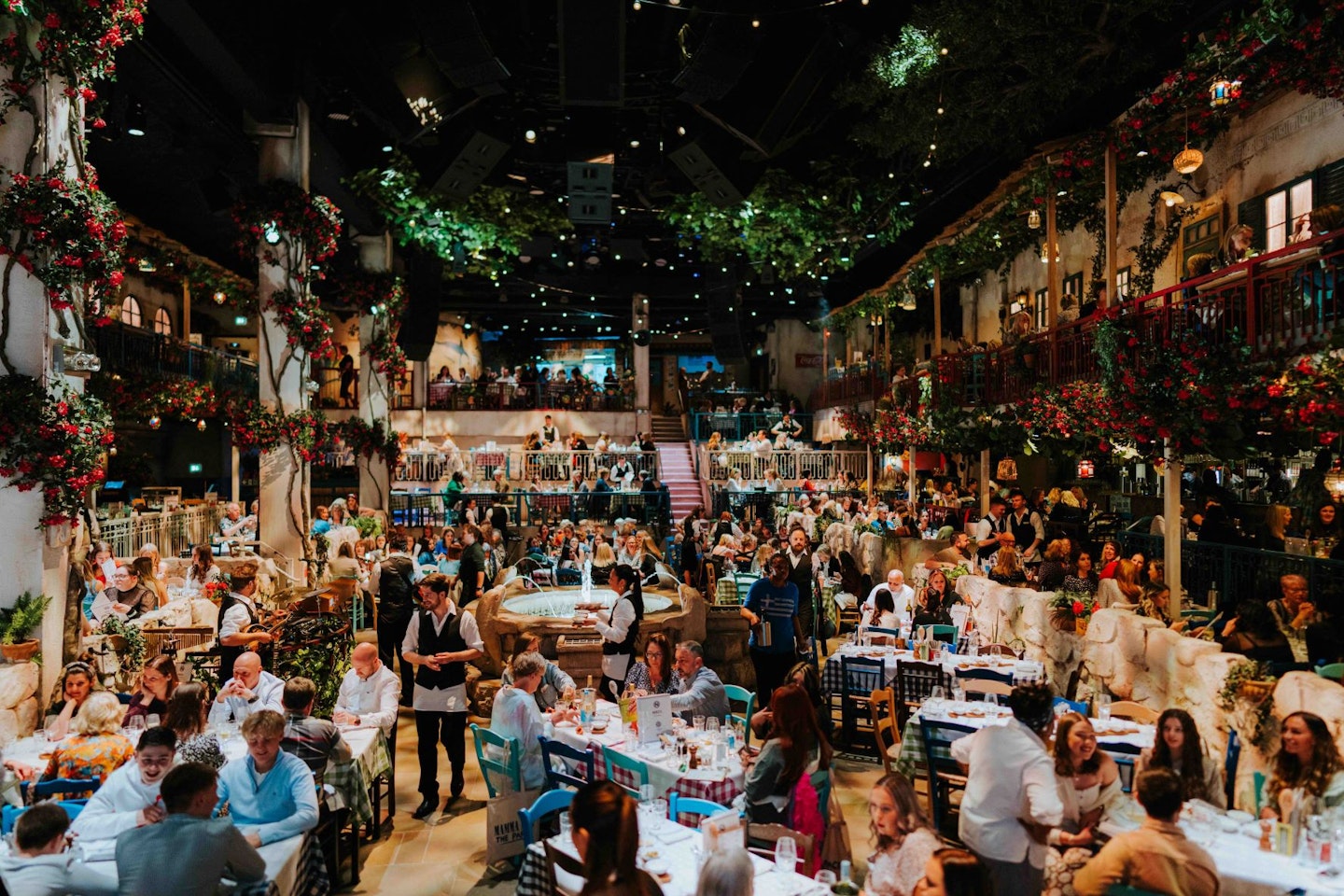 6 of 10
Mamma Mia The Party!
If you're a fan of Mamma Mia, ABBA, a good meal, having a dance or literally just a night out, Mamma Mia The Party! is a great choice for you. Forget the dismal weather in the UK and be transported to the Greek island of Skopelos where the sun is always shining and the staff at Nikos Taverna have a knack for making sure you have a great time.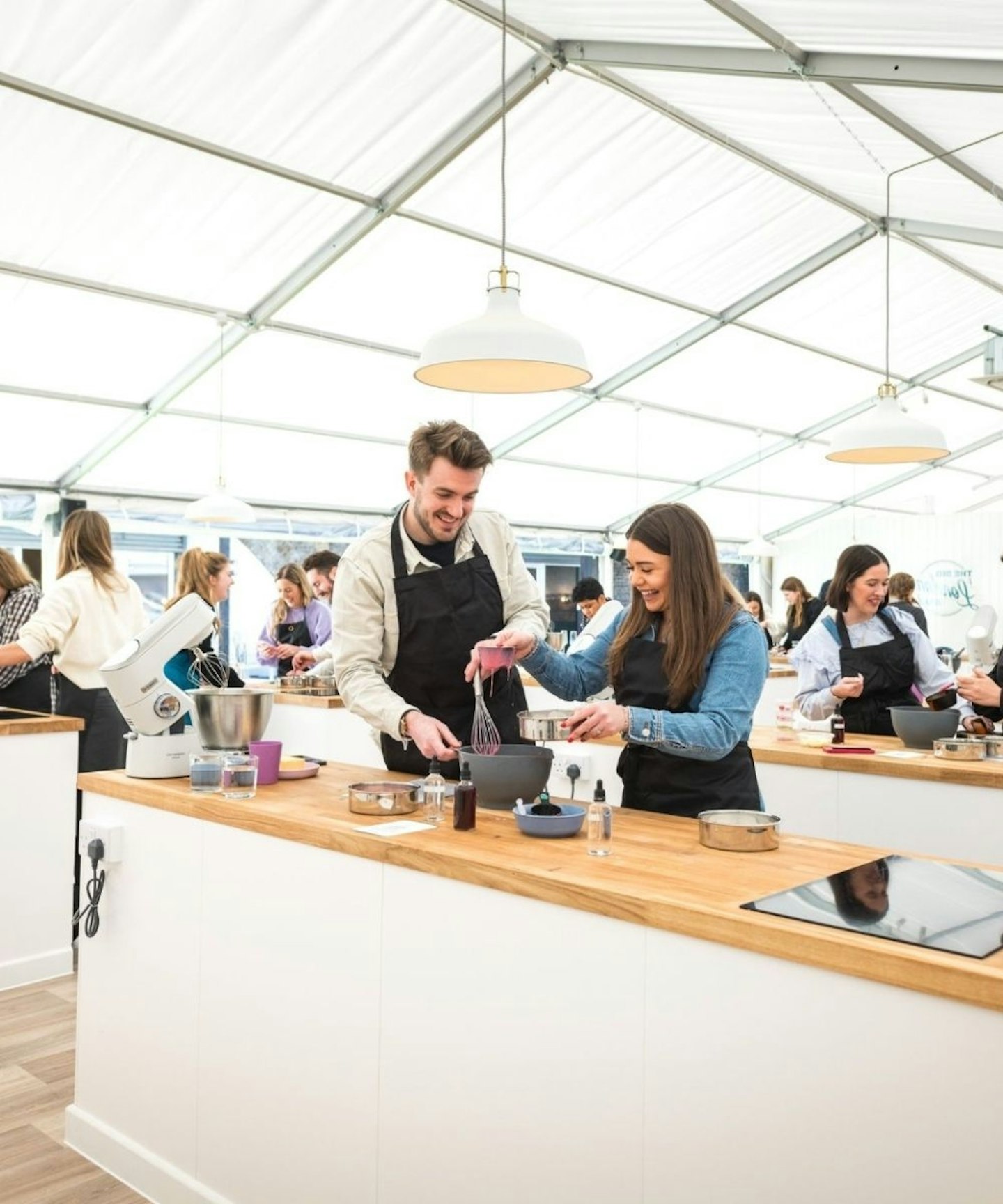 7 of 10
CREDIT: the big london bake
Bake up a storm in the Big London Bake East tent
Obsessed with The Great British Bake Off? Yeah, who isn't? Our Heat writer Ruby recently visited the Big London Bake's newest tent in Haggerston to try out the experience. Review: "It's super strange watching Bake Off for so many years, and then walk into an exact recreation of the tent itself, with cocktail in hand. I went with a friend, and as a duo you have around two hours to create a themed cake using ingredients and surprises provided. It was so much fun, and the hosts were such a laugh. Even after a couple of drinks, our cake turned out stellar, although we didn't win star baker."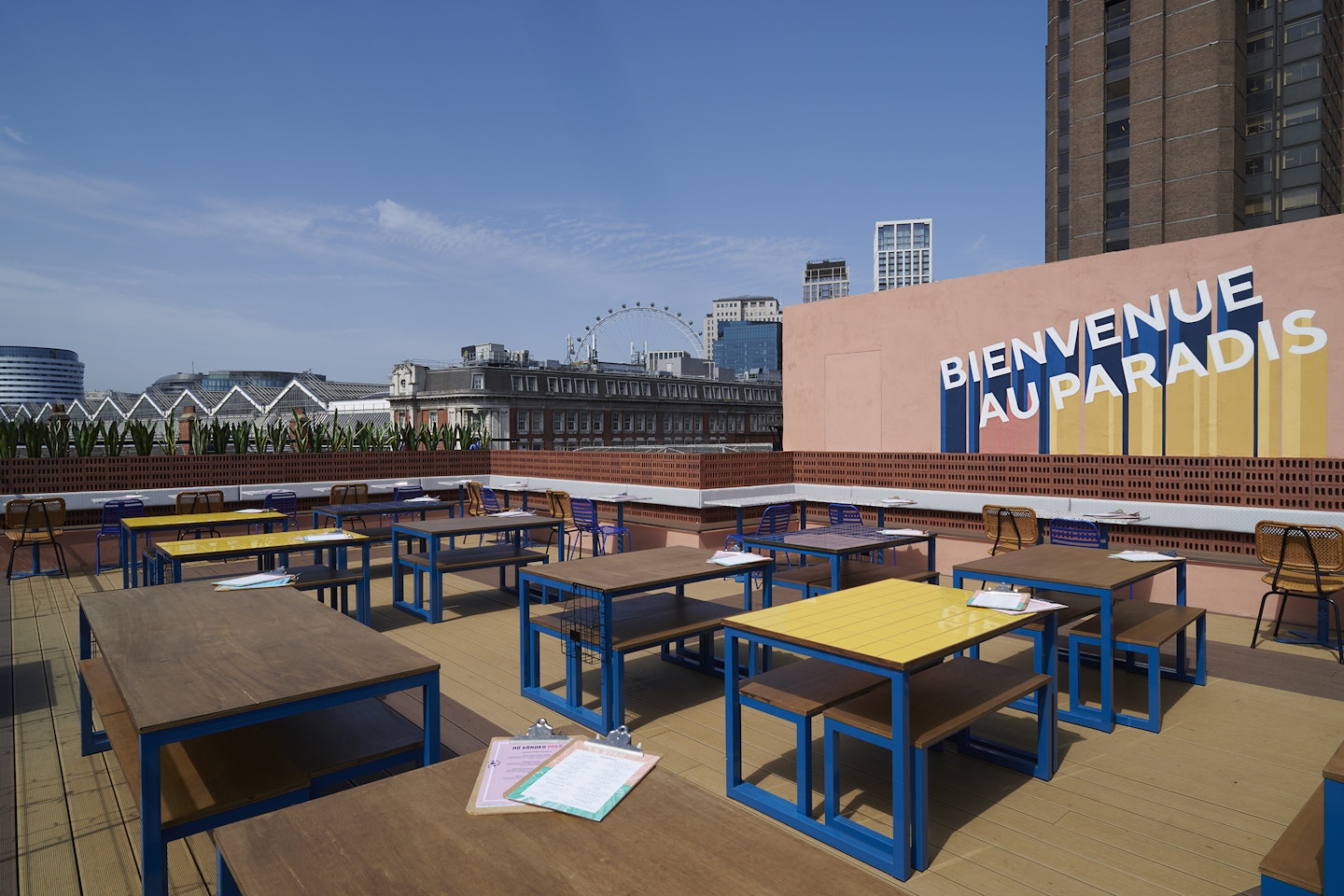 8 of 10
CREDIT: Design My Night
Lush drinks and street food on this Napoleon-inspired rooftop
Just a stone's throw from Waterloo Station lies a trendy rooftop bar with drink deals epic enough to keep you there for hours on end. Make your way to Bar Elba anytime from 4 pm to 6 pm Sunday through Wednesday and you can snag 2-4-1 cocktails (think cocktails and porn star martinis). With stunning skyline views of the capital and three street food vendors, this rooftop has thought of just about everything; including a heated and covered area to combat the unpredictable British weather.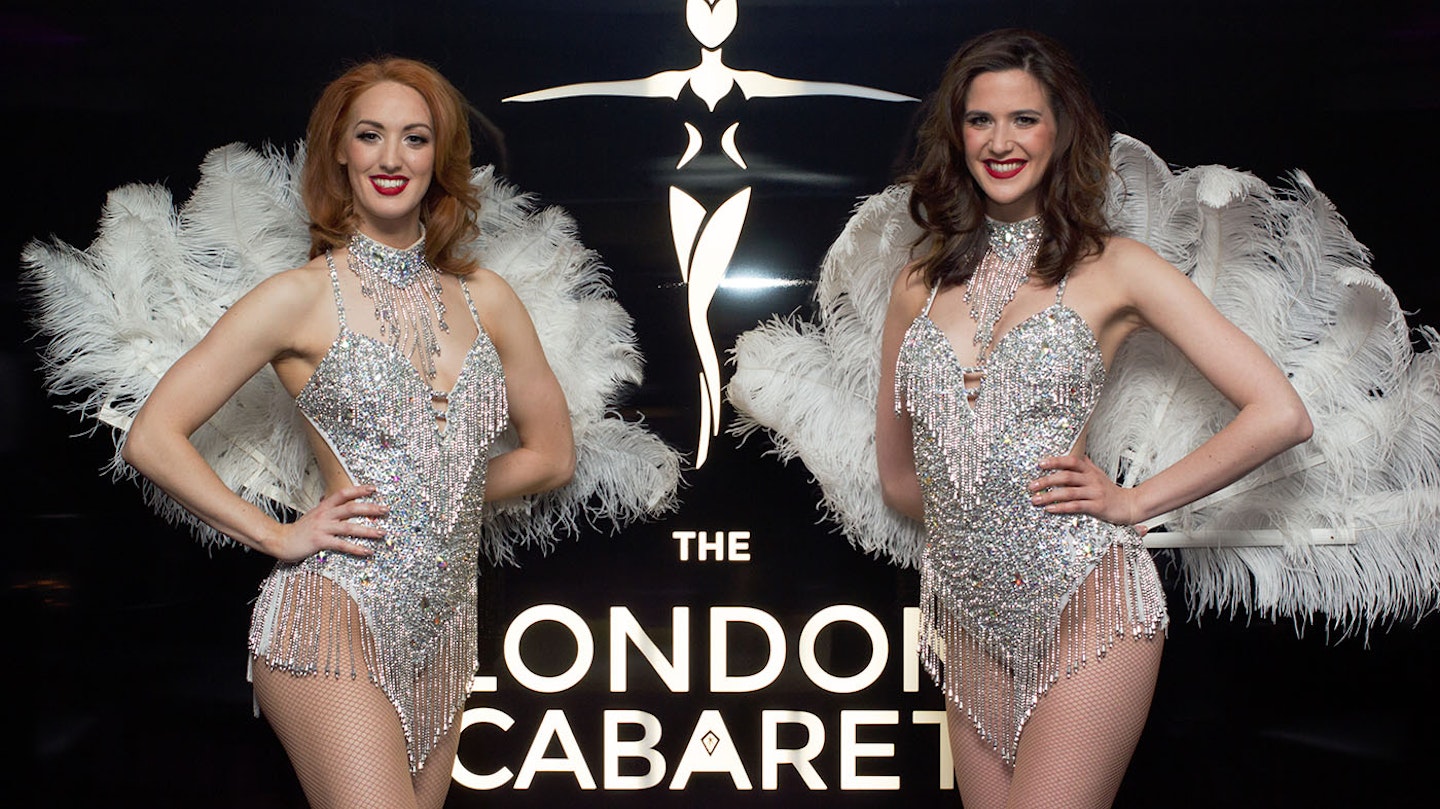 9 of 10
CREDIT: The London Cabaret Club
Live your best 007 life at London Never Dies
What's the only thing better than dinner and drinks? That's right, dinner, drinks and DANCING DOGS. You heard.Get yourself down to The London Cabaret Club at the Bloomsbury Ballroom for a night of food, martinis and immersive entertainment including somersaulting waiters, singers and those dogs. Because dreams really can come true.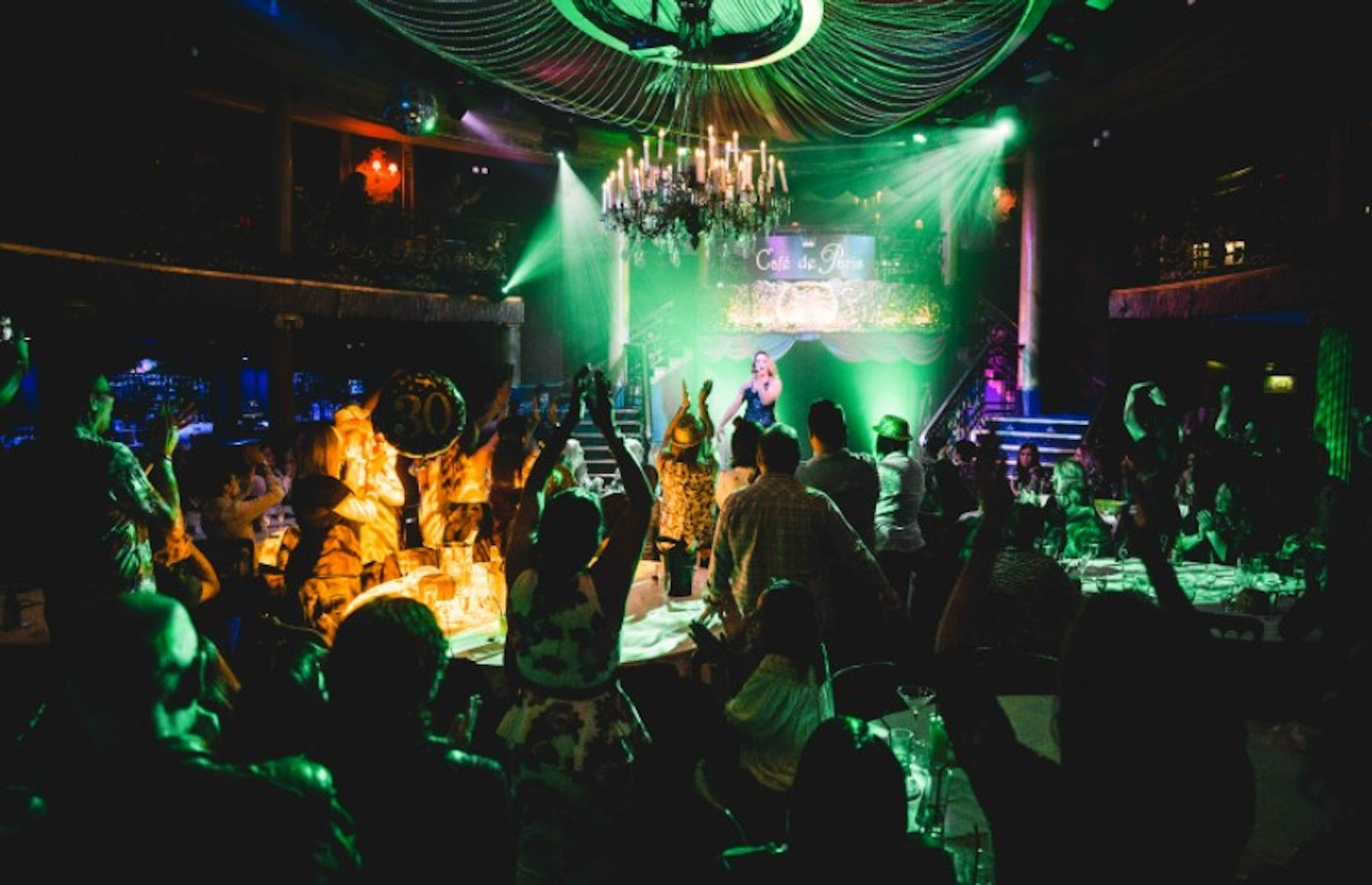 10 of 10
CREDIT: Design My Night
Indulge yourself and take part in the West End Musical Brunch
Always wanted to join a musical but never seen an opening? Well, not to worry. With non-stop musical theatre hits and plenty of food and drink to go around, this brunch is your chance to shine. Located in several secret spots across central London, you'll be getting up close and personal with all the West End stars (and being fed a gorg meal while you're at it).