Over a decade on from her Made in Chelsea departure, Gabriella Ellis has spilled a scalding hot cauldron of tea about her time on the E4 show.
Cast your minds back over a decade and you'll probably remember Gabriella as Ollie Locke's girlfriend. The pair dated for almost a year before deciding to mutually split. Gabriella then released a frankly iconic piano-driven power ballad called Fight, which was seemingly about their split and came with an accompanying music video that featured a plethora of Ollie lookalikes. What a time.
When they split, it was claimed on the show that Gabriella didn't know about Ollie being bisexual - however, she's now revealed this wasn't actually the case.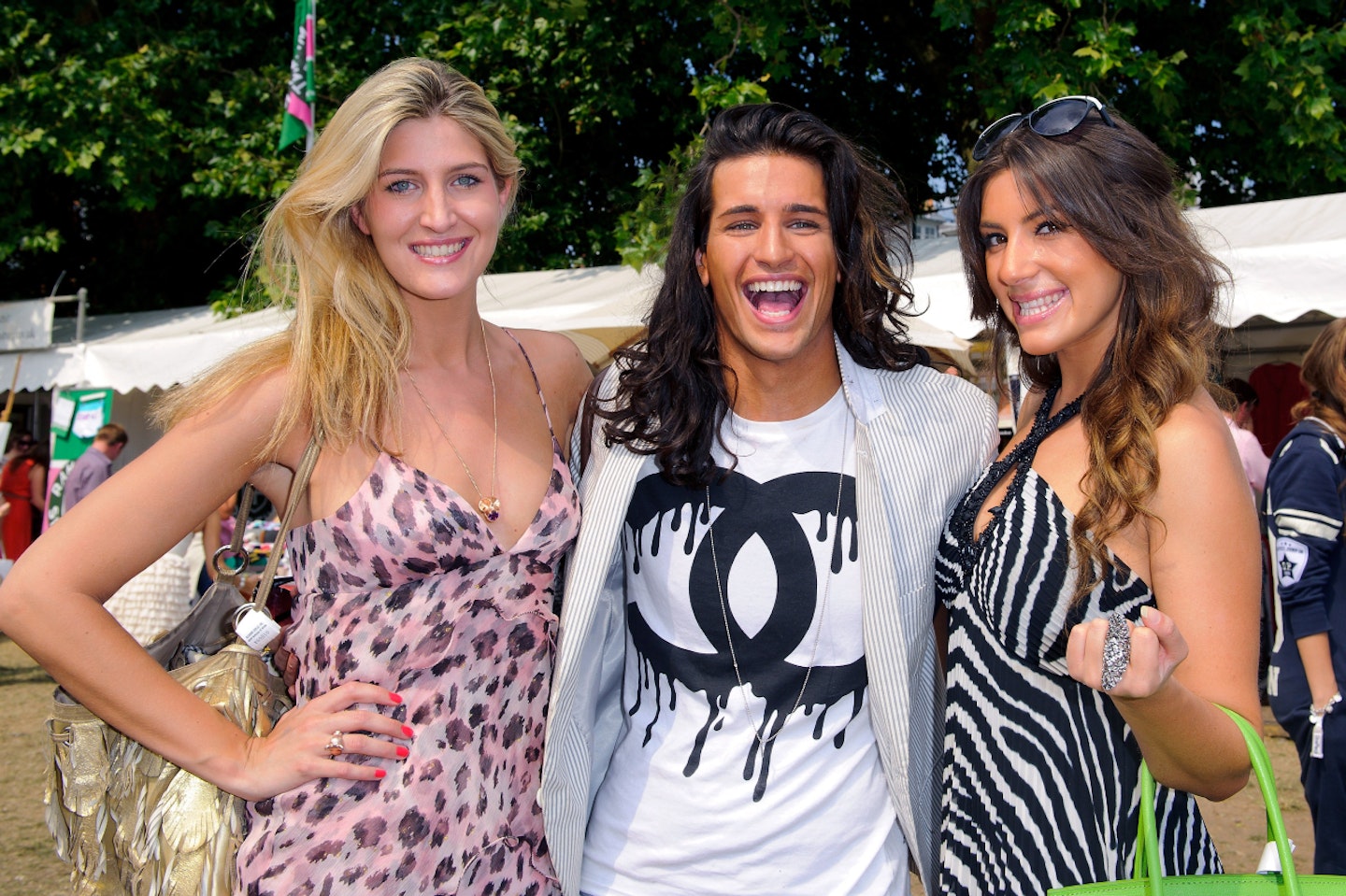 Speaking out in a very eye-opening TikTok, Gabriella told her followers, "Let's start off with the one thing that you all think you know, but you do not know. Hate it to break it to you all, but I knew that Ollie was bisexual from the very beginning. We'd been going out for a year and he told me before we even went out because that's something you tell a person.
"Alright, call the police. I know, wild eh? The show made up something for drama, no way."
Gabriella also threw some shade at her former co-stars as she admitted, "The people that seemed like angels on the show were actually the most difficult of us all."
Although Gabriella refused to mention any names, fans went wild with speculation in the comments section. Many immediately began speculating that she was referring to Spencer Matthews' former flame Caggie Dunlop, although when one fan commented, "I would love the gossip on Caggie," Gabs replied, "No gossip on Caggie 🥰."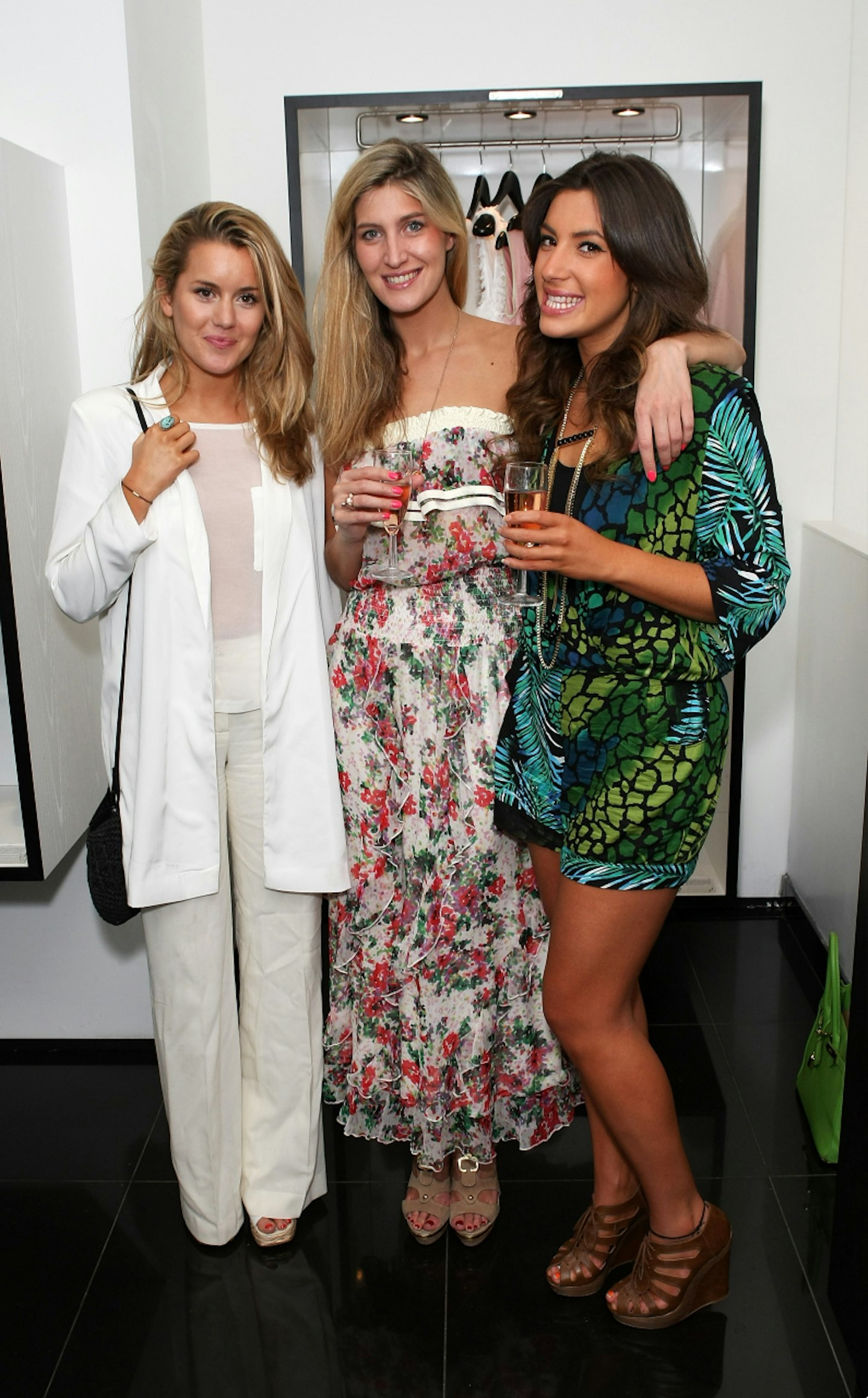 Gabriella also let slip that she was invited back on the show to appear at Ollie's wedding to husband Gareth, although she chose to turn it down as she "didn't want to be made a joke out of anymore."
She added, "Don't blame the show, okay? Because, at the end of the day, they need their characters. It's a TV show, it's drama. They need their crazy person, they need their villain and they need their shining angel in armour. I was just unlucky that they wanted to pin me as the lunatic ex-girlfriend.
"Do you genuinely believe I wanted to keep running into my ex in the street every five minutes? No, sir, I did not."
After leaving Made in Chelsea, Gabriella traded in SW3 for 90210 and relocated to LA to pursue her singing career. But it seems that London is still on her mind as she now goes by the alias London Ellis (she'll always be a Chelsea girl at heart), and not only does she have a new name, but she has a new job to match, too.
Gabriella burst onto our screens as an OG in the first series of MIC as Ollie's girlfriend for the first couple of episodes, however this was short lived as they had broken up by episode three.
So, here's everything you need to know about the OG MIC star.
Who is Gabriella Ellis?
Gabriella is a reality star from London known for appearing on MIC from series one to four. Gabriella briefly retuned to the show for their LA series in 2015 but hasn't returned since.
Did Gabriella Ellis change her name?
After leaving the show, Gabriella wanted to distance herself from MIC to pursue her music career in LA. So she changed her name to London Ellis.
How old is Gabriella Ellis?
Gabriella is 32 years old.
What is Gabriella Ellis' job?
Gabriella jetted out to LA to start her singing career. It might not have take off in the way that she might have hoped as she only has 5.89K subscribers on YouTube, but she does post vlogs and make-up tutorials. She also recently modelled for Maxim, so we don't think she's doing too badly.
Gabriella is also a photographer and regularly posts on her photography Instagram account @londonellissnaps.
Gabriella Ellis' boyfriend
Gabriella famously dated Ollie for the first couple of episodes of MIC however they had split by episode three, leading fans to believe that their relationship was fake.
Gabriella responded to the claims by tweeting, "Just to clarify last night's episode was all real the break up was completely real and I wasn't acting! Thank you for all your support xxx."
However in true MIC fashion, the couple rekindled things for one night in series four and ended up sleeping together.
Fast forward to 2023 and Gabriella is now WAY more private about her dating life (understandably), so we don't know who or IF she is dating at the moment.
Does Gabriella Ellis have Instagram?
Yes, Gabriella does have Instagram, her main account is @London_ellis and her photography account is @londonellissnaps.
If you're more of a foodie, check out Gabriella's food Instagram @eatit__up.
We've got to give props to her for posting on three separate Instagram accounts, that is dedication right there.