Like many of us, Gogglebox's Jenny Newby is absolutely OBSESSED with Line of Duty at the moment.
Actually, she might be even more obsessed than we are because Jenny writes down key phrases and character names in her notebook during each episode so that she'll be able to pick up on future twists and turns.
Now, that's what you call commitment.
Well, Jenny has now gone one step further and 'joined' AC-12 in a hilarious new photo she and her BFF Lee Riley shared on Instagram.
Gogglebox fans were left in hysterics at the Photoshopped image of her sitting, writing in her notebook, alongside DI Steve Arnott (Martin Compston) and DI Kate Fleming (Vicky McClure).
CHECK OUT 20 things you didn't know about Gogglebox
Gogglebox: 20 things you didn't know about the hit show - SLIDER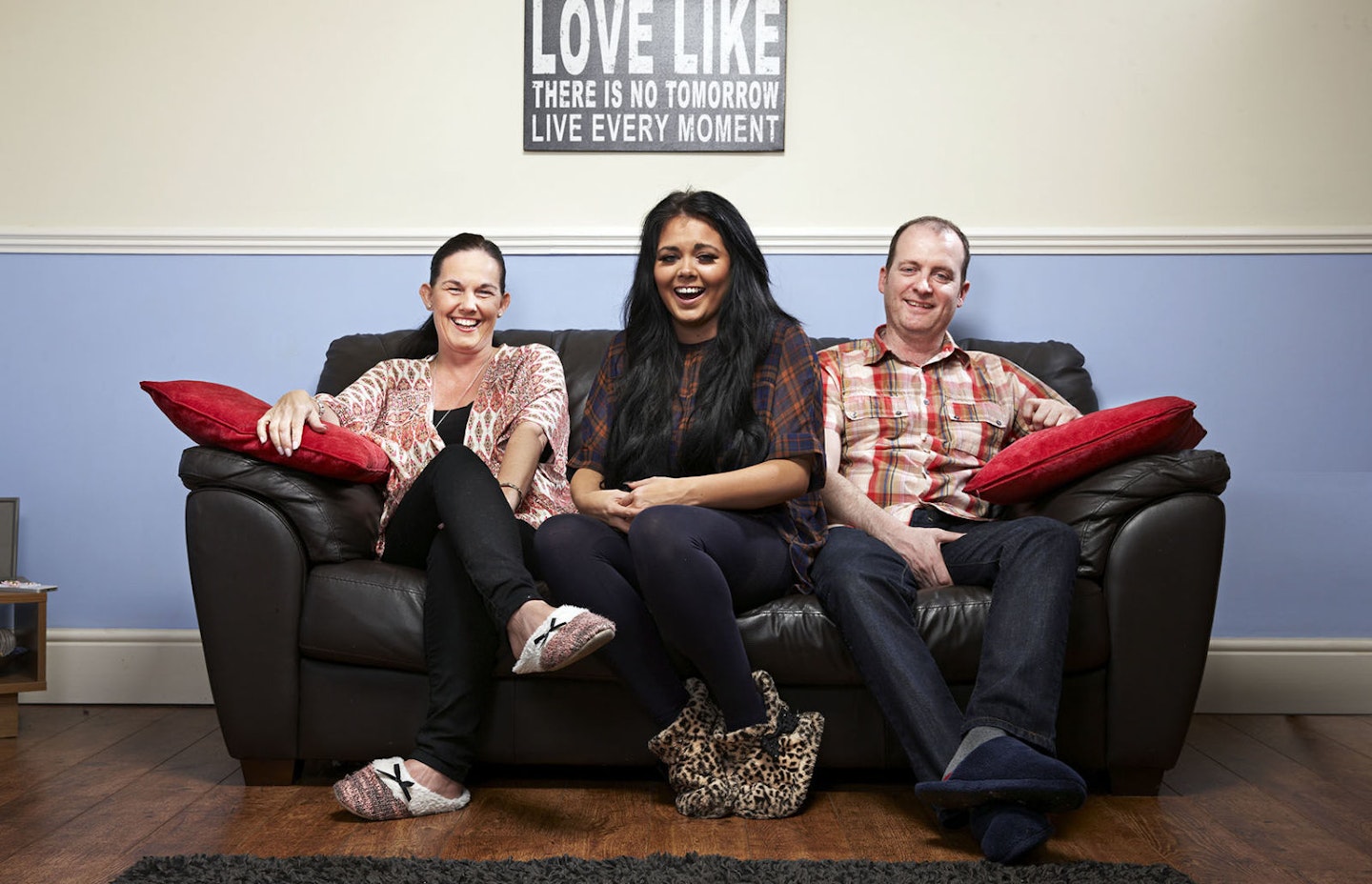 1 of 20
1) The Gogglebox cast had to be persuaded to star on the show
Gogglebox creator Stephen Lambert has revealed that they DIDN'T have anyone audition to be on Gogglebox; in fact, they had to persuade the majority of their families to be on the show."Everybody on Gogglebox has been found and persuaded to be on the show and I think that's the key to why they are likeable and why the show works, because we get to know these people," he explained to Radio Times."We've never advertised for people on Gogglebox."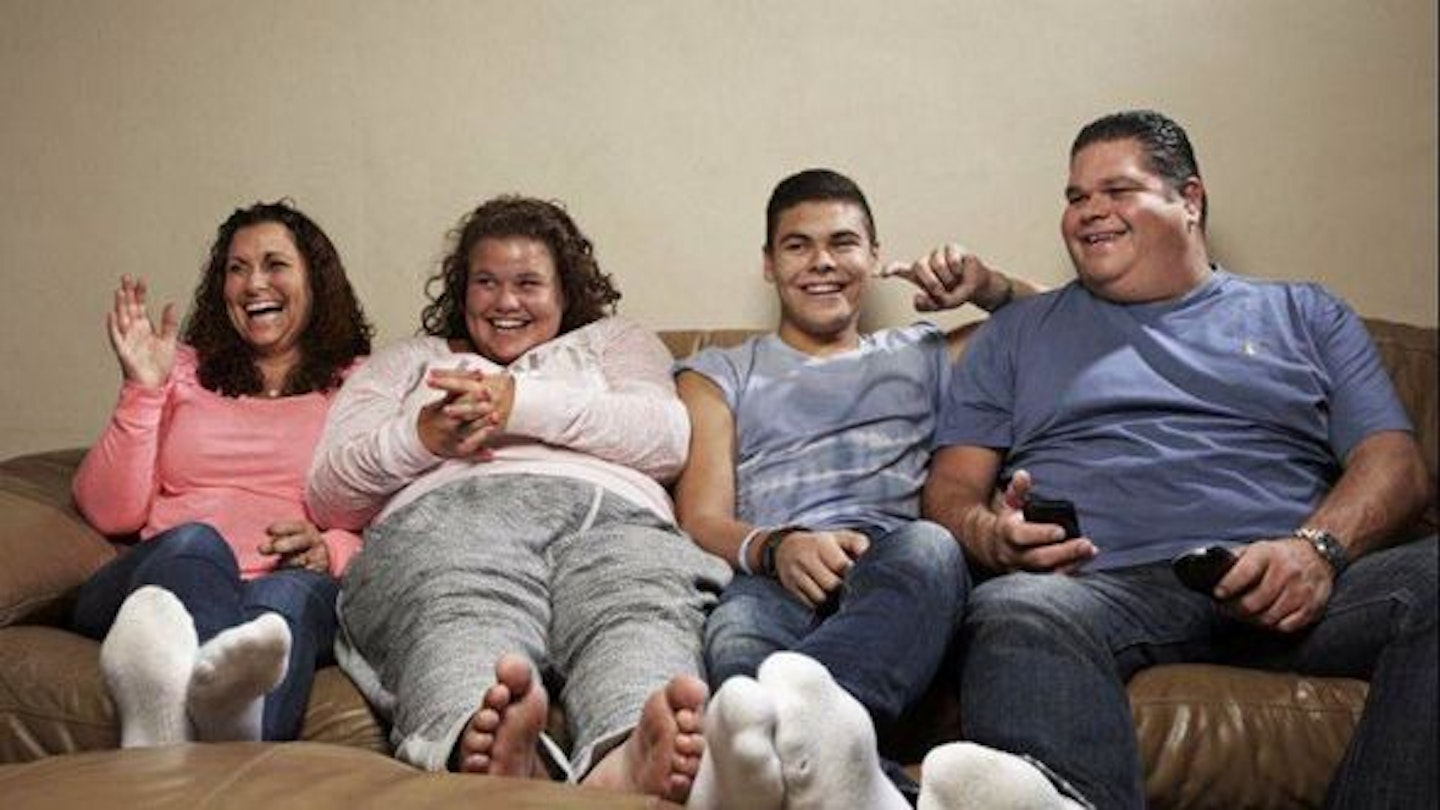 2 of 20
2) Only two families have starred in all 15 series
…and they are: Stephen Webb (who originally appeared alongside Chris Butland-Steed) and the Siddiquis. The Tappers (pictured) made it up to 11 series, but were temporarily axed when Amy joined the cast of Celebs Go Dating, due to producer's 'no celeb' rules (Scarlett Moffatt, George Gilbey and Sandra Martin also lost their spots due to their star status).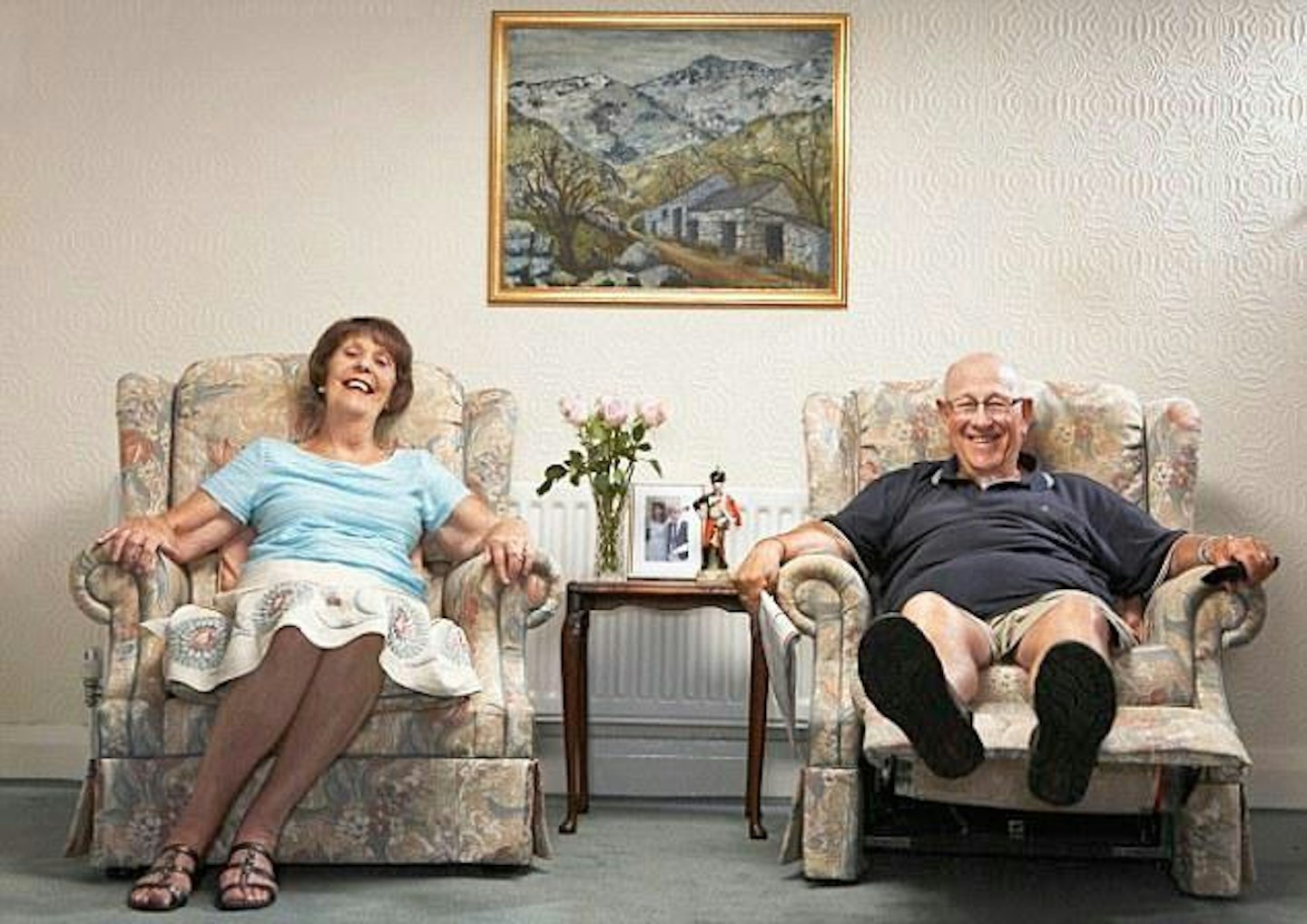 3 of 20
3) Gogglebox creators found Leon and June in a bridge club
Gogglebox creators Stephen Lambert and Tania Alexander went to a bridge club to do a "street casting" for the show, and that's where they found two opinionated retired teachers aka our beloved Leon (who passed away 2017) and June.Speaking about being selected for the show, Leon said: "We were among the first to sign up for it. Two pretty girls from the production company came into the bridge club and it started there."I've enjoyed all the coverage. It is fantastic how it has taken off. We cannot move in Liverpool for people taking photos."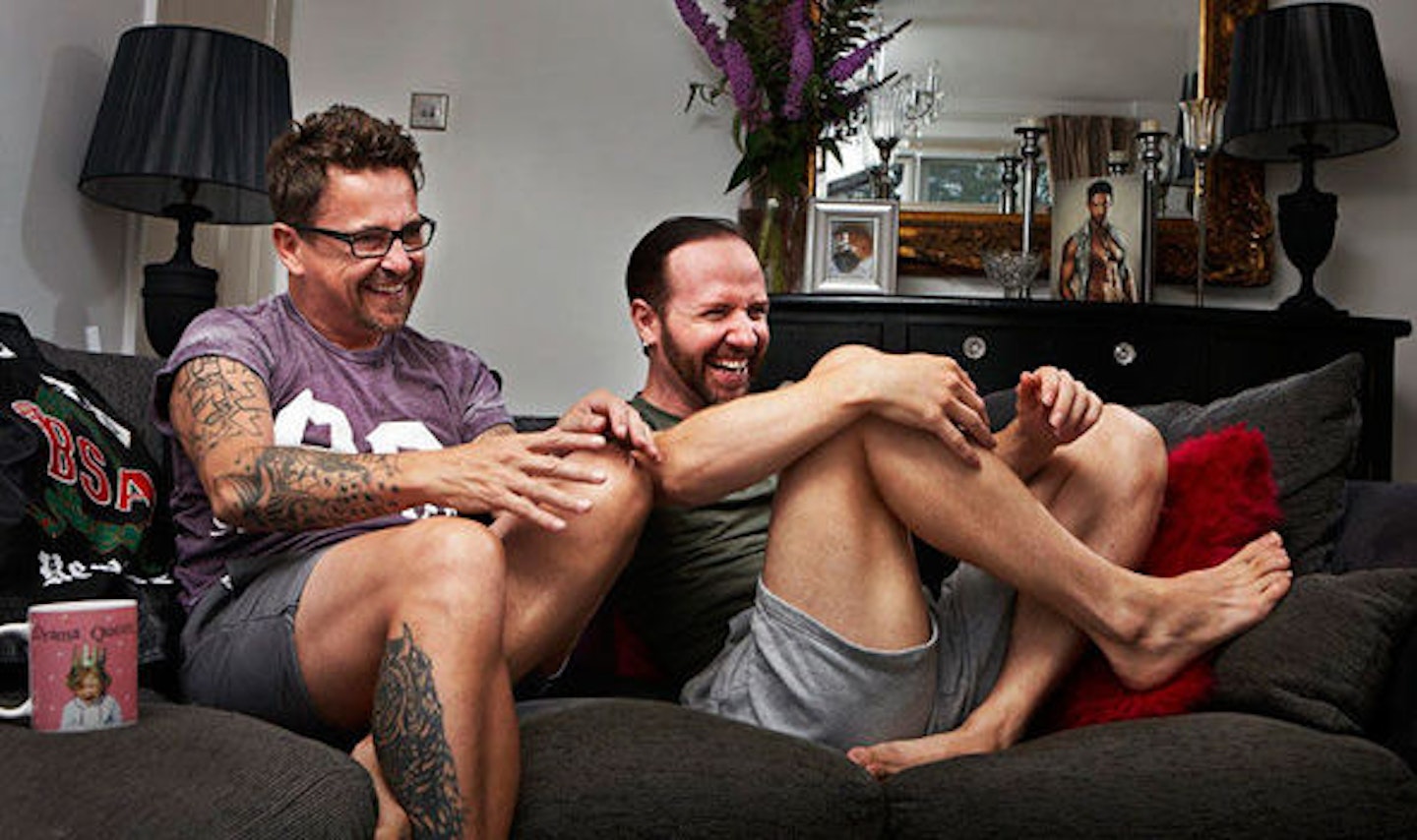 4 of 20
4) And they found Stephen and Chris at work
Yup, producers also popped into a hairdressers and asked if anyone would like to be on telly. Unsurprisingly, Chris - who worked at the salon - was up for it, and up until series 10 we were treated to his and Stephen's witty observations.After series 10 finished in 2017, Chris revealed that he had quit the show to "pursue other opportunities".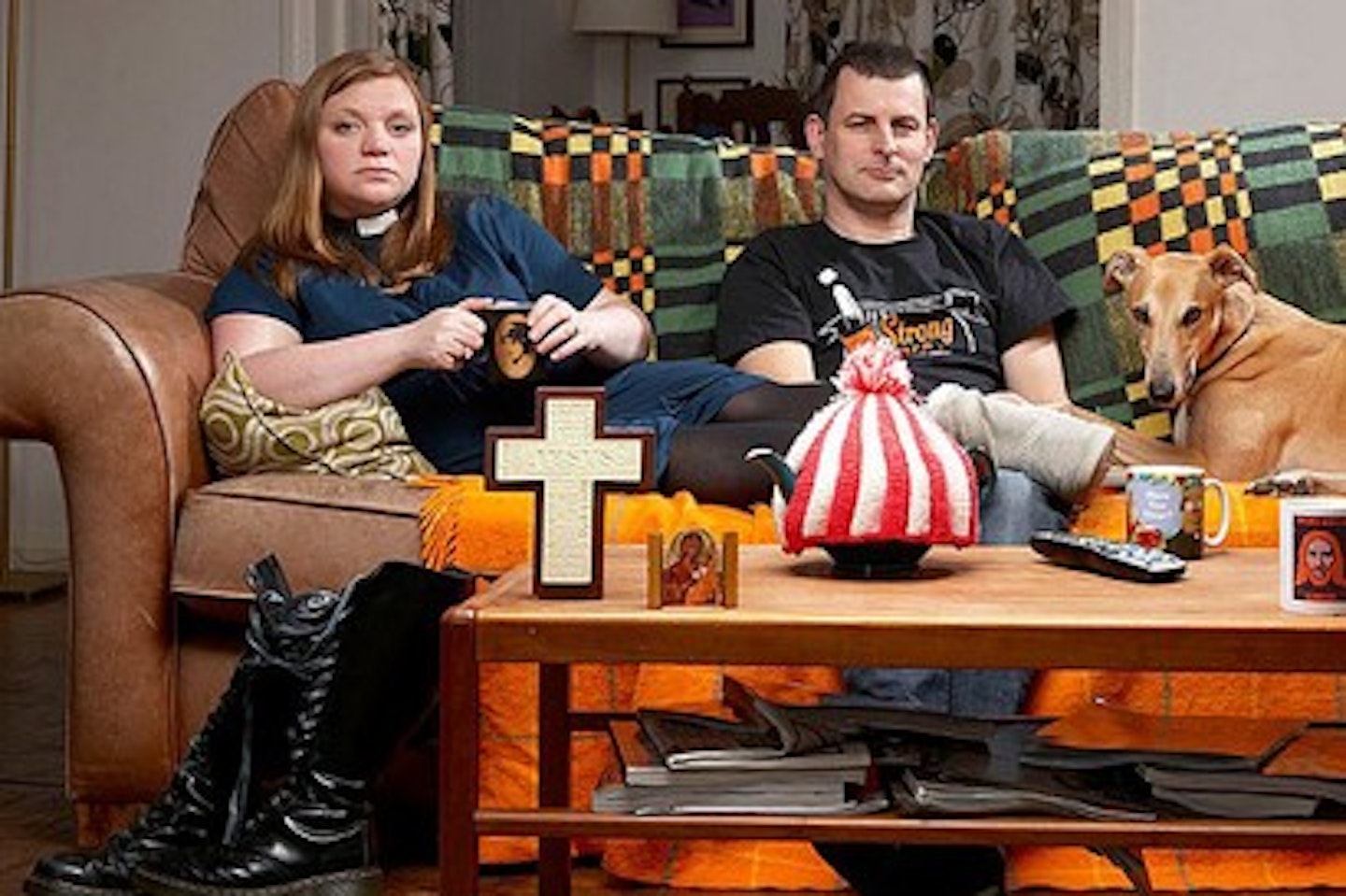 5 of 20
5) Reverend Kate Bottley was found via a viral wedding video
Oh yes.Kate was officiating a wedding back in 2013 when she led a Flash mob in the aisles to the strains of Nineties hit "Everybody Dance Now".The video went viral - and it wasn't long before the Gogglebox creators were knocking on Kate's door.Speaking about her decision to appear in the show, Kate told The Telegraph: "I thought it was an opportunity to show that vicars are just normal people."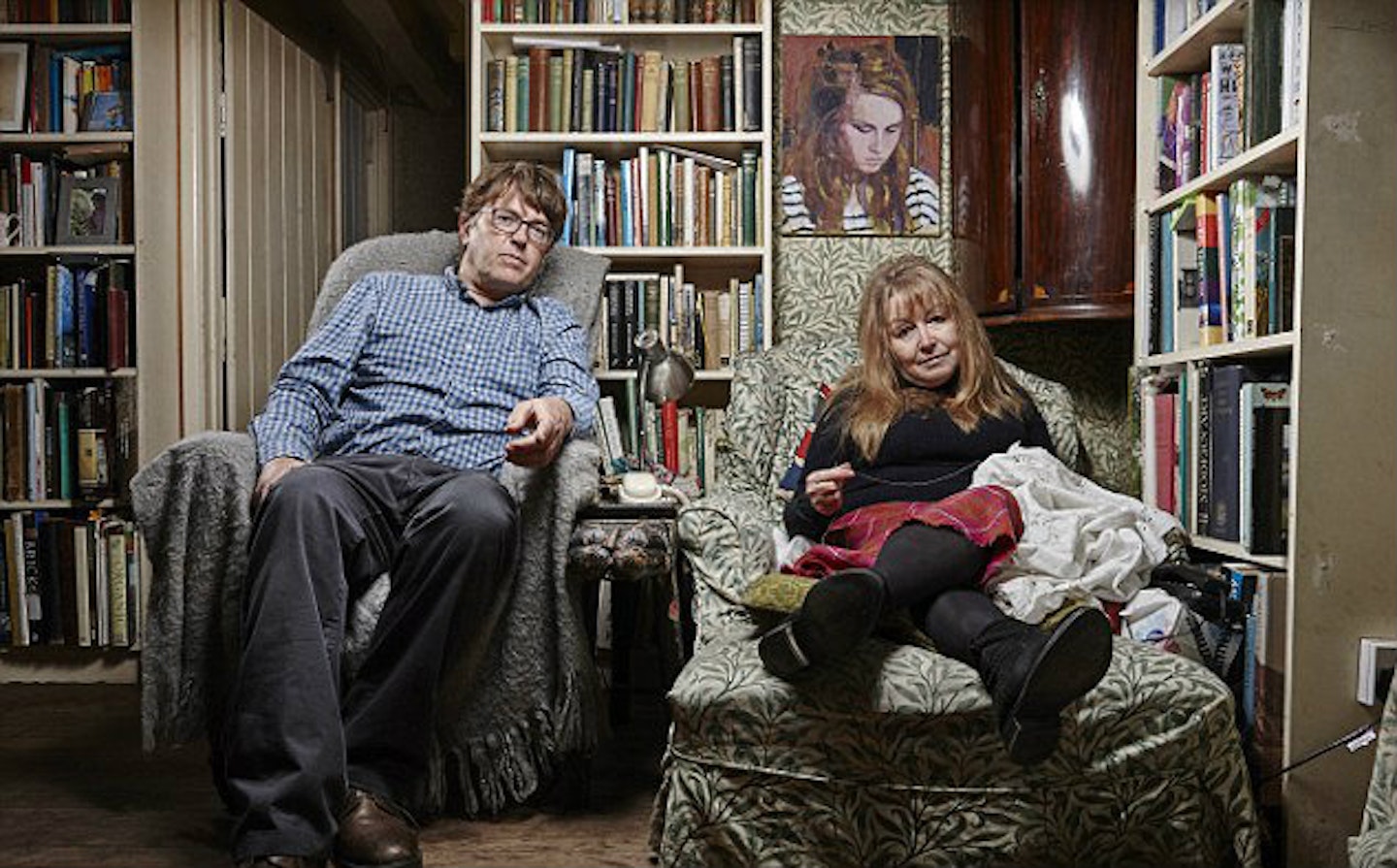 6 of 20
6) Giles and Mary were APPROACHED by Gogglebox producers
"A friend of a friend recommended [them] and then I think I got [producer] Lucy Whelan to call to see if they were interested," Tania Alexander explained to Radio Times. "Lucy came off the phone and said Giles is quite keen, Mary's not a pushover – we've got a bit of a battle on our hands there."The couple were eventually persuaded to join the cast after taking part in a fun 'taster' session.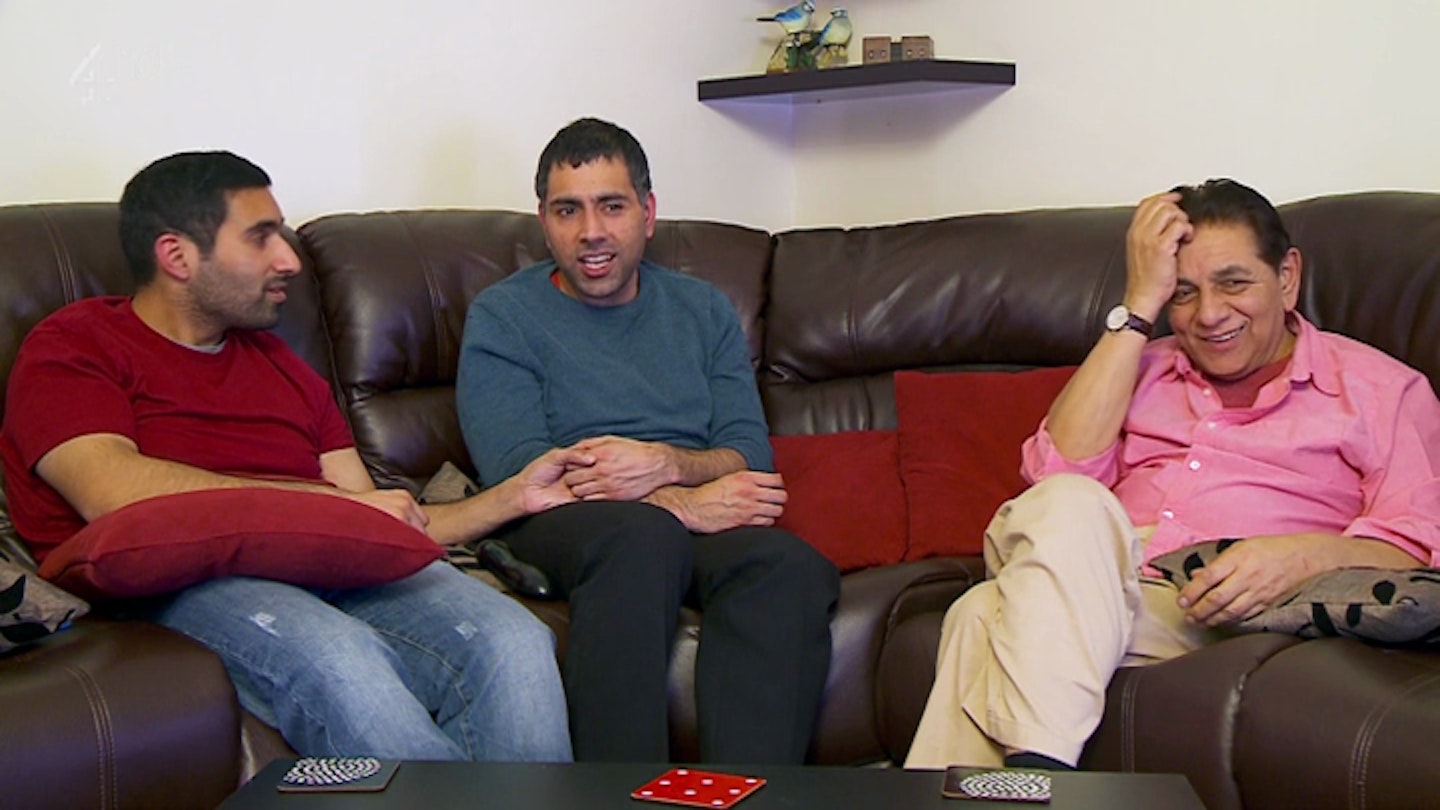 7 of 20
7) The Siddiquis were recommended to producers
Giles and Mary aren't the only contributors who came recommended; the Siddiqui family were also suggested to the show's creators - and they obviously impressed them, as they've starred in each and every single series of the show!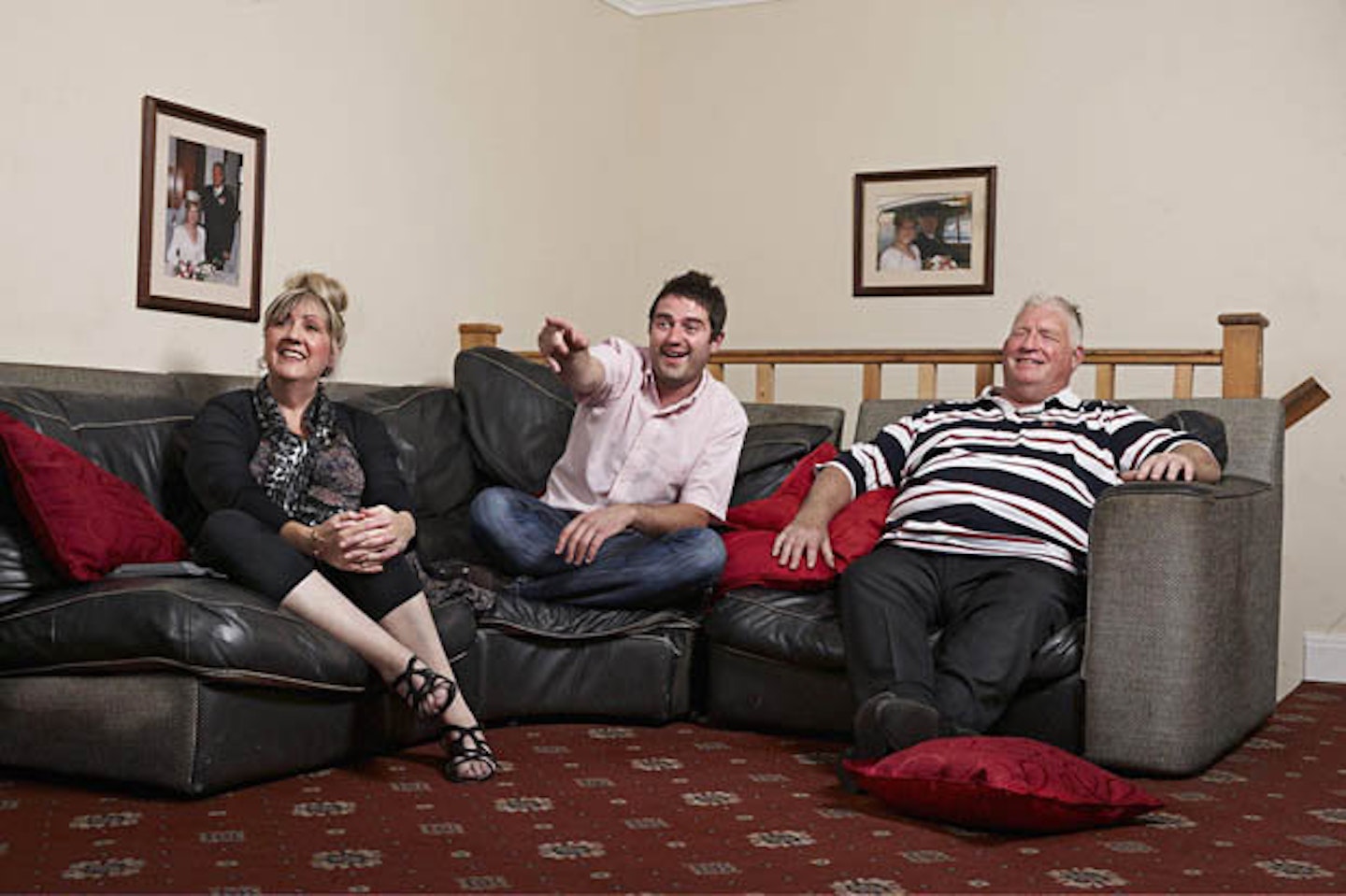 8 of 20
8) It takes just a few days to make each episode
Gogglebox creators start shooting on a Friday and film throughout the week, but they spend the first four days assessing and cutting material; in fact, about 99.9% of what is recorded is cut from the final product.After working out which material they're going to use, the show's creators begin piecing the episode together just three days before the show airs, working through Tuesday afternoon, all day Wednesday, and throughout Wednesday night.On Thursday afternoon, they finalise the episode and have Craig Cash do the voiceover - and boom, the episode is made.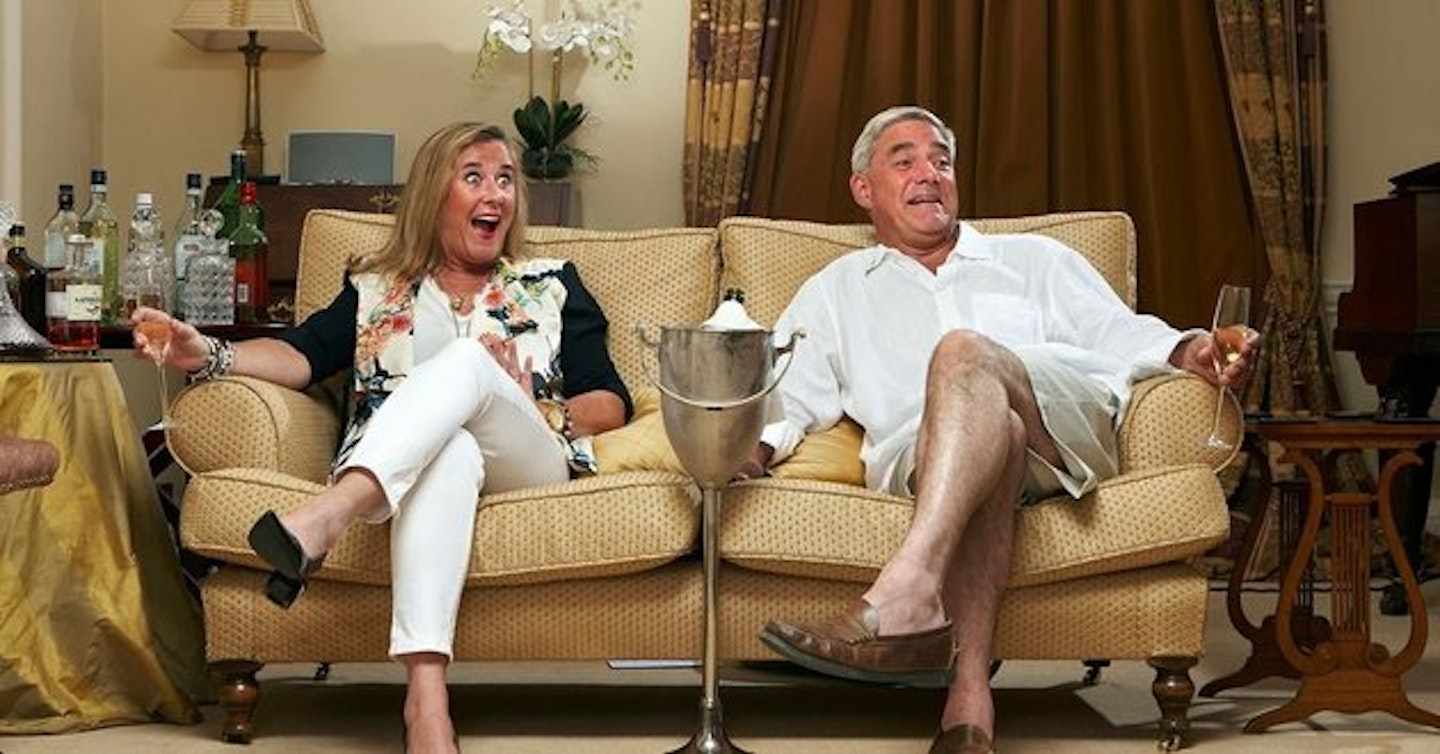 9 of 20
9) Filming is planned around the contributors
The majority of filming is planned around the people you see in the show, as a lot of them have full-time jobs and families to look after.They usually are expected to do at least eight hours of filming - split across two days.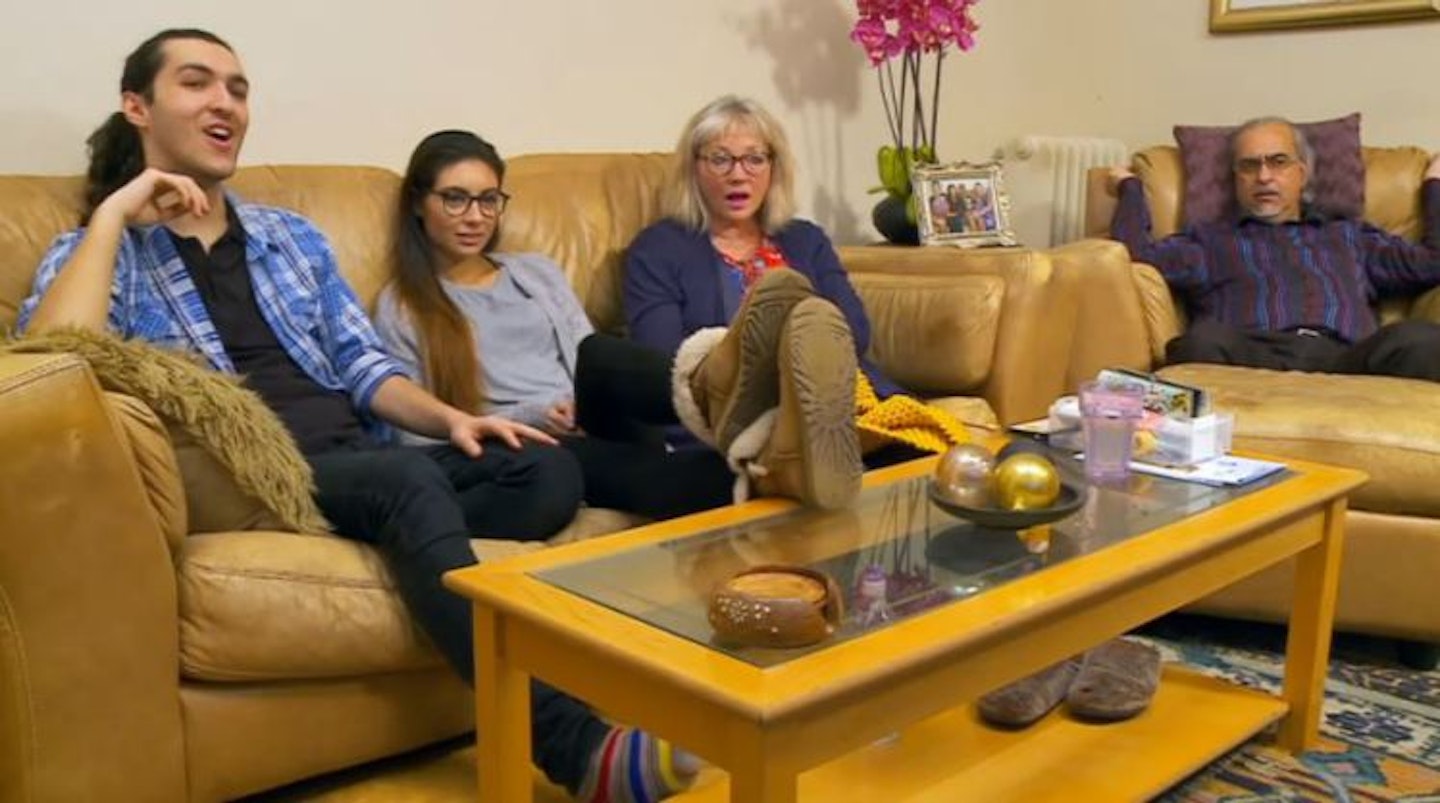 10 of 20
10) The sofas are filmed from another room
It keeps things feeling more authentic to have the cameramen in another room during filming. That's why Gogglebox is filmed using two remote cameras known as "hot heads", with the TV crew controlling them from somewhere else in the house (such as the spare room or kitchen).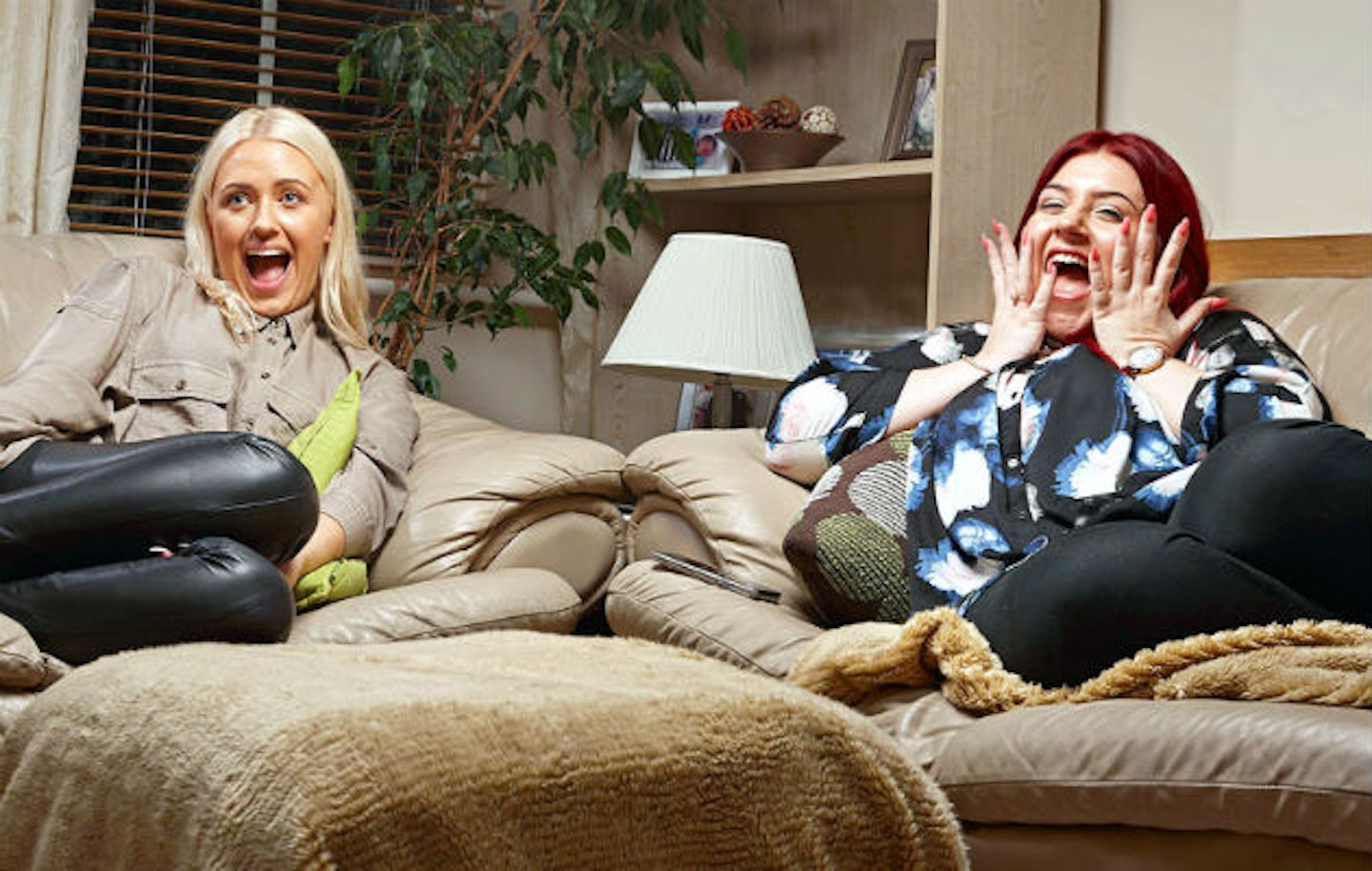 11 of 20
11) How much are Gogglebox stars paid?
Yes, Gogglebox stars ARE paid to appear on the show - nobody knows how much they get, as it's one of the show's best-kept secrets. Some sites have reported that cast members receive "a small contribution to their expenses" of about £15, while The Sun has said they're given a £1,500 monthly family allowance - which explains why they always have such good telly snacks!
12 of 20
12) There's a secret member of the Moffatt family (kind of)
That's right; the Moffatt family also have a younger daughter, Ava, who rarely appeared on the show because filming usually took place after her bedtime.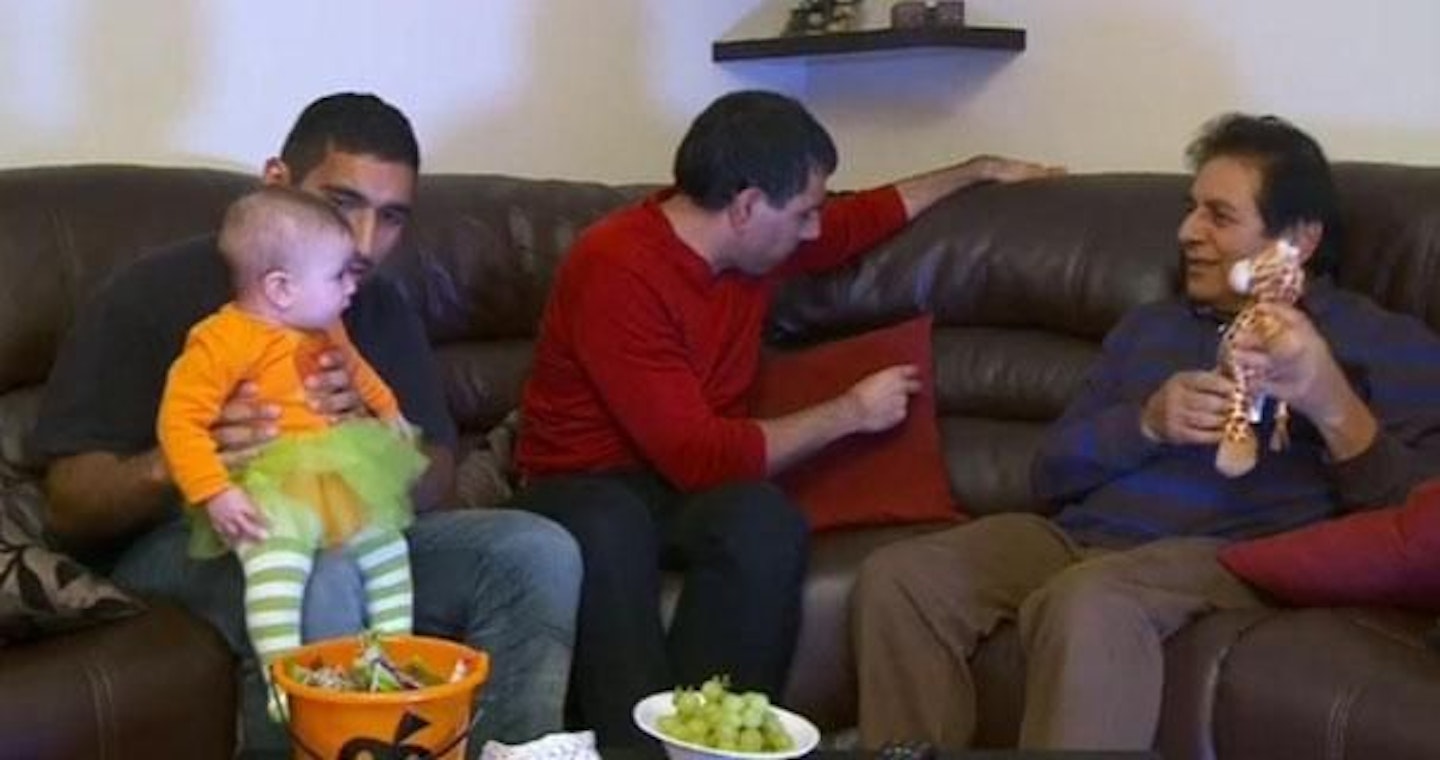 13 of 20
13) The Siddiqui family also have a few hidden members…
That's eight; Sid has a wife and two daughters, but they didn't want to appear on the show. Instead we just have him and his two sons - but, every so often, one of his grandchildren will pop up for a special appearance.
14 of 20
14) Steph and Dom's disabled son changed their lives
Speaking with Times Magazine, the pair explained that, when their eldest son, Max (now 18), was four months old, they noticed that he was making "little jerky movements".Steph recalled: "We took a video of him and showed it to the GP, who immediately referred us to the paediatric consultant at the local hospital who said, 'I think we have a problem and I need you to come in first thing Monday morning. Bring a bag.'"It soon transpired that Max has autism and epilepsy, changing the family's lives forever.The teenager now spends term time in a special residential school, but, in the holidays, he spends his time with his doting mum and dad, as well as his younger sister, Honor.Steph said: "We drink socially to enjoy ourselves, but when the kids are at home, it is family time."They are the most important people to us in the world."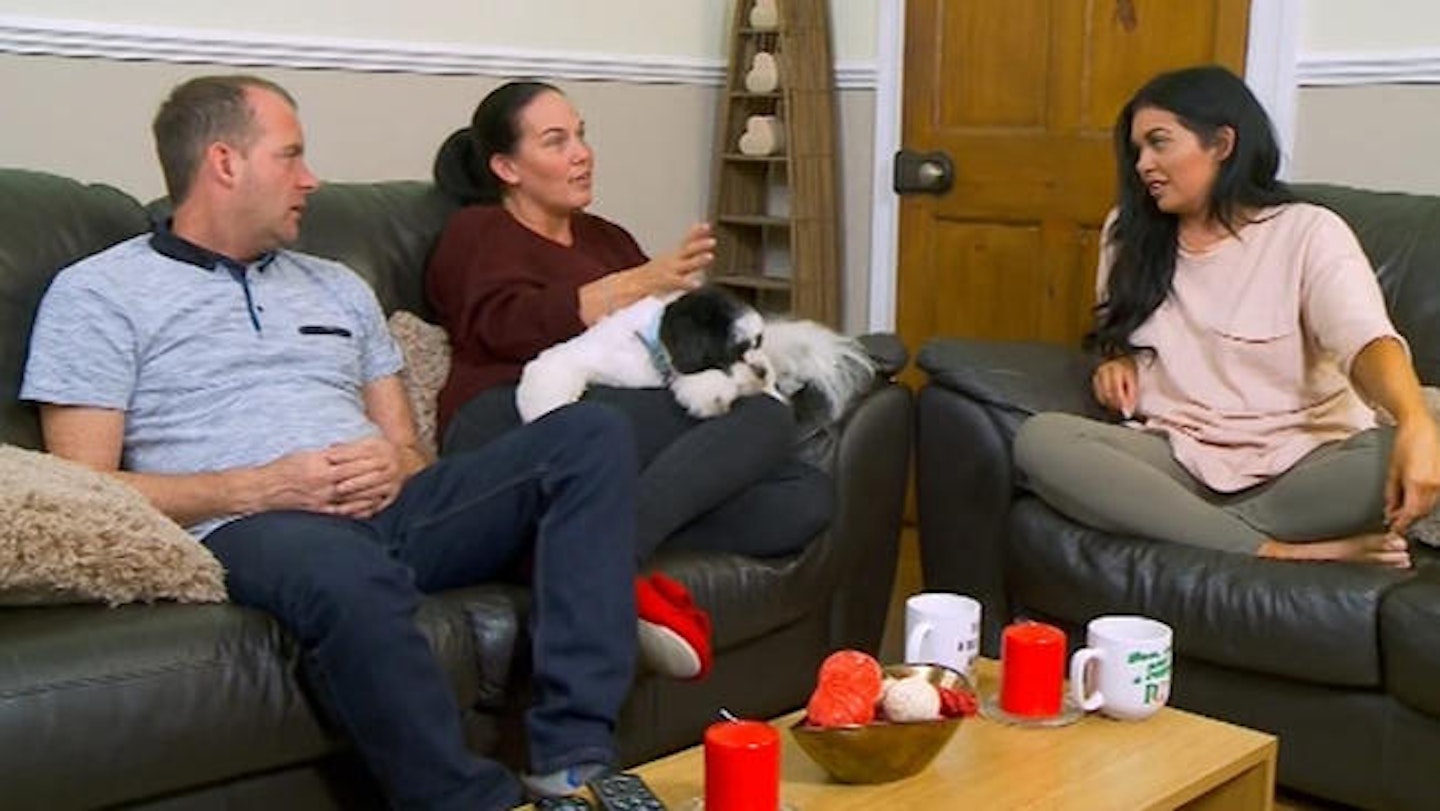 15 of 20
15) Scarlett Moffatt had a job alongside her role on Gogglebox
The no-nonsense Durham lass was a disability advisor for students - and, as if that weren't impressive enough, she's also a trained ballroom dancer. Since leaving Gogglebox, Scarlett has gone on to star in I'm A Celebrity and has presented on Streetmate, Ant & Dec's Saturday Night Takeaway and Radio 1.So take that Twitter trolls!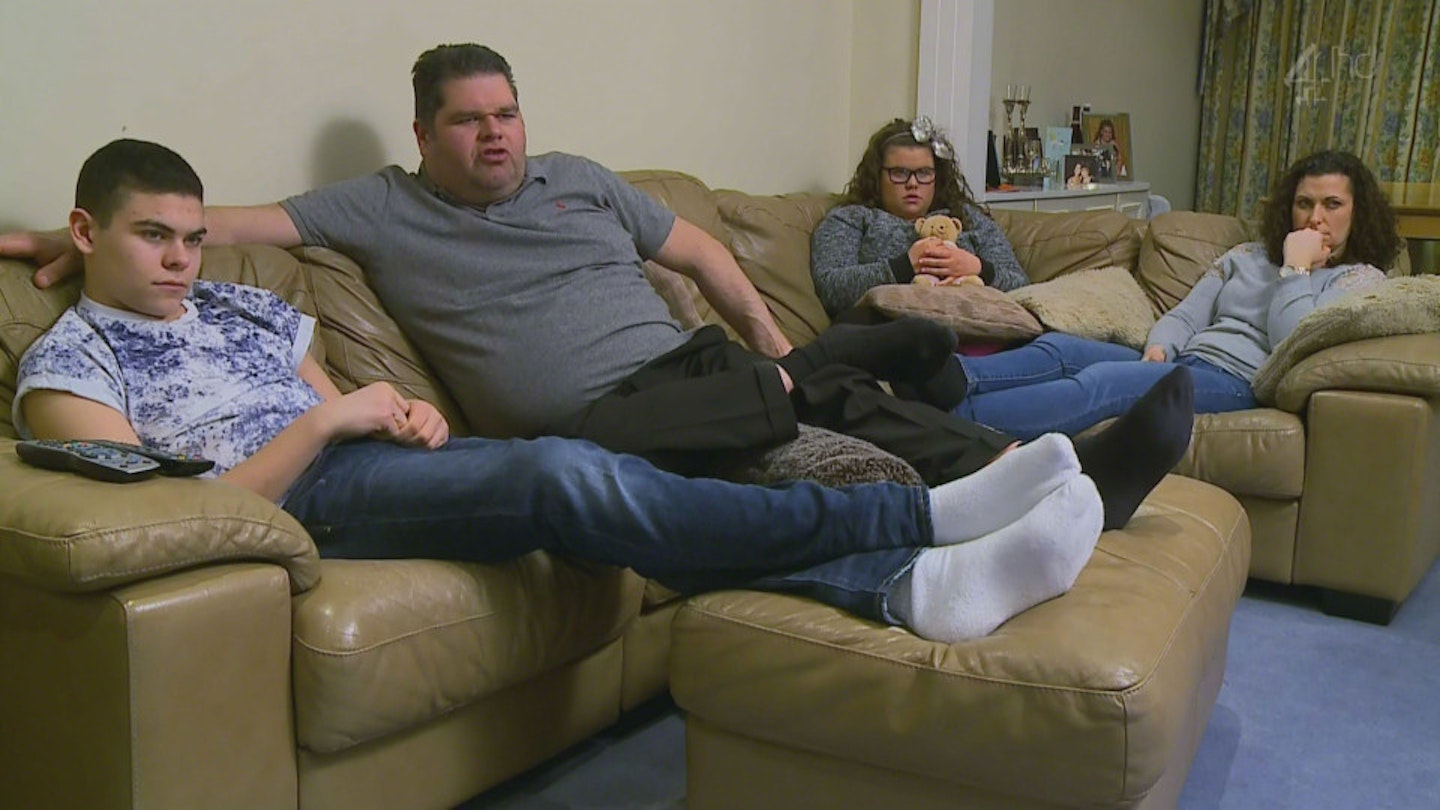 16 of 20
16) The Tapper family were originally considered for another TV show
Channel 4 had initially considered Nikki for another programme, Jewish Mum Of The Year."I'd just recovered from breast cancer and my mum nominated me," Nikki explained to The Sunday Post."But I ended up not going on it – actually Jonathan didn't want me to do it."The researcher, who came round and met the kids, must have kept my number and phoned out of the blue saying she was helping out with this small four-week programme."Yup, Gogglebox.However they almost didn't appear, as she explained: "I didn't understand how it would be done and I didn't think Jonathan would have any interest in being on TV."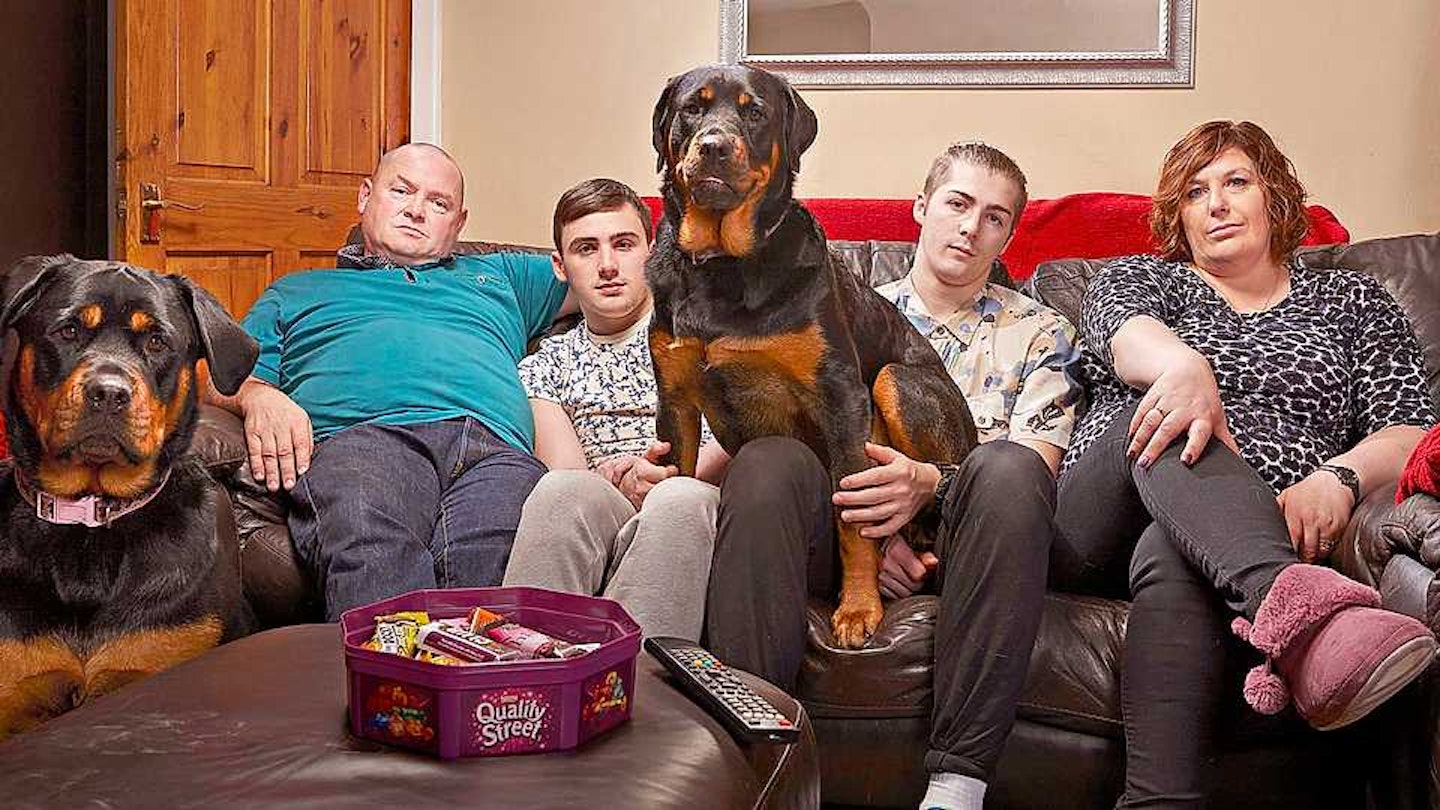 17 of 20
17) The Malones originally turned Gogglebox producers down
The family were approached at a dance school called Studio 25 to appear on the Channel 4 programme, where Tom Jr teaches and Julie helps out on reception."Tom Senior said no," the mum explained to Manchester Evening News. "We explained about the rottweilers and the staffie but they still wanted us."They came over and had a chat, and took a video of us chatting. Three weeks later someone rang and said we like you, and Tom changed his mind."We're so glad they changed their minds, because it's not just the human members of the Malone family we love; the family had FIVE dogs who often appear on the show, named Dave, Lucy, Frankie, Izzie and Joe. In May 2018, the Malone family posted a heartbreaking tribute after their beloved dog Frank passed away.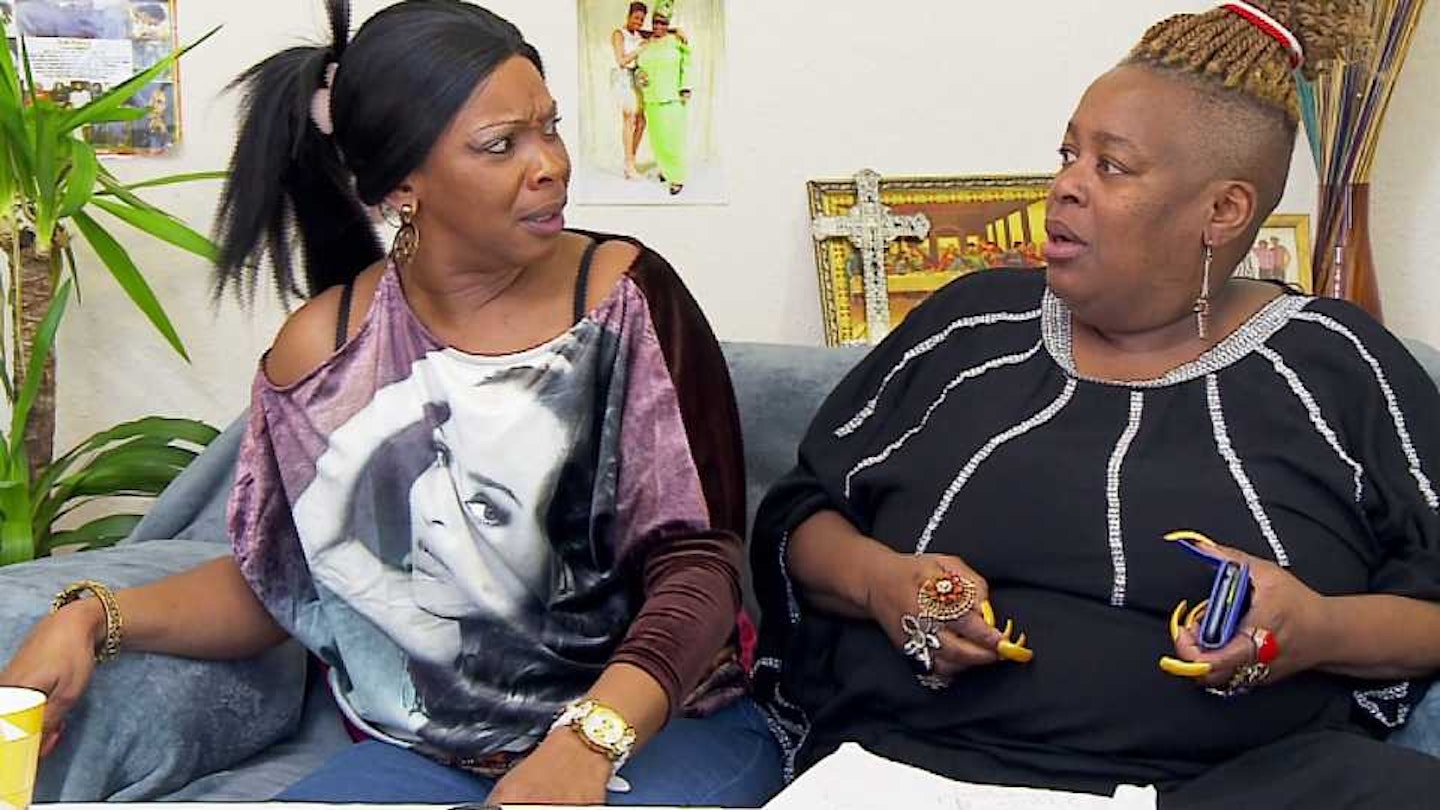 18 of 20
18) The show isn't scripted
A whistleblower came out in 2014 to claim that the show was a "fix", with producers passing jokes to the sofa stars and reshooting scenes to make them funnier.They told The Star: "Sometimes we are told: 'Louis Walsh is going to say something shocking on X Factor so we want you to react to that.'"If you can't think of anything, the producers come up with a joke. If you fluff it they film it again."However the banter is REAL, a Channel 4 spokesman later revealed, saying: "The Gogglebox cast are filmed for two to three nights per week. We film them watching live television and some that has been recorded."The production team do not influence the comments. The reactions are genuine."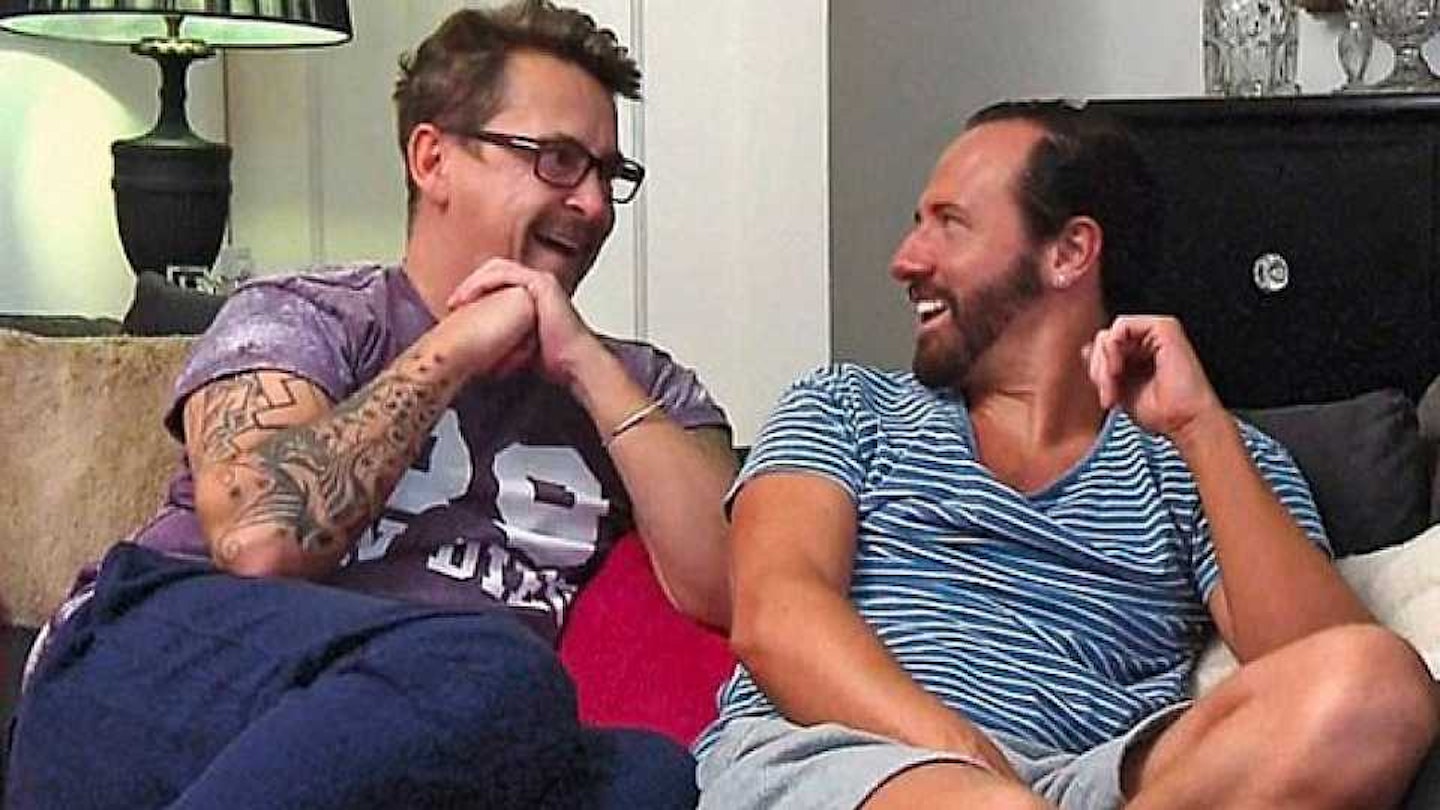 19 of 20
19) There's an American version of Gogglebox
Yes, the USA does have its own version of Gogglebox - and they're not the only other country to get in on the action. In fact, there have been a whopping FIFTEEN international versions of Gogglebox - think the USA, Australia, Canada, China, Ukraine, Ireland, Italy, Poland, Slovenia, Israel, Germany, Finland, Norway, Belgium, and France.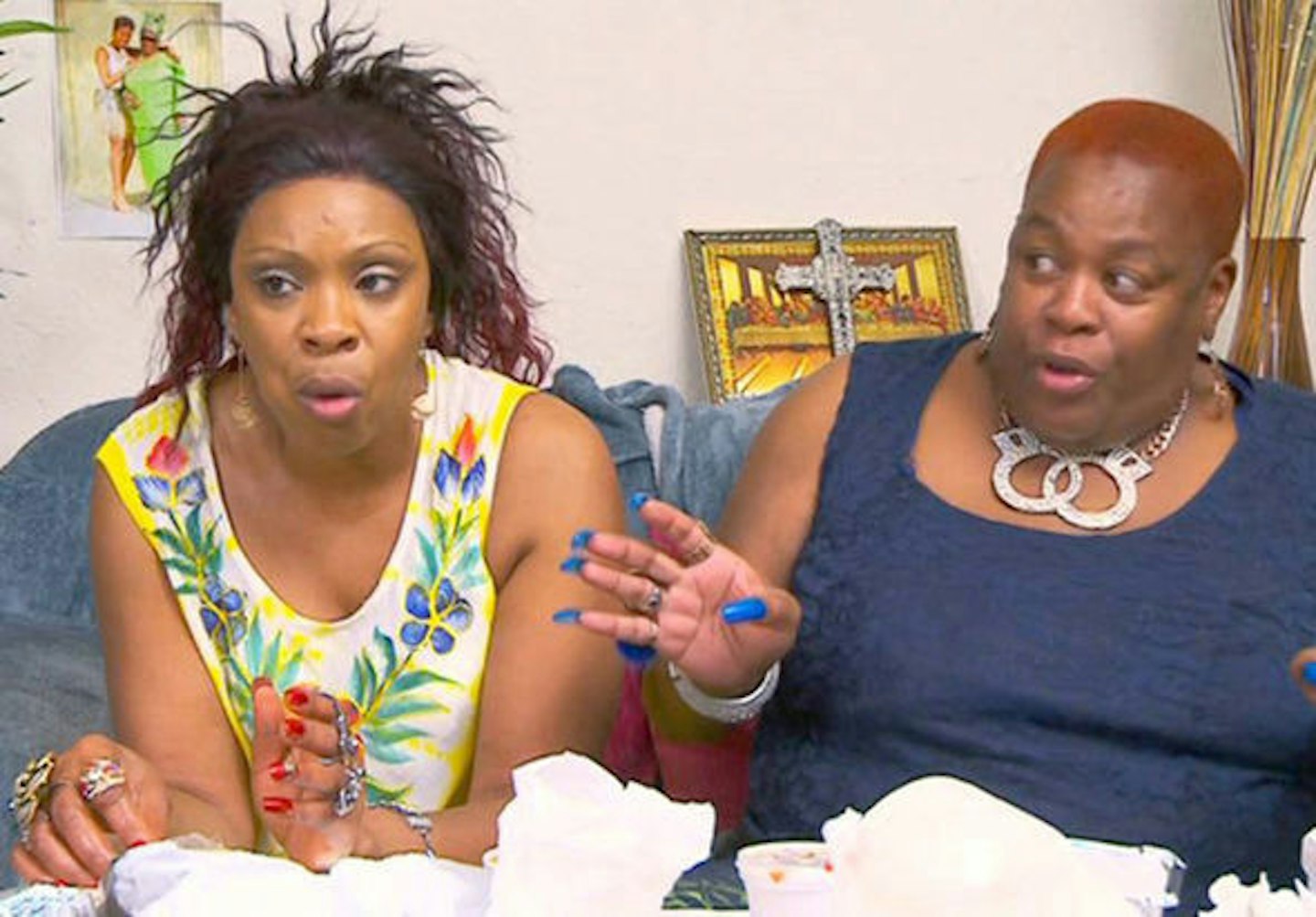 20 of 20
20) You can't apply to be on Gogglebox
That's right; there are no application forms or auditions - it's all been organised so that the show only has ordinary, no-nonsense people on their screens.But, you know, there's no harm in trying.
The picture was shared with the iconic caption, "Mother of God, is Jenny the new Hastings at AC12? Any excuse to sit next to Steve Arnott."
That would be quite the twist for Line of Duty fans.
Jenny and Lee's followers were loving the unexpected crossover including one fan who wrote, "I'd pay good money to see this." Another added, "Omg that's brilliant 😂😂😂🙌🙌 I hope they see this x."
WATCH! Shadow & Bone cast see how well they know each other
LOOK! More News!
BBC accidentally reveals huge star joining Line of Duty in 'embarrassing' gaffe
And this isn't the first time that Jenny's Line of Duty notebook has made the news.
Gregory Piper, who plays Ryan Pilkington, the corrupt cop who recently replaced PC Farida Jatri (Anneika Rose) as part of the investigation into the death of journalist Gail Vella, reacted to Jenny writing his character's name in her notebook.
Gregory tweeted, "Watching @C4Gogglebox and 'Pilkington' making it into Jenny's notebook has made my day!"
Pilkington has returned to Line of Duty in series six after originally appearing in the first ever series back in 2012.
He has risen through the crime ranks after being heavily involved in the kidnapping of DS Steve Arnott in series one.