Holly Hagan has hit out at the producers she worked with on Geordie Shore as she spilled behind-the-scenes secrets about being forced to watch ex-boyfriend Kyle Christie bring girls back to the house for a threesome.
The reality star was taking part in an Instagram Q&A when she addressed the turbulent 11th series of the MTV show, in which Kyle was made to leave the house by the rest of the cast following his bitter break-up with Holly.
When one of Holly's followers asked her, "How did you forgive your friends when they said either you or Kyle had to leave GShore?", she revealed that the decision wasn't actually made by the cast, but instead orchestrated by the producers.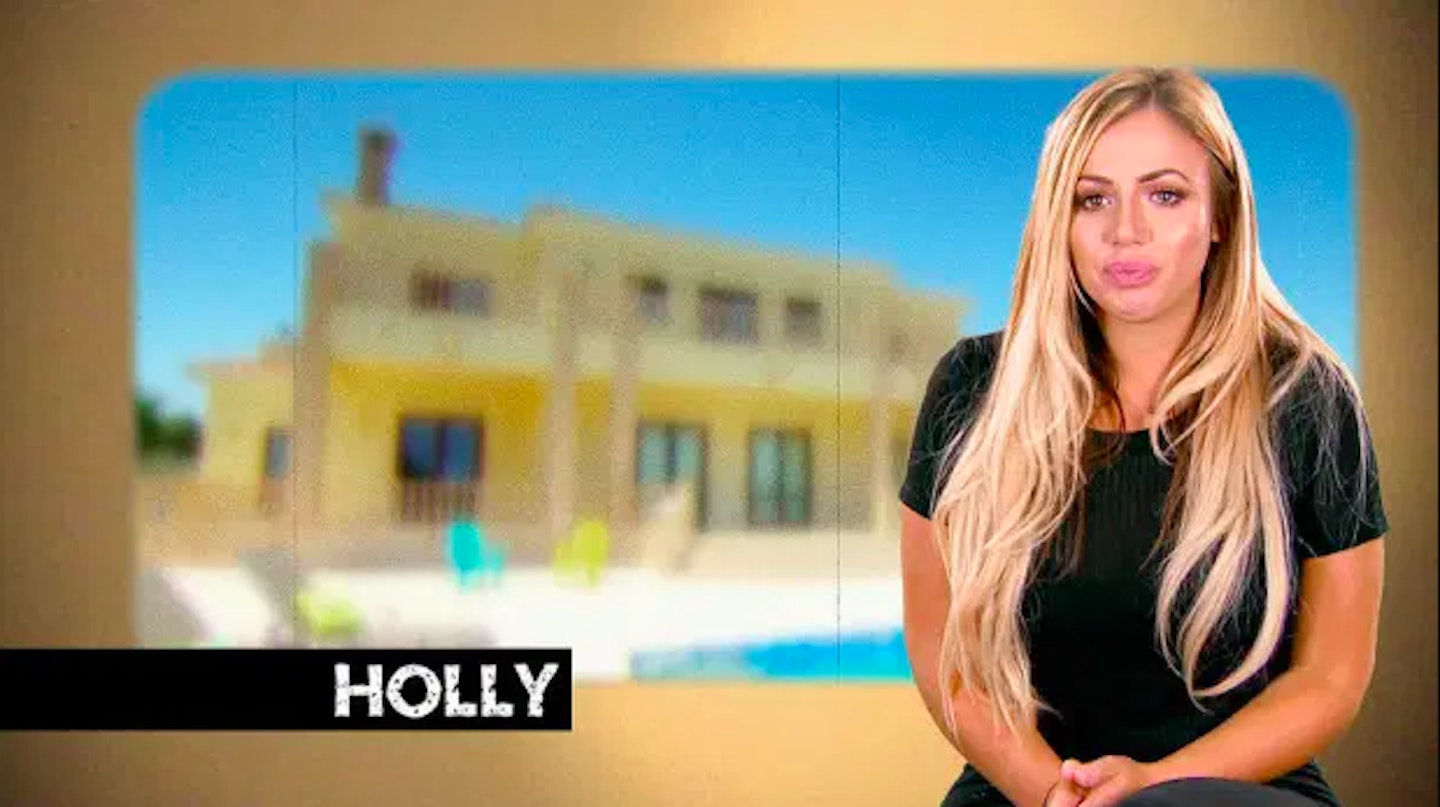 "It wasn't them who made that decision it was the producers who told them to pick," she began, before explaining "the real story".
Holly revealed, "Knowing they'd pick me to stay, they just needed a reason to get him out as at that point our drama was ruining the whole show. I'd actually asked the producers if I could leave multiple times prior to this as I was obviously heartbroken but I wasn't allowed.
"We had some absolutely awful exec and series producers who I would never work with again."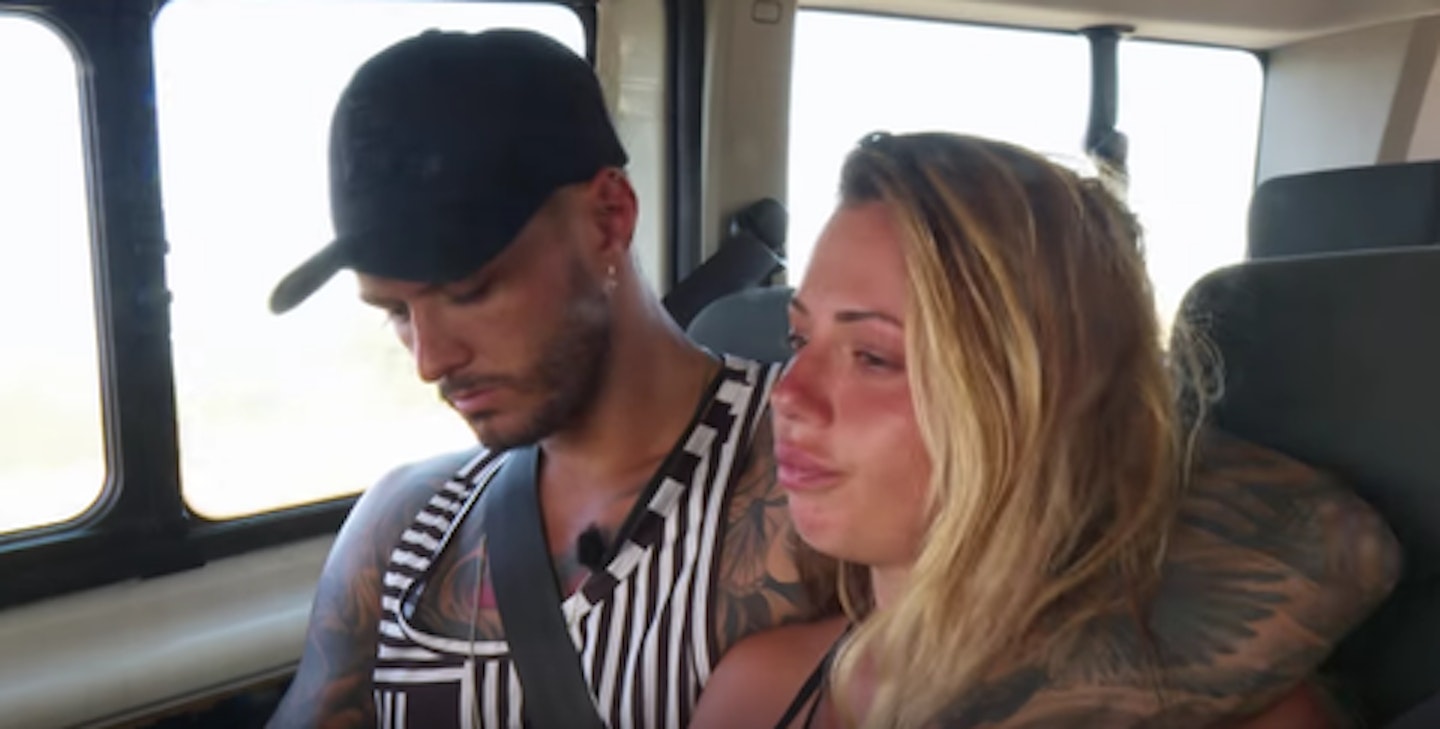 Following her social media revelations, Holly – who is now engaged to footballer fiancé Jacob Blyth – told fans that concerned producers had called to check in with her after another fan asked if she would face any consequences for exposing the situation.
She said, "The OGs producers just called me with concern about my posts about Geordie yesterday. They wanted to let me know there's someone there I can speak to if I need it which is nice.
"However, I do sometimes panic about sharing my stories but this is my truth. I make it clear times have changed and the treatment is now different but what happened to me happened.
"I won't hide that. And by me sharing my stories hopefully makes them actively want to do and be better. We all make mistakes and times change."
CHECK OUT axed Geordie Shore cast - where are they now?
AXED Geordie Shore then and now SLIDER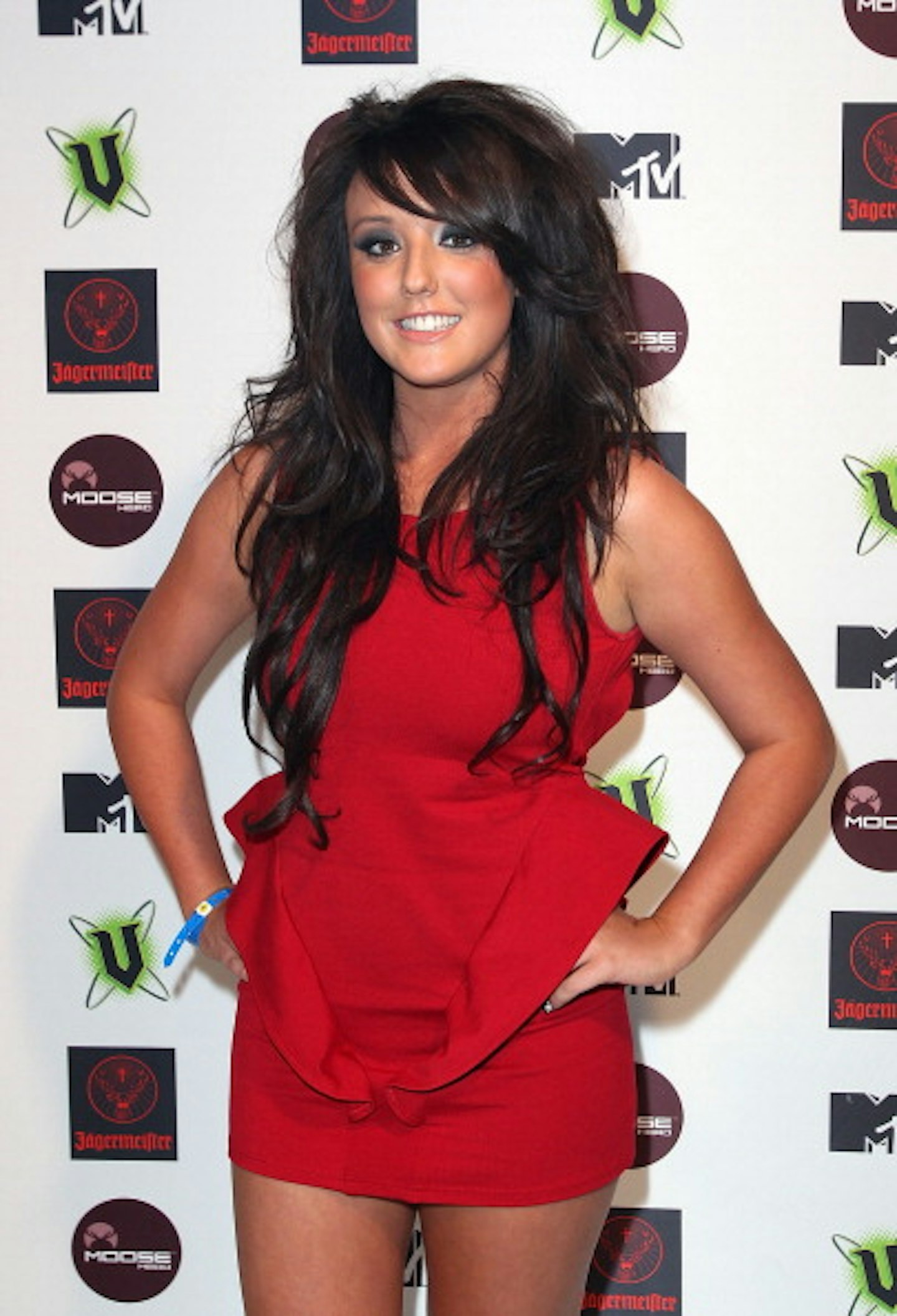 1 of 64
CREDIT: Shutterstock
Charlotte Crosby in 2011
Charlotte Crosby takes to the red carpet before appearing in the first ever series of MTV's Geordie Shore.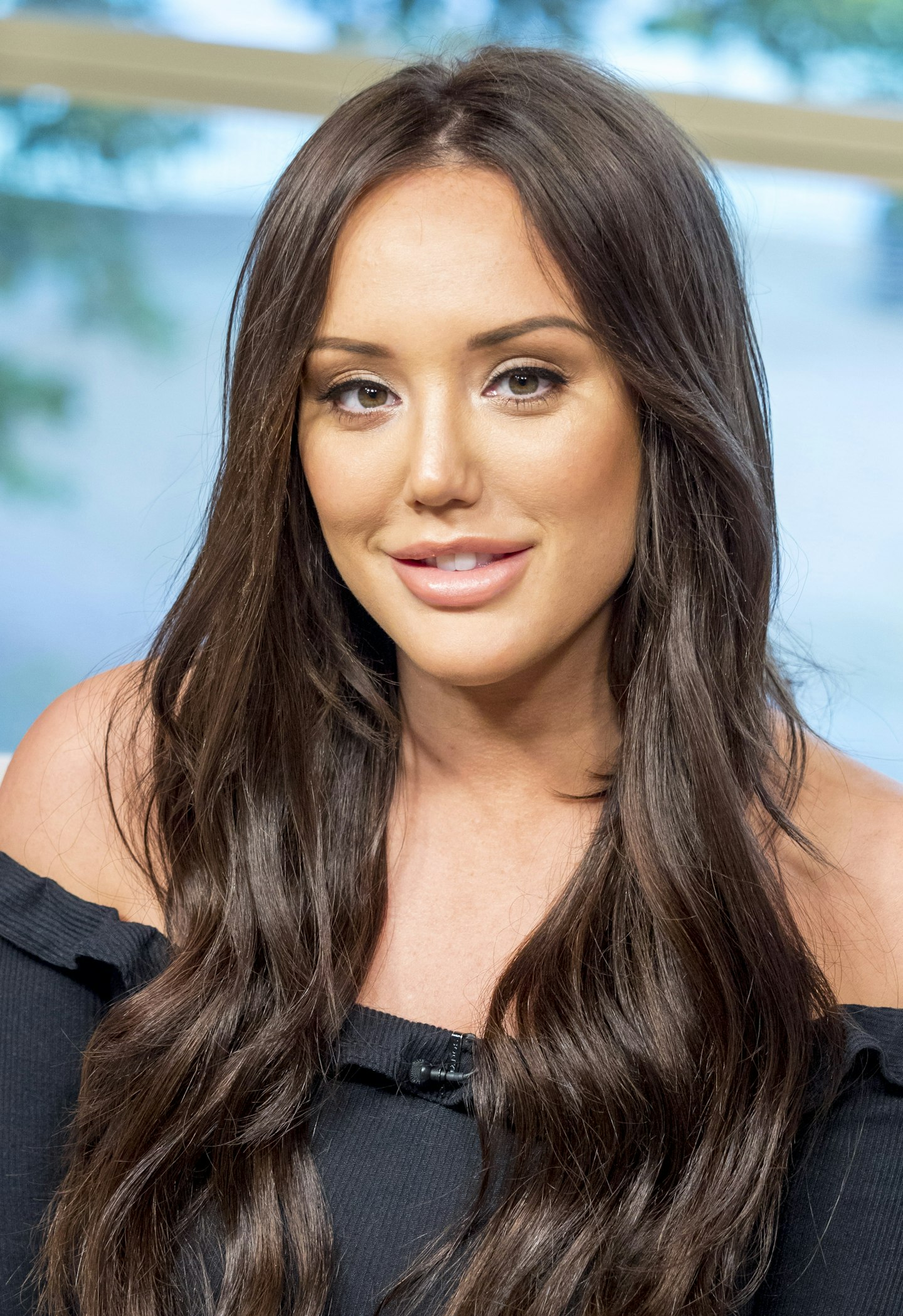 2 of 64
CREDIT: Shutterstock
Charlotte Crosby now
Charlotte's had a massive transformation over the years, and has been smashing it in her career since her Geordie days. She hosts Just Tattoo Of Us' has released books and fitness DVDs, and a show all about her.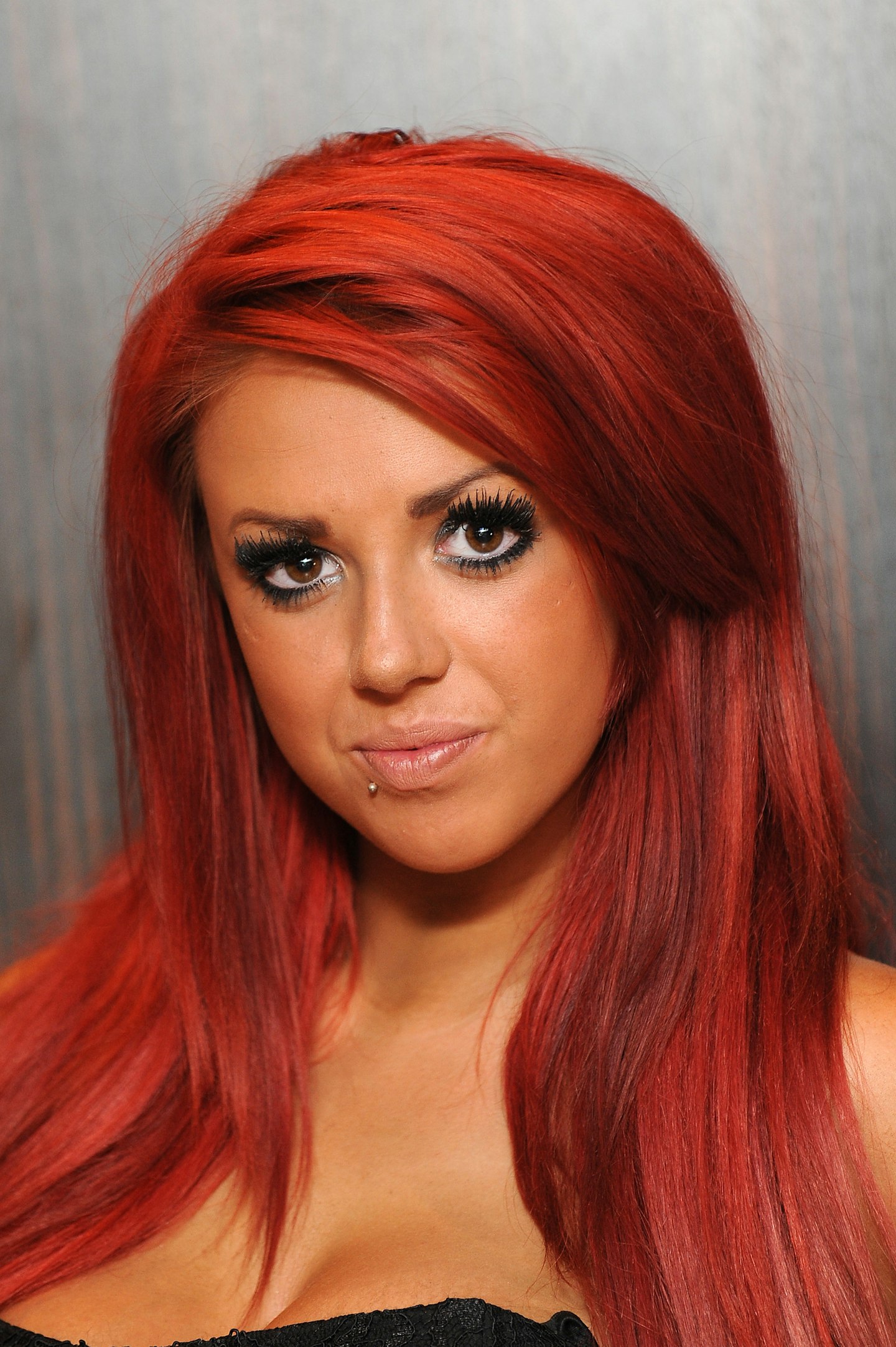 3 of 64
CREDIT: Tony Kyriacou/REX/Shutterstock
Holly Hagan in 2011
Before her Geordie Shore debut, Holly Hagan looked like this.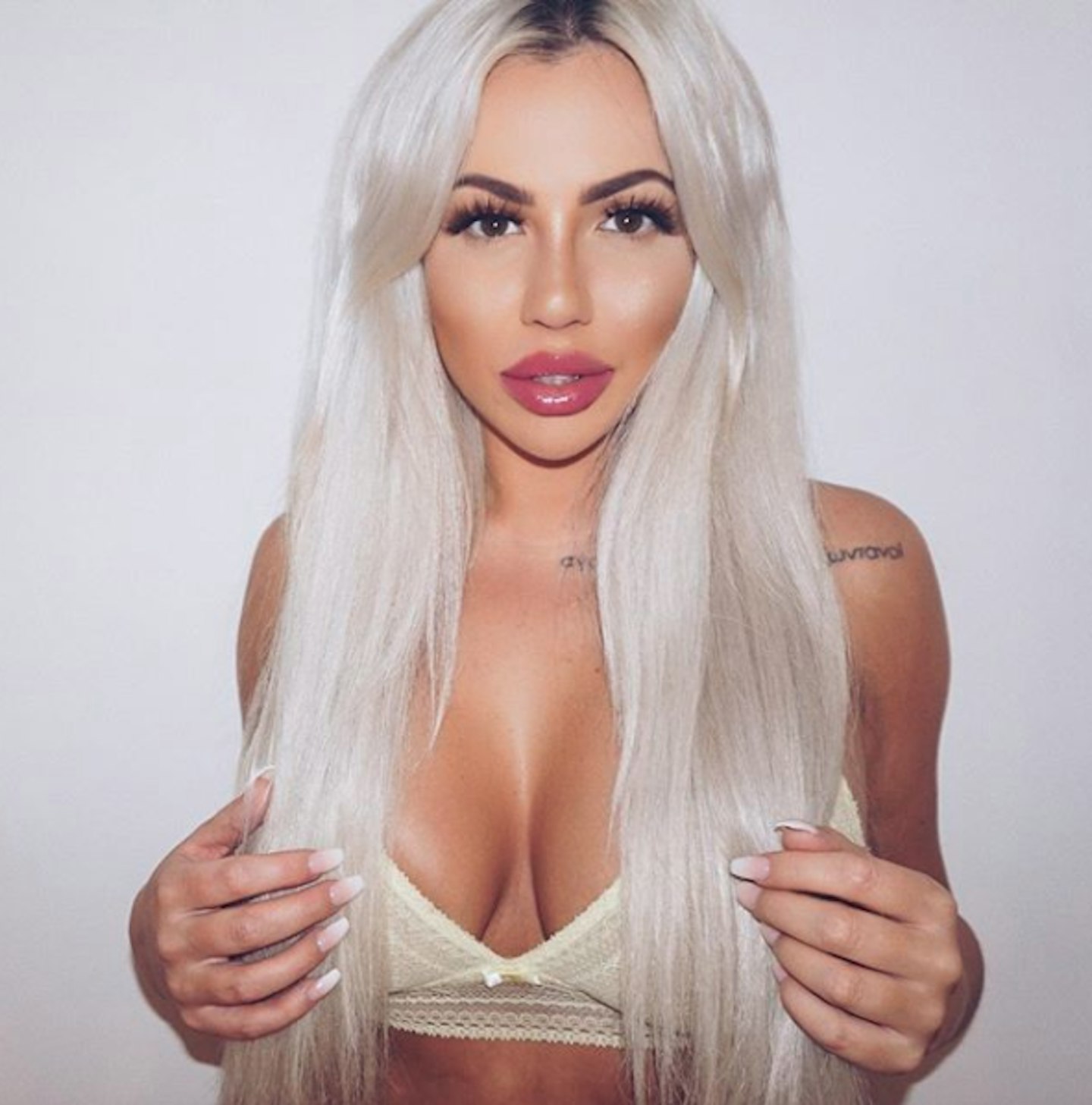 4 of 64
CREDIT: Instagram
Holly Hagan now
Now, it would seem that Holly's taken some inspo from Kim K, as her look has drastically changed.
5 of 64
CREDIT: Shutterstock
Greg Lake in 2011
Greg appeared in Geordie Shore from the very beginning, but didn't make it past series one.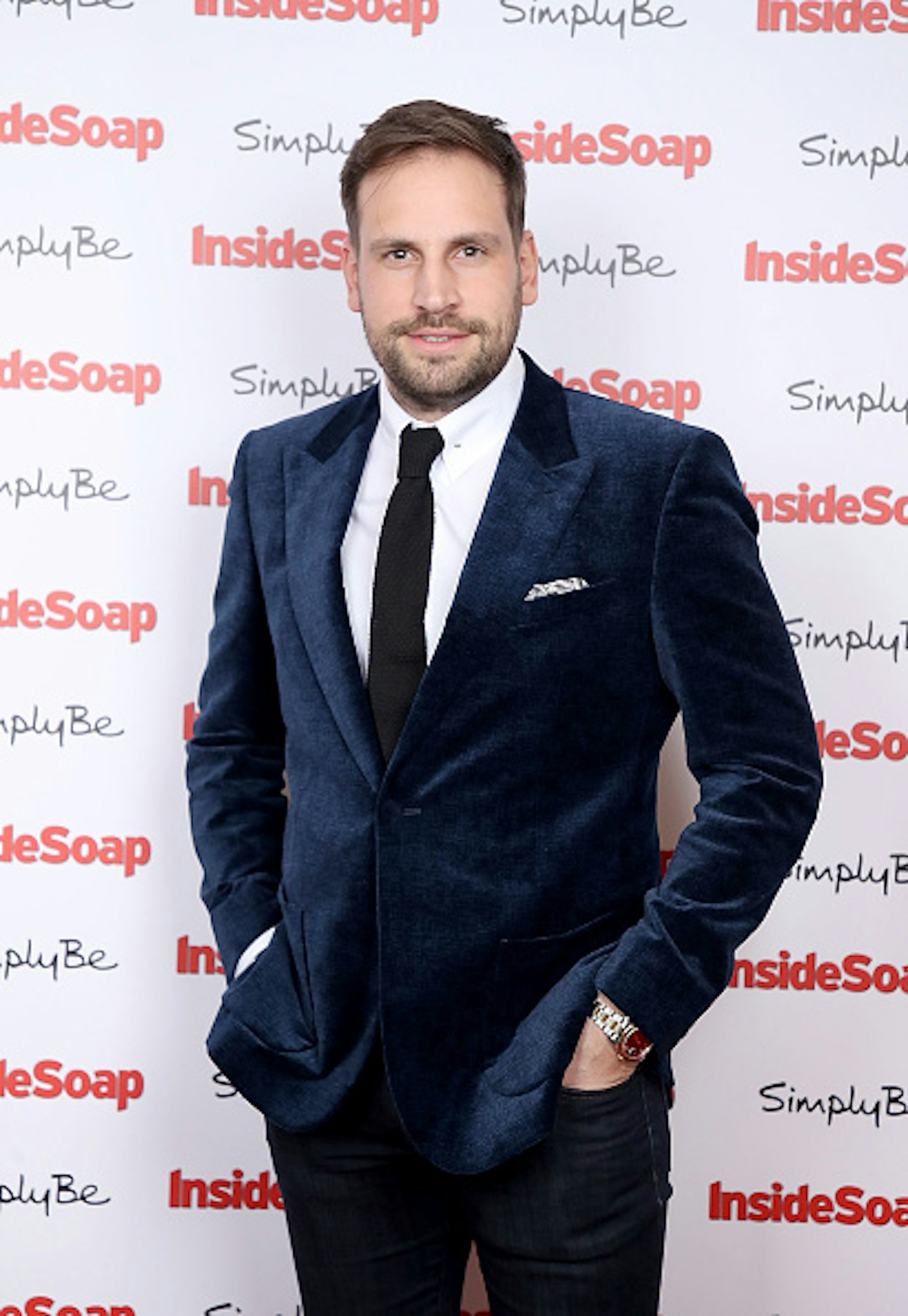 6 of 64
CREDIT: Shutterstock
Greg Lake now
Greg was married to Hollyoaks star Jennifer Metcalfe, with whom he has a baby.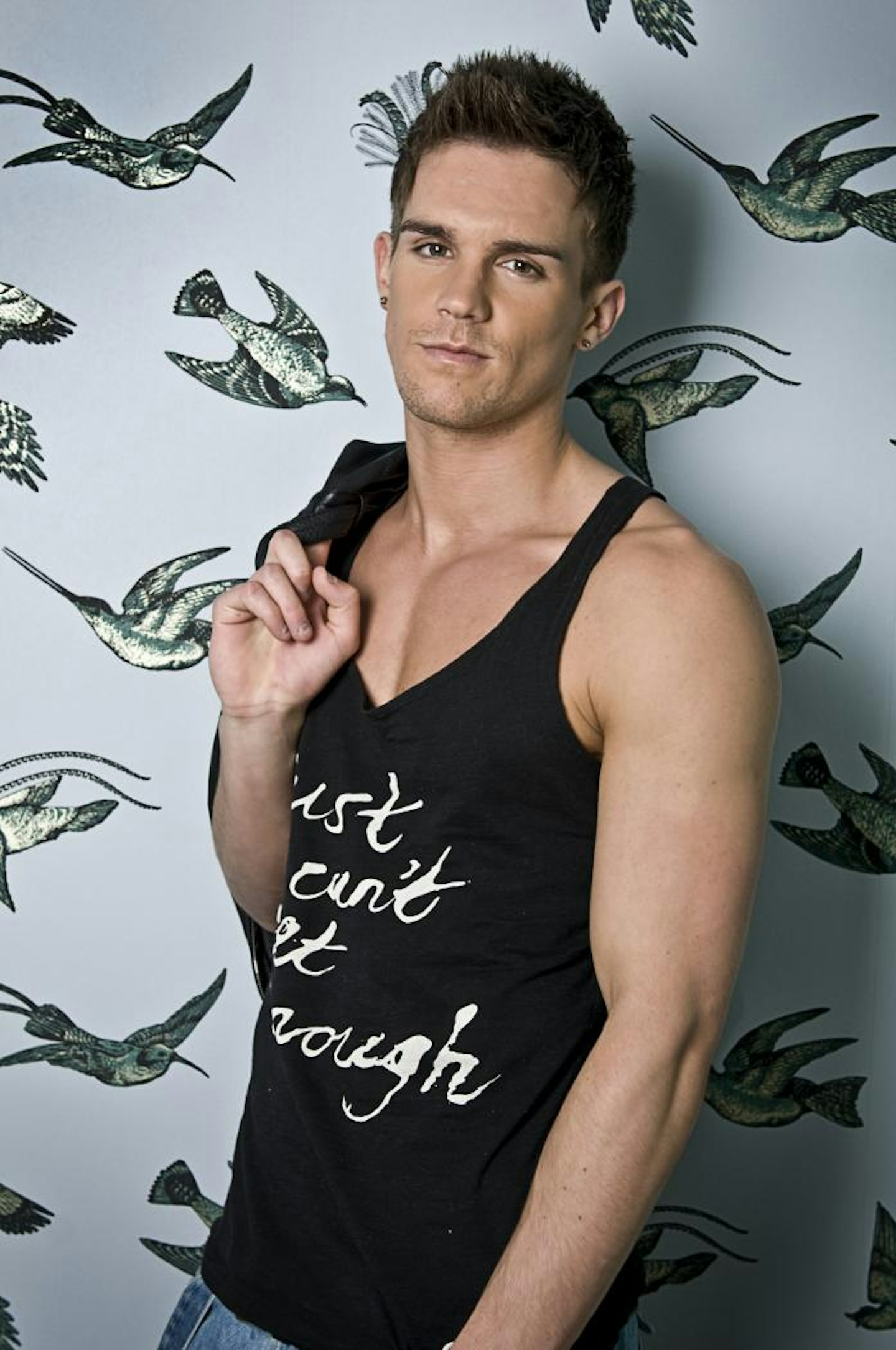 7 of 64
CREDIT: MTV
Gaz Beadle in 2011
Here's Gaz before embarking on his long-running career on Geordie Shore.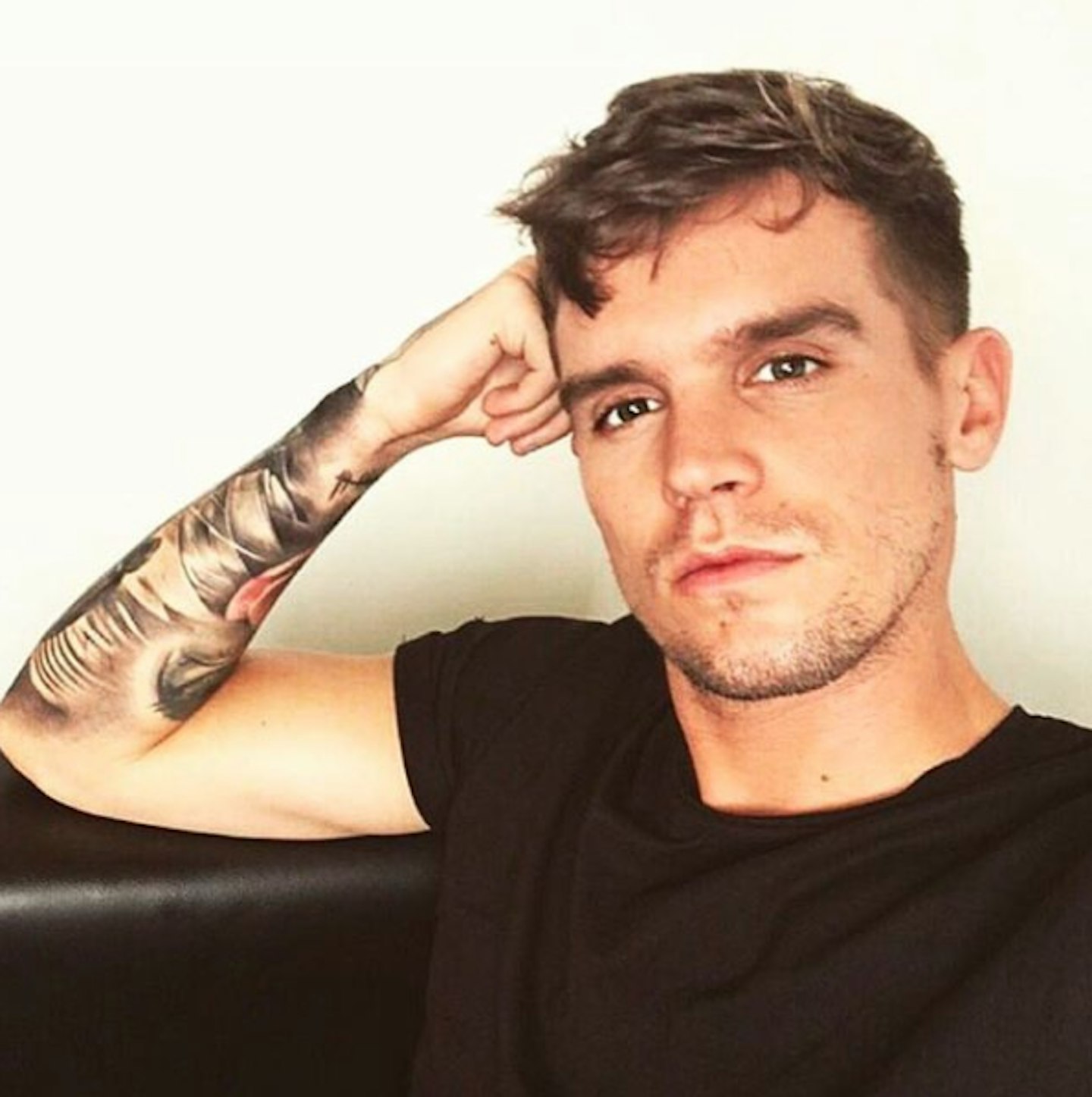 8 of 64
CREDIT: Instagram
Gary Beadle now - aged 29
In terms of poses not much has changed. But, believe it or not, this Geordie hunk has left the dating scene behind, because he's loved up with wife Emma McVey.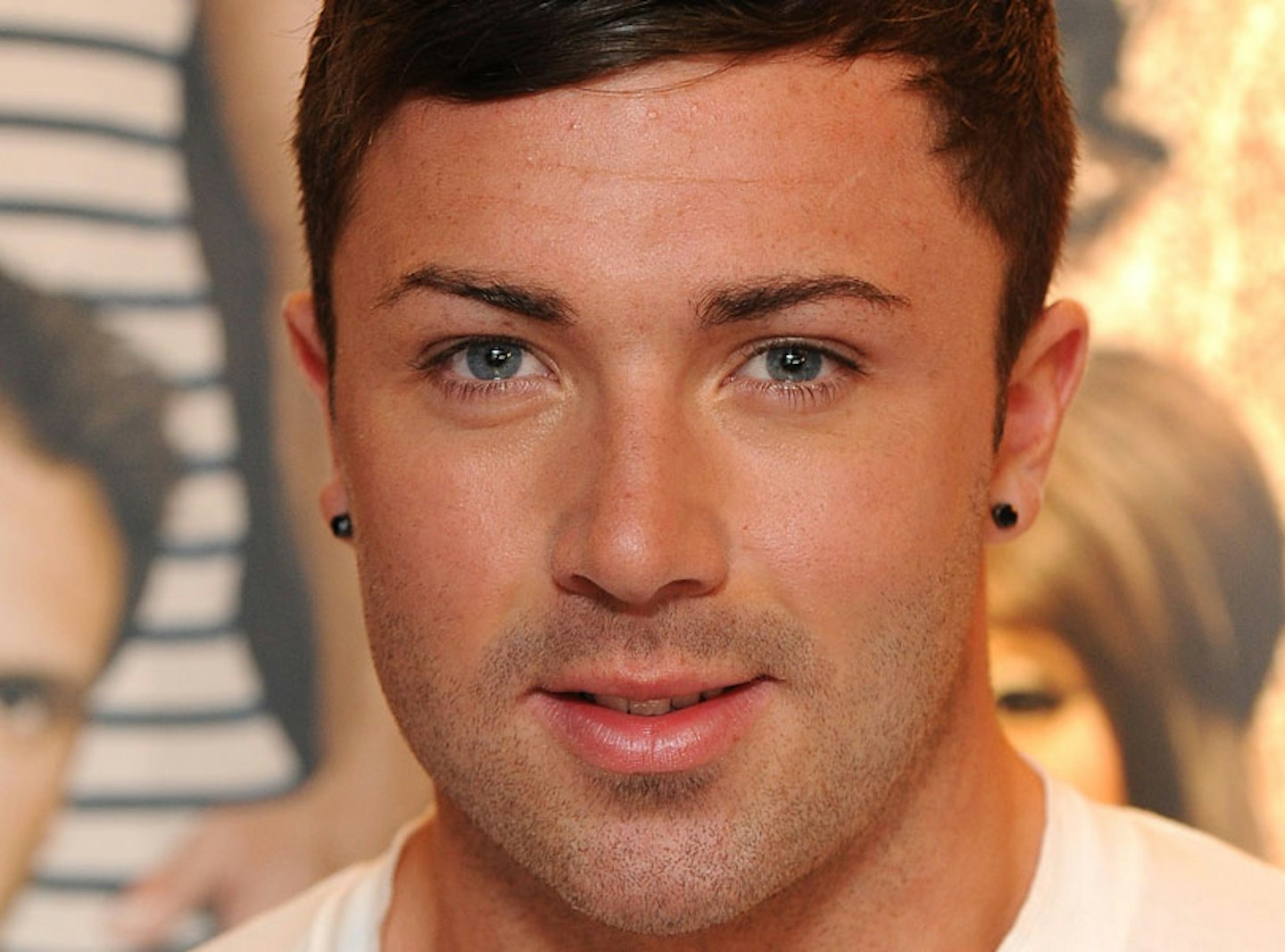 9 of 64
CREDIT: Shutterstock
James Tindale in 2011
James's debut on Geordie Shore saw him spend 90% of his time at the gym and the remaining 10% flexing his muscles in the mirror.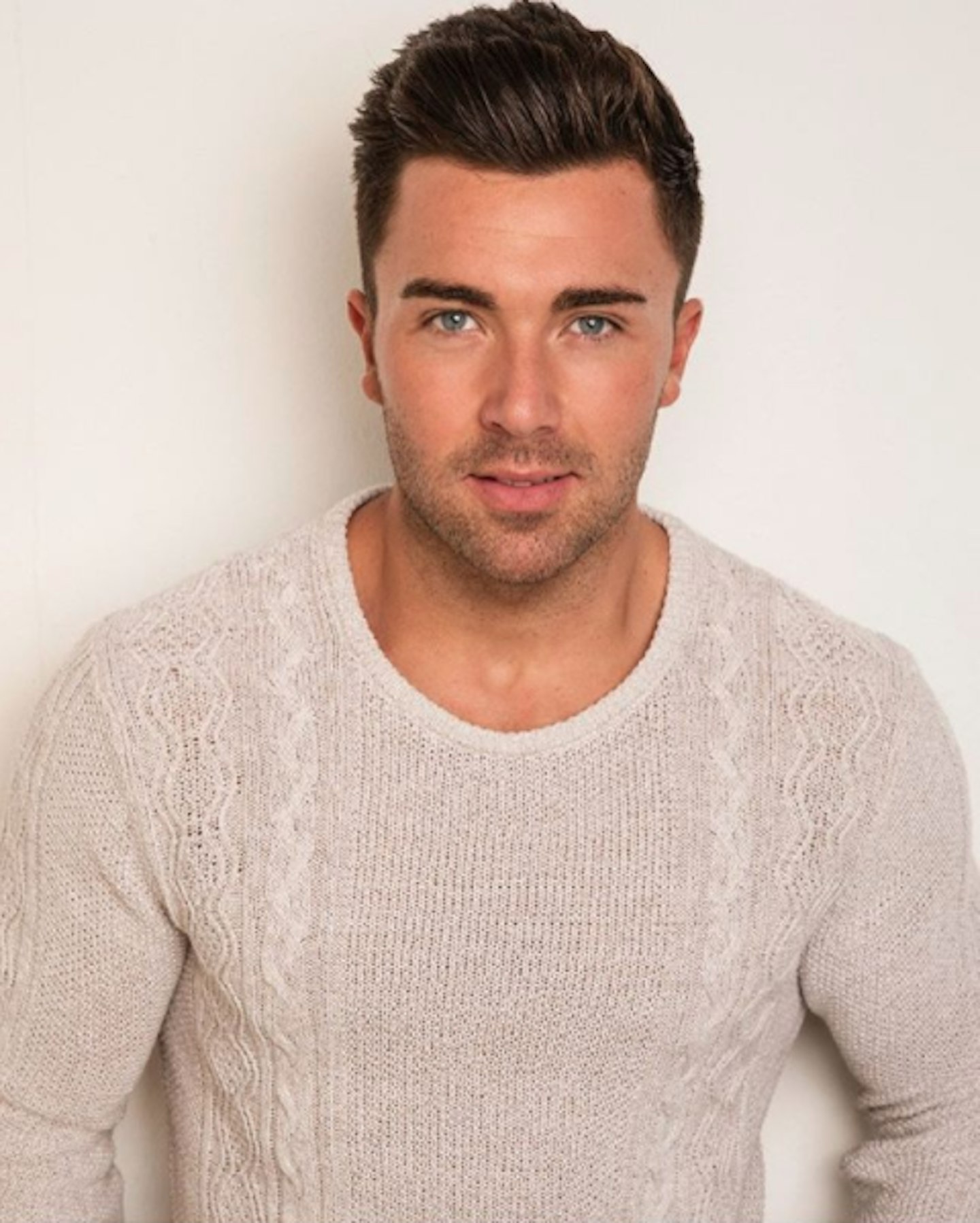 10 of 64
CREDIT: Instagram
James Tindale now
Looks like he stuck at it!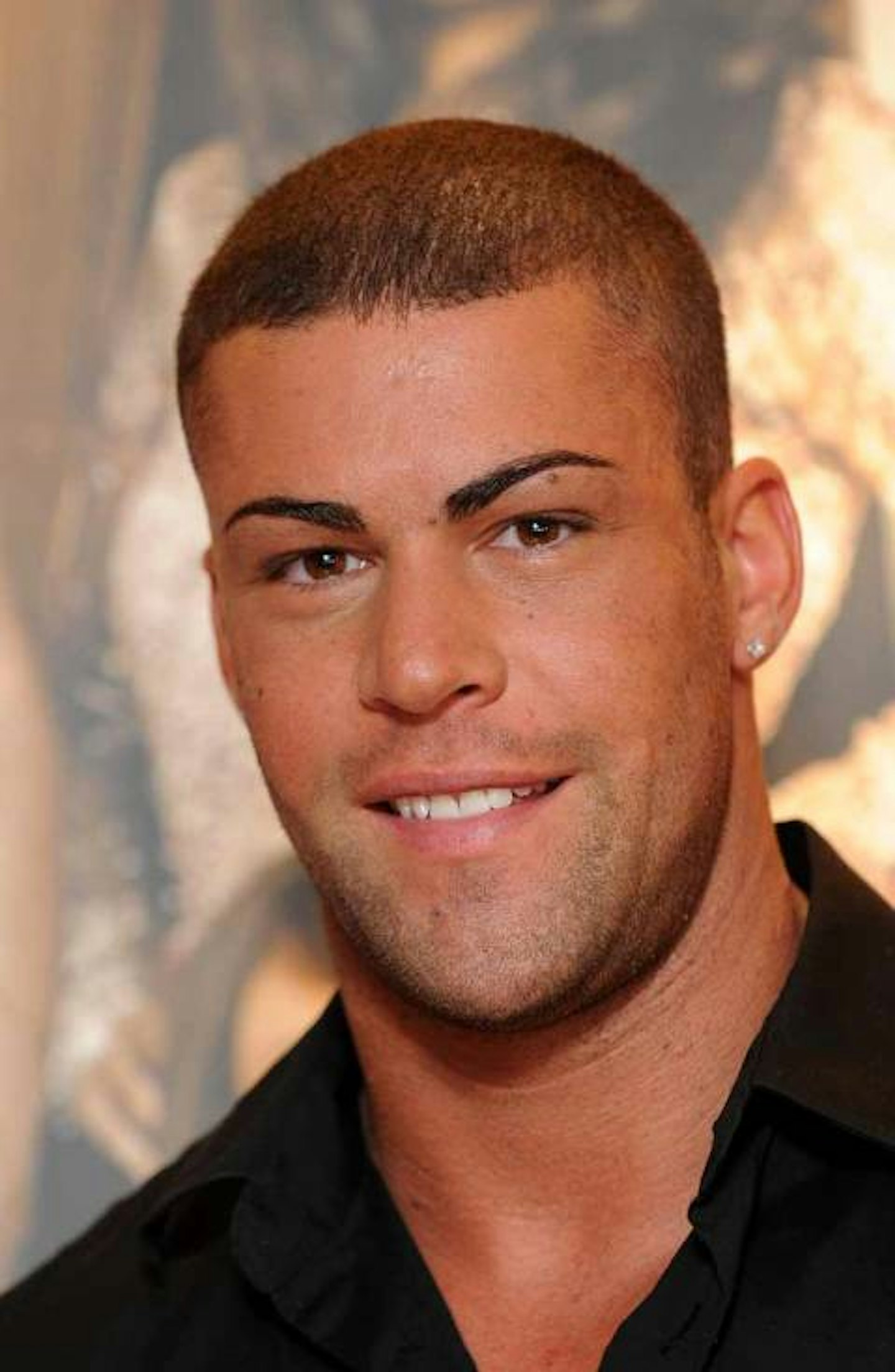 11 of 64
CREDIT: Shutterstock
Jay Gardner in 2011
'The dad of the Geordie group' Jay was the oldest member of the show. Who could forget those iconic 'brows...
12 of 64
CREDIT: Shutterstock
Jay Gardner now
And, years later, his brows are still on fleek.
13 of 64
CREDIT: Shutterstock
Vicky Pattison in 2011
Fiesty Vicky has had quite the transformation over the years...
14 of 64
CREDIT: Instagram
Vicky Pattison now
But she's since dropped her wild days and is now engaged to Ercan Ramadan.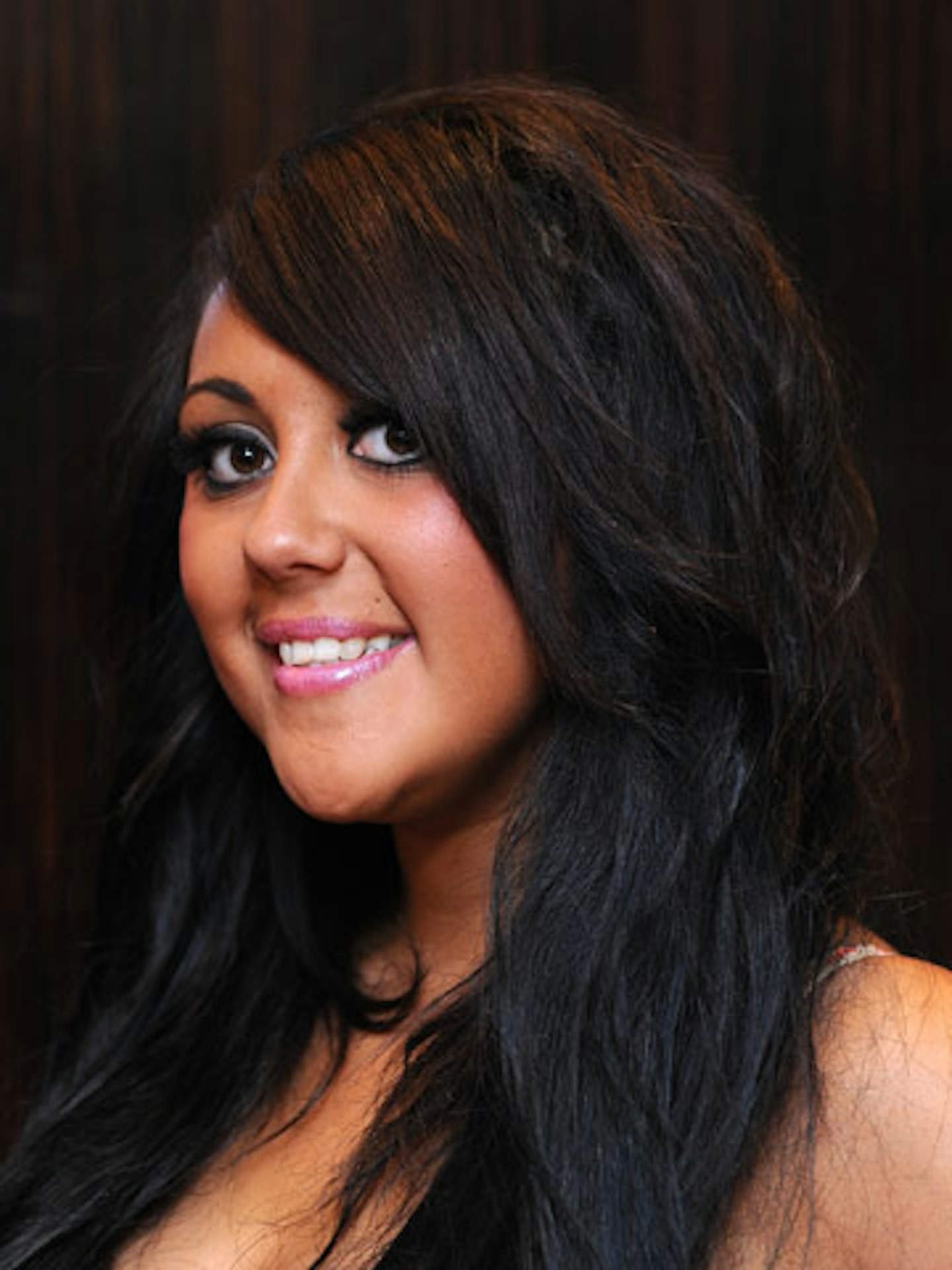 15 of 64
Sophie Kasaei in 2011
Sophie joined Geordie Shore show in series one, but was axed for her unacceptable behaviour two years later. She later returned to the show in 2016 with a slightly newer cast!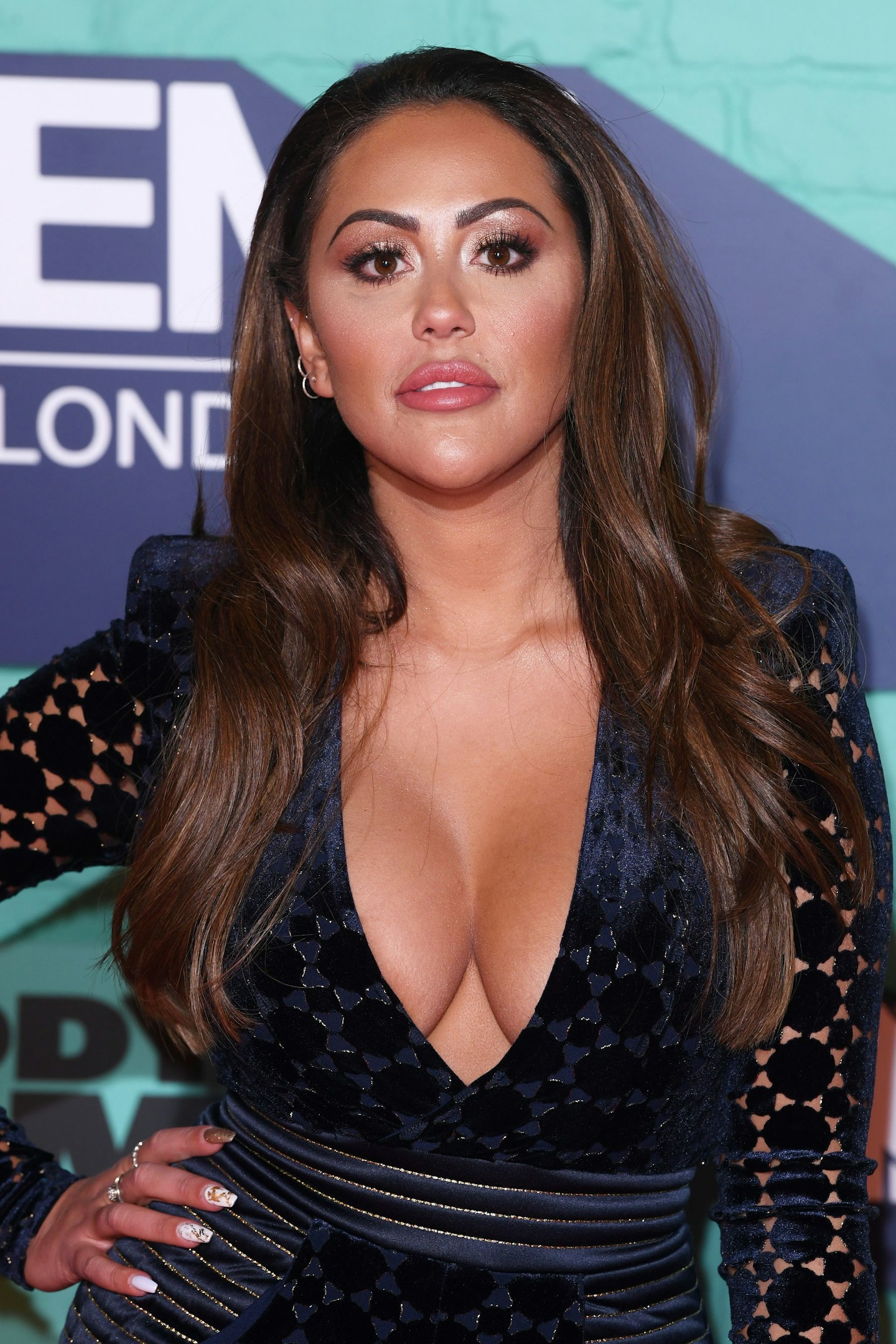 16 of 64
CREDIT: Shutterstock
Sophie Kasaei now
She's since glowed upppppppp, and is now back on the show.
17 of 64
CREDIT: MTV
Ricci Guarnaccio in 2011
Ricci joined the show in series two, and had a rollercoaster of a relationship with Vicki Pattison.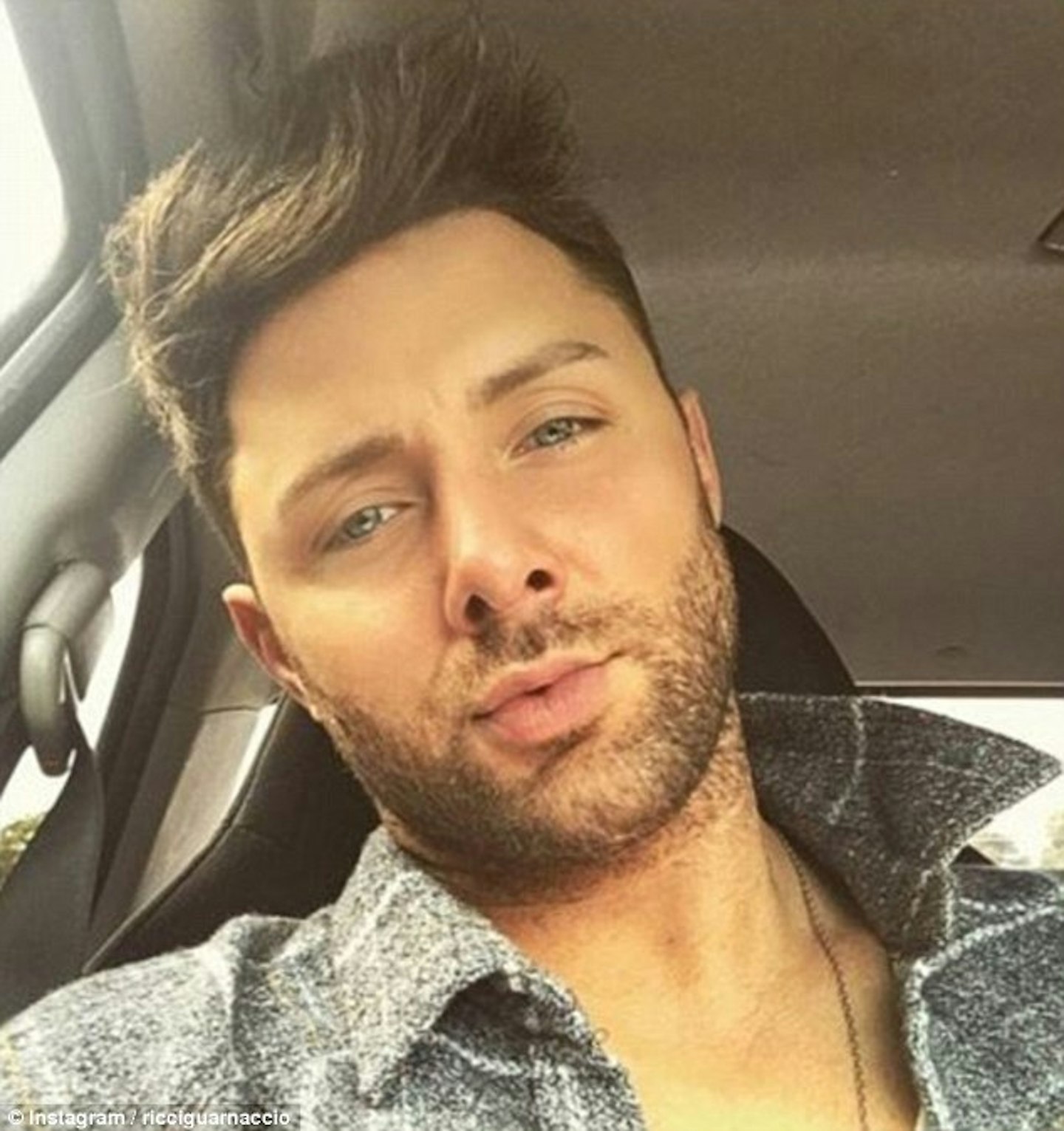 18 of 64
CREDIT: Instagram
Ricci Guarnaccio now - aged 31
He now works as a DJ and occasional film actor.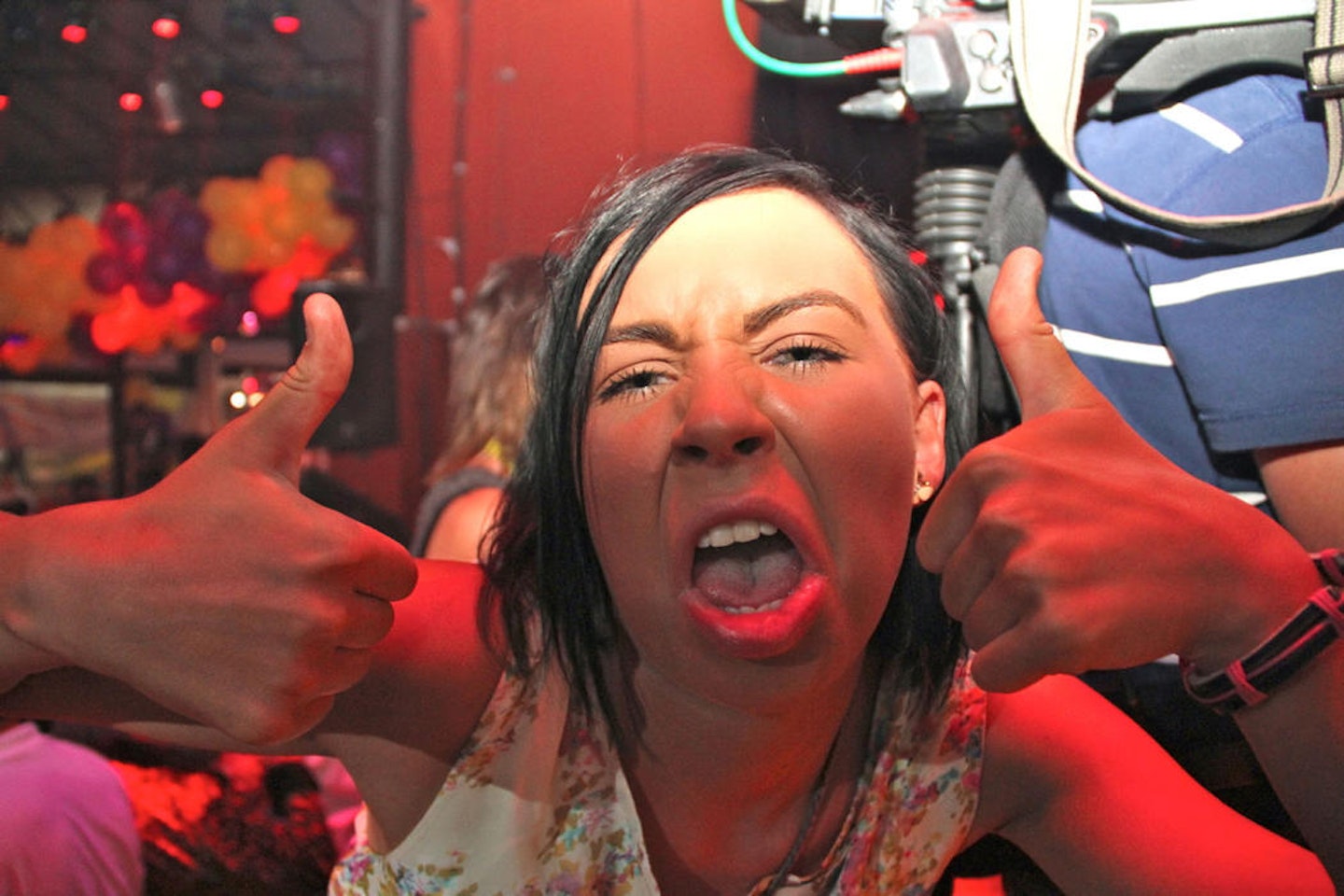 19 of 64
CREDIT: MTV
Rebecca Walker in 2012
Rebecca also joined the show in series two, and was known for her bust-ups, dramas and fallouts.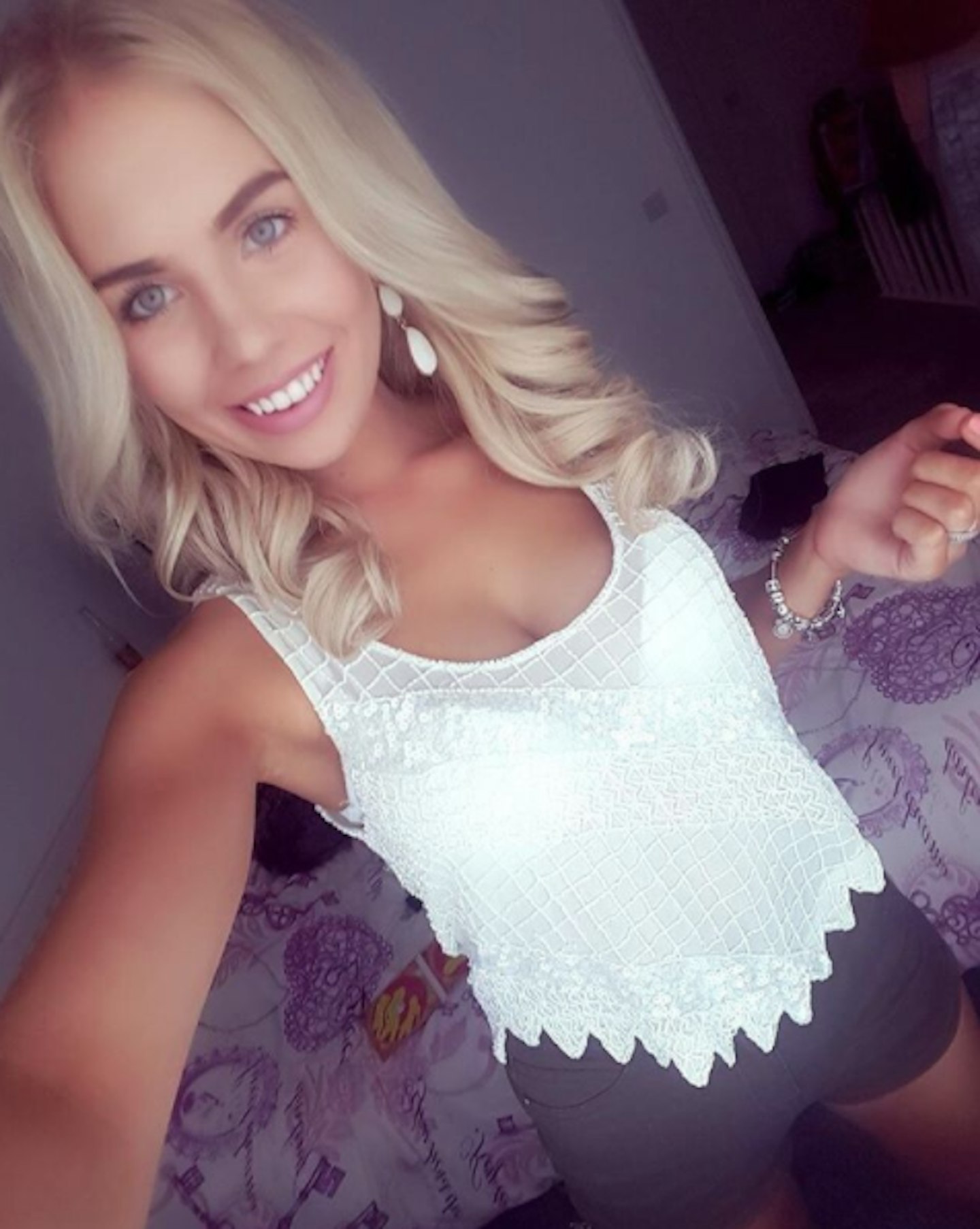 20 of 64
CREDIT: Instagram
Rebecca Walker now
Now, she's ditched the party days and has become a mum of three.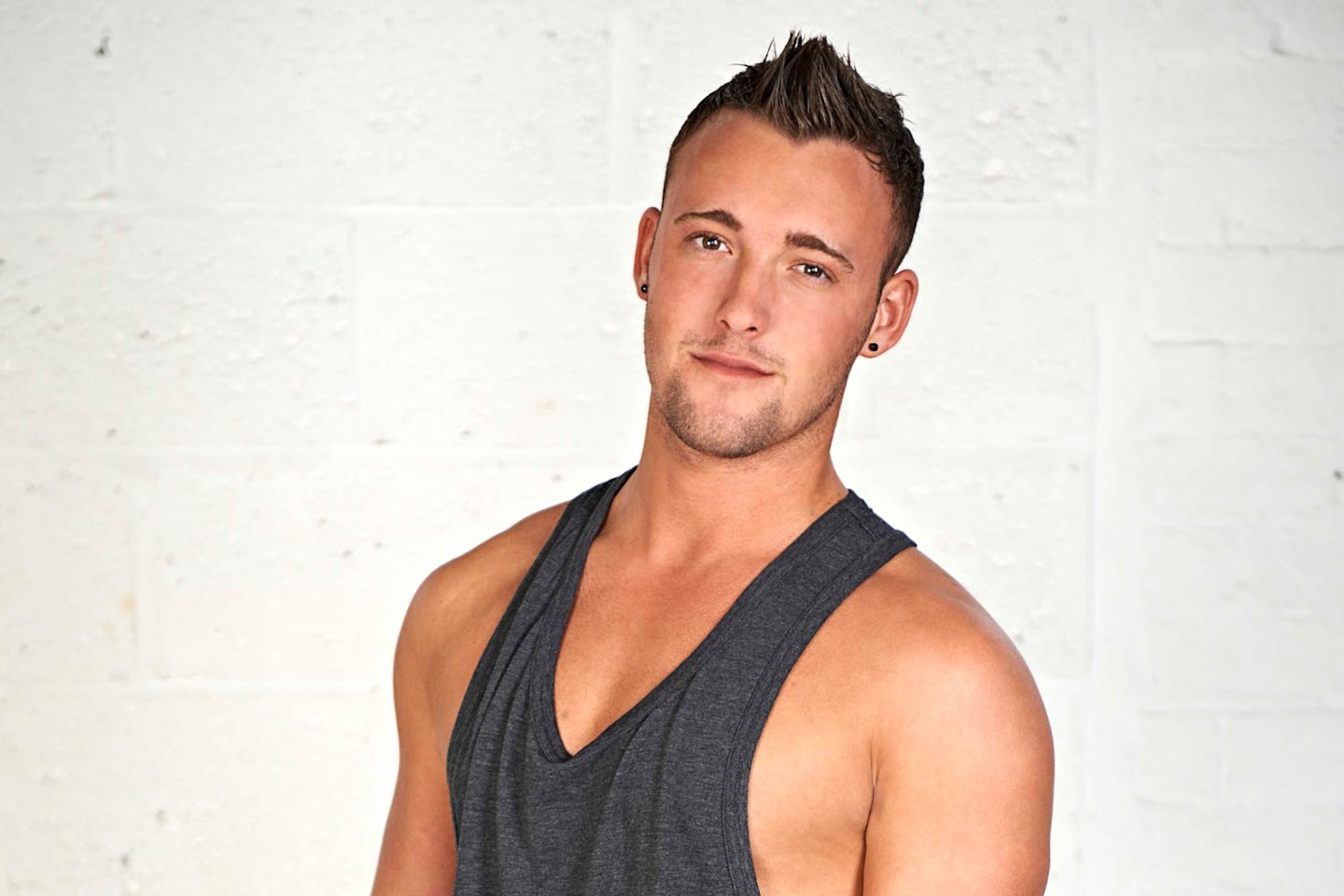 21 of 64
CREDIT: MTV
Daniel Thomas
Dan joined Geordie Shore in the fourth series and left at the end of series five.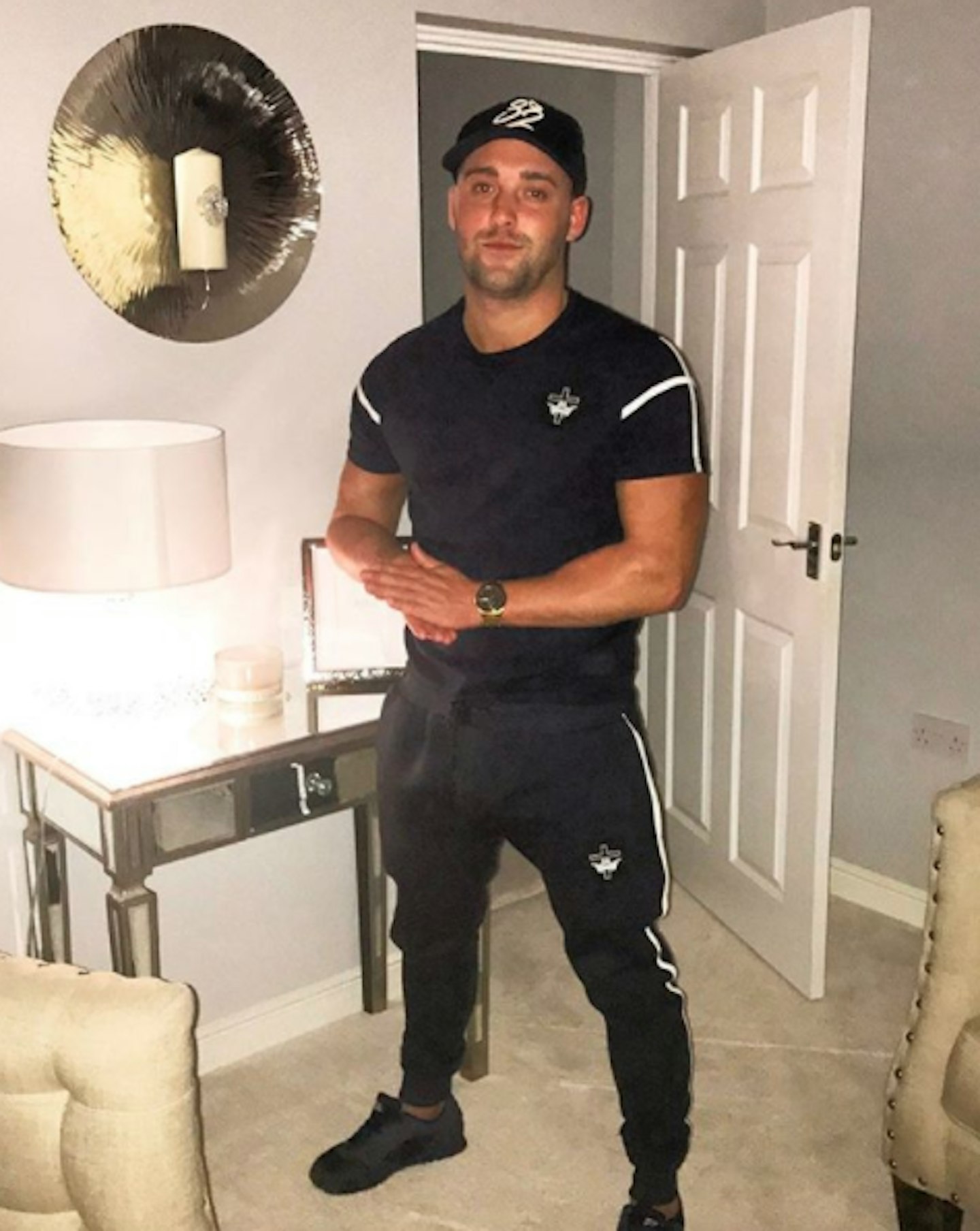 22 of 64
Daniel Thomas now
He doesn't look all that different now, but he's certainly been enjoying life (and the gym).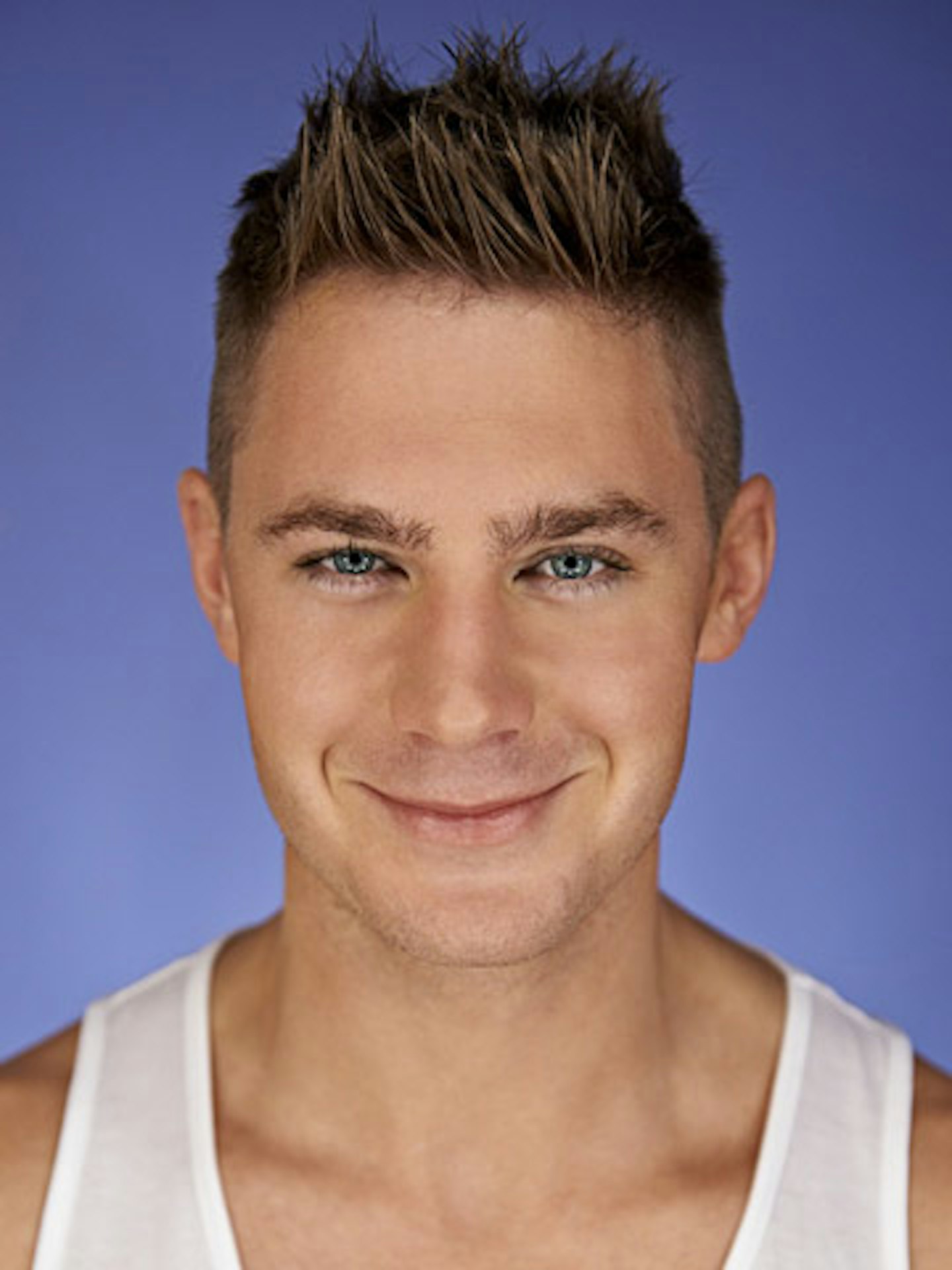 23 of 64
Scott Timlin 2013
Life and soul of the party Scotty T joined the show in series four.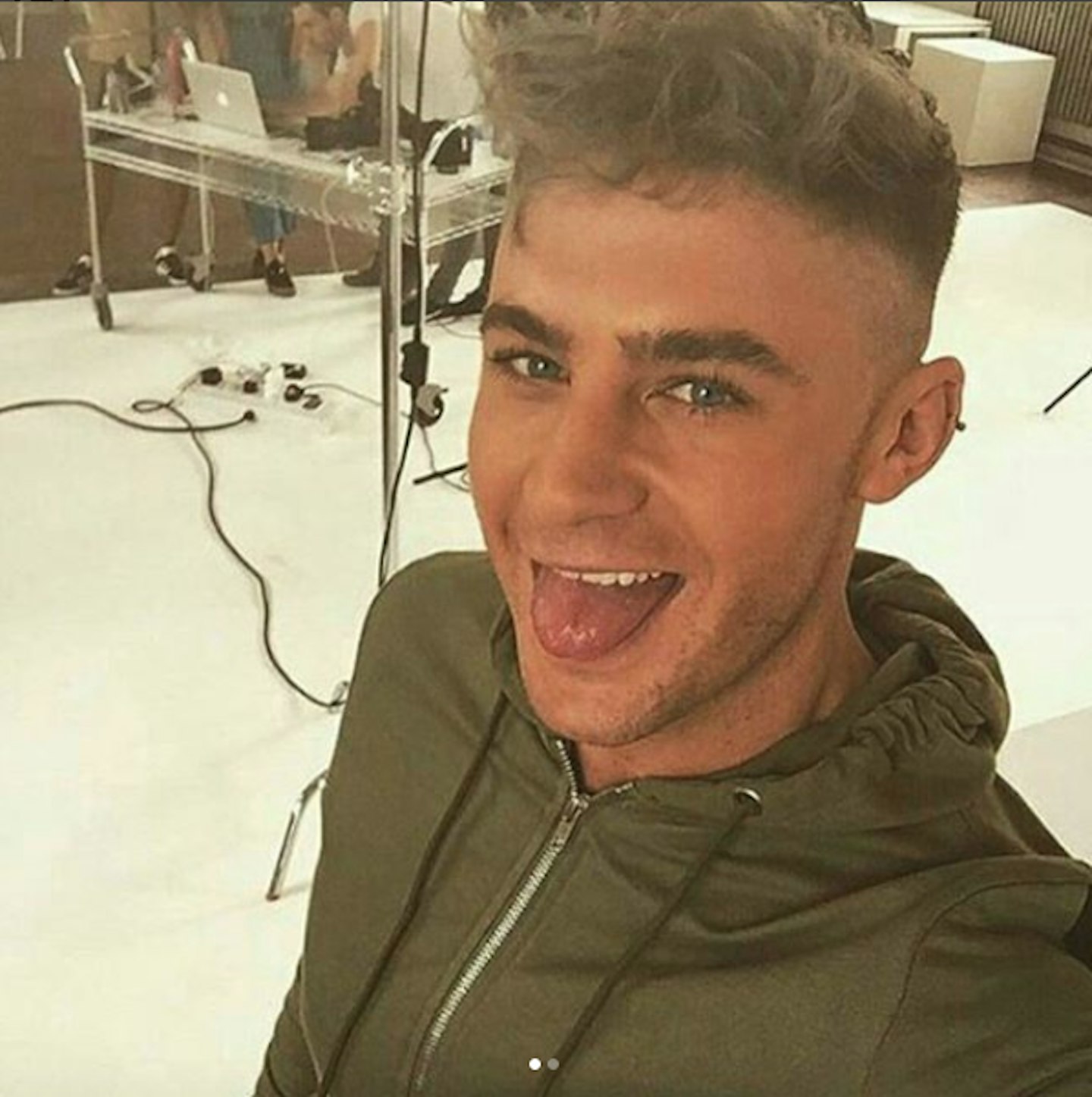 24 of 64
CREDIT: Instagram
Scotty T now
And WHAT a career this Geordie has had. Fromwinning Celebrity Big Brotherto landing a cameo appearance in Neighbours to even having a girlfriend, he's definitely seen success in the media industry.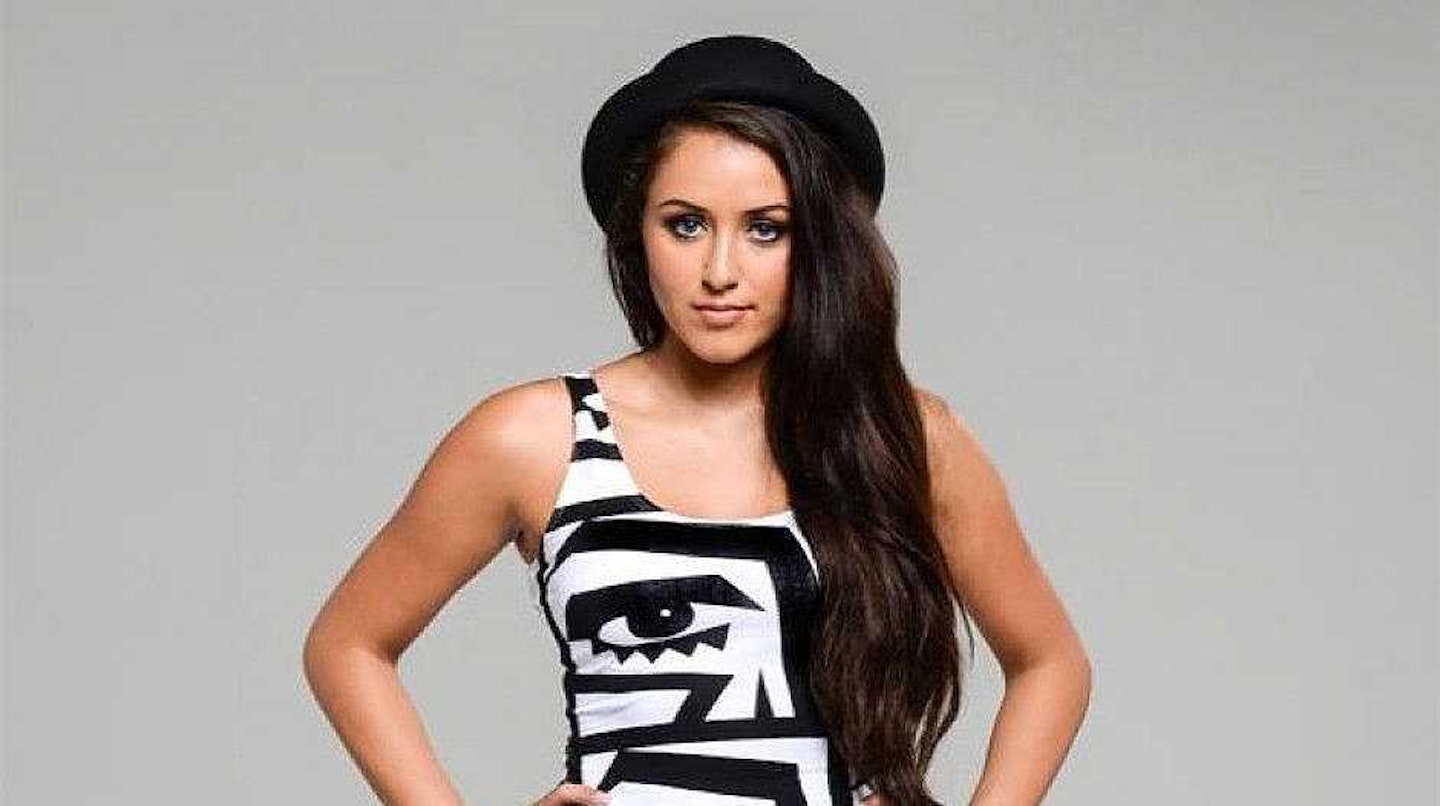 25 of 64
CREDIT: MTV
Marnie Simspon 2014
Marnie entered the house in series seven. Back then, she described herself a "natural beauty".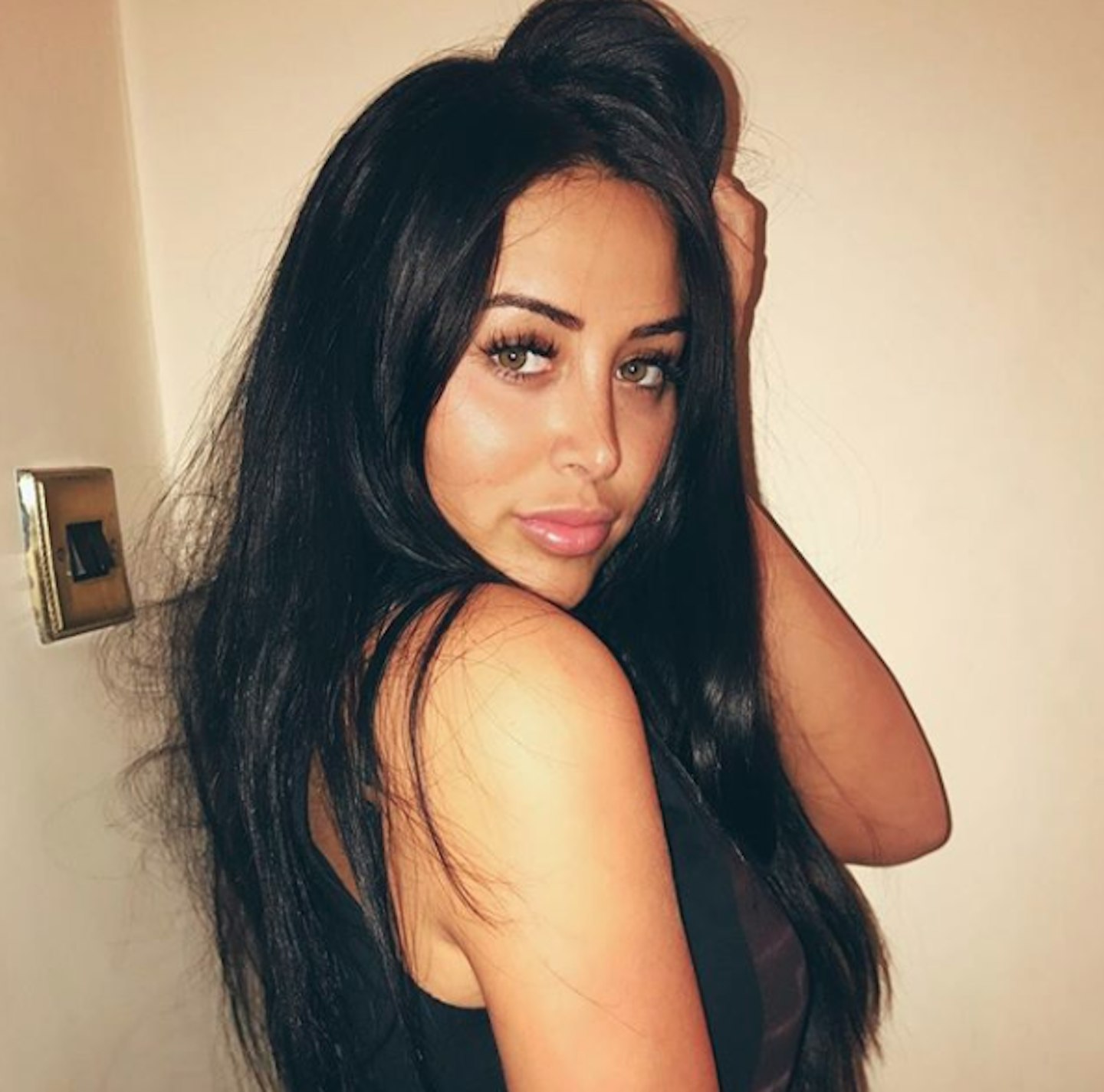 26 of 64
CREDIT: Instagram
Marnie Simpson now - aged 25
Marnie had several cosmetic procedures done since being on the show, including a nose job, lip fillers and a boob job.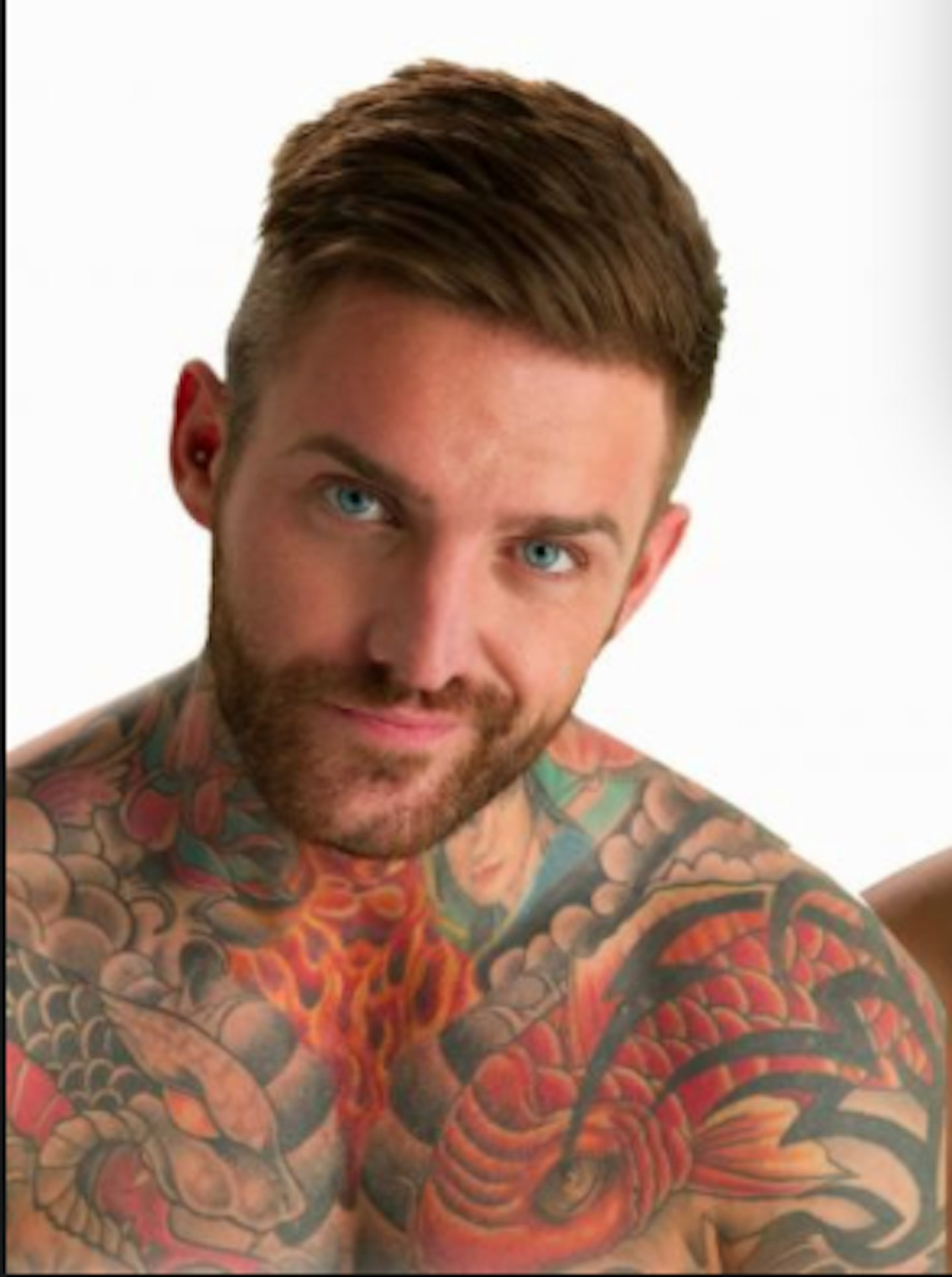 27 of 64
CREDIT: MTV
Aaron Chalmers then
Tatted-up Aaron Chalmers joined in the eighth series and had an infamous on-off relationship with Marnie. It was SO juicy to watch.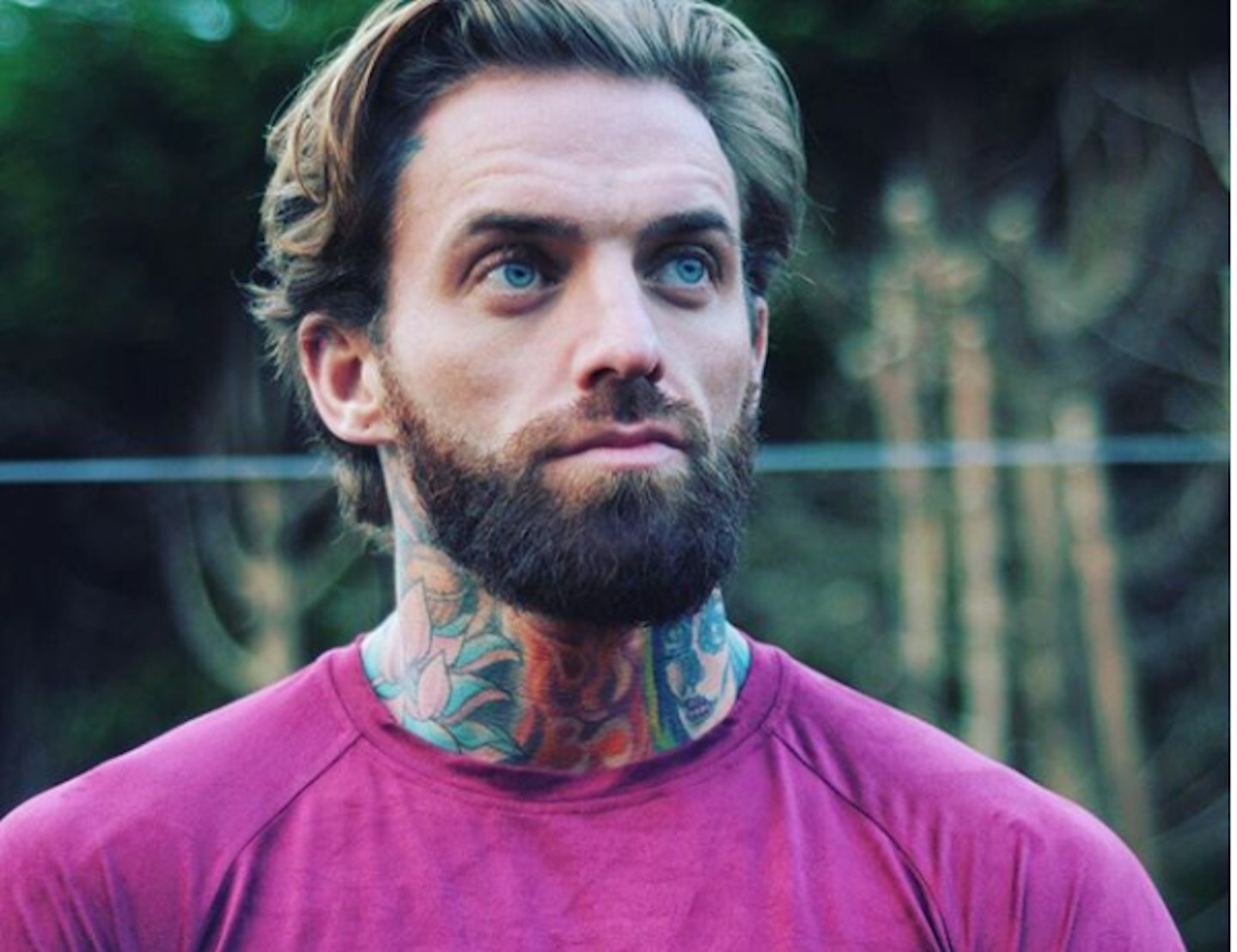 28 of 64
CREDIT: Instagram
Aaron Chalmers now
Aaron quit Geordie Shore to focus on his career as an MMA fighter, along with his spending more time on his relationship.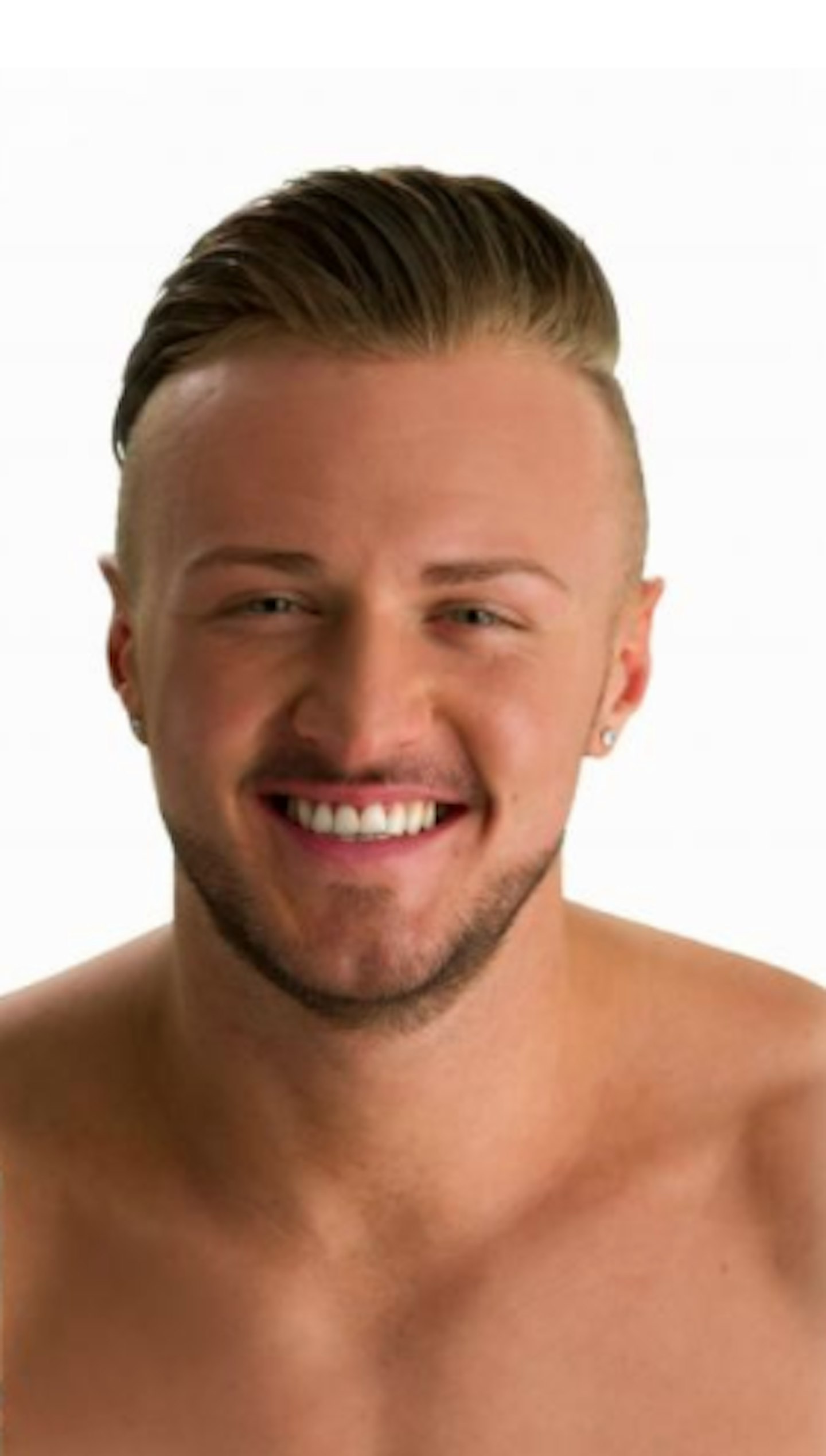 29 of 64
CREDIT: MTV
Kyle Christie then
How young does Kyle look?! We barely even recognised this Geordie Shore star.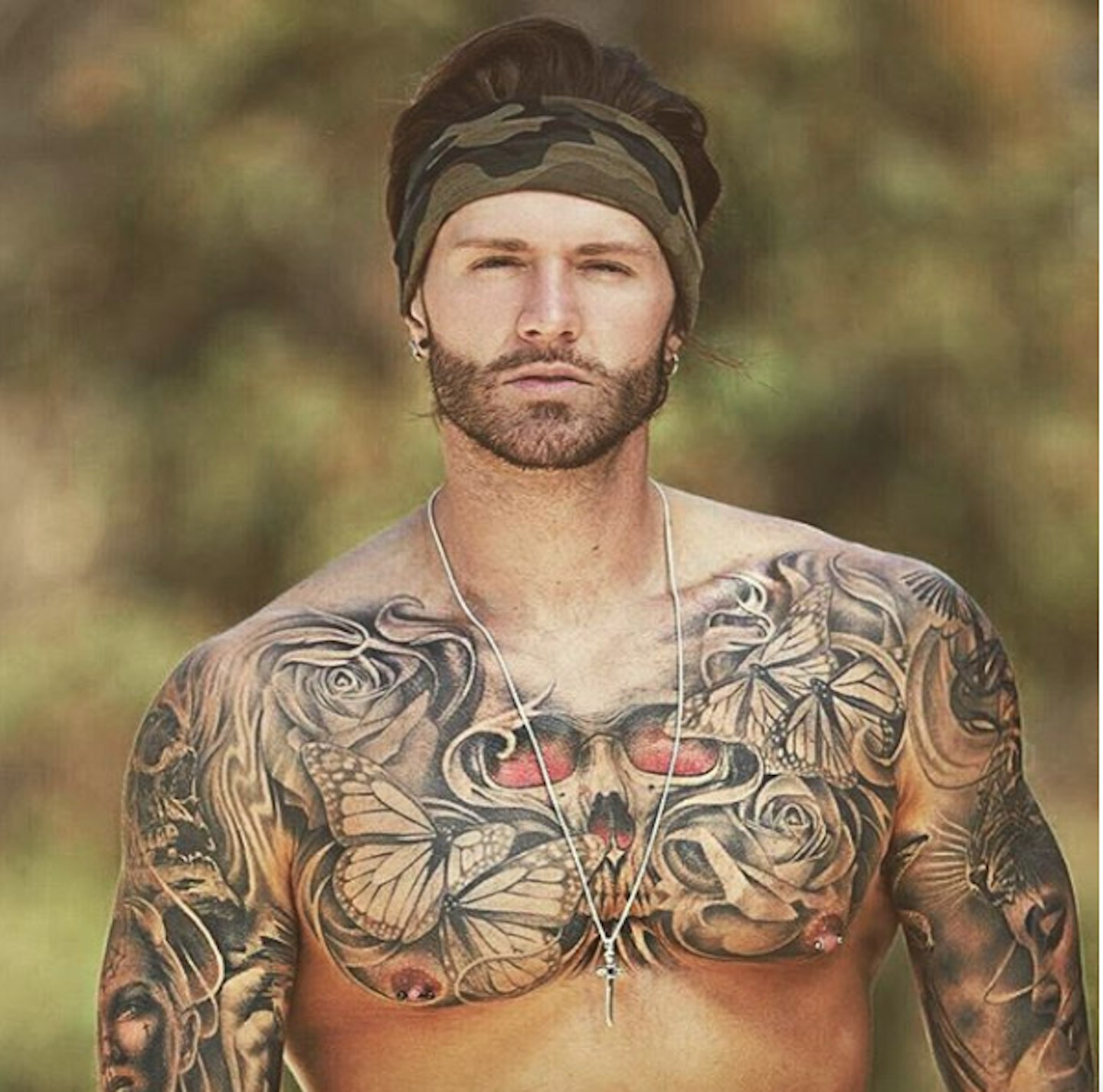 30 of 64
CREDIT: Instagram
Kyle Christie now
Well HELLO there Kyle. Talk about a transformation people.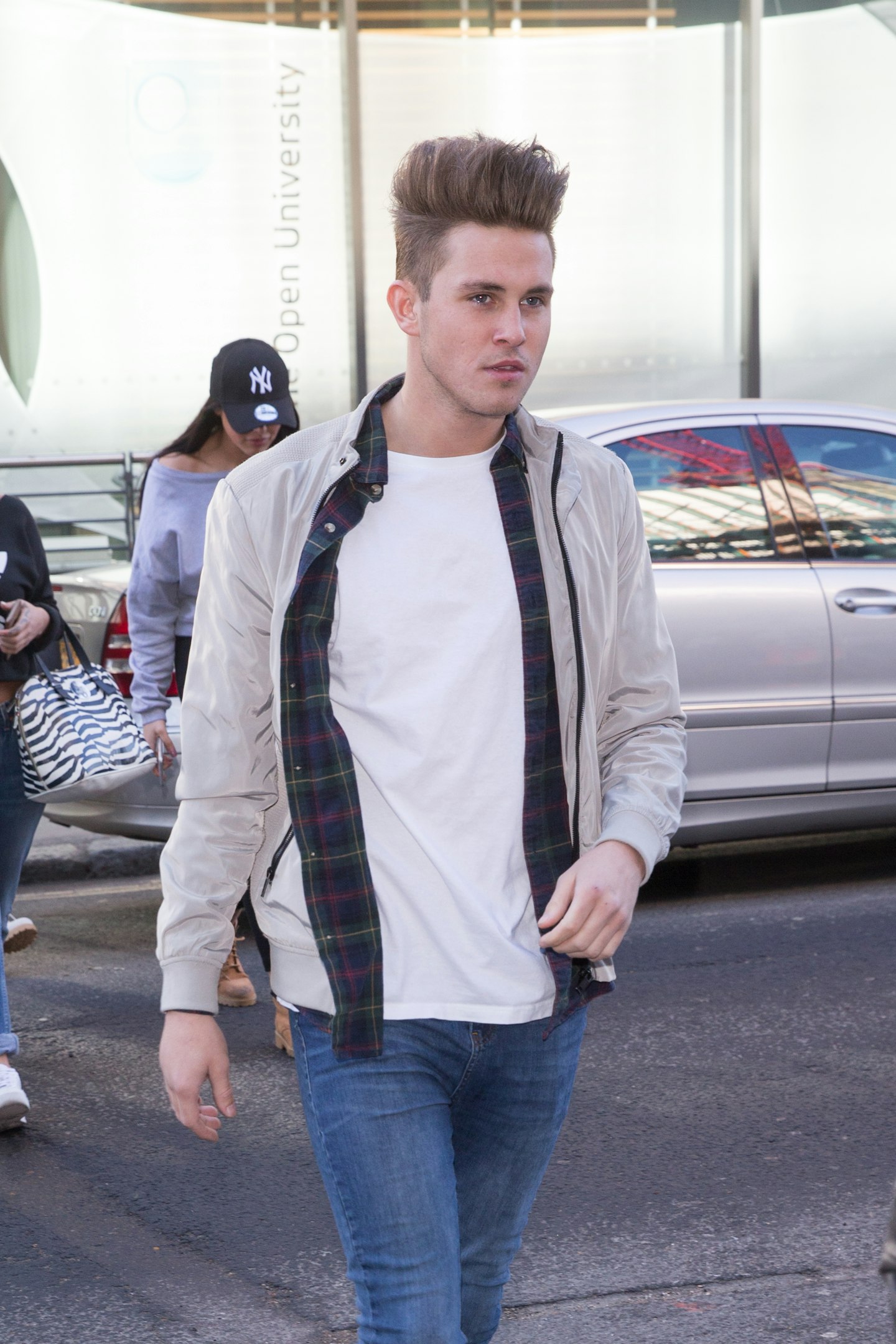 31 of 64
Marty McKenna
Marty McKenna was the cheeky chappie who joined the cast along with Chantelle Connelly who didn't quite cut the mustard with the all alpha boys – especially after he played Chloe and tashed on with Charlotte behind Gaz's back.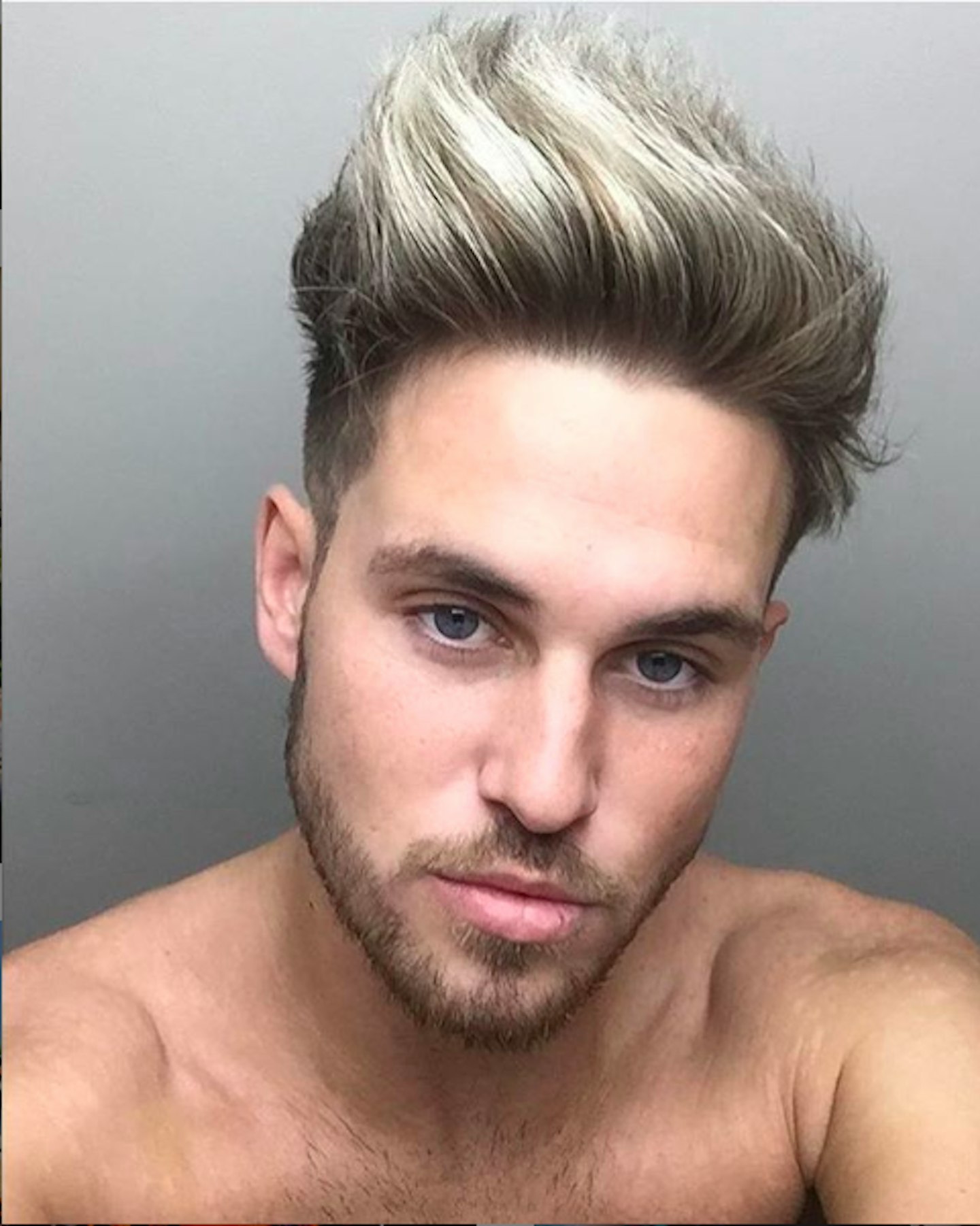 32 of 64
CREDIT: Instagram
Marty McKenna
Marty was axed from the show along with Scotty T for bad behaviour, but while Scotty was reinstated and is now one of the longest serving Geordie Shore cast members EVER, Marty didn't make the cut.He's grown some stubble, and is dating a fellow Geordie lass called Kat.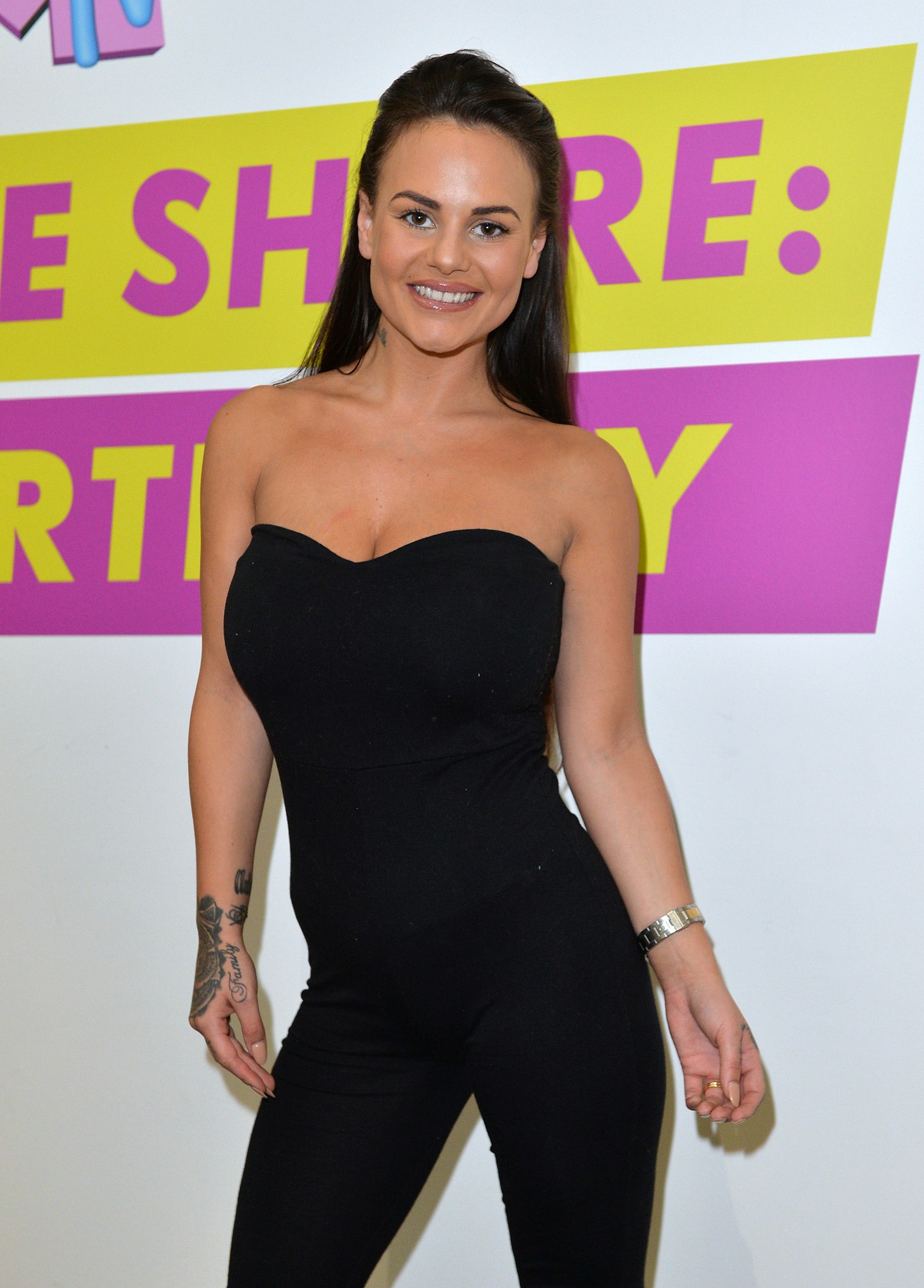 33 of 64
Chantelle Connelly
Pint size Chantelle Connelly was determined to cause chaos when she entered the house, and certainly made some enemies during her brief stint on the show.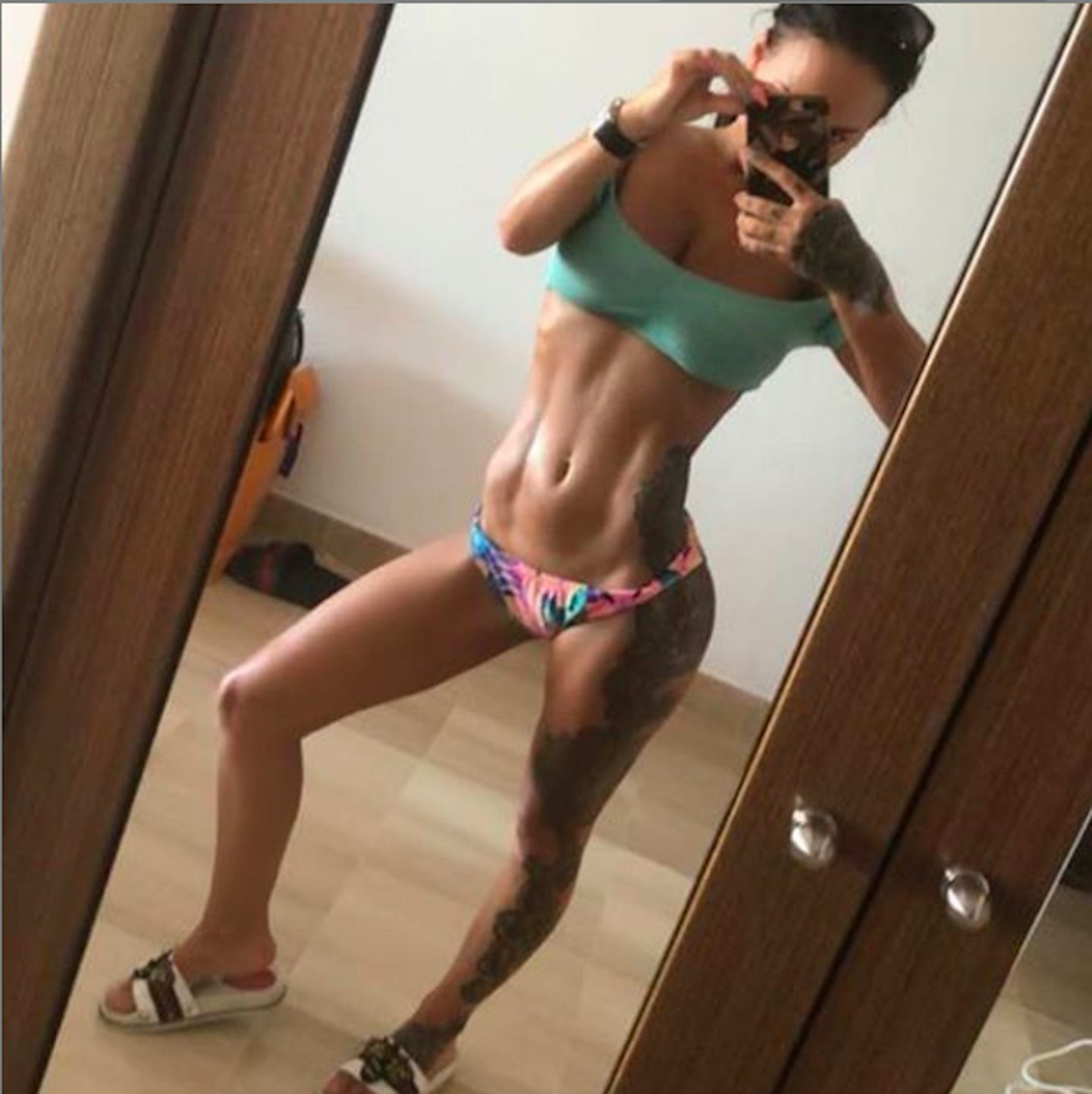 34 of 64
CREDIT: Instagram
Chantelle Connelly
Chantelle baffled the world over when she shared a picture of herself with some impressive abs at five months pregnant, leading some fans to speculate she was faking her pregnancy.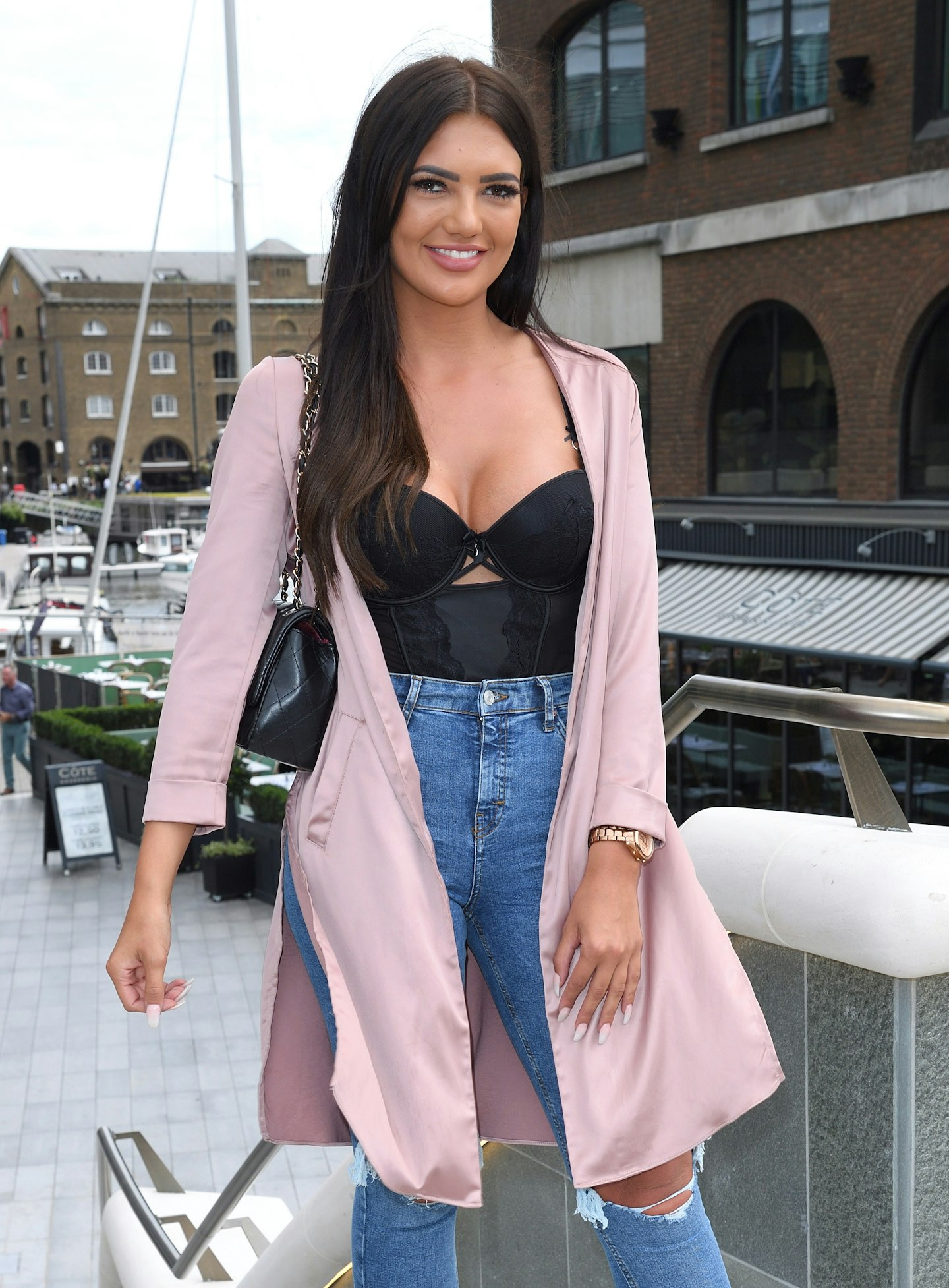 35 of 64
Abbie Holborn
The longest lasting housemate from the prolific Radgie Rampage series, Abbie Holborn initially set her sights on Love Island's Sam Gowland before he got together with Chloe.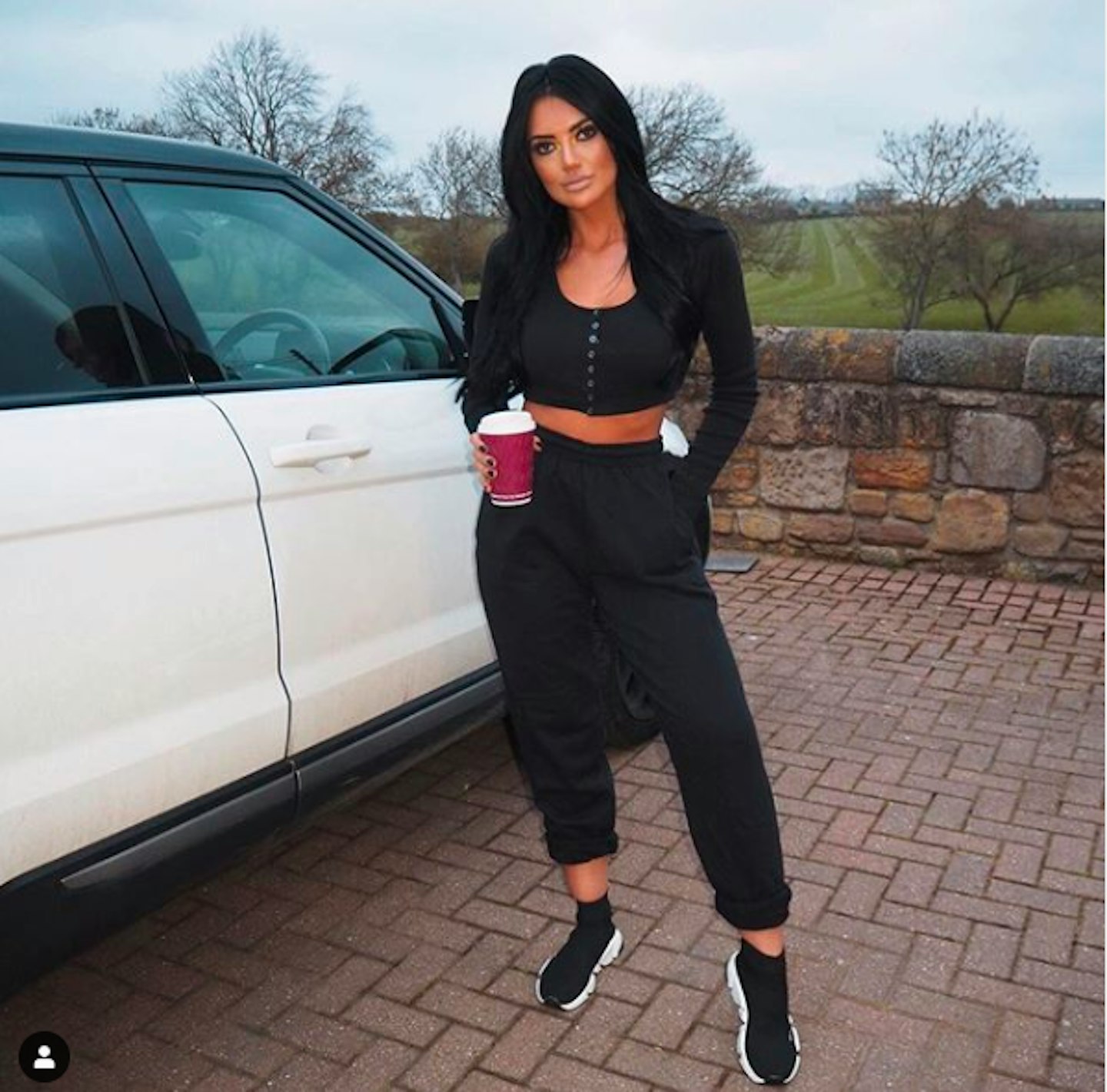 36 of 64
CREDIT: Instagram
Abbie Holborn
Abbie wasn't in the promo for series 19, but denied she'd been sacked when she took to Twitter to say, "Oh, I've been sacked apparently..."She later turned up a caused a stir by snogging new boy Beau Brennan, who'd been getting close to new girl Bethan Kershaw.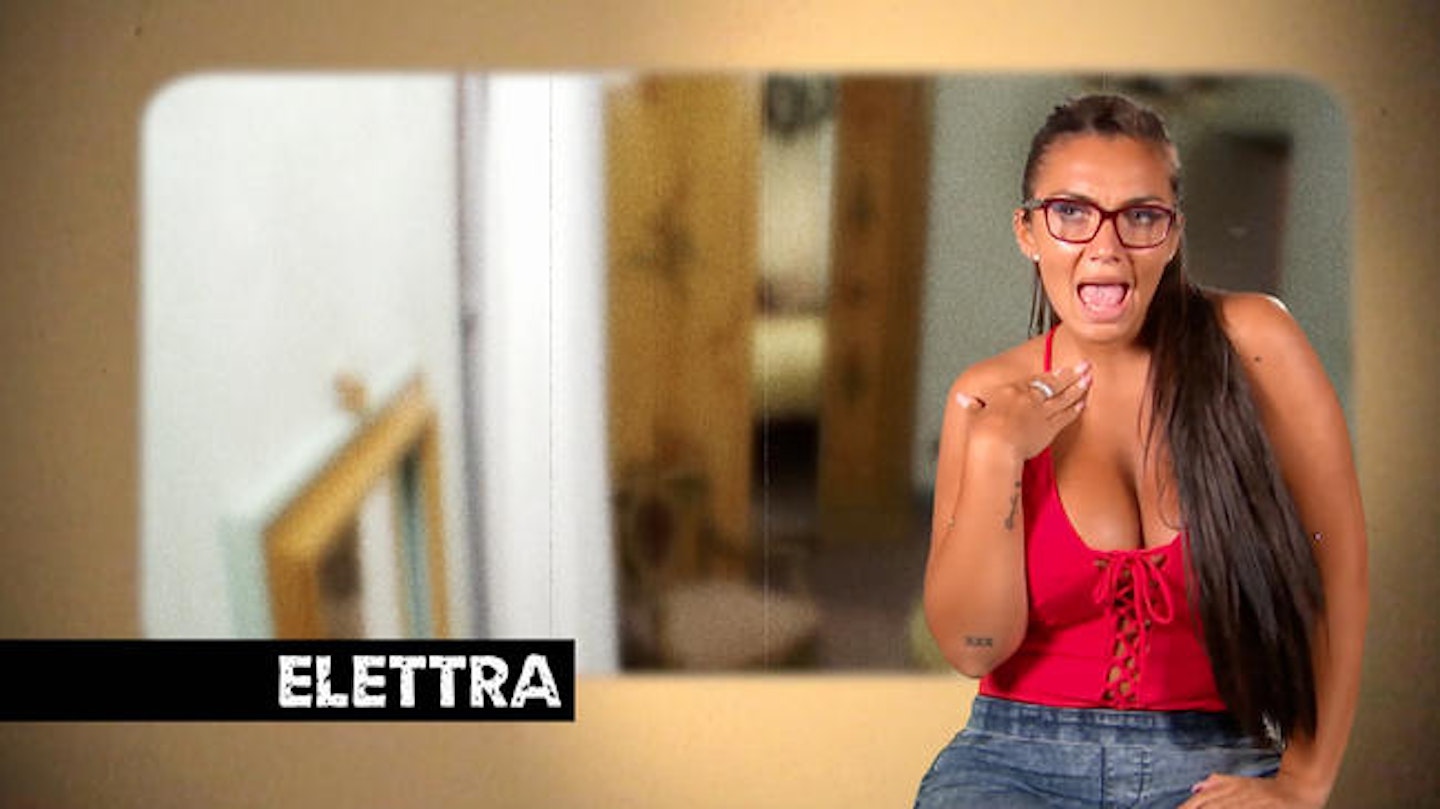 37 of 64
Elettra Lambourghini
Quite frankly, we couldn't understand why Elettra ACTUAL Lamborghini, heiress to the actual Italian car business, was even in Newcastle in the first place.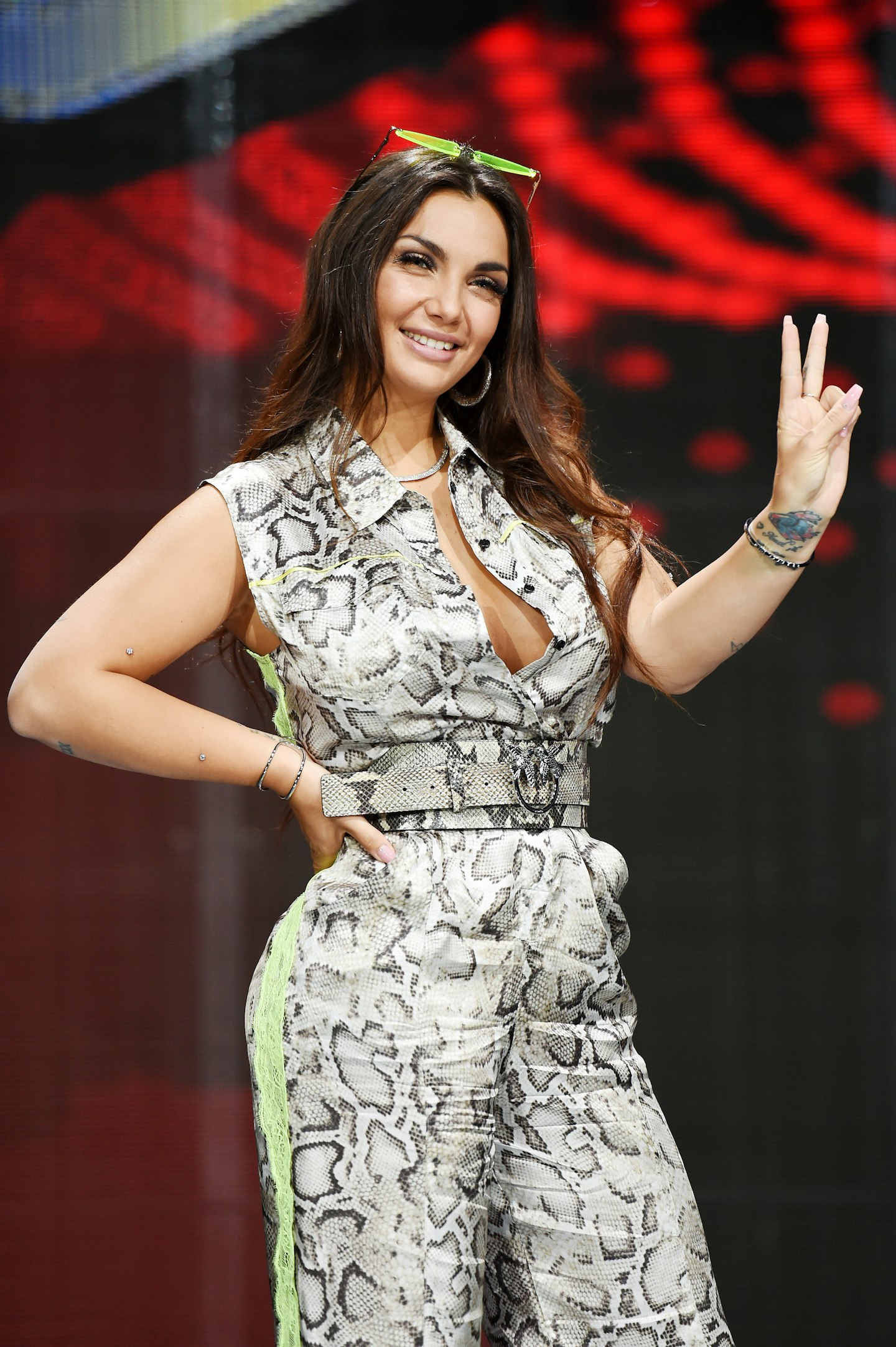 38 of 64
CREDIT: Getty
Elettra Lamborghini
Elettra has returned to Italy to pursue her one true dream of becoming a popstar.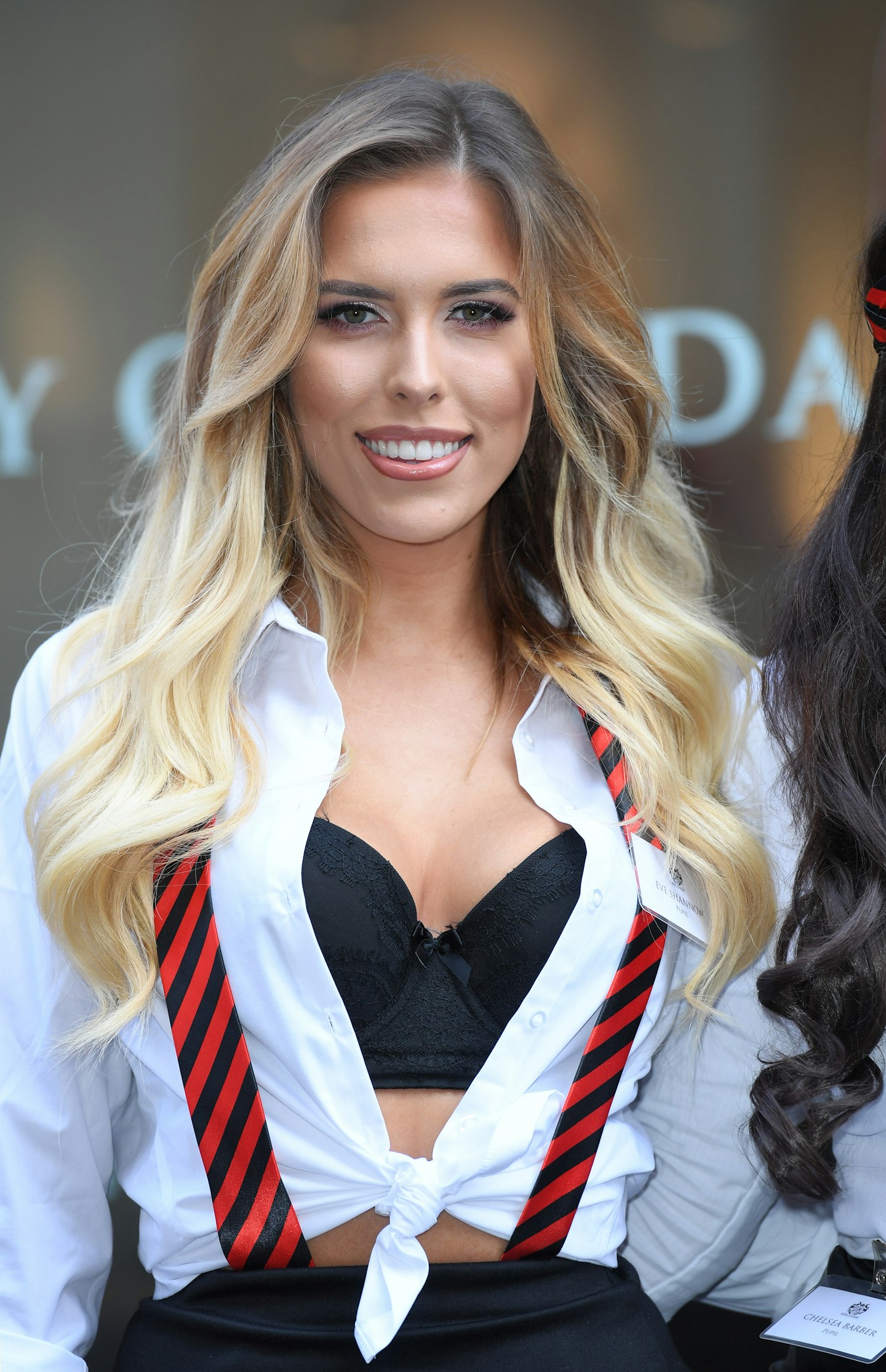 39 of 64
CREDIT: Getty
Eve Shannon
As part of a fresh line up of cast members for the Radgie Rampage series for 2017, Eve Shannon broke the mould with BLONDE HAIR (shocker)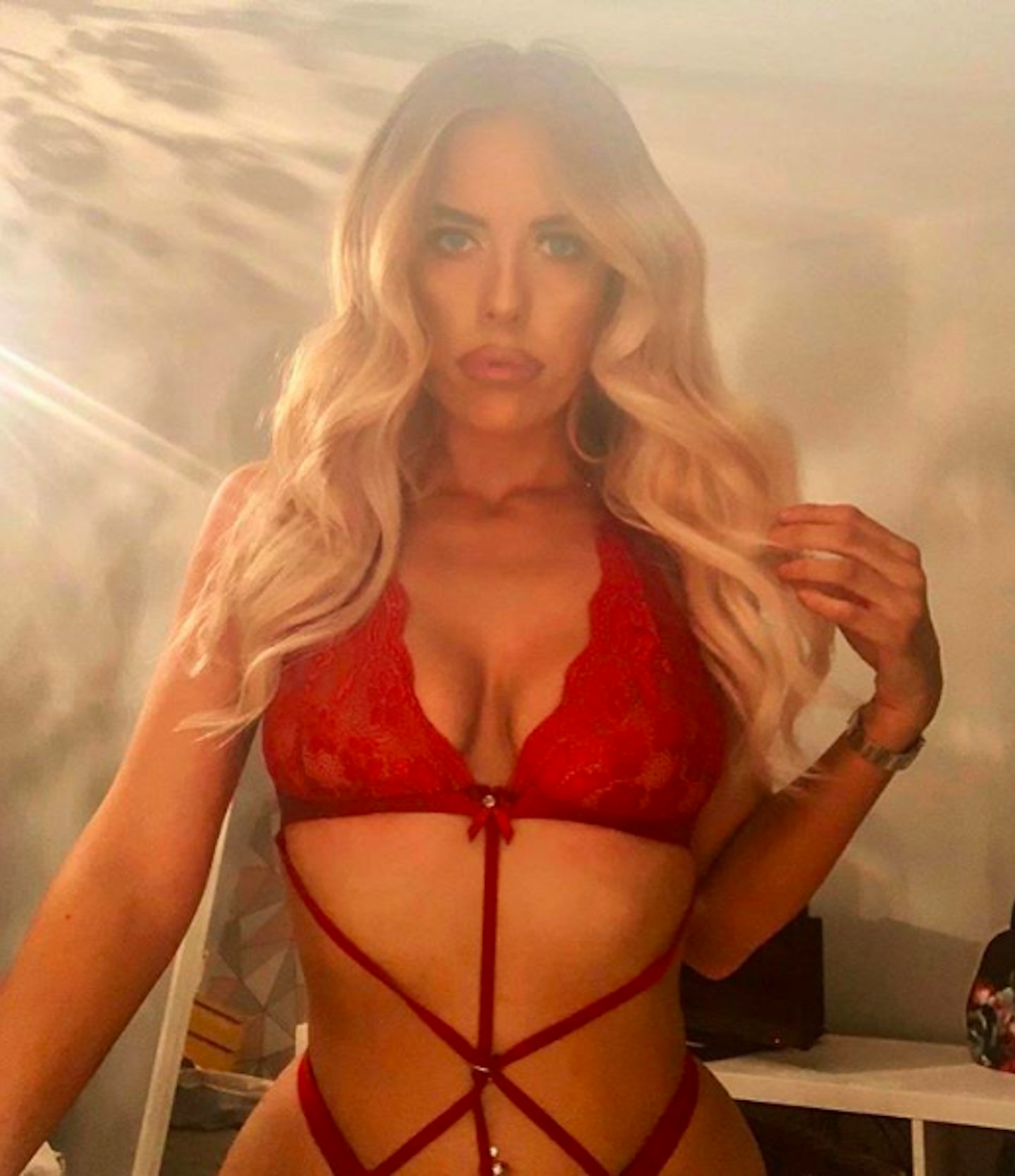 40 of 64
CREDIT: Instagram
Eve Shannon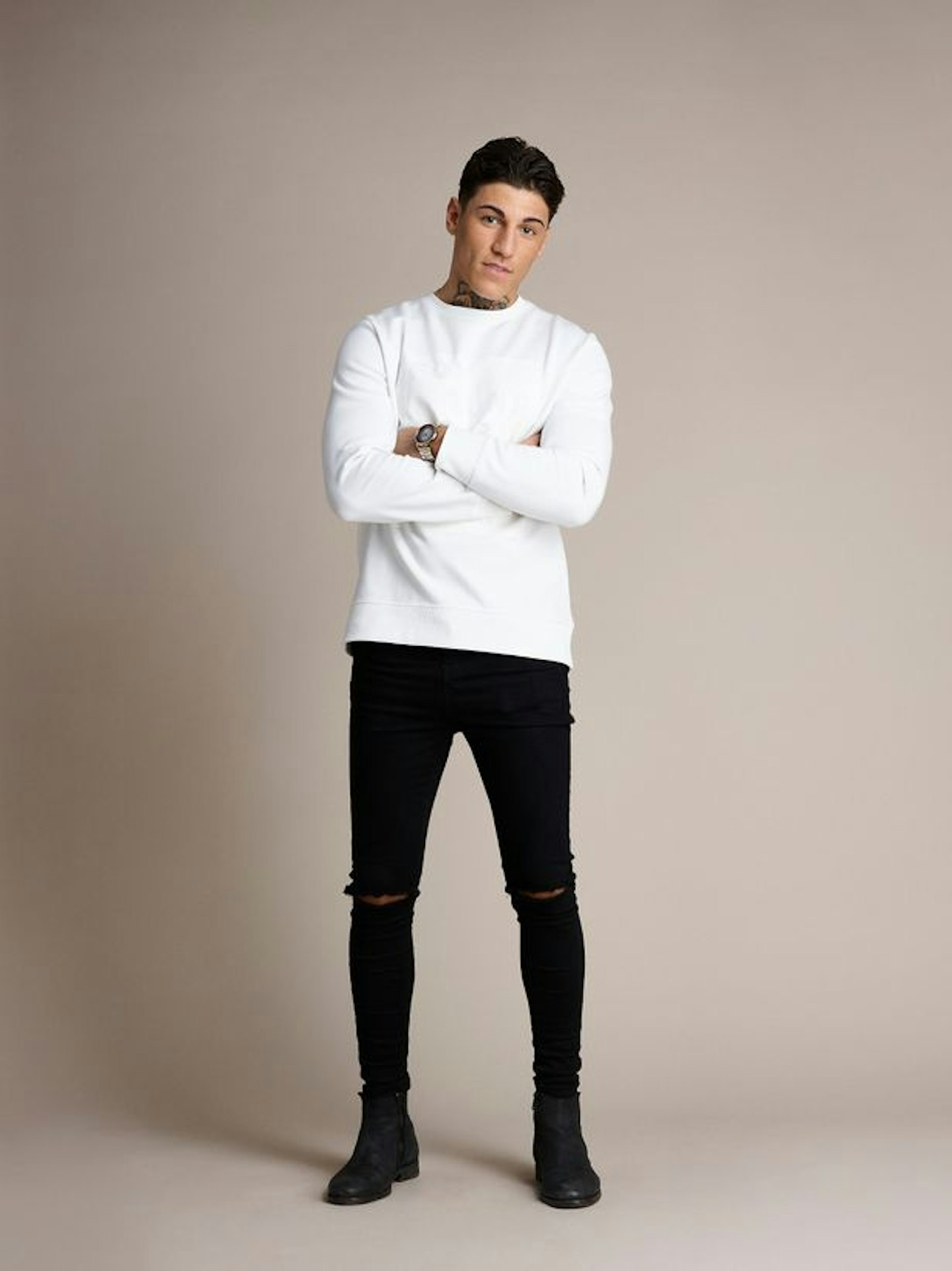 41 of 64
CREDIT: MTV
Billy Phillips
Brought on for the same season, Billy Phillips didn't make enough of an impression and was axed from the show after just one series.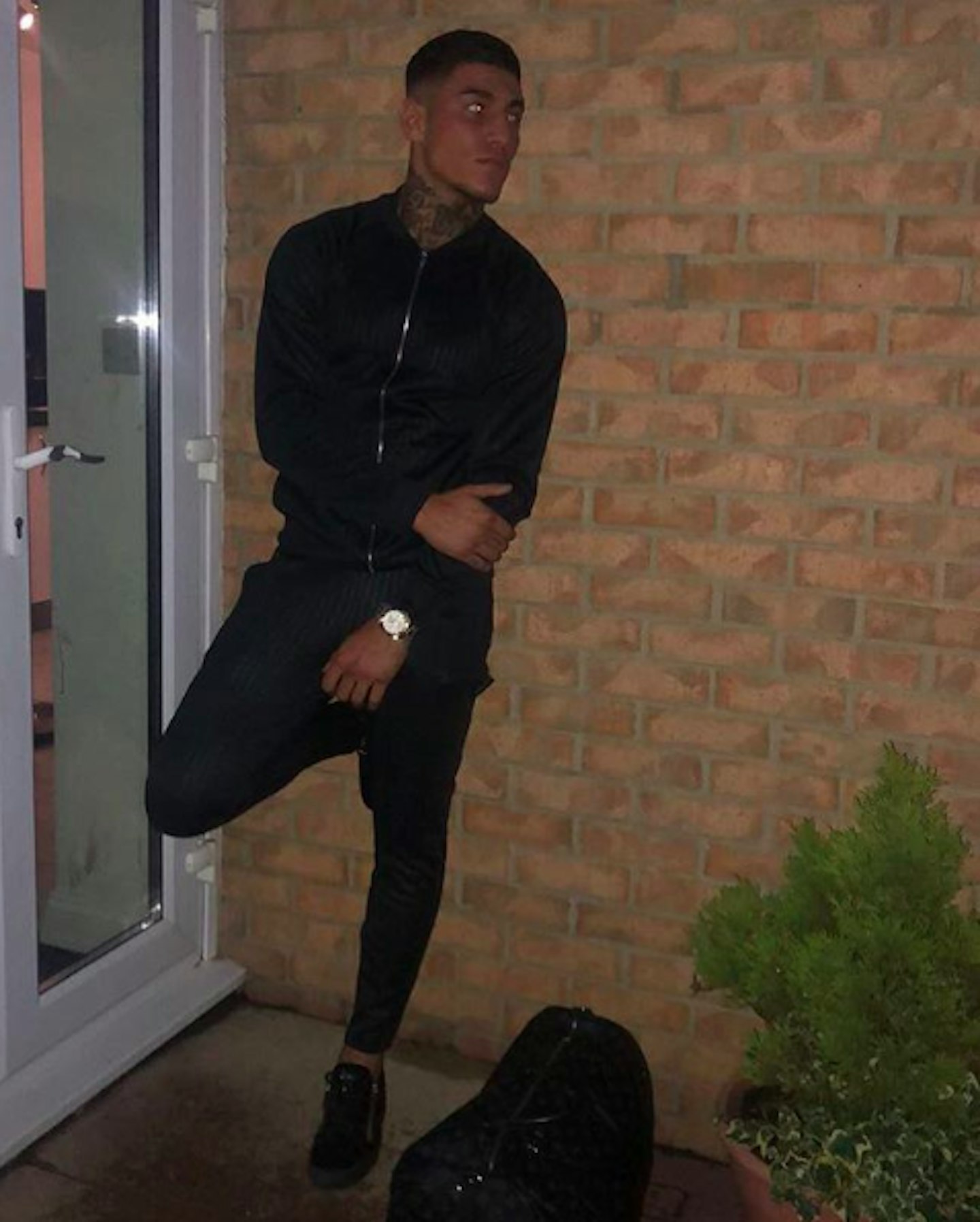 42 of 64
CREDIT: Instagram
Billy Phillips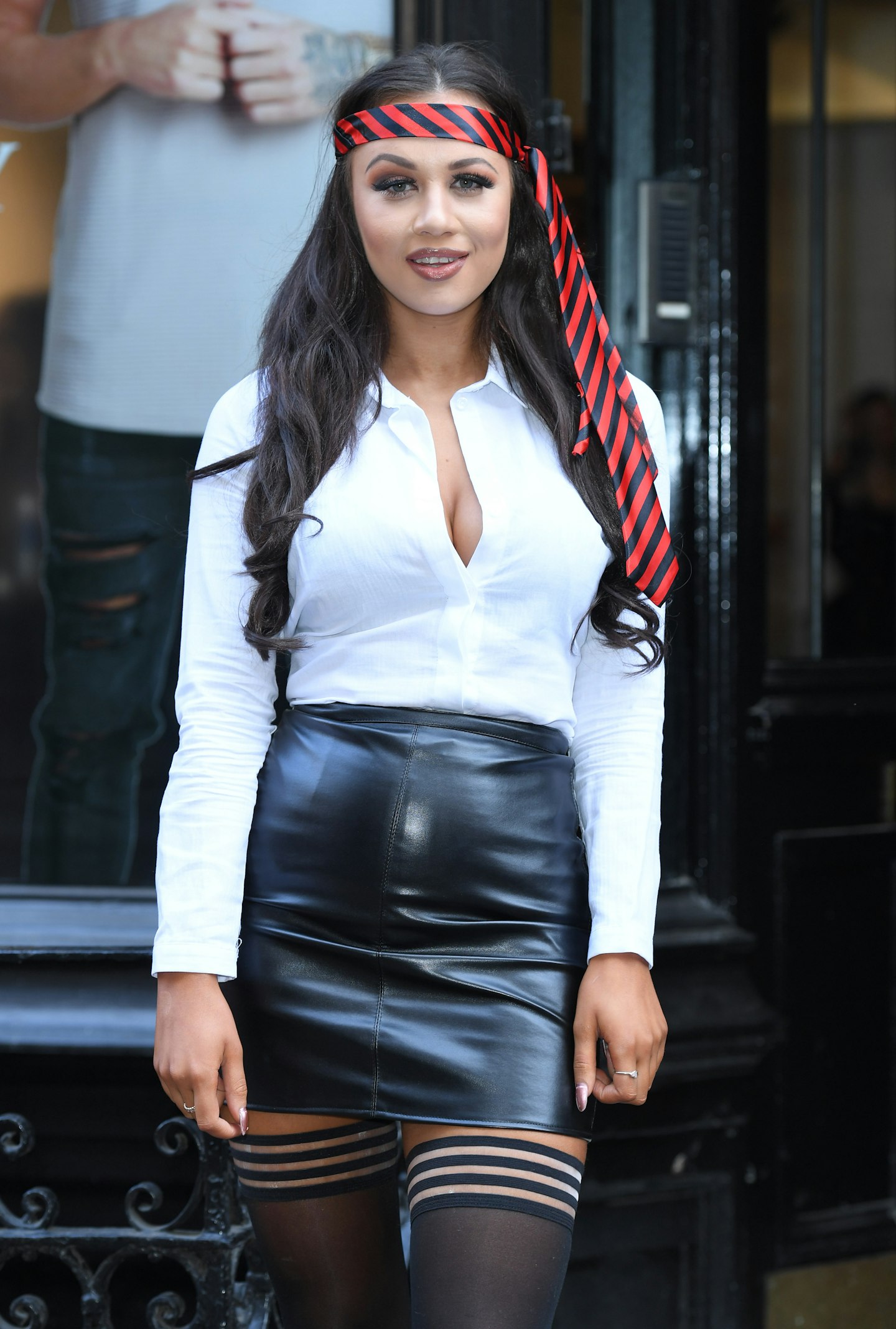 43 of 64
CREDIT: Getty
Chelsea Barber
Also to leave was Chelsea Barber, who fell out with long time pal Marnie Simpson in the house over Aaron Chalmers.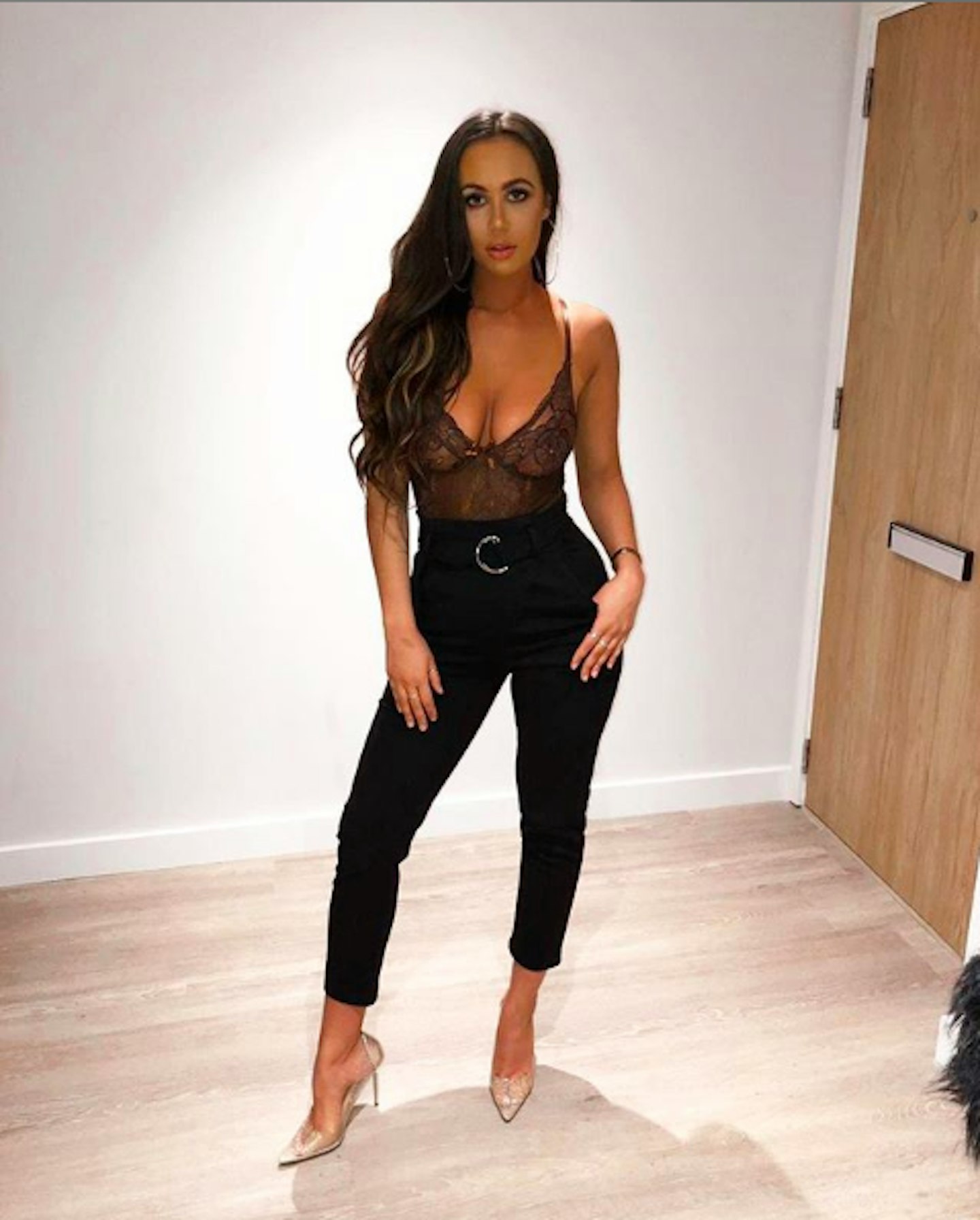 44 of 64
CREDIT: Instagram
Chelsea Barber
Chelsea dated Kyle Christie long before either of them joined the G Shore cast, and claimed that after his split from Holly Hagan he was right back in touch.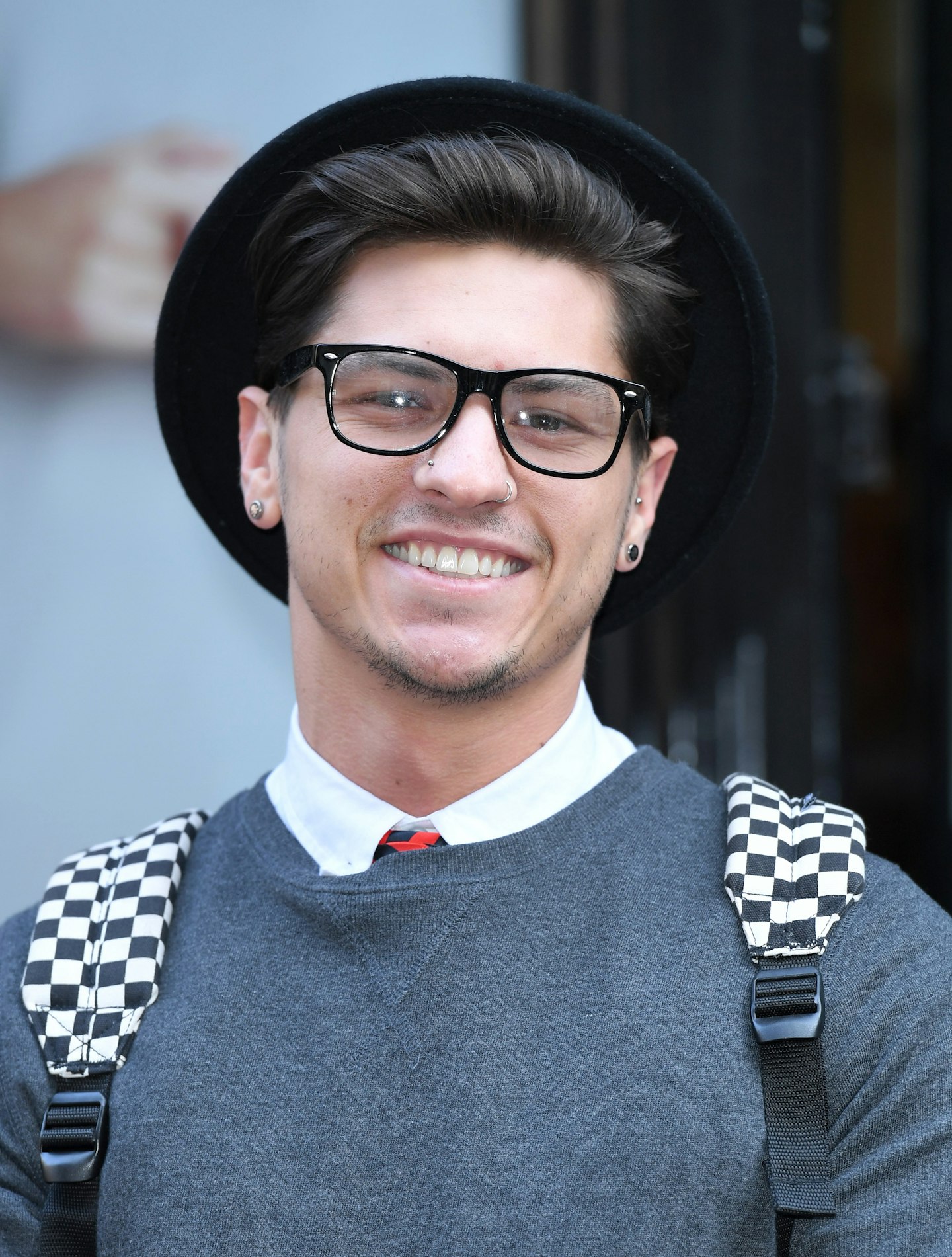 45 of 64
Sam Bentham
One Radge Academy to make the cut slightly longer term was Sam Bentham, who reportedly dated Charlotte Crosby way back in 2014 after meeting at one of the infamous Geordie Shore house parties.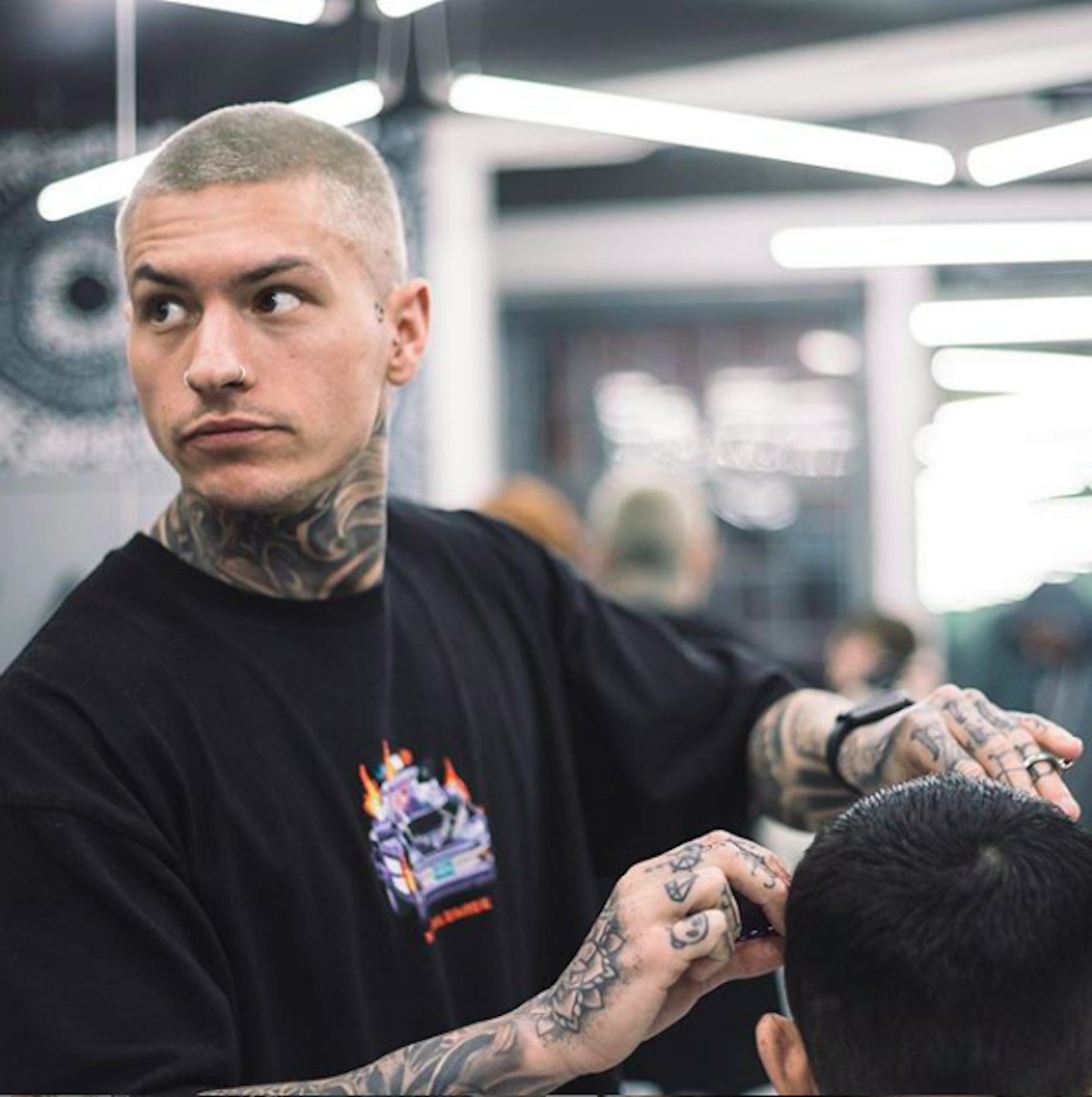 46 of 64
CREDIT: Instagram
Sam Bentham
Now heavily tattooed, Sam has put his reality TV past behind him and opened up a trendy barber shop in his native Hoults in Newcastle, and has styled the hair of Kyle Christie and Marty McKenna.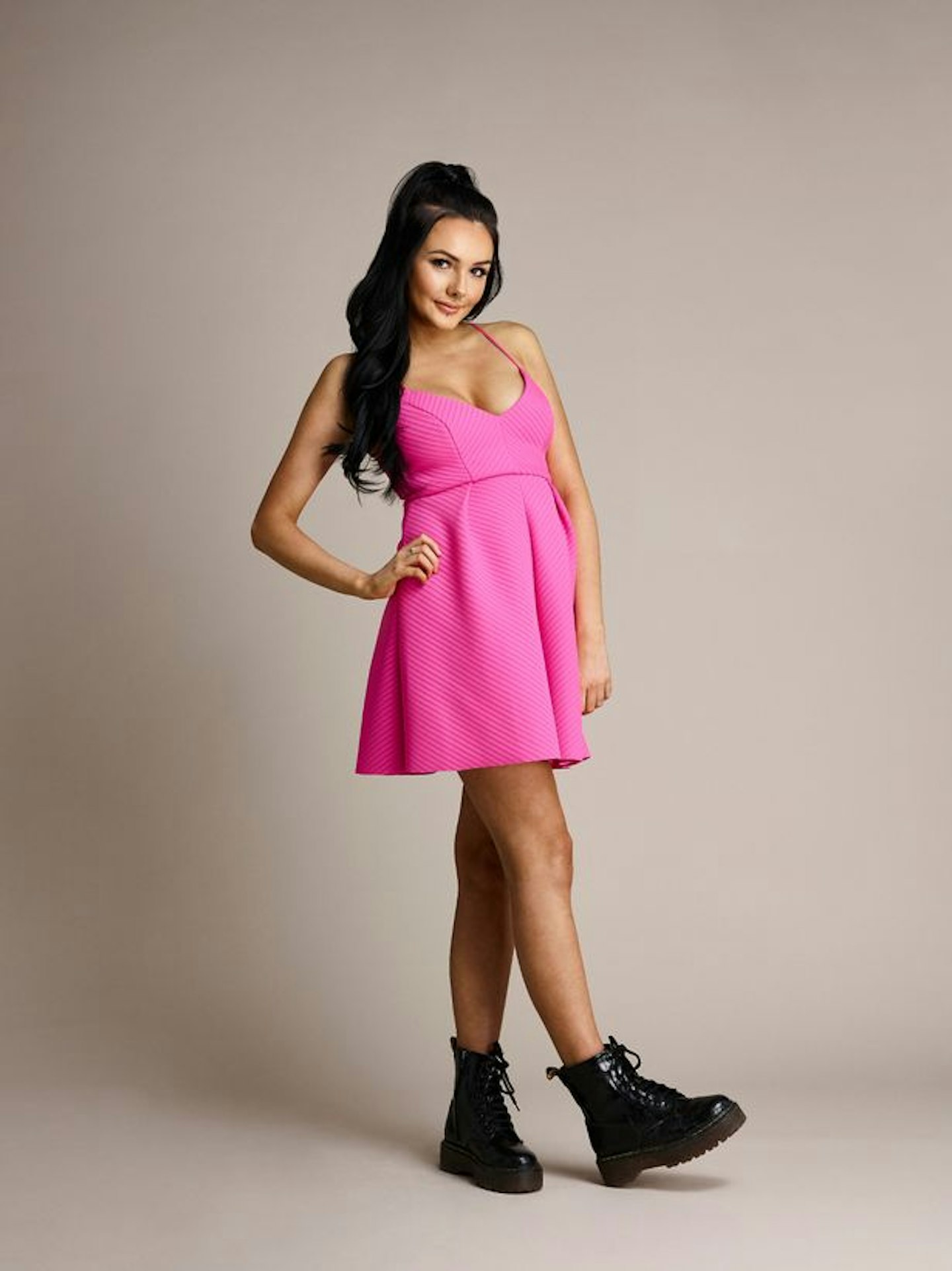 47 of 64
CREDIT: MTV
Sarah Goodhart
Sarah Goodhart was enrolled into the Radge Academy thanks to her links to Marty McKenna. The two dated as teenagers, and sparks instantly few between her and Marty's current squeeze Chloe Ferry.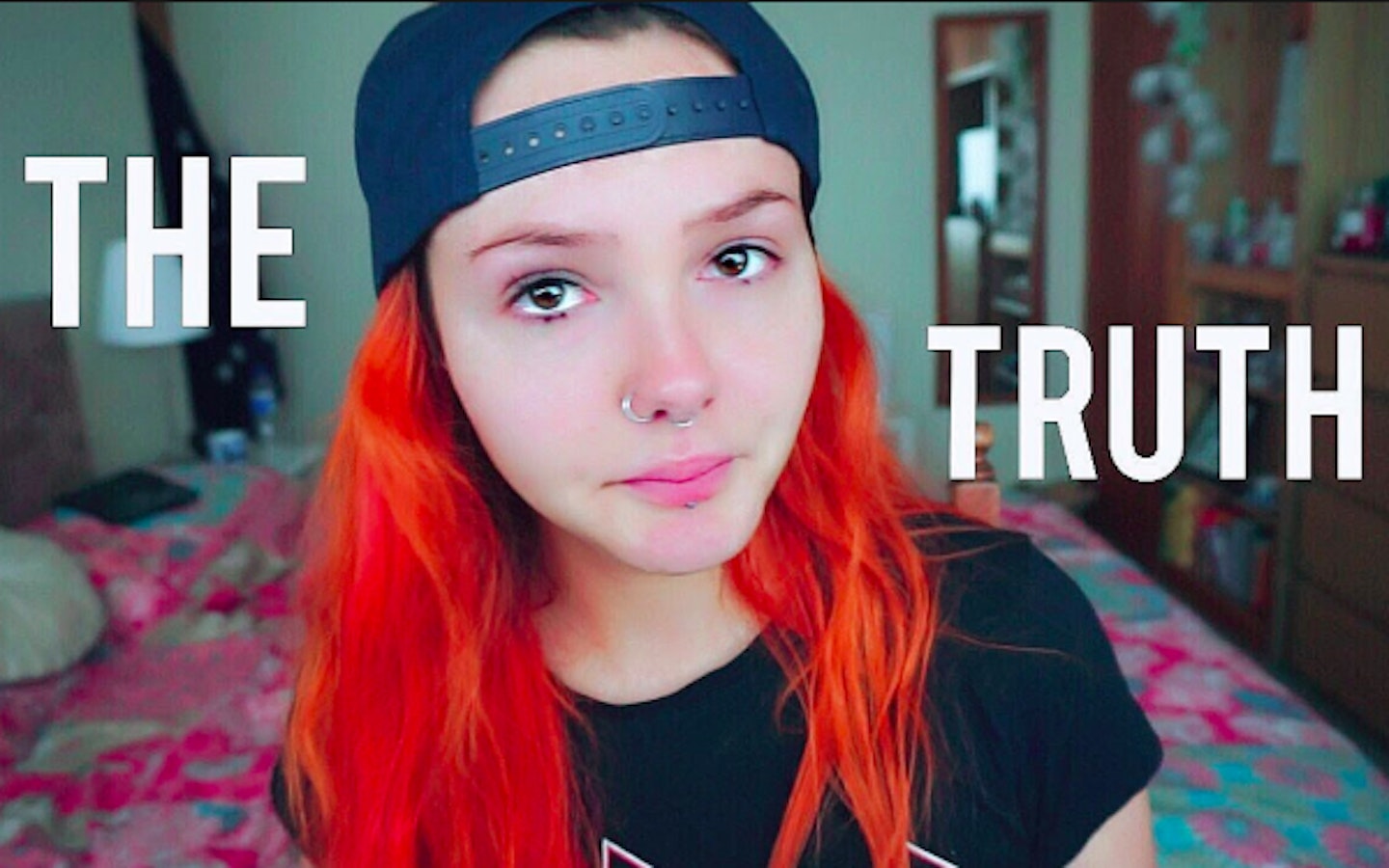 48 of 64
CREDIT: Youtube
Sarah Goodhart
Sarah now has 23k subscribers to her YouTube channel, where she makes honest, emotional videos about her time on Geordie Shore. Recently she uploaded an 18 minute one where she claimed producers had manipulated and taken advantage of her, leading her to quit her job before she was made permanent.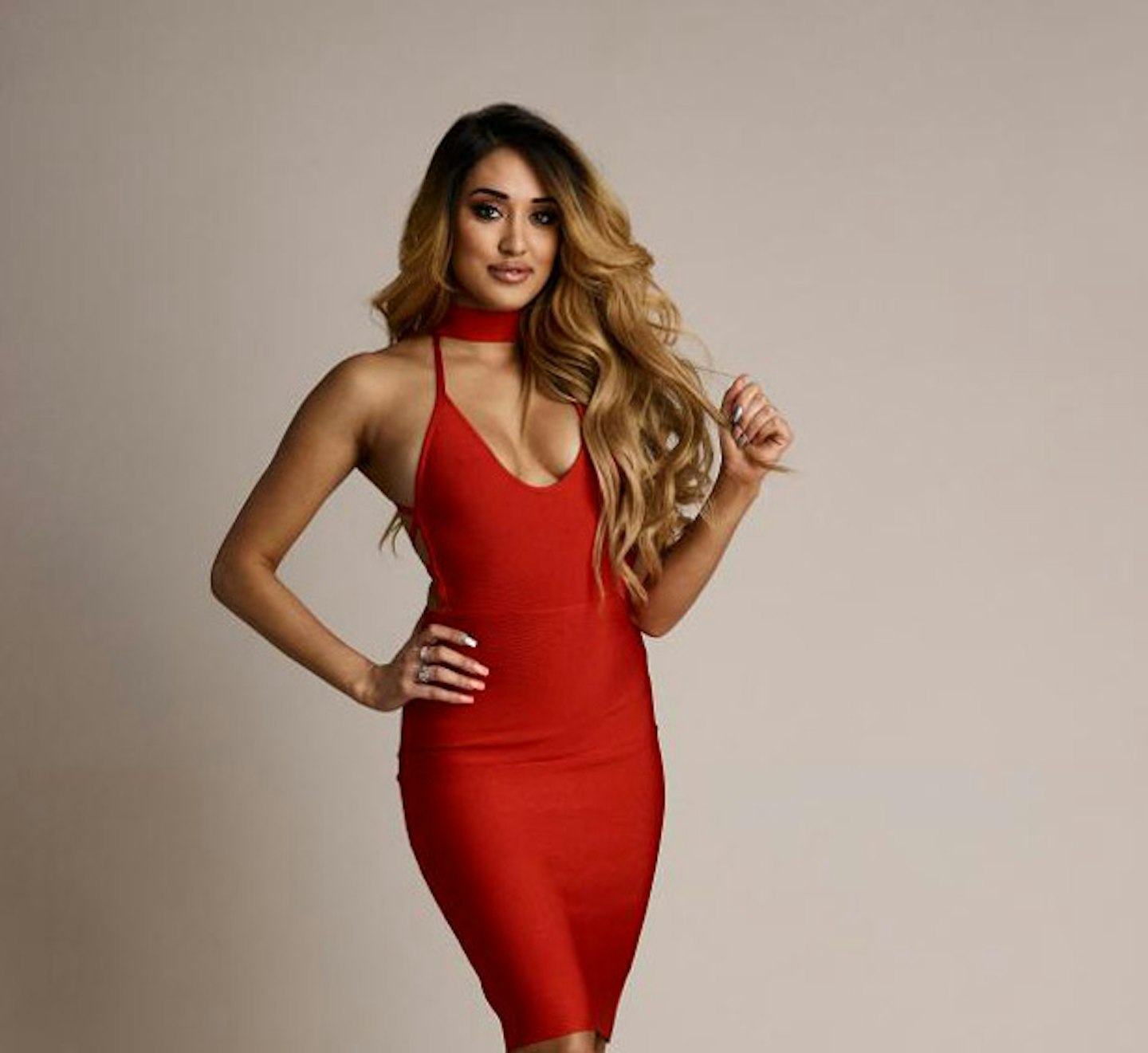 49 of 64
CREDIT: MTV
Zahida Allen
Zahida Allen entered the Geordie Shore house fresh from the more exotic coastlines of Ex on the Beach, claiming she had 'unfinished business' with Gaz Beadle.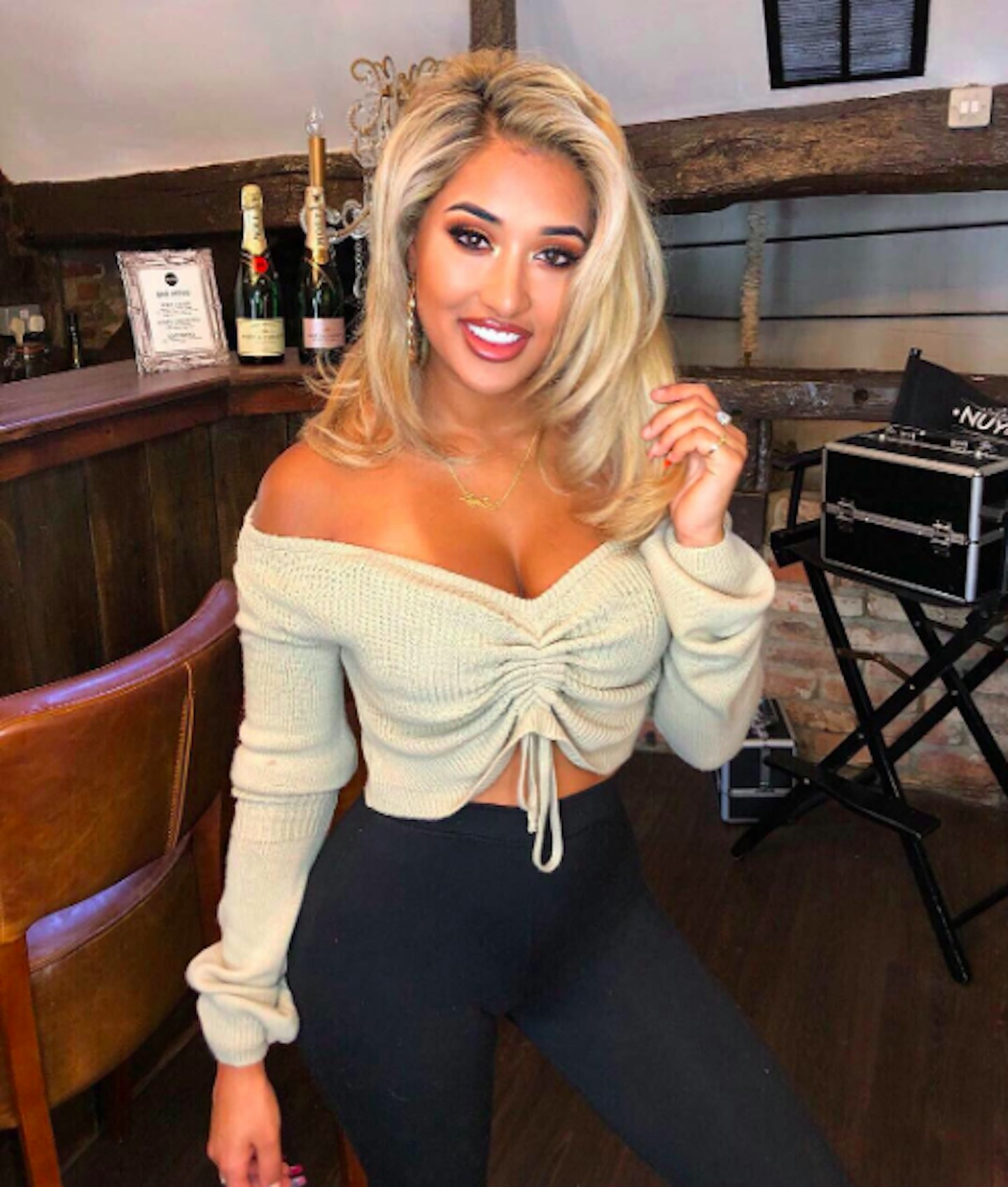 50 of 64
CREDIT: Twitter
Zahida Allen
Zahida was reportedly dropped from Geordie Shore after she failed to act upon her 'unfinished business' wit Gaz, leaving producers disappointed.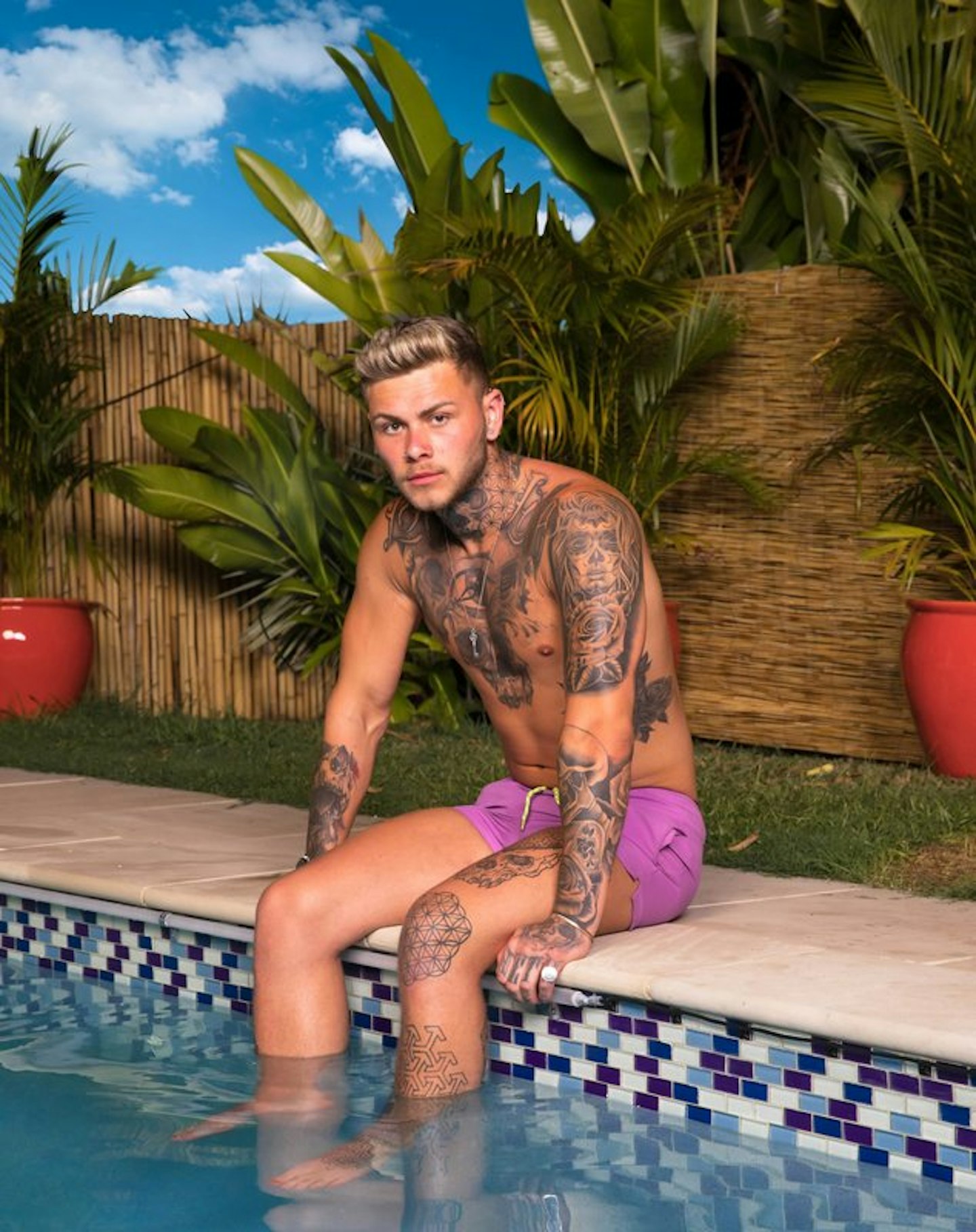 51 of 64
CREDIT: MTV
Grant Molloy
The casting of Grant Molloy was contentious from the very beginning, after Chloe Ferry threw a tantrum demanding he was removed after hearing bad things about him from friends on the 'toon. It was especially awkward when he made firm friends with Chloe's boyfriend, Sam Gowland.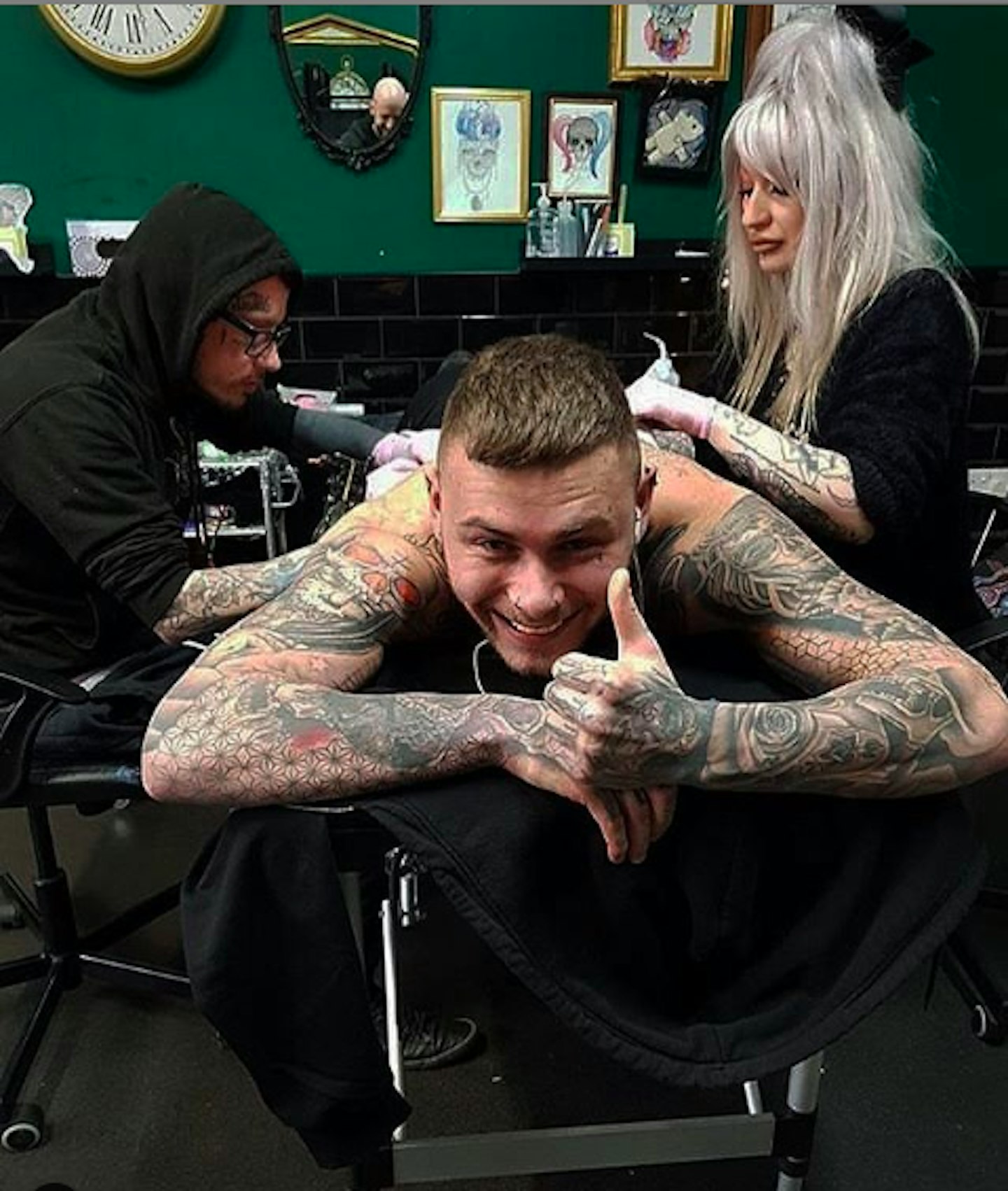 52 of 64
CREDIT: Instagram
Grant Molloy
After just one series on Geordie Shore, Grant returned to focusing on his two true loves – playing rugby and getting lots of tattoos.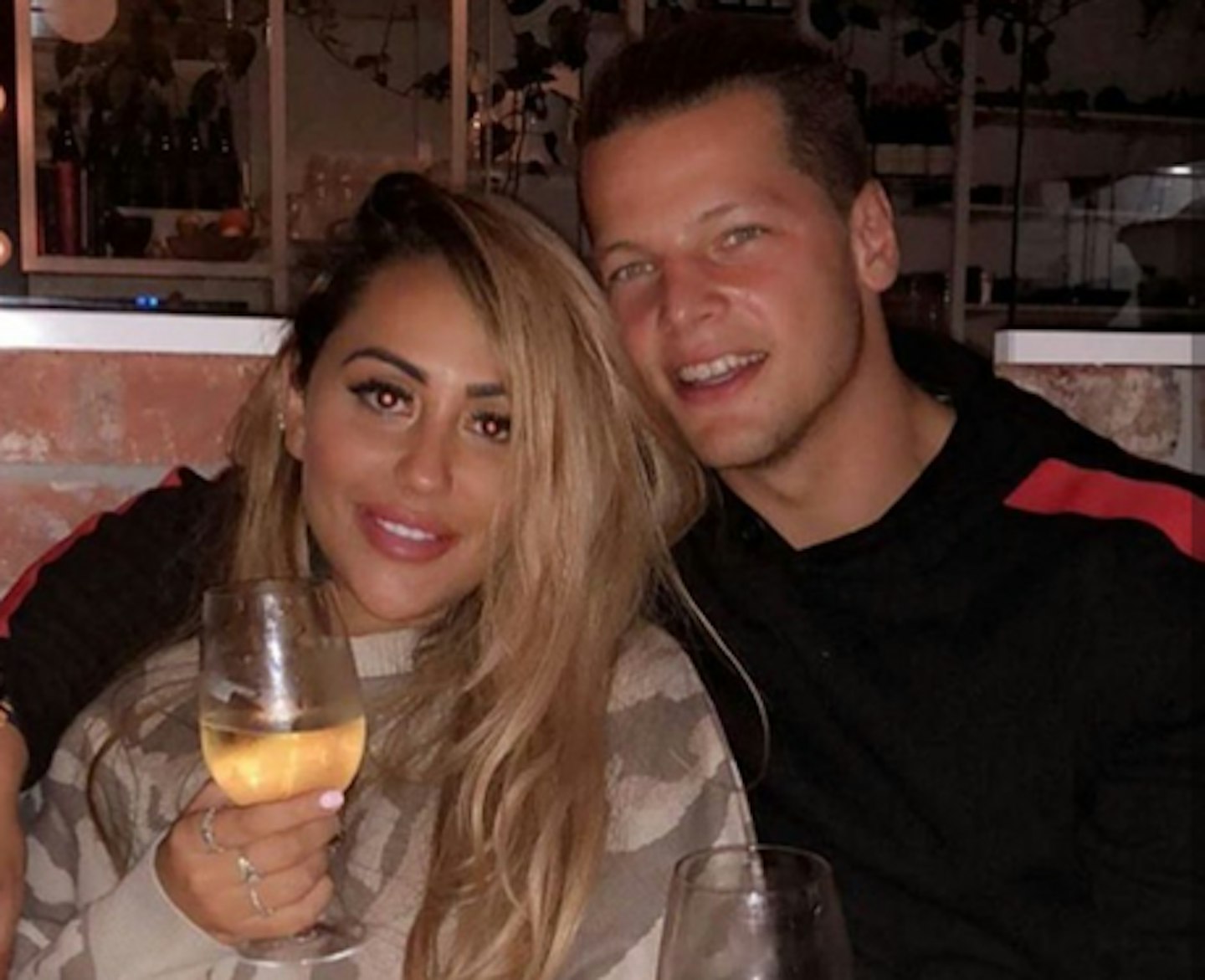 53 of 64
CREDIT: Instagram
Alex MacPherson
Another day, another Geordie shake up. For series 17 the cast moved over to Australia's Golden coast. Alex MacPherson was the long haired adonis who quickly hooked up with G Shore LEDGE Sophie Kasaei.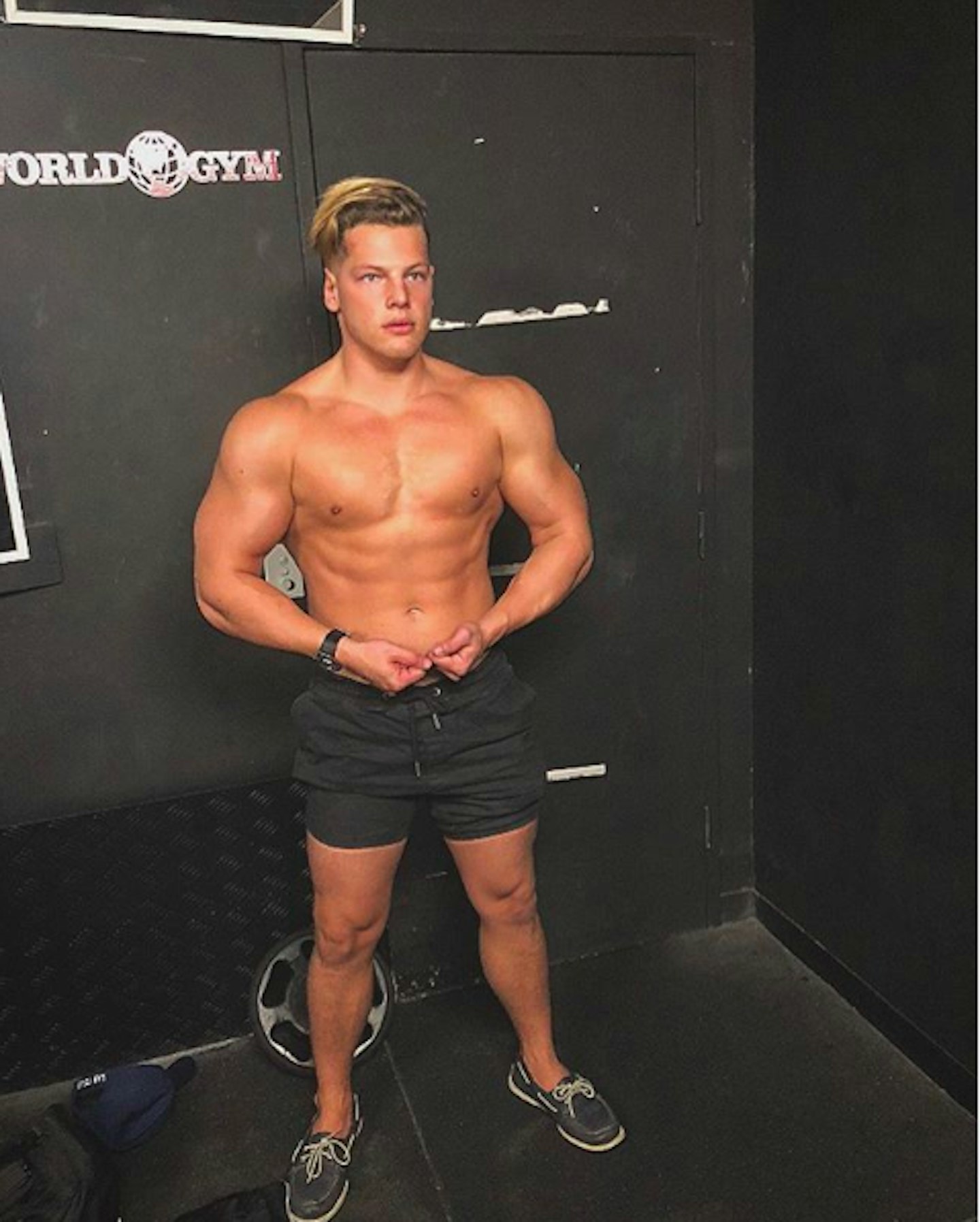 54 of 64
CREDIT: Instagram
Alex MacPherson
Other than spending lots of time in the gym, Alex has clearly been missing his Geordie besties as he's been posting plenty of throwback pics to his instagram.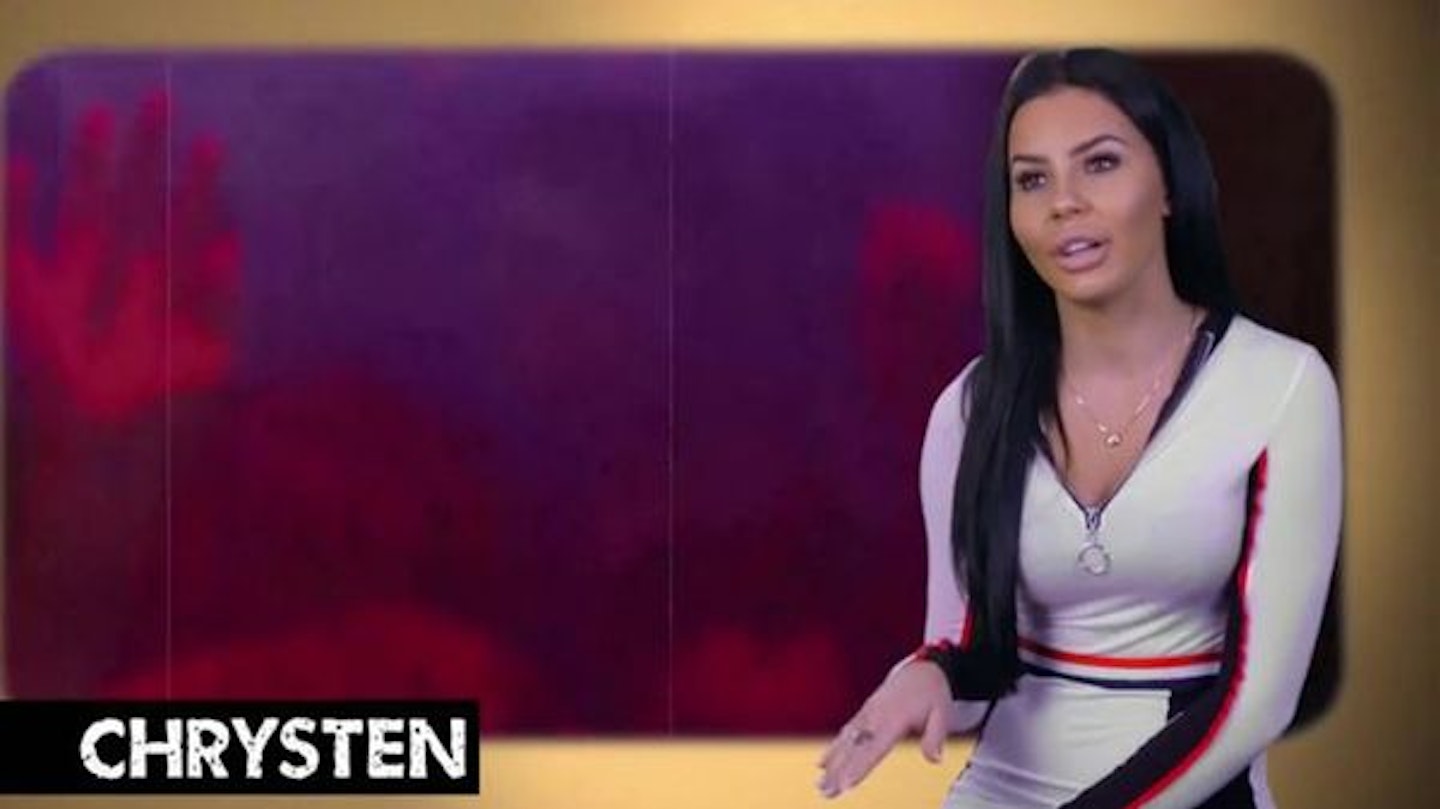 55 of 64
Chrysten Zenoni
Bikini model Chrysten Zenoni quickly caught the eye of the lads and ruffled more than a few feathers with the girls – man handling Sam's crown jewels as well as claiming she slept with former cast member Gary Beadle while he was on a promotional tour in Oz and still together with Lillie Lexie Gregg.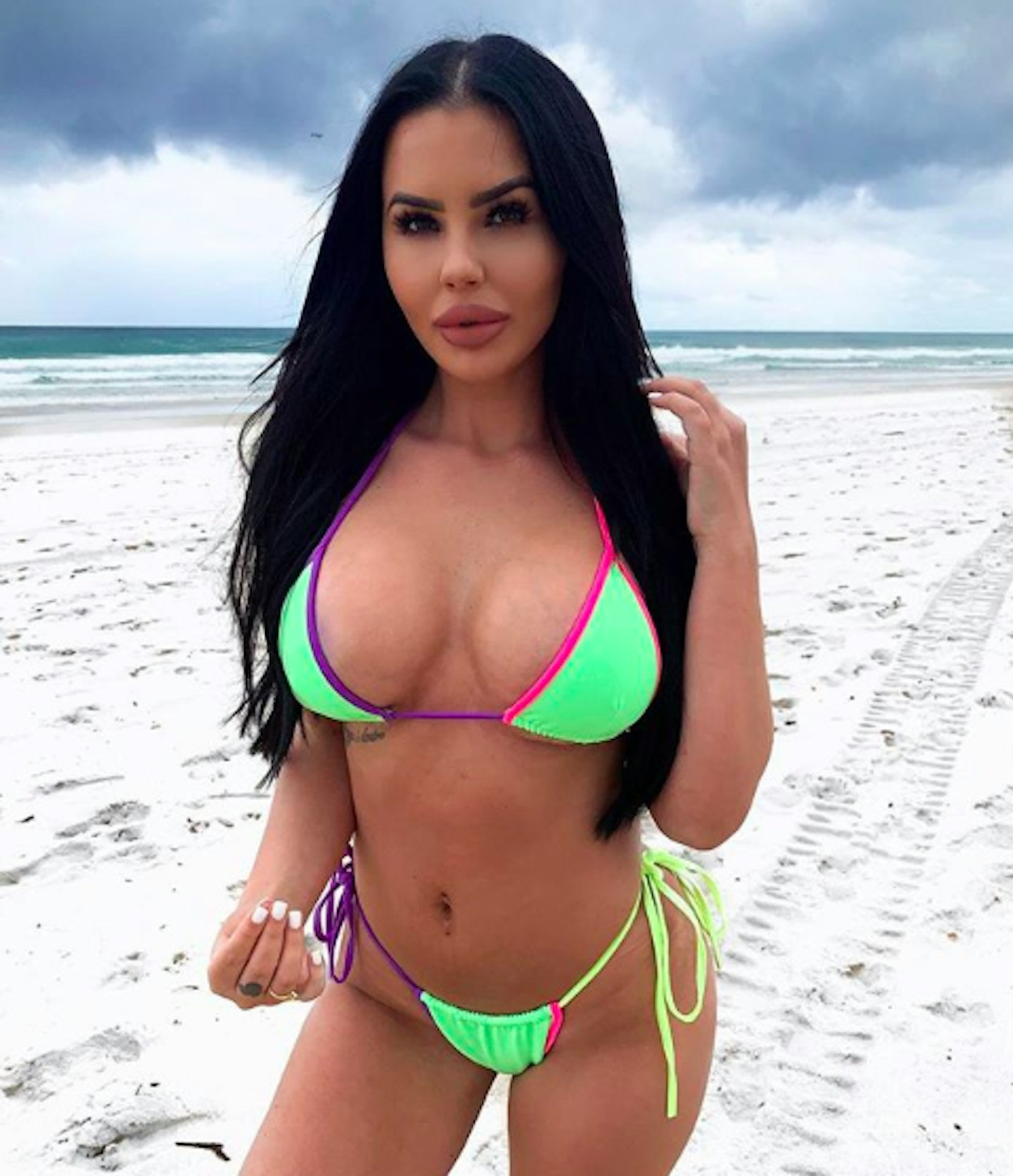 56 of 64
CREDIT: Instagram
Chrysten Zenoni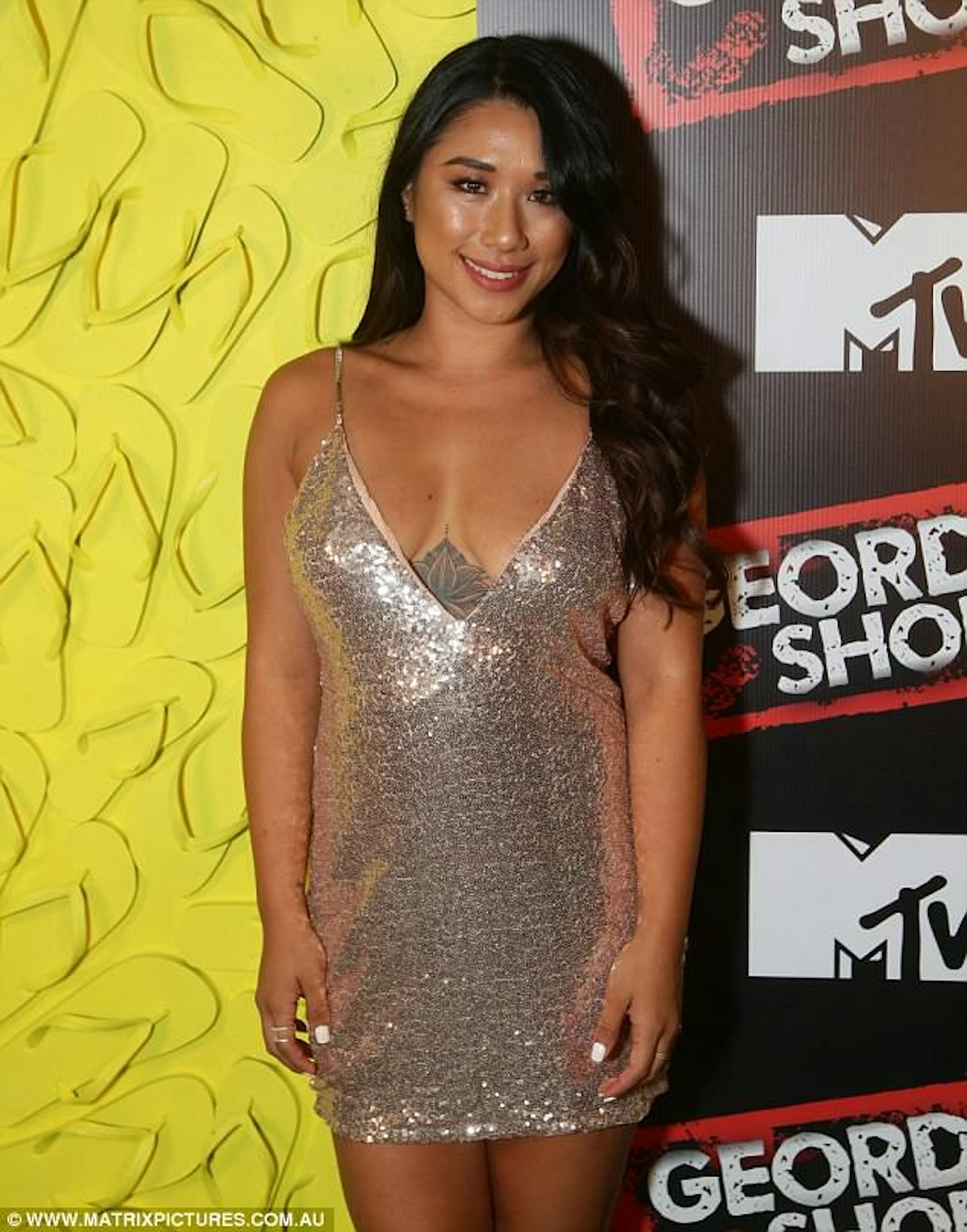 57 of 64
CREDIT: Getty
Dee Nygen
Smiley smiley pole dancer Dee Nygen made no secret of her desire to "get a shag" in the house. She made a beeline for Adam Guthrie when he came into the house midway through the season, who later branded her "easy" – charming.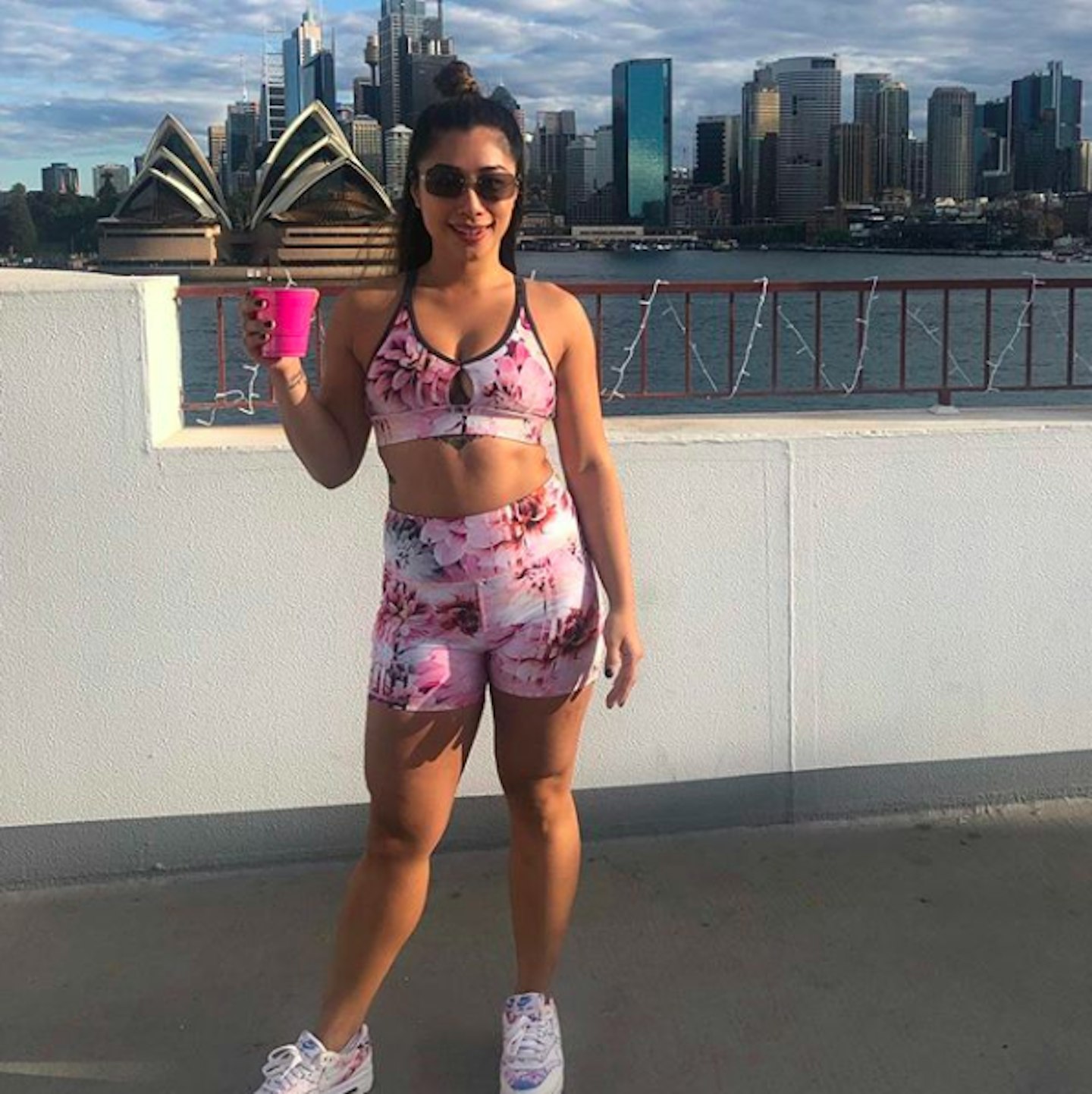 58 of 64
CREDIT: Instagram
Dee Nygen
Super fit Dee has recently taken part in grueling reality show The Challenge: War of the Worlds alongside Bear and Love Island's Georgia Harrison.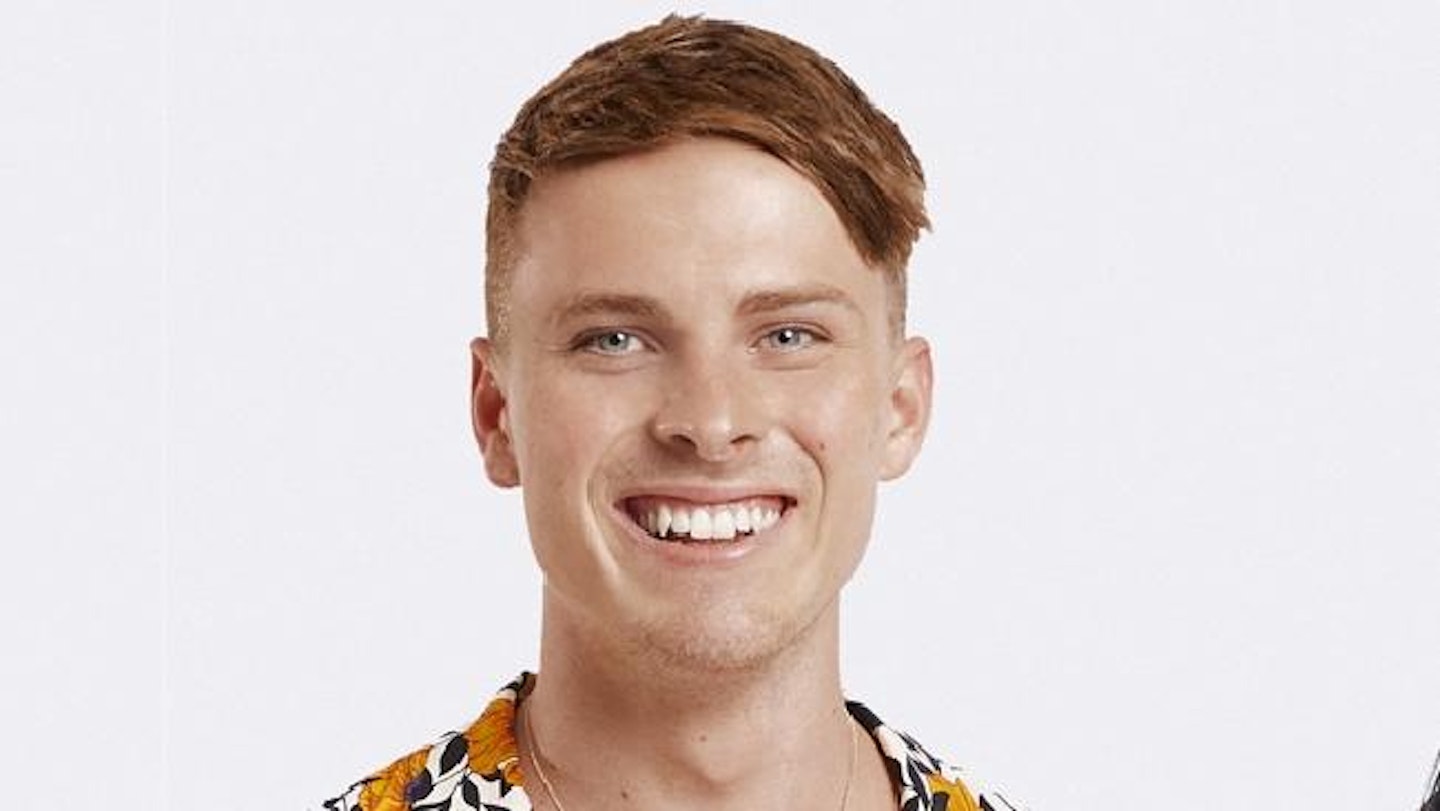 59 of 64
CREDIT: MTV
Nick Murdoch
Nick boasted about the fact that he'd dumped his girlfriend by text the night before filming started because he didn't want to cheat on her, and then threw a tantrum when Chloe Ferry and Sam Gowland wanted the shag pad after not seeing each other for days.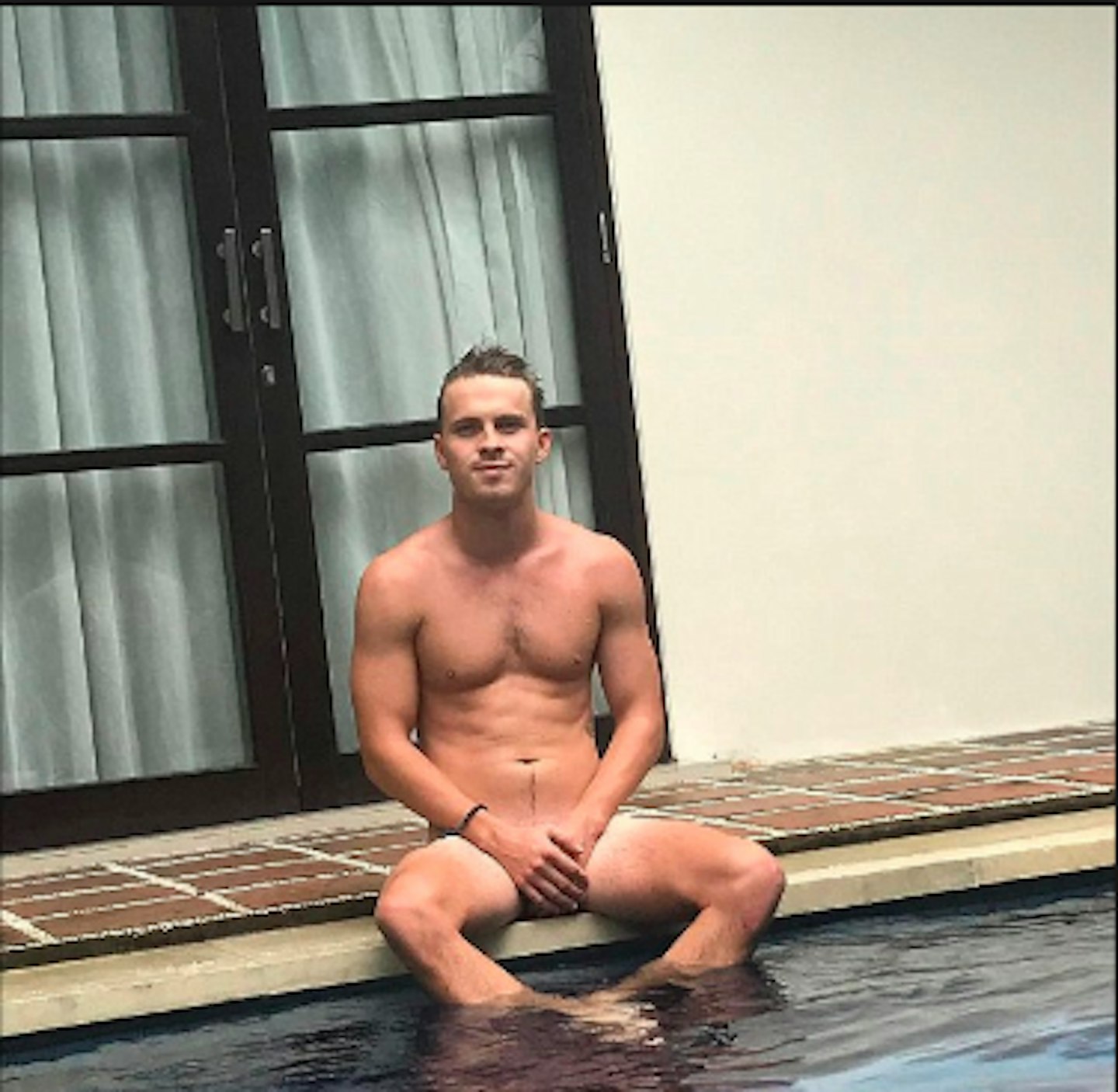 60 of 64
CREDIT: MTV
Nick Murdoch
Perhaps embarrassed by his stint on the show, Nick's chosen to shun the Australian limelight and has set his social profiles to PRIVATE, which is unheard of in reality TV world.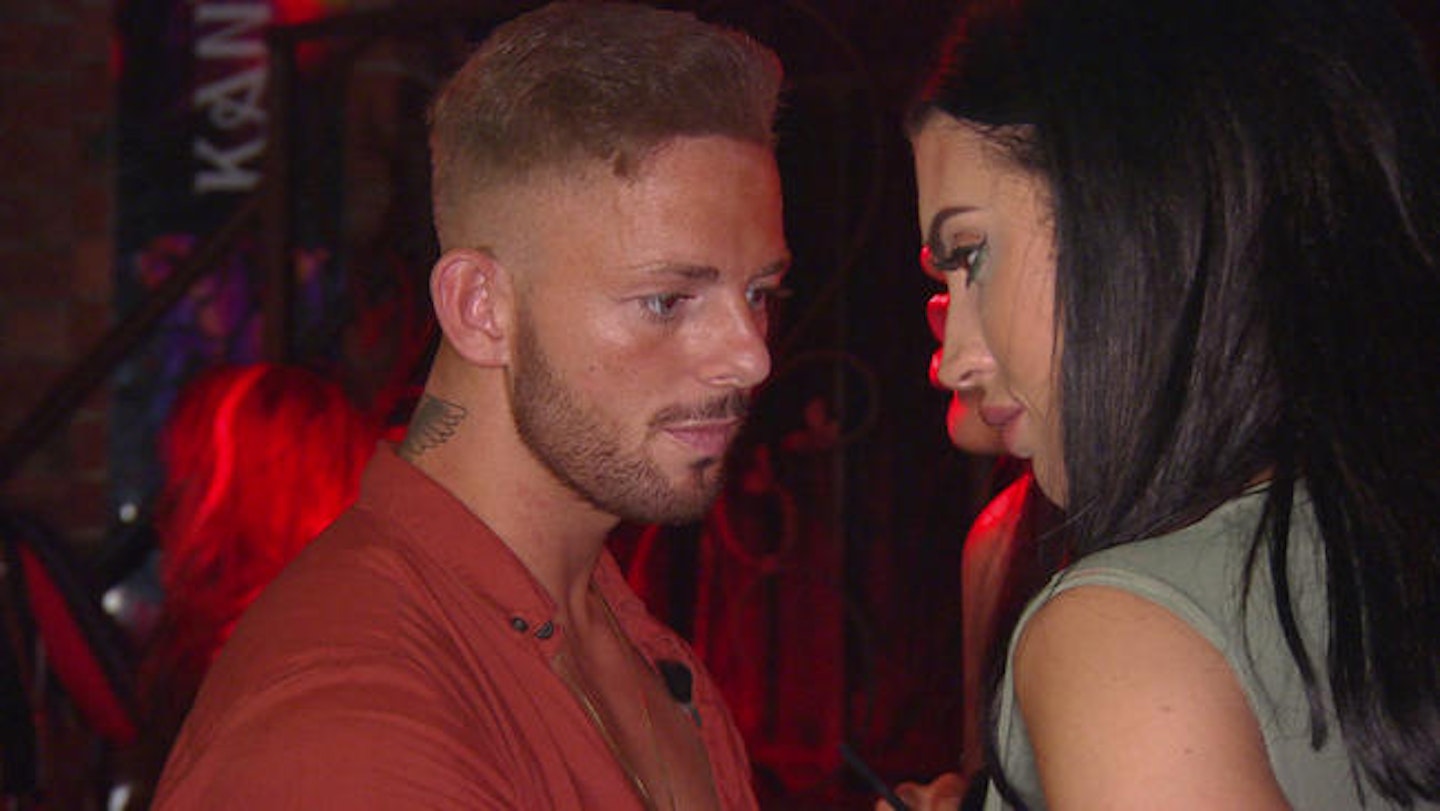 61 of 64
CREDIT: MTV
Adam Guthrie
Adam Guthrie entered the house halfway through the Gold Coast series, despite being a bona fide Geordie through and through.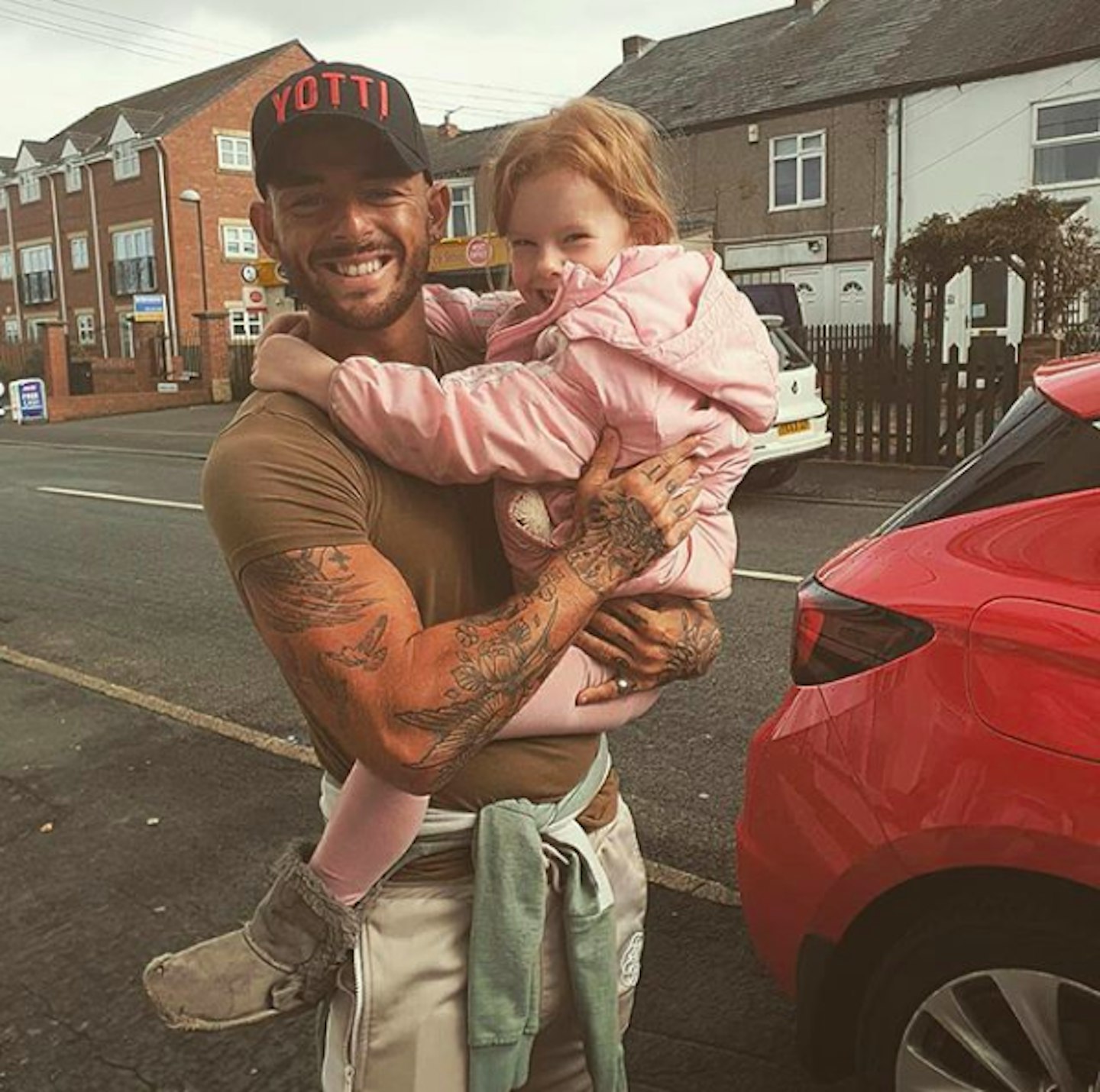 62 of 64
CREDIT: Instagram
Adam Guthrie
Adam has been enjoying the raised profile of being on G Shore by posting lots of pouty selfies. He returned in series 19 as a part timer.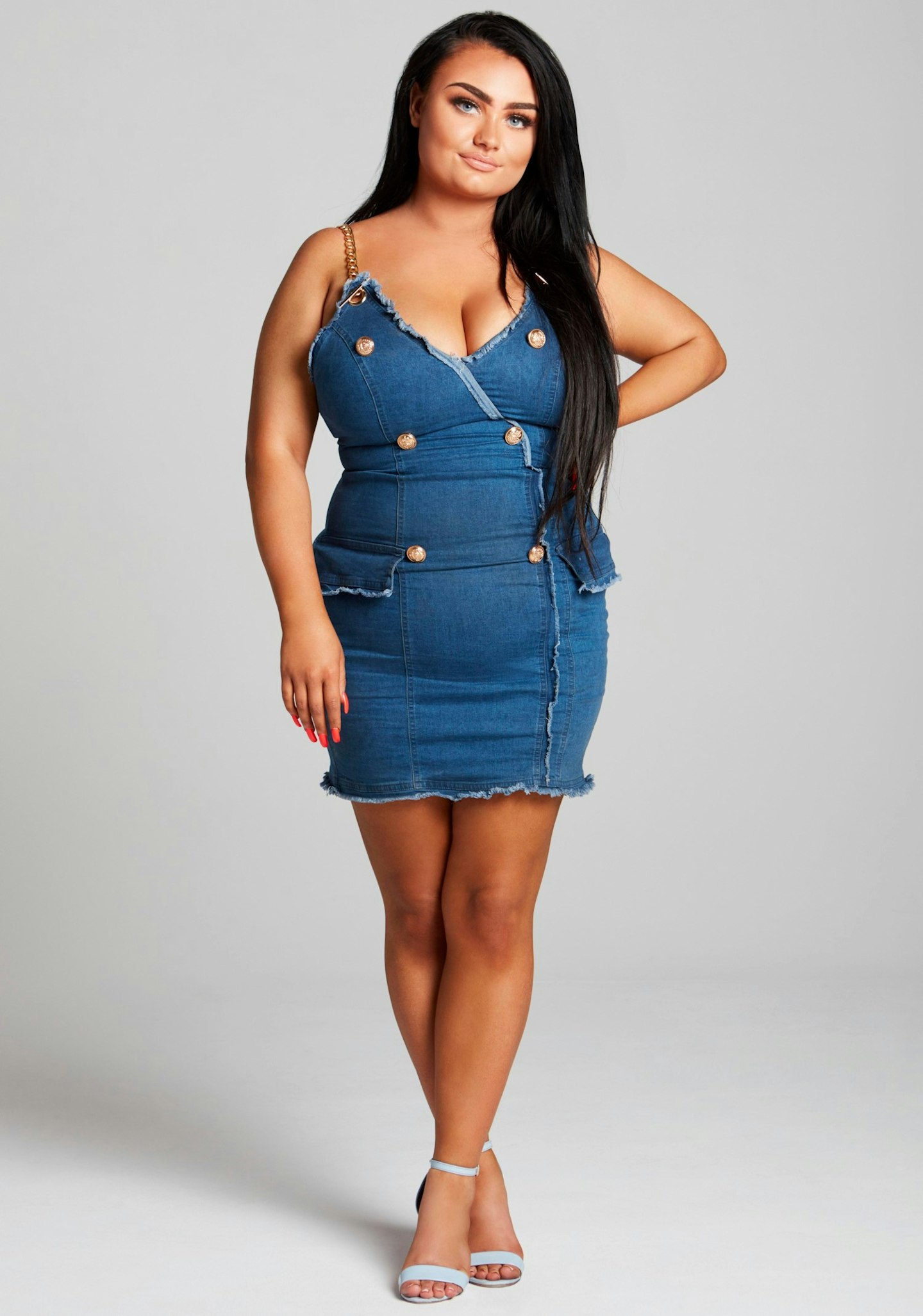 63 of 64
CREDIT: MTV
Faith Mullen
Producers decided to shake things up with Faith Mullen, a plus-sized influencer and Christian who believes sex before marriage is a sin.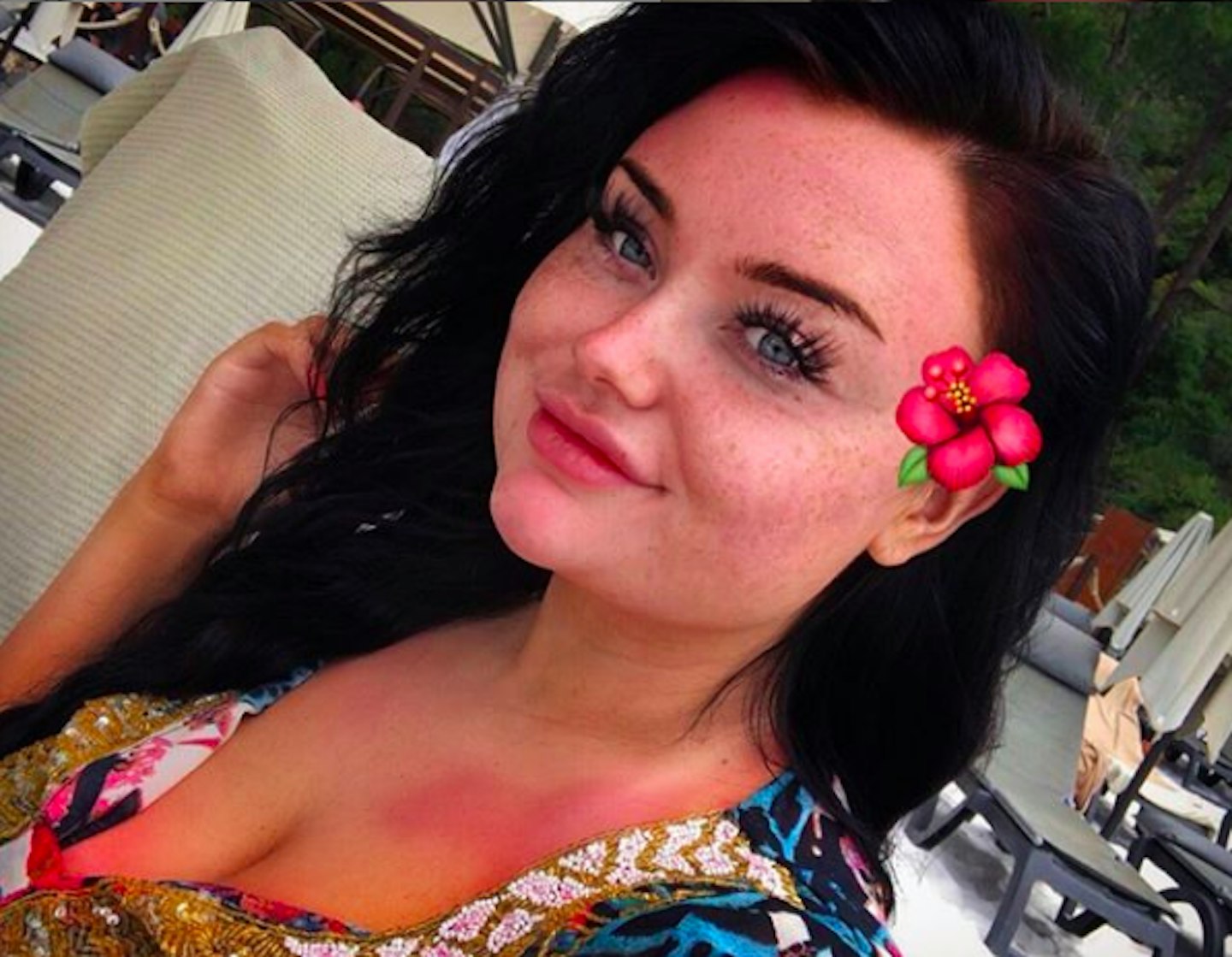 64 of 64
CREDIT: MTV
Faith Mullen
Faith was originally billed to return to the show part time but declined to come back after producers hired her arch nemesis. In the mean time, she's been doing what all youths should be doing and living her best life on holiday with her mates.
WATCH Gaz Beadle and Holly Hagan react to old Geordie Shore memories
Look! More news!
Channel 5 respond after Charlotte Crosby SLAMS 'insensitive and immoral' plastic surgery show
Holly Hagan 'shook to the core' after being praised by Khloé Kardashian
Speaking about her time on the show, Holly explained, "I remember when the show came out and I was so heavily slated for 'ruining the show' and crying all the time but I was literally in the middle of a breakdown where most people can just sit in their bedroom and cry.
"Instead I was forced to wait outside of a club for hours until the lads had girls in the area so that I'd walk in on them kissing. Then also wait up on the sofa back at the villa so I could watch him walk in with multiple girls for a 3sum. LOL baring in mind we'd broken up the day before 🤣 That's the tea."