There's an awful lot going on in the new season of And Just Like That – including the much-demanded return of everyone's favourite try-sexual character, Samantha Jones. But off screen, Kim Cattrall has plenty going on, too.
The thrice-divorced actress is set to marry her longterm boyfriend, Russell Thomas next year, telling friends she can't wait to wed the "love of her life". But if you think the guest list will include her TV co-stars, you'd better think again…
"Kim Cattrall is crazy in love with Russell and more than ready to get hitched," says an insider close to the 66-year-old, who met the 52-year-old British radio producer seven years ago, when he was working for the BBC in London.
"She's so happy and really feels like she and Russell were meant to be together – she calls him the love of her life. They don't need a big church wedding; they want to get married outside, surrounded by nature and all their favourite people in a big, multi-day celebration. She doesn't have a great track record with marriage but hopefully fourth time is the charm."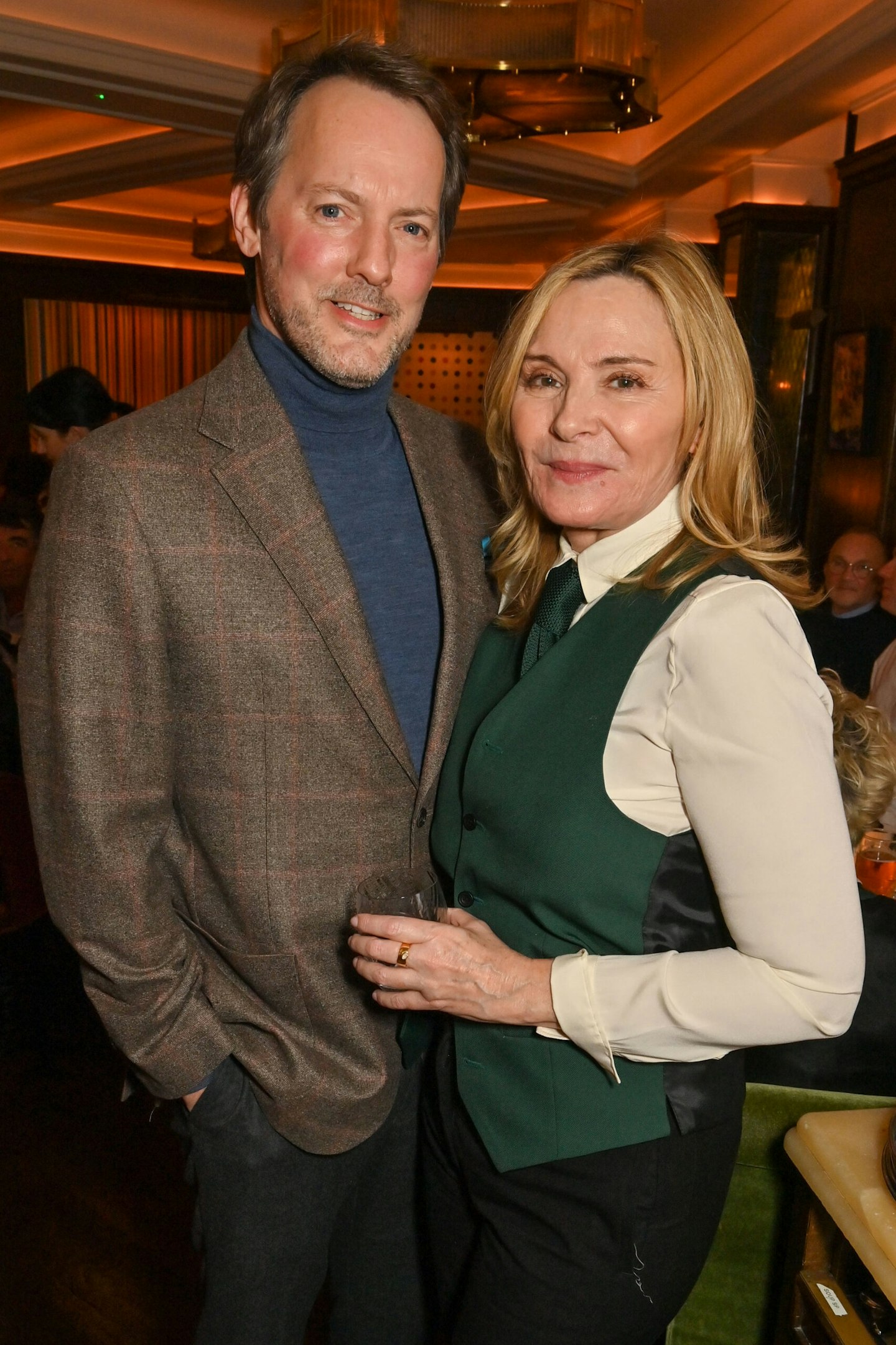 The pair initially connected by following each other on Twitter, before dating long distance for a while. They moved in together when the pandemic hit, with Kim explaining, "He came out to Vancouver. It was very brave of him because we didn't really know each other, other than having a few meals together. But he came and we got along great, and we've been together ever since!"
She added, "I'm very comfortable around him. He's a firecracker. He's got a wicked sense of humour, and he's easy on the eyes!"
But sources close to the TV legend – who starred in iconic HBO comedy series Sex and the City from 1998 to 2004 – say co-stars Sarah Jessica Parker, Cynthia Nixon and Kristin Davis won't be invited.
"It's going to be a big party and Kim's planning on inviting a few people she worked with on SATC," says our source.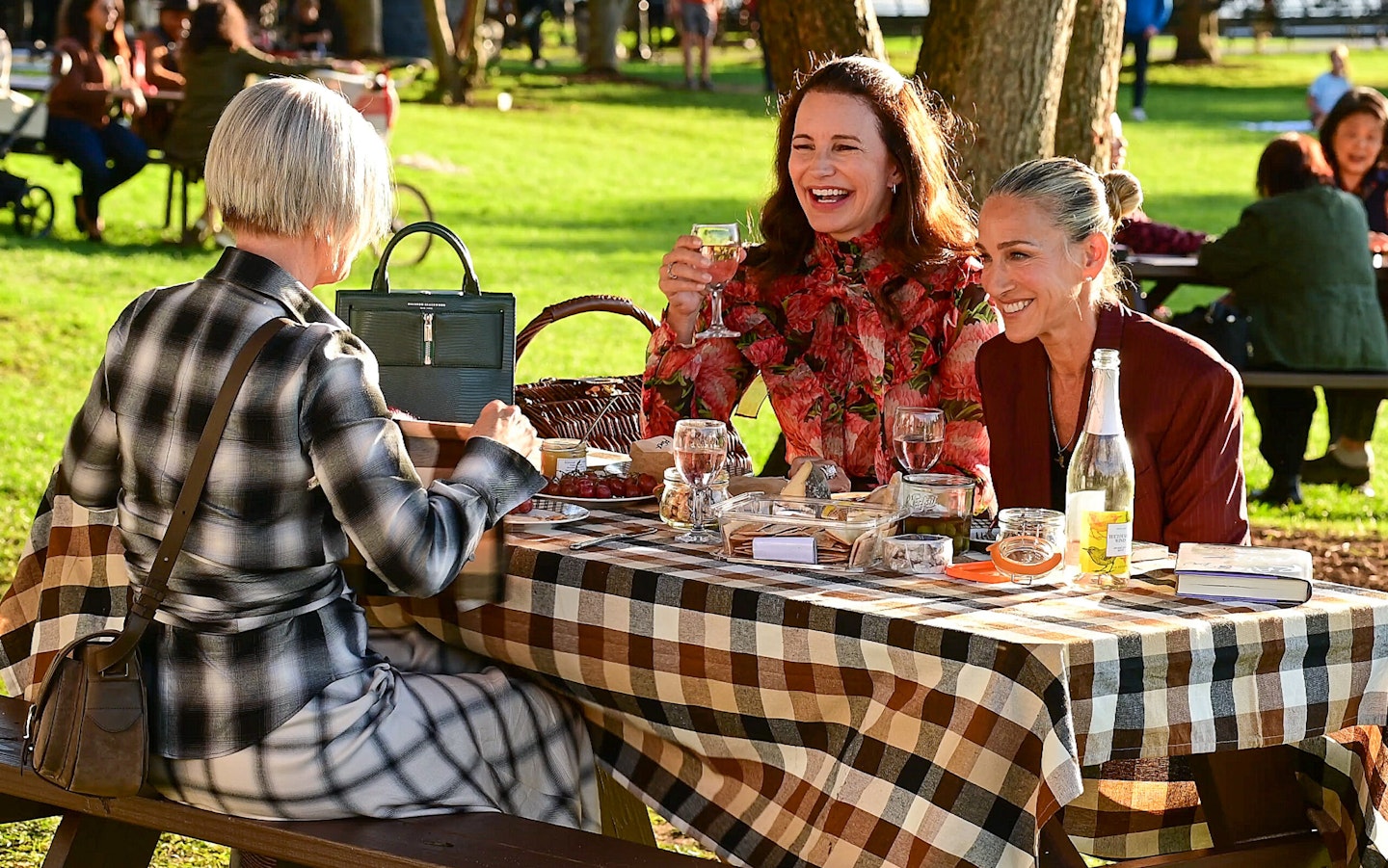 "She's very close to a couple of the producers and of course the original costume designer Patricia Field. But there won't be any invites for Sarah Jessica, Kristin or Cynthia – she doesn't want them anywhere near her wedding. Kim can't be bothered with any of that fake Hollywood stuff, pretending they're all pals again. The fact is, those women wouldn't even make her Christmas card list, let along her wedding."
The star of new Netflix drama Glamorous has previously spoken openly about her feud with co-star SJP, 58, and enduring long, 19-hour days on the set of SATC. She famously refused to be involved in a third movie for the franchise, despite the first two grossing more than $700million between them. She later publicly blasted SJP – who played Carrie Bradshaw – as "cruel", adding, "You are not my family. You are not my friend."
SJP did not respond publicly. When news broke of the reboot, Kim admitted she was "never asked to be part", adding, "I made my feelings clear after the possible third movie, so I found out about it like everyone else did – on social media. I was like, 'Ooooh, how...?'"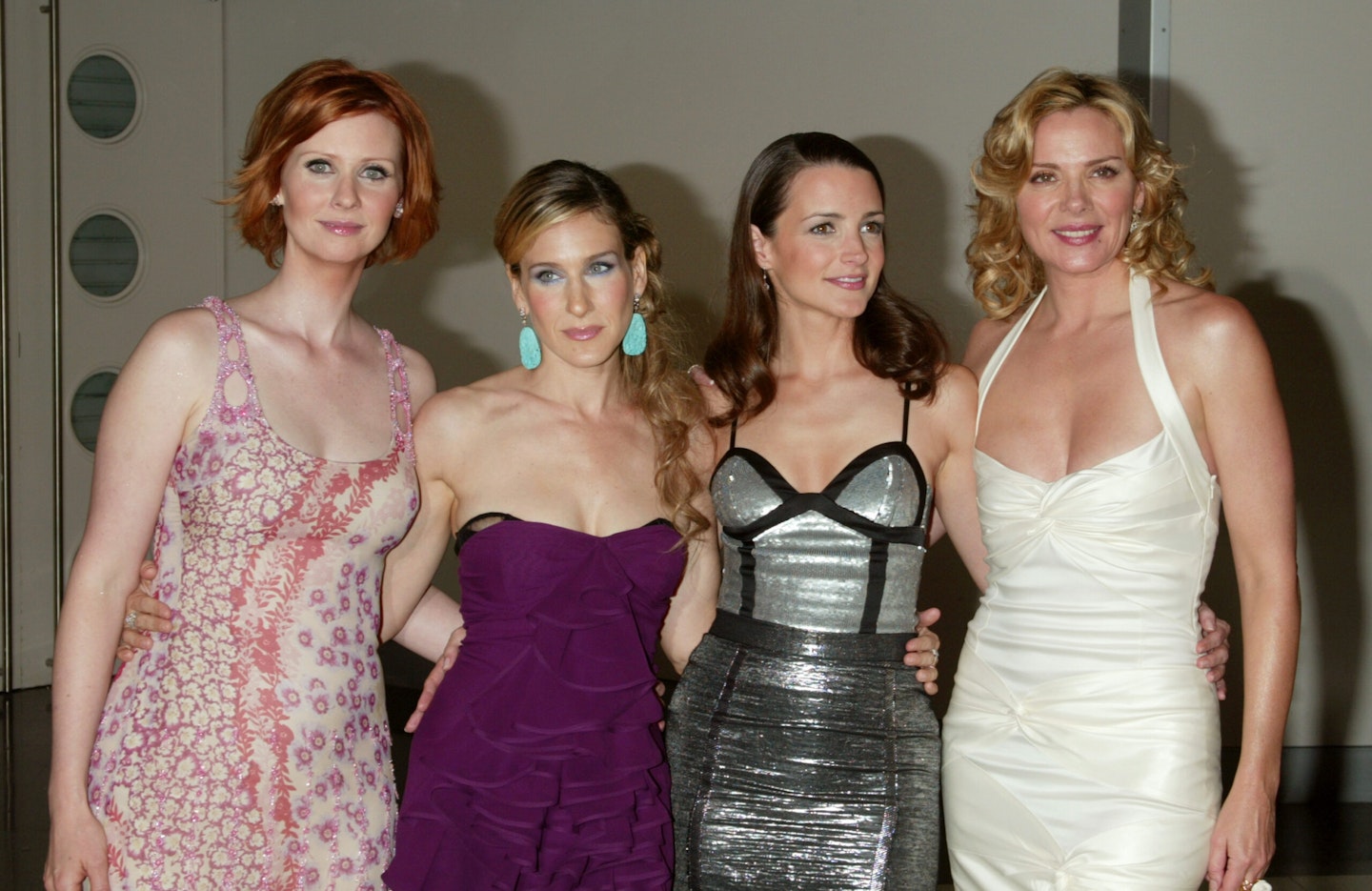 The Liverpool-born Canadian star initially insisted there was no chance of Sam returning, saying, "That's a no. It's powerful to say no… It's a great wisdom to know when enough is enough. I also didn't want to compromise what the show was to me. The way forward seemed clear… As difficult as it was, and as scary as it is to stand up and not be bullied… to just say, 'I'm good. I'm on this track. It was so great working with you. I so enjoyed it, but I'm over here'."
She later added, "Really the greatest compliment I could have as an actor is to be missed… Other than the really wonderful feeling of – it's rare in my business – people wanting more, especially at 65. That feels powerful, that I've left something behind that I'm so proud of. I loved her. I loved her so, so, so much. It's tough competition. The original show is in all of our imaginations. But for me, it feels clean… I just thought to myself, 'No, this is right.' And you can't go against that feeling. I don't ever want to be on a set and not want to be there." But she later admitted it was "odd" seeing the revival without her character in the line-up, explaining, "I don't know how to feel about it… This feels like an echo of the past."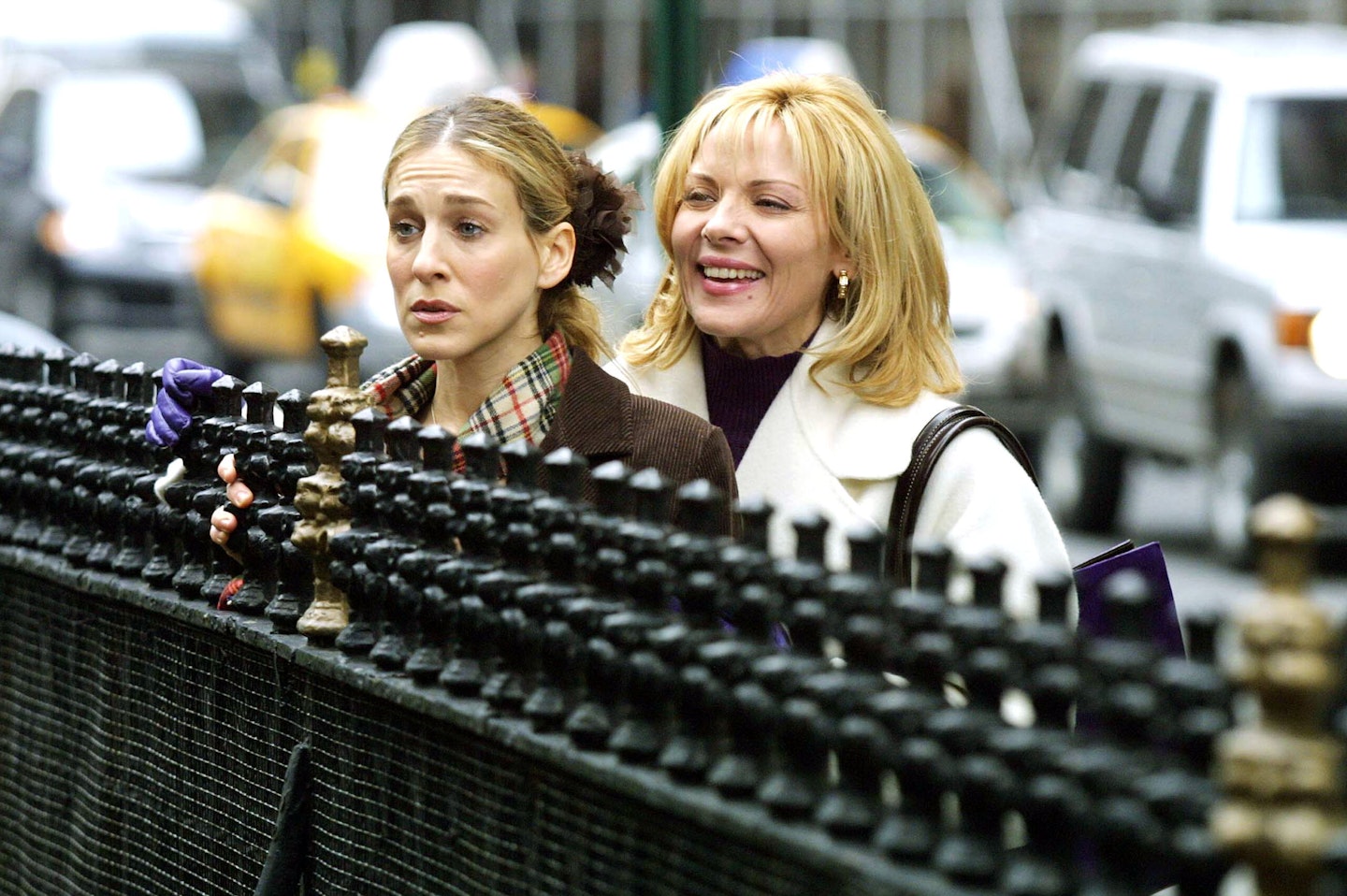 But, as heat reported in June, Kim U-turned, finally agreeing to return for just one scene, with Sam speaking on the phone to Carrie in a car; a cameo she filmed back in March. Insiders at the time said the backtrack came with conditions that meant Kim wouldn't have to be in the same room as Sarah, Cynthia, Kristin, or showrunner Michael Patrick King.
A US source confirmed, "Kim had two stipulations – one, that she would not act with any of the other girls, and two, she did not want to see Michael Patrick King… She will have gotten a shitload of money. It just shows the power of Kim. They still need her on the show. But even though this may get fans thinking she'll be back for the next season, she'll never do that. She was treated poorly. I'm glad she gets to be the hero… I'm sure it took a lot of massaging to make the cameo happen."
Which means – sadly – no big reunion scene on or off-screen. Our source continues, "Kim is never going to be friends with her SATC co-star, they come from such different backgrounds and mindsets. Of course, it didn't help that she's not the type of person to play mean girl games or bow down to someone just because they've got more power than she does. People will certainly talk, but it won't really surprise SJP or the others to be left off the wedding invite list. They are well aware that any relationship they have with Kim is strictly professional. And let's face it, it would be seriously awkward if they were invited. They're all well past the point of wanting to fake it. It's just better for everyone involved not to force anything."
Which leaves Kim to enjoy her romantic special day with Russell, in the heart of their beloved home in Canada. We're told, "They spend the majority of their time at Kim's home on Vancouver Island – it's their happy place and they want to get married there. There's so much natural beauty and Kim's excited about taking her wedding guests on an adventure to show it off. They're going to make it a really fun, down to earth weekend, not some snobby Hollywood affair. And that's Kim to a T. She might be a huge film and TV star, but she's happier hanging out in her garden than at some fancy party. She can't be bothered to pretend otherwise, which is why she would never really fit in with the cool kids…"
WATCH: Annie Murphy On Schitt's Creek Fashion And Singing Saweetie With Salma Hayek