It has come to the end of the road for the "King and Queen" of Gogglebox and fans are not happy.
Mica Ven and Marcus Luther are quitting the iconic Channel 4 show after five years and our Twitter timeline is full of heartbroken memes and devastated tweets as viewers show how upset they are by the news.
One fan declared, "Not Marcus and Mica leaving Gogglebox they had ascended to be the King and Queen of the show for me," while another stated, "Respectfully Marcus and Mica leaving Gogglebox has actually ruined Christmas."
Bit dramatic but we're here for it.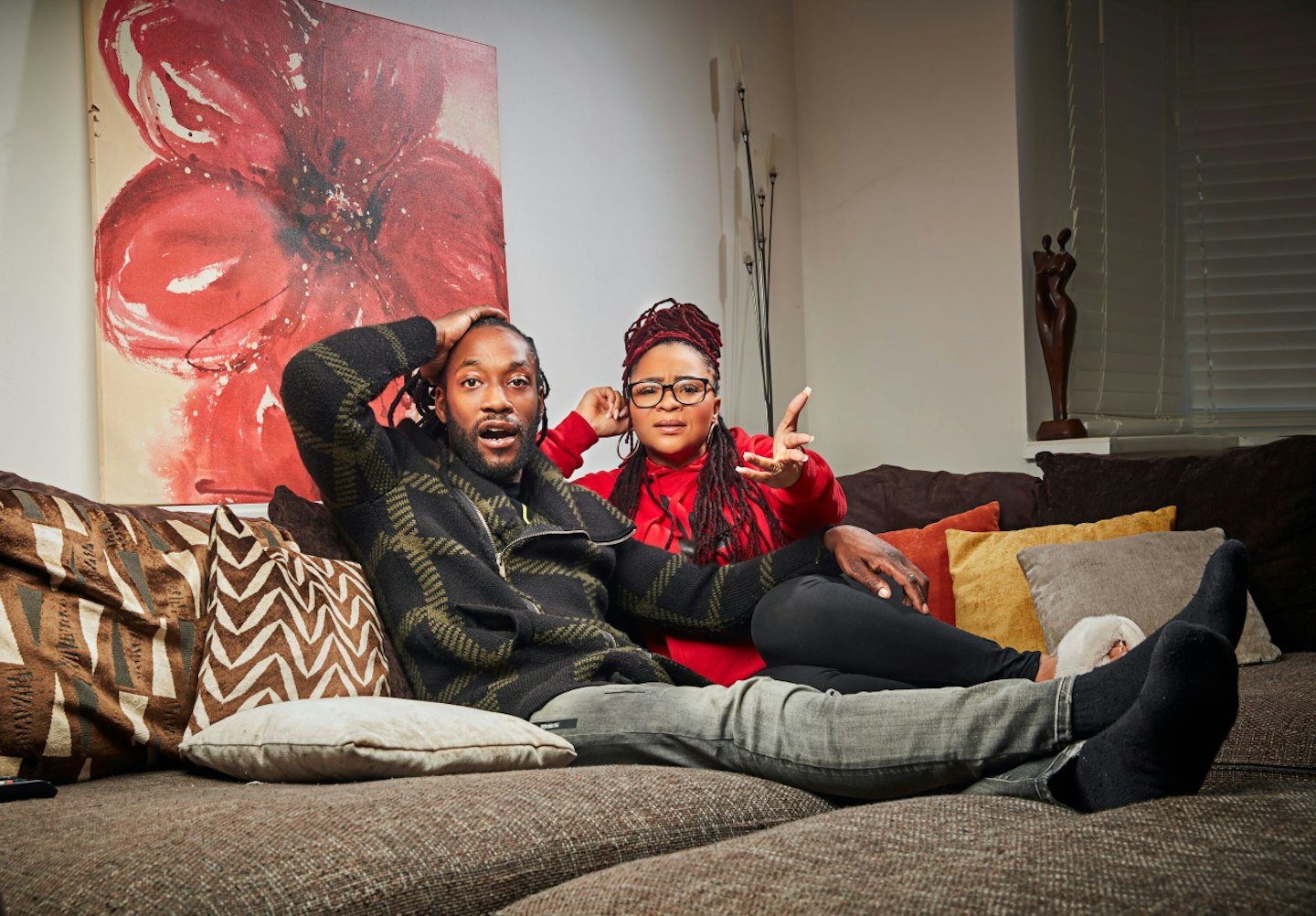 Mica and Marcus told their followers they'd made the decision to move on to pastures new in a heartfelt Instagram post, but made it clear they'd loved their time on Gogglebox and the "epic journey" it had taken them on.
The couple wrote, "We just want to say a MASSIVE THANK YOU to @c4Gogglebox for having us for the last 5 years, even though we had to travel so far for filming (downstairs & through the corridor 😆) it was so worth it, it's been an epic journey! You guys are the bestest of the best 🤗.
"We've had so much fun with you all tuning in at home & the hardworking Gogglebox crew's but it's time to put down the remote and see what else God has in store for us 🫣😁."
Their fellow cast members and fans took to the comments section and, honestly, it was nearly as emotional as the Twitter feed, with crying emojis and broken hearts aplenty.
"I'm SOOOO gutted 😭😭😭😭😭😭😭" one wrote, with another in agreement, "NOOOOOOOO This is unacceptable. I'm not happy 😩."
However, one fan might be onto something as they put forward an idea I think we would all be on board with.
"Time to have your own comedy show because you 2 had me in stitches every time stay blessed you 2.. Big up yuh self ❤️."
Now THAT is something we would watch...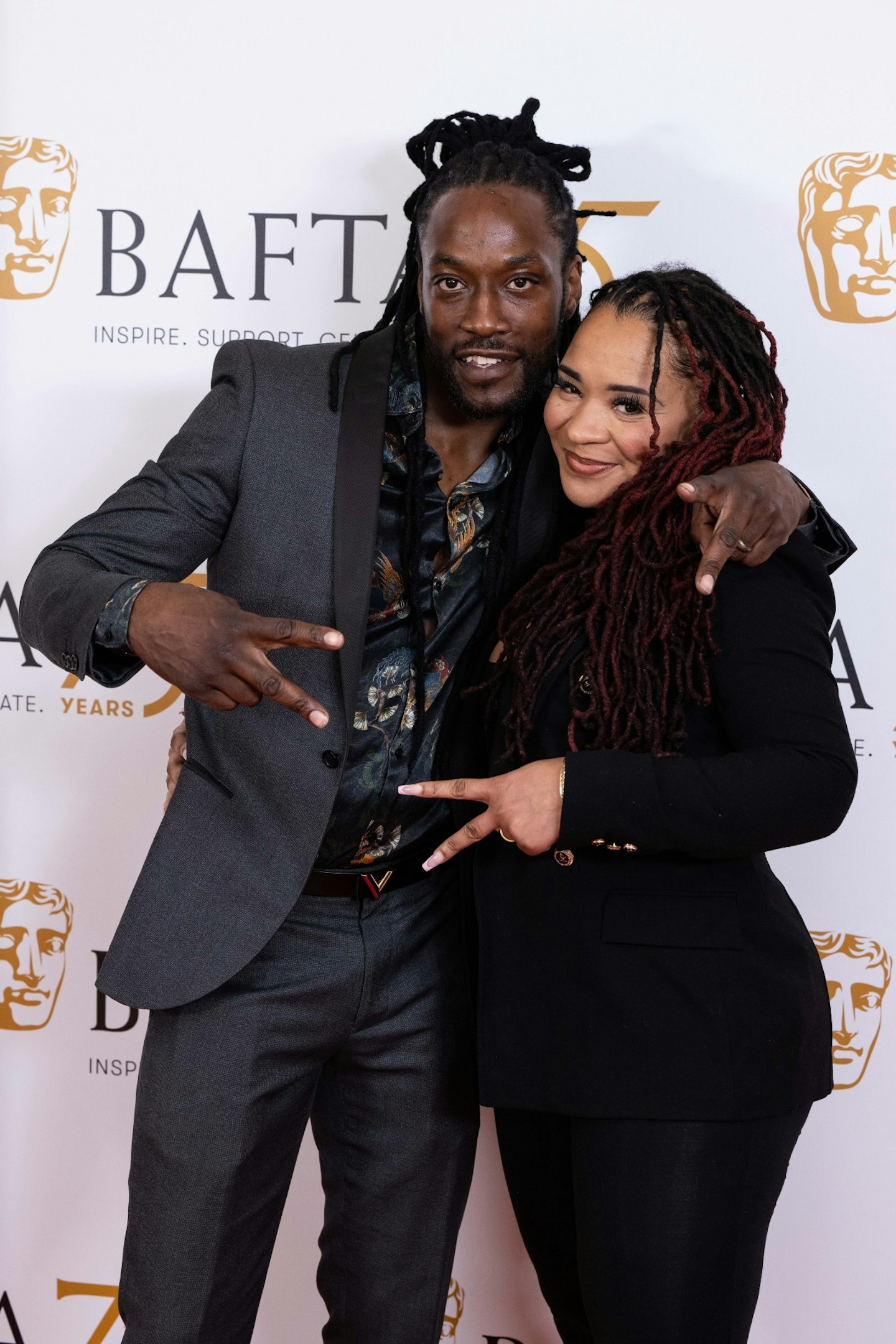 Who are Marcus and Mica from Gogglebox?
Marcus and Mica are a couple who have been part of the Gogglebox family for five years, they both have they own businesses and a gorge family.
What do Marcus and Mica from Gogglebox do for a living?
Marcus is the founder of TM Boxing Gym. Mica is a hairdresser and has her own salon in London, she specialises in natural hair and regularly shares her work on the business' Instagram page.
How old are Marcus and Mica from Gogglebox?
Mica is 44, which honestly sent us into shock when we found out, and Marcus is 37 years old.
How long have Marcus and Mica from Gogglebox been together?
The Gogglebox faves have been coupled up for several years (can you tell we watch a lot of Love Island?). Although not married, they have a stunning blended family and are absolute couple goals.
They have one son together, Yash. Marcus has a son from a previous relationship, Shiloh, and Mica had two daughters called Sachelle and Shuggy before she met Marcus. It's safe to say they are one big family as Mica calls herself a "mother of 4". Absolute cuties.
Do Marcus and Mica have Instagram?
They do, you can follow Marcus @therealmarcusluther and Mica has a personal account @realmandyvee and her professional hairdressing account @micanicolehairstylist.
WATCH 'I Ain't Proposing!' Ekin-Su & Davide Play Mr & Mrs
LISTEN to the latest episode of the heat 7 podcast