Following the hotly anticipated return of Netflix's cult hit Sex Education last September, we thought we'd give you a recap on some of the show's stars.
First up, Ruby Matthews, played by Mimi Keene.
Who is Mimi Keene?
Mimi is an actor whose break out role came in 2019 when she landed the role of Cindy Williams in EastEnders, which she played between 2013 and 2015. In 2019, Mimi was cast as Ruby Matthews in series one of Netflix's Sex Education and she's played the role ever since.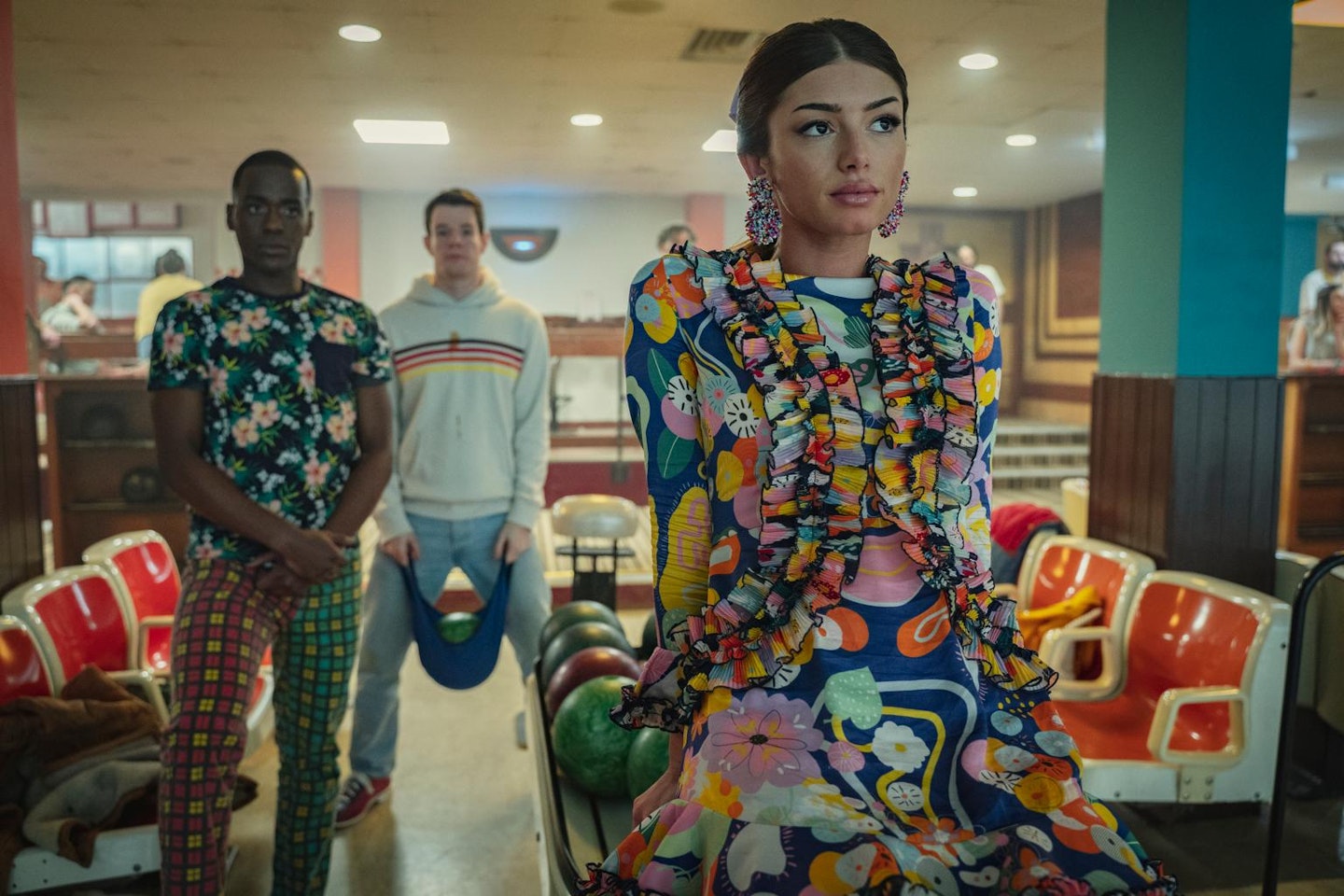 How old is Mimi Keene?
Mimi's birthday is on the 5th of August 1998, making her 23 years old and a Leo.
Where did Mimi Keene go to school?
Like many of her contemporaries, Mimi is the product of a dedicated theatre school education and attended the prestigious Italia Conti Academy in central London.
Mimi Keene ethnicity
Mimi is British, but since delivering her main character energy for series three, fans have been speculating on Twitter about her ethnicity.
One said, "Does anyone know off what ethnicity Mimi Keene is? She looks really Italian to me."
Another disagreed, writing, "Need to know @mimikeene3 's ethnicity… She looks middle easterner."
While she's yet to speak about her parents or heritage, Sex Education has been praised for championing racial diversity, with a cast including Ncuti Gatwa (Eric Effiong), Patricia Allison, Simone Ashley (Olivia) and Chaneil Kular (Anwar).
"The diversity in the #SexEducation cast is SO beautiful and unrivalled!" wrote another Twitter user. "The fact that all characters are treated with care and given depth, and that it never verges on tokenism like "here's your brown character lol enjoy" is so important.
"My eyes and soul are so thankful."
Has Mimi Keene got a boyfriend?
Her social media isn't giving much away (apart from the fact that she's an absolute stunner out of character as well as in it) but she does appear to have a love for dogs, and dogs are better than a boyfriend. She's dog mum to pet Chihuahua called Baby.
What else has Mimi Keene been in?
Mimi's first TV roles were in CBBC shows Sadie J, where she played Brandy May Lou for one episode, and in a reality mini-series called School for Stars, which followed the pupils of Italia Conti as they made their way in showbiz.
She then had small roles in Casualty and Our Girl, before landing EastEnders and later Sex Education.
WATCH: 'Mum thought it was sweet!!' The cast of Sex Education on watching THOSE scenes 👀
Ruby Matthews in Sex Education
Ruby is introduced in series one as the Queen Bee of the Untouchables, a group of popular girls in lead character Otis' school who look down their noses at the other students.
Mimi's role is small in the first series, only interacting with the protagonists in episode five where she turns to Otis and Maeve to help her identify the anonymous culprit behind sharing her private nudes with the rest of the school.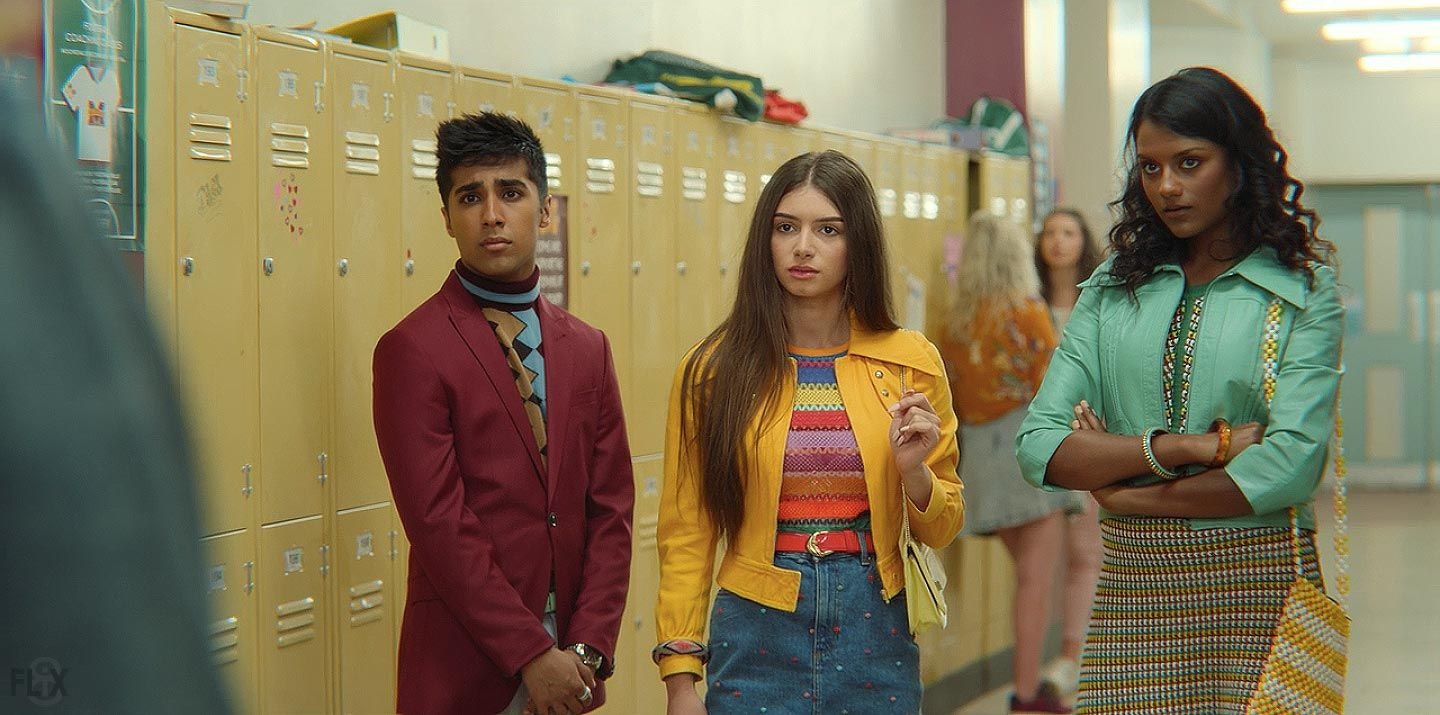 In series two, Ruby proves to play a much bigger role when she ends up popping Otis' much obsessed over cherry. In episode six, Otis wakes up in bed alongside Ruby after a small gathering at his house gets out of hand, with Ruby casually admitting that they slept together and that she's "99% sure" they used a condom.
Her certainty later falls to "96.5%" and Otis – well versed in the risks of unprotected sex thanks to his mum the sex therapist – accompanies Ruby to the chemist to get the morning after pill.
Despite Ruby's 'mean girl' front, we learn that she's been struggling at home when she admits to the chemist that her dad has been suffering with degenerative bone disease Multiple Sclerosis (MS) for a year. Otis proves to be an unlikely support for Ruby and by the end of series two we're seeing the beginnings of a friendship blossom between the two.
In series three, Ruby and Otis start dating after failing to keep their casual sex a secret. However, their relationship breaks down when Otis admits he doesn't love Ruby and she dumps him.
CHECK OUT: Sex Education series three sneak peek
Sex Education sneak peek slider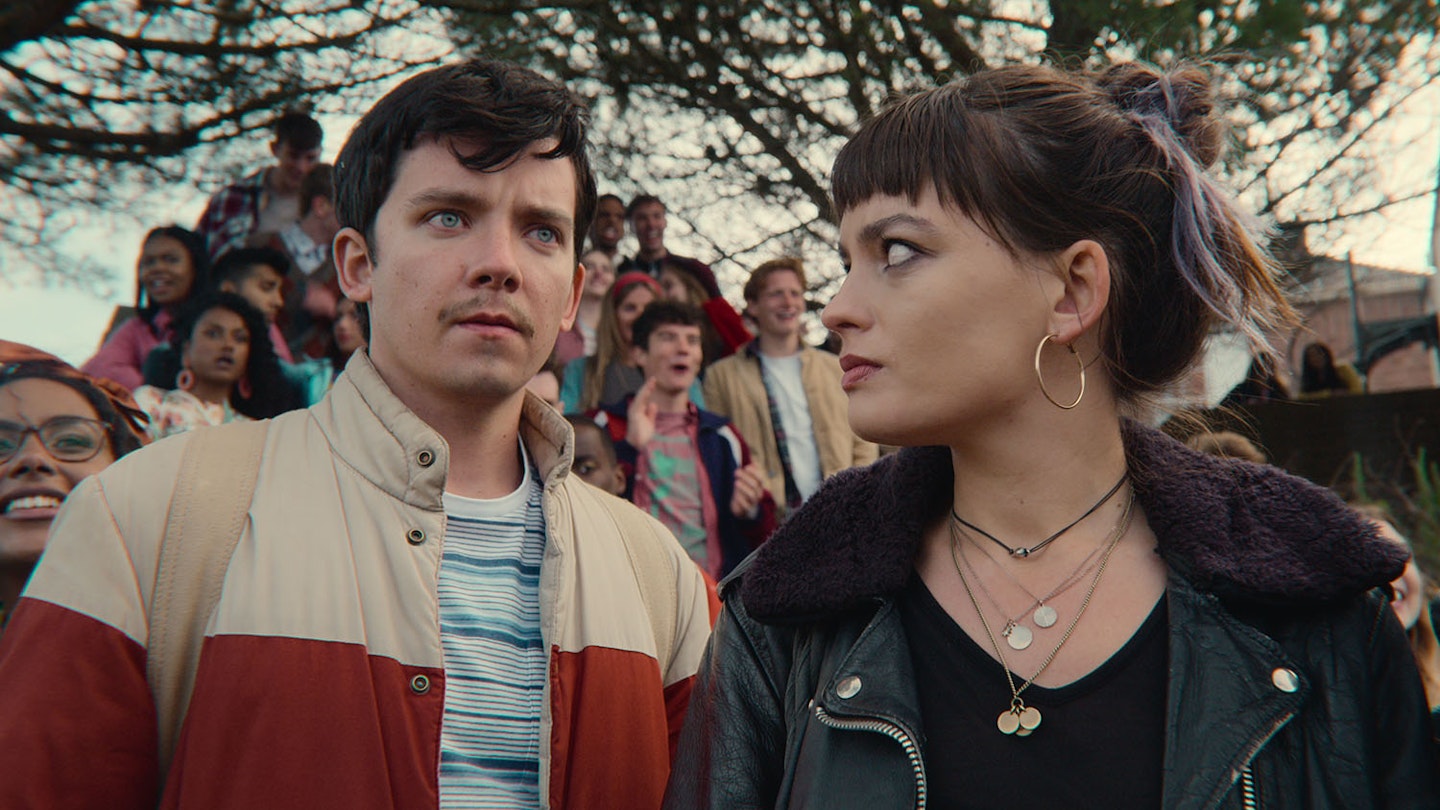 1 of 9
CREDIT: u00a9 Netflix
Asa Butterfield as Otis Milburn and Emma Mackey as Maeve Wiley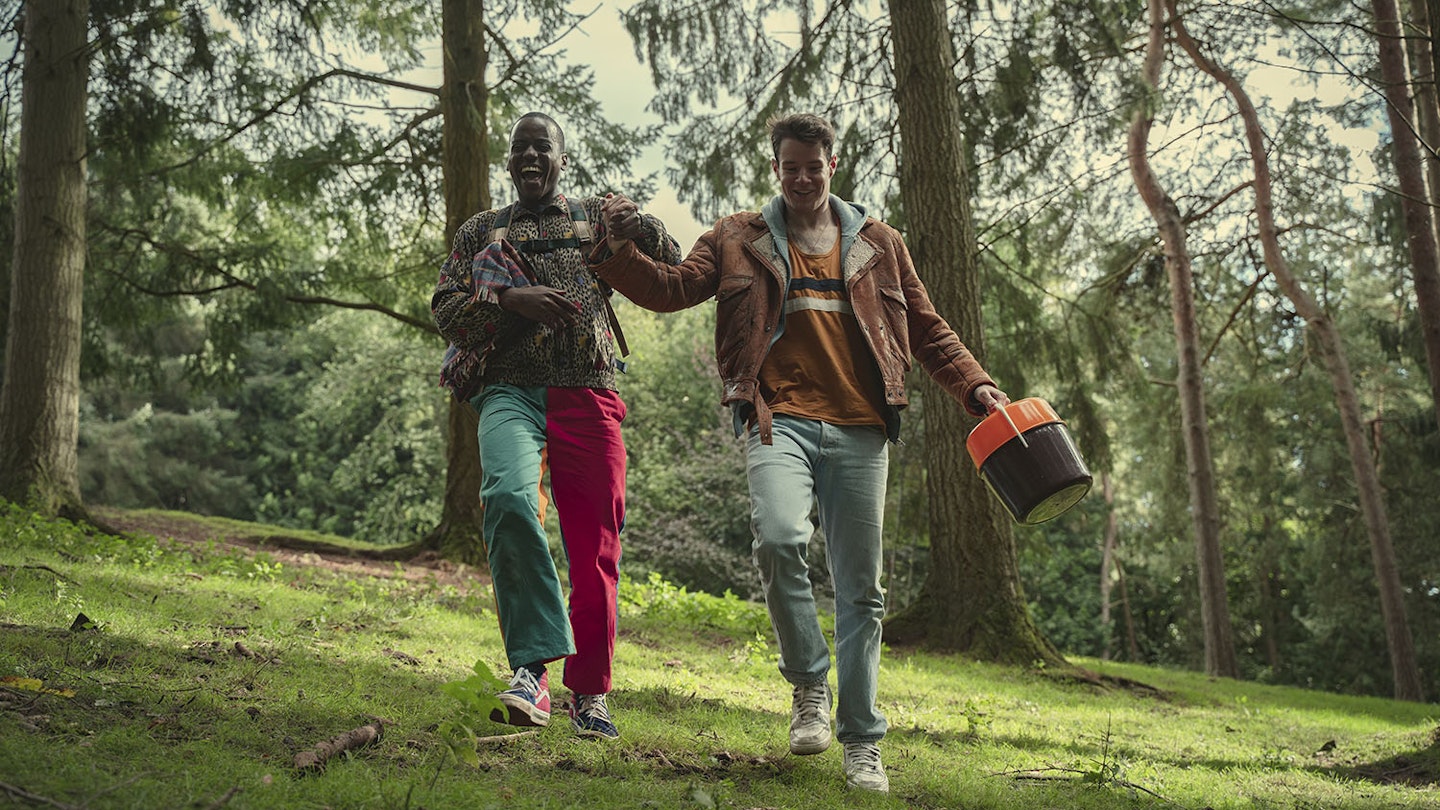 2 of 9
CREDIT: u00a9 Netflix
Ncuti Gatwa as Eric Effiong and Connor Swindells as Adam Groff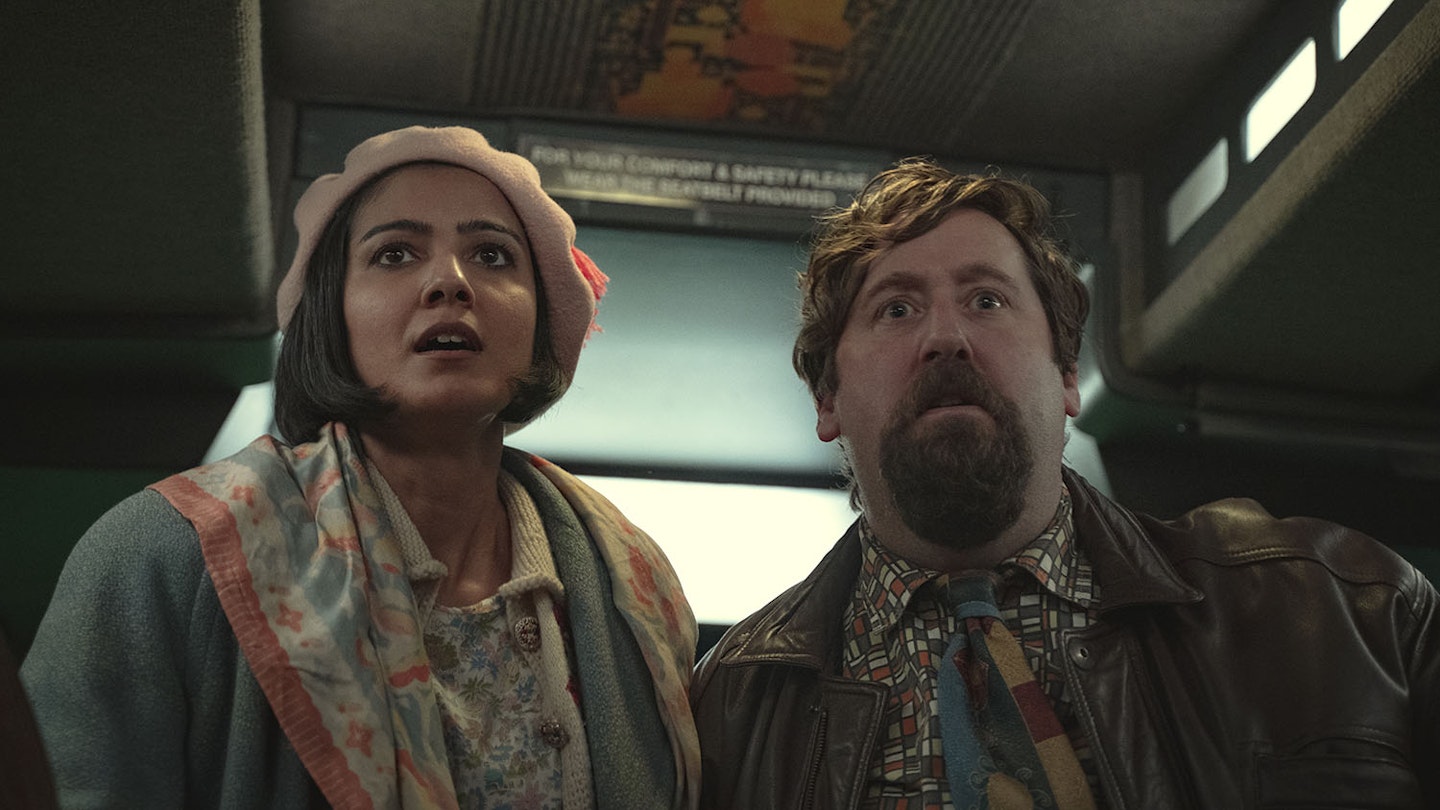 3 of 9
CREDIT: u00a9 Netflix
Rakhee Thakrar as Emily Sands and Jim Howick as Colin Hendricks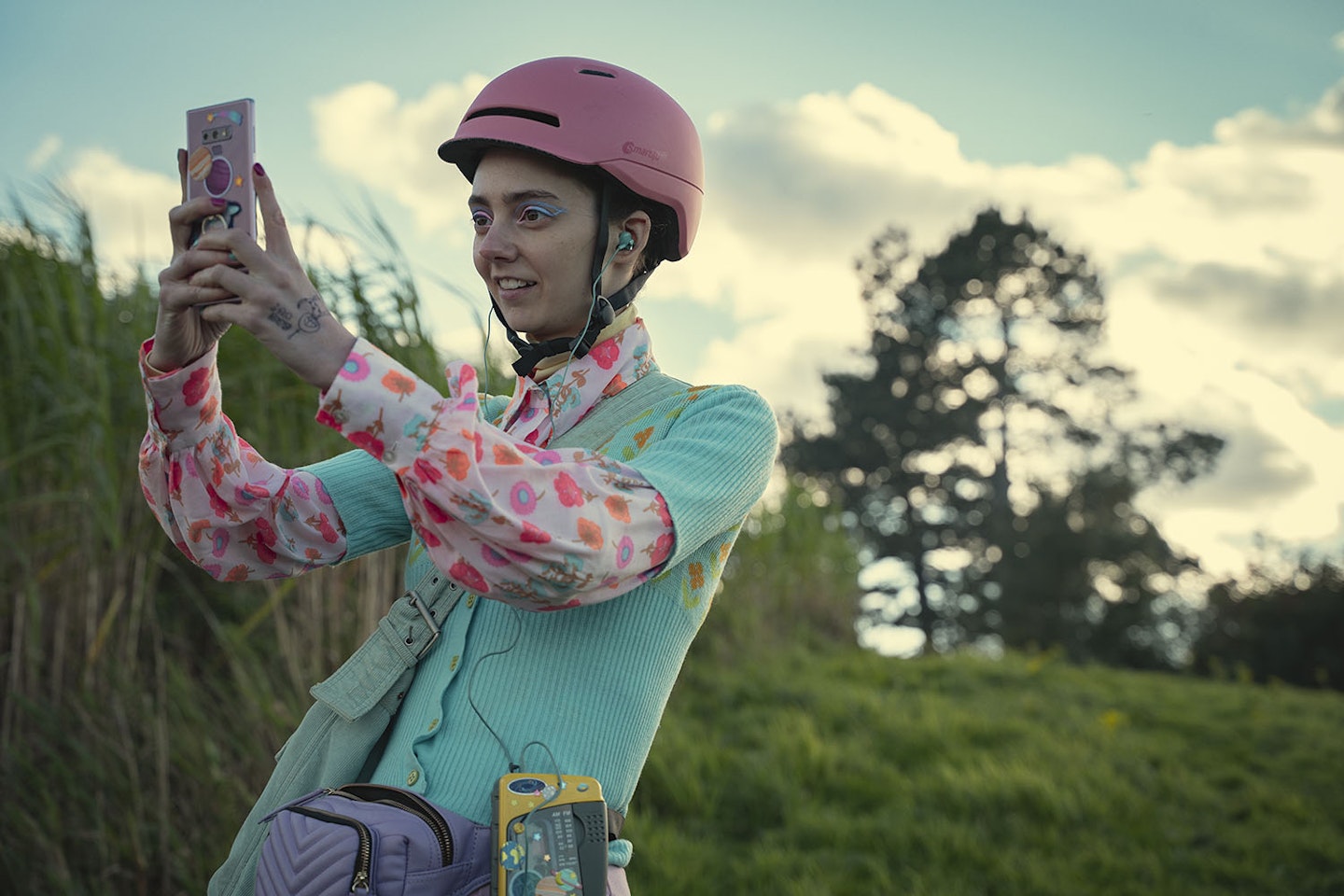 4 of 9
CREDIT: u00a9 Netflix
Tanya Reynolds as Lily Iglehart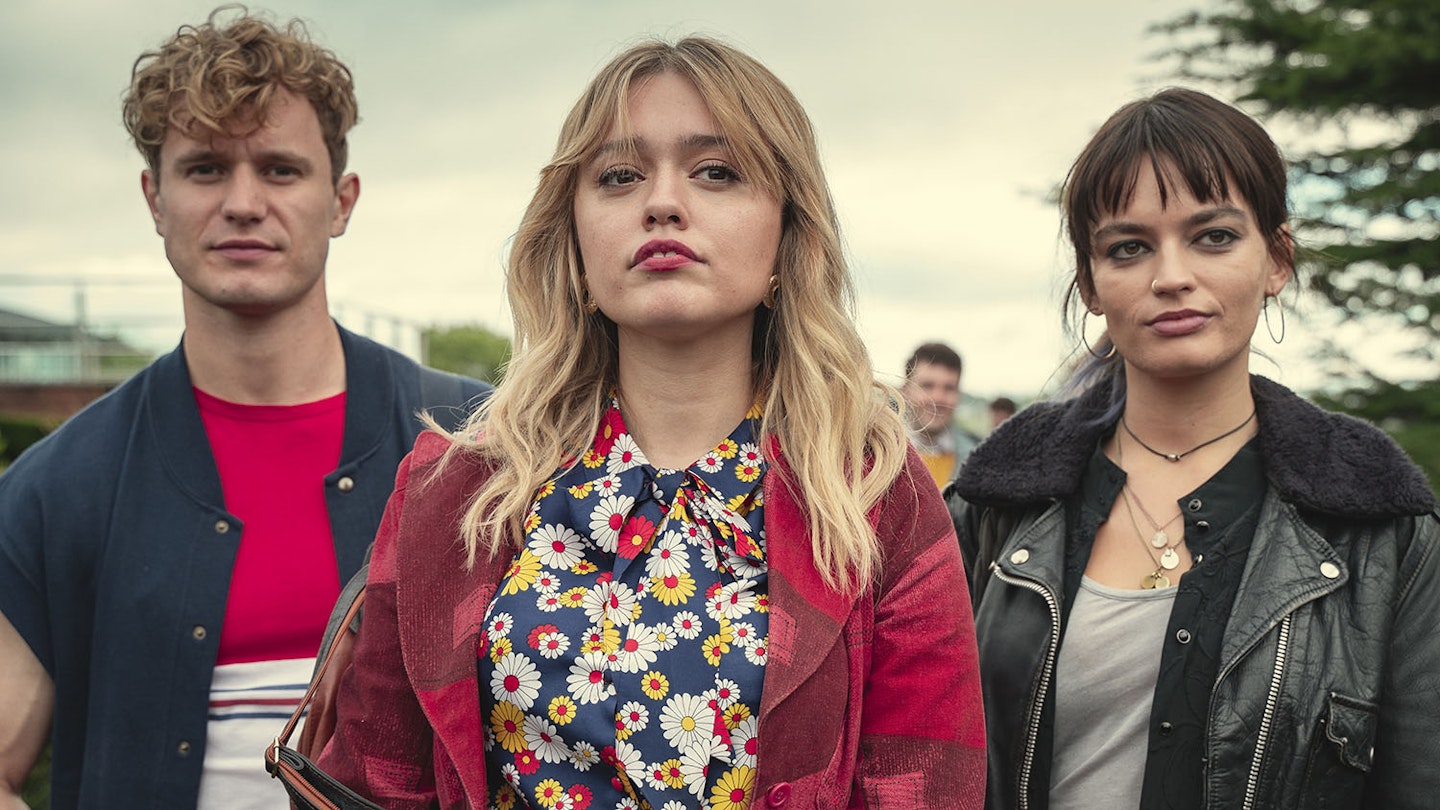 5 of 9
CREDIT: u00a9 Netflix
Chris Jenks as Steve Morley, Aimee Lou Wood as Aimee Gibbs and Emma Mackey as Maeve Wiley
6 of 9
CREDIT: u00a9 Netflix
Mimi Keene as Ruby Matthews, Simone Ashley as Olivia Hanan and Chaneil Kular as Anwar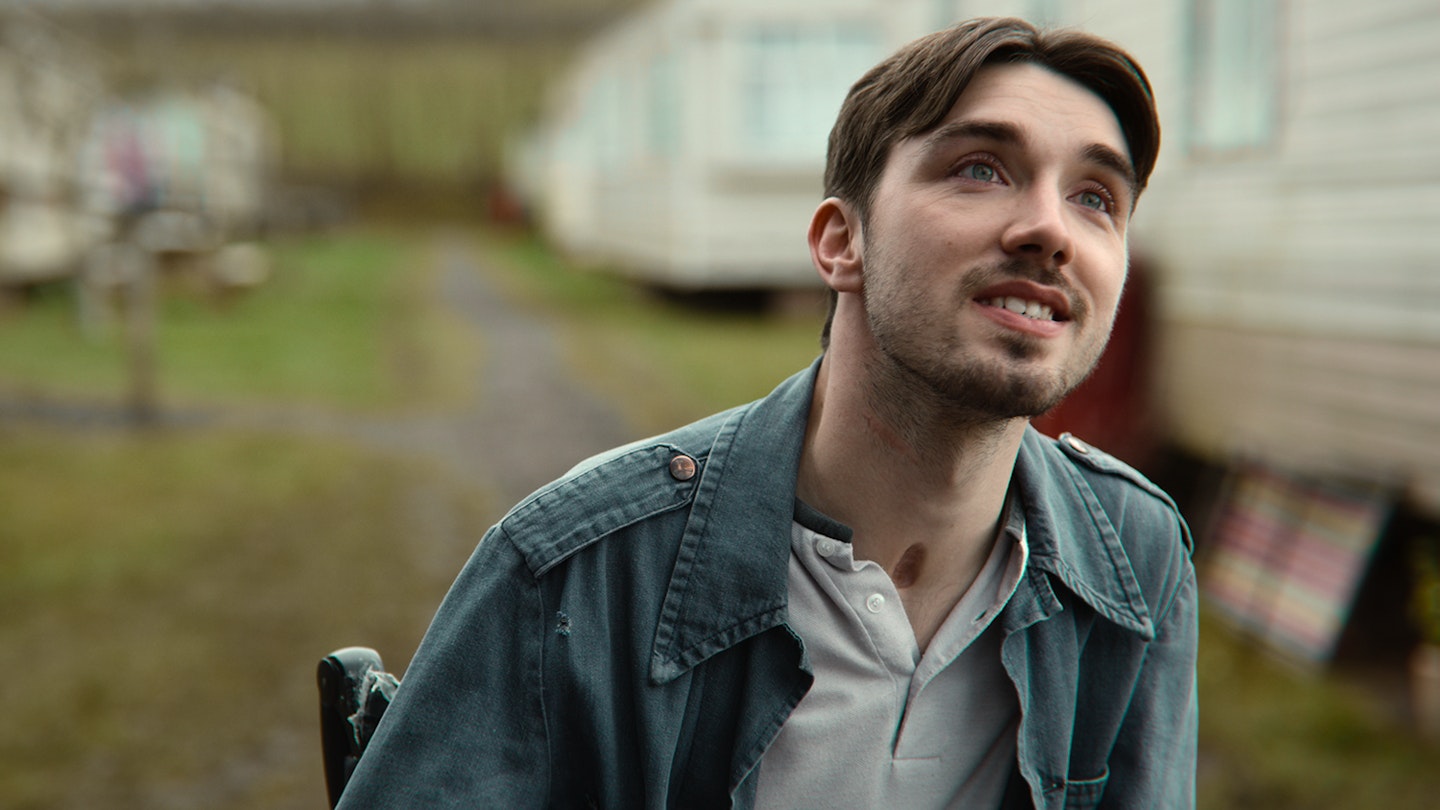 7 of 9
CREDIT: u00a9 Netflix
George Robinson as Isaac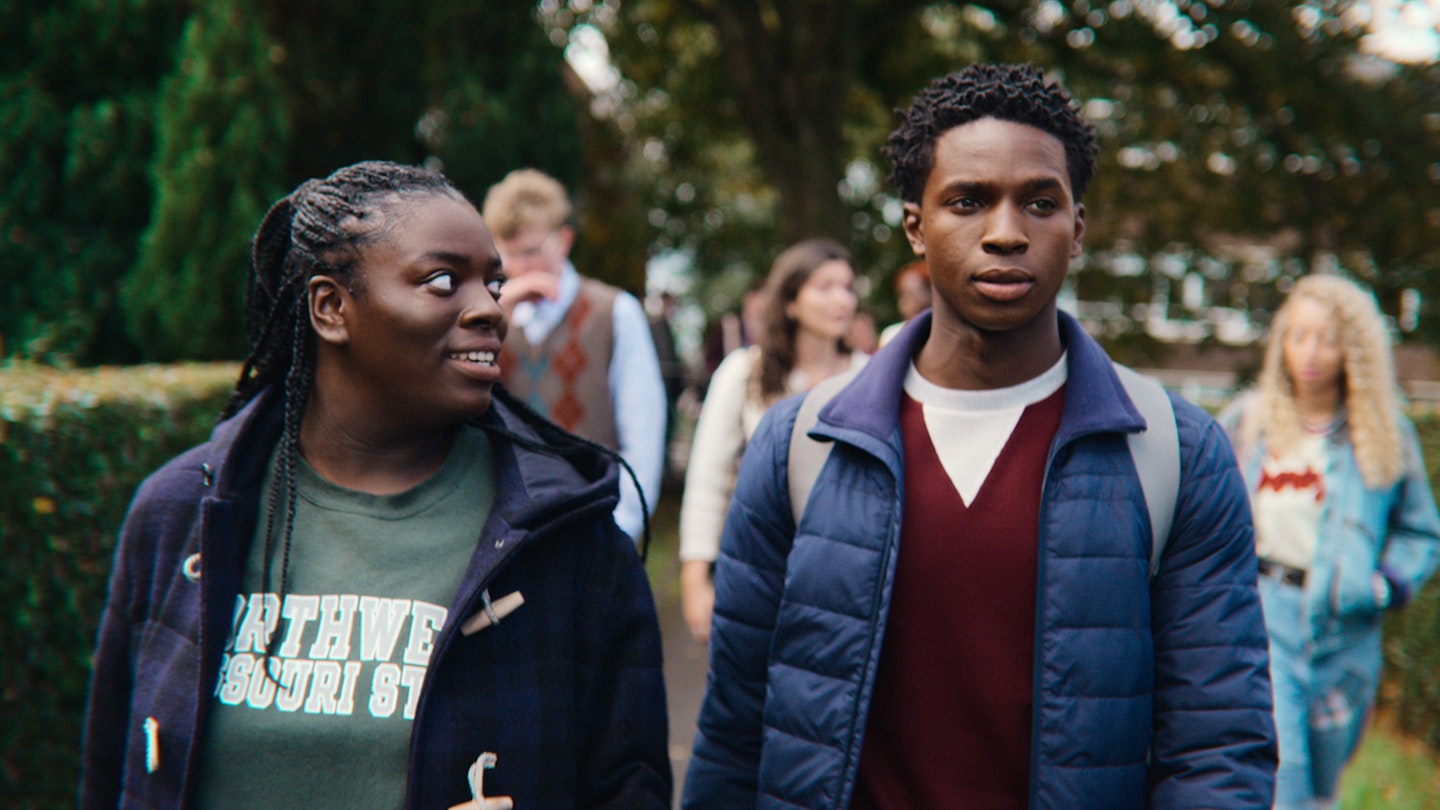 8 of 9
CREDIT: u00a9 Netflix
Chinenye Ezeudu as Vivienne 'Viv' Odesanya and Kedar Williams-Sterling as Jackson Marchetti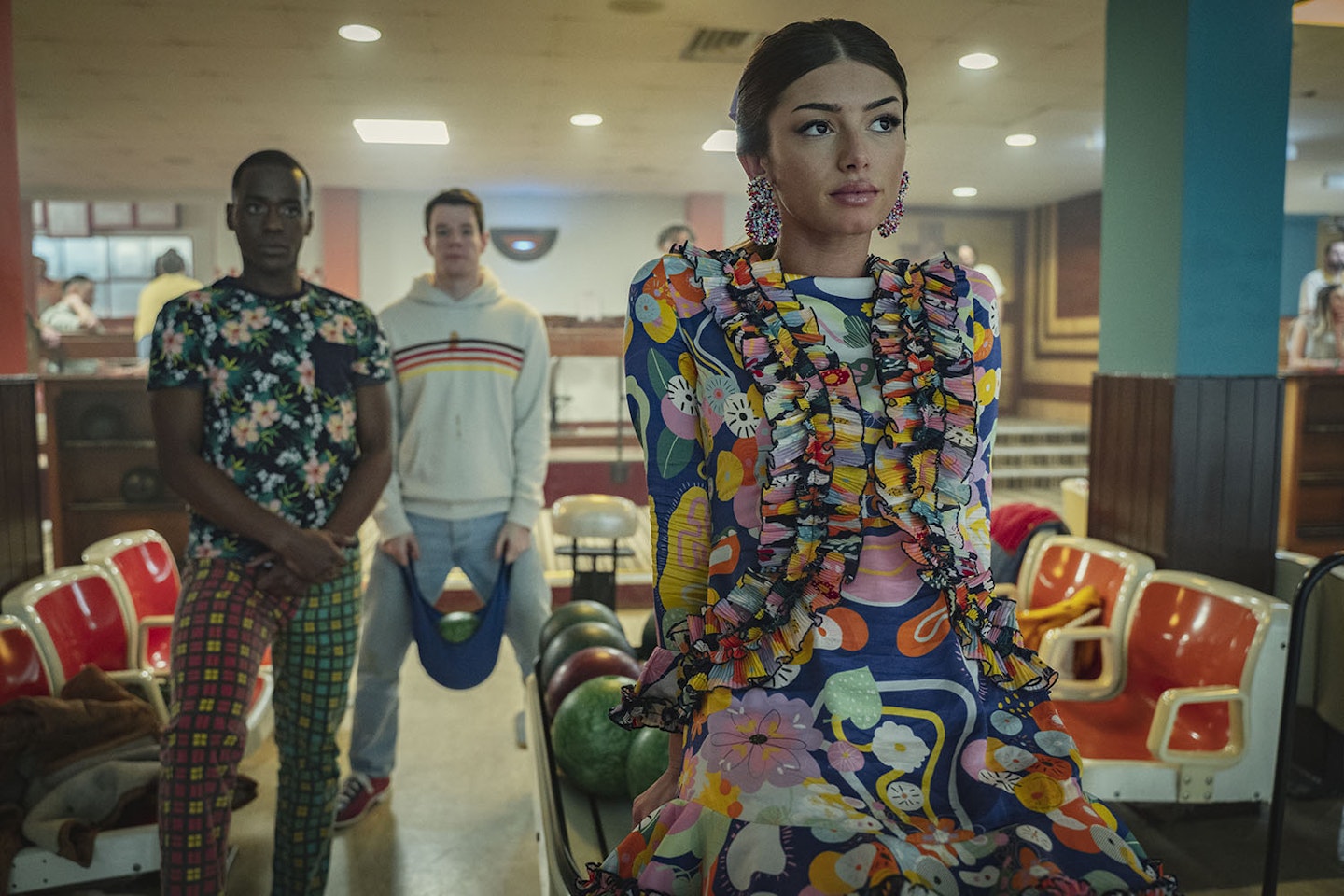 9 of 9
CREDIT: u00a9 Netflix
Ncuti Gatwa as Eric Effiong, Connor Swindells as Adam Groff and Mimi Keene as Ruby Matthews
What's happened between Ruby and Otis?
Mimi previously said that Ruby will take on a much bigger role in series three and she was right. She also dropped some serious hints that her relationship with Otis could be taking on a whole new dynamic.
Mimi said, "I know it's a bit weird to bring this relationship in because their dynamic has been something else up until now, so I don't know. I think the reaction will be split. Some people will like it but we'll have to see.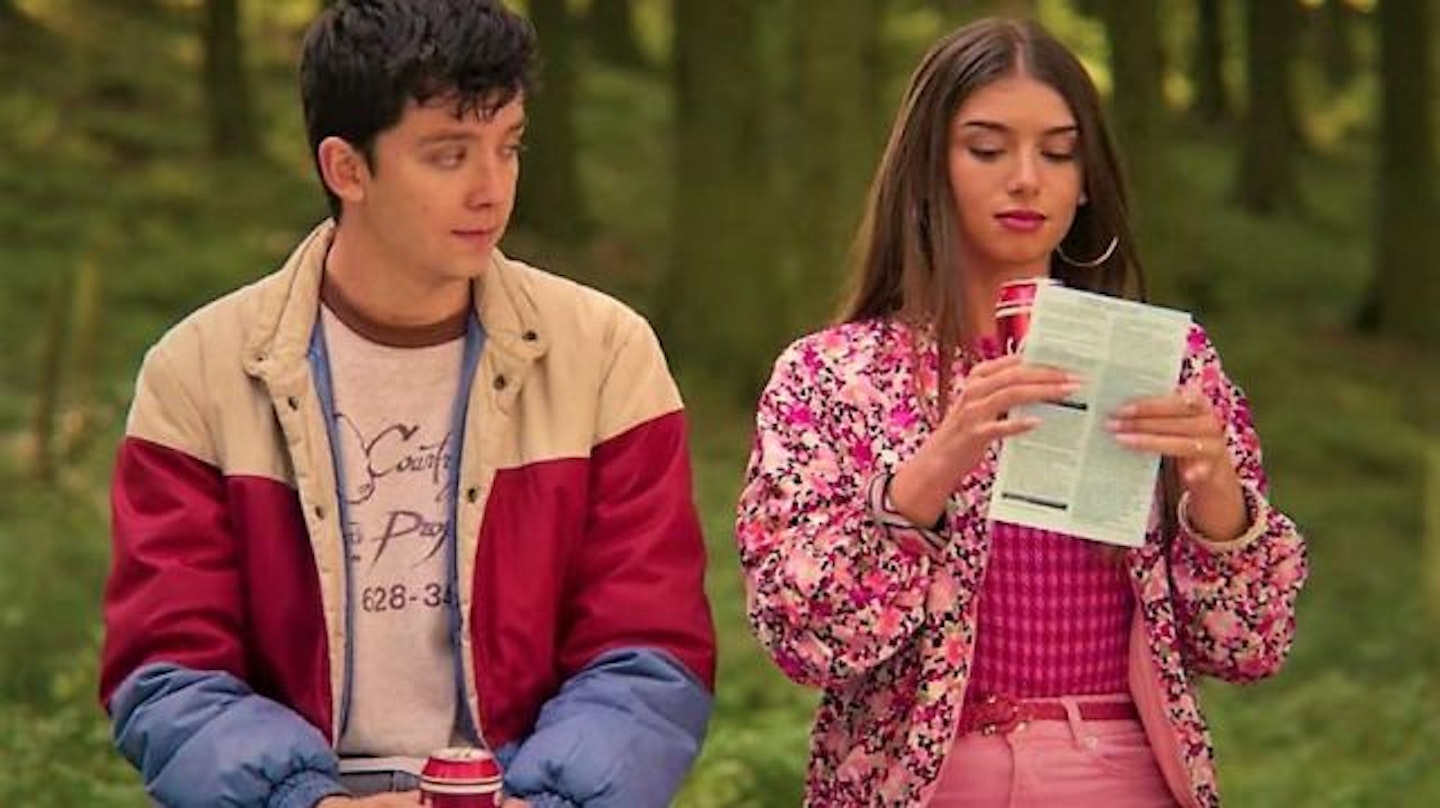 "I think it's funny, there are a lot of moments that are funny between them and good to watch. I think people will be surprised because it's another part of Ruby's character development."
Speaking to Glamour, she added, "She hasn't been in relationships before so anything that has happened has always been very casual for her until now. She doesn't usually like to be tied down or get into anything too serious. In this new relationship that definitely changes because like in real life, that can happen. You make all these rules to keep things casual and then it ends up developing into something more."
Look! More news!
The H&M x Sex Education collab has dropped and we want it all 😱
Mimi Keene surgery – news flash: faces change during puberty
You can now buy Sex Education inspired make-up and we're low-key obsessed
What has Mimi Keene said about Sex Education series three?
In the same interview, Mimi said that in the new series we would start to see the real person behind Ruby's 'Untouchable' facade.
"We start to see how things that look very shiny and perfect on the outside might not be that way in reality," she said. "There's a lot she has to deal with in her family. She has to take care of a lot more stuff than people might realise. Stuff that no one at school or any of her friends know anything about because none of her friends have ever been to her house. Her dad is a huge factor in all of it."
What is Mimi Keene's Instagram?
You can follow Mimi on Instagram @mimikeene3.