Discovering the right kind of oil for your haircan be an absolute minefield, but if your locks are after some extra nourishment and moisture then castor oil for hair may be the answer.
Now you may have heard of castor oil being used as an ancient remedy, but now it is making its way into our beauty cabinets for a whole different reason. With rumours that castor oil for hair will mend damaged strands and promote hair growth, leaving users with thick, lustrous locks which sound almost too good to be true.
We asked the experts if this miracle oil really lives up to the hype and if we should all be adding a splash of castor oil to our hair care routine.
What is castor oil?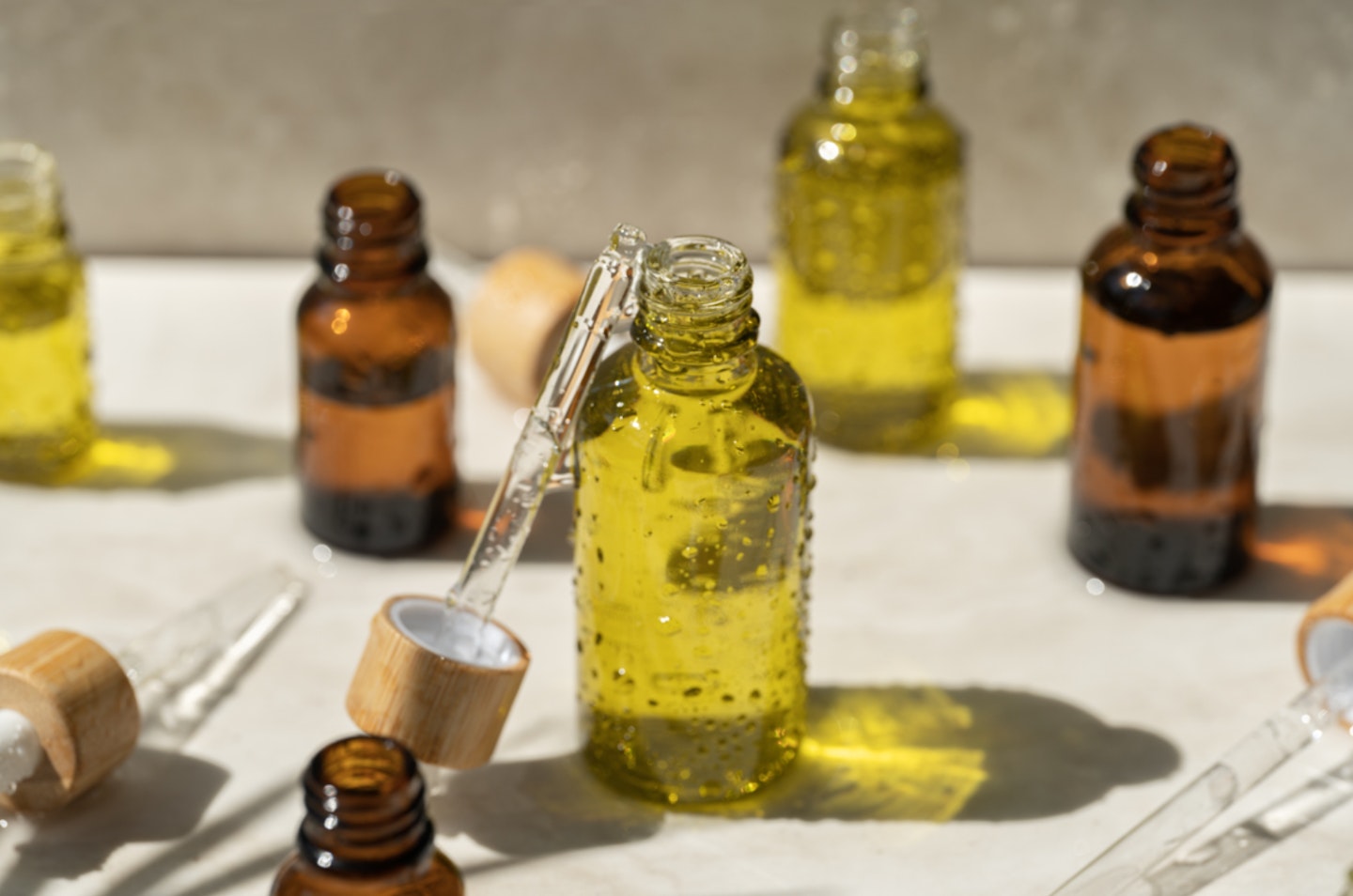 **'**Castor oil is extracted from castor bean seeds (Ricinus communis)' explains Minelle Mussa, founder of Herbal Gardens. 'It consists mainly of glycerides of ricinoleic acids and other acids including linoleic omega 6 acid' she adds.
And why are these ingredients so good? Minelle fills us in, 'Ricinoleic acid is a natural emollient for the hair, while its omega 6 content also helps replenish moisture levels in hair.'
Does castor oil stimulate hair growth?
Using oils for hair growth is a huge trend right now, so you may be wondering if castor oil will do the same job as the likes of rosemary oil.
'Unfortunately, no, castor oil alone does not increase hair growth.' Advises Hannah Gaboardi, Viviscal Ambassador and Trichologist. 'Though castor-oil fans claim it can "stimulate" your hair follicles and "increase hair growth," there are no studies or scientific evidence.'
However, while using castor oil won't give you Rapunzel-worthy locks in an instant, it will prevent damage as your hair naturally grows. 'Castor oil can help with nourishment and locking in the hair's moisture' says Hannah, 'and it has antimicrobial properties that may be useful in terms of fighting off bacterial or fungal overgrowth on the scalp that can lead to hair-damaging inflammation.'
What hair type is best for castor oil use?
Good news, we can all add this miracle oil to our haircare routine! But be warned, its heavy, sticky texture may not be for everyone. 'If your hair is weak or brittle it's best to dilute the castor oil so it's not too sticky and stops any pulling of the hair' says Minelle.
Is castor oil safe to use on the eyelashes and eyebrows?
You'll be surprised to learn that castor oil isn't just for your hair, but it can also be used on your eyelashes and eyebrows. So that's great news for anyone who is still recovering from over-plucking in the noughties! 'Castor oil can help prevent eyelash loss. Due to the acids used in the products including ricinoleic acid. Ricinoleic acid blocks prostaglandin which could help facilitate new growth in your eyelashes.' Explains Watermans Hair trichologist Dr Nick Fisherman. He adds, 'it strengthens eyelashes making them appear fuller and stronger.'
But as with anything going near our eyes, we recommend using with caution. Minnel agrees, 'Just be sure to use organic and hexane-free castor oil, especially around the eyes.'
What's the best way to use castor oil?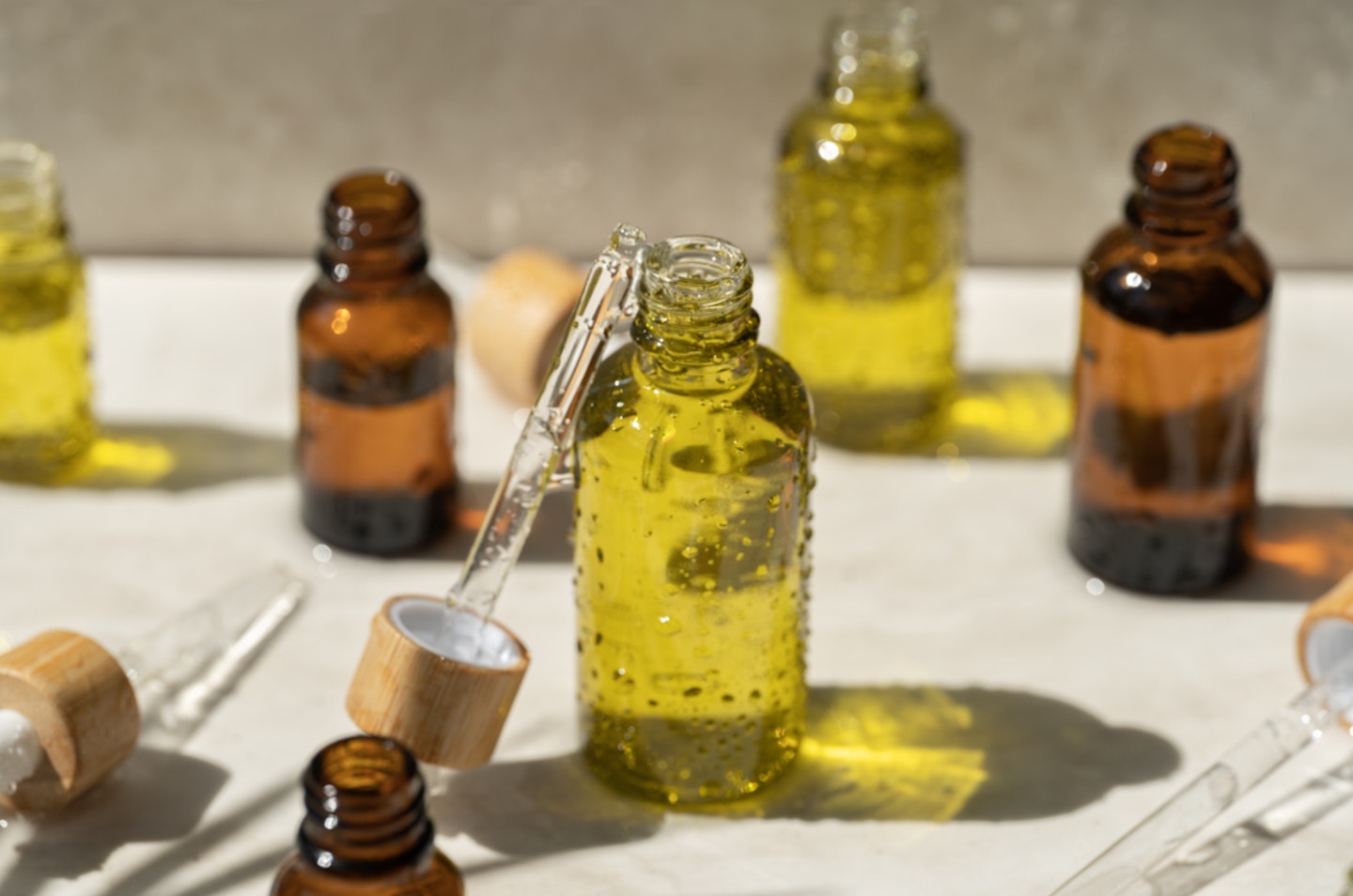 **'**Apply a few drops to your scalp and massage it in' advises Hannah. 'Rub the oil into your hair, then cover your head with a shower cap for around two hours. Wash well with shampoo and style as usual.
And if you really want to reap in the benefits, try adding a little scalp massage too. Hannah agrees, 'scalp massaging increases hair thickness by stretching the cells of hair follicles. This, then stimulates the follicles to produce thicker hair. So, using it in conjunction with castor oil would be very effective'
When should you avoid using castor oil?
While castor oil for hair sounds great, but it can cause issues if your hair is prone to falling out. Minelle explains, 'If hair is weak and falls out easily, avoid using castor oil by itself, as it can be quite thick and sticky and the friction when applying it to the hair and scalp may cause further fall-out'. But not all is lost, as Minelle has a hack to avoid further fallout, 'the best way to avoid this, is to dilute the castor oil with a less viscous oil, such as Jojoba or Argan.'
What are the types of castor oil?
'Castor oil is available in two different types this includes cold-pressed and Jamaican black castor oil' explains Dr Nick. He adds, 'Jamaican black castor oil is mainly used for hair, but it's essential you source castor oil from a pure, organic brand that has a good reputation.' You can buy castor oil for hair either it's purest form or look out for products that are fortified with the good stuff, like a castor oil-infused hair mask.
Ready to shop for some castor oil for hair? We've rounded up our favourite products that can be used to seriously treat your tresses.
SHOP: The best castor oil 2023
Best for damaged hair
Description
This affordable oil packs a punch thanks to its argan oil-infused formula. The blend of castor and
And there you have it, everything you need to know about using castor oil for your tresses.
Best for curls
Description
Give coarse or curly hair an extra moisture boost with this easy-to-use mask. Apply after
Best for everyone
Description
Sometimes you can't beat castor oil in its purest form, which is where Nature Spell's oil comes
Best for fine hair
Description
This multipurpose oil is a great lightweight option for anyone who is worried about using pure
While oils alone won't cure all hair problems, but when used in conjunction with hair vitamins and treatment masks you'll find yourself with luscious locks that even Becky with the good hair will be jealous of.