Here at heat, we love a hair mask. It's an important part of any self-care routine, with many opting to use them to looked after over-styled and fragile hair.
But what about the hair masks you can make in the comfort of your kitchen? Are there really superfoods that can work wonders on your hair?
Let's explore egg hair masks and what they can do to transform locks. We're all for a cheap alternative to rival the likes of Olaplex and Garnier Hair Food masks.
What is an egg hair mask?
Essentially, it's what it says on the tin, an egg-based hair mask that can be made at home.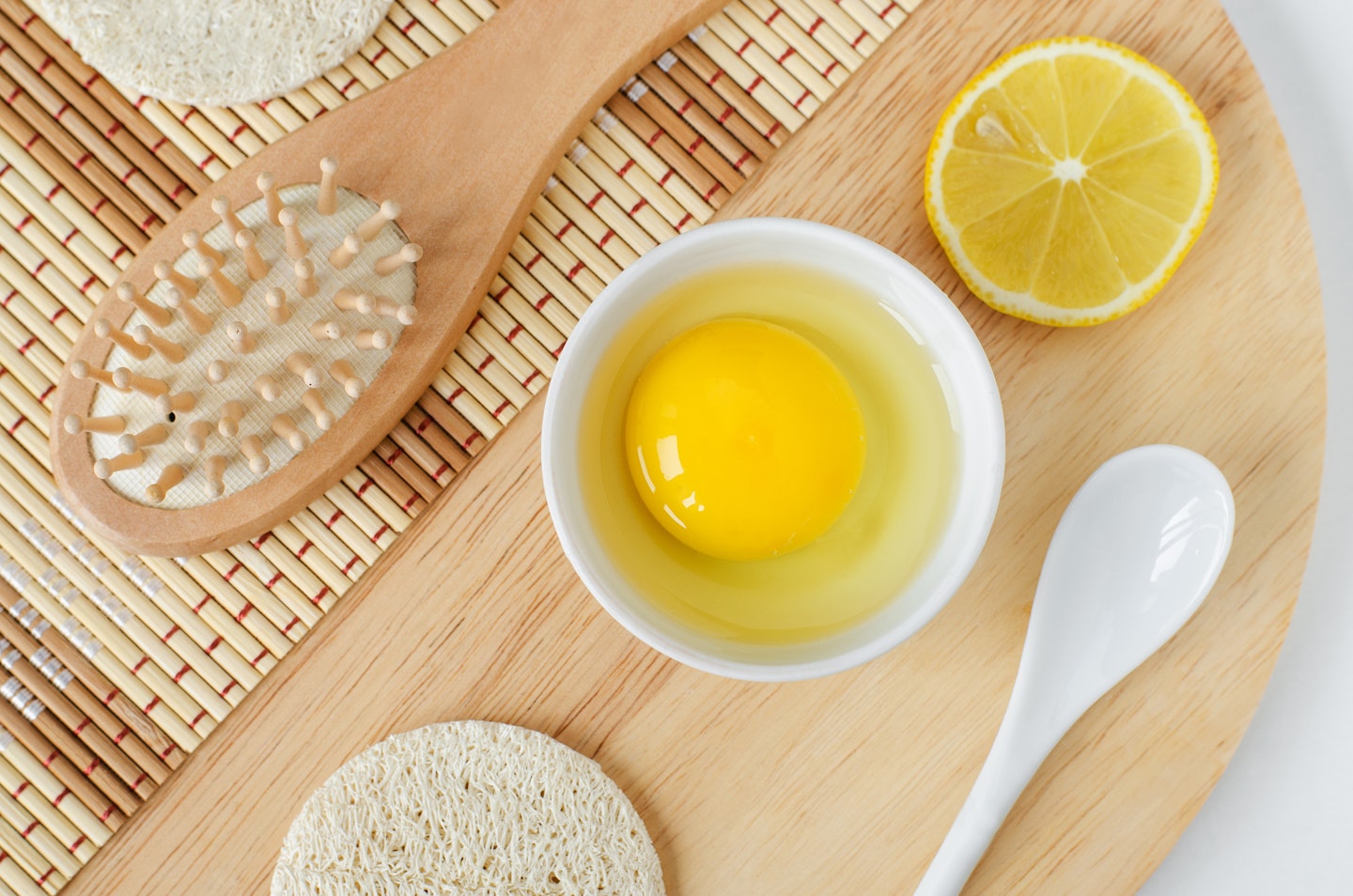 Do egg hair masks contain a lot of protein?
They do! And protein is really, really beneficial for your hair. While proper intake of protein (yep, those protein shakes and bars are good for your hair as well as your gains) has been shown to promote healthy hair, using egg white as a hair mask on your scalp and hair is said to help repair damage and even reverse hair loss.
What are the benefits of egg hair masks?
As well as helping with hair loss and scalp damage, some claim that using an egg white hair mask cleanses the scalp of excess oils, strengthens hair, promotes growth, and fights dandruff.
Eggs are a nutrient-rich hair superfood that contain Vitamins A and E and biotin, all of which keep hair thick and healthy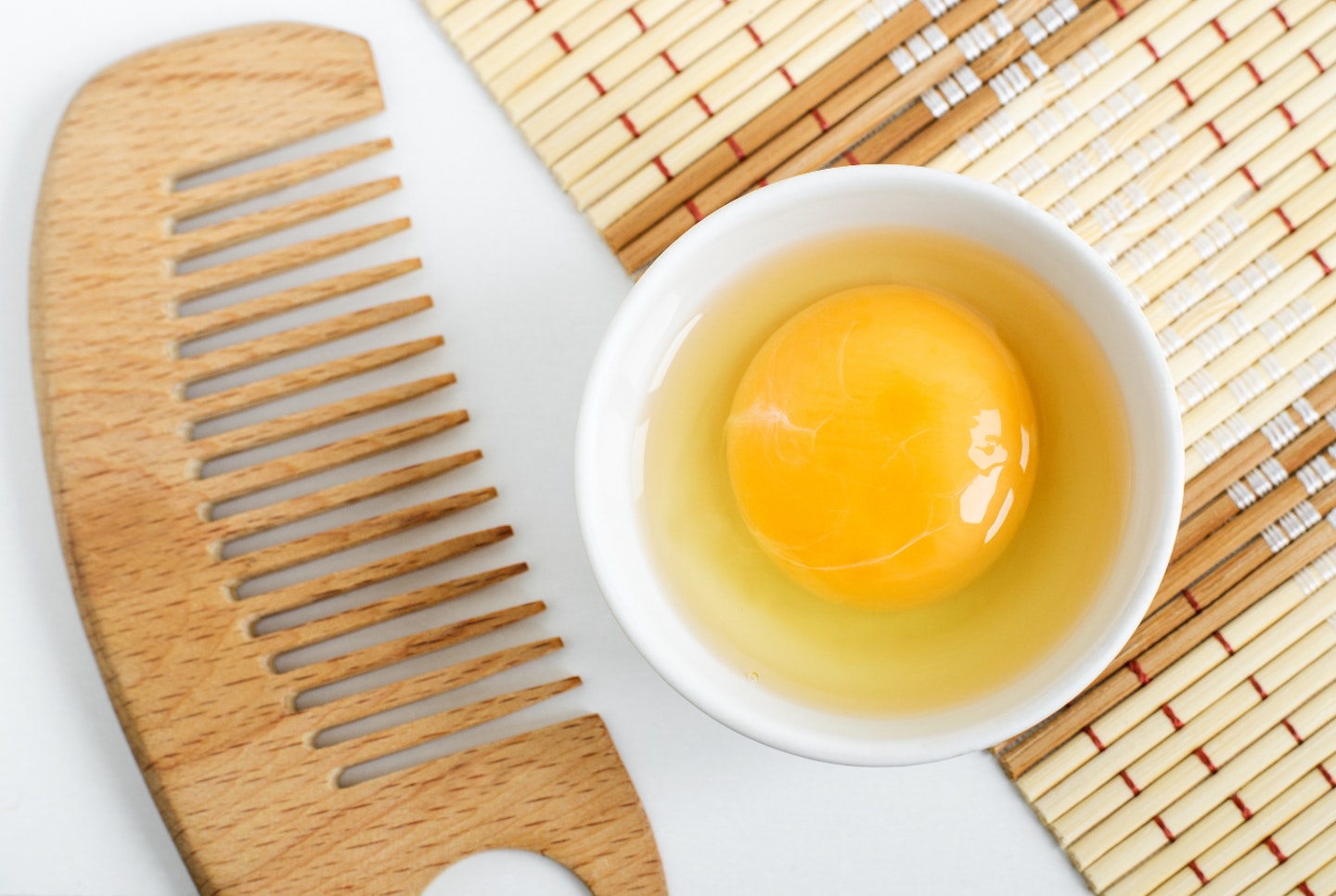 Do you use egg hair mask on dry or wet hair?
It's recommended that you use your mask on damp hair, using your fingers to distribute the mask around. Then, comb the mixture through your hair with a wide-toothed comb or small hair brush and let the mixture soak in for 20 minutes.
Some people use the whole egg, some just use egg white as it contains most of the protein.
Egg hair mask recipe
Mix 2 to 3 whole eggs with 2 to 3 drops of lemon juice, which helps to reduce the "egg" scent of the mask.
Beat the mixture until it is frothy.
Apply to the hair by putting the egg mixture on the hands, and working it into the hair.
Cover the hair with a shower cap (or anything you've got hanging around).
Leave on for 20 minutes. Then rinse with cool water (not hot as it may cause the egg to clump in the hair).
Shampoo and condition your hair as normal.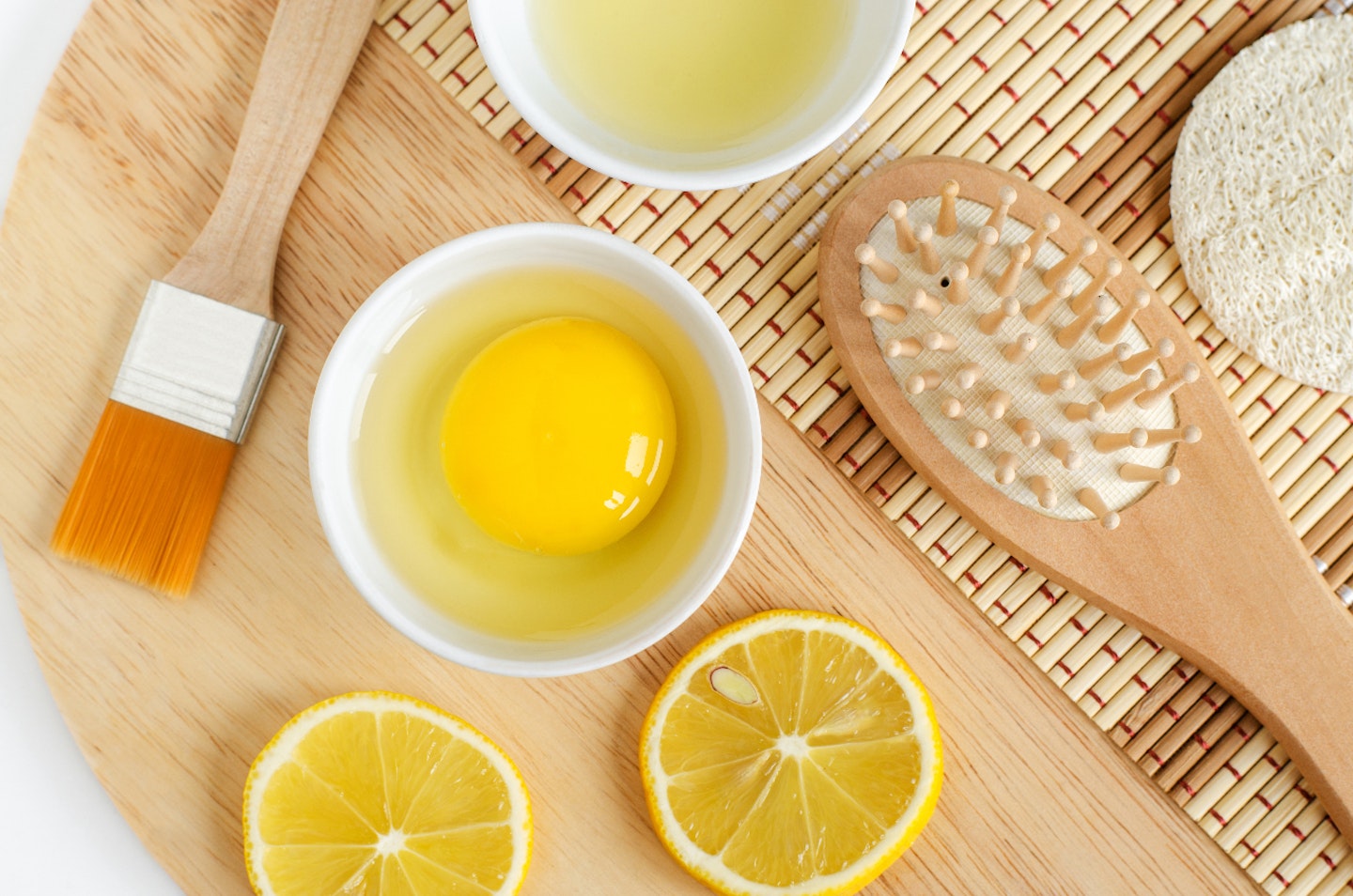 Is using egg hair masks safe?
Yeah definitely, although you shouldn't use them if you have an allergy to eggs.
As egg hair masks can be made at home, it means the mask is free of any nasties and chemicals that come in some hair products.
Are there egg hair mask products?
if you don't fancy making them at home, there are many ready-made products that contain egg, just like this Vatika one.
Is Greek yogurt good for hair?
If you've run out of eggs or don't fancy whacking them on your head, reach for the Greek yogurt instead. It's packed with protein and also contains an ingredient that helps with blood flow to your scalp and hair growth. It's called vitamin B5 (known as pantothenic acid) and may even help against hair thinning and loss.