It's official - the best hairstyles for 2023 are short and sweet. Let's face it, there's something very satisfying about chopping away long, heavy locks for something more lightweight and shorter. Plus, if you've got thin or fine hair, cropping your hair will give you plenty of volume and lift in your roots, and there are plenty of great short hairstyles for thin hair.
Summer hairstyles are much easier with short hair as they'll keep you much cooler in the heat, not to mention the time it'll save you on blow drying and styling.
From Florence Pugh's bullet bob to Hailey Bieber's easy-going bob cut, so many of our celeb faves are in their short hair era, meaning there's already plenty of inspo to go from. Short hair can work for most face shapes depending on which style you choose, but if you have a round-shaped face you might want to steer away from anything too blunt as this could make your face appear rounder.
If you're looking to lose a few inches or simply trying to revamp your short style, get ready to take note. Embrace the power of a crop with our ultimate guide to these easy hairstyles for short hair.
1) The rob cut
The rob (relaxed bob) cut is a great way to add texture and movement to short hair. This cut can work for pretty much everyone, no matter your face shape or hair type, but it's an especially great short hairstyle for thick hair. Just be sure to let your stylist know the exact look you want and customise it to whichever length and shape works for you.
We love how effortless Hailey Bieber's bob looks, but getting the undone, bed-head look isn't always as seamless as you might think. Cos Sakkas, Global Creative Director of Toni & Guy says, "If you have straight hair like Hailey Bieber, a great way of adding texture to the style is by applying a salt spray, like Toni & Guy Label.m Salt Spray, to freshly washed hair, blast with a hairdryer or let it air dry, then scrunch in a moisturising mist for a lived in, luxe feeling."
2. The wolf cut
While the classic bob will always be timeless, short, layered hairstyles are officially in vogue, and if you're looking for a real hair overhaul the wolf cut is where it's at. Featuring gentle waves and subtle curtain bangs with thin layers and lots of volume, this cut is a strong trend for the coming year so get ready to see it all over your Insta feed. Cos suggests customising this cut to your face shape for the best results, "Choose a length which compliments your jaw line, keep it choppy and layered, and make sure you've got the fringe parting to match." He says.
3. Buzz cut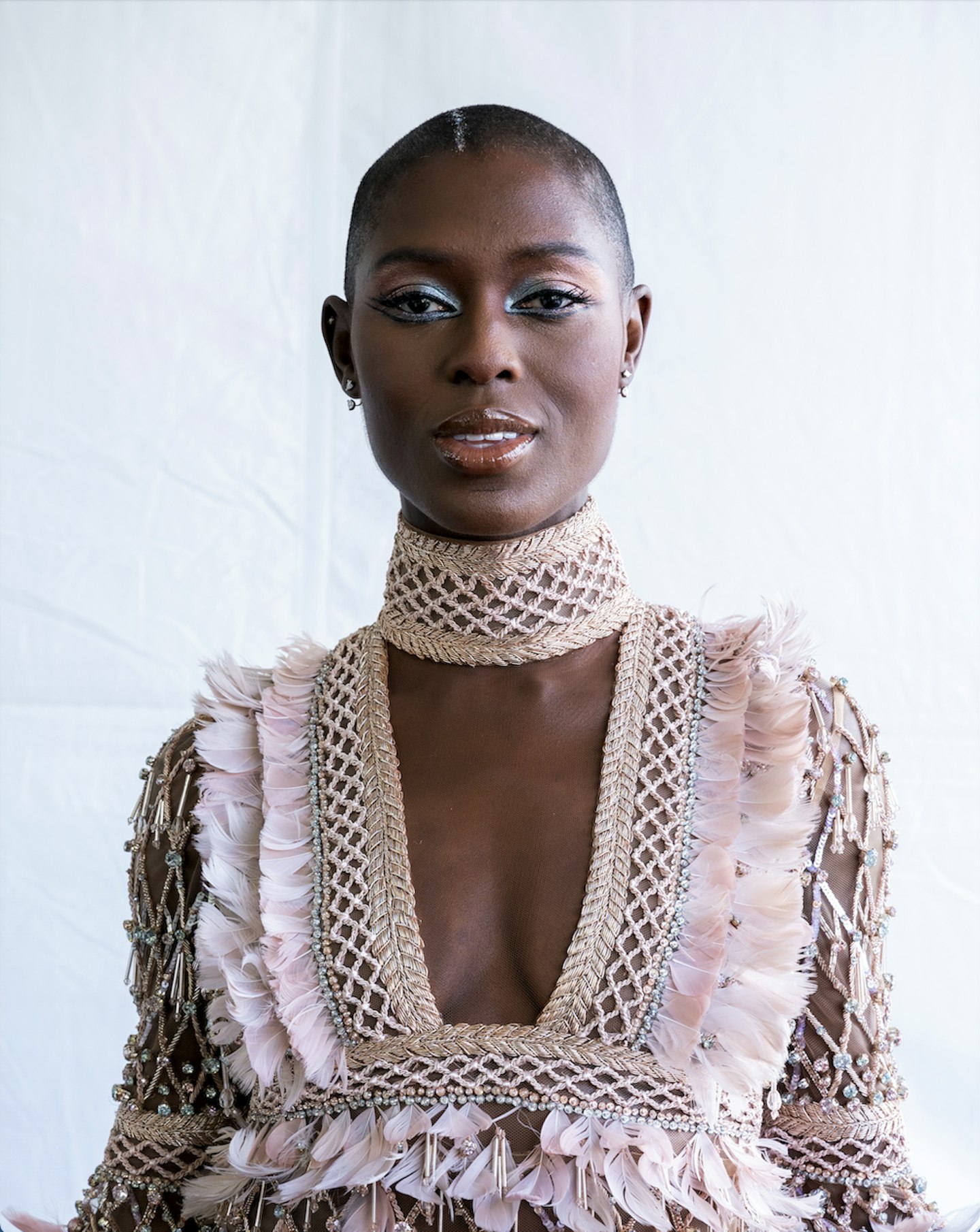 Go for a full buzz cut for the shortest cut of all. Just look at the way Jodie Turner-Smith's cut enhances her gorgeous bone structure – to die for!
4. Blunt bob
Razor-sharp edges and sleek styling make for a very 2023 twist on the classic bob style in this trend. Kourtney Kardashian's edgy bob looks even cooler in bright platinum blonde.
5. Cropped mullet
If you fancy something a bit more out there, a mullet chop is low maintenance but still makes a hell of a statement. If you're not convinced just take a look at Mia Regan's subtle mullet look, who somehow manages to make the shaggy style look extremely chic.
6. French bob
Short and sweet, just the way we like it. Recreate this look by asking for a straight-across full fringe and blow-dry towards your face to style.
7. Bullet bob
When you want an easy style that will work seamlessly with your everyday look, a choppy, lived-in bullet bob is the way to go. It's great for all face shapes and has the balance of a mullet (longer and heavier towards the back), but frames the face with shorter, textured pieces around the front. This is a fab low maintenance choppy short hairstyle for thick hair, in particular.
8. Cub cut
Elsa Hosk gave her regular bob cut a shake-up when she tried out the cub cut – the wolf cut's younger sister. As the name implies, it's basically a shorter version of the wolf cut style, and it's worth noting that this style does require a wee bit more maintenance. You'll need to keep up with your hair appointments in order to maintain the overall shape and length.
9. Modern Diana
Ask your stylist for a very short, layered bob that edges towards a pixie crop for a retro Princess Diana vibe that still feels modern. The good thing about this cut is it's super versatile – try playing with different partings when you want to give it an update.
10. Cropped shag
The cropped shag cut involves choppy ends, layering and tons of texture. This 70s-inspired cut is bang on trend for 2023 and will add heaps of volume and create dimension if your hair tends to fall flat easily.
11. Pixie cut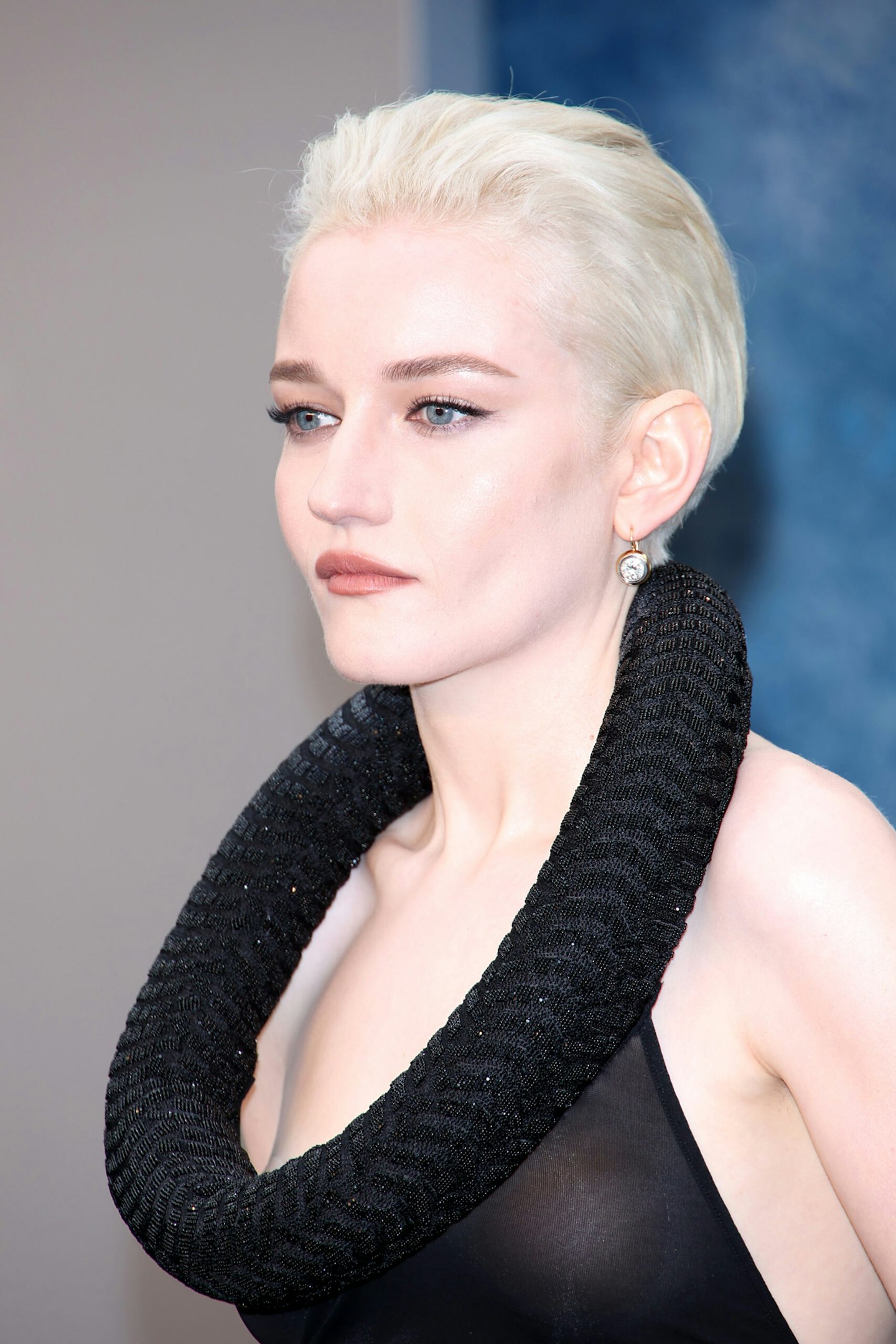 This ultra-short cut frames the face nicely and is gloriously low maintenance. Offering decreased styling time and a ton of volume due to the hair being less weighty, this is a great choice for fine hair as it'll boost the thickness and dimension of your locks.
12. Blunt bangs
A timeless, straight-across fringe that finishes just below the eyebrows offers a chic and structured look. It's a great way to highlight your facial features and will suit any face shape and hair texture.
13. 90s blowout
If you're looking to update your short haircut without making any major changes, ask your stylist to cut in some 90's inspired layers and blow it out with a round brush. Bringing in some dramatic volume is the perfect way to switch up your look and add a little wow factor.
So, who's ready to grab the scissors? Make sure you stick to hairstyles that are suited to your face shape and hair texture, but once you've got that sussed, there's never been a better time to make the chop!