Too Faced are launching a brand new The Natural Nudes palette and omg we need it now.
Everyone needs a nude palette in their make-up collection because they're perfect for all skin tones. Not only that but you can pretty much create any look with them.
Natural? It's got you. Sparkles? It's got you. Smokey? It might be difficult but it's still got you.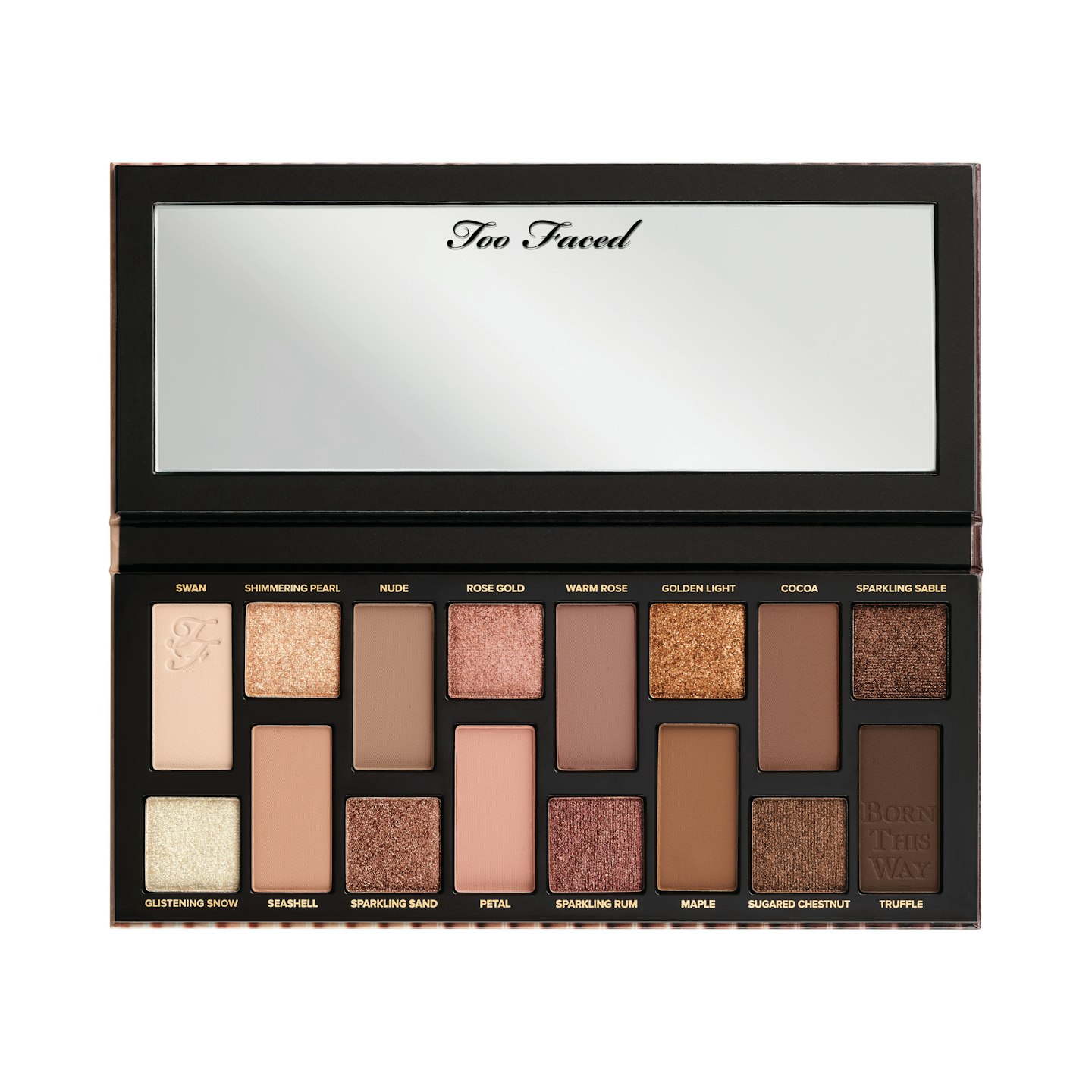 Because of this we were buzzing when it was announced that Too Faced are dropping an eyeshadow palette with 16 gorgeous shades.
The palette is actually inspired by their all-inclusive Born This Way Foundation shades that caters to lots of different skin tones.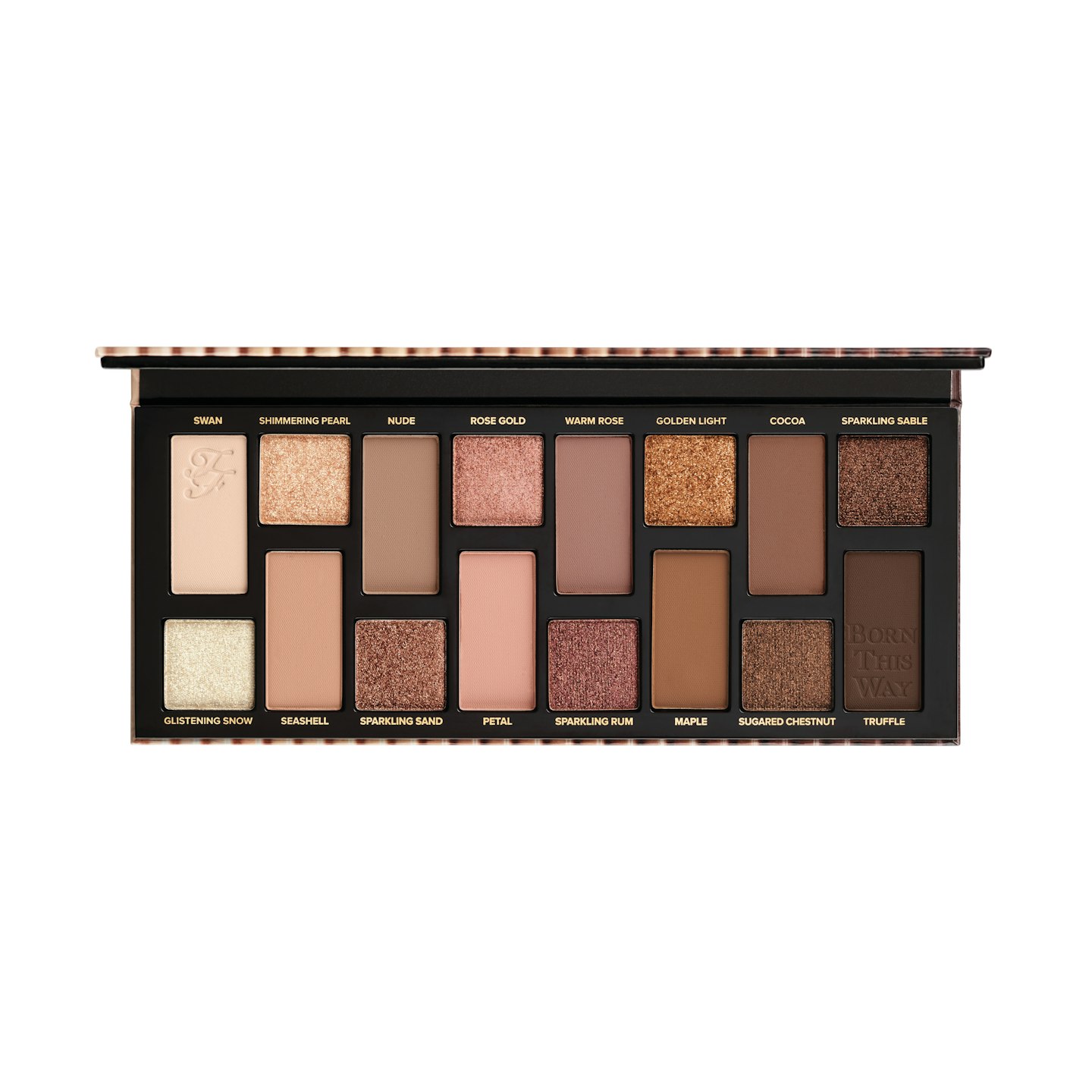 The 16 highly pigmented shades have been created to enhance your unique and beautiful undertones and range from sultry metallic and shimmer to sparkle shades.
Check out: our favourite Too Faced palettes
Too Faced palettes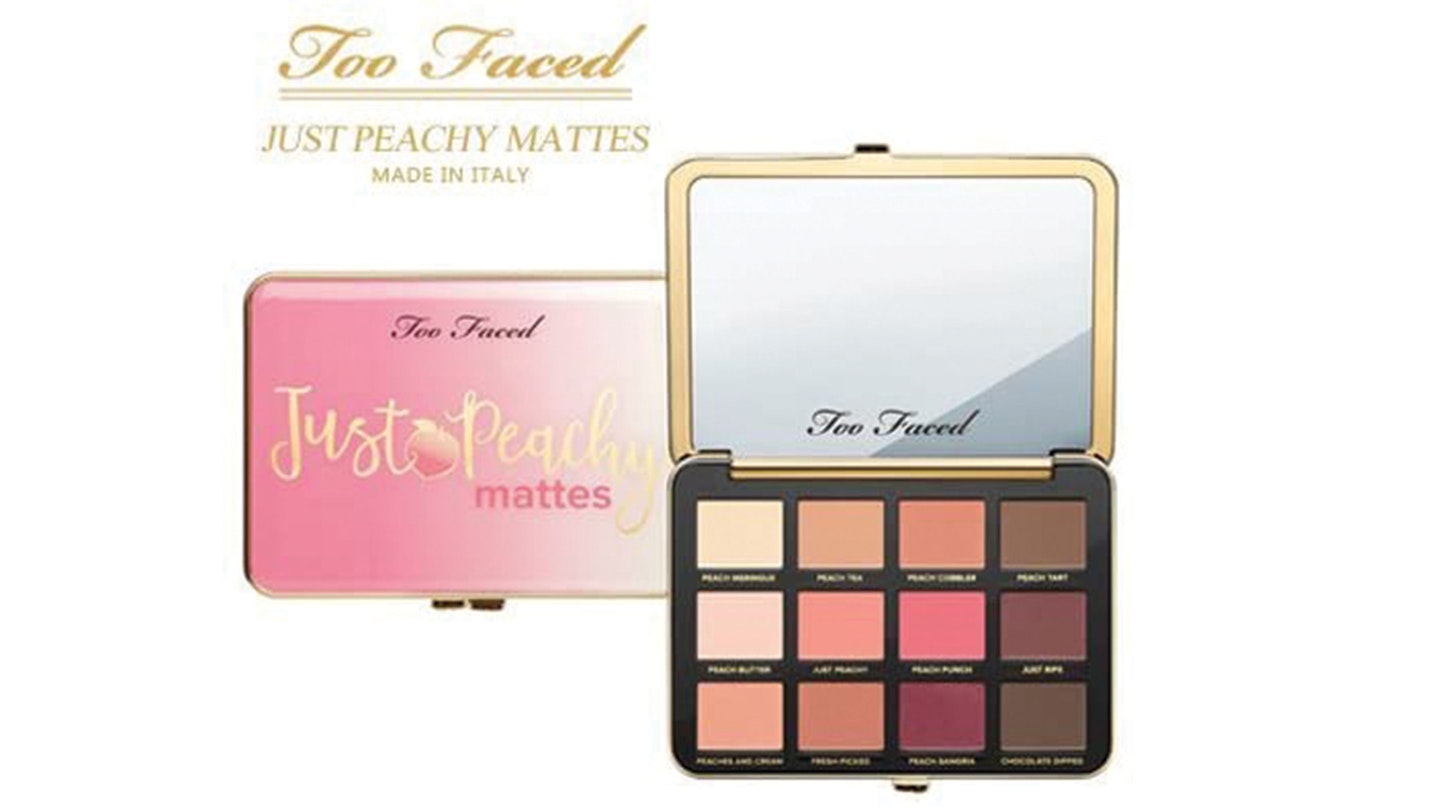 1 of 5
CREDIT: Amazon
TOO FACED Just Peachy Velvet Matte Eye Shadow Palette
We all need a velvet matte eyeshadow palette and this one is perfect for any natural looks you want.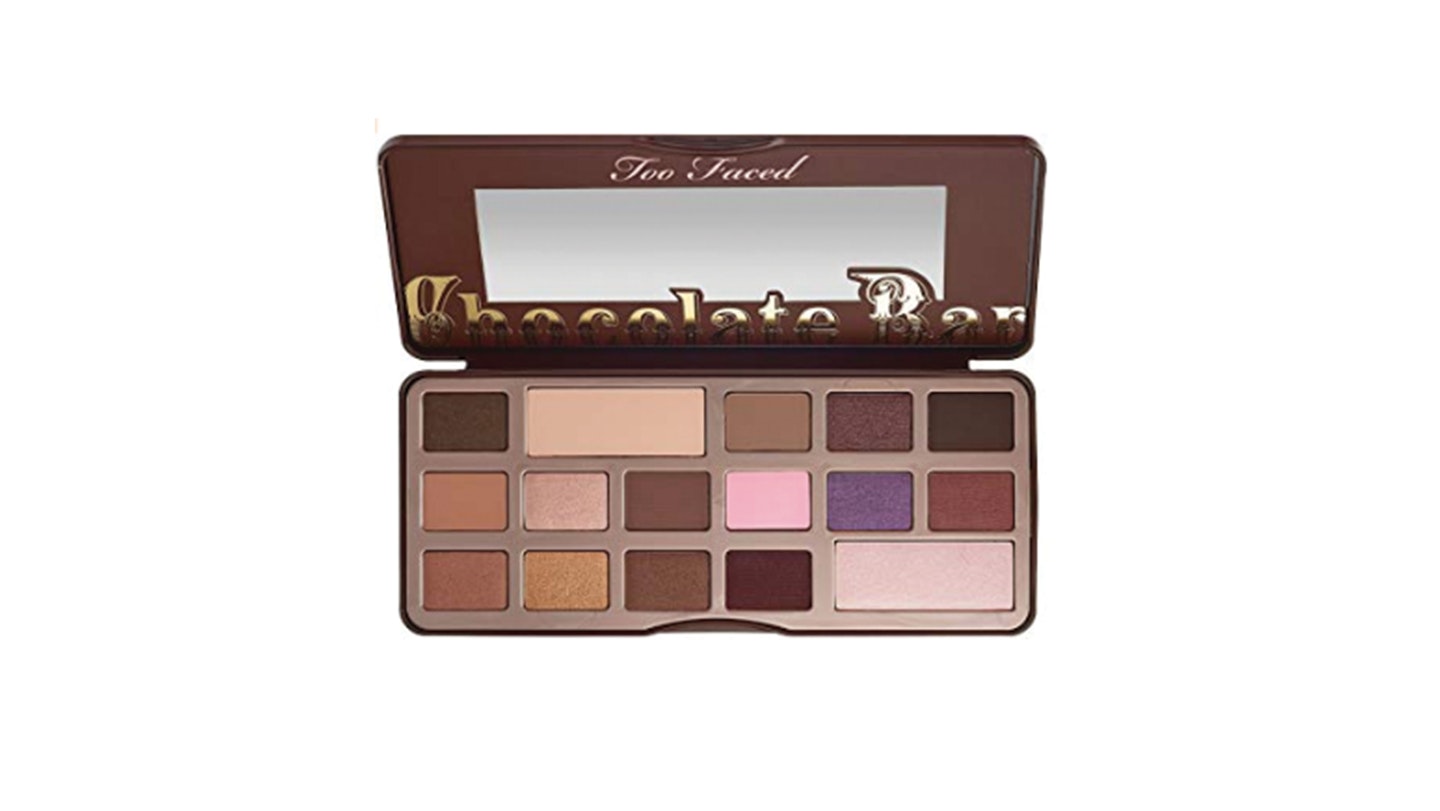 2 of 5
CREDIT: Amazon
Too Faced the Chocolate Bar Eye Palette
This palette smells delicious. It literally smells like chocolate and as you can see looks exactly like one. It's great for any natural or sparkly looks you want.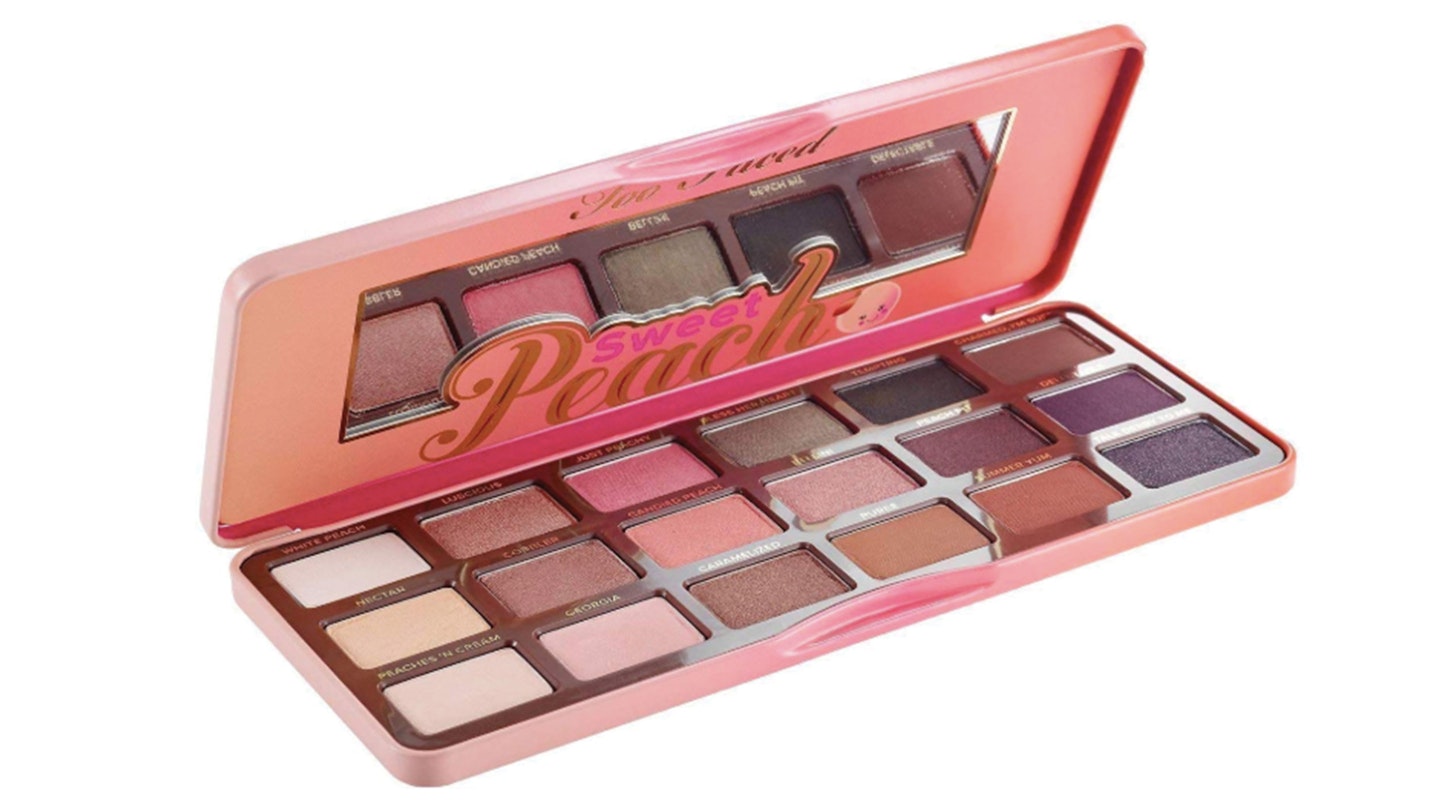 3 of 5
CREDIT: Amazon
Too Faced Sweet Peach Eye Shadow Collection Palette
We love anything that's scented which is why this peach scented eyeshadow palette needs to get in our make-up collection.
4 of 5
CREDIT: Amazon
TOO FACED Chocolate Gold Metallic/Matte Eyeshadow Palette
See now this palette just looks expensive and that's precisely why we want it.
5 of 5
CREDIT: Amazon
Too Faced Peanut Butter and Jelly Eye Shadow Collection Palette
This palette is gorgeous and the idea size if you're going travelling and fancy feeling like an influencer. Plus the colours - we want them.
WATCH: Finn Wolfhard FREAKS OUT over his co-star not knowing 1D & gushes over Harry Styles
READ MORE
Jaclyn Hill's launched her second Morphe palette and we want it immediately
The creamy, buttery, blendable formula promises that it's highly pigmented, you can instantly pick it up with a brush and the coconut water in the ingredients helps to replenish your skin's moisture levels.
Get us one now pls.
The brand new palette will be available from 28 February and can be bought from Asos, Cult Beauty, Look Fantastic, Selfridges, Debenhams, John Lewis and Boots.