There's nothing quite like biting into a delicious piece of chocolate to help you forget about your worries and improve your mood. It's like a little slice of heaven, always there for you.
Whether you're vegan or dairy-free for moral or health reasons, one of the things you may miss is that satisfying chocolate feeling, but you needn't miss out on all the goodness just because you're living your best dairy-free life.
The days of having to scour the supermarket free-from shelves or order from specialist online sellers are gone - vegan chocolate is here to stay and there are SO many brands to choose from. What's more, they can be easily ordered online and delivered to your door, ready for your next sweet fix.
We've rounded up the best vegan chocolate brands, including bars, truffles, biscuits and more, to help you find your new favourite.
Whilst we may receive commission for purchases made through our links, we never allow this to influence product selections.
Best vegan chocolate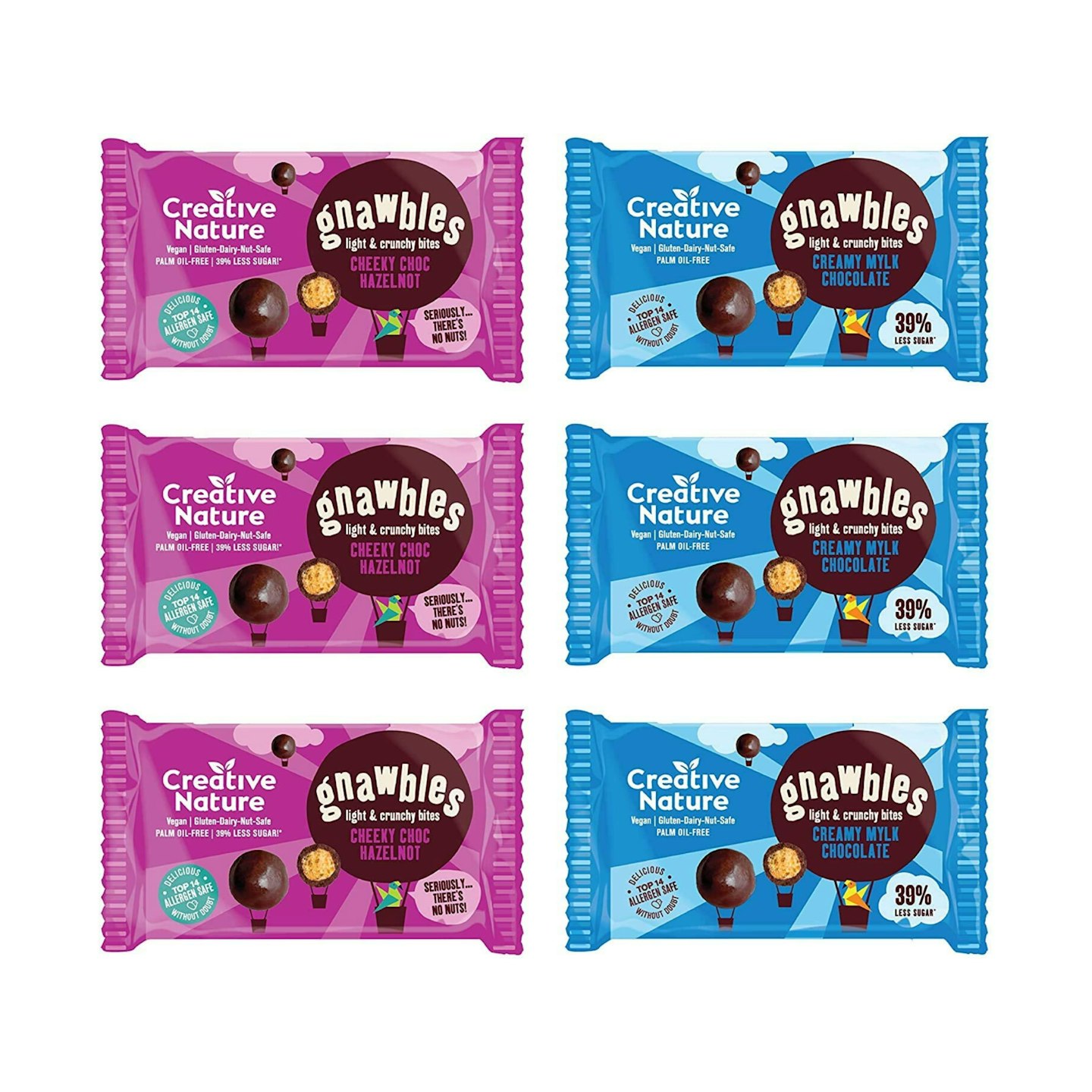 1 of 15
Creative Nature Gnawbles
Miss Maltesers? Creative Nature's Gnawbles are the perfect alternative. They're tasty and moreish with a delectable crunch, but also light so you don't feel like you've overindulged. They're top 14 allergen-safe and even somehow manage to make a hazelnut flavour without using nuts. GENIUS.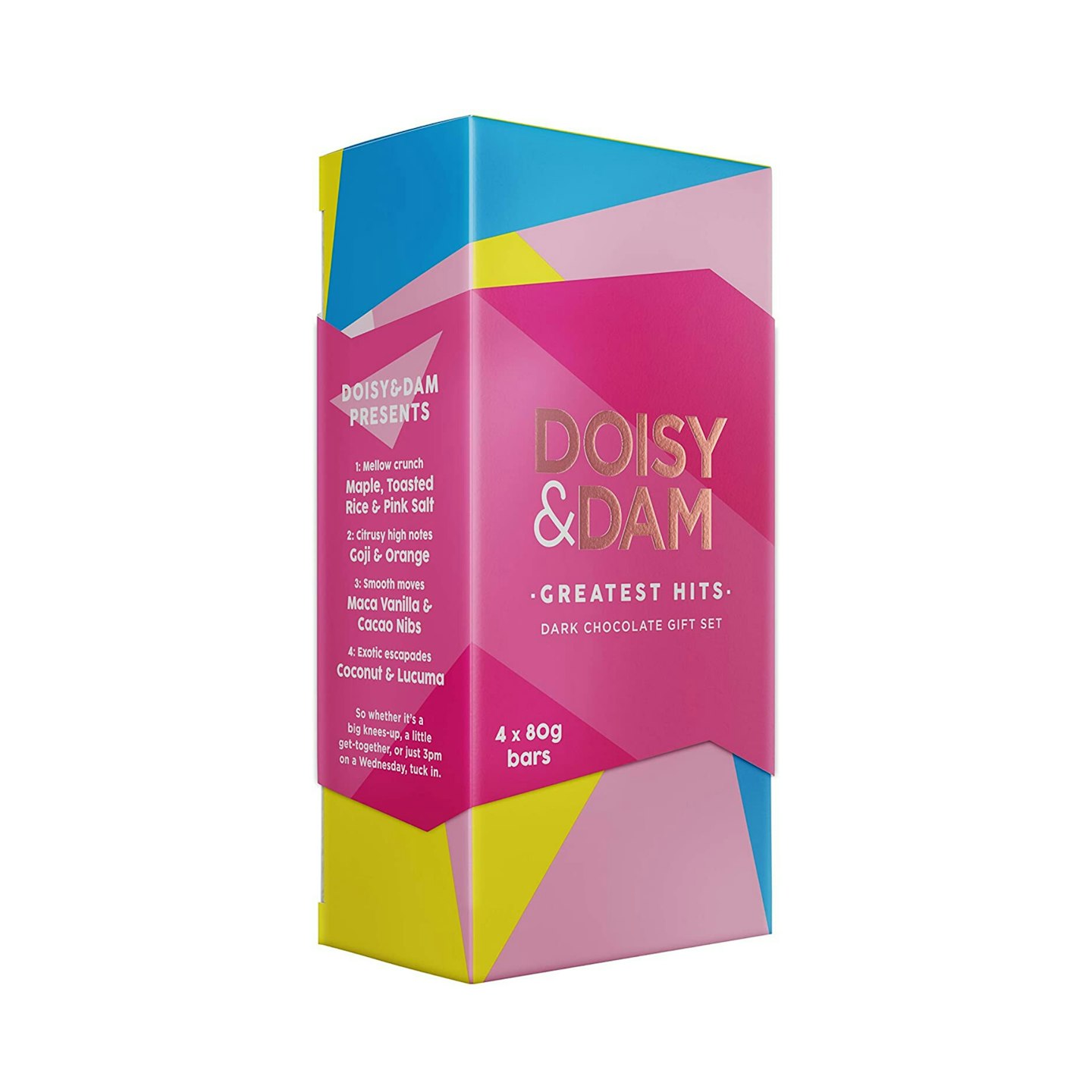 2 of 15
Doisy & Dam - Delicious Vegan Dark Chocolate
These dark chocolate bars put a delicious twist on the classic, introducing flavours such as Coconut & Lucuma, Goji & Orange and Maple, Toasted Rice & Pink Salt among others. They're ethically sourced with a rich flavour and lovely texture.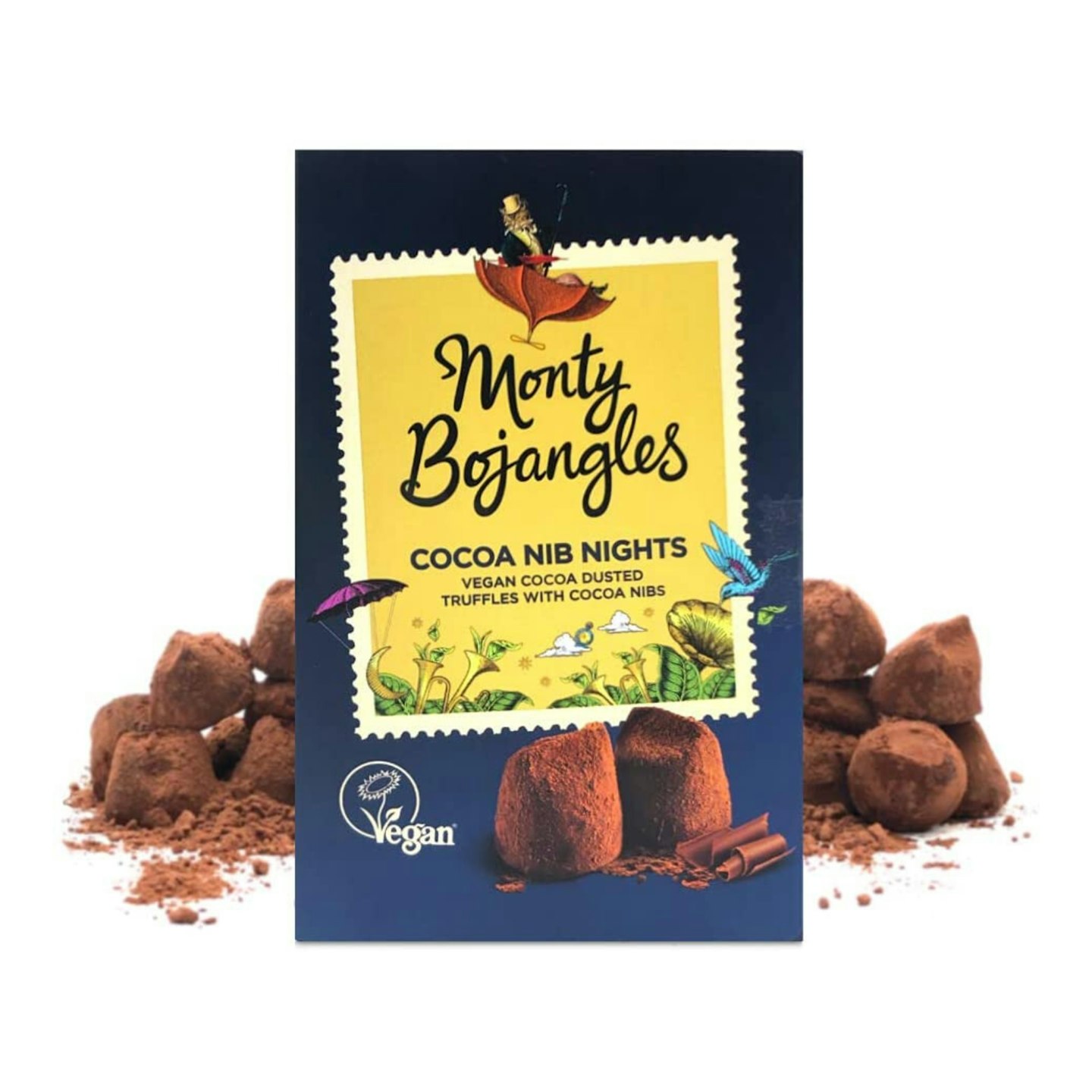 3 of 15
Monty Bojangles Vegan Cocoa Dusted Truffles Cocoa Nib Nights
Love a truffle? You're not alone. These award-winning, melt-in-your-mouth cocoa dusted truffles will have you struggling to have just one or two.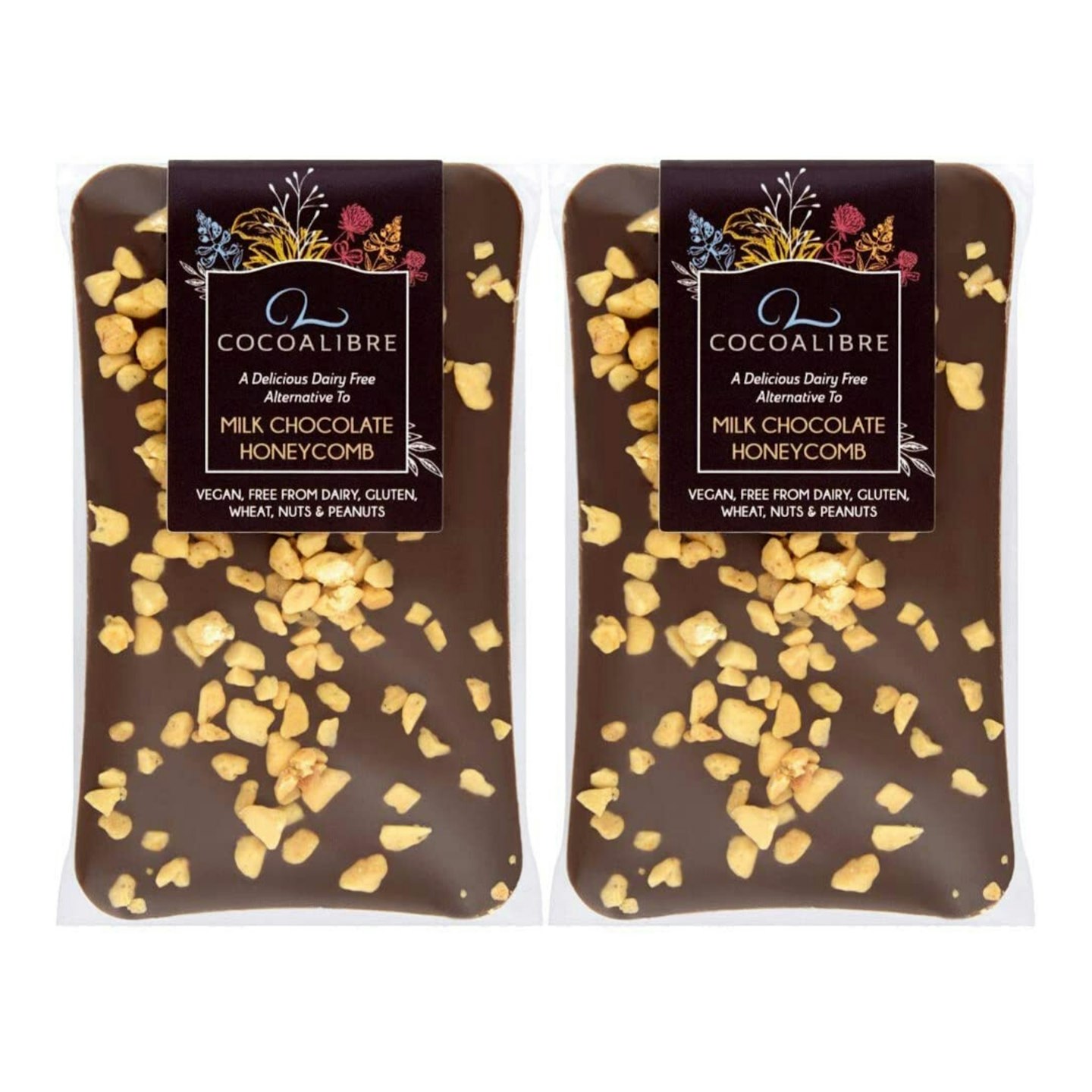 4 of 15
Cocoa Libre Dairy Free Vegan Honeycomb Slabs
For a real luxurious experience, these Honeycomb Slabs are the one. You'd be fooled into thinking this was dairy chocolate and it makes the perfect gift for a loved one.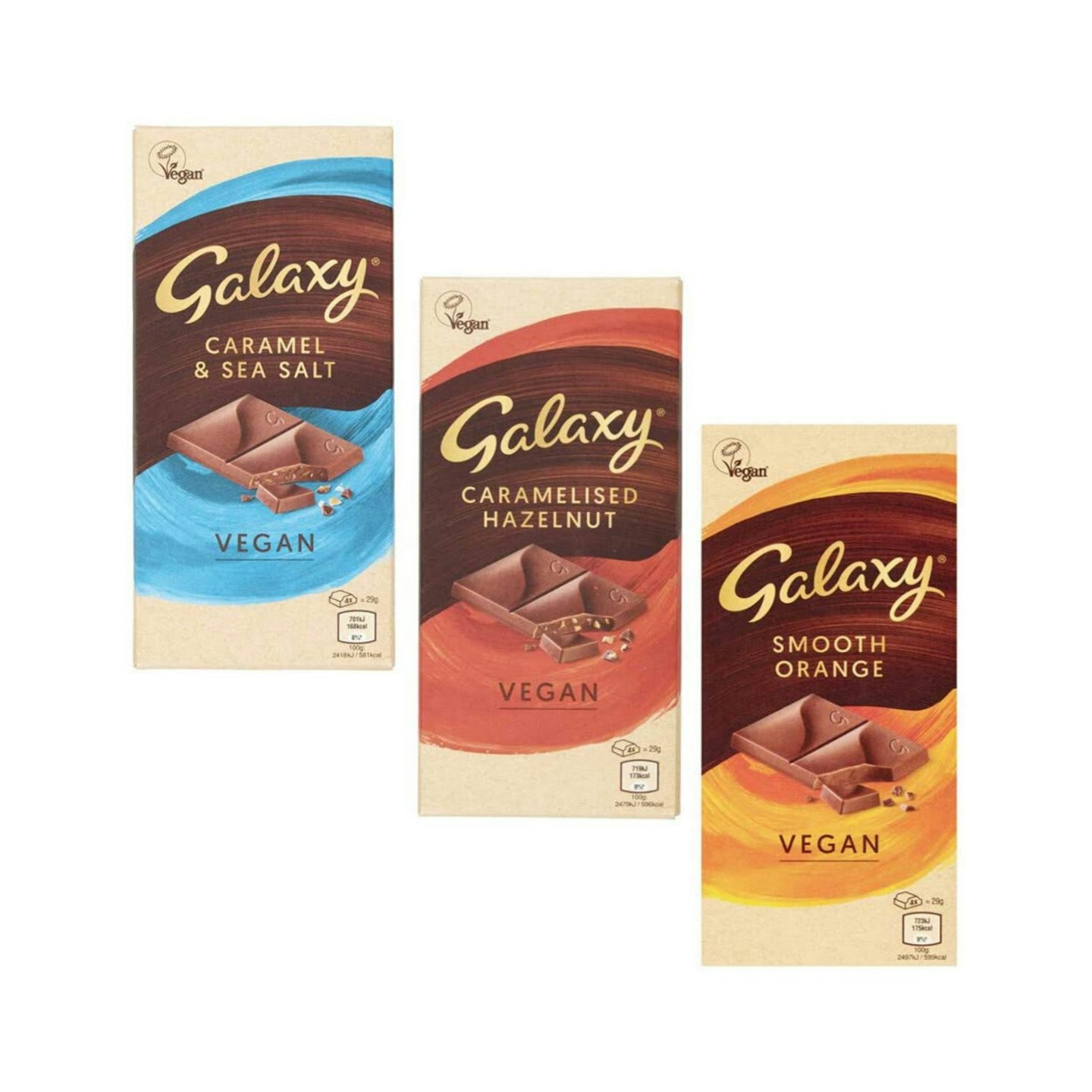 5 of 15
Galaxy Vegan Chocolate Selection
Although it doesn't quite have the smoothness of the original Galaxy, the vegan version is still pretty darn good. It comes in Smooth Orange, Caramelised Hazelnut and Caramel & Sea Salt.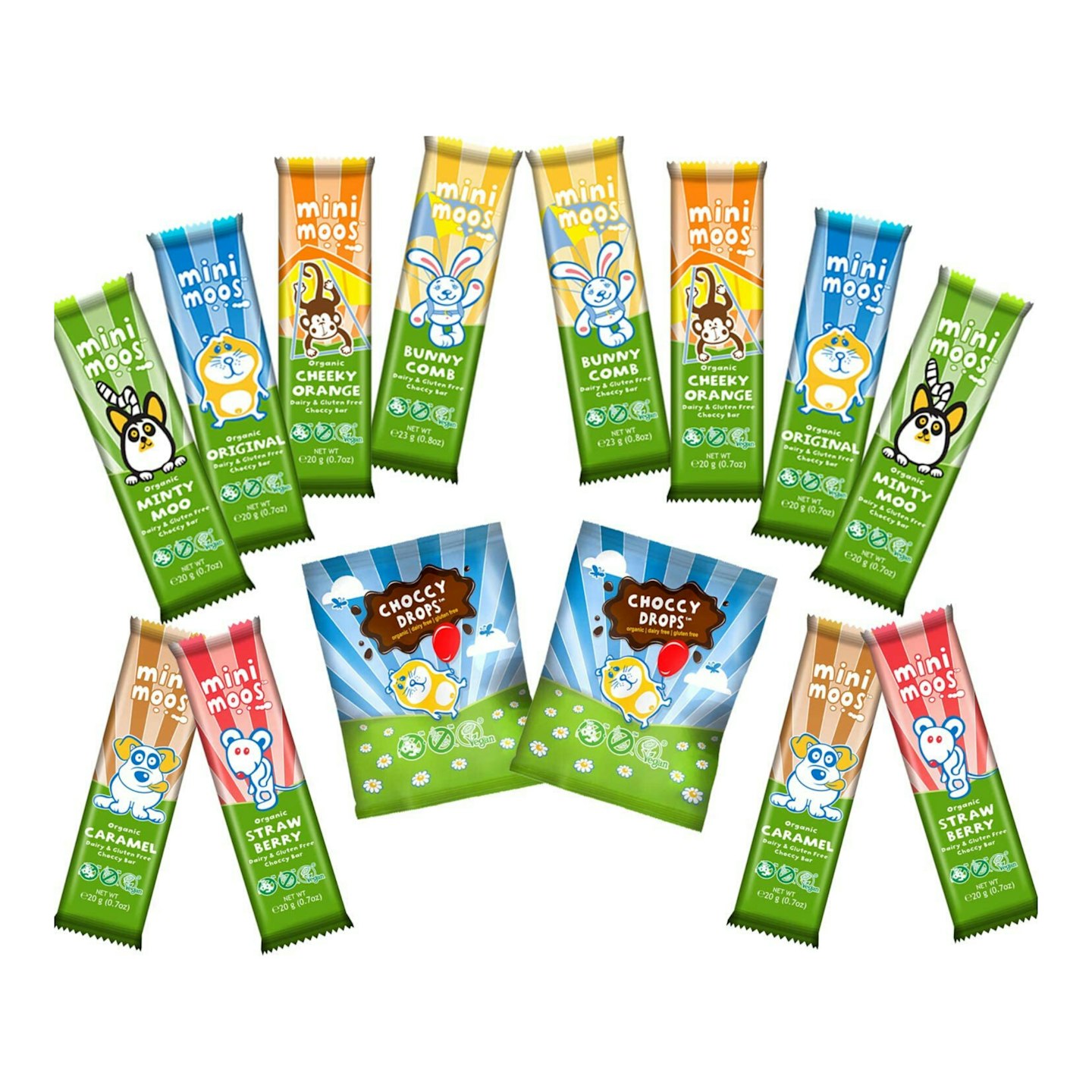 6 of 15
Moo Free Dairy Free Chocolate
If you're on the lookout for vegan chocolate for your kids, these mini sized bars are perfect. This variety pack gives you plenty of flavours, including Minty, Bunnycomb, Cheeky Orange and more.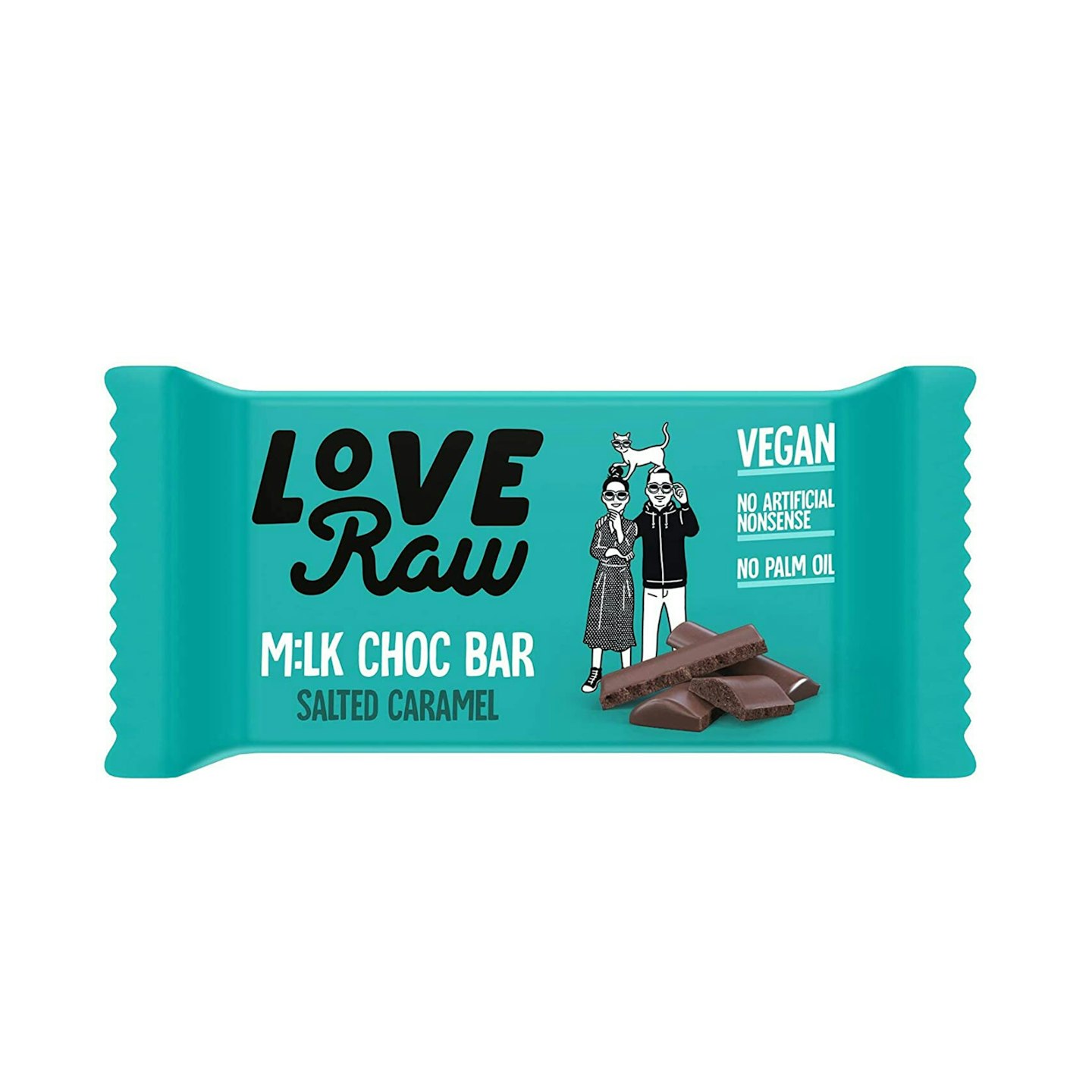 7 of 15
LoveRaw Vegan Milk Chocolate Bars
So good, you'll never believe it's vegan. LoveRaw is a brilliant palm oil-free milk chocolate alternative, with peanut butter and salted caramel options if you want something a little more luxurious.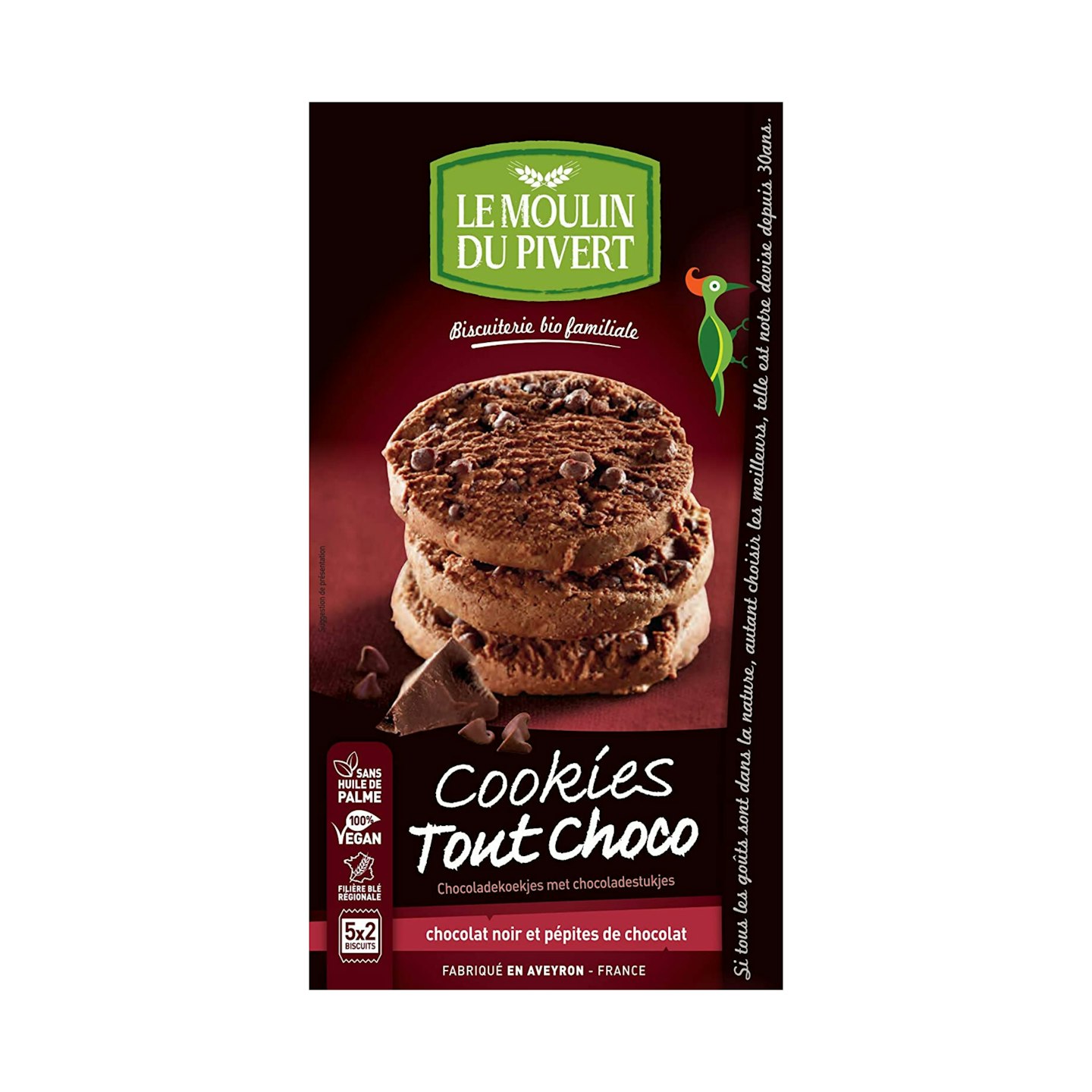 8 of 15
Le Moulin du Pivert - Organic Vegan Chocolate Cookies
Yep, vegan chocolate biscuits exist and they are GREAT. They're brilliant quality, organic and palm oil-free. You can get a range of flavours, including Chocolate Chip, Berry Filled and Praline.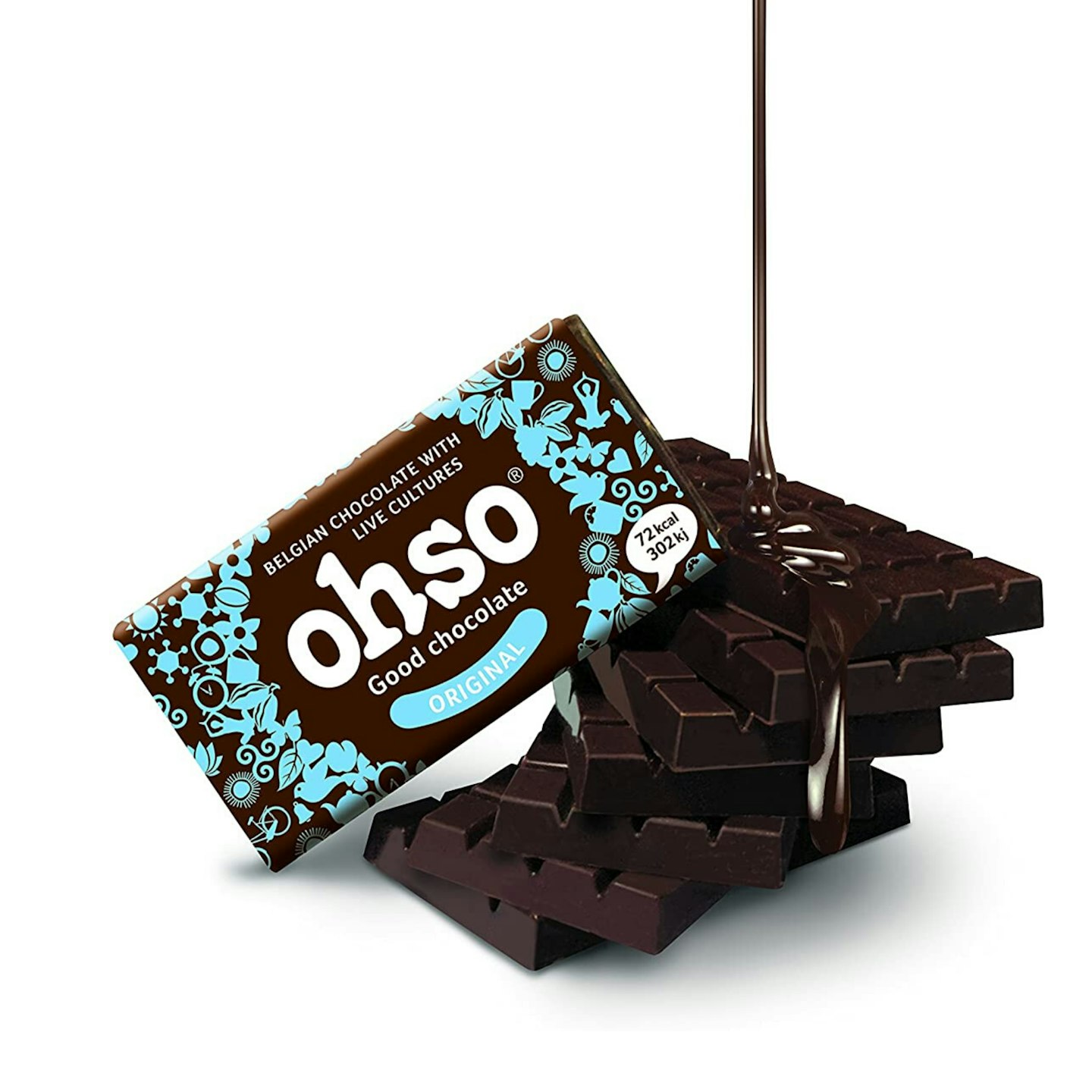 9 of 15
Ohso Healthy Dark Chocolate
These bars are a great size if you can't be trusted to have just one piece out of the packet. They're low-calorie and deliver live bacteria to your gut, making them extra good for you. Whilst no dairy is added to Ohso chocolate, milk chocolate is produced in the same production facility.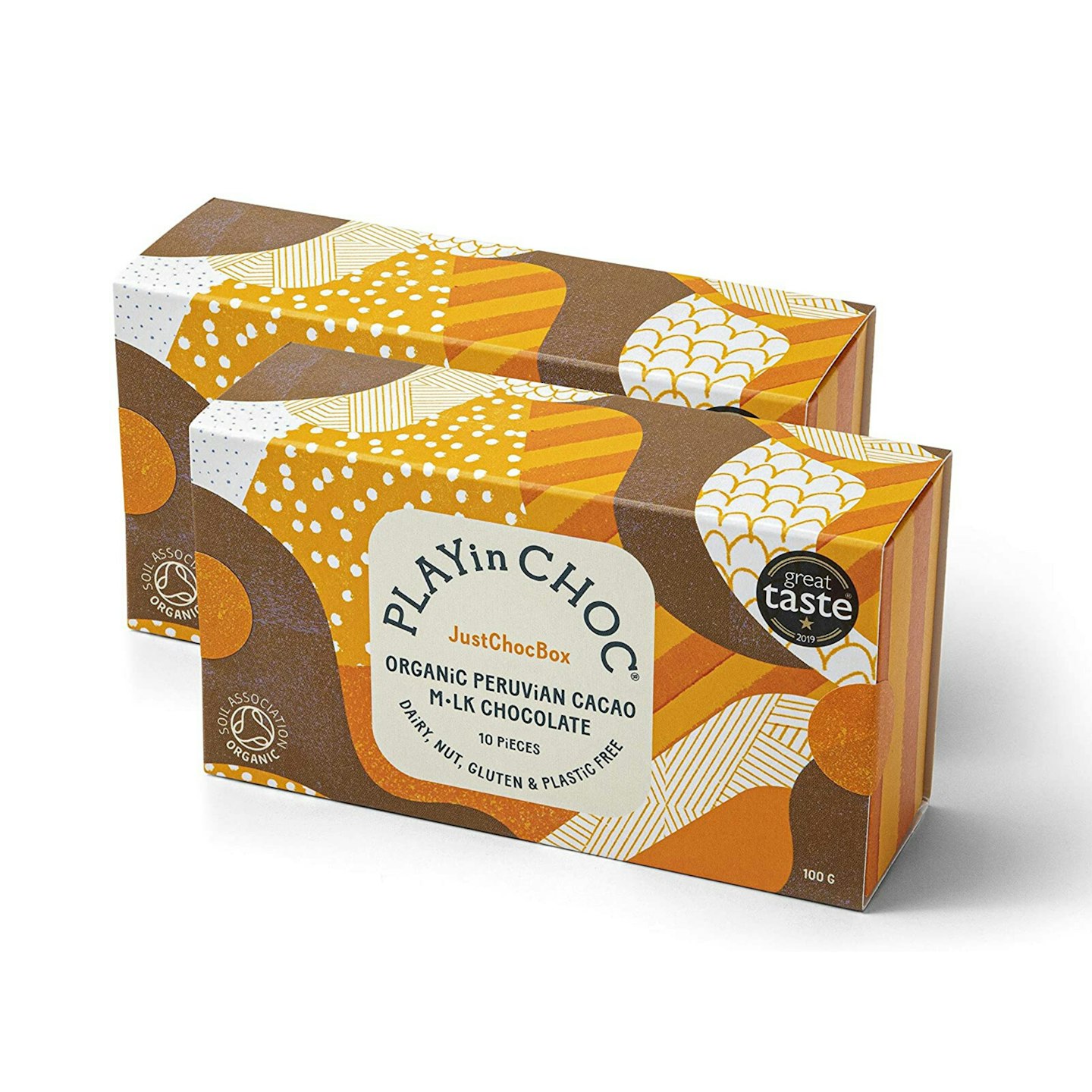 10 of 15
JustChoc Box Organic Peruvian M•lk Chocolate
These tiny organic choc boxes make the perfect gift and have some really interesting flavour combos. The chocolate and toy boxes are also brilliant for kids - like a Kinder Egg, but better for them.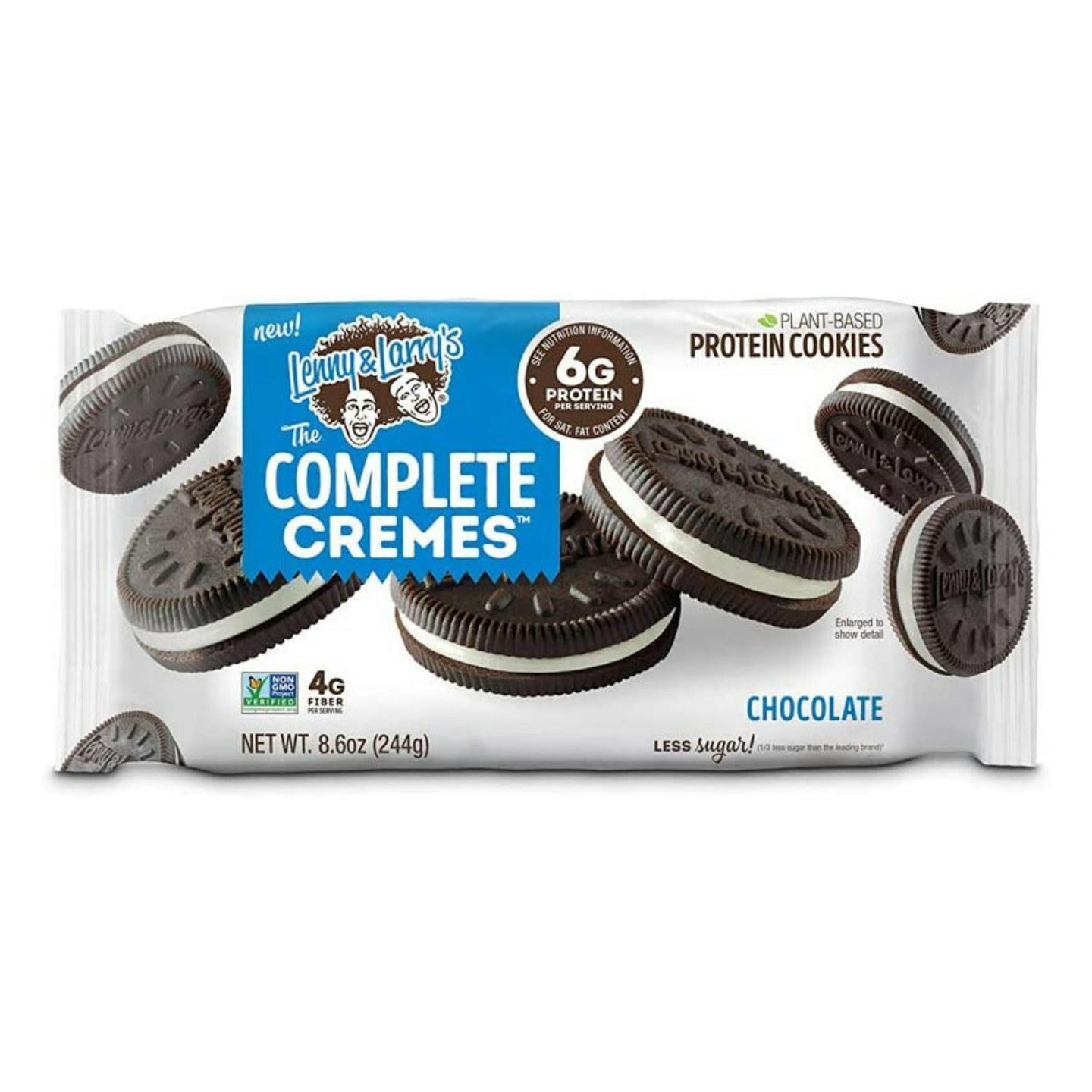 11 of 15
Lenny and Larry's Complete Cremes
Here's another biscuit variety for you from Lenny and Larry's. These delicious Oreo-style cookies are protein based, so they're basically a health food. Right?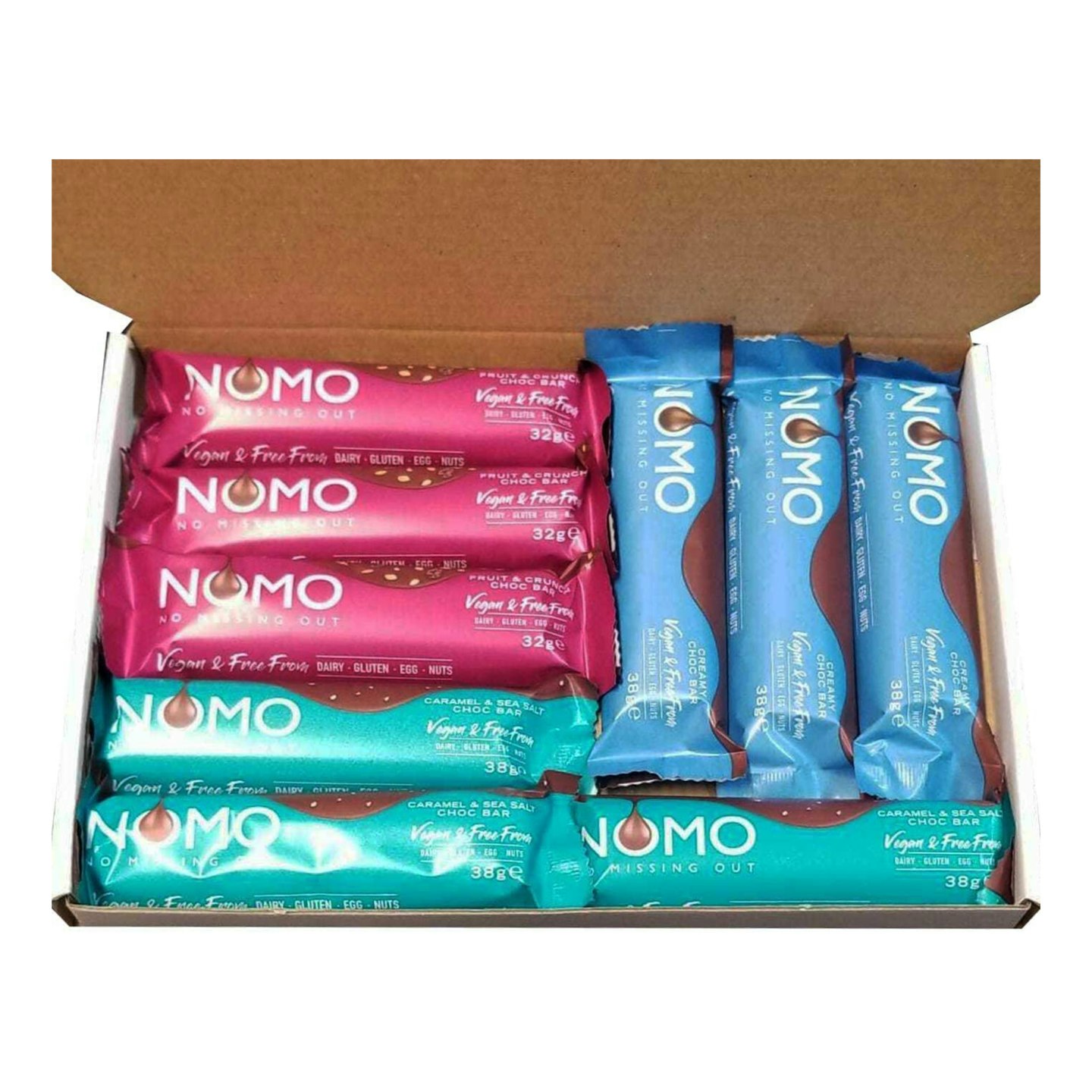 12 of 15
Nomo Vegan Chocolate Bars
Nomo has excellent reviews, with many saying it's their 'favourite vegan chocolate'. It comes in Creamy Chocolate, Fruit & Crunch and Caramel & Sea Salt.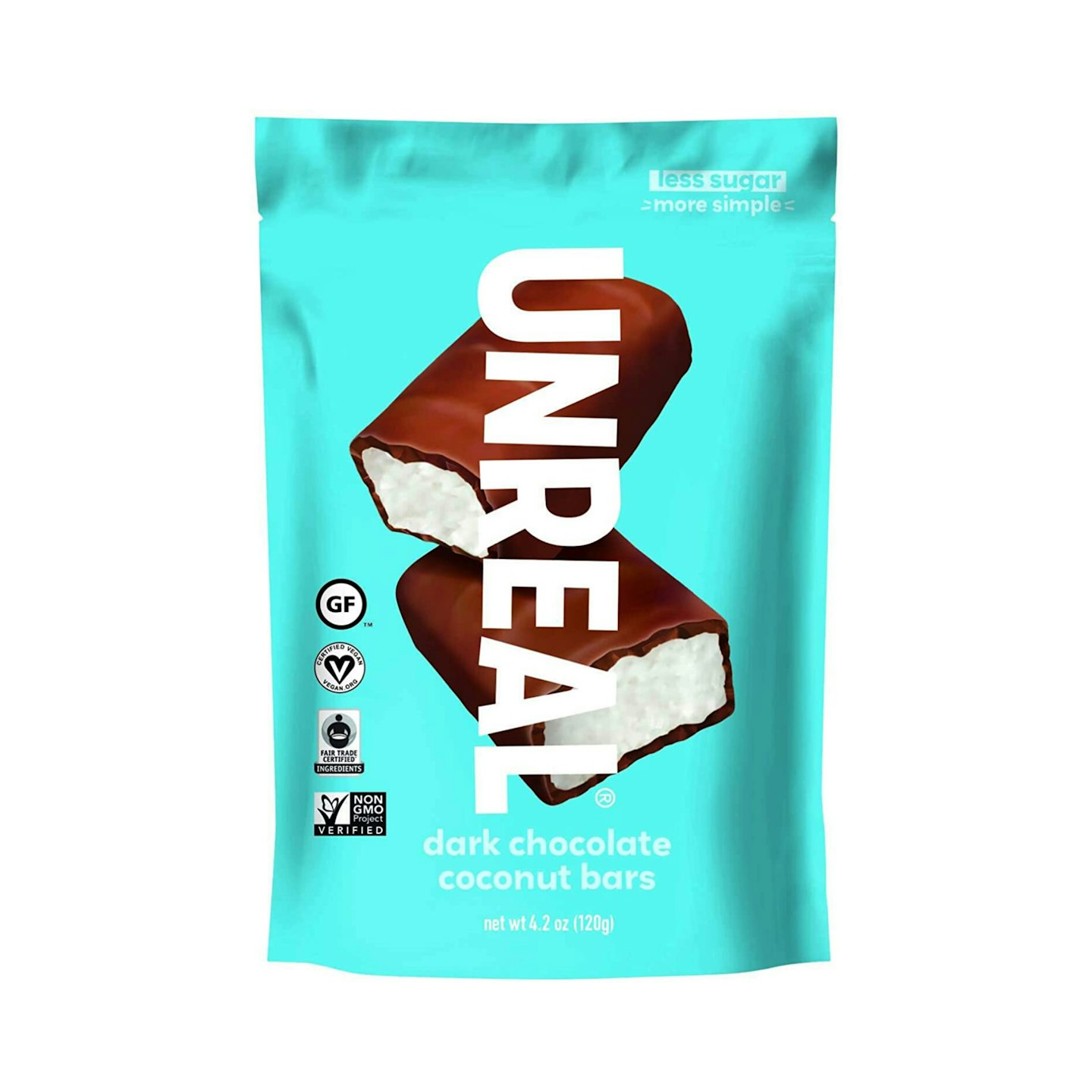 13 of 15
Unreal Candy Dark Chocolate Coconut Bars
Miss Bounties? These coconut chocolate bars will hit the spot. The brand certainly lives up to its name with these, just divine.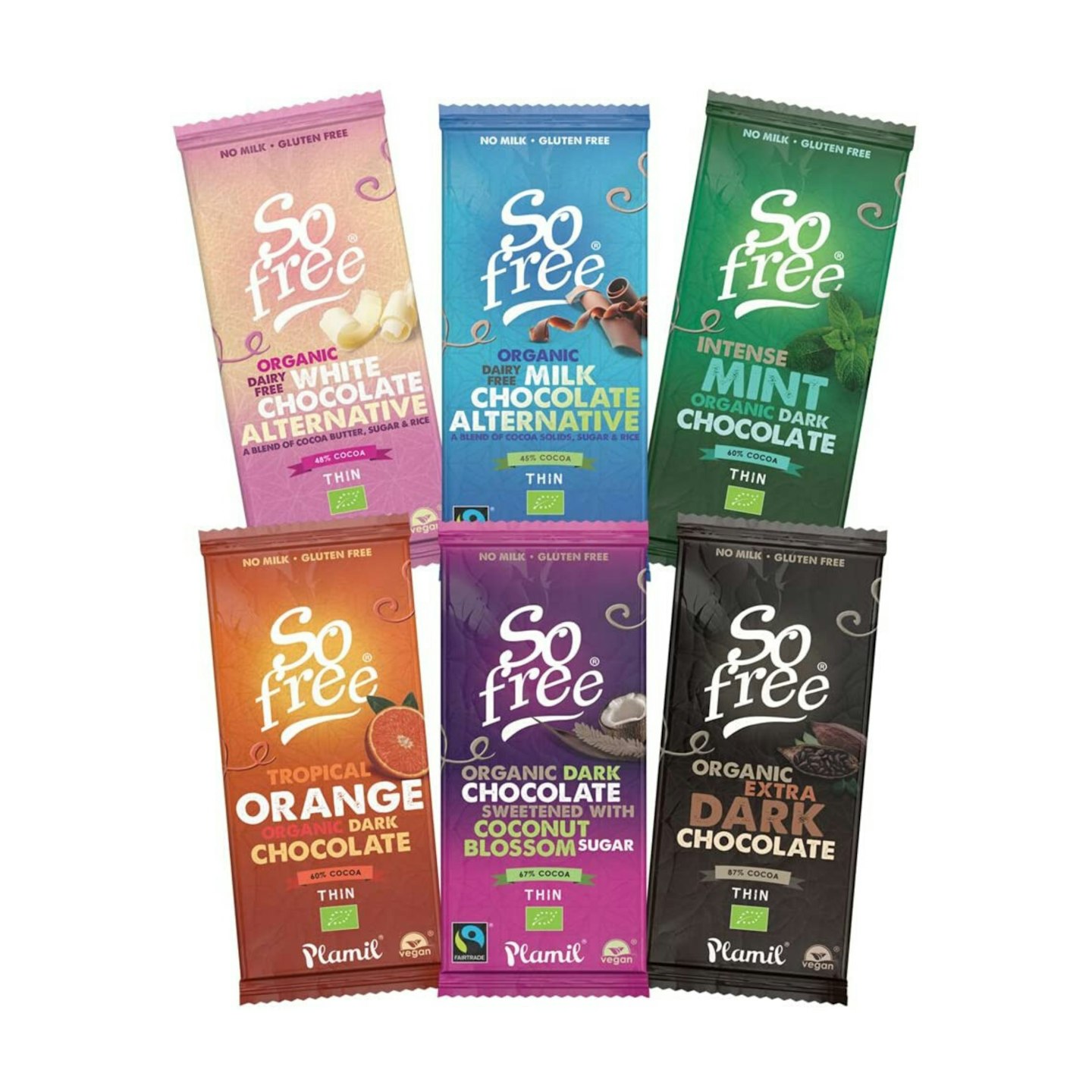 14 of 15
So Free Chocolate Bar Bundle
So Free's bars are vegan, gluten-free, wheat-free, nut-free, organic, kosher and suitable for coeliacs - they really tick all the boxes. They taste delicious and we couldn't find a flavour combination we didn't enjoy.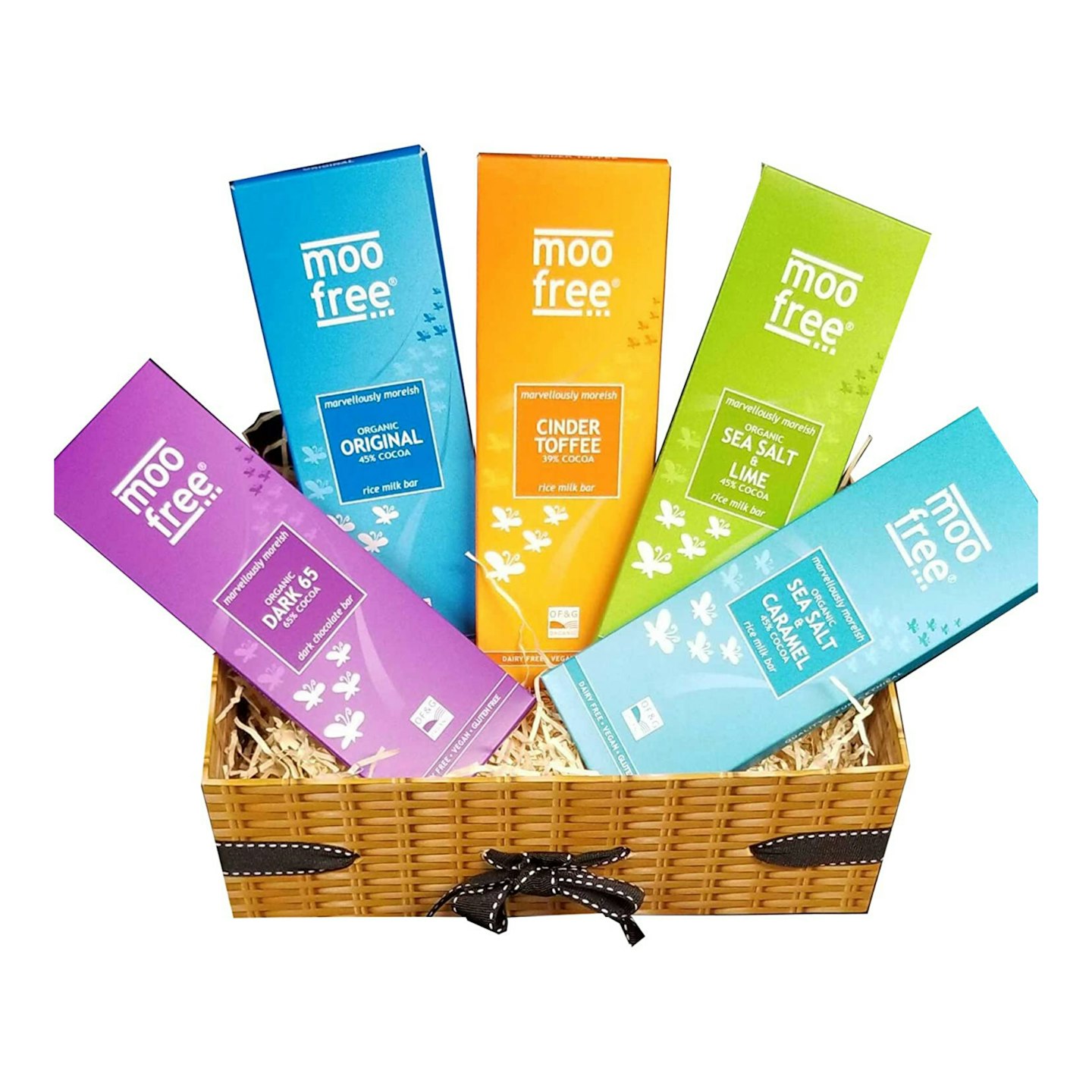 15 of 15
Moo Free Vegan Chocolate
Available in a wide variety of flavours, these bars are great for keeping in the fridge when you need a pick-me-up. The Sea Salt and Lime is a particularly interesting flavour combo.
What is vegan chocolate made from?
Vegan chocolate is chocolate that's made without any animal products, so milk is off the table, obviously. Generally, you'll find ingredients like chocolate liquor, sugar, cocoa butter (don't let the 'butter' fool you, it is vegan), vanilla and coconut in vegan chocolate. Avoid anything that lists whey, casein, milk fat, and milk solids, because, you guessed it, these come from milk.
Sometimes, when dairy-free chocolate is made on the same production lines as dairy products, brands will list a 'may contain milk' warning. This doesn't necessarily mean it does, but brands have to be transparent when it comes to potential dairy contamination. If you have an allergy or an intolerance, it's recommended to steer clear of these just in case.
Most vegan chocolate is also gluten-free and nut-free, but be sure to double check.
Is vegan chocolate healthy?
Vegan chocolate does contain fewer calories than milk chocolate and is a source of antioxidants. However, any and all chocolate is high in sugar and fat, so overindulging in any form of chocolate isn't good for you.
Is dark chocolate vegan?
In many cases, yes. Chocolate that has a high percentage of cocoa (50 per cent or higher) is generally suitable for vegans. Lindt Excellence Dark 70% Chocolate is a great example of this, as are many own-brand supermarket chocolate bars. However, a lot of this chocolate may have been produced using the same machines as milk chocolate, so you should be wary.
If in doubt, always check the label before purchasing.
NOW READ:
The best plant subscription boxes that will transform your home into a jungle