We love a bit of self-care and all this time at home has really given us an excuse to look after ourselves inside and out. Each week, we'll be asking the celeb lot to share their Sunday self-care routines, because taking care of yourself is more important than ever.
This week, it's all about Cara De La Hoyde-Massey, the Love Island OG who won season two with co-star (and now husband) Nathan Massey. Cara made appearances on The Only Way Is Essex but is now concentrating on being a hands-on mum to Freddie-George and Delilah.
Cara is also working withSuperdugand charity partner Beauty Banks on their brilliant Christmas campaign, which encourages customers to donate toiletries to help those in need this Christmas.
Cara chats exclusively to heat about skincare favourites, podcast recommendations and how to pick yourself up after a hard day...
On self-care
What does self-care look like when you have two small kids? Spoiler: RUSHED.
"Self-care, that just sounds like a dream to me! It's more like a self-care ten minutes at the moment., it's very hectic in my house. I think it's so important for a mum with young children to chill and sit back, even if it's just for five minutes. We sometimes need to decompress, because it's go-go-go all the time. Self-care to me is just something really simple like having a bath with lots of bubbles. I love to light a candle and listen to a podcast. At the moment I am loving the Superdrug Bloom Collection 3 Wick Candle, it literally fills the whole room."
On Christmas day
"I like to have the idea in my head that we will all have matching outfits and my children will look immaculate all day and it's great. But no, we're a chilled out, tracksuit, cosy family."
"Last year, Nathan actually got us all COVID for Christmas! We were at home with a newborn baby, a two-year-old and my mum had to bring us a takeaway Christmas meal. So this year, we're just going to be at home. There is about 15 of us and Nathan thinks he's going to cook a turkey on his barbecue.. god knows how that's going to go."
"It's been such a tough year and family is so important. We just want to have everyone together in the house, the kids are there and then we can put them to bed at seven o'clock which would be great and I can sit down and eat the leftovers and watch loads of rubbish telly. It's the simple things."
On skincare favourites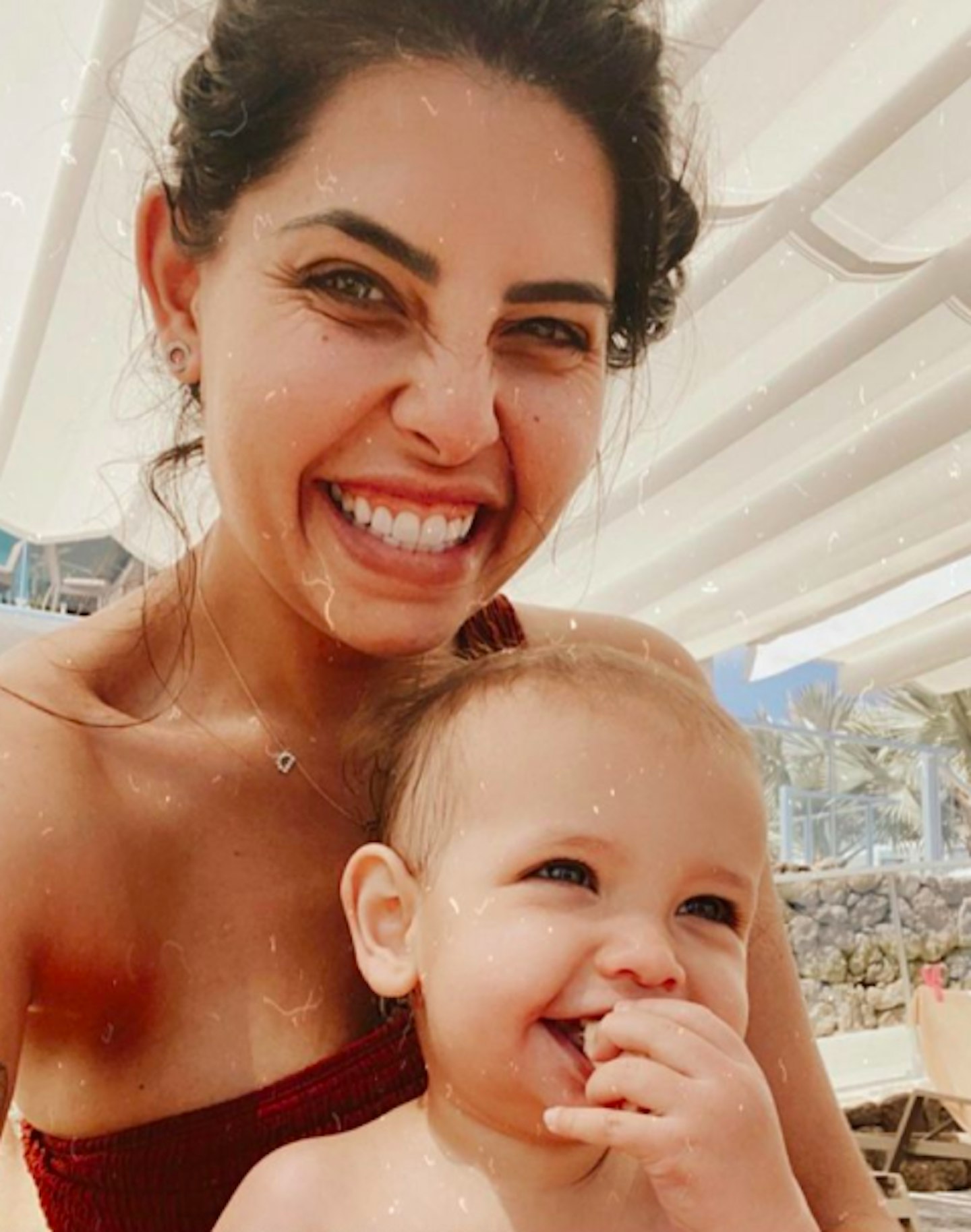 "I used to not be great with skincare, I used to just use a bit of moisturiser and be good to go, But now as I've got older, I've really started paying attention. I like to use products with hyaluronic acid in them because it makes your skin feel amazing. I've found a really good one recently, it's the Me+ Hyaluronic Booster and it's just so reasonable and it lasts for ages. Anything with hyaluronic acid, I'm fully involved in."
Cara's best skincare advice?
"Moisturise, moisturise, moisturise. It doesn't matter what it is, whether it costs one penny or one hundred pounds. My nan, she's 83 today actually and she's from India which is, of course, a hot country. She looks unbelievable and that's because her whole life she's moisturised. She's always done it."
On make-up
"I've just been in the store with the Superdrug girls and they have introduced me to a brand called Revolution. They do everything; concealers, foundations... so that's going to be my new brand to try. They told me it's incredible and it's the one to watch. The packaging looks really great, too."
On podcasts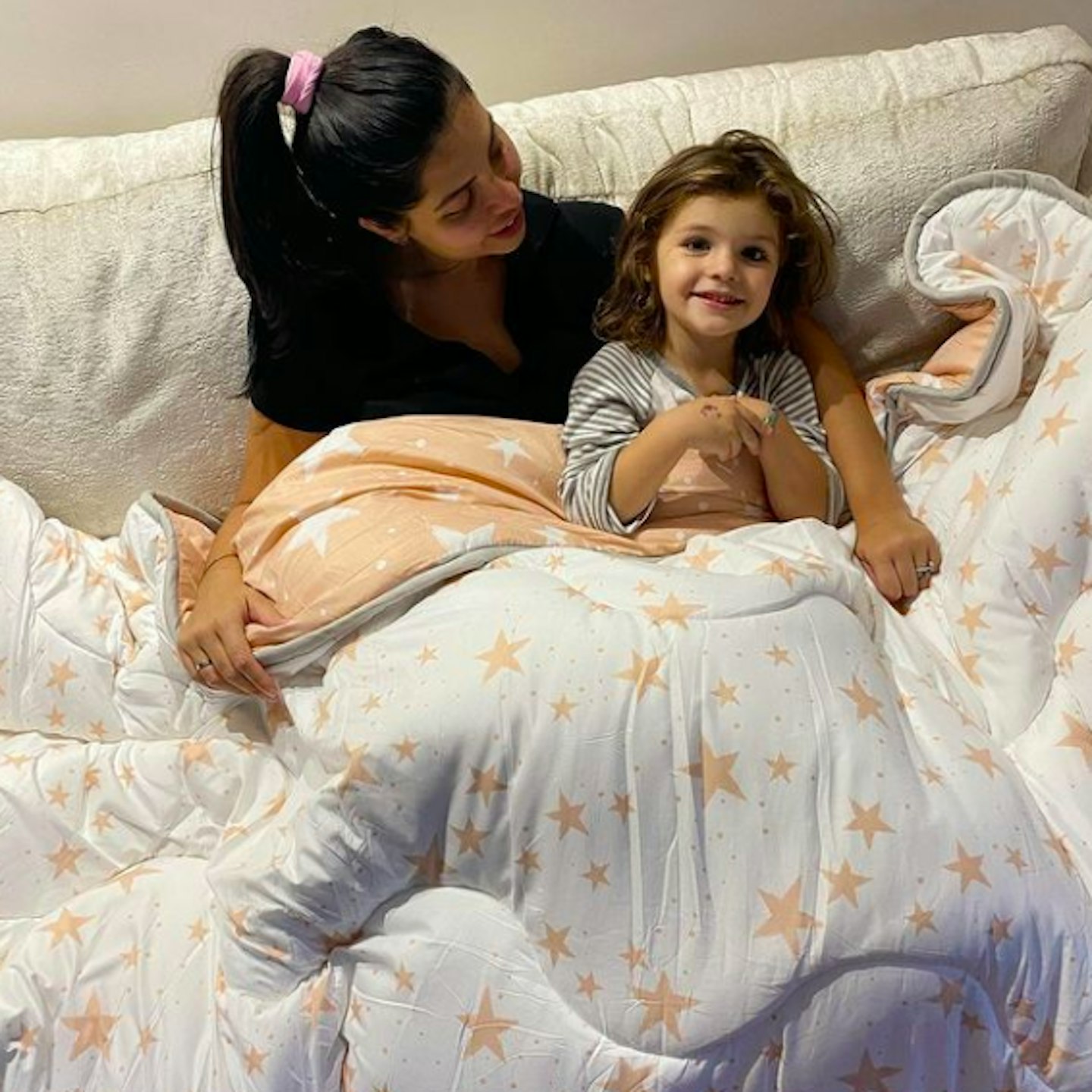 "I actually listen to podcasts all the time. I have to listen to them when I go to sleep, I don't know why, I just find it so relaxing and Nathan hates it. I listen to quite a lot of random ones, I listen to ones about Drag Race, I listen to a lot about serial killers. There's one that I love and it's called All Killa No Filla. It's hosted by two girls and they're both comedians, it's so funny."
"I also love listening to Disney podcasts, because I'm a Disney freak. I don't listen to the radio anymore, even in the car. Fred's always like, "Mum, can you put the radio on?" but I just find podcasts so relaxing."
On picking yourself up after a hard day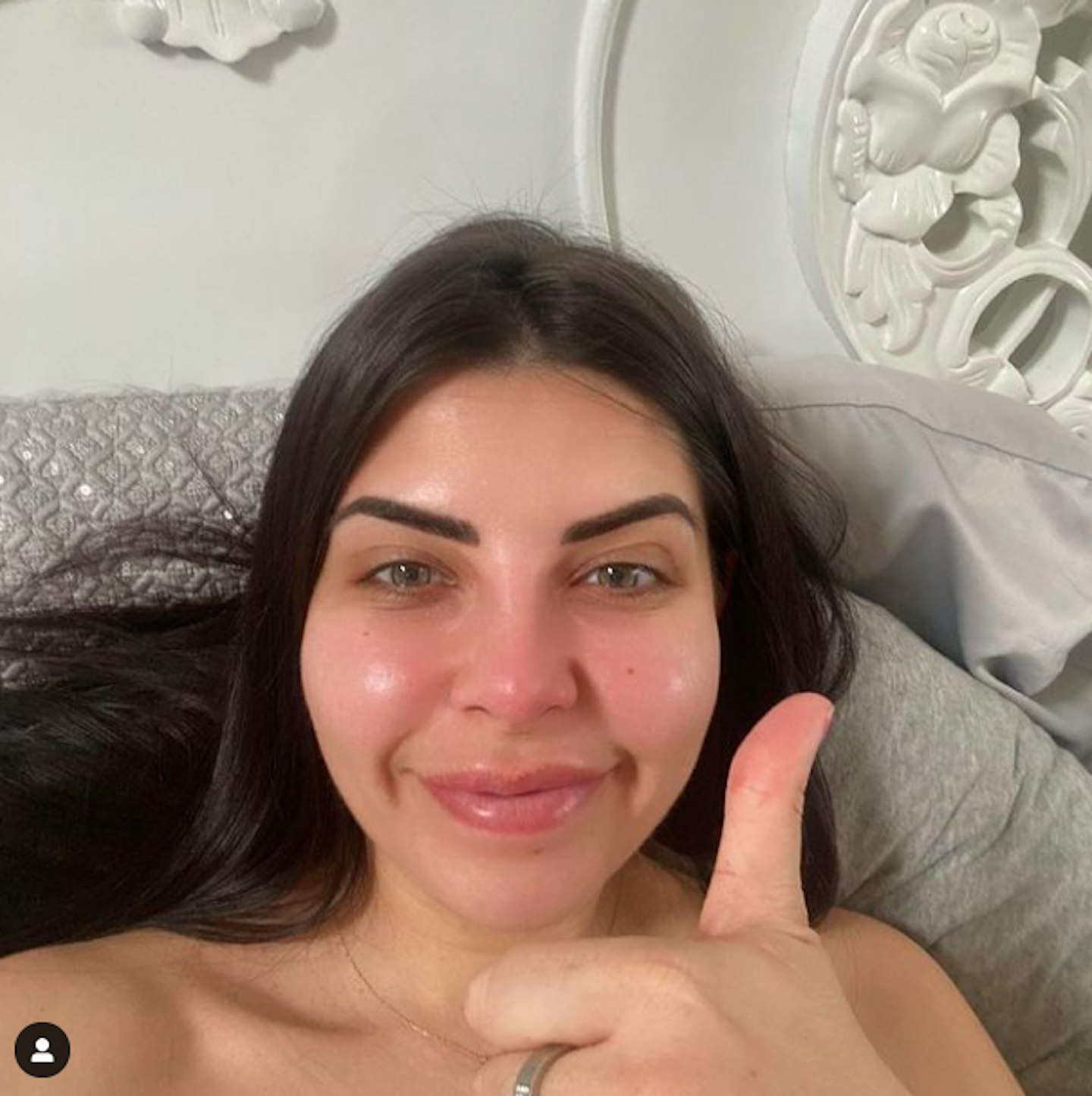 "Everyone's got to find happiness in simple things at the moment. So I'm really lucky because my kids actually do go to bed which is amazing. And yes, it took a lot of hard work. So now, I'll put the kids to bed, he makes me a cup of tea, I come downstairs. We sit down and watch telly together. Have some chocolate. We love our treats. Nathan's got a massive sweet tooth. That's our little luxury. It's just nice to sit there and not do anything."
On Superdrug's charity campaign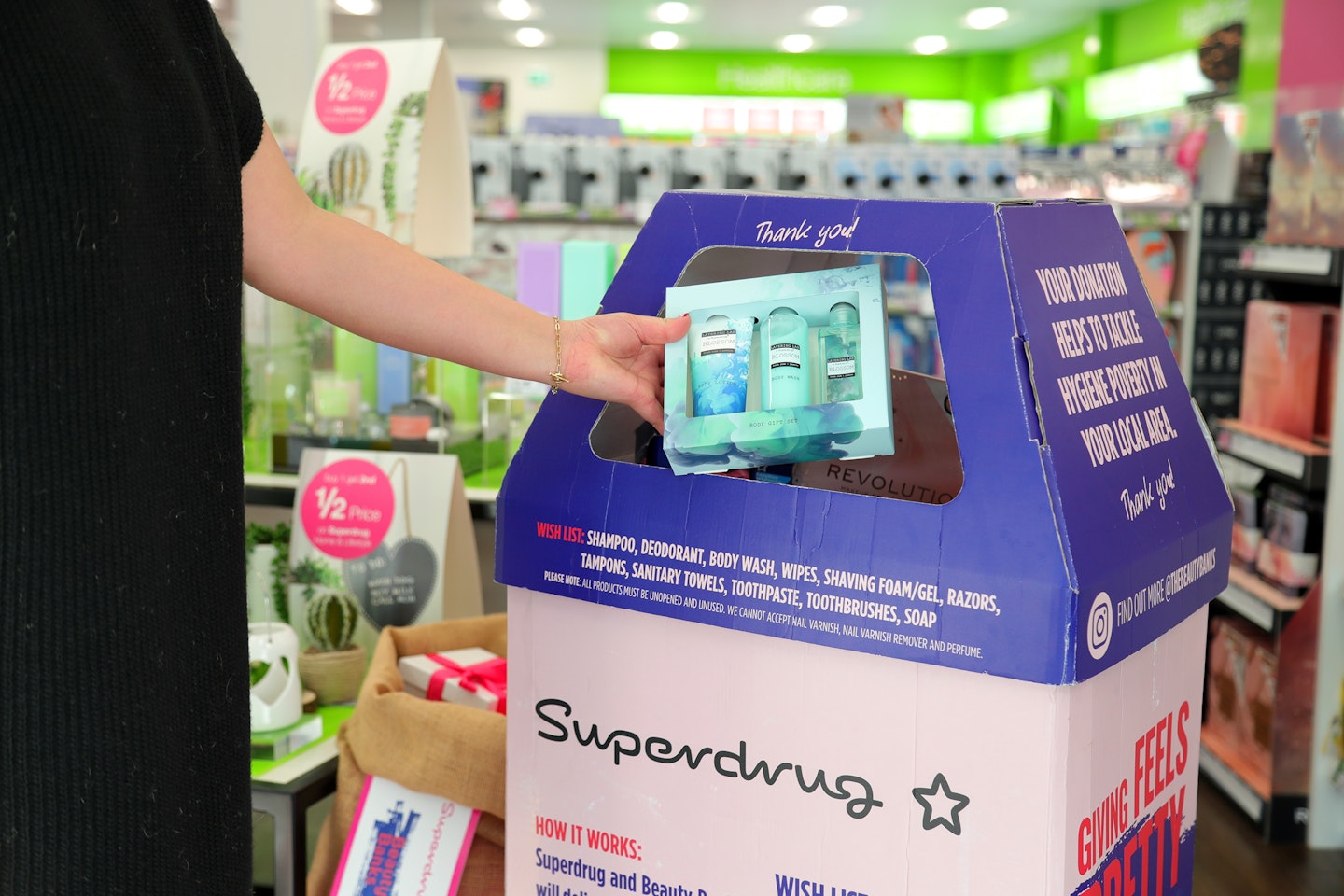 Cara is supporting Superdrug's charity partner Beauty Banks and their festive campaign 'Christmas Give Back', which aims to make hygiene poverty history in the UK. You can donate toiletries to those in need, by dropping them at participating stores across the UK.
Cara shares why she decided to join the cause, "It's a really nice coincidence as I had my second baby during lockdown and I wanted to help, as I knew how hard I found it having a baby during lockdown. I don't really have to worry about these things day-to-day and I really wanted to help out. I found a charity near me called Baby Basic and they do a very similar thing, but for women and children who have fled domestic violence or refugees and they take in baby products. I give a lot to them and I buy things like nappies, baby milk and other random things so I can donate them."
"Also during lockdown, my best friend's mum is a nurse at our local hospital and working so hard. Where I get sent a lot of PR stuff, I literally put it all in a massive box and I sent it out to the hospital for the nurses. There was tan, face cream, hand cream and all sorts of things because obviously, they're having to wash their hands a lot and wear masks.
"So when Superdrug came to me and asked if I wanted to get involved it seemed like something that I've already sort of done off my own back during lockdown and it just seemed like a natural thing to get involved with."
Find out more about Superdrug's 'Christmas Give Back' campaign, here.
Quickfire round:
Show you're currently binging? Drag Race and Impeachment: American Crime Story.
Go-to cuppa? I like it how it comes, but with three sugars. It's a good job my teeth aren't my own!
Go-to loungewear brand? I'm really on board with Asda pyjamas at the moment.
Favourite face mask? I love the Obagi Medical face masks after seeing them everywhere on Instagram.
Go-to takeaway order? A Chinese, but Nathan doesn't like Chinese so we have to meet in the middle. If it's my choice though, definitely a Chinese.
Favourite candle? I'm an Etsy girl and they sell candles that smell like the Disney resorts . They're really good.
Now! More news!
Paige Turley talks acne, life-changing books and her go-to £10 mask for healthy hair
Love Island's Sharon Gaffka talks fame, life-changing books and the skincare heroes she stole from the villa
Charlotte Crosby talks tanning mists, trolling and her £2 secret for 'really good' skin