We love a bit of self-care and all this time at home has really given us an excuse to look after ourselves inside and out. Each week, we're asking the celeb lot to share their Sunday self-care routines, because taking care of yourself is more important than ever.
Sisters Frankie and Demi Sims are not only regular cast members on TOWIE, but are content creators in their own right. If anyone knows how to keep their Insta grid looking hot fire flames, it's the Sims sisters.
They talk exclusively to heat about what it's like growing up in a famous family, how they're looking after their mental health in 2020 and the skincare products they can't get enough of.
So, 2020 has been a weird year for us all, how are you looking after your mental health?
Demi: I've been spending a lot of time with my family and you Frank, haven't I? I've been taking my pets on a lot of walks and stuff like that during isolation. It's allowed me to get my feet on the ground, smash work things and get everything done because we can't really go out. That's actually helping my mental health a lot.
Frankie: Yeah I've been finding it so beneficial as we now have a lot more time on our hands and I can now be a lot more organised. I write a diary every single week of what time I'm going to get up, what time I'm going to exercise, what time I'm going to get an Instagram post and I find that I'm fitting a lot more things in. When you're organised, it just clears your head.
Demi: Yeah, I don't actually know how I used to fit everything in a normal week!
Frankie: It's going to be so strange when we go back to normal.
What's the biggest lesson you've learned this year?
Frankie: Being organised and setting goals for myself is such an important thing for your mental health. When you're working towards something and you achieve something you want to achieve, it's so amazing. That's what I've been doing. I've become single quite recently and that's when I started setting goals, even with just my Instagram and losing weight. It's honestly so motivating and I'll definitely be carrying on.
Demi: Yeah me too. I've just come out of a relationship too, so we've both been working together on our goals and what we want for the next year.
Frankie: We set out exactly what we want and how we're going to achieve it and that's what we're focusing on at the moment.
How do you deal with trolls and negativity online?
Frankie: We're really thick-skinned, the both of us. Since I was 15, our family has been in the public eye, like obviously, Chloe was on Towie, Joey was on Towie, our cousin Frankie, our brother Charlie... so we're used to seeing them get trolled, especially back then ten years ago when it was absolutely huge. Every time you clicked on Twitter or Facebook on a Wednesday and Sunday night it was full of trolling and usually about our family. We've learned to deal with them getting trolled, so when it came to us, we're a lot more thick-skinned.
Demi: It's harder for me to sit there and see trolls go in on my family than it is on me. When you were 15 and I was 14, it was pretty brutal back then wasn't it? Everyone was dissing people's looks and mental health wasn't really spoken about back then. People were just so savage. It was hard to watch that back then, but it's benefited us now because we are thick-skinned and ready for it.
Frankie: To be honest, with Towie, the trolling wasn't that bad up until lockdown. I feel like a lot of people were at home and obviously very unhappy and haven't been able to go out. The trolling hit us hard, every single cast member got trolled. There was a massive discussion about it at work, I feel like it's got worse recently, but we do deal with it well. We laugh about the little comments and we're really supportive of each other.
Describe your ultimate self-care Sunday...
Demi: We always do stuff together. Sometimes we'll have a cheat day because we're both healthy eating at the moment. We'll get a pizza together and we'll really look forward to that. We will say how we can't wait to sit down and look like a mess in our tracksuit and our hair scruffed up and watch a girl's chick flick with our pizza.
Frankie: I always do devote Sundays to self-care and usually remove my fake tan, I usually have a really long bath, put a hair mask in my hair, I paint my nails. It's my day to refresh myself for the new week and top my tan up and get a fresh layer on.
Do you ever practice Law of Attraction or use crystals?
Frankie: I do try and focus on Law of Attraction a lot, especially recently. In the past, I always did the opposite of that, because I used to think, 'if I get my hopes up for something and think it's going to happen then it doesn't, I'll be more hurt.' Especially recently I've been getting into Law of Attraction and thinking. 'if you think positive, positive things will happen.' I can honestly say, touch wood, since I've been thinking positive, my outlook on life has been much more positive. I've been so appreciative of my job and the line of work I'm in.
Demi: Yeah and I think when you're more positive, it builds your confidence up as well. If you think, 'yeah I'm going to get this' or if you order an outfit and think you're going to look nice in it, your confidence just slowly builds up.
Frankie: It's a good way to think. I haven't introduced myself to the crystals or reiki yet…
Demi: I have, I've got a Rose Quartz in my room and I read this thing online which said you're meant to put it under the corner of your mattress, the lower-left corner and you're meant to put a picture of whoever it is you want to send love to. I put a picture of myself on it and sent myself self-love!
What's your go-to skincare routine when you can really take the time?
Frankie: Above all skincare products, I've been drinking three litres of water a day and my skin has become so clear. That is my natural remedy. But in my skincare routine, I like to cleanse, tone and then I always use a really oily serum. My skin is oily naturally anyway, but I love to put a serum on before I go to bed so when I wake up my skin is really soft and moistured. I useMario Badescu products mainly.
Demi: I've got really sensitive skin, especially around my eyes. I don't know if it's because of my vitiligo or not, because I've got patches around my eyes. I have to be so careful with the products I use. I love the Aveeno moisturiser, that is the love of my life. I smother that all over my face before I go to bed and I wake up and my skin is so smooth.
Frankie: I love Mario Badescu's Drying Lotion, it looks like a little bottle of medicine and you literally dip a cotton bud in it and put it on your spots and by the morning, your spot is all dried up. It's like magic in a bottle. The only thing is the bottle is so small, so I save it for special occasions.
Do you have any rituals you must do in order to fall asleep?
Frankie: After I had my breakup, I was suffering trying to get to sleep and overthinking at night. Then I discovered this little pillow spray and it's called This Works. I spray three or four sprays on my pillow every night and it does relax me, it helps me fall asleep quite quickly as well. I also light a candle, I use one of those crackling candles from B&M. So I will light that and use my pillow spray and I fall asleep peacefully.
Demi: I keep watching tv episodes before I go to bed and I just fall asleep to them. I've realised as well if I can't sleep I have to lay flat on my back. That's the only way I can fall asleep.
Do you feel burnt out often and if so, how do you overcome it?
Frankie: We do feel burnt out quite a lot, from filming,
Demi: Because we work a lot, don't we Frankie?
Frankie: We work a lot, especially with social media and creating content. When we're filming, it's very very full-on. It's like six days a week and doing that on top of the content, we do get burnt out.
Demi: We do put so much effort into it as well. I know it just looks like we're taking a picture but that picture has had so much thought, the location, the make-up, the fake tan, we've prepared ourselves for that picture, so it does take us a lot to do each post. People don't realise, do they? It does burn you out. Like Black Friday was a lot. Obviously, it was good, because it's helping us save for our flats and stuff we want to get, but it was a lot.
Frankie: My advice to anyone feeling the same way is to schedule a few days off, eat what you want, reward yourself, and just chill out. If I don't relax enough, I end up getting ill. I'll get a cold or the flu and when I speak to my mum and dad, they say I'm overworking and need a few days to myself.
Demi: Yeah, it puts me in a bad mood. I would say, set a day or two aside where you can just have that time off.
You're both working with Hair Choice and Doll Beauty as they bring out their Glam Box, can you tell us more about it?
Frankie: I love Doll Beauty and Hair choice, they're amazing British brands that girls use across the country. The box is really good, it's got your hairpiece in it, a hairbrush and also you've got your tan and the lashes and lipstick as well. It's perfect for a self-care night in or if you're going out for dinner. That's about as much as we can do right now!
Demi: Obviously we're from Essex, we literally love being tanned, we love being dolled up with hairpieces in, with as much volume as you can possibly get. So for this box to be just £60, where you're saving £40, it's a really good price. It's the perfect Christmas present.
Quickfire:
Show you're currently bingeing?
Demi: I'm watching the L-Word, I've just started it from the beginning.
Frankie: Virgin river.
Your go-to cuppa?
Frankie: I like mine milky, but I'm lactose intolerant, so milky with soya milk.
Demi: I like mine with biscuits. If there's no biscuits involved then I'm not drinking it!
Favourite loungewear?
Frankie: High-waisted joggers, I bloat a lot so I like high waisted loose joggers and a baggy jumper. I get all of mytracksuits from Missy Empire, they fit so nicely.
Demi: I wear baggy tracksuits all the time because I'm such a tomboy. I love Boohoo Man tracksuits, I collab with them, so they send me a lot.
Frankie: We live in baggy tracksuits.
Ride or die face mask?
Frankie: It's theOlivia Bowen sheet mask, it's so wet and slippery. It's full of moisture and I just put it on and wear it for 15 minutes and when I take it off, I rub the excess moisture into my face. I've sworn by them for years.
Shop Frankie and Demi's self-care favourites:
Frankie and Demi's self-care favourites: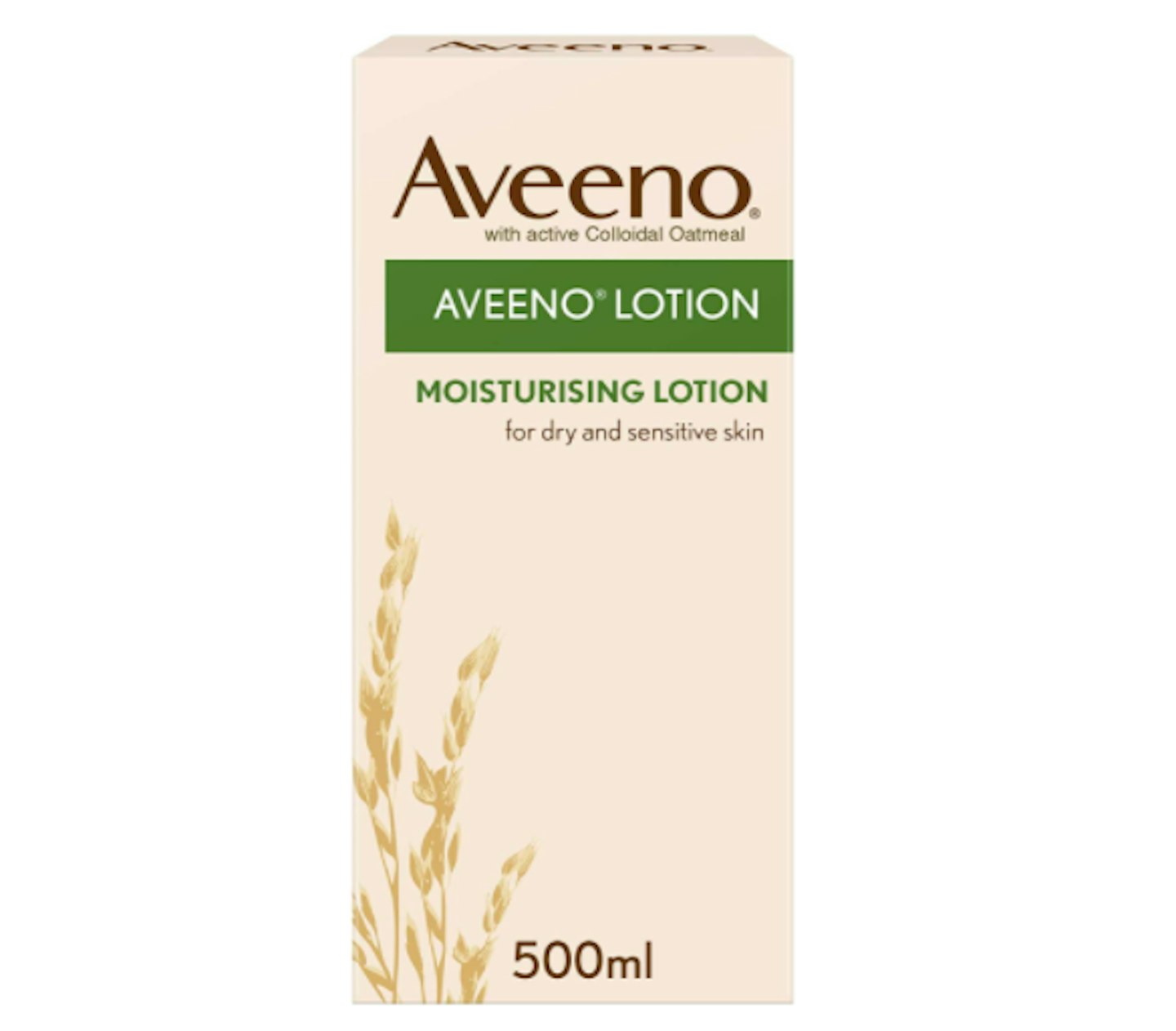 1 of 7
CREDIT: Amazon
Aveeno Moisturising Lotion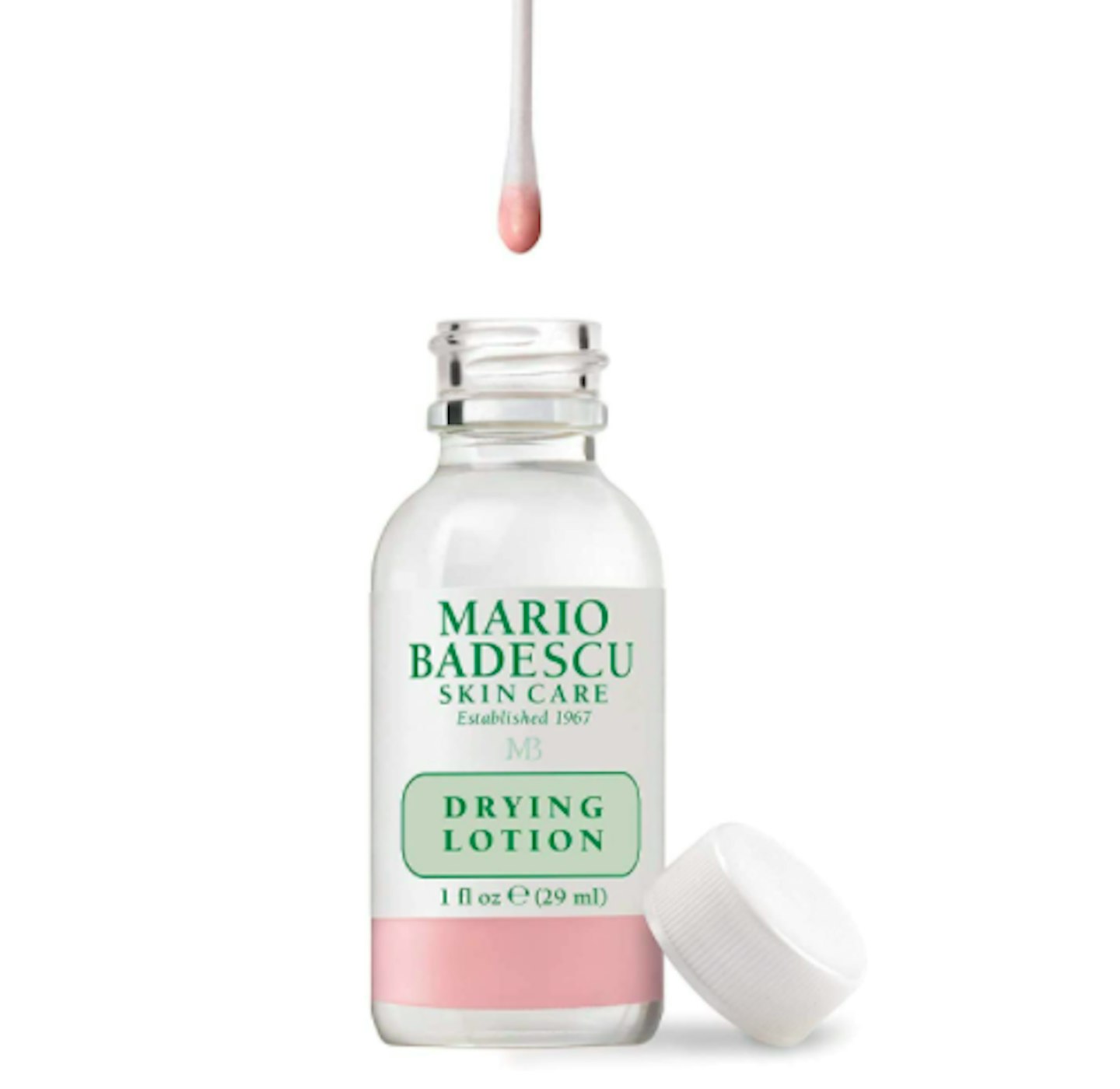 2 of 7
CREDIT: Amazon
Mario Badescu Drying Lotion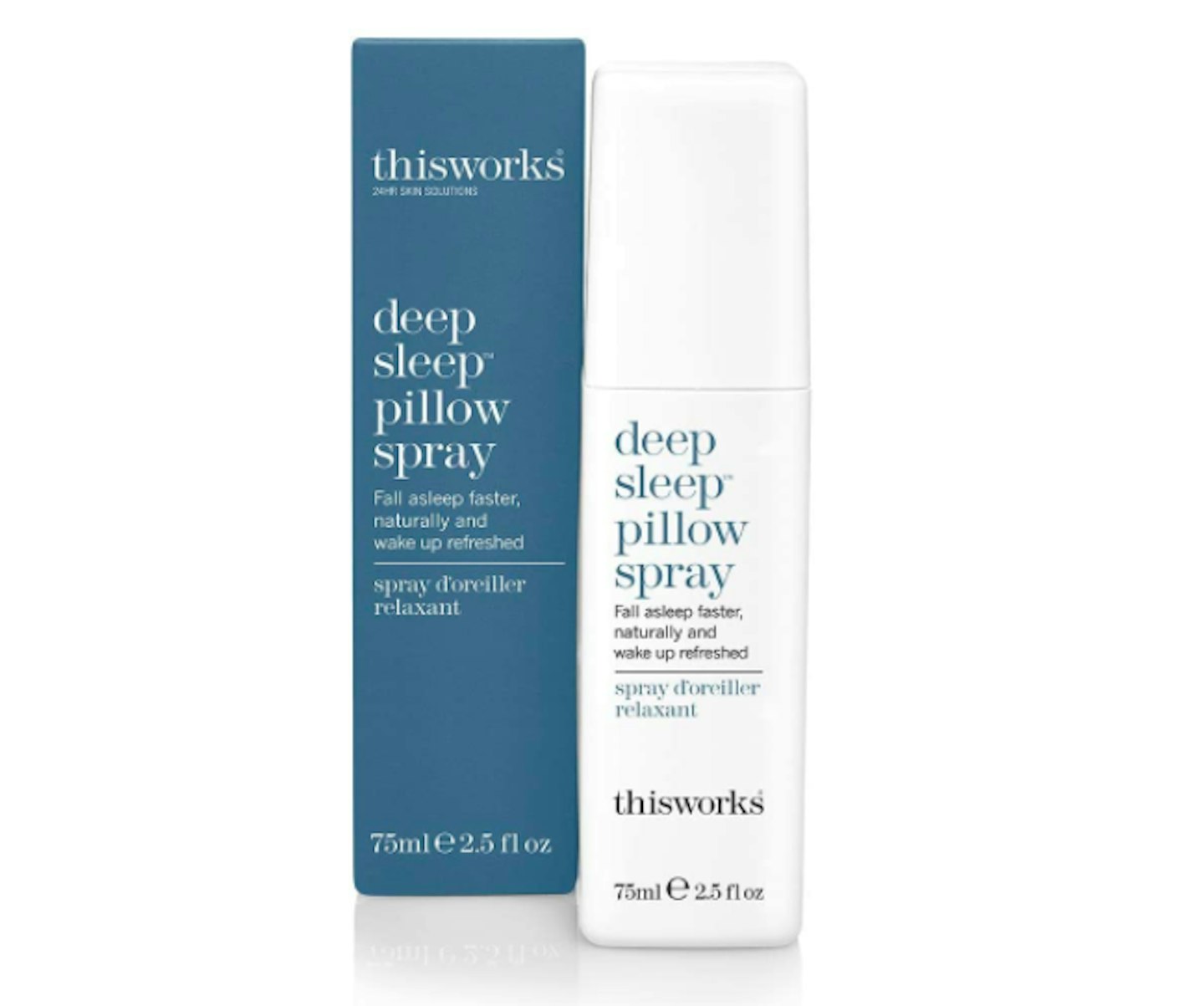 3 of 7
CREDIT: Amazon
This Works Deep Sleep Pillow Spray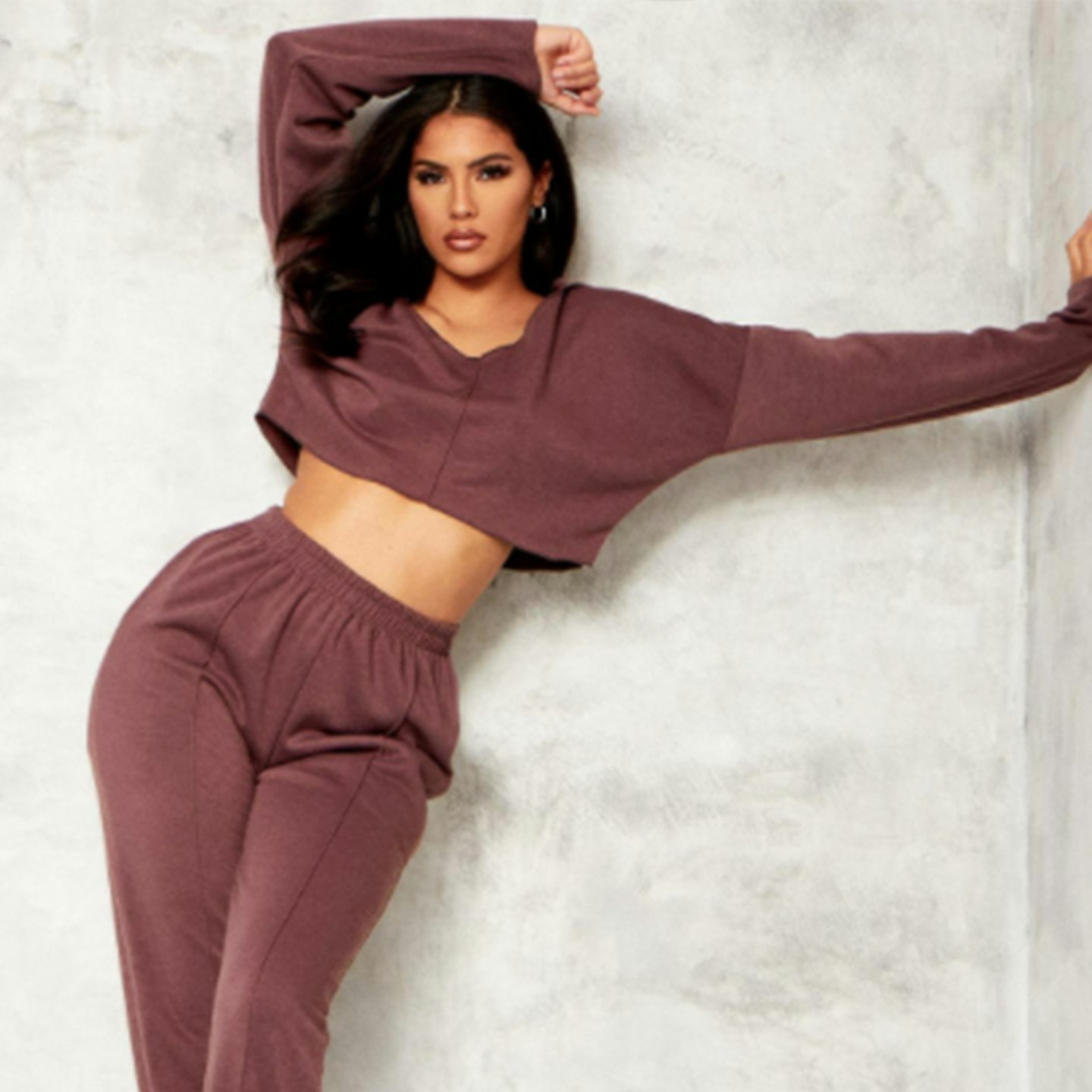 4 of 7
CREDIT: Missy Empire
Anna Mocha Seam Detail Joggers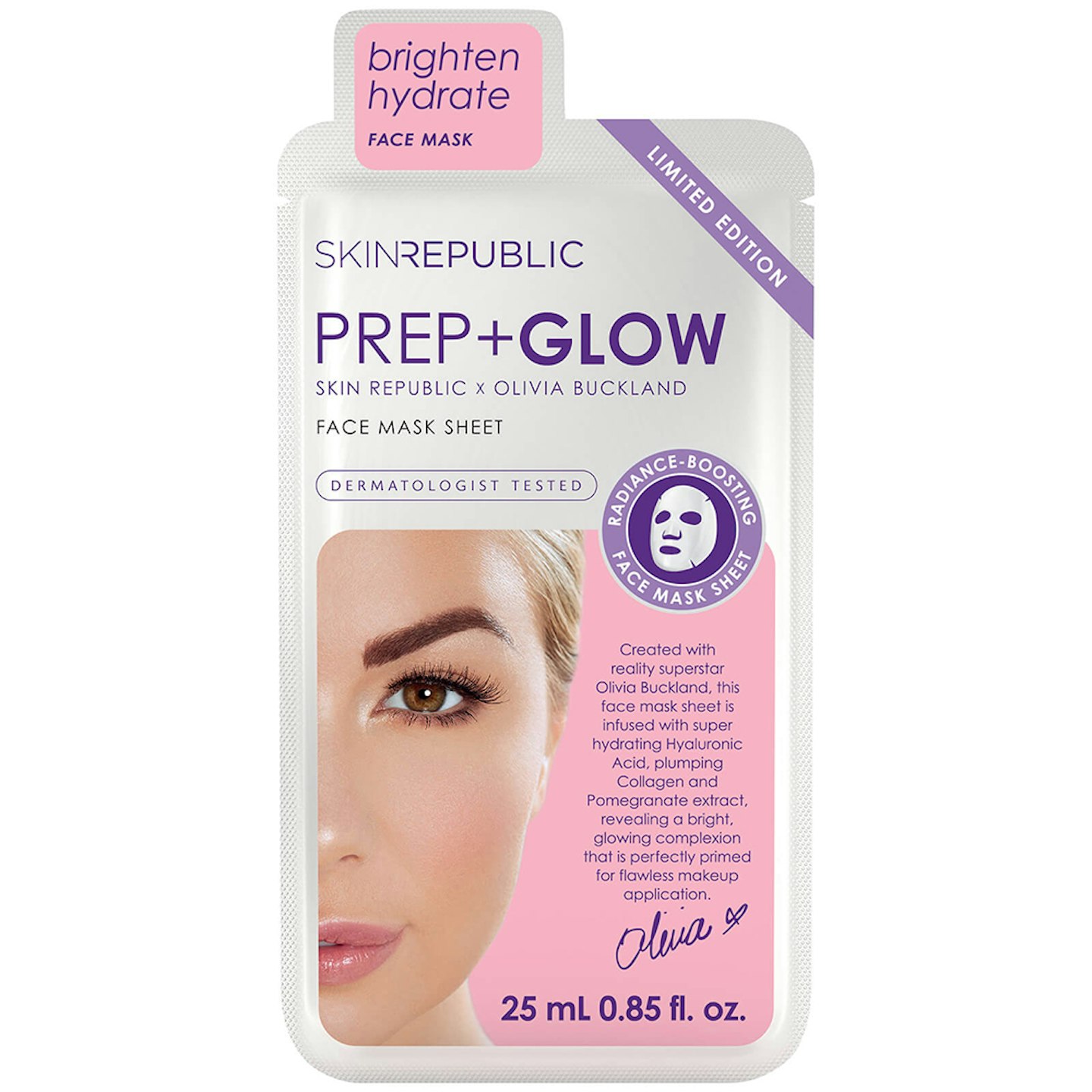 5 of 7
Skin Republic Prep + Glow with Olivia Buckland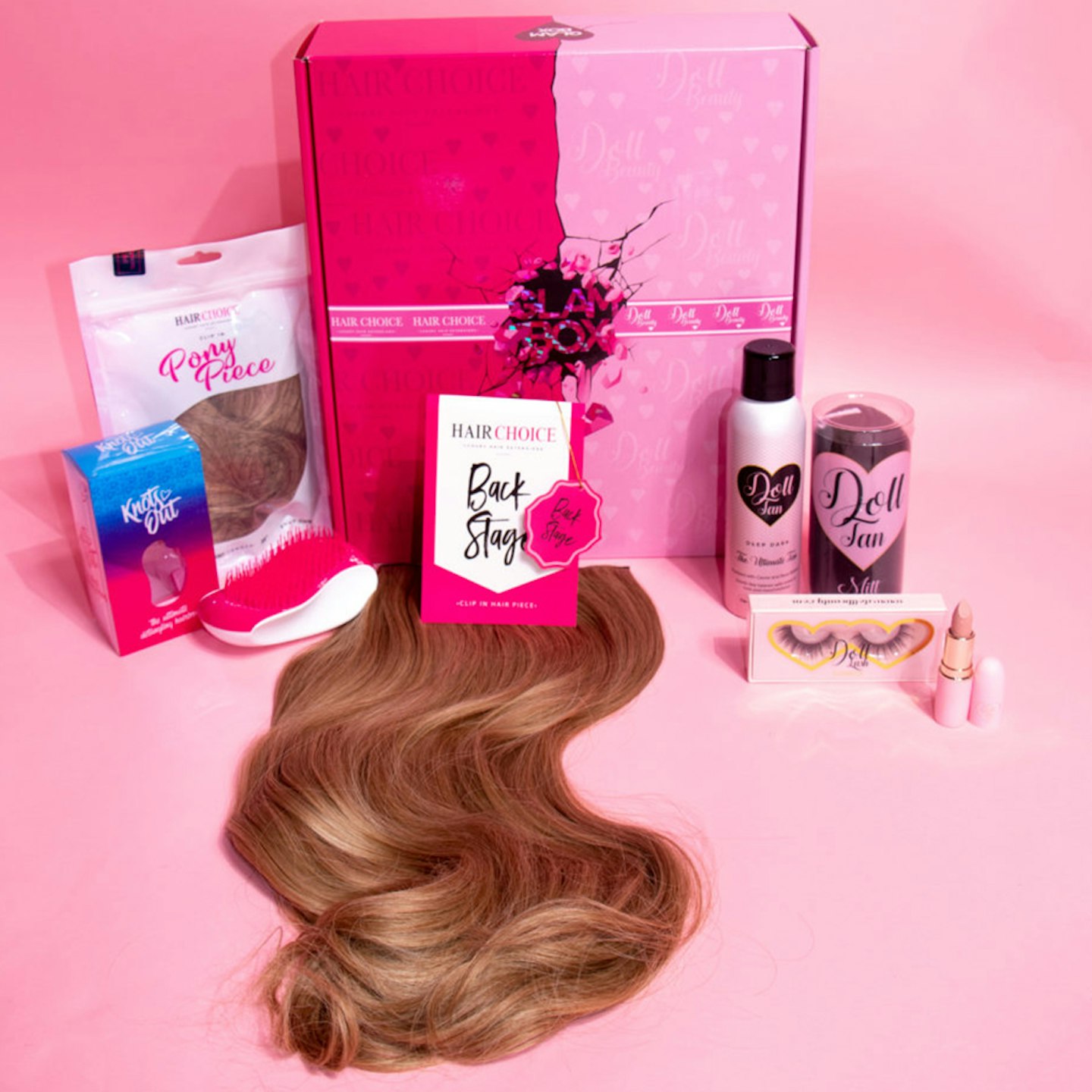 6 of 7
CREDIT: Doll Beauty
Glam Box
7 of 7
CREDIT: Doll Beauty
Doll Tan
Now! More news!
Belle Hassan talks body-shamers, TikTok secrets and skincare routines
Made In Chelsea's Verity Bowditch talks trolls, skincare and her go-to foundation for filming
Vicky Pattison talks mental health, skincare routines and her £4.99 beauty secret
What are your favourite Doll Beauty products of all time?
Demi: Mine is thetan,it just comes out a nice golden colour. It doesn't go patchy or give the tiger bread effect!
Frankie: I love thelashes, I always remember when they launched in Topshop a few years ago and I was so excited, because before you had to buy them online.