Jamie Genevieve sure knows a thing or two when it comes to holy grail beauty products.
The Scottish YouTuber has a mammoth beauty product collection (jel) and is always sharing her faves with her 864,000 subscribers. And when Jamie talks beauty, we LISTEN.
The stars just aligned when Jamie touted the CeraVe hydrating cleanser as her all-time favourite budget face wash. Because, us too!
During an 'affordable skincare & beauty products' haul on her channel, Jamie revealed she's found the ultimate budget cleanser for sensitive skin - and it's an absolute steal at £7.10.
READ MORE: 8 make-up tricks that will make you look spectacular on camera
"This is the CeraVe hydrating cleanser, it's non-foaming and fragrance-free. A lot of people are sensitive to fragrance and SLS (sodium lauryl sulphate), which is the ingredient that causes your face wash to foam up," Jamie explained.
"Honestly, this is kind of like washing your face with conditioner, it's super gentle and really, really hydrating. I love it because it leaves my skin feeling super moisturised and it's just really simple and really basic, and sometimes that's quite nice."
"I also used it yesterday by itself to remove makeup. Usually I'd use another cleanser first and then this afterwards, but I used this to remove my makeup and it did a really good job, it got all my mascara off as well."
WHERE TO BUY: CeraVe Hydrating Cleanser
CeraVe Hydrating Cleanser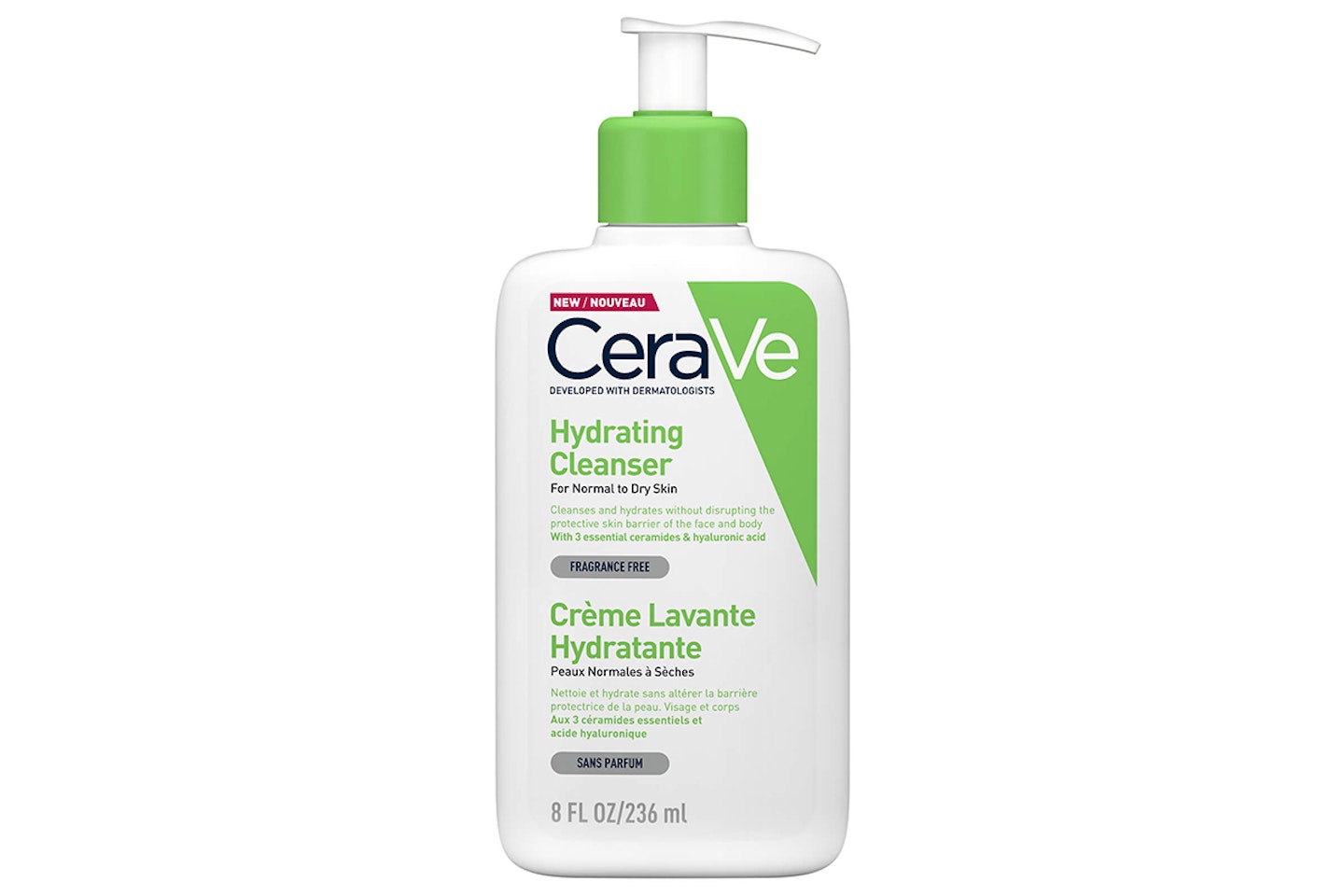 1 of 1
CREDIT: Amazon
CeraVe Hydrating Cleanser
Watch the full video below:
Now read on heatworld:
The best make-up organisers to help you get your life together
This moisturiser cured my dry 'isolation skin' and it's only £4
PSA: This clever TikTok beauty hack will give you natural-looking freckles
Jamie Genevieve has also recently shared her brilliant hack for cleaning your makeup brushes and it turns out all you need is your favourite soap and a SIEVE.
Jamie starts by filling her sink with hot water, before adding soap under the running tap. She recommends Dr. Bronner's Rose Pure-Castile Liquid Soap (it's good) however you can just as easily use the soap you have at home.
After dipping the brushes in soapy water, Jamie floods half of the sieve with water, then swirls her dirty make-up brush around, using the mesh to dislodge the product from the brush.
GENIUS.