Lip balm obsessives, unite! I know how you feel. Anxious if you suddenly can't find your lip balm in your bag? Have multiple sticks, tubs and lotions in your car, on your desk and in various rooms of the house? Seem to have tried every brand on the planet? You're not alone.
To help you find the lip balm to conquer all other lip balms (and to finally find my faves once and for all), I've tested out some of the top brands, asked for recommendations from friends and colleagues, as well as trying those with the highest reviews online.
Here's what I found:
We may receive commission for purchases made through our links
Best lip balms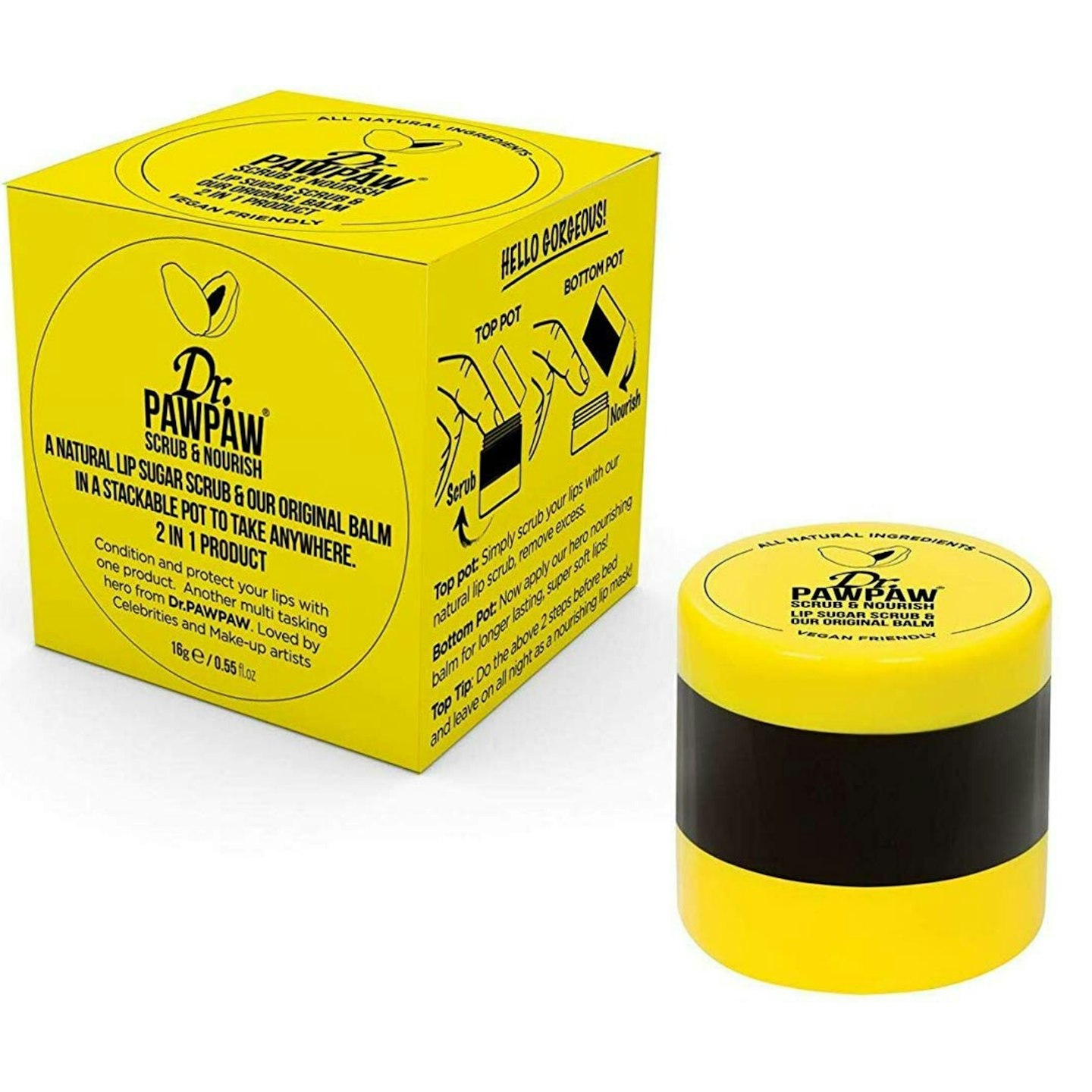 1 of 13
Dr. PAWPAW Scrub & Nourish Duo Pot
The consistency of this balm is thick, which means it lasts a long time and is great if your lips are really chapped, like in winter. The scrub is an excellent addition - really nifty product that helps to exfoliate lips and keep them healthy.Rating: 4/5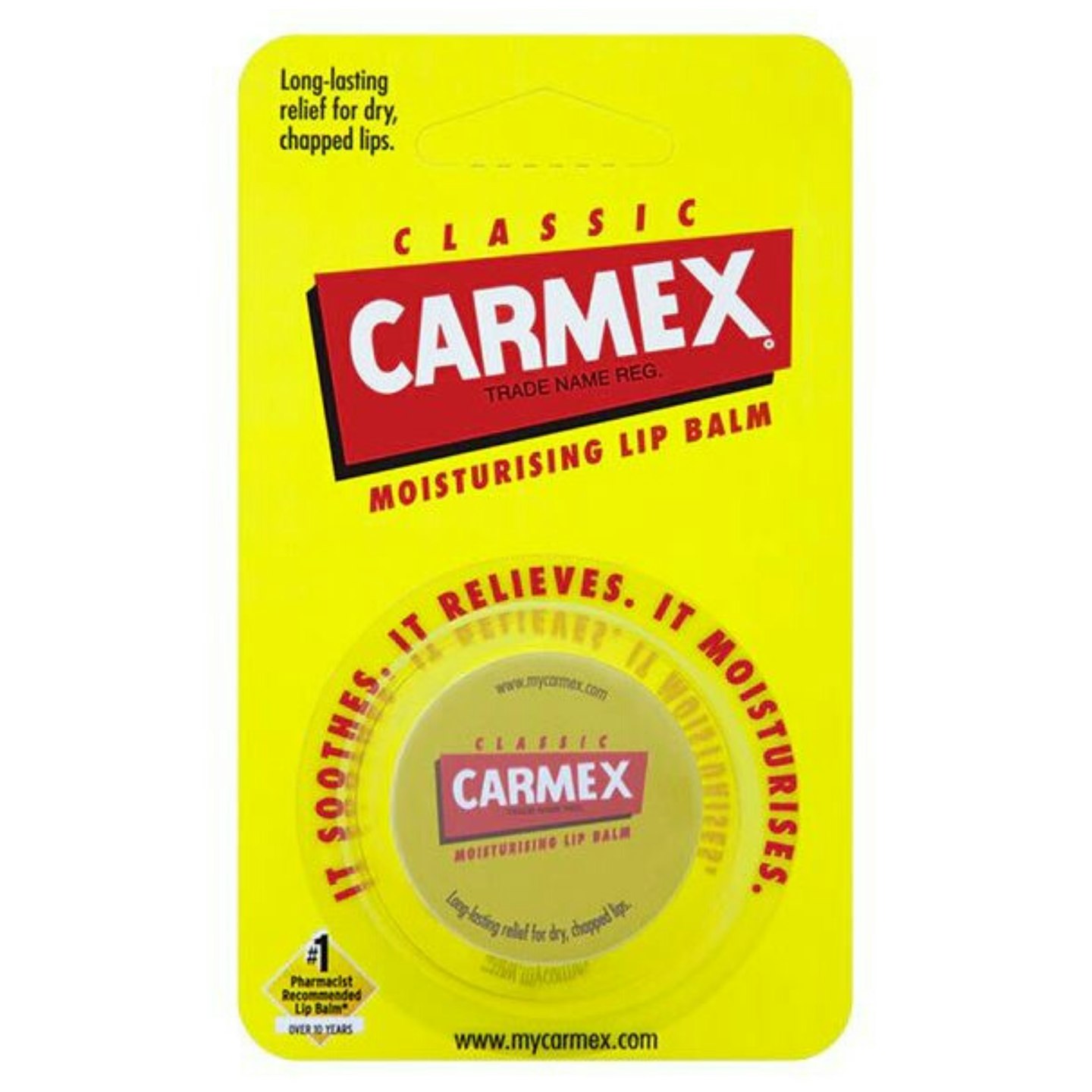 2 of 13
Carmex Original Lip Balm
I swore by Carmex for a number of years but went off it in favour of other products. It's got a lovely texture and scent but I find myself needing to apply it frequently throughout the day. It doesn't really give me the long-term healing I'm looking for. Rating: 4/5
3 of 13
EOS Organic Lip Balm
This gets top marks from me. I like the packaging, the smell, the texture - everything. It healed my dry lips within just a day of using it and keeps them feeling moisturised all day.Rating: 5/5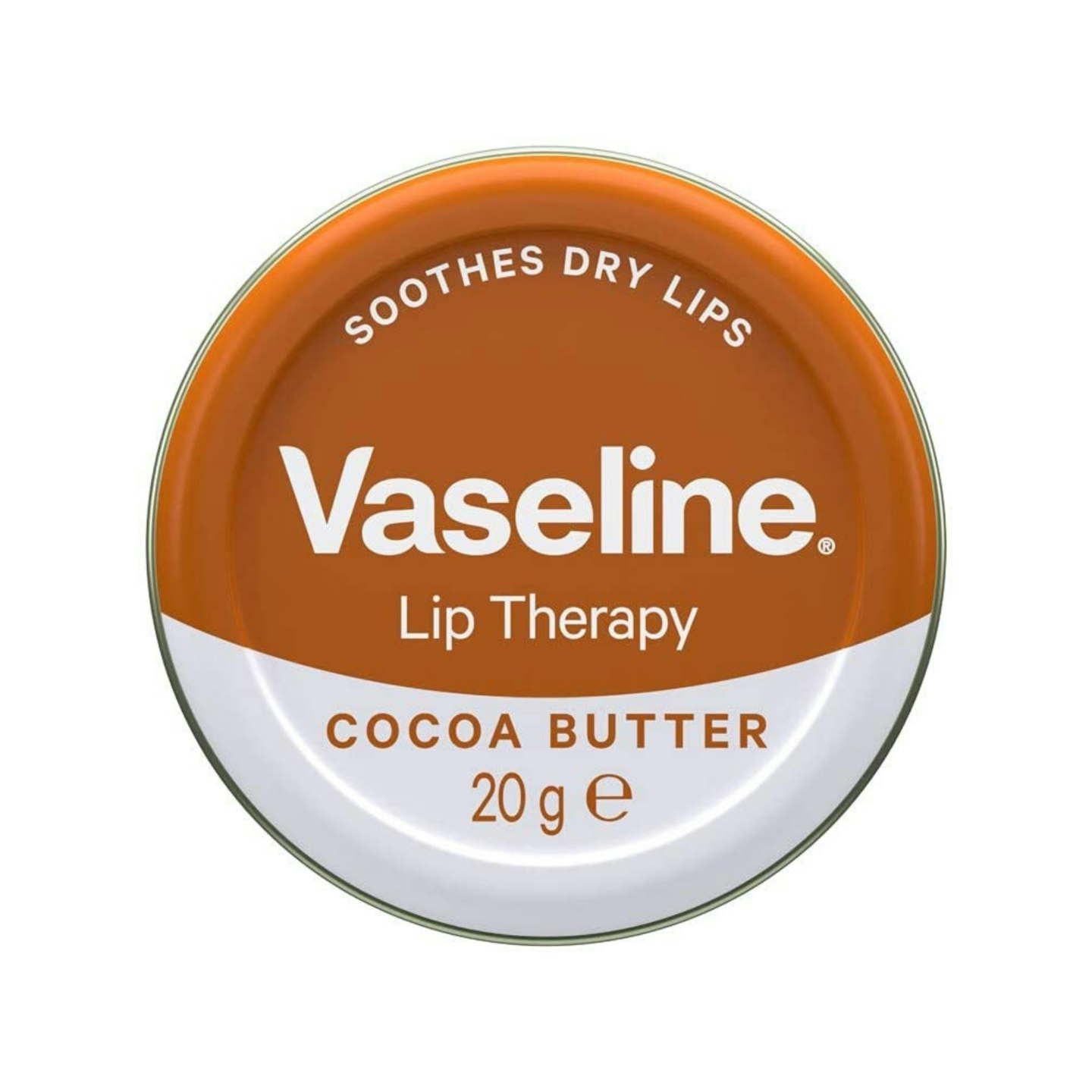 4 of 13
Vaseline Lip Balm Therapy, Cocoa Butter
I've been reaching for Vaseline since I was about 15 years old - it's tried and true. However, it doesn't always give me the intense lip hydration that I need. It's a good everyday balm and great for adding a bit of shine, but if your lips are really damaged, you might need to reach for something stronger.Rating: 4/5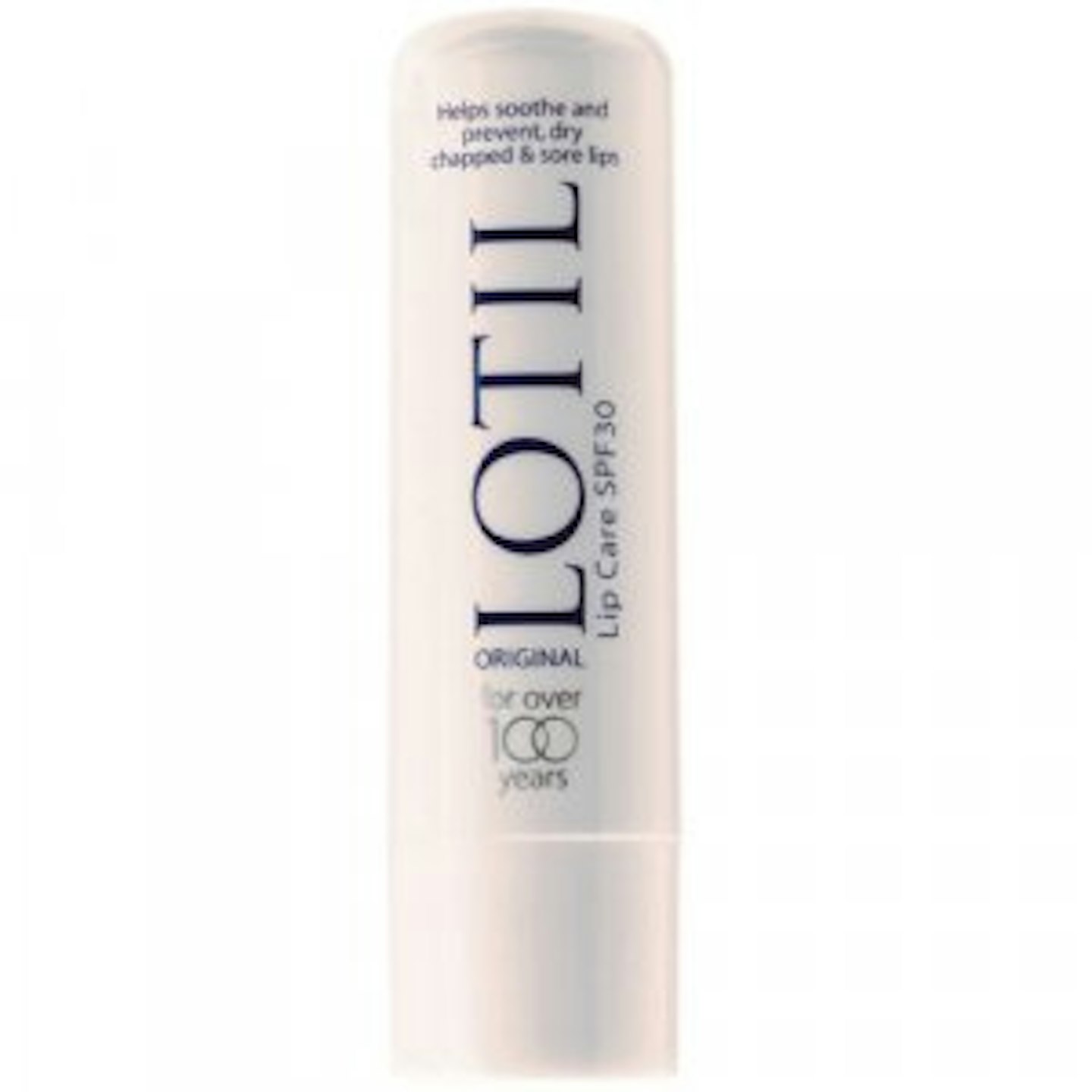 5 of 13
Lotil Lip Balm
Lotil's lip balm is easily the creamiest lip balm on the list, which is great for long-lasting moisture. With added SPF30, it's ideal for all-year round use but especially in summer. You will need to reach for the tube a few times a day, but the gloriously soft feeling you get from using it makes it all worth it. It's dermatologically tested, PABA free and SO purse-friendly.Rating: 5/5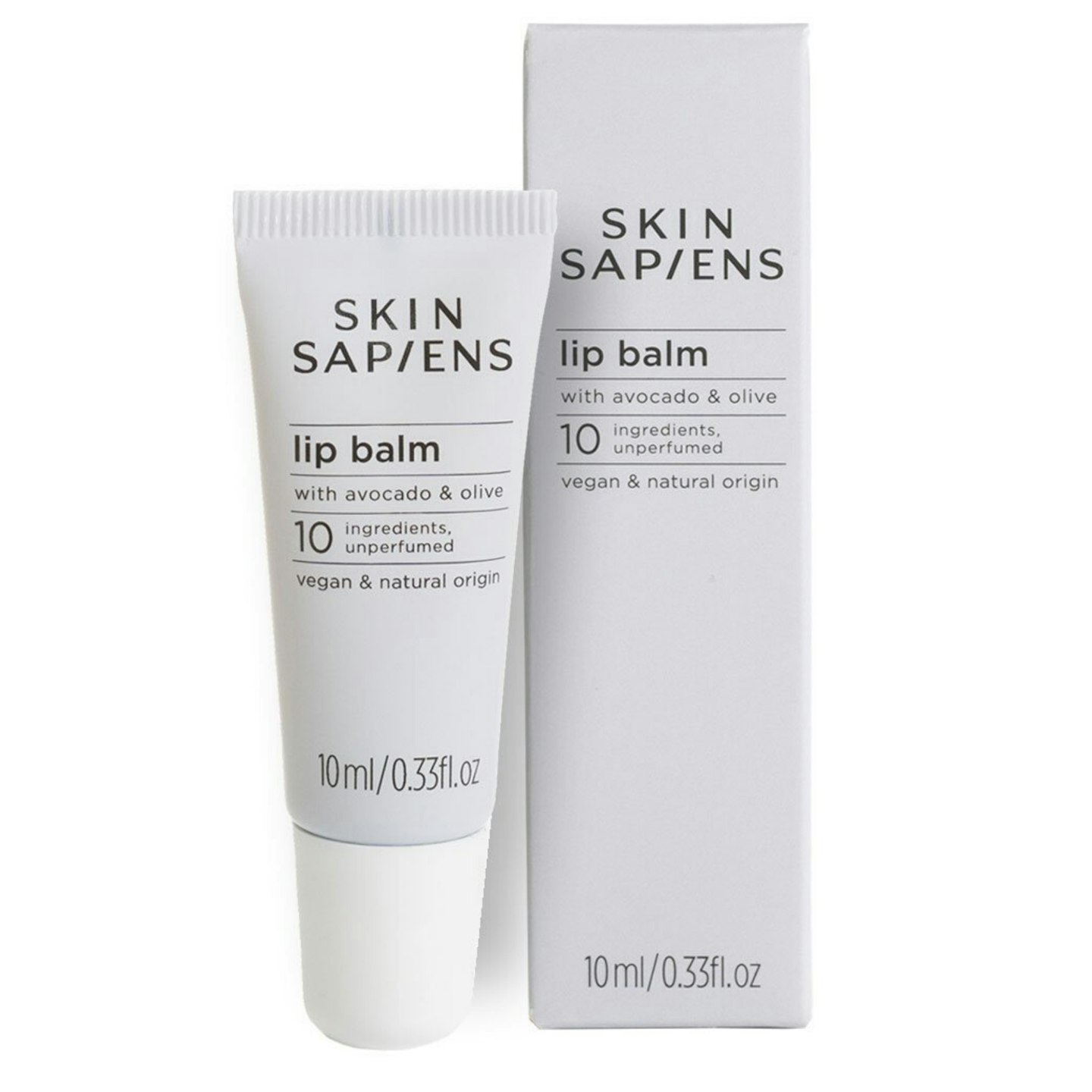 6 of 13
Skin Sapiens Lip Balm
If it's a totally natural product your looking for, this vegan formula ticks all the boxes. It feels great on the lips and doesn't get sticky or tacky like some thicker formulas. It doesn't have a scent or colour which might split opinions.Rating: 4/5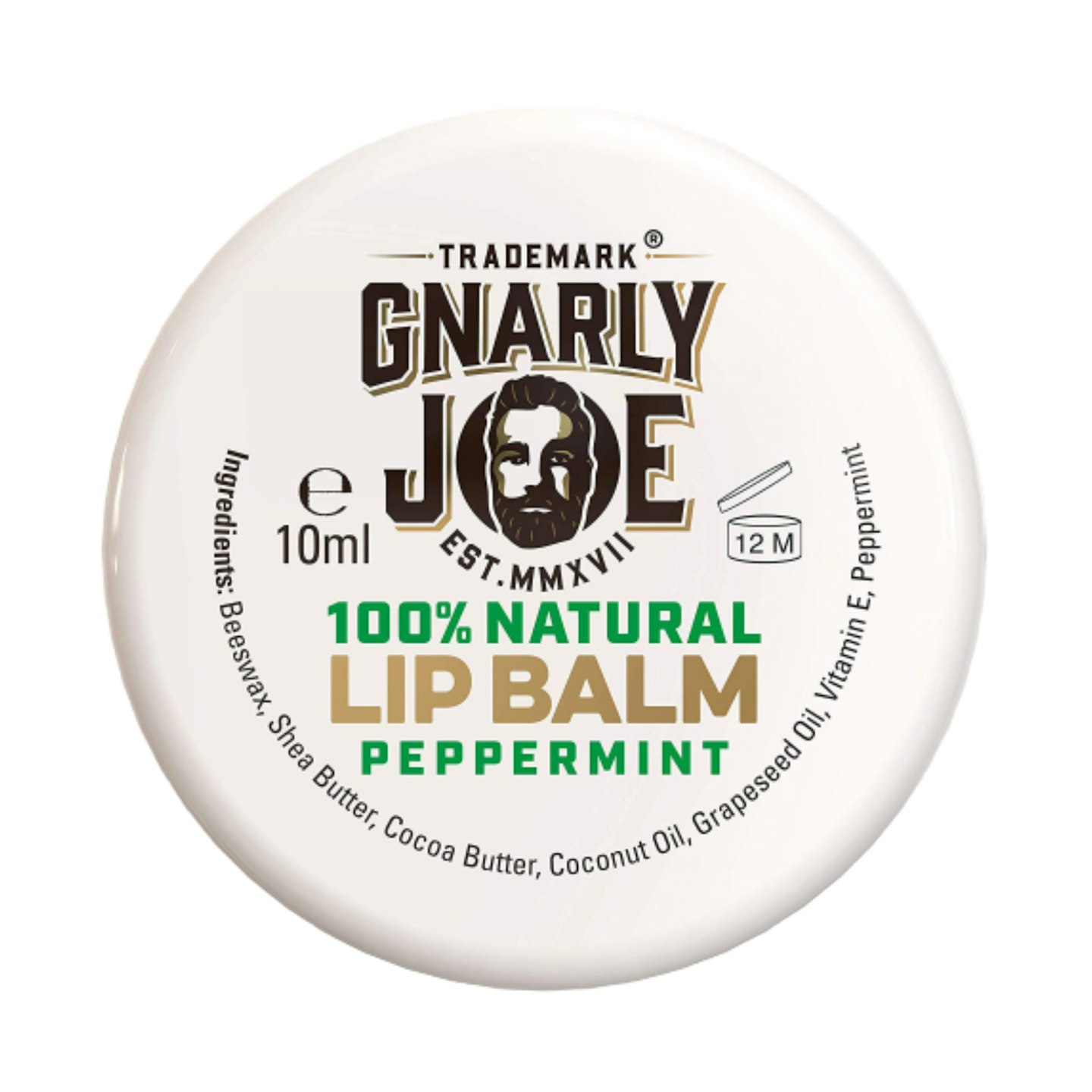 7 of 13
Gnarly Joe Moisturising Lip Balm
I had to give Amazon's best-rated lip balm a try and it worked a treat. The texture is a little odd at first - it's a hard balm that warms up in your fingers. It smells amazing and provided intense hydration, even when applied just a couple of times per day - this will be my new winter go-to.Rating: 5/5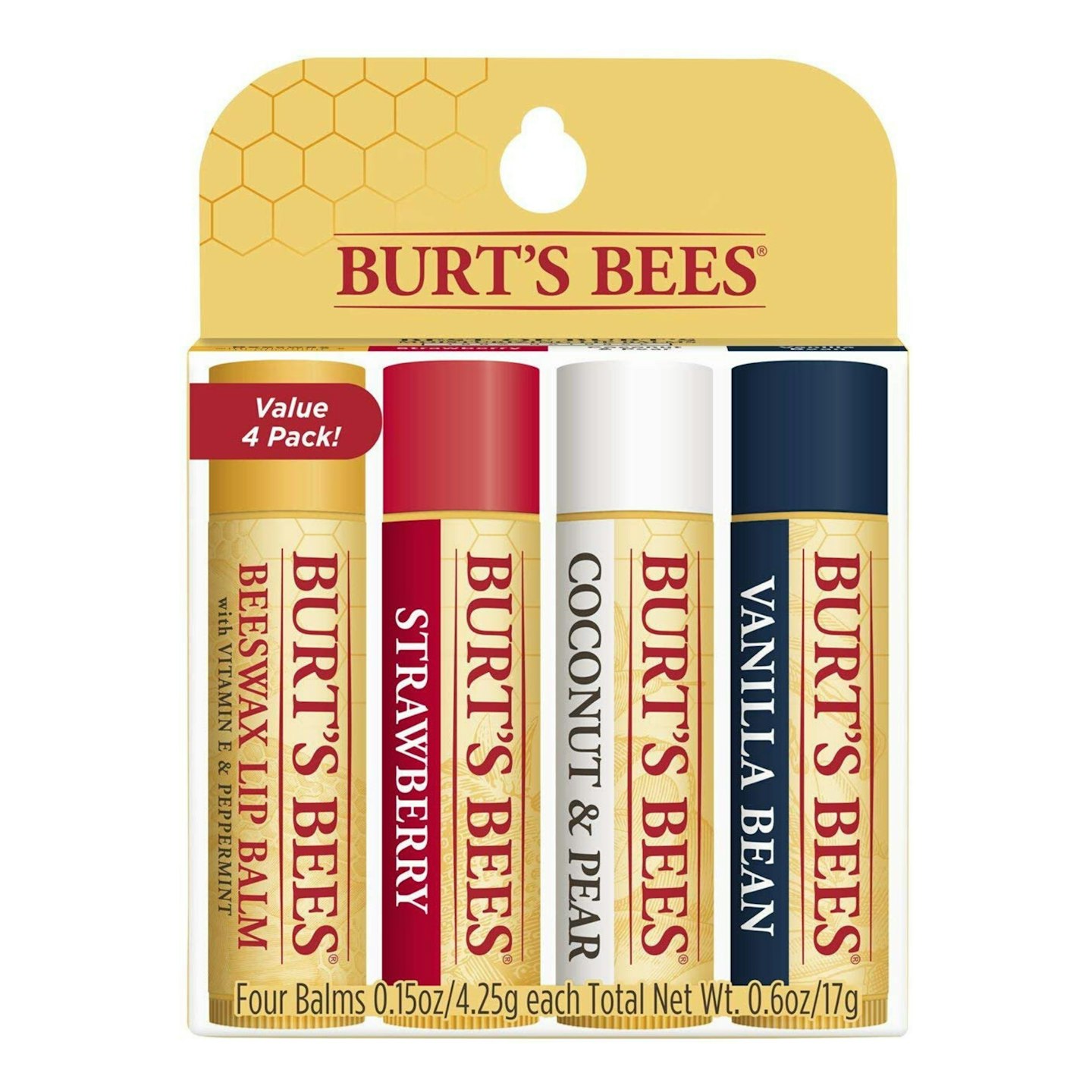 8 of 13
Burt's Bees Balms
Burt's Bees came highly recommended from several people, and for good reason. These balms smell lovely, work well and are perfect for having in your car or purse. They aren't quite as hydrating as other balms so I had to reapply more often, but the fact that the multi packs exist make them a good investment.Rating: 4/5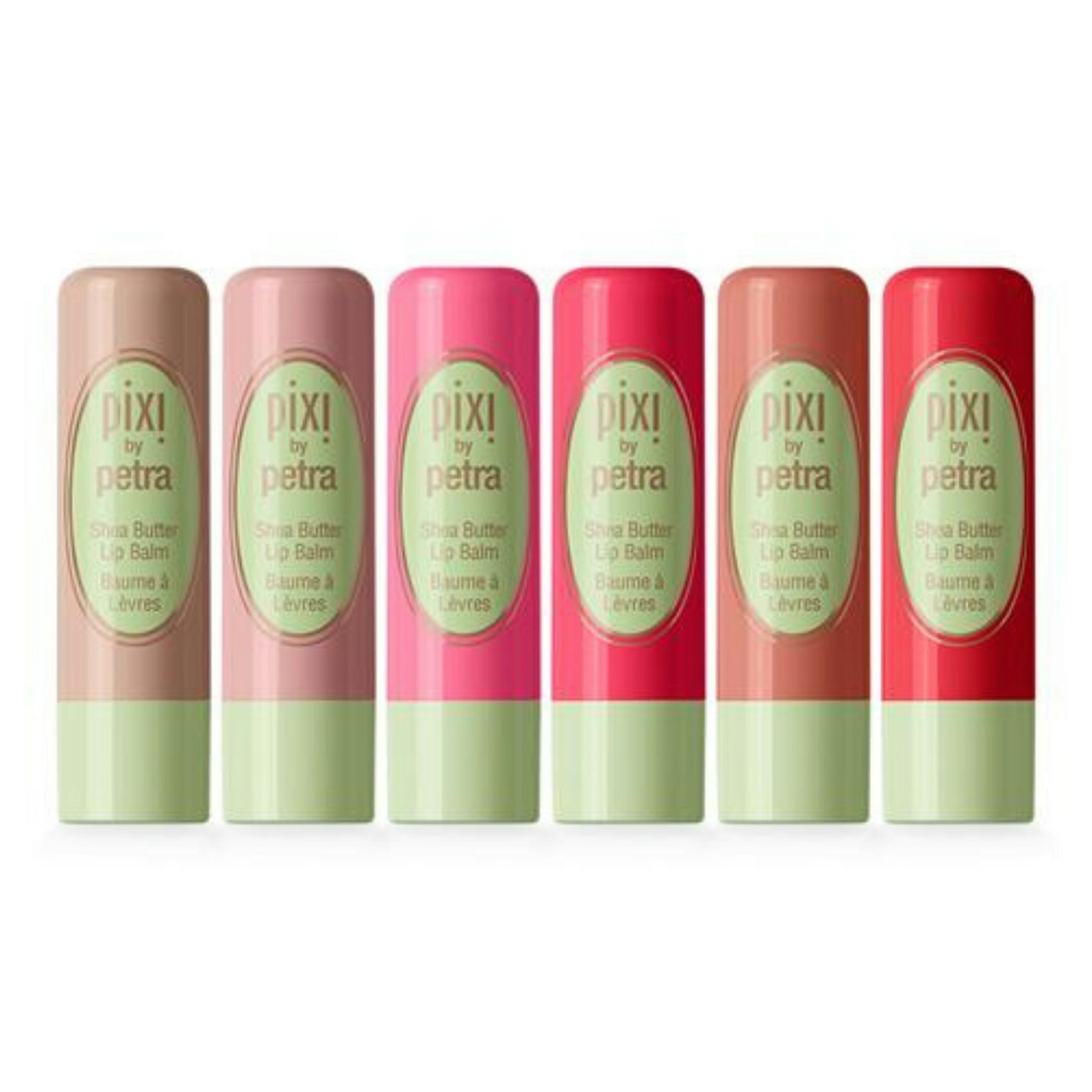 9 of 13
PIXI Shea Butter Lip Balm
This Pixi lip balm doubles up as a natural-looking lip colour, which is good for when you're out and about and need a quick lip top up. It isn't as hydrating as some others out there and is a little pricey for the size of it, but the colour selection is perfect.Rating: 4/5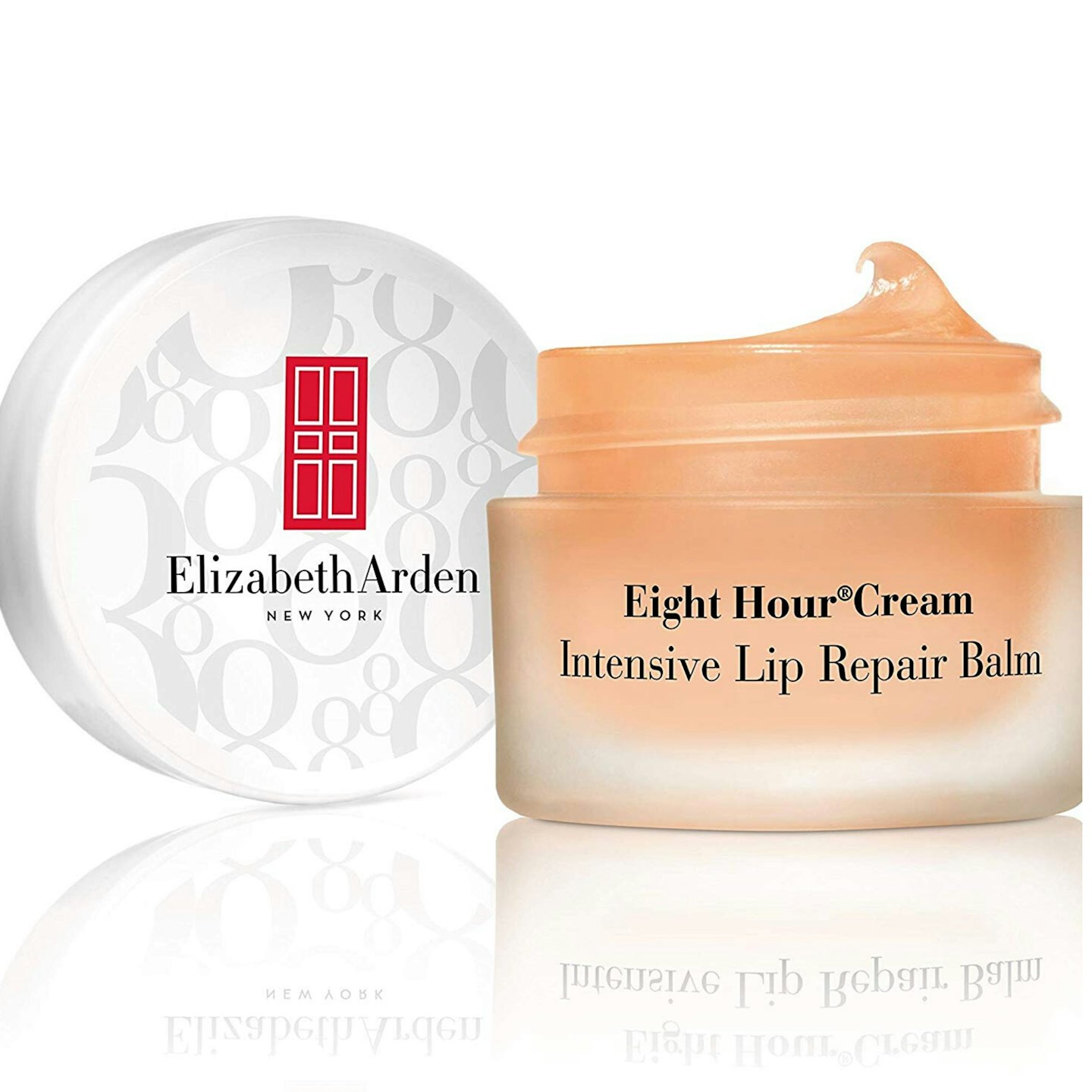 10 of 13
Elizabeth Arden Eight hour Intensive Lip Repair Balm
This works super quickly to hydrate lips and keep them feeling soft. At £15 a pot, though, I'm not sure I could justify this being my go-to. Rating: 4/5
11 of 13
NIVEA Original Care Caring Lip Balm
Lots of people I know swear by Nivea's lip balms and it's perfect for a bit of quick relief. The only downside is that I found I needed to use this more often than some of the other products to get moisturised lips.Rating: 3/5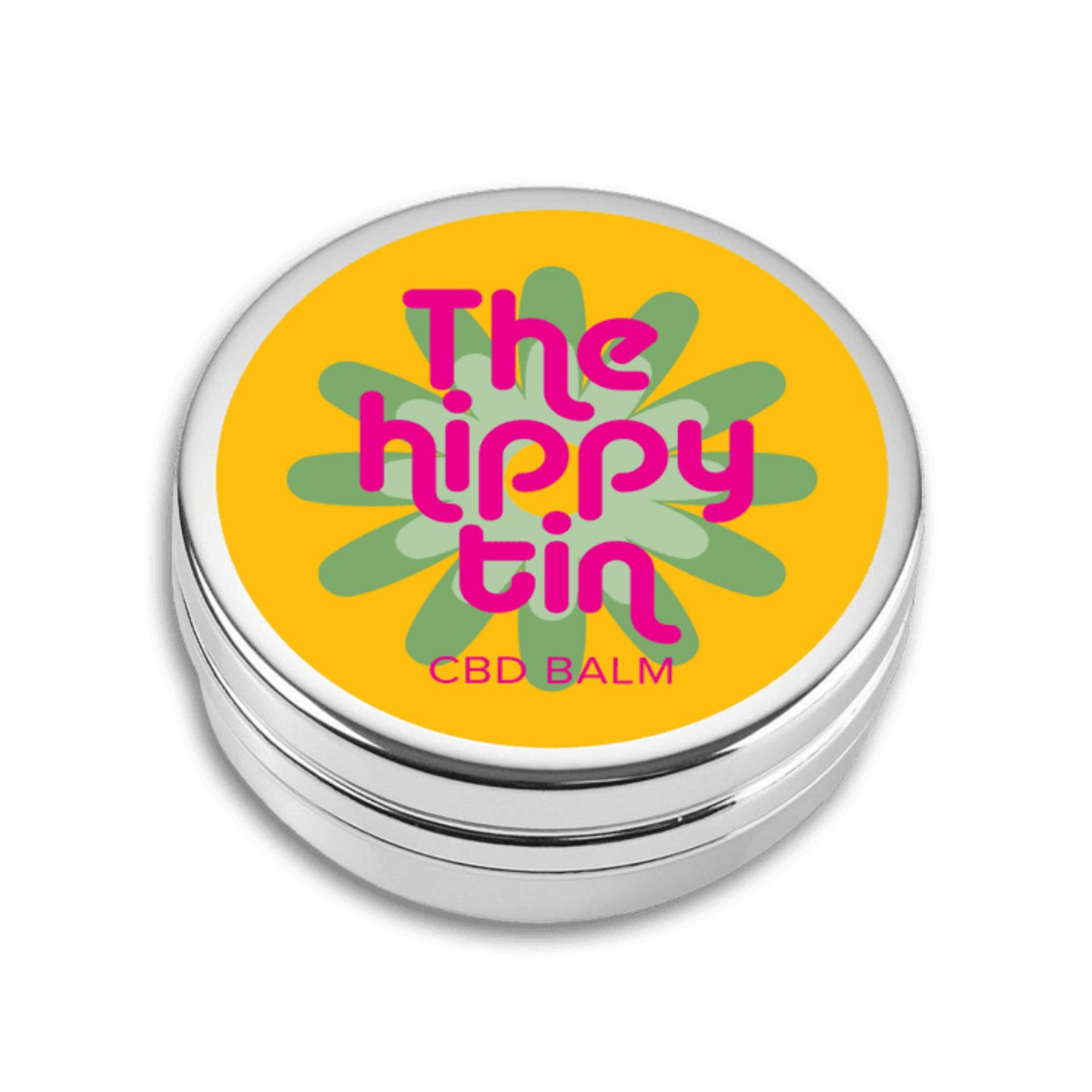 12 of 13
The Hippy Tin - CBD Balm
This technically isn't a lip balm but an all-over moisturising balm, so it's also good for elbows, hands; anywhere you have dry skin. It works to hydrate lips and sinks in well. If you like to feel your lip balm throughout the day (like me), you'll need to reapply often. Considering it has more than one use, though, I'll continue to use it. Rating: 4/5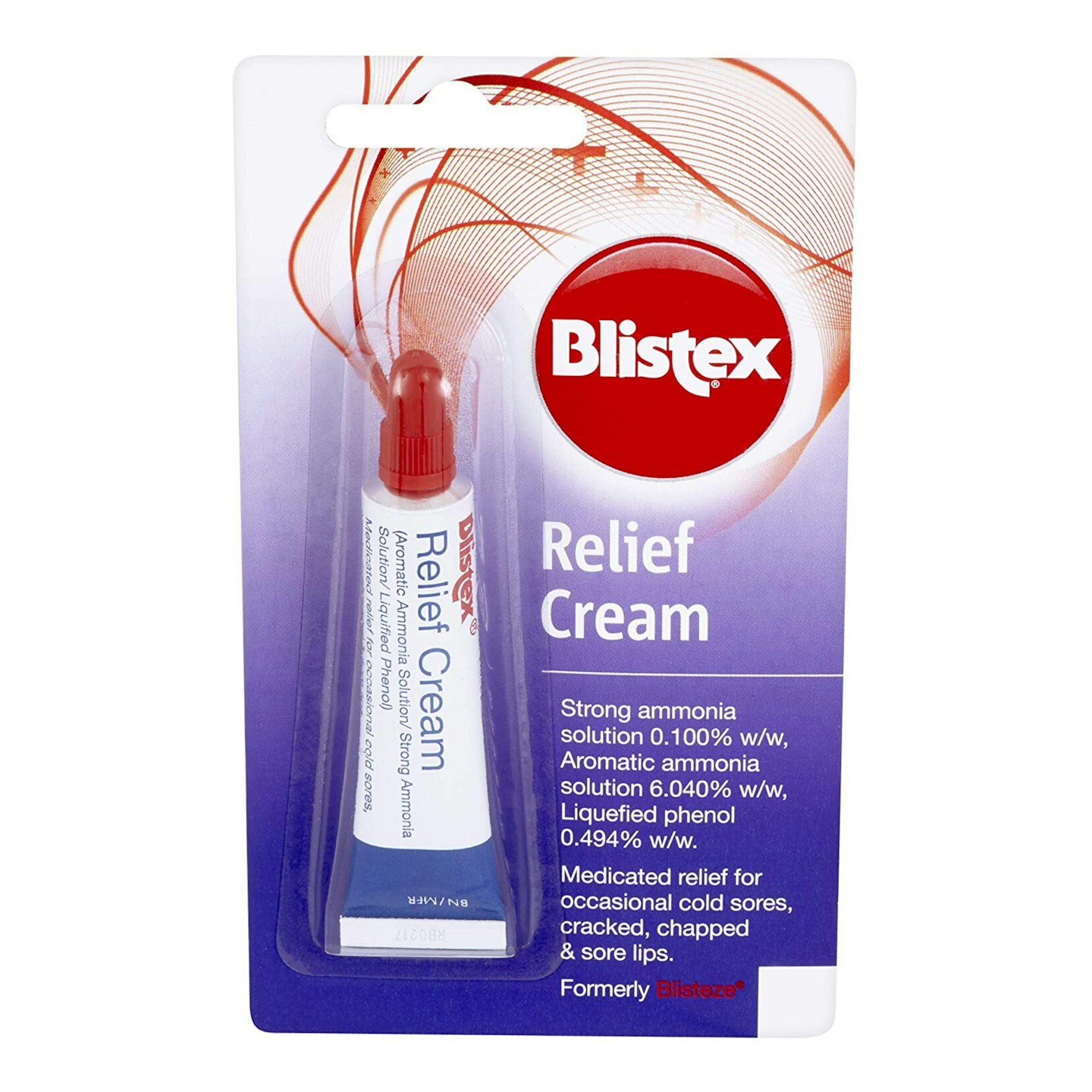 13 of 13
Blistex Relief Cream
If you have extremely dry and cracked lips, Blistex is great for reviving them. I would use this at night to let it go to work and use a different balm during the day - it isn't really one I've found you can keep in your bag as the tube is prone to splitting, but it really does work.Rating: 4/5
To find out more about all things related to lip health, we called upon Dr Mervyn Patterson, Cosmetic Dermatologist at Woodford Medical.
How does the skin on our lips differ from the rest of the body?
"The skin on the lip is very different from skin elsewhere on the body as it has a very thin surface layer, the stratum corneum, or as some prefer to call, it the external skin barrier. The external barrier in the lip is literally just three to four cells thick as opposed to skin on the face which averages about sixteen cells in thickness.
"The skin barrier, as its name suggests, is the protective layer that separates the lip from the external environment and also helps to retain water in the deeper layers of the skin. The barrier itself is composed of ultra thin, flattened cells separated by layers of lipids and it is these lipids that provide an important part of the protective function of the barrier.
"The delicate surface layer gives the skin of the lip its soft feel but because skin on the lip is devoid of sebaceous glands, it produces little natural moisturisation and is therefore prone to drying. The red colour of the lip comes from the rich blood supply in the deeper parts of the skin. The actual colour of the skin on the lip tends to be much lighter than the rest of the face because there are fewer melanocytes and this is the reason why the lips are more prone to UV damage than normal skin."
What ingredients should we look for in a lip balm?
"Look for skincare products proven to repair the skin barrier. A combination of occlusives and physiological lipids - ceramides, cholesterol and free fatty acids in the correct balance to encourage the optimal ratio of lipids in the external barrier. The healthier the barrier, the healthier will be the underlying skin as more external agents are kept out and the better is the retention of water deeper in the skin.
"Beware of seeking out 'magic bullet' answers particularly those that focus on one ingredient like hyaluronic acid - skin is simply too complex for the answer to lie in one simple sound bite.
"With such a huge list of ingredients with potential for causing contact allergy, everyone should be vigilant to the problem arising. If you find that your lips are becoming red or drier with flaking or peeling, then one should be careful. The catch is often that a reaction may take days, weeks, even months to appear so it may take a long time for the penny to drop."
Is there such thing as "using too much lip balm"?
"Most people use their common sense and self-regulate use, increasing use in the winter times when the air is colder and dryer. As the climate fluctuates throughout the year, many will be able to successfully discontinue use, but I see little evidence that long-term use can cause any harm."
What lip balm would you recommend?
The best by far that I have seen is the Epionce Lip Renewal. It seems to strike the balance between adequate hydration to make the lips look smoother and feel healthier but isn't too heavy or visible.
NOW READ:
All of the CBD-infused skincare products you need to invest in