Another day, another viral TikTok product that we're utterly obsessed with.
If you're a fan of overlining, or just hope and dream for plumper lips, then it's time to divert your attention to the Tarte Maracuja Juicy Lip Plump. The TikTok famous lip product went viral when beauty influencer @meredithduxbury claimed it to be the "most full-coverage lip gloss [she] has ever used in [her] entire life." We're listening...
After applying the plump and demonstrating a (gobsmacking) before and after, Meredith goes on to say: "this is so natural, so beautiful and the best part about it is that it plumps your lips up."
So, what's so special about this miracle product? The Tarte lip plump is an all-in-one plumping balm, gloss, colour and treatment, infused with hyaluronic acid for extra hydration. The best part is that the high-tech formula ensures a tingle-free plump - yep, beauty isn't always pain, ladies.
The results speak for themselves, with hundreds of TikTokers trying out the gloss to unveil gorgeous, stained-glass lips looking plumper and softer than before.
READ MORE: TikTok has just discovered a £7 Amazon product for the perfect slick-back pony
Comments on the videos include "I need !!!" and "Ugh. adds to cart." Relatable, tbh.
Shop the Tarte Maracuja Juicy Lip Plump to get that Angelina Jolie pout within seconds.
READ MORE: Molly-Mae Hague's MUA just shared her go-to £13 primer for ultra glowy skin
SHOP: Tarte Maracuja Juicy Lip Plump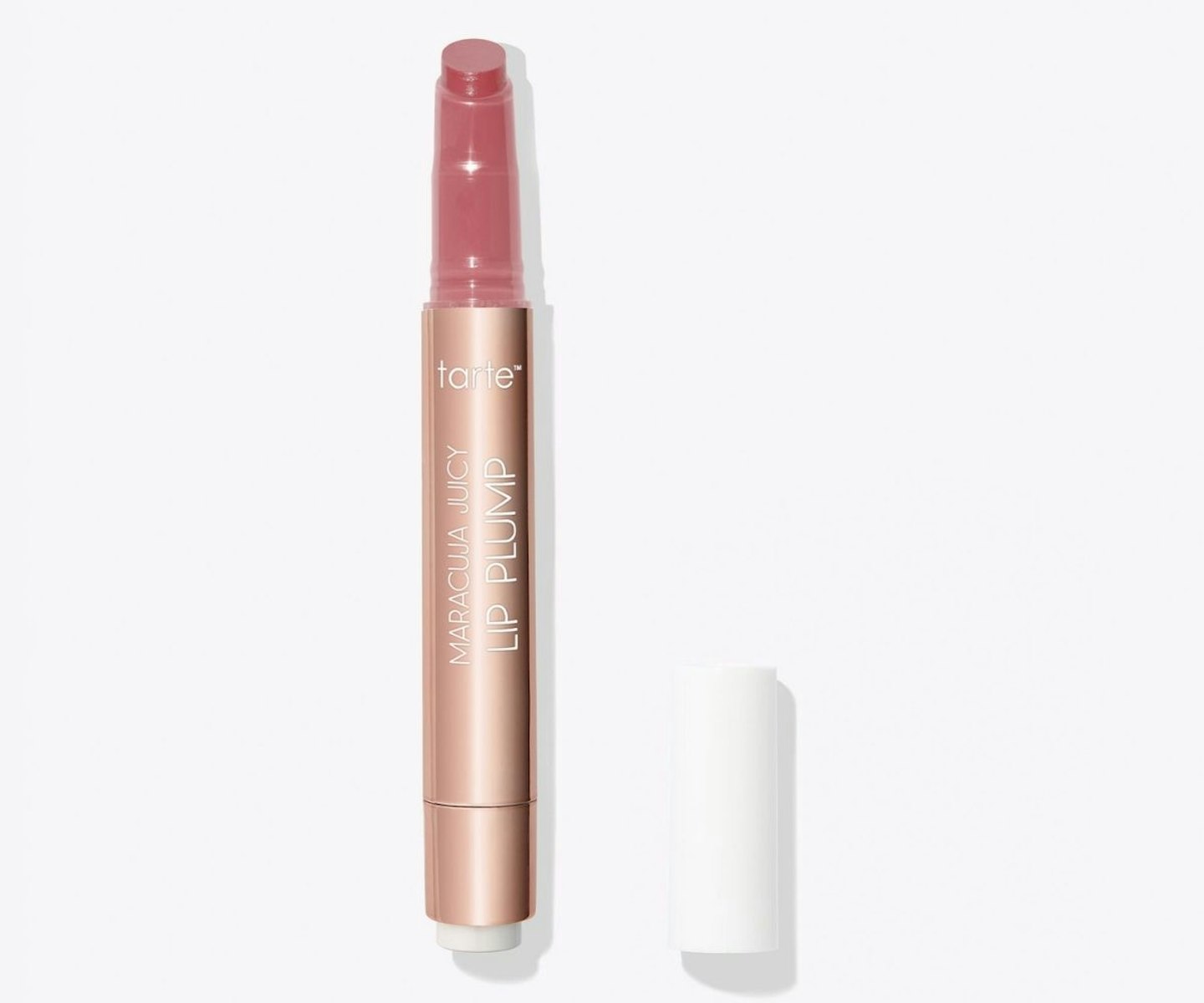 1 of 1
Maracuja Juicy Lip Plump