Want to know the future of fashion trends in 2022? We've got the only advice you'll ever need- just wait for Zendaya to appear on a red carpet, see what she's wearing, and WRITE THAT DOWN, WRITE THAT DOWN 📝
For instance, during Paris Fashion Week this March, Zendaya attended the star-studded Valentino fall/winter 2022/2023 show in this stunning Valentino pink Barbie suit, with flares and floral details galore. Zendaya, who is currently the face of Valentino's Rendez Vous campaign, broke the internet on 8 March, as online searches for 'Pink Suit' increased 453 per cent after she wore her ensemble to the Parisian event. An expert from Dalston Mill Fabrics mused that...
"Earlier this week, Maison Valentino took to their Instagram to provide a sneak-peek into their brand-new Pink PP collection ahead of their runway show at Paris Fashion Week. As global ambassador for the brand, Zendaya has been spotted on numerous occasions wearing Valentino's designs and there is no doubt that Valentino will be thrilled to be working with a popular public figure such as Zendaya to promote their new collection.
Despite being one of the most successful movie stars, she is also known for some of the most iconic red carpet looks over the years and these findings demonstrate just how inspirational she is for fans with searches for her outfit soaring just hours after one appearance".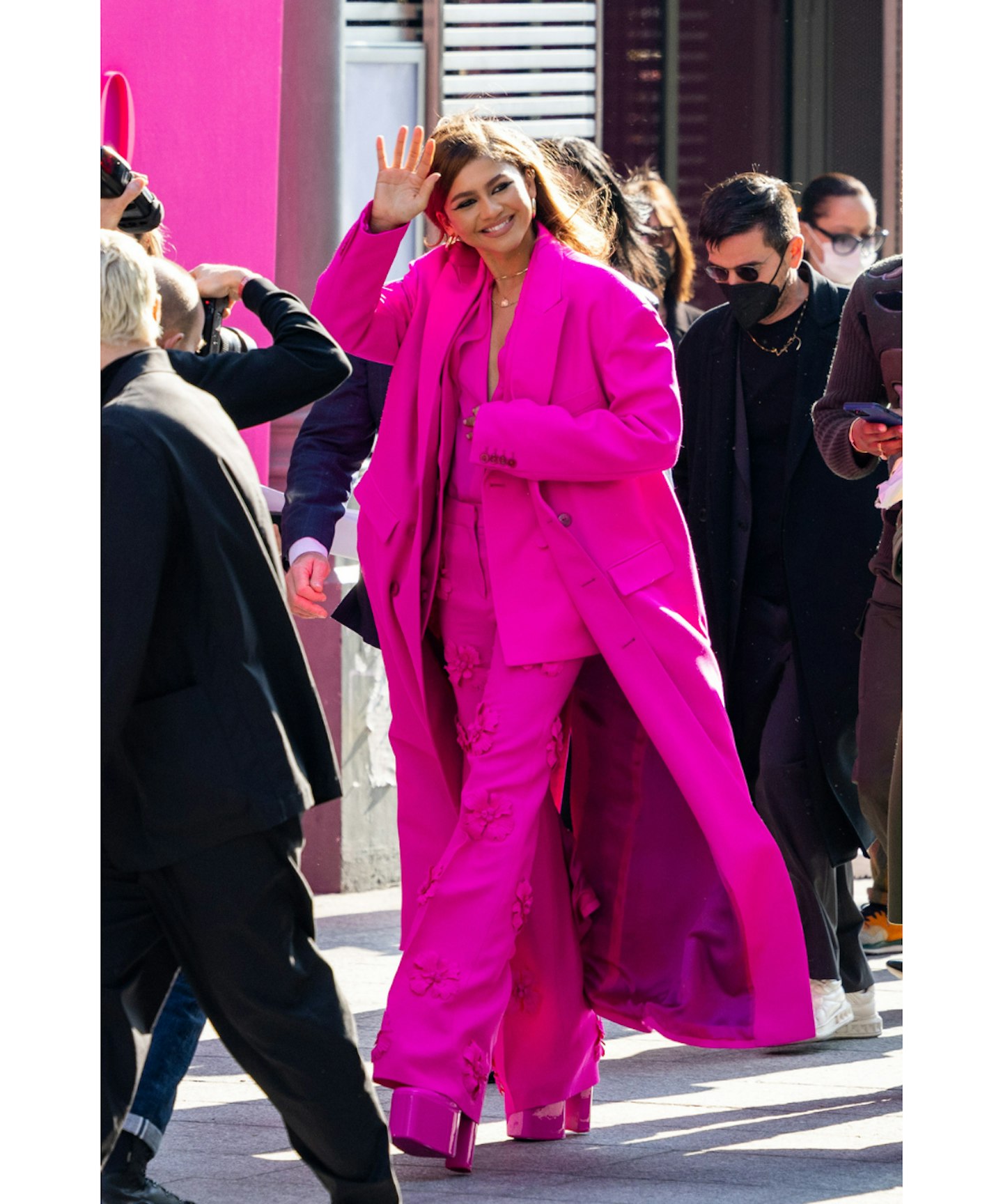 So, you've been inspired by the fashionista herself, and want to invest in a Barbie pink suit. Firstly, good decision. Secondly, we can help you find the best hot Barbie pink suits to buy from the high street.
Check out: The best Barbie pink suits to buy online 2022
Channel Zendaya with the best Barbie pink suits on the high street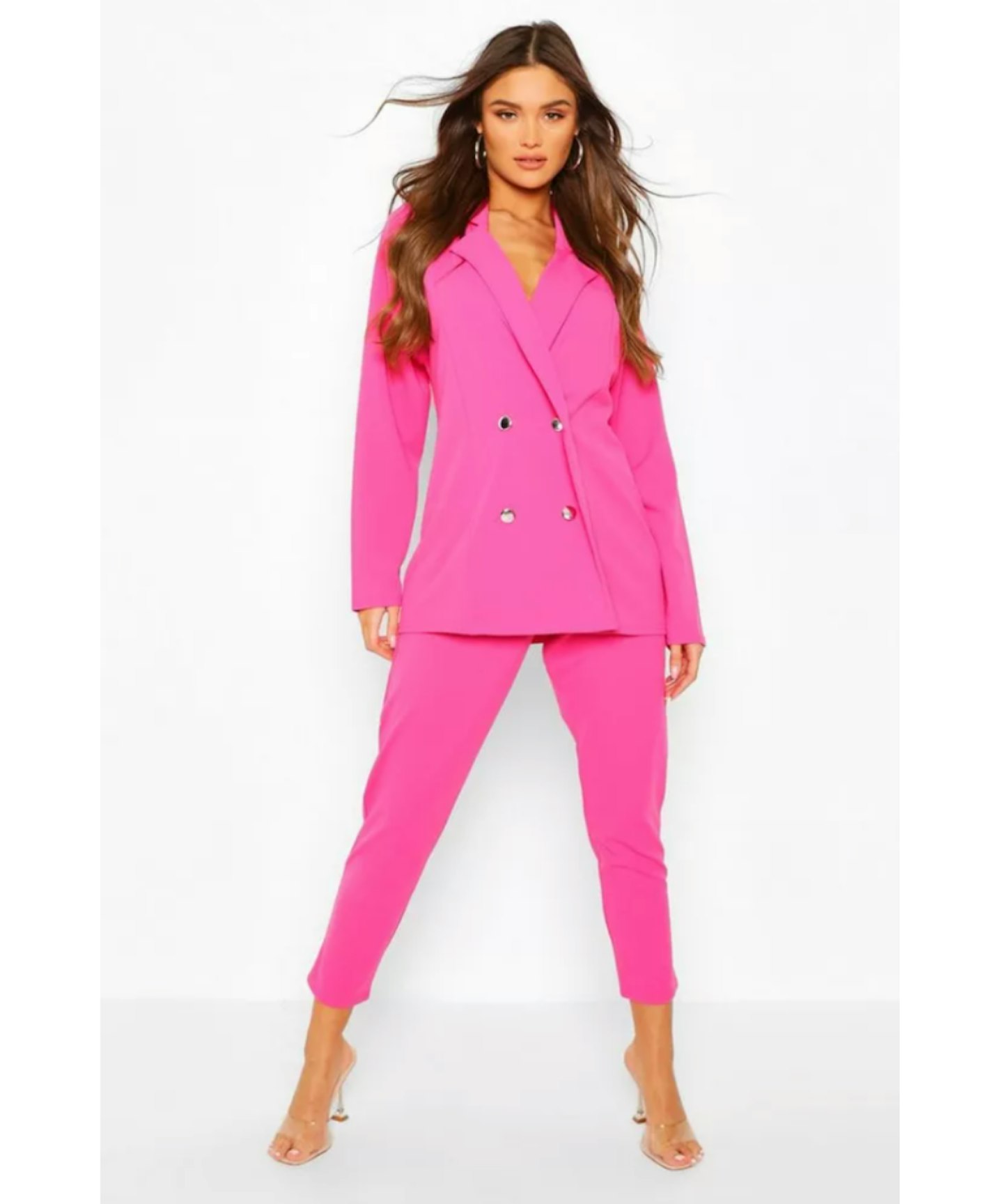 1 of 11
CREDIT: boohoo
Double Breasted Blazer and Trouser Suit Set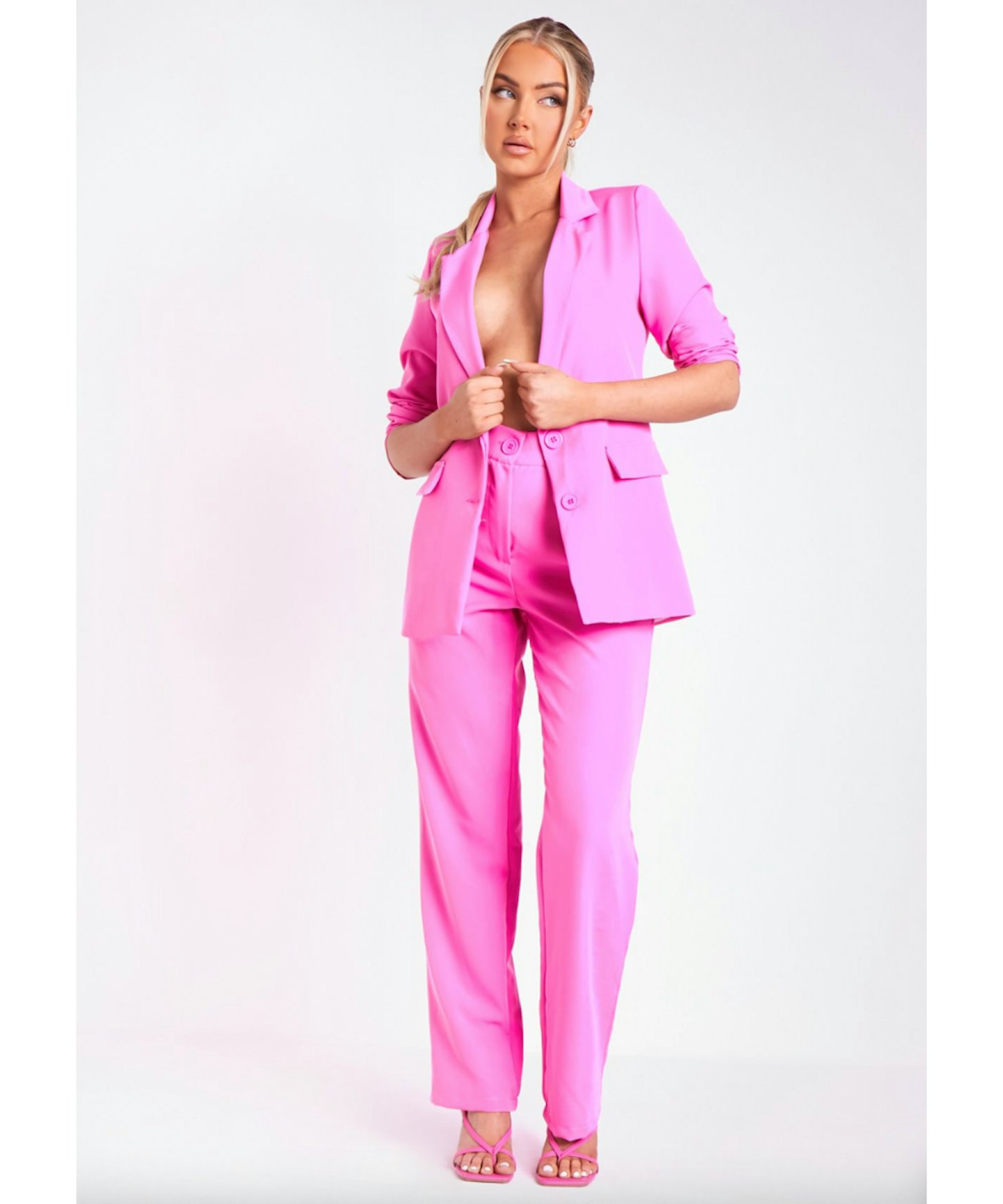 2 of 11
CREDIT: missy empire
Carma Pink Tailored Suit Set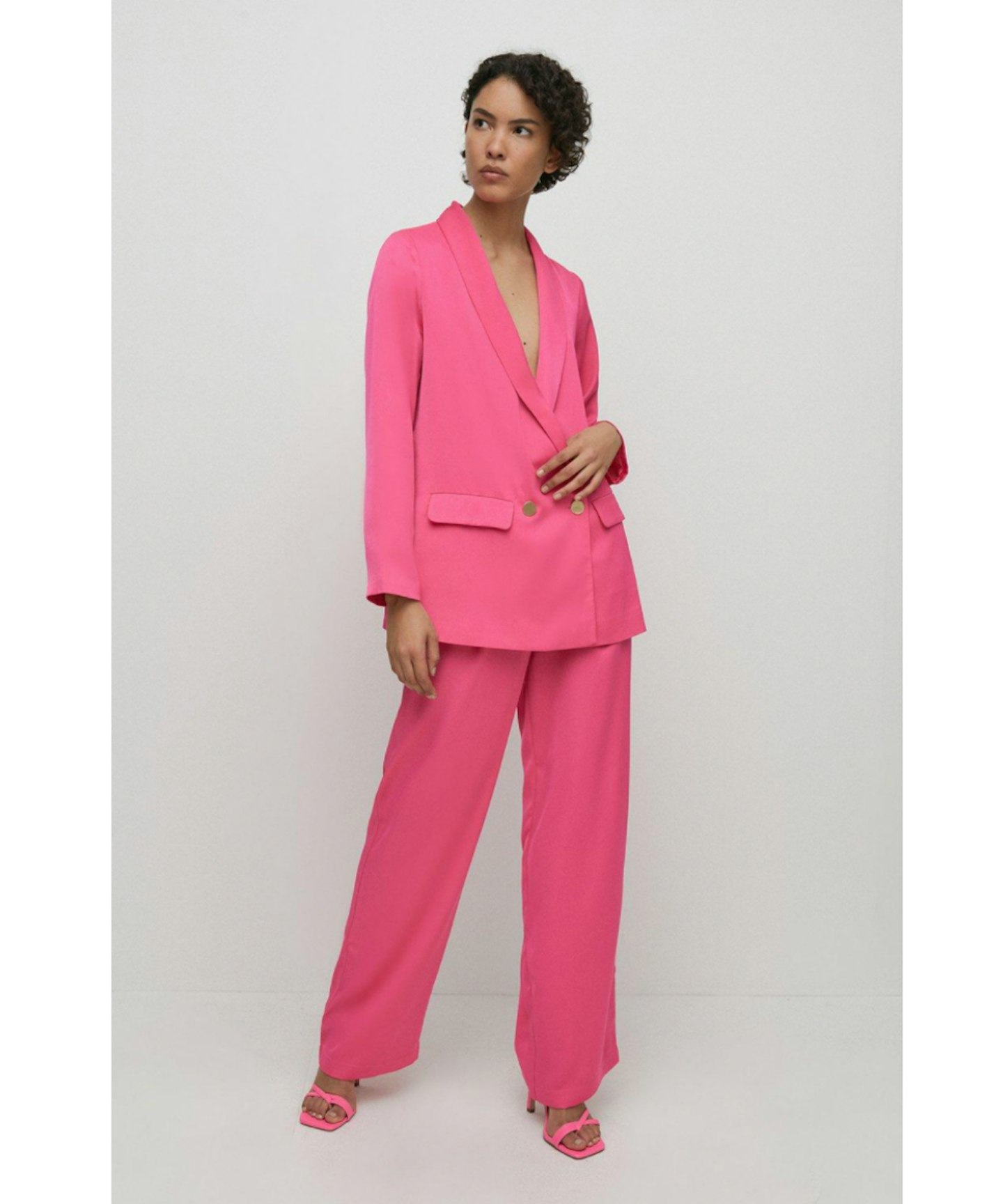 3 of 11
CREDIT: warehouse fashion
Relaxed Satin Longline Blazer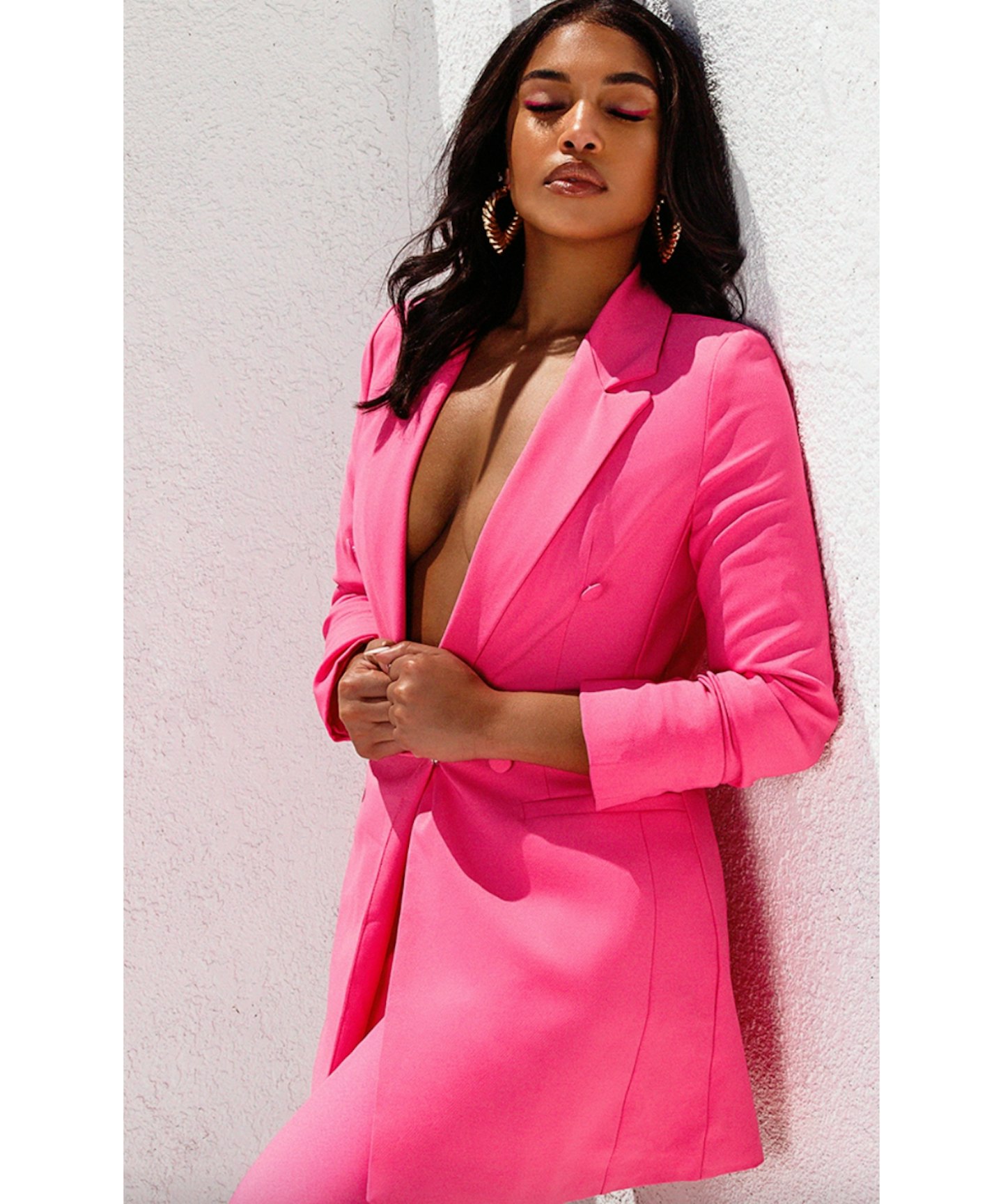 4 of 11
CREDIT: pretty little thing
Bubblegum Pink Double Breasted Woven Blazer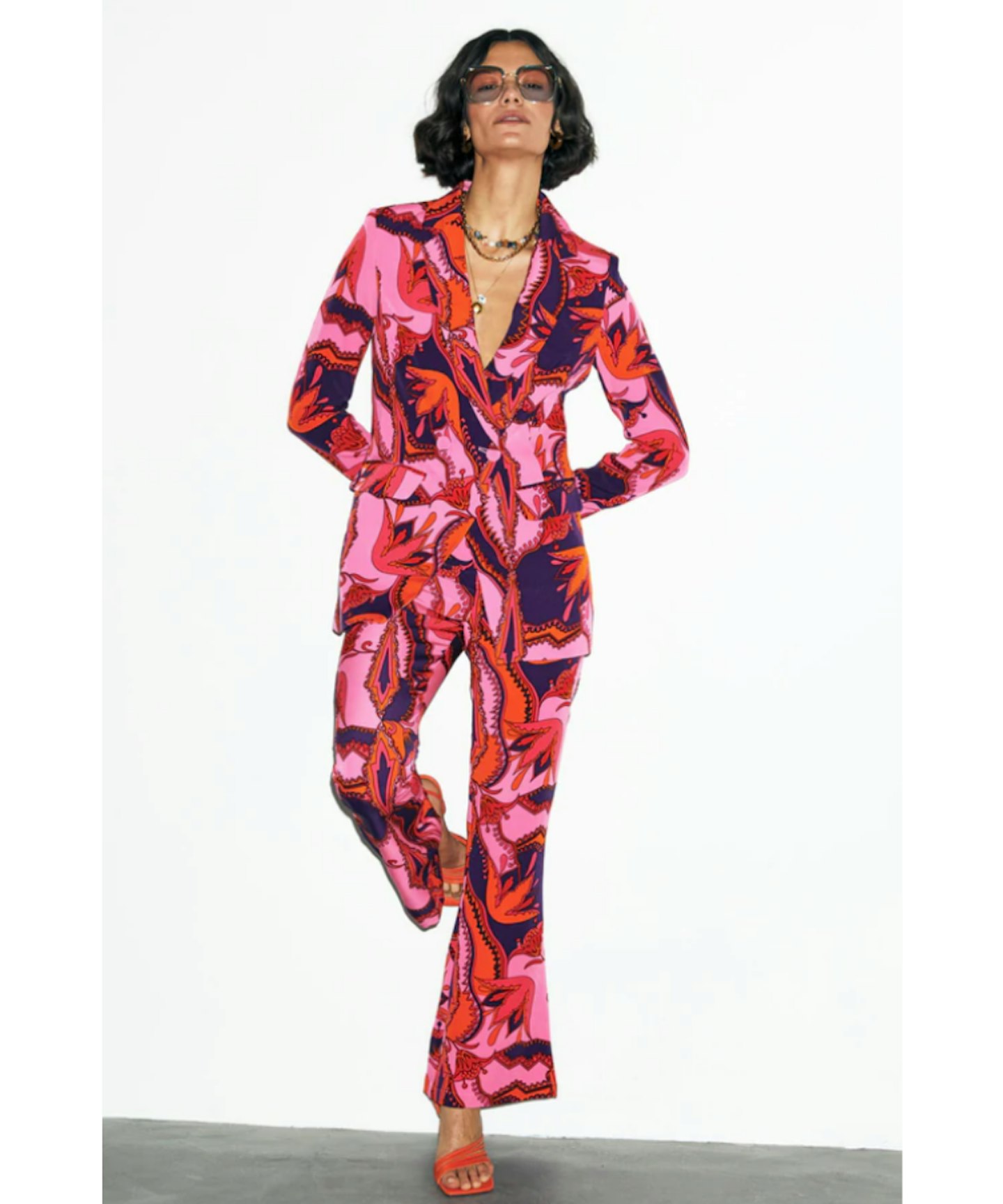 5 of 11
CREDIT: never fully dressed
Pink Foxy Jacket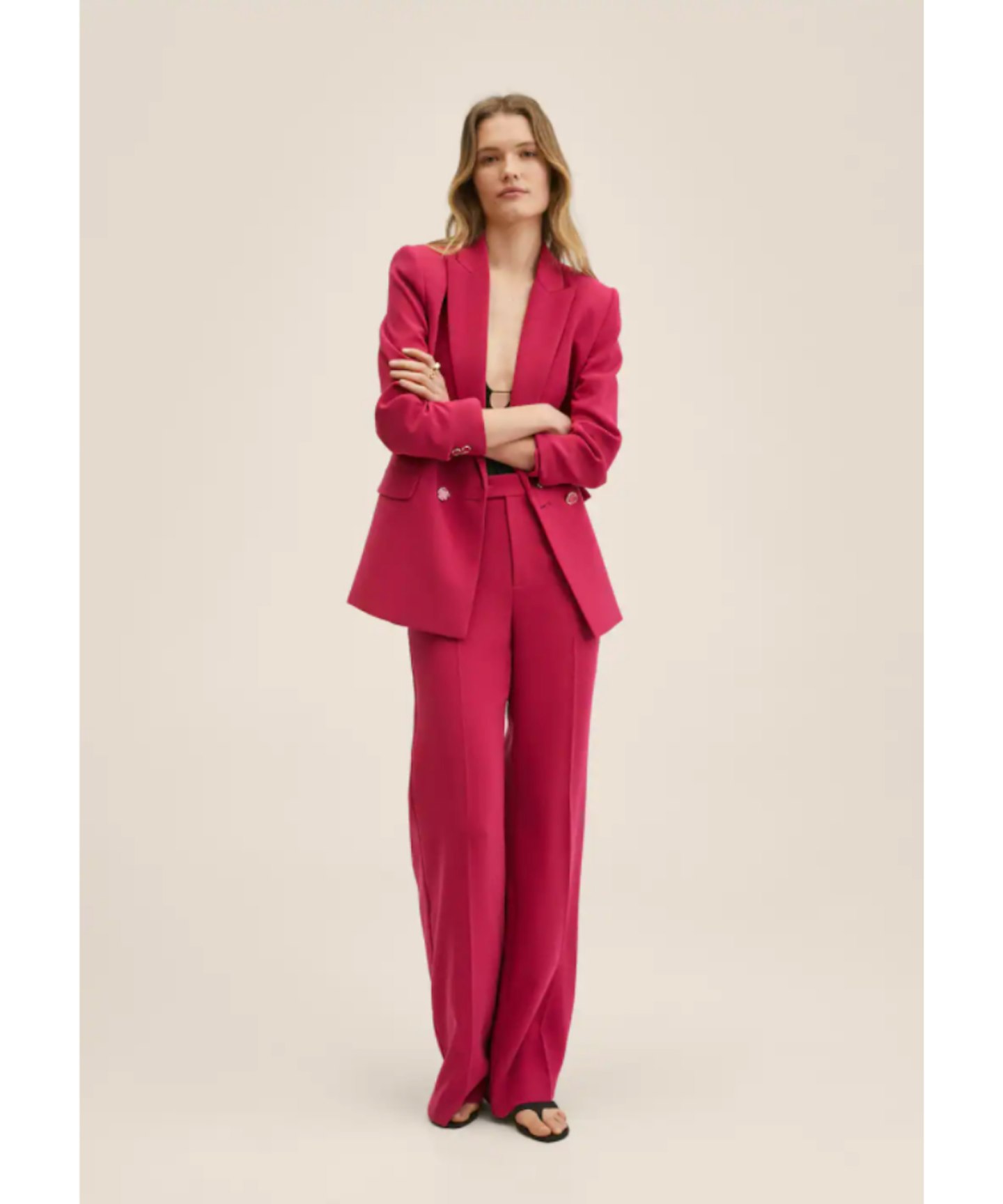 6 of 11
CREDIT: mango
Double-Breasted Suit Blazer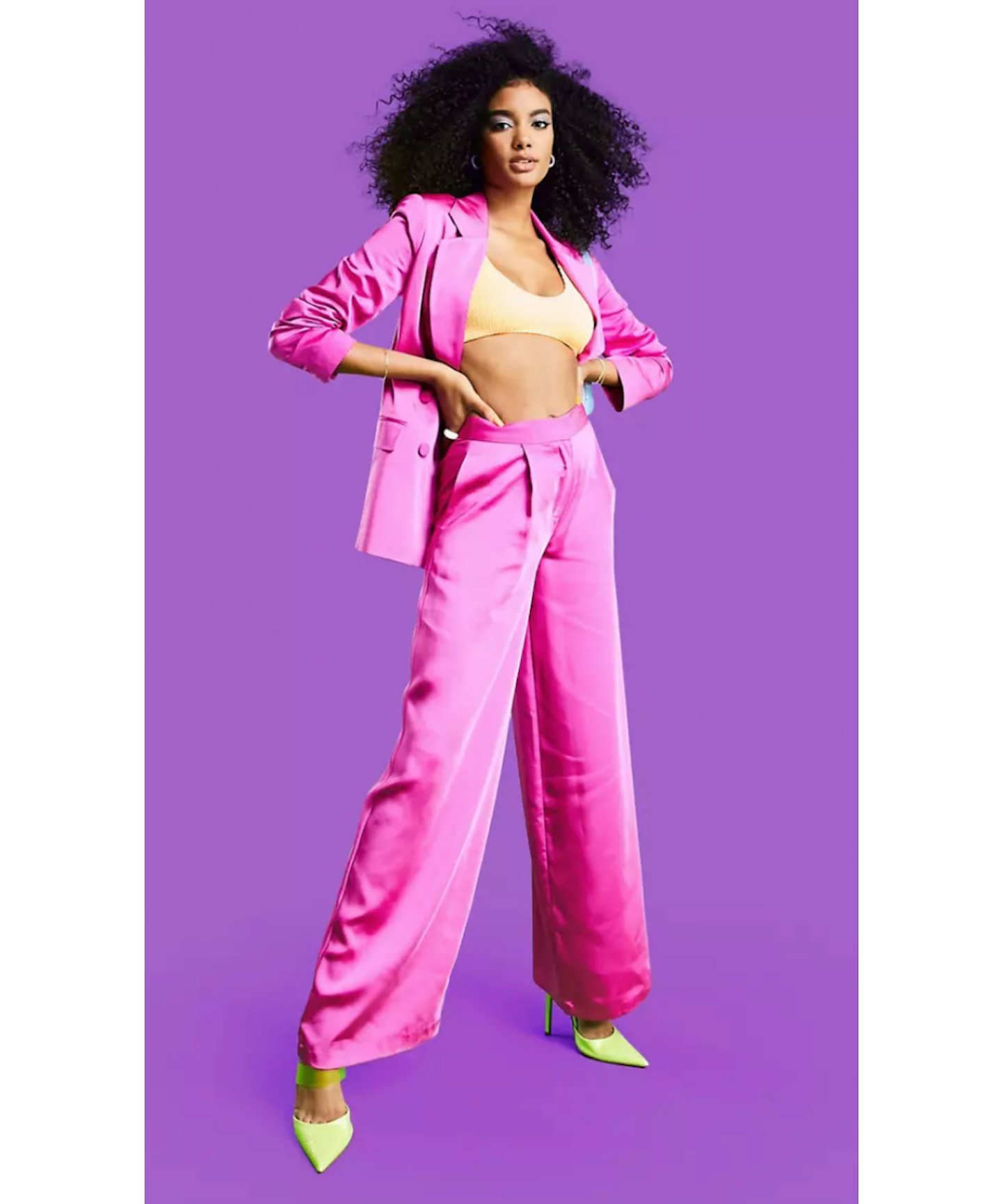 7 of 11
CREDIT: asos
ASOS DESIGN Satin Suit in Pink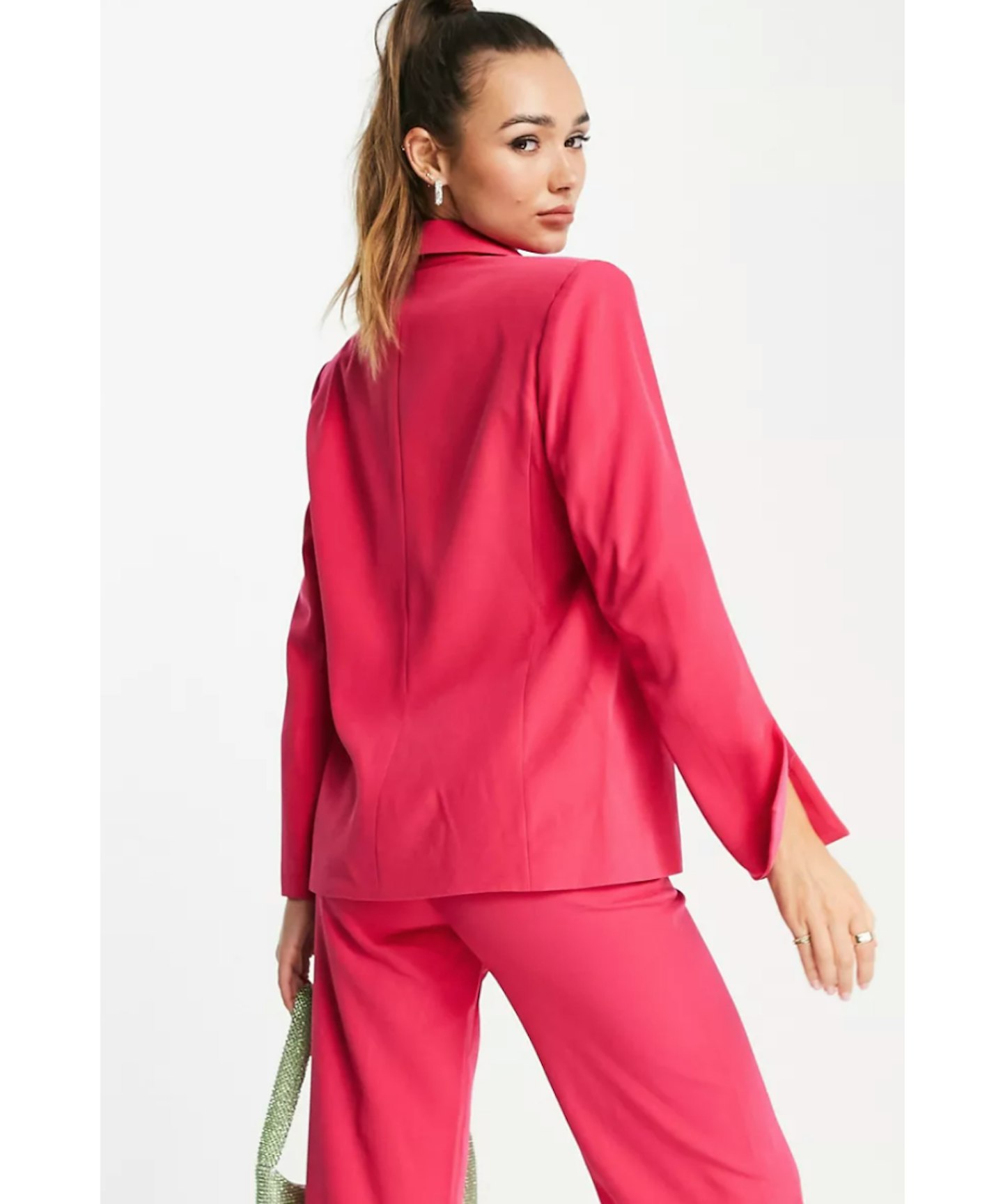 8 of 11
CREDIT: asos
Amy Lynn Oversized Fluid Crepe Blazer and Wide Leg Trouser Co-ord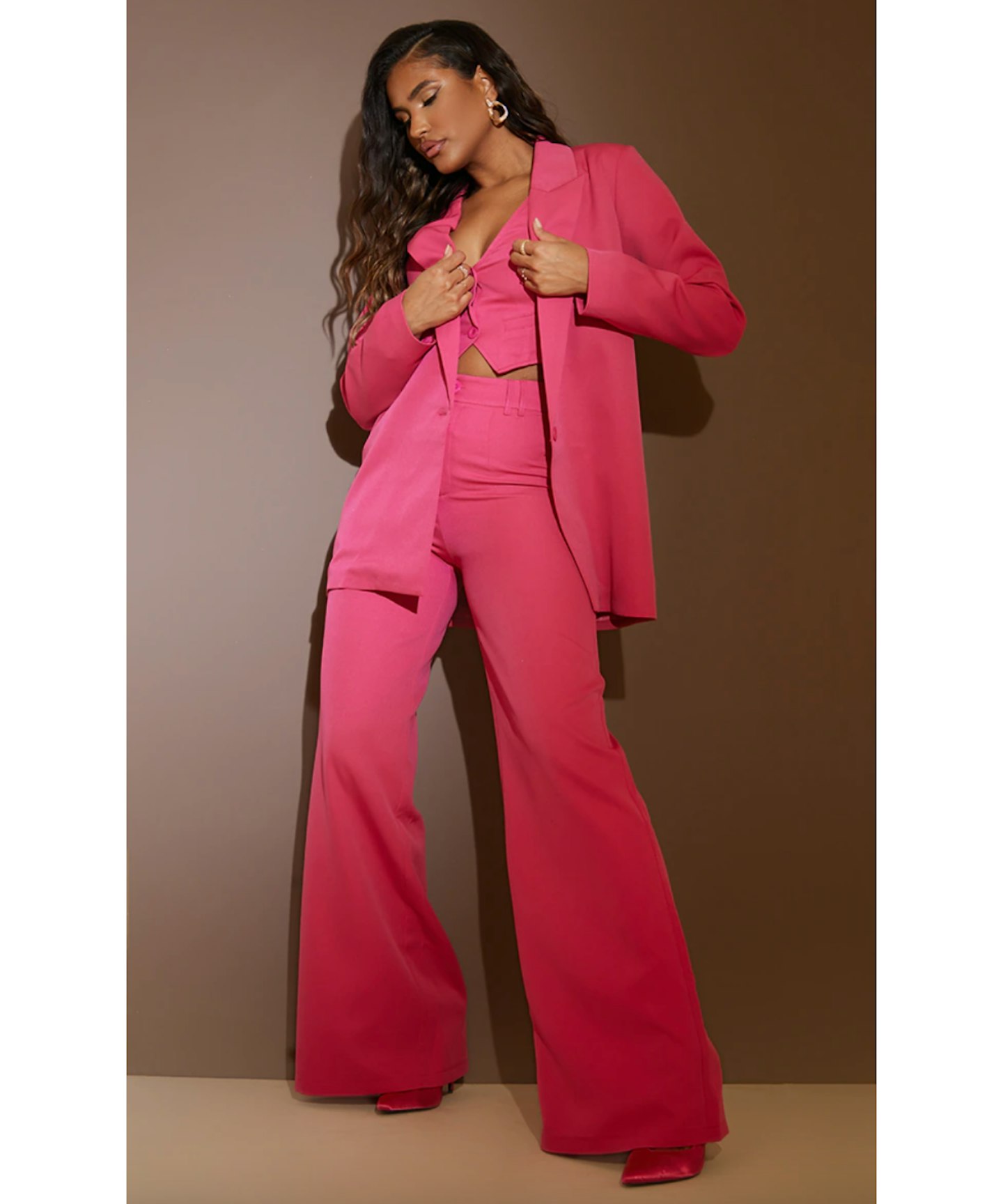 9 of 11
CREDIT: pretty little thing
Hot Pink Woven Oversized Suit Jacket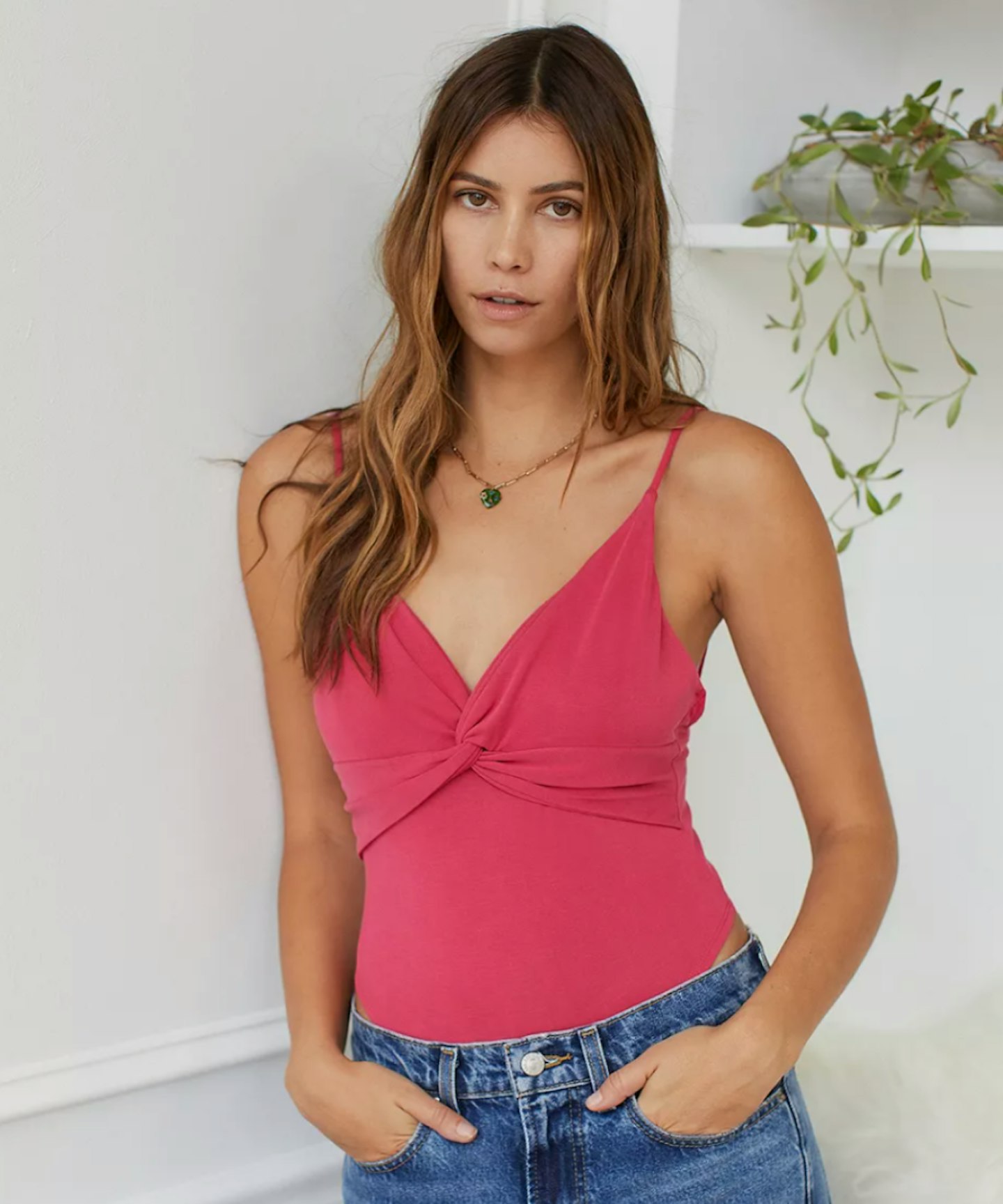 10 of 11
CREDIT: urban outfitters
Out From Under Muse Bodysuit
If you want to go for the full Zendaya lewk, pop this v neck Barbie pink bodysuit underneath the suit...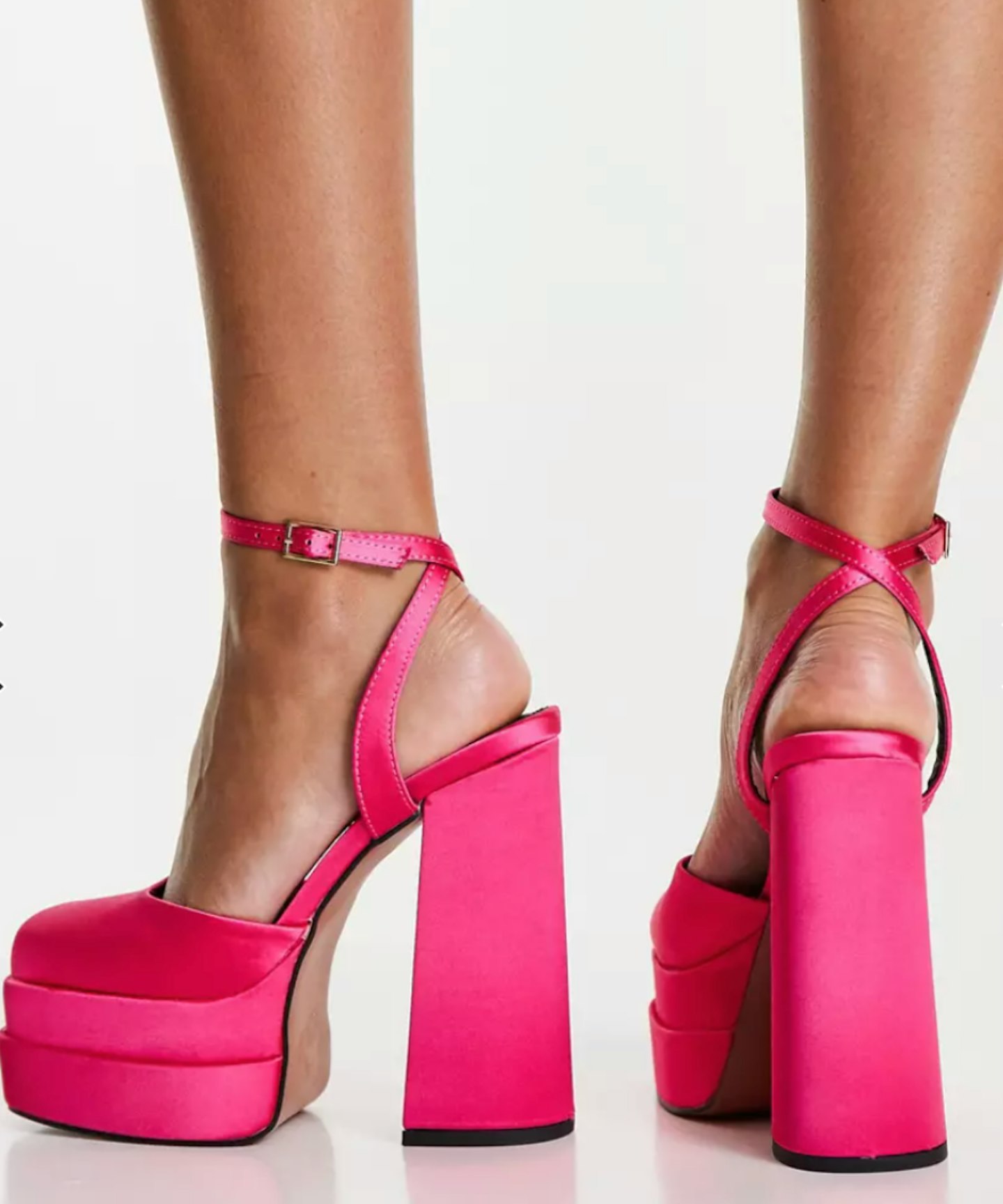 11 of 11
CREDIT: asos
ASOS DESIGN Pluto Platform Heeled Shoes in Magenta
...And wear these pink platform shoes to complete the outfit.
Now! More news!
Euphoria's make-up artists share the exact products they use for filming
WATCH: 'They Can't Keep Their Hands Off Each Other!' Sam Heughan & Caitriona Balfe React To Outlander