It's been a while since we've needed a handbag and we will never take it for granted again.
An aesthetically-pleasing holder for your lipgloss, keys, phone and snacks, that somehow polishes off your OOTD? We've missed you.
The latest handbag trend that has quite-honestly dominated the 'gram is 1) hella ruched 2) neutral 3) sort of resembles a croissant.
A BAG FOR THE PEOPLE.
The bag that started it all is the Bottega Veneta leather clutchthat currently retails for an eye-watering £1990. Imagine how big your ASOS haul/bar tab could be for that kind of change?
Luckily, the good ol' high-street has plenty of affordable dupes that are almost as good as the real thing...
CHECK OUT: the best ruched handbags to shop
Just so you know, whilst we may receive a commission or other compensation from the links on this page, we never allow this to influence product selections.
CHECK OUT: the best ruched handbags to shop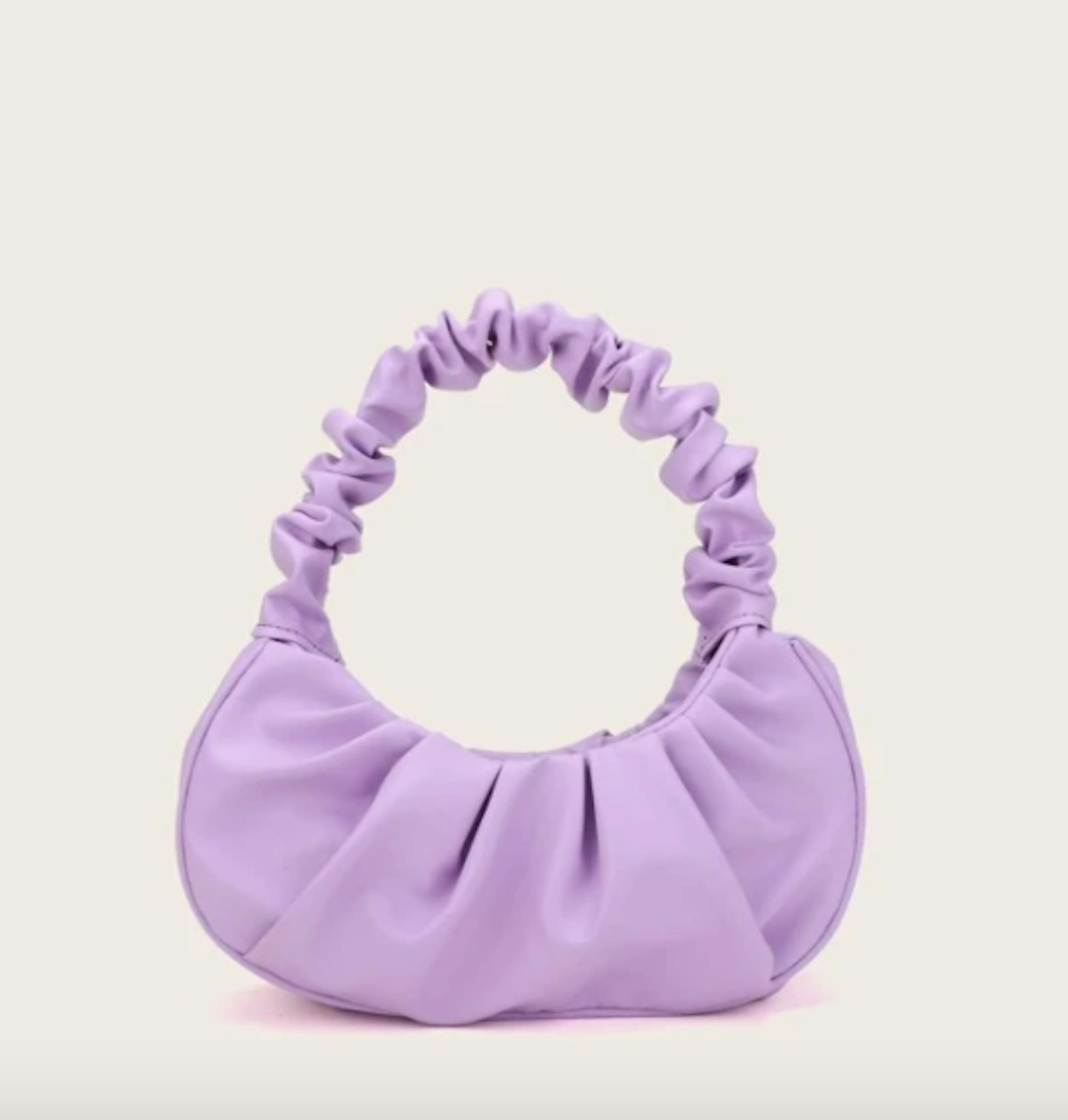 1 of 8
Ruched Baguette Bag
Pretty 'n' purple, we adore this ruched number from Shein. It's also available in a zillion other colours depending on what you fancy.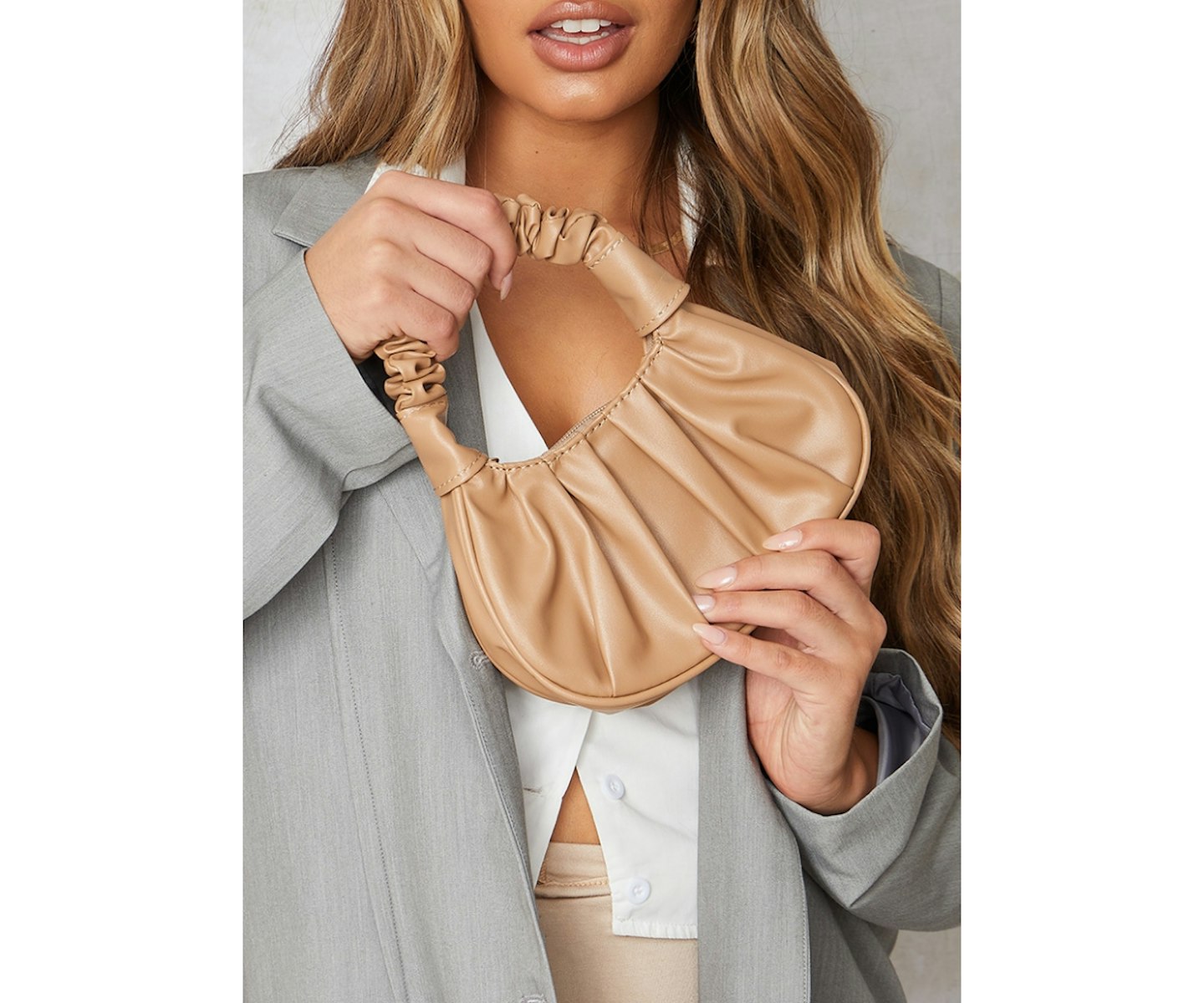 2 of 8
CREDIT: PrettyLittleThing
Tan Ruched Mini Grab Bag
Combining two of the latest up-to-date trends, grab bags and ruched material is a guaranteed style success.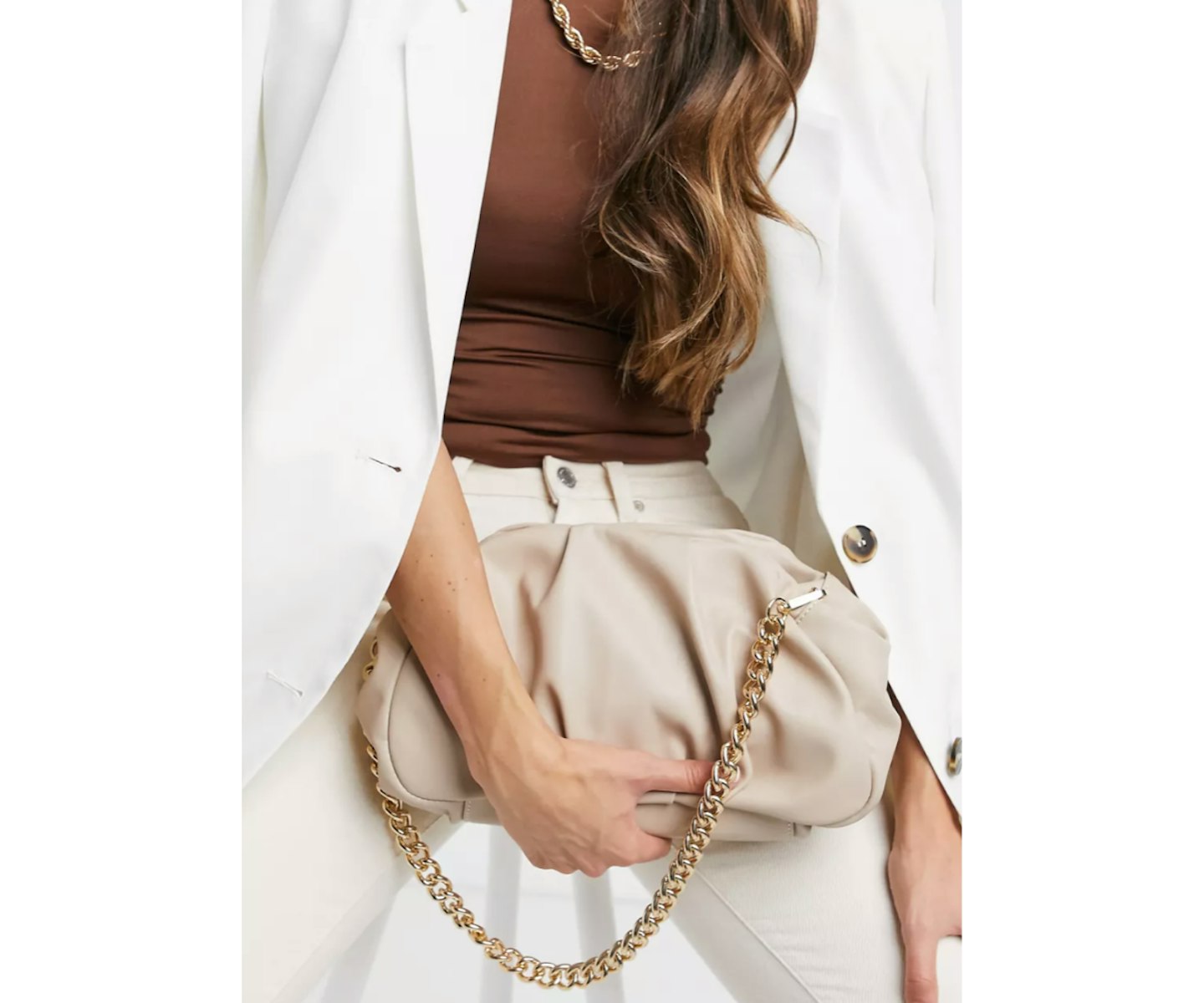 3 of 8
CREDIT: ASOS
Oversized Ruched Clutch in Beige with Detachable Shoulder Chain
An oversized clutch for a night out? Yes, please. Although it might look expensive, we promise it isn't. It's got an ASOS price tag with a designer finish.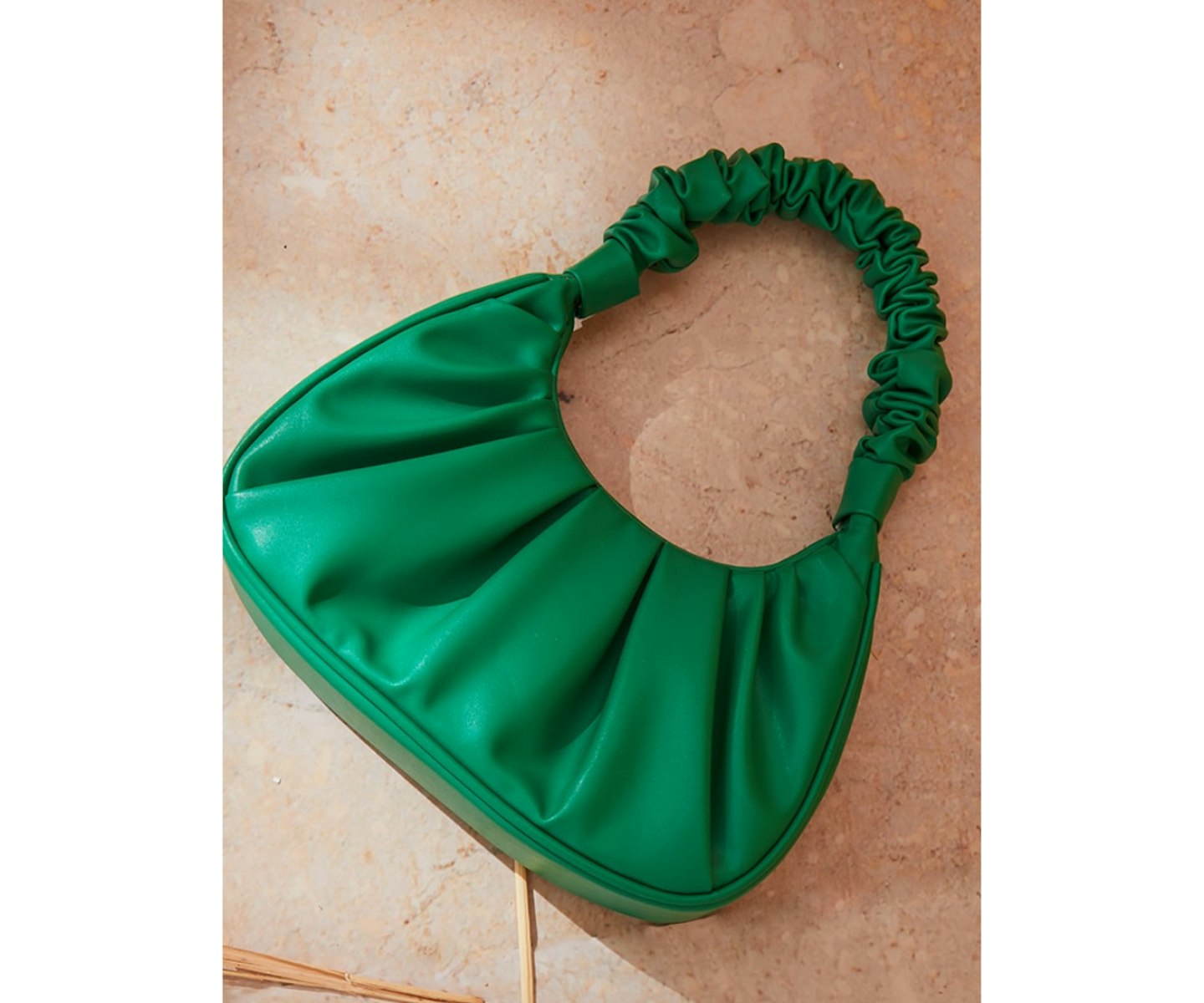 4 of 8
CREDIT: PrettyLittleThing
Green Extreme Ruched Handle Shoulder Bag
Green shoulder bags are IN. Add a bit of ruching detail and you've got yourself an iconic bag. Pair with green mules to co-ordinate and you're good to go.It also comes in SO many different colours to choose from, so it's a green flag for us.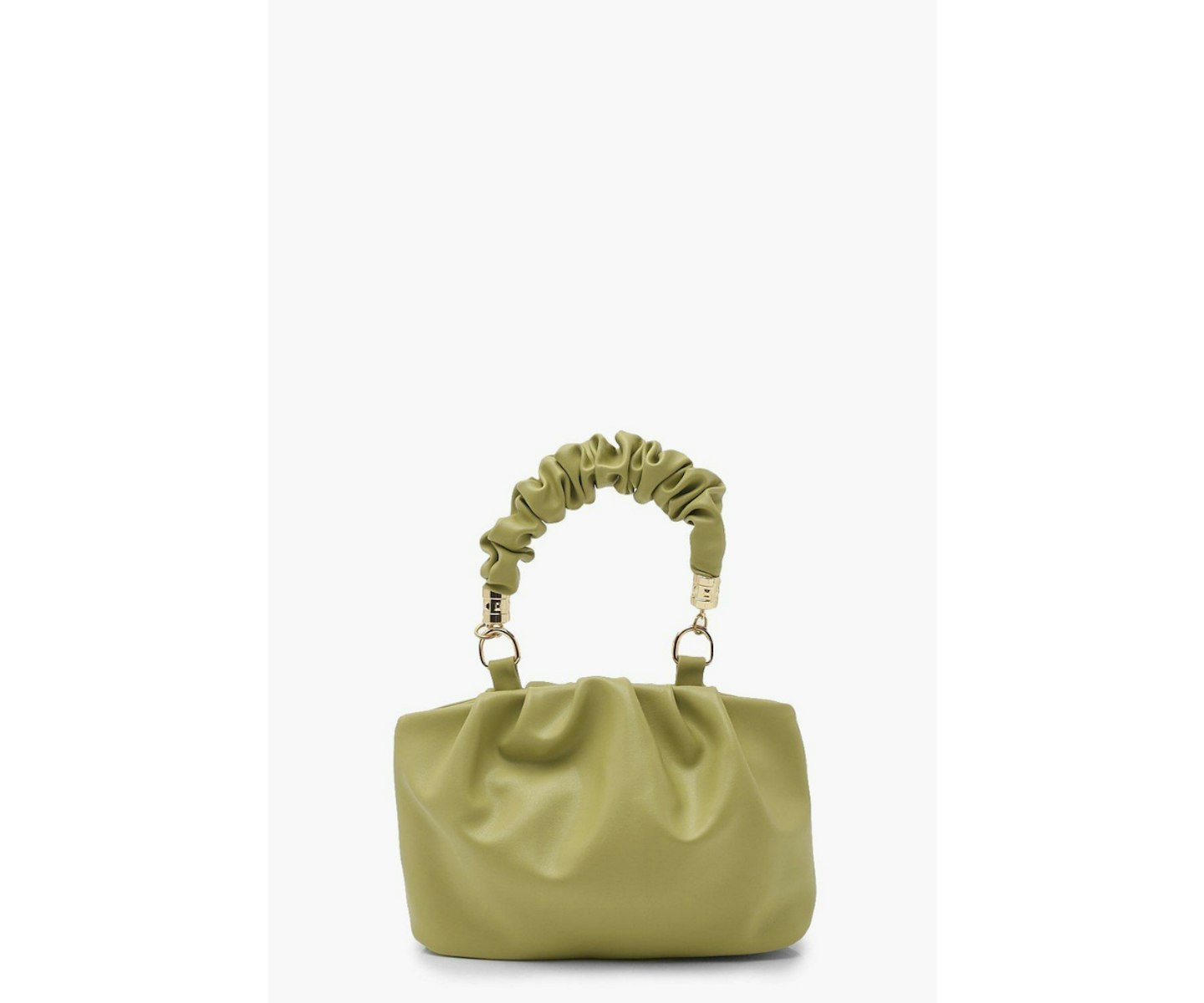 5 of 8
CREDIT: Boohoo
Mini Grab Ruched Handle Bag
This could rival ANY designer bag. With such a chic colour, ruched handle and gold details, this bag will add an expensive touch to your outfit for a high street price.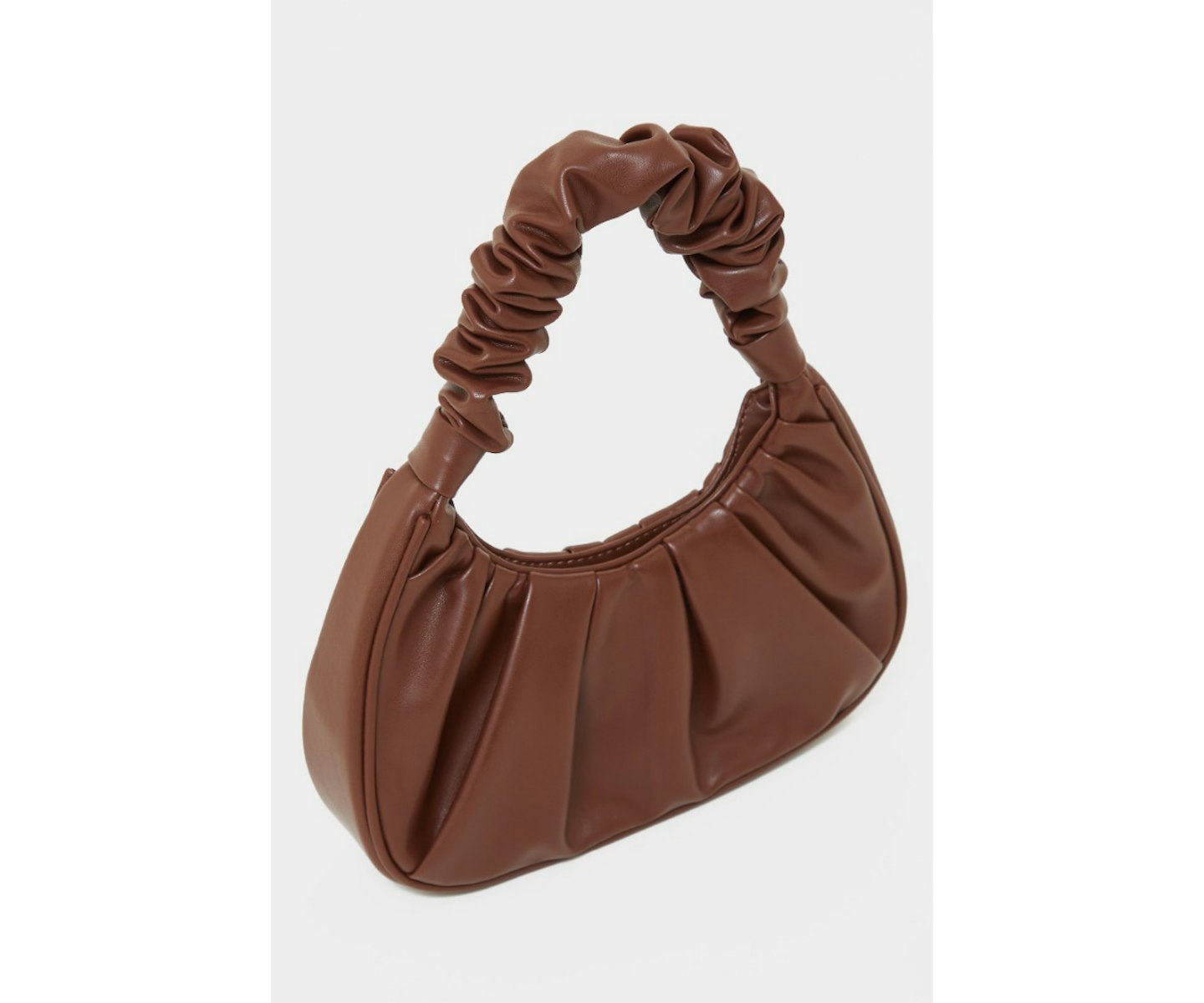 6 of 8
Chocolate Extreme Ruched Handle Shoulder Bag
With such a perfect colour for autumn, this leather look chocolate bag looks so RICH.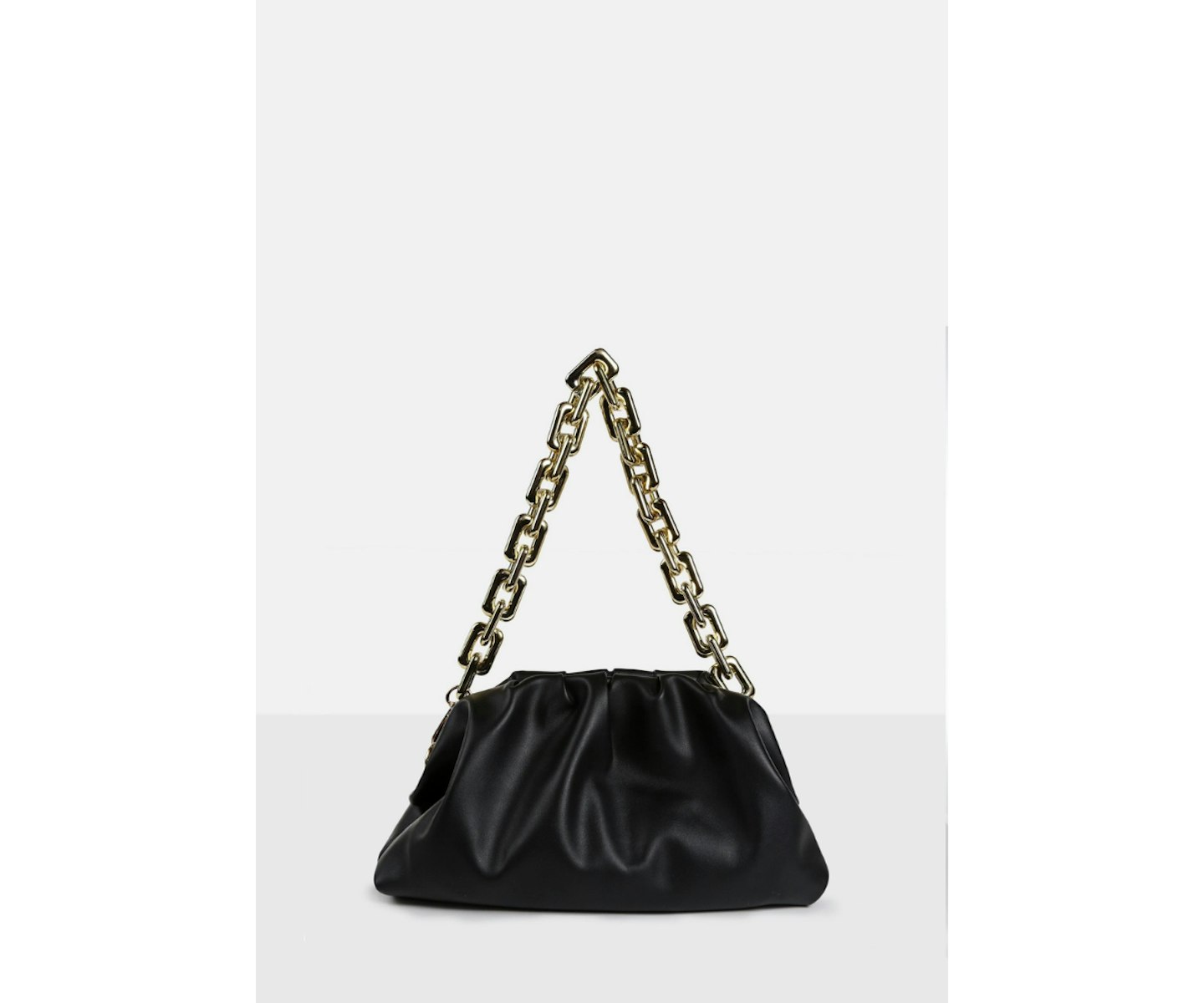 7 of 8
CREDIT: Missguided
Black Chain Pouch Shoulder Bag
This clutch is the epitome of class. A simple, refined black bag with ruching and chain detail will never go out of style.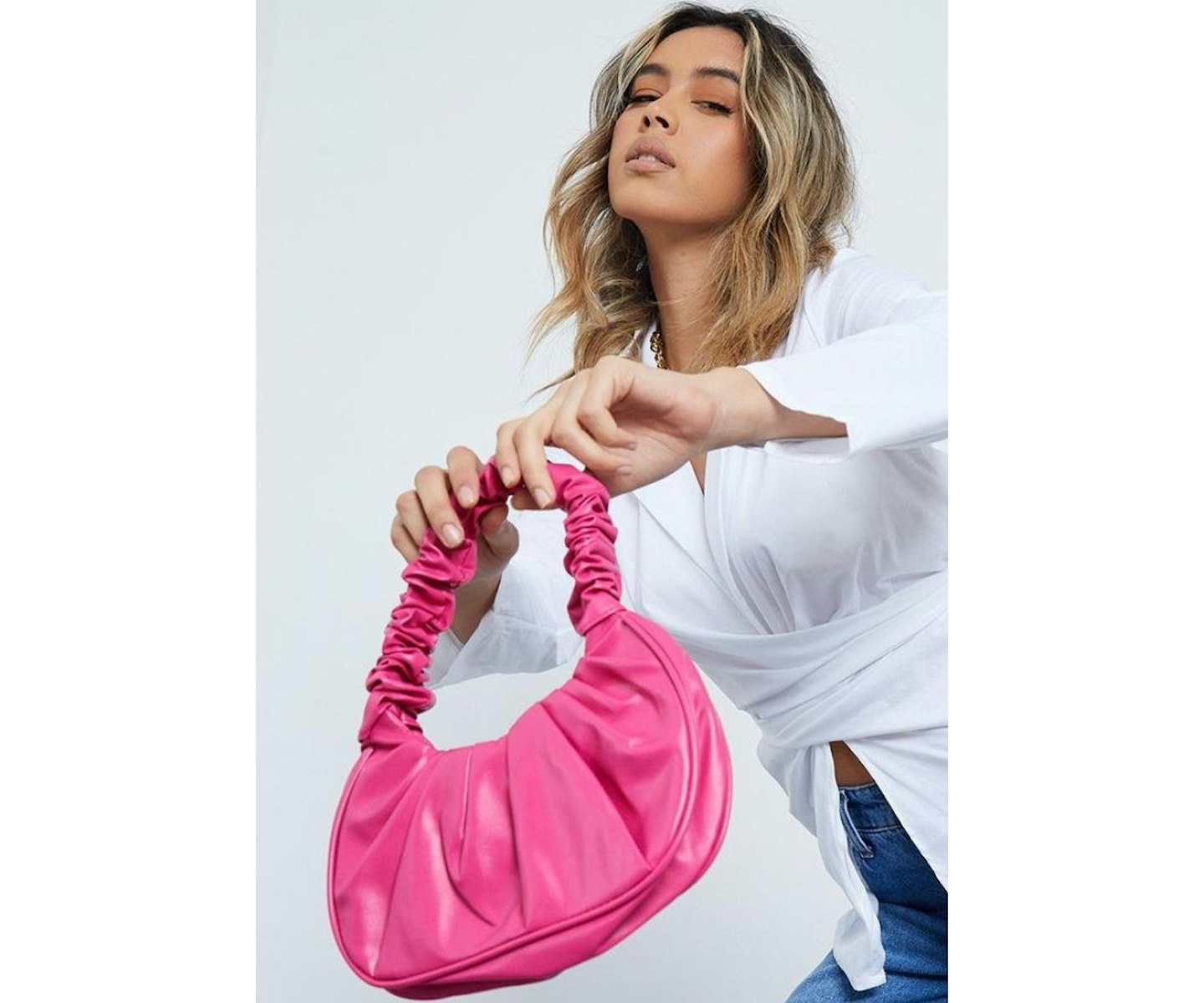 8 of 8
Bright Pink Ruched Handle Grab Bag
We NEED this ruched handbag in bright pink. In a colour that draws the attention, it's giving major main character vibes.
WATCH: 'He's Gonna Win An Oscar!' Jason Momoa, Oscar Isaac & Rebecca Ferguson Gush Over Timothée Chalamet!
Now! More news!
The best dupes on the internet for that iconic green Bottega bag
PrettyLittleThing Premium is here and it's magnificently #extra
Here's why everyone is wearing a green quilted coat this autumn
Other trends you'll be seeing a lot of in 2021:
Victorian necklines: Thanks to the resurgence of Little Women and Downton Abbey, high necklines and vintage details are going to be popular again. We can pretend to be wholesome.
Racer checks: Be a formula one hun and sport one of the coolest prints around rn. Stick to a monochrome vibe for easy-dressing, or go full-thwack neon if you're feeling adventurous.
Chunky shoes: Toughen up your spring frock with a sturdy shoe. Whether you're a chunky trainers gal or are never not in boots - think Primary School vibes for a bang-on-trend look.