Some call it useless, others call it iconic - we call it: the skinny scarf. The Y2K trend that had us in a chokehold in the glory days of Lizzie McGuire and Hannah Montana, is officially back and - dare we say it - better than ever.
As much as we loved (read: despised) the pink sequin and crochet take of the skinny scarf a la 2005, we're happy to announce that the popular accessory has had a long-awaited makeover, officially gaining its cool-girl stamp of approval. Matilda Djerf and Bella Hadid are just a few of the celebs spotted wearing the scarf in its every iteration, and we want in. ASAP.
We'll admit, the skinny scarf won't do much to protect you from the elements, but it'll be the perfect cherry on top of every outfit, casual or otherwise. We've scoured the web for the best skinny scarves on the market - shop our top picks below.
SHOP: The best skinny scarves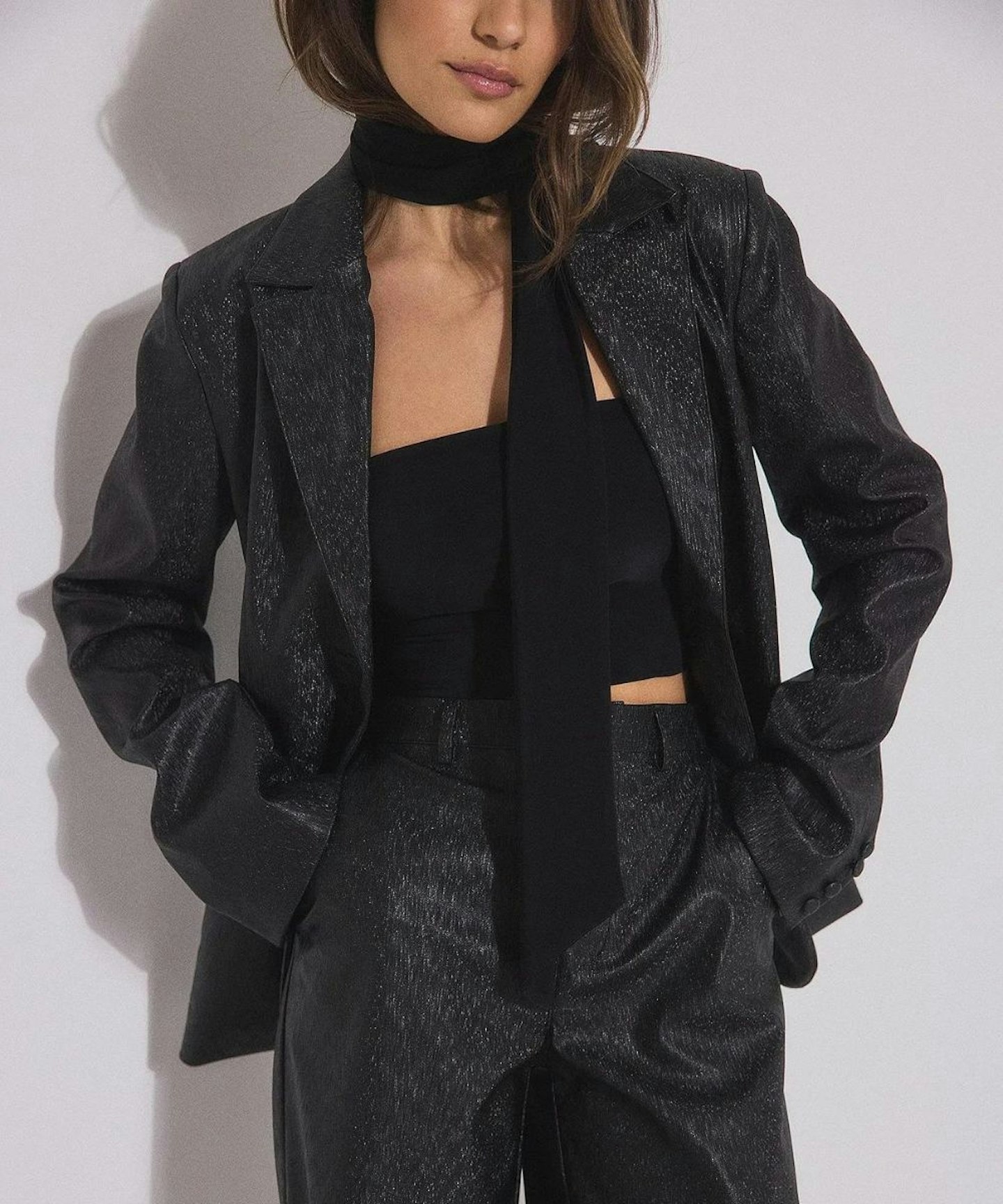 1 of 8
NA-KD Black Thin Scarf
Starting off strong with the perfect skinny scarf in black. And for £11? Absolute steal.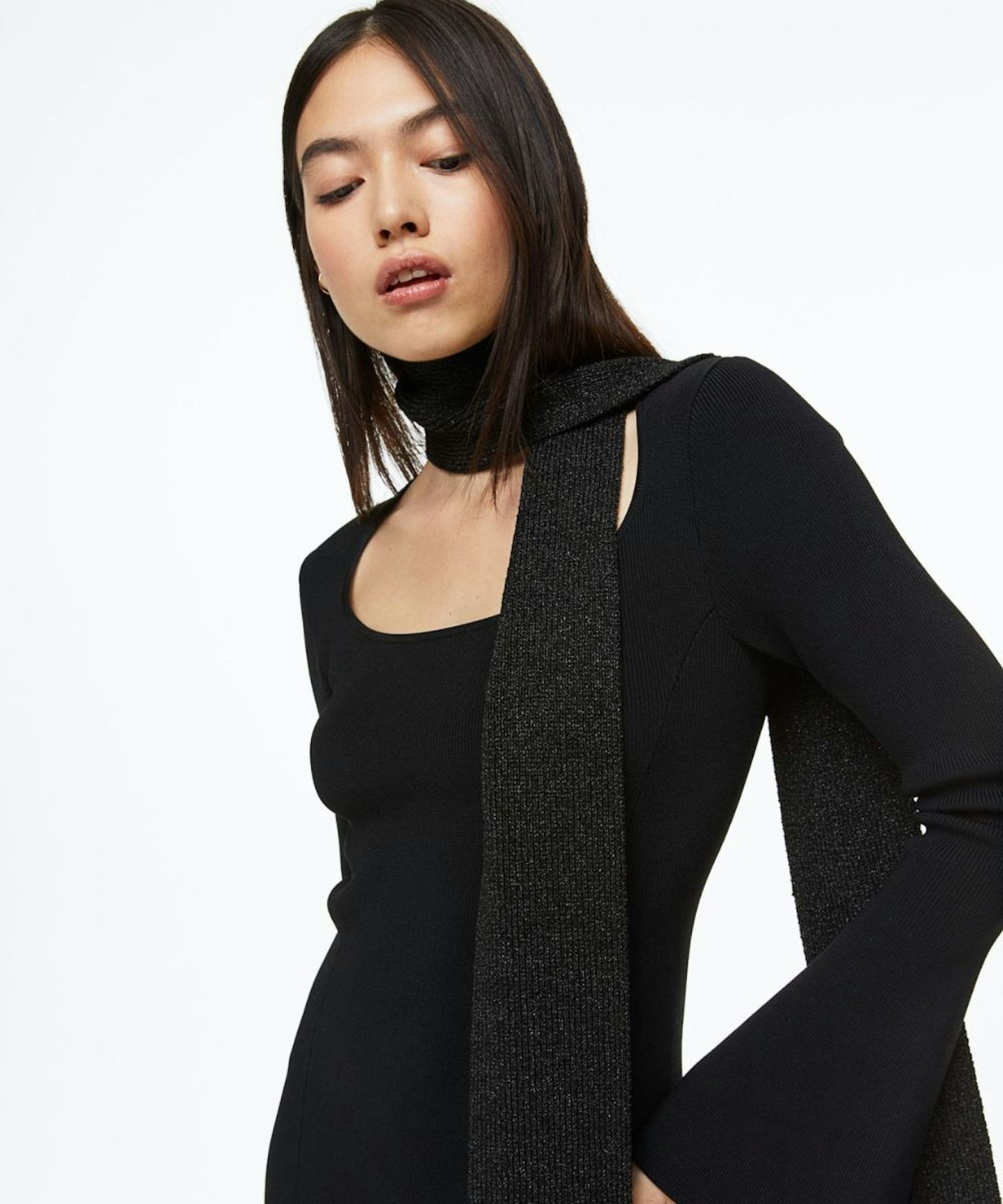 2 of 8
H&M Glittered Knitted Scarf
Another basic black scarf, glittered, for that extra bit of oomph.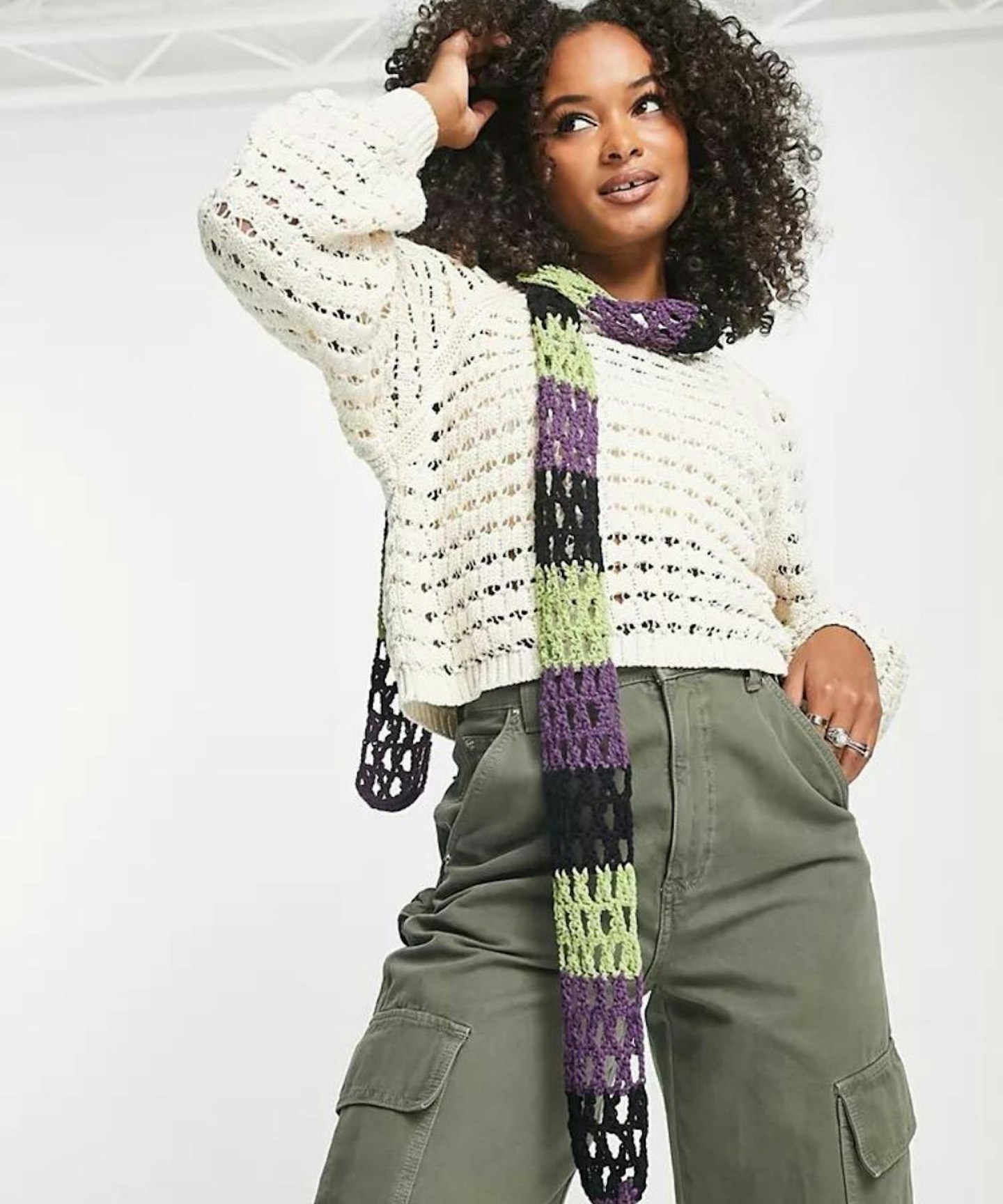 3 of 8
Reclaimed Vintage Crochet Skinny Scarf
Brighten up your wardrobe with this Reclaimed Vintage multi-colour scarf, in crochet.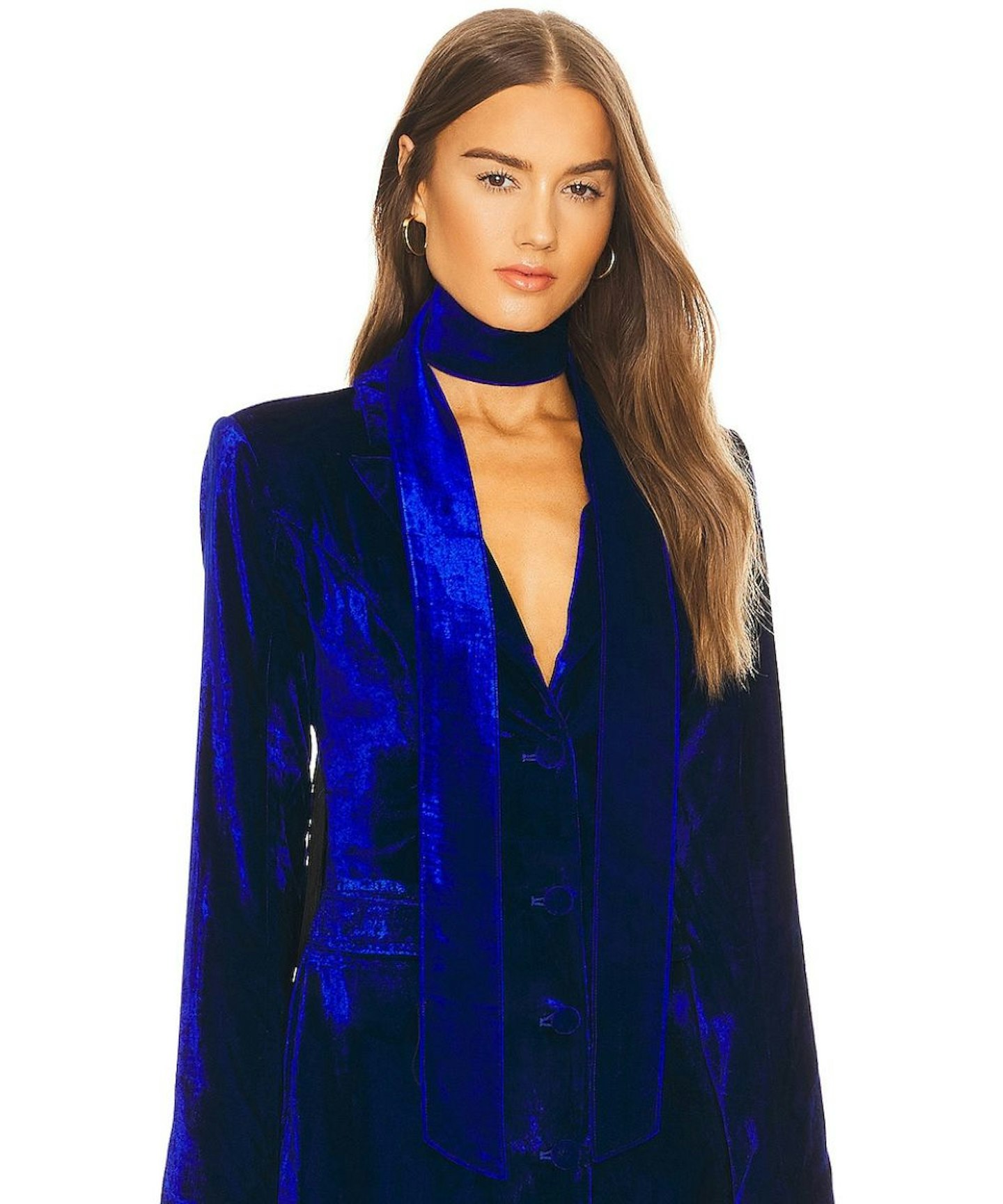 4 of 8
x REVOLVE Skinny Scarf
If your fit is a little bit more formal, Revolve's velvet skinny scarf in navy is the one for you.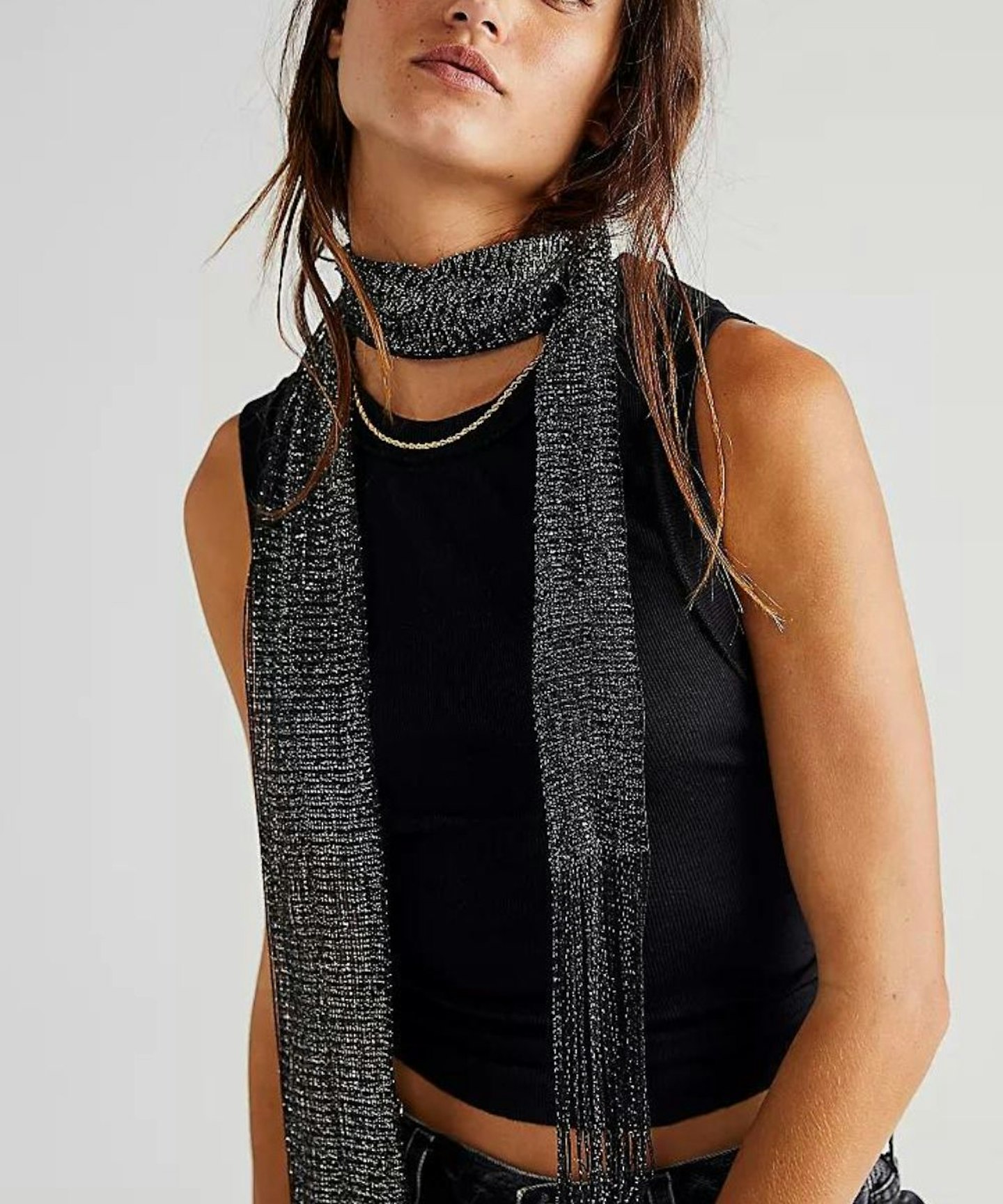 5 of 8
Free People, Poetic Fringe Skinny Scarf
The ultimate cool-girl skinny scarf, no questions asked.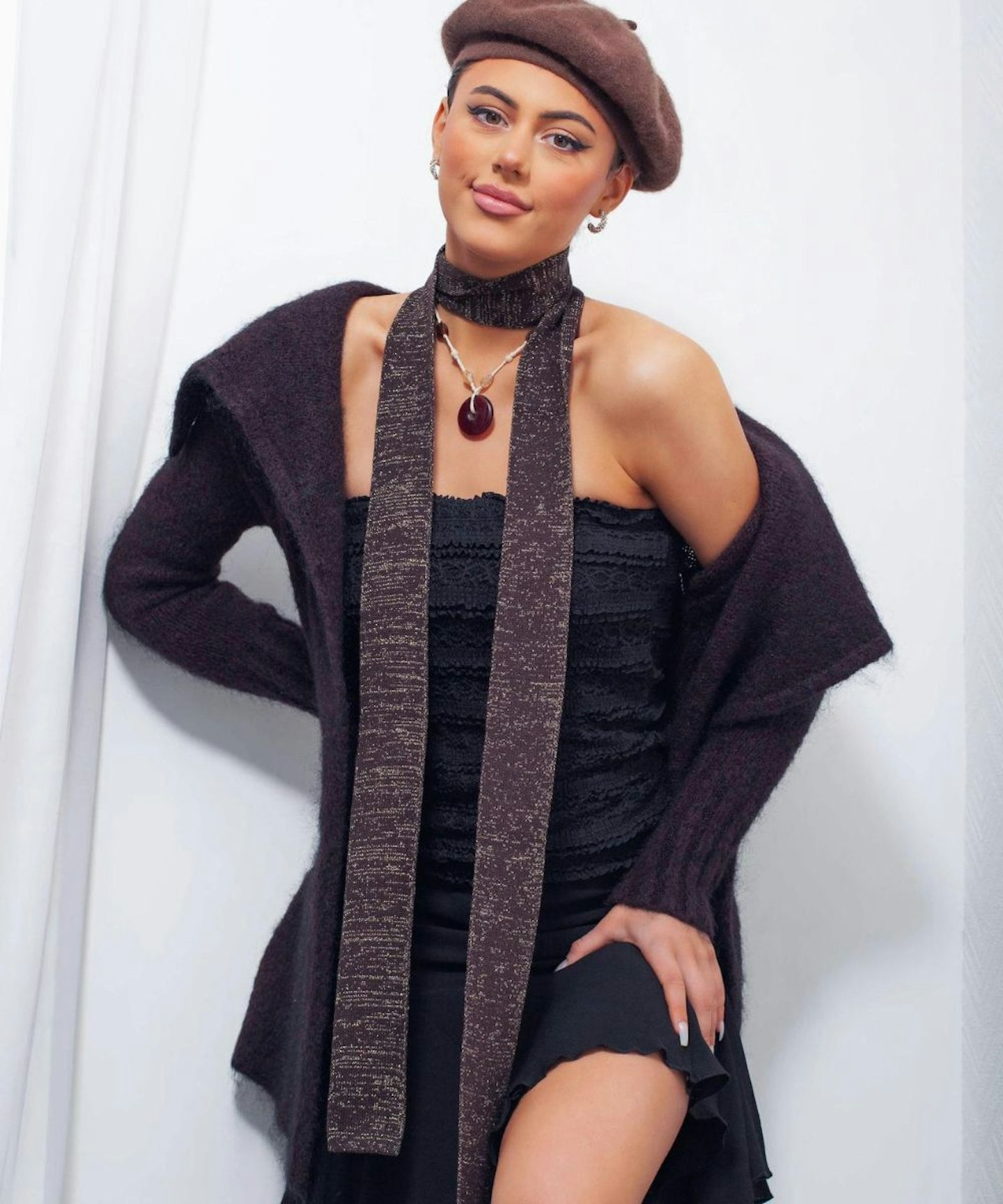 6 of 8
Etsy, Skinny Scarf for Women
We're a sucker for a bit of brown, perfect to complete your autumn/winter fit.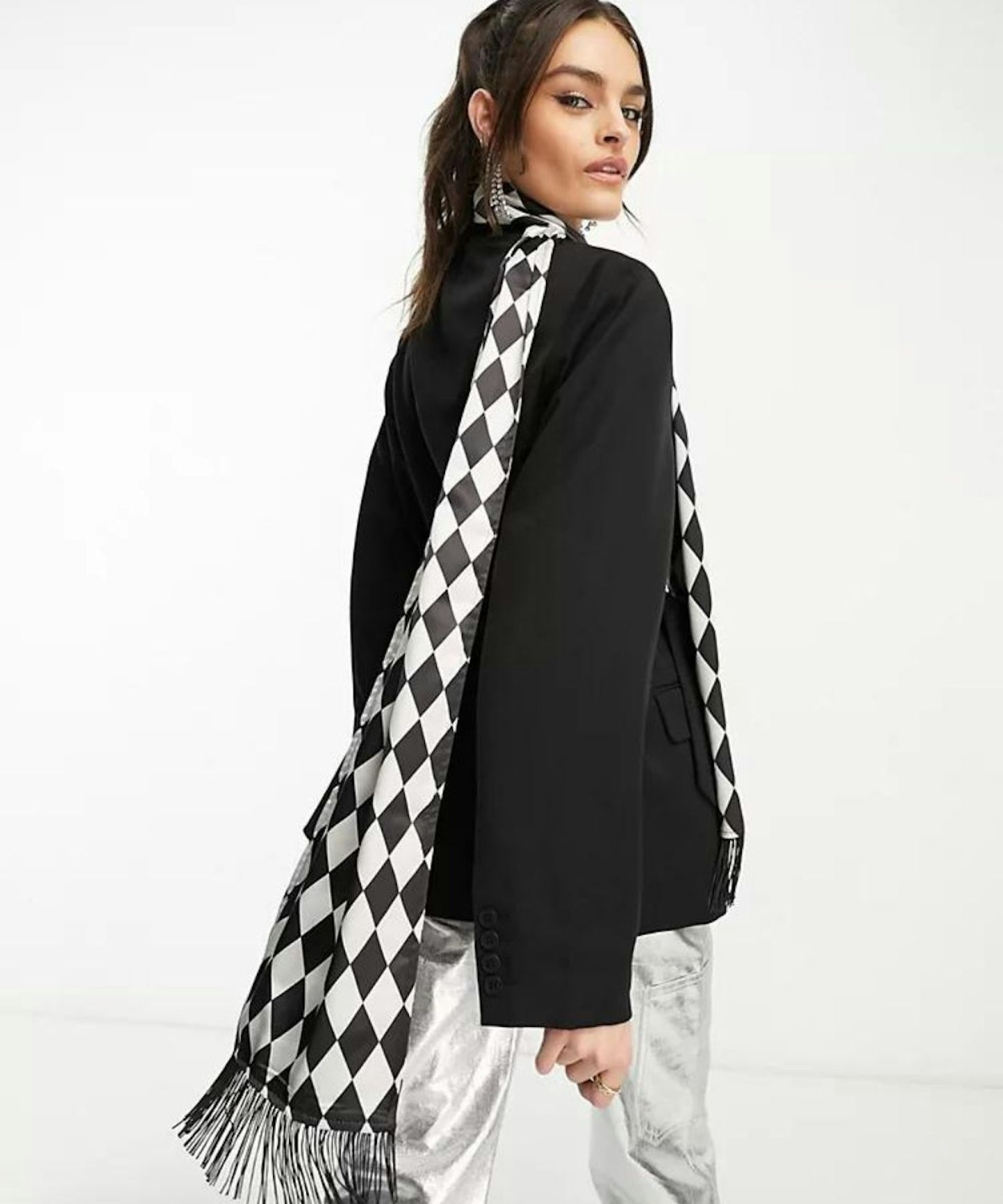 7 of 8
NA-KD x Annijor Long Scarf In Diamond Black And White
Add a little bit of spice to your look with this black and white printed scarf.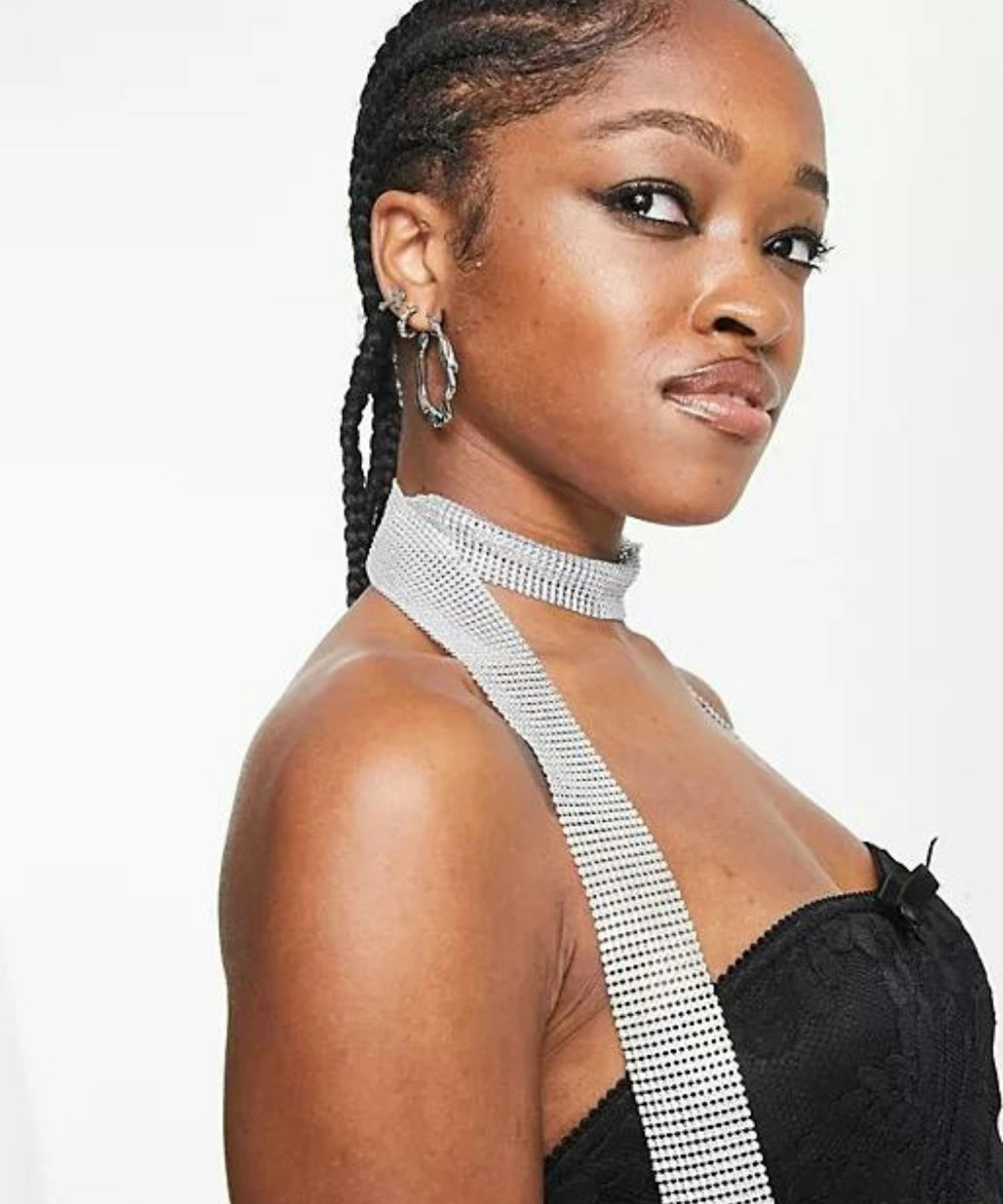 8 of 8
Tammy Girl Silver Chainmail Scarfail Scarf
Talk about a throwback, Tammy Girl's silver scarf might not do much to keep you warm, but it'll do wonders for your fit.