It's going to be a long, hot summer and we cannot wait 👏. As well as bagging a statement summer dress that is 'June 21st' worthy, you can spice up your wardrobe with the best dad sandals.
They're the hottest footwear on the market and are even (dare we say it) comfortable AF. We're not talking heel comfort either… We're talking fluffy trainer standard. Oh boy.
From the glitzy to basic, there is a dad sandal out there, which is perf for you. Plus, so many celebs love this trend, we could hardly believe it.
You'd be surprised how many celebs don't wear any shoes in their Instagram pics… So, it made finding celeb inspo that little bit harder, but don't worry hun we were up for the challenge. Here are some fire dad sandal inspiration shots that you need to recreate.
Now that you've finished browsing celeb Instas for shoespiration, we're found all the best dad sandals that will legit transform any outfit you wear this summer.
All you have to do is wait to get these delivered to enjoy their cool factor.
CHECK OUT: the best dad sandals to spice up your summer wardrobe
Just so you know, whilst we may receive a commission or other compensation from the links on this page, we never allow this to influence product selections.
The best dad sandals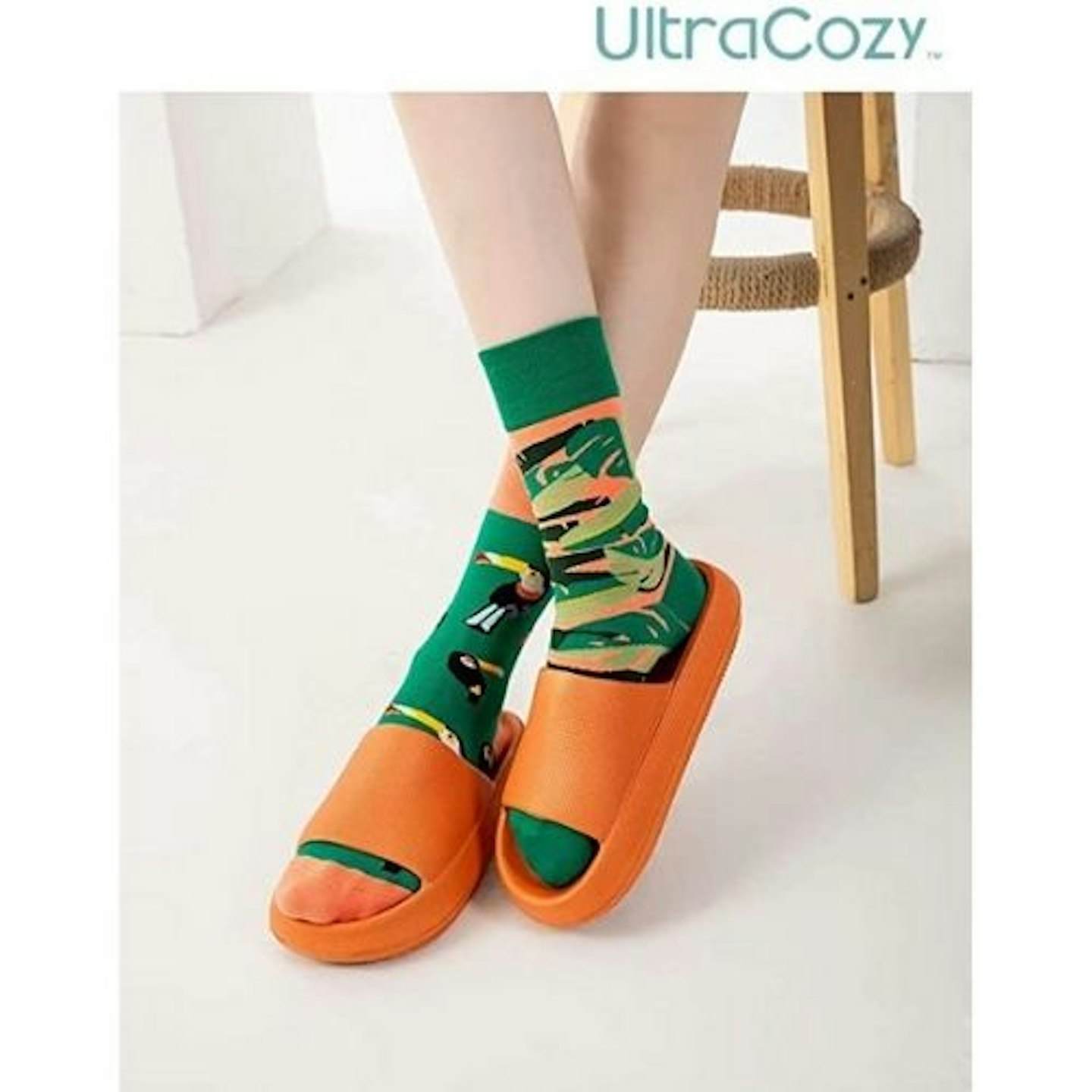 1 of 11
CREDIT: Amazon
UltraCozy Unisex Shower Sandals
Available in black, pumpkin, pink or grey these fun sandals are like marmite - you'll either love them, or hate them.Available in size: 2.5/3, 3.5/4, 4.5/5.5, 6/7, 7.5/8.5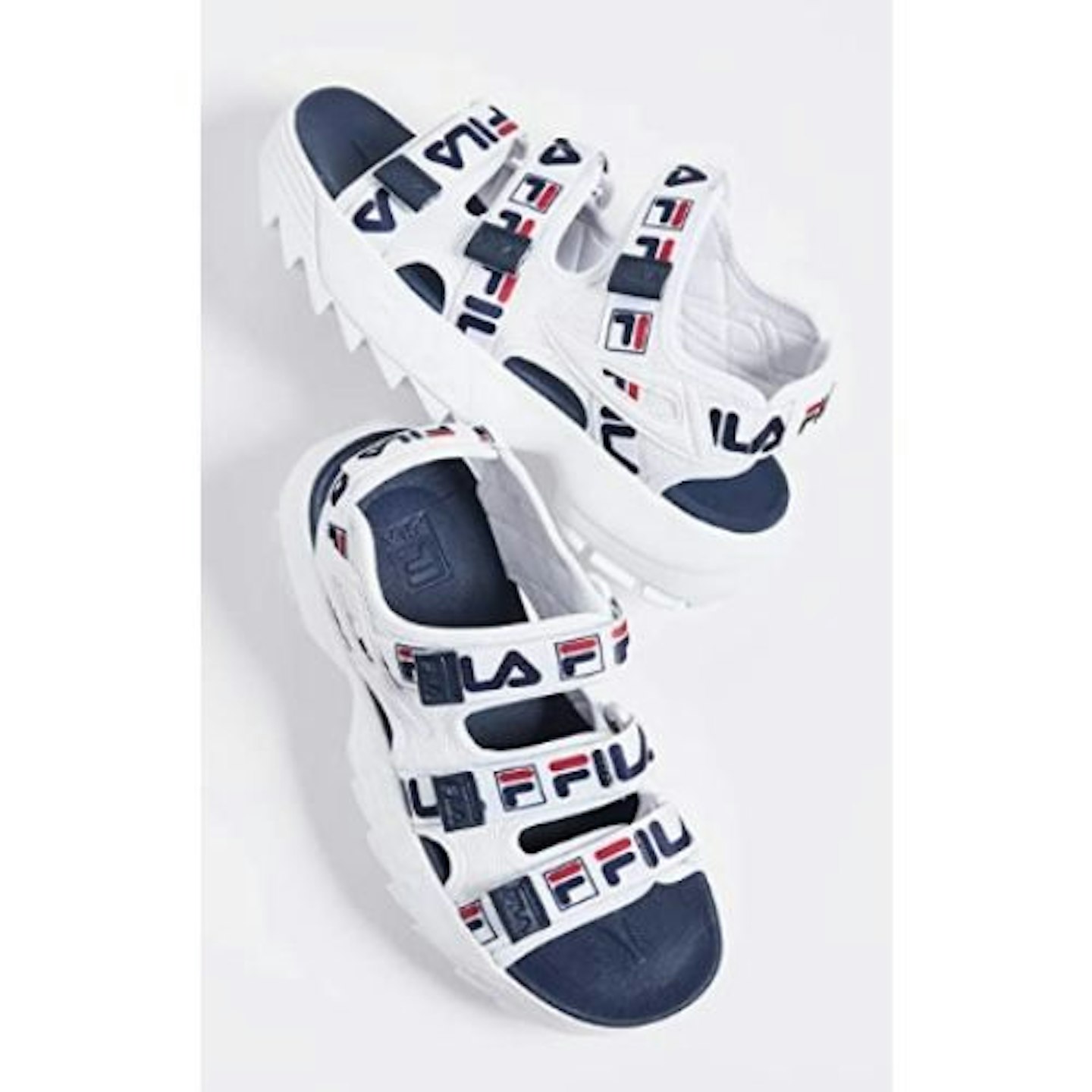 2 of 11
Fila Women's Disruptor Sandals
These unreal sandals will slip into your basket easier than anyone in your Insta DMs. Available in size 4. 5, 7, 8 and 9.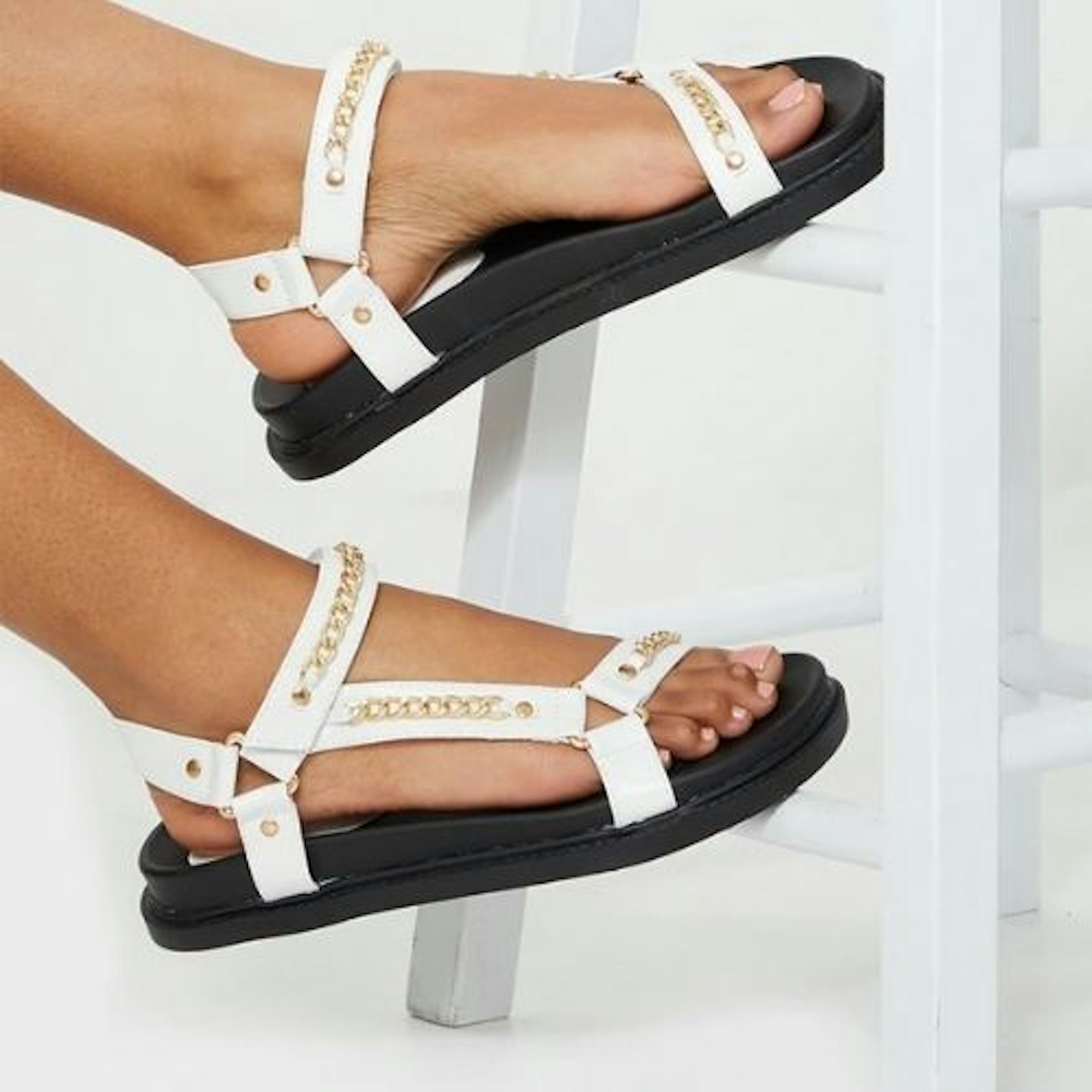 3 of 11
CREDIT: PrettyLittleThing
White Chain Trim Sandals
The chain detail on this shoe is everything. You can easily throw these on with a smock dress or pair of high waisted shorts. Available in size 3, 4, 5, 6, 7 and 8.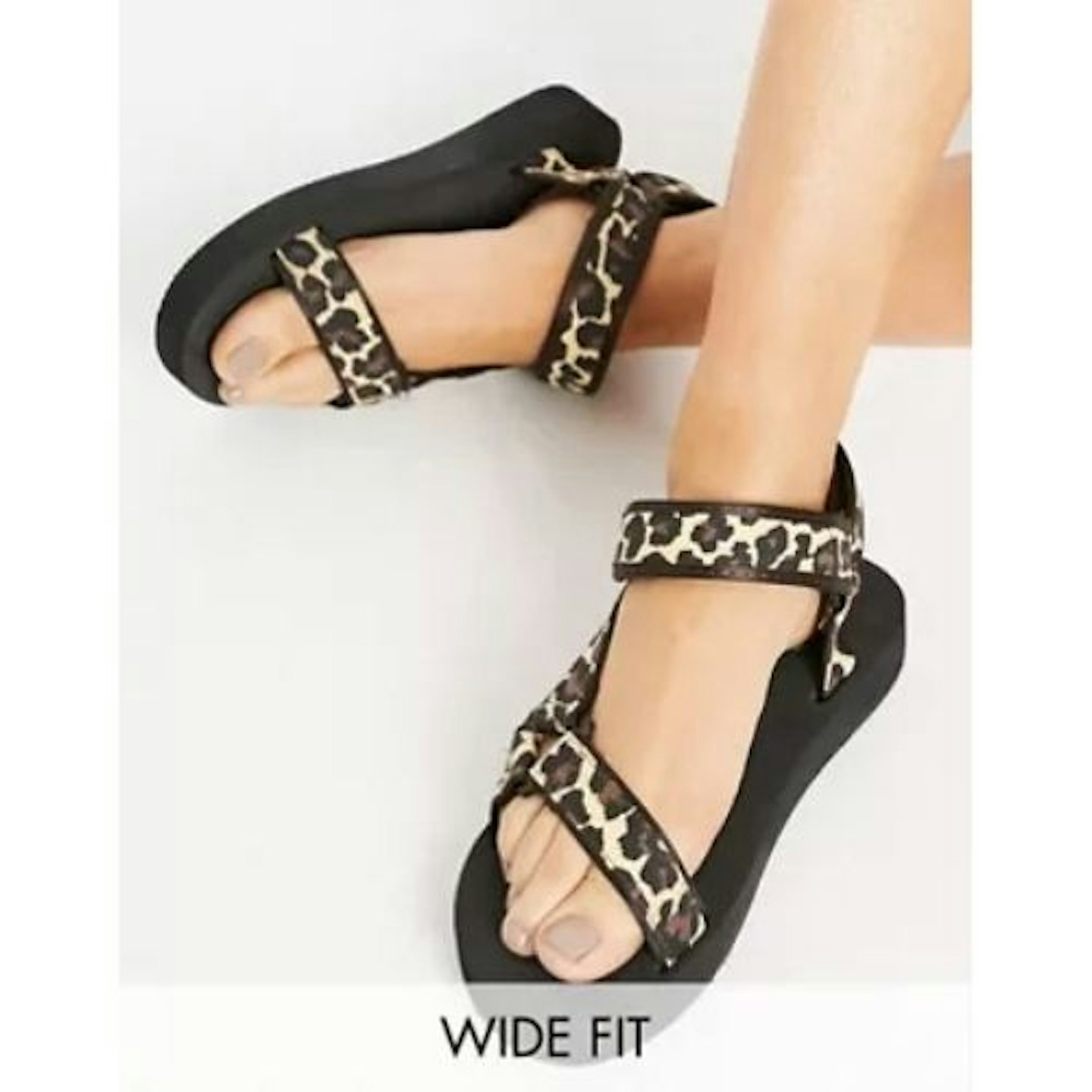 4 of 11
CREDIT: ASOS
ASOS DESIGN Wide Fit Fix Up sporty sandals in leopard
Unleash your wild side with this gorge leopard print sport sandals. Available in size 3, 4, 5, 6, 7, 8 and 9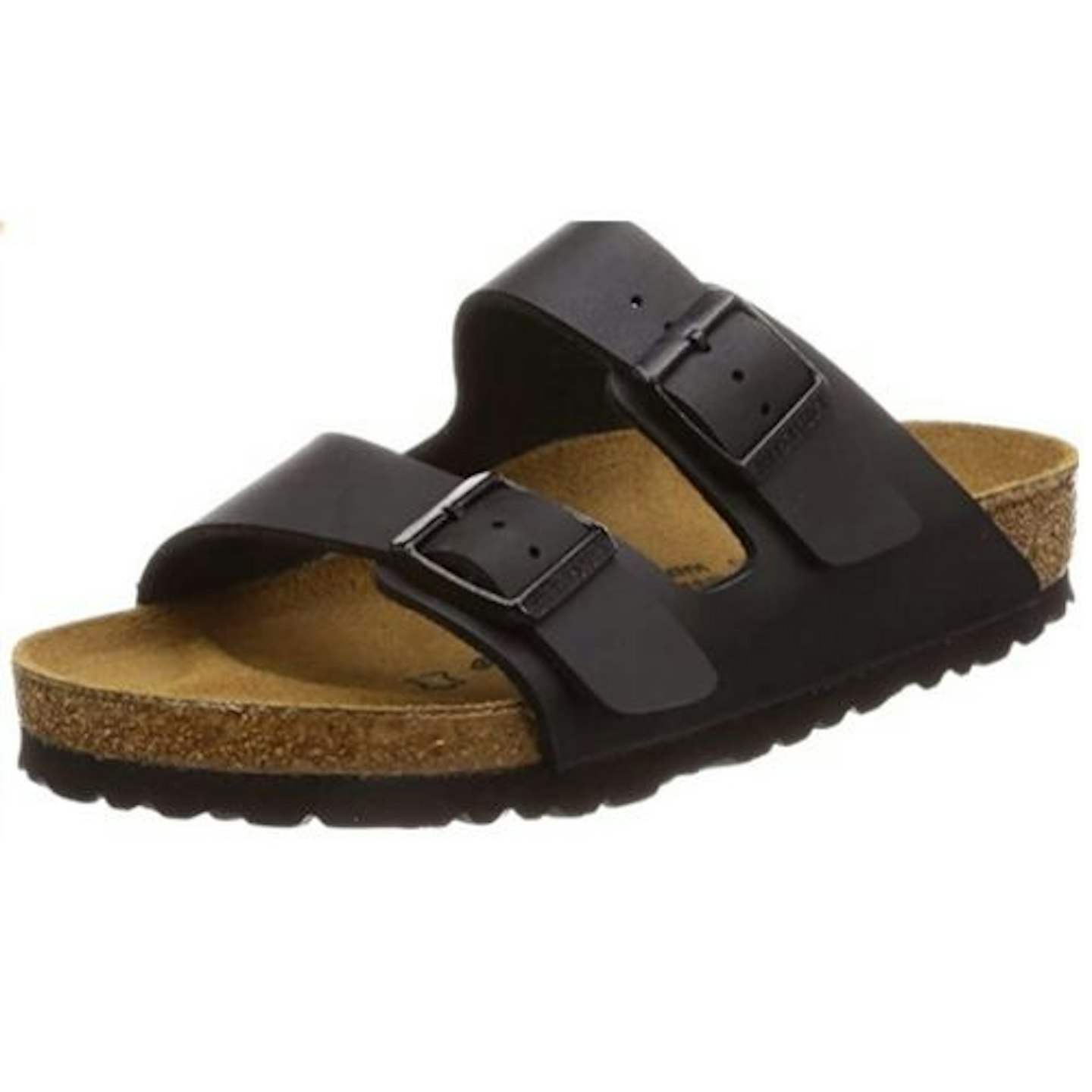 5 of 11
Birkenstock Unisex Adult Arizona Birko-Flor Sandals
Your dad will love these Birkenstocks, we love them and you should too. Slide these bad boys on with a pair of jeans or a maxi dress for a relaxed look. Available in size 3.5, 4.5 and 8.
6 of 11
CREDIT: Boohoo
Woven Double Strap Sporty Dad Sandal
We're obsessed with these Chanel dupes. You can literally wear these with anything you want and it'll look good tbh. Available in size 3, 4, 5, 6, 7 and 8.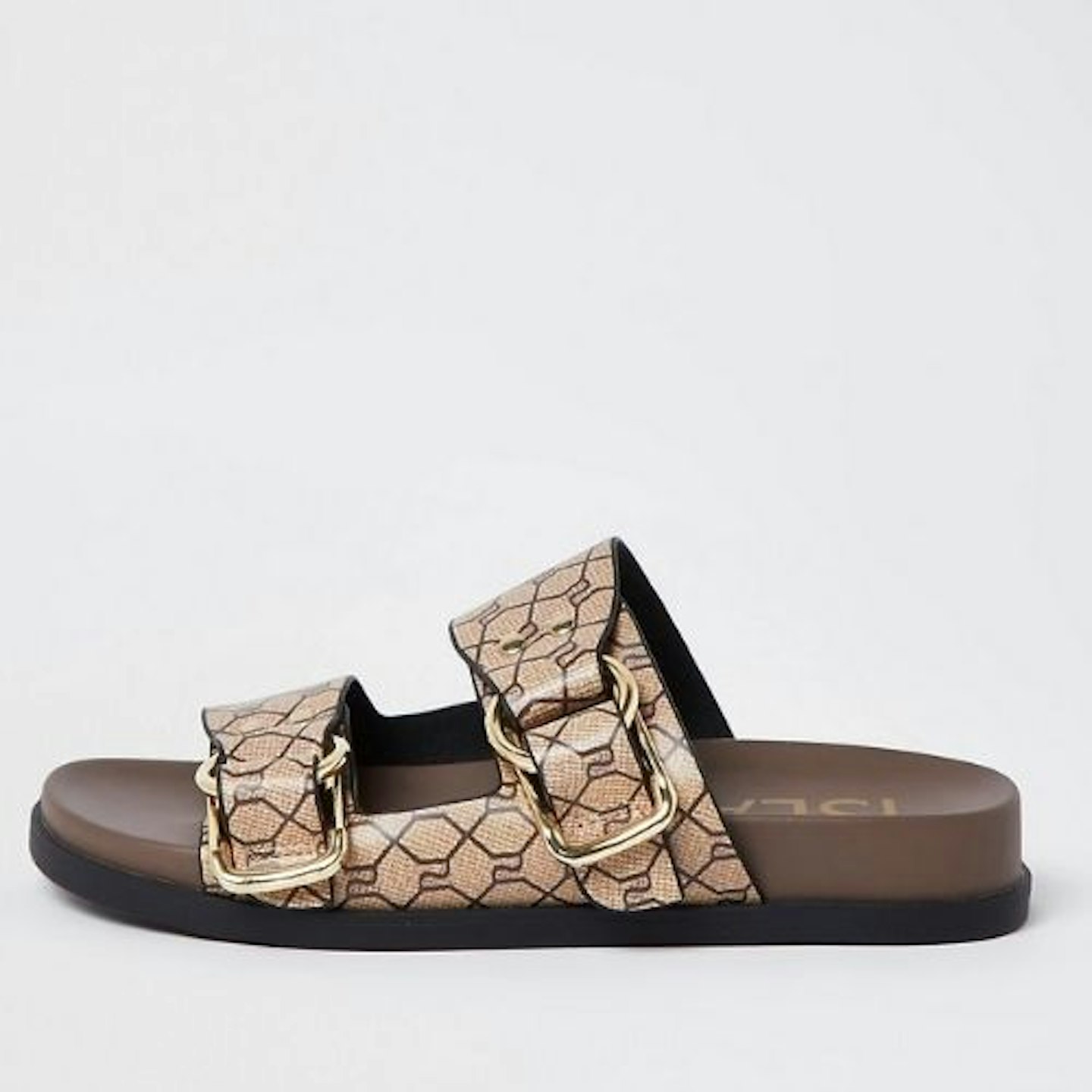 7 of 11
CREDIT: River Island
Beige RI monogram double buckle strap sandal
From one dupe to another, these Beige RI monogram double buckle strap sandals are everything your S21 wardrobe needs. Available in size 2, 3, 4, 5, 6, 7, 8 and 9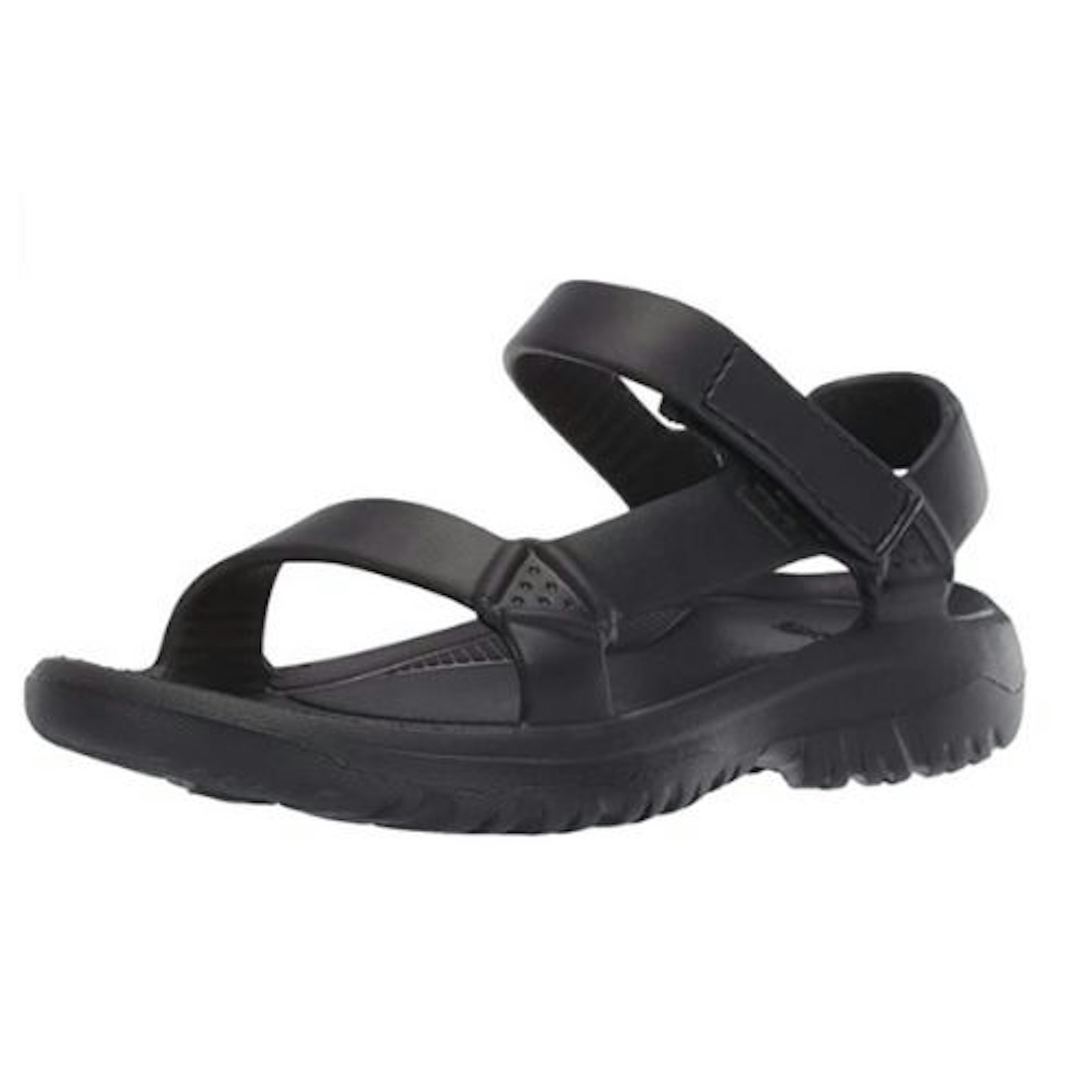 8 of 11
Teva Women's Hurricane Drift Open Toe Sandals
These are totes dad sandals as they're not the most elegant, but they're super practical and some how cool.Available in size 6, 7, 8 and 9.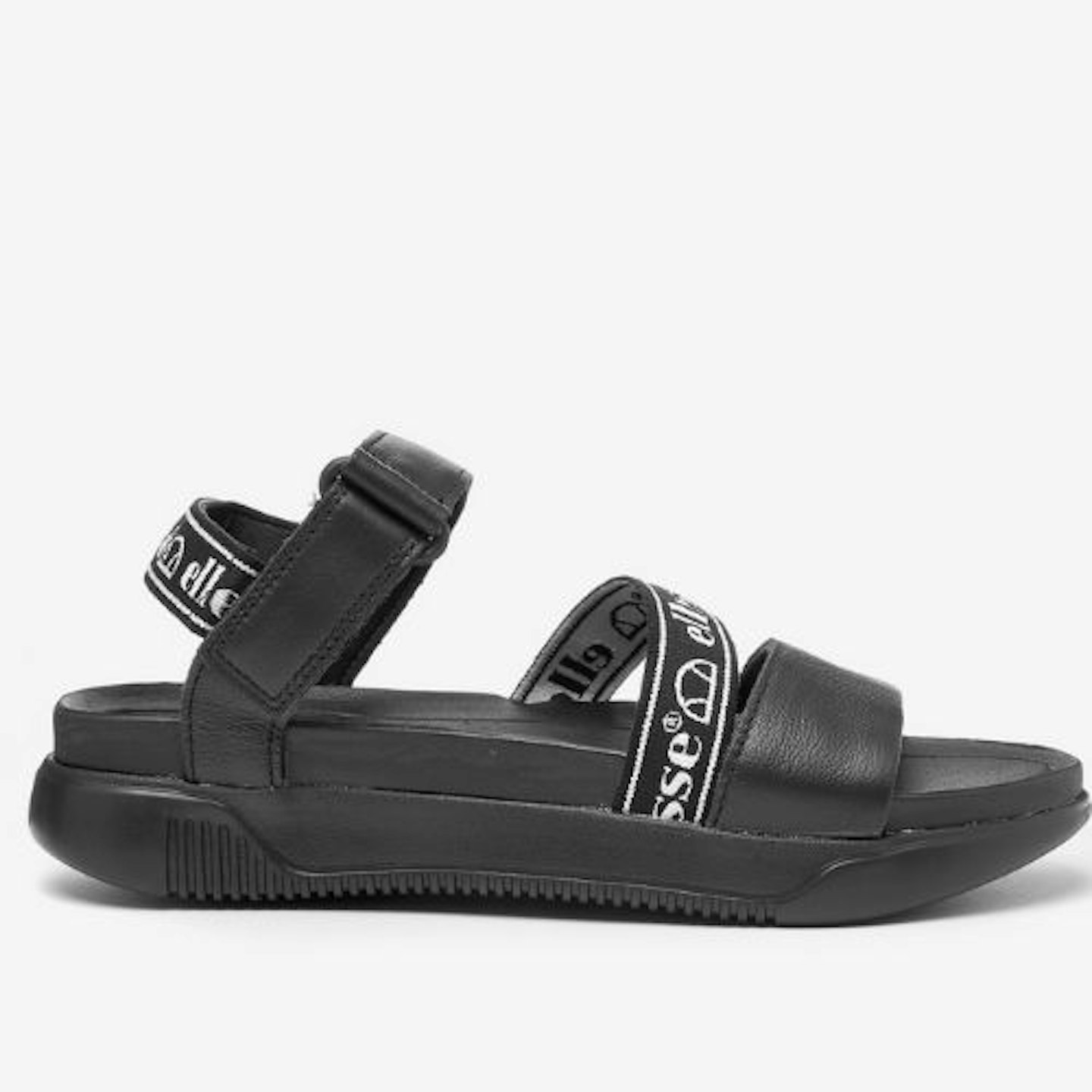 9 of 11
CREDIT: Next
Ellesse™ Denso Strap Sandals
It's probs your mum's favourite shop, but these dad sandals from Next are on a different level. They're everything you want from a summer shoe - chunky and easy AF to get on. Available in size 3, 4, 5, 6, 7 and 8.
10 of 11
Womens Dunlop Flat Open Toe Sports Trekking Sandals
These trekking dad sandals are really growing on us. We think these will look cute AF with a purple pedi ud83dudc9c. Available in size 4, 5, 6, 7 and 8.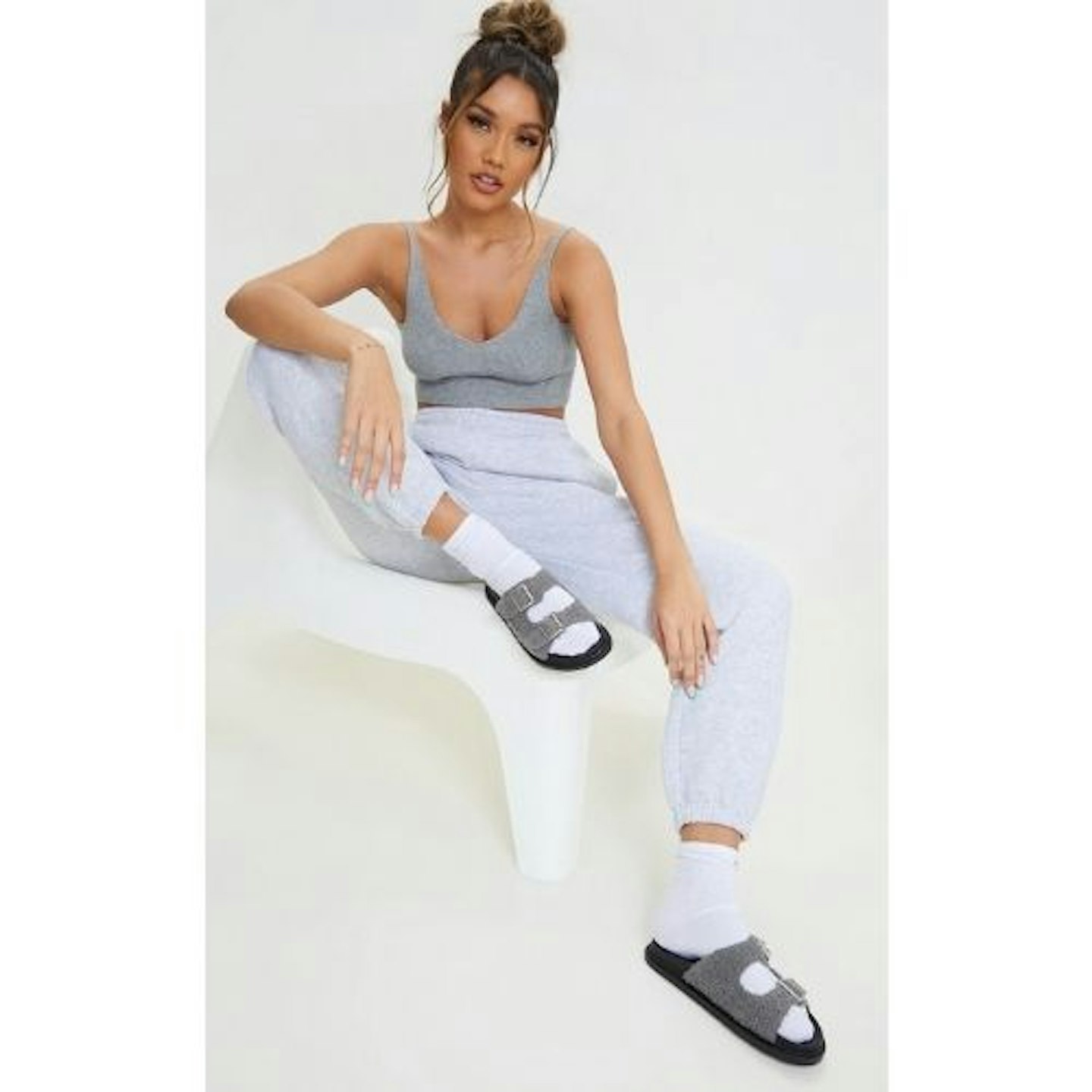 11 of 11
Grey Borg Buckle Footbed Sandals
Are they a slipper? Are they a shoe? Who knows, but they're pretty cool.Available in size 3, 4, 5, 6, 7 and 8.
Now! More news!
John Lewis x Skinnydip launch bedding collection and it's cute AF
How to style your dad sandals
More of a heel or trainers person? We got you. Here are some easy tips on how to style your dad sandals.
Leather: Leather is really hot RN. Grab your cute synthetic leather dress or bold faux leather blazer and pull on these shoes for a powerhouse look.
Smock dress: Take your smock dress out of your wardrobe and team this pretty frock and give it a bit of an edge with a sporty dad sandal.
Confidence: Don't let the shoes wear you, wear these dad sandals like they're the prettiest heel in your collection. But, this time you'll actually be able to walk in them.