The Barbie Movie? We are a woman possessed. In the style of Mean Girls' Cardy Heron: we spend about 80 per cent of our time talking about the Barbie Movie, and the other per cent of the time we are praying for someone else to bring it up so we could talk about it more.
The candy-coloured Dreamhouse (complete with a slide to the pool!), the fabulously iconic outfits, the catchy greeting, 'Hi Barbie!' and the entire internet falling in love with Alan so much that actual Alan dolls (yes, they exist) have risen in popularity since the movie aired.
Barbie Movie was an absolute party and we need to see it another four times in the cinema at least.
The true star of the movie (apart from Alan!) was the 'I am Kenough' hoodie worn proudly by Ken in the film, which in turn, has had Barbie fans in a complete frenzy. We mean, can you blame 'em?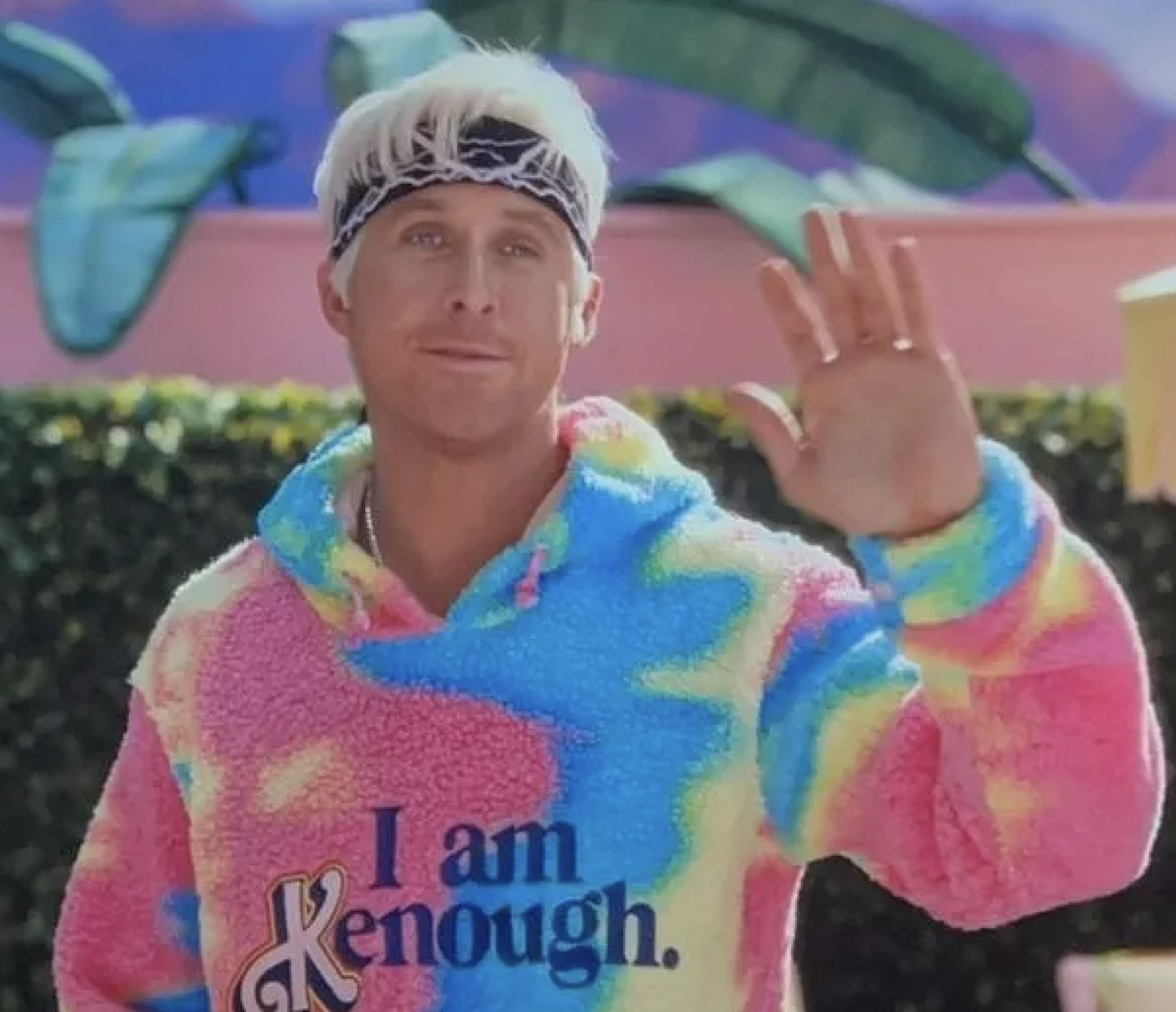 Mattel launched an official 'I am Kenough' hoodie but naturally they are already sold out (though Etsy has a great dupe, here).
However, if you want to show your pals/Instagram/everyone on the no.49 bus how much you stan Barbie, you can play it waaaay cooler with an 'I am Kenough' T-Shirt from Etsy. Plus, they start from just £8 and available in plenty of colours including white, pink, grey and sage. So cute, right?
Brb, race you to the checkouts.