June is officially Pride month and, while some of the usual events might have been cancelled in light of Covid restrictions (Brighton Pride 😭), there are still plenty of ways to spread the love and show your support for LGBTQI+ charities and communities.
One way to show your support is by buying some Pride-inspired items from companies donating to the community (with charities including All Out, LGBT foundation and akt) or, quite simply, to buy from LGBTQI+ owned businesses.
From Puma to Pretty Little Things, here are the best Pride-inspired products to shop RN, as well as some of our fave LGBTQI+ business owners' offerings.
A lot of it will only be up for grabs in June, so don't hang about, yeah?
CHECK OUT: The best buys to support Pride 2021
Pride fashion and beauty buys 2020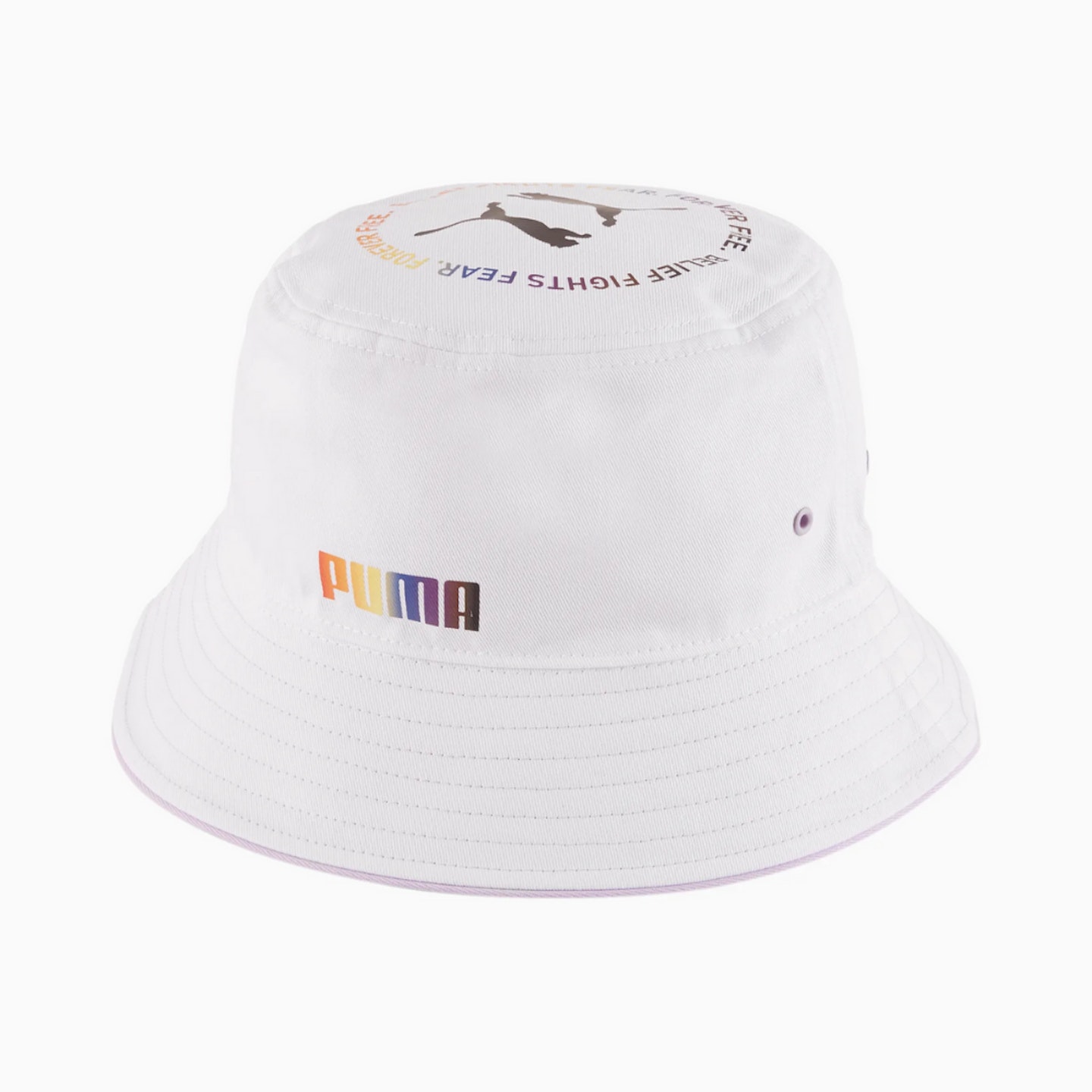 1 of 11
CREDIT: Puma
Pride Bucket Hat
We'd add a Puma bucket hat to our basket all year round so, when we found out that their limited edition Pride hat (and the whole Pride range, for that matter) would donate 20 per cent of all proceeds to Cara Delevingne's LGBTQIA+ Foundation, well, we were sold.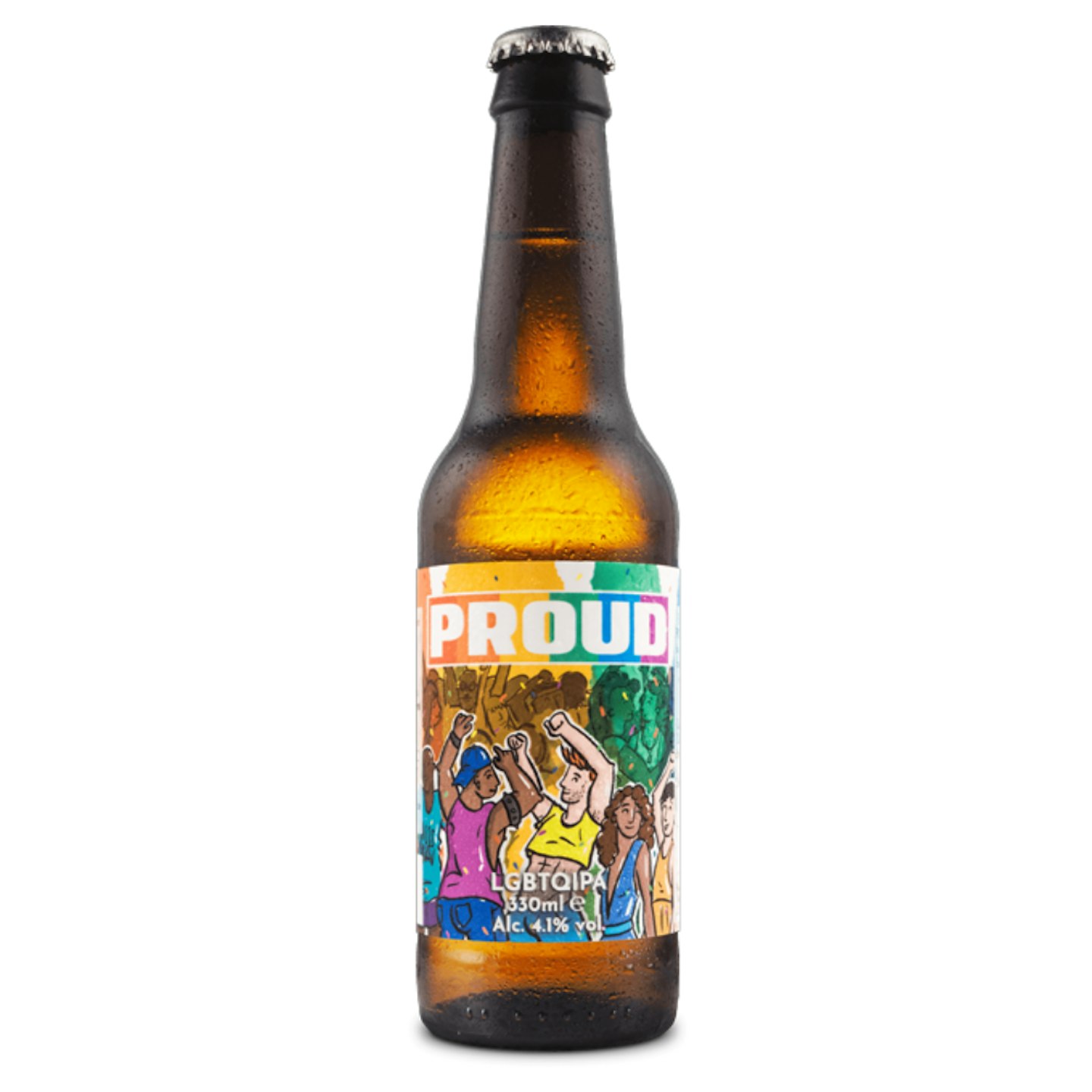 2 of 11
CREDIT: Proud
Proud LGBTQIPA
What better a way to celebrate Pride month than with a cold one from LGBTQI+ owned brewery Proud? Queer couple Ethan and Soren have already raised £15,000 for their LGBTQI+ charity partners and every additional purchase from Proud will add another 20p to that growing number.
3 of 11
CREDIT: PLT
White No-Labels T Shirt
This year for Pride, Pretty Little Thing have released a pair of monochrome #LoveIsNoLabels t-shirts with 100 per cent of the proceeds going to The Albert Kennedy Trust (AKT, the LGTBQI+ youth homelessness charity).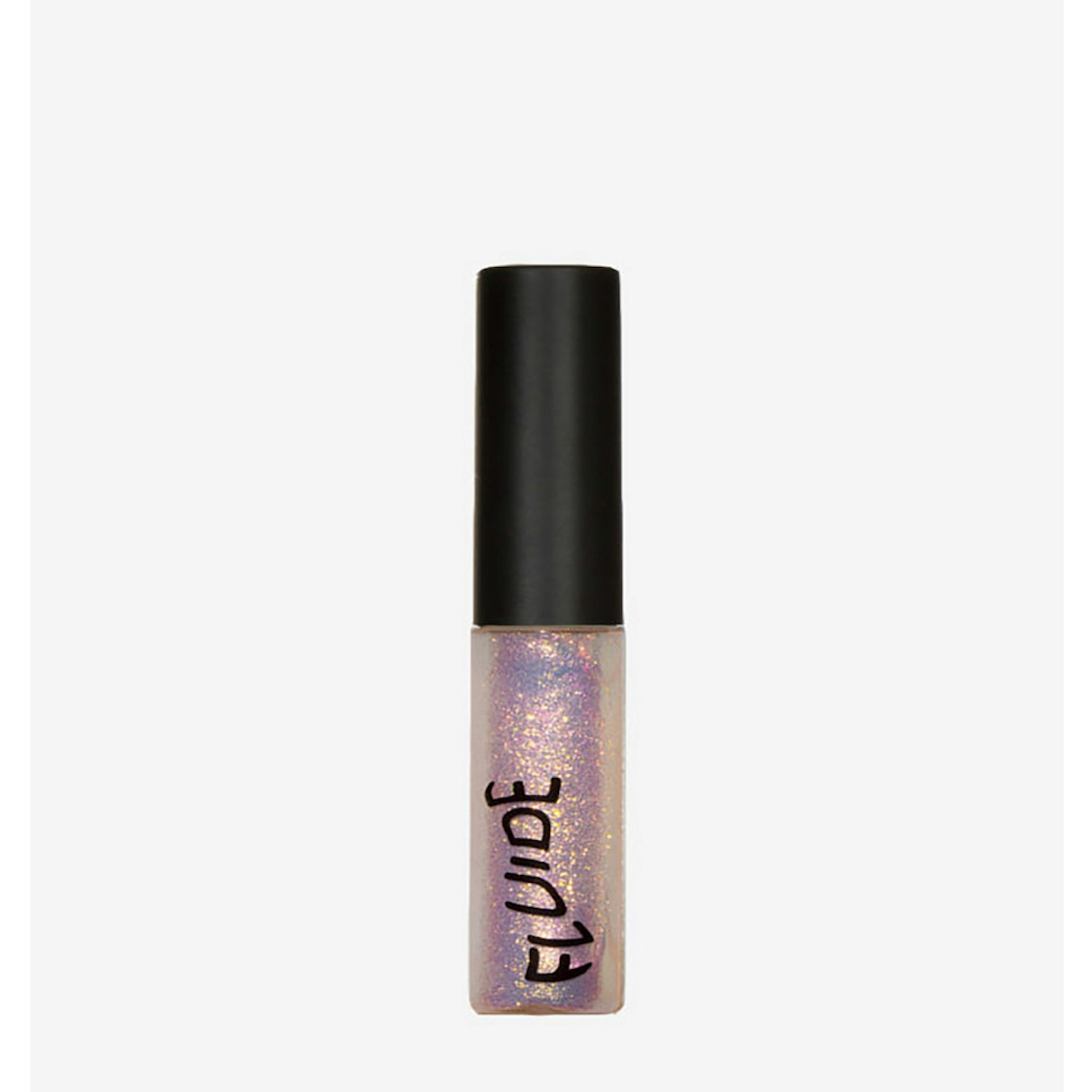 4 of 11
CREDIT: Fluide
Lip Gloss in Spectrum
As its shade name suggests, Fluide is a queer-owned cosmetics brand (from Isabella Giancarlo and Laura Kraber) that values all gender expressions and identities and what better a company to support this Pride? Not to mention its products are cruelty-free.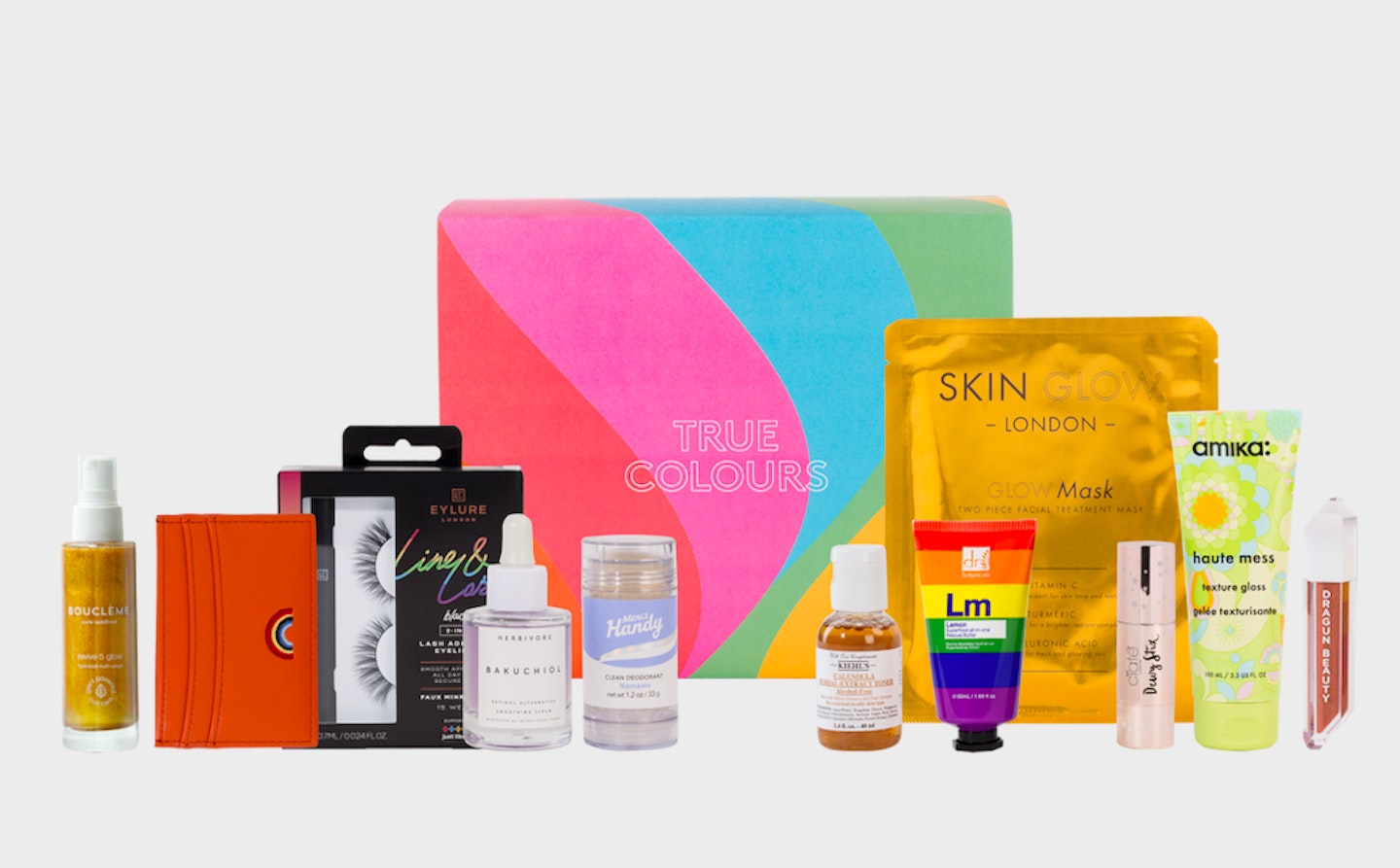 5 of 11
Birchbox True Colours Limited Edition
Birchbox has launched a limited-edition Pride box and is donating £5 per box sold to the LGBT Foundation. The box includes some exciting pride-inspired specials including Kiehls and Herbivore.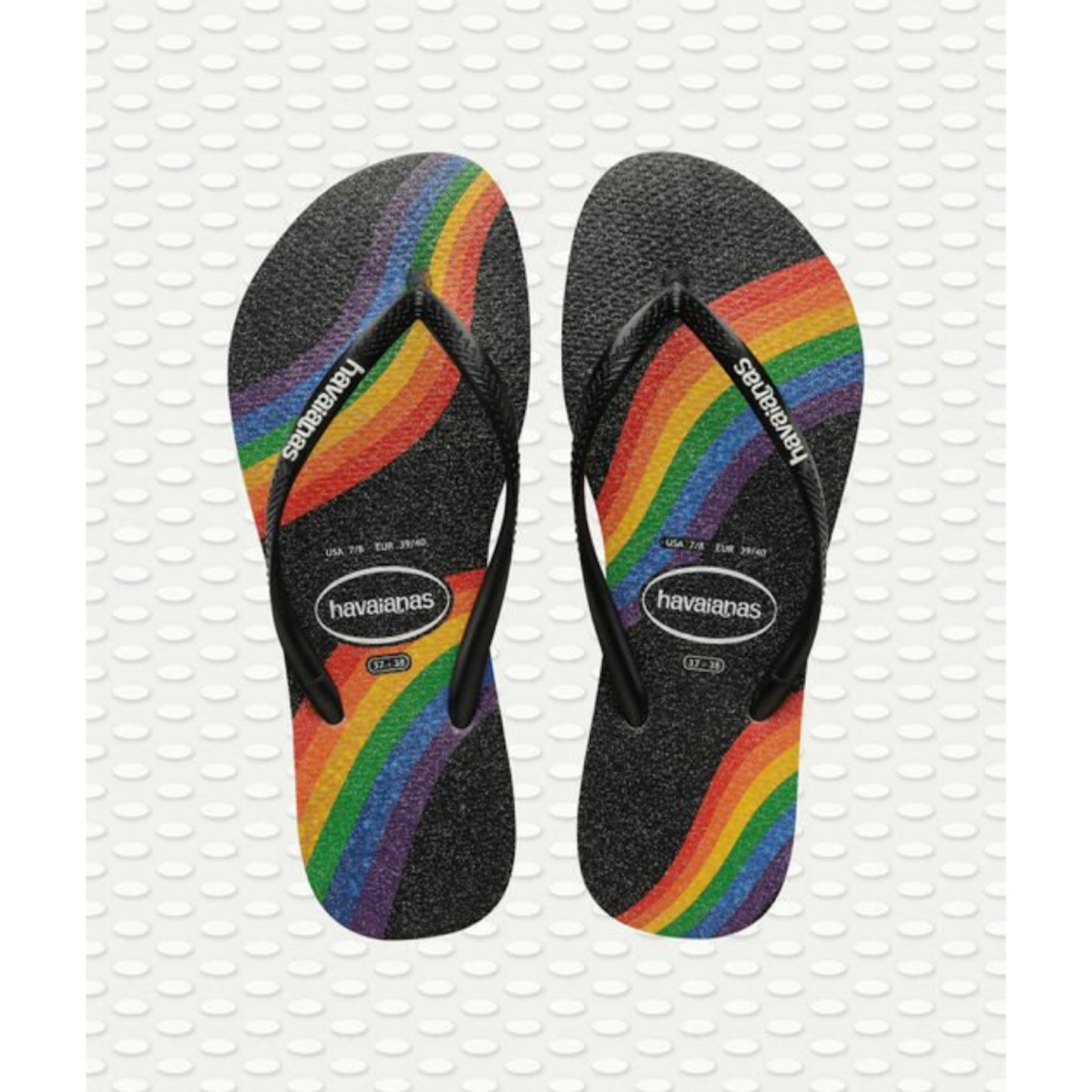 6 of 11
CREDIT: Havaianas
Havaianas Slim Pride
With Pride month in the heart of the summer season, flip flops are practically the perfect shoe to show your LGBTQI+ support. Plus, with this colourful pick from Havaianas (that'll last forever, btw), you'll be giving seven per cent of the net income from each purchase to All Out, a global movement for love and equality.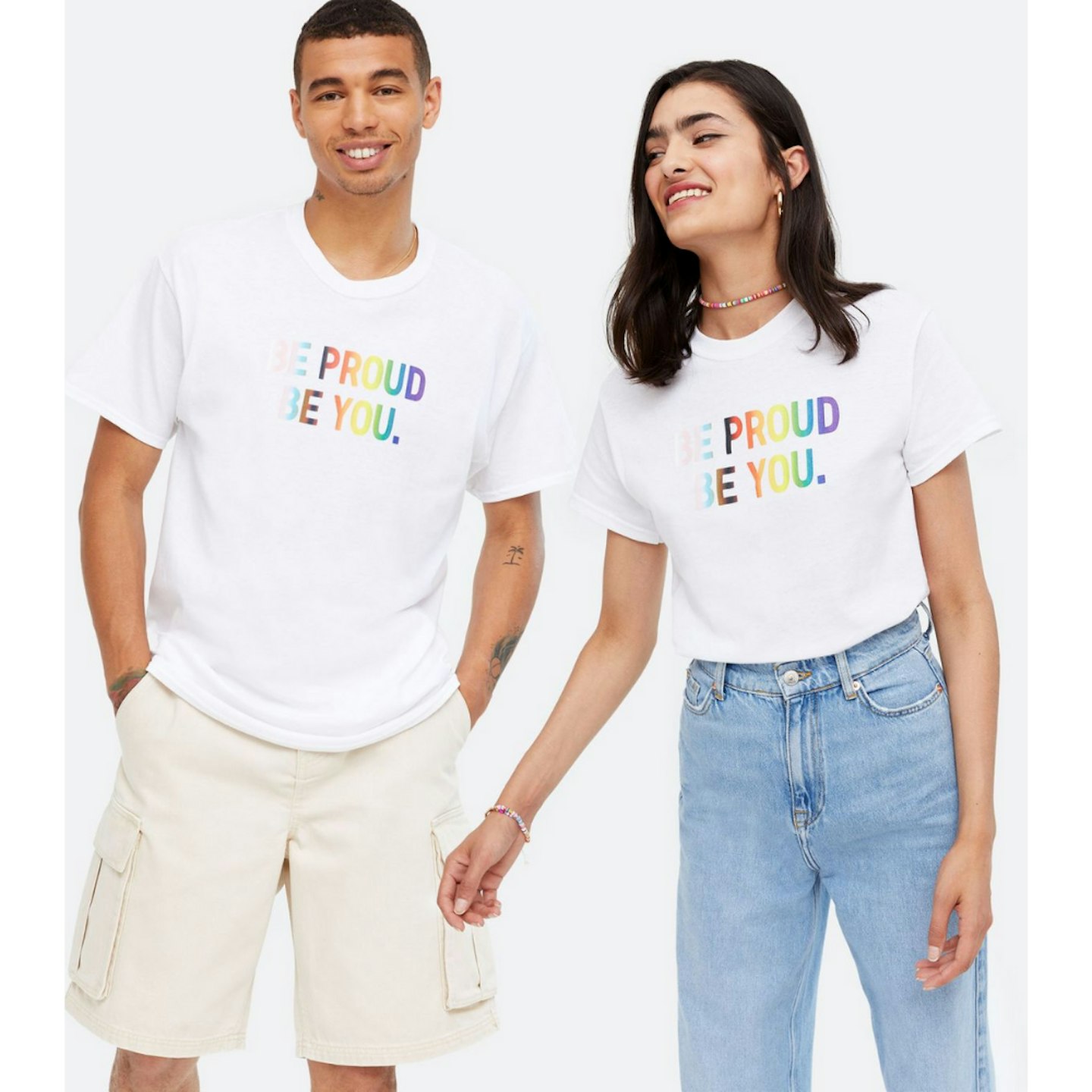 7 of 11
CREDIT: New Look
White Be Proud Be You Logo Pride Charity T-Shirt
These Be Proud Be You t-shirts from New Look are Pride festival staples, if you ask us and, even if those festivals don't go ahead (please, Boris), we think these are just the perfect addition to your summer wardrobe. New Look are donation 100 per cent of their Pride collection profits to the LGBT Foundation, too, so what have you got to lose?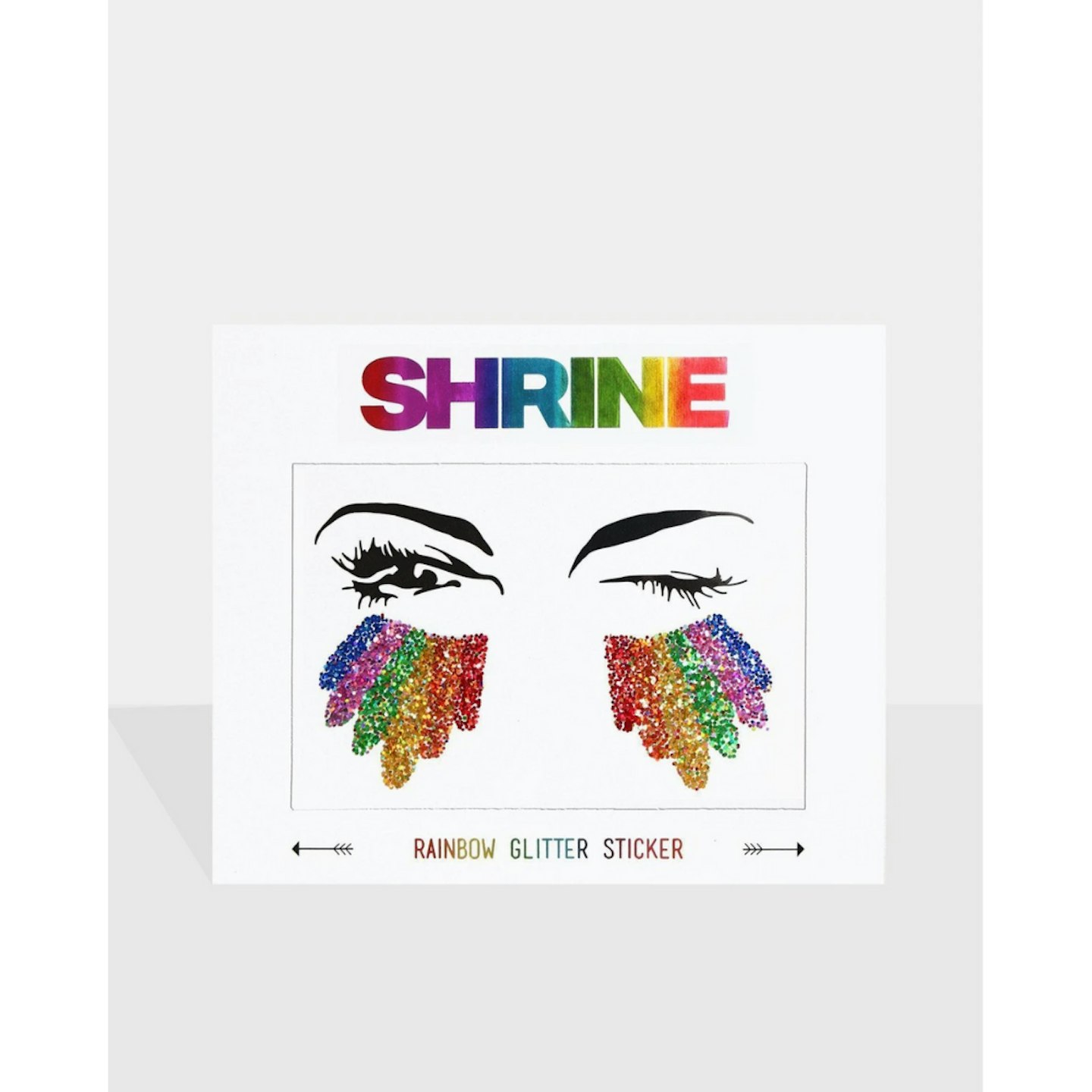 8 of 11
CREDIT: Shrine
Rainbow Glitter Sticker
At just £3, these rainbow stickers are a perfect way to show solidarity on a budget this Pride. Shrine - the Queens of glitter - are donating 50 per cent of all profits from their Pride collections to the LGBT Foundation and UK Black Pride - that's £1.50 per set of stickers sold!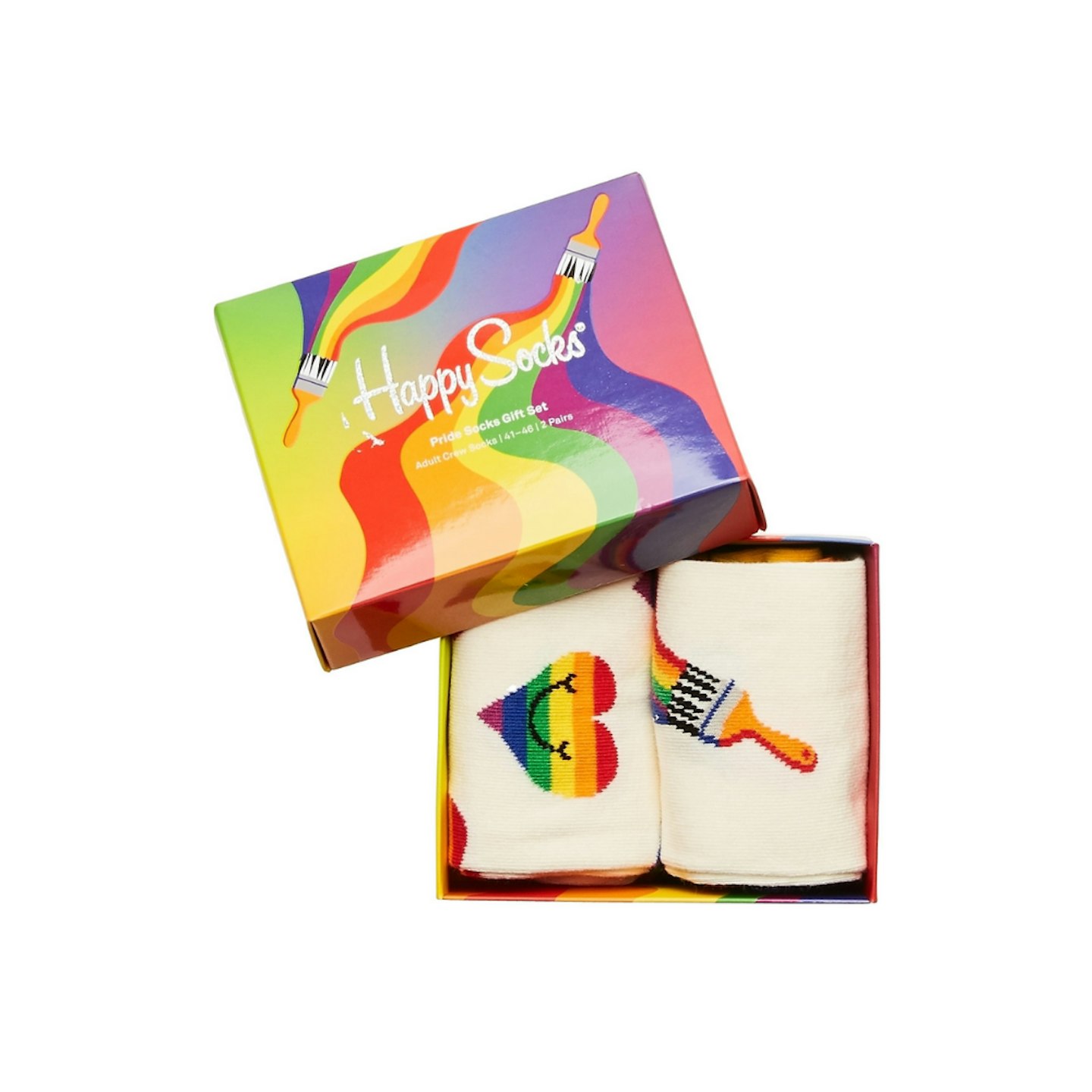 9 of 11
CREDIT: Happy Socks
Pride Socks Gift Box 2-Pack
If colourful dress isn't really your thing, rainbow socks are an excellent way to show your Pride in a more subtle manner. Happy Socks are selling this cutesy sock duo - complete with rainbow hearts, of course - for less than £25 and, though it might be on the pricey side, 10% from every pair sold (year round) goes to InterPride.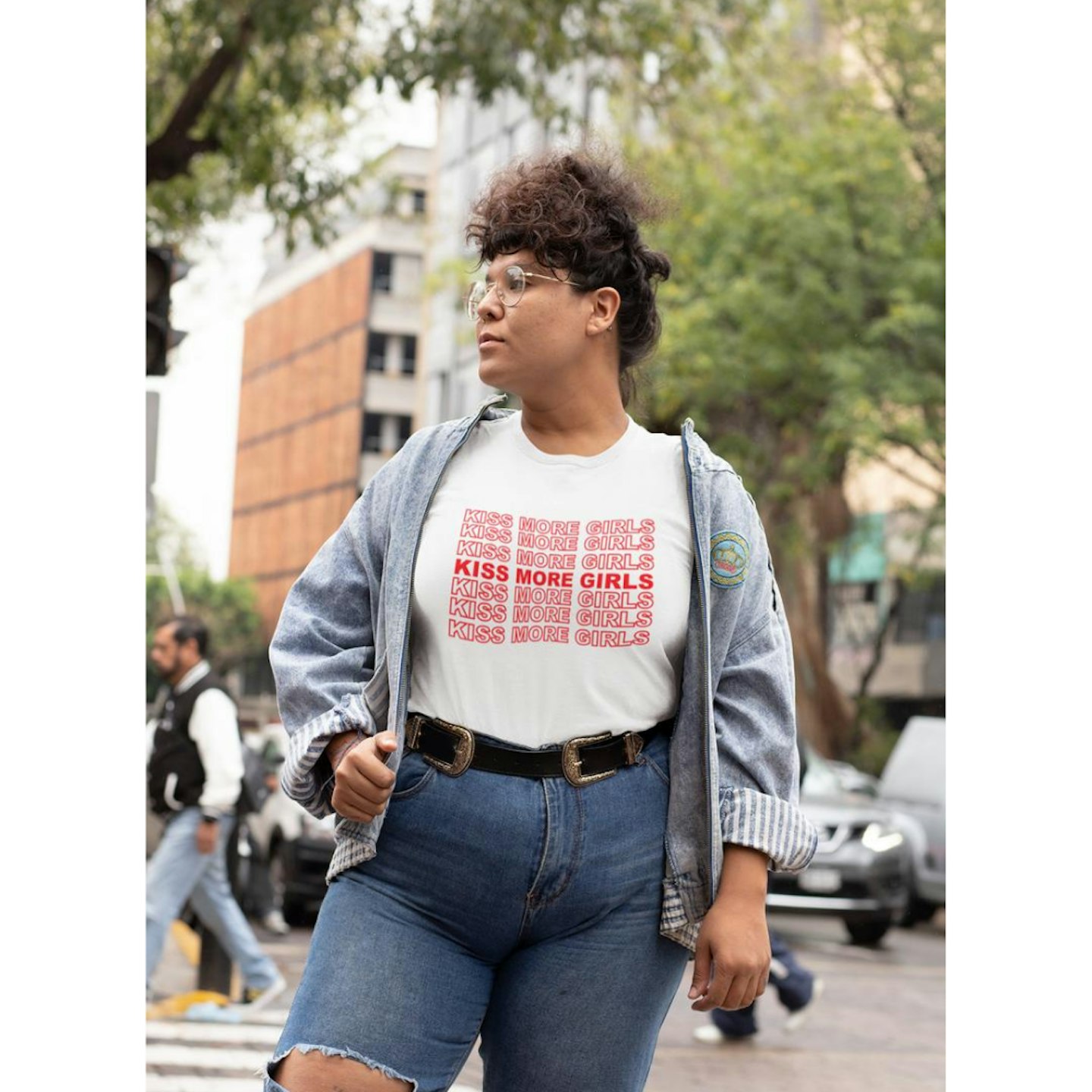 10 of 11
CREDIT: Etsy
Kiss More Girls T-Shirt
We are OBSESSED with this tee and would happily wear it year round ud83dude4c(as with all of these gems, tbh). From LGBTQI+ owned 'Queerly Designs' on Etsy, supporting Amanda's shop will funnel capital directly into the community. Plus, it's just gorg, right?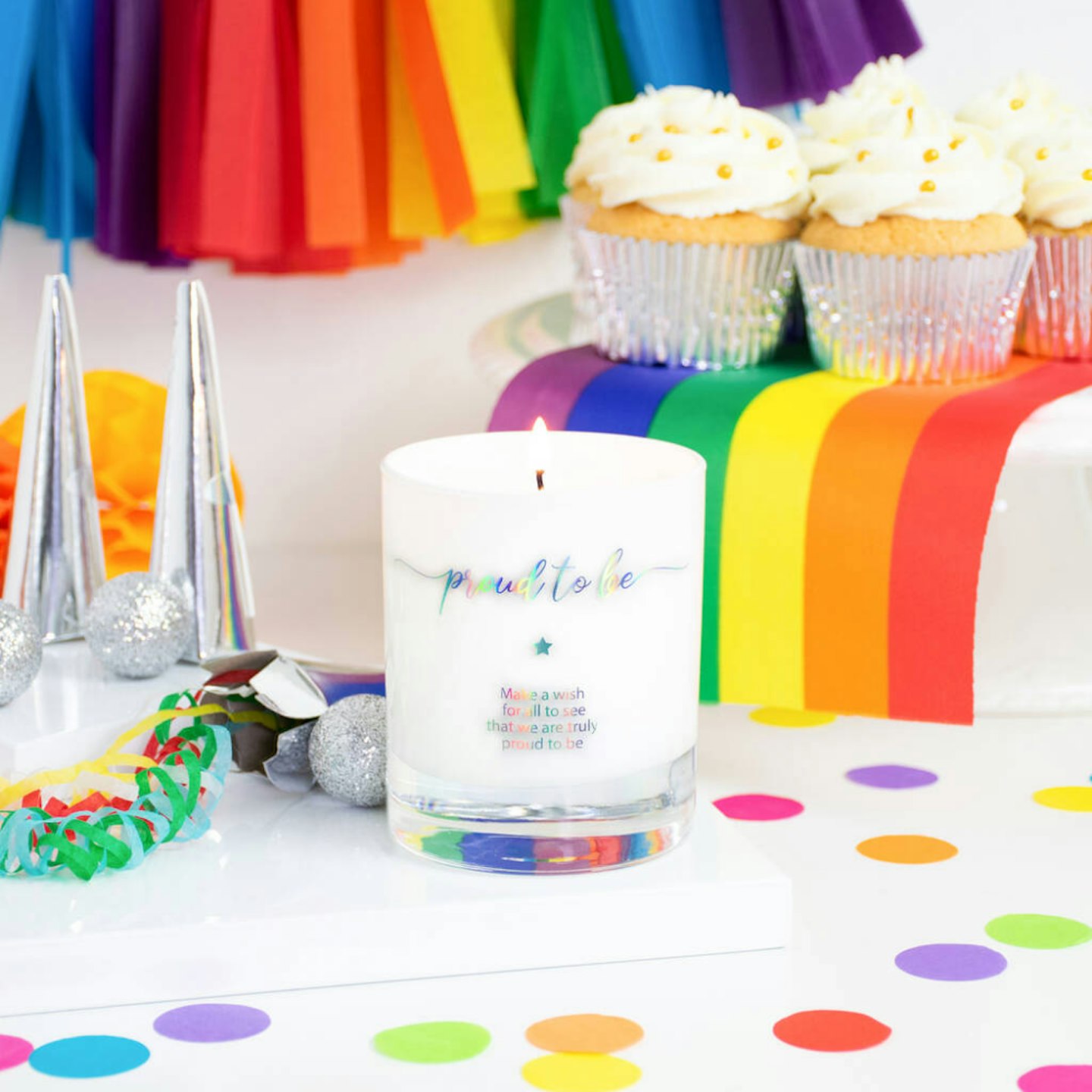 11 of 11
CREDIT: Not On The High Street
Proud To Be Gay Pride Candle
With a delicious pink fizz and grapefruit scent, this candle from Make A Wish Candles brings Pride (and it's rainbow spectrum) into the heart of your home. You'll be able to reuse the jar year after year and Make A Wish are donating 20 per cent from each sale to AKT - woo!
Like what you read? Order your**issue of heat now**** for more.**
Now read on heatworld...
Black-owned businesses to inspire your shop on Black Pound Day
What to buy from H&M new in, according to the heat style team
Now watch: 'I'd couple up with Maura if she was bi': Megan Barton-Hanson & Jack talk Love After Love Island
Morphe Cosmetics have launcheda limited collection of rainbow-inspired make-up bits to celebrate Pride month.
The range includes an artistry palette with 25 rainbow eyeshadows, a six-piece brush collection and a gorg portable rainbow mirror.
Shop it NOW.