If you've spent a good chunk of your pay packet on a new gadget, whether it's an iPad, Amazon Fire or something else, the last thing you want is for it to get damaged accidentally. Smashed screens are NOT cute.
To help you keep your favourite device protected, we've rounded up some of the best tablet covers and cases that are designed to protect your tablet, but that are affordable and stylish, too.
Some of these also double as a stand (perfect for binge-watching Disney+), or a sleeve that you can use as a bag too; there are loads of options available.
For ultimate protection, opt for a heavy-duty case that will save your tablet if your kids will be using it or if you have hard floors. If you're fairly careful, you can get away something that's a little more chic.
Whilst we may receive commission for purchases made through our links, we never allow this to influence product selections.
Best cases for tablets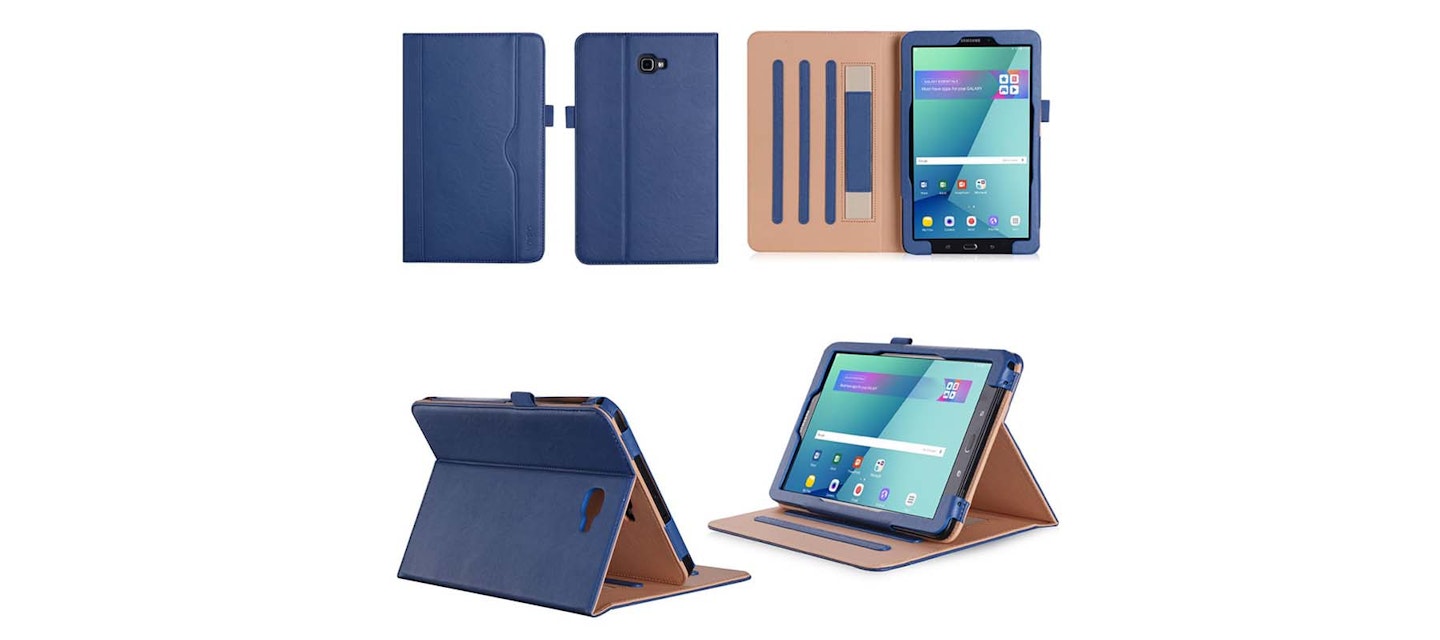 1 of 8
VOVIPO Samsung Galaxy Tab A 10.1 Case
A smart leather cover for your Samsung Galaxy Tab A 10.1 tablet. Features a strap for your hand to hold it securely, plus there's a pocket on the cover to hold things like credit cards and paperwork.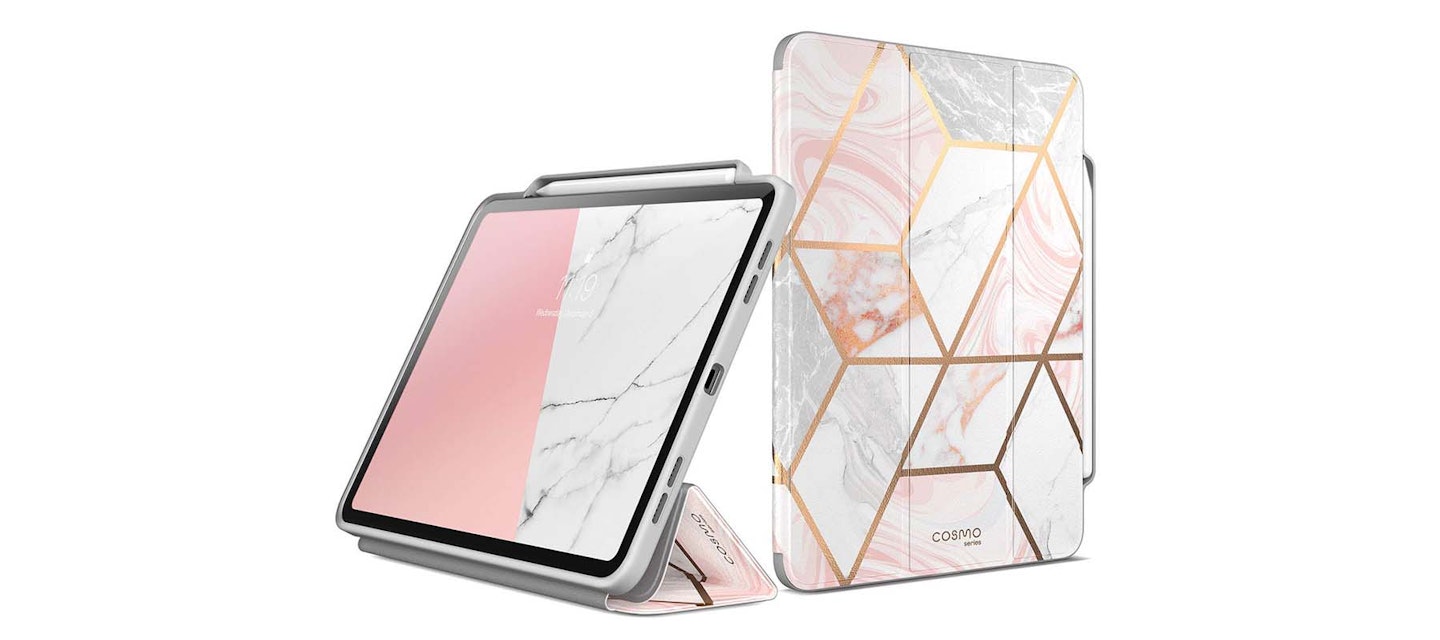 2 of 8
New iPad Pro 12.9 Inch Case
Geometric design with rose gold and marble, this iPad Pro cover is very on-trend, plus it has room for your Apple Pencil built in.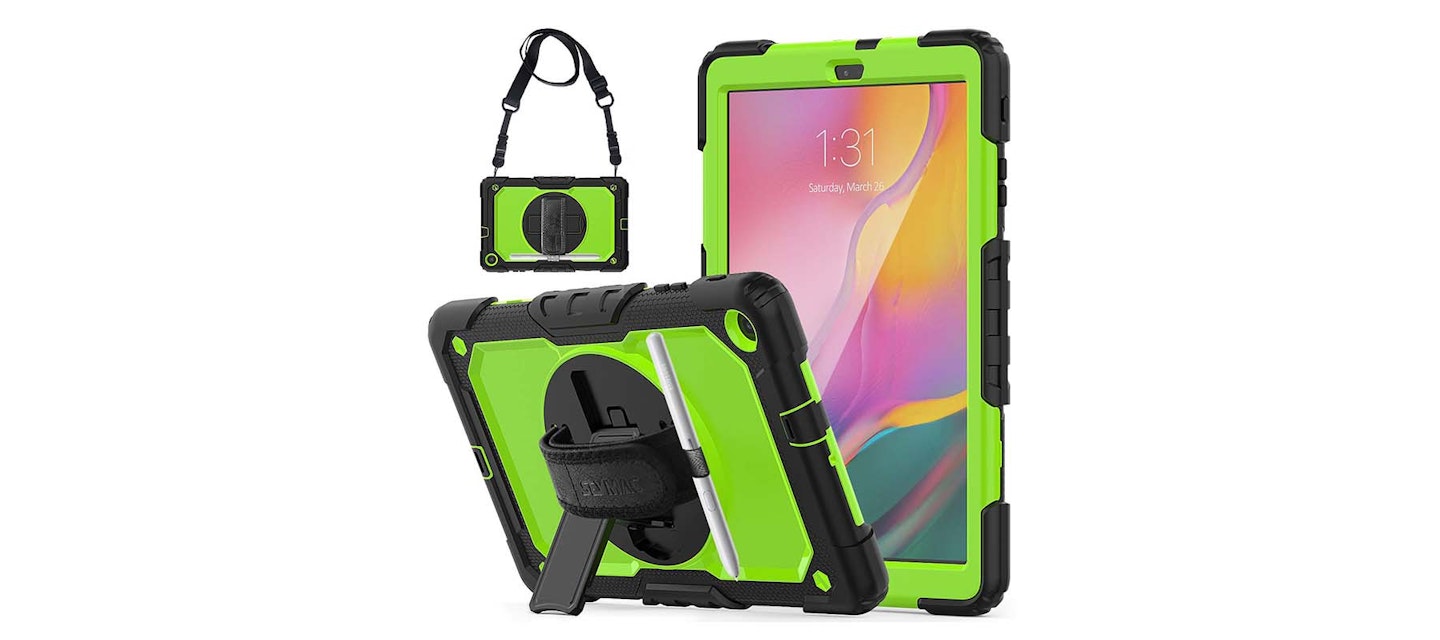 3 of 8
Rugged Shockproof Samsung Galaxy Tab A 10.1 Case
This is a heavy-duty shockproof cover for the most demanding tablet user. Suitable for the Samsung Galaxy Tab A 10.1 Inch 2019 model. Great for clumsy adults or children.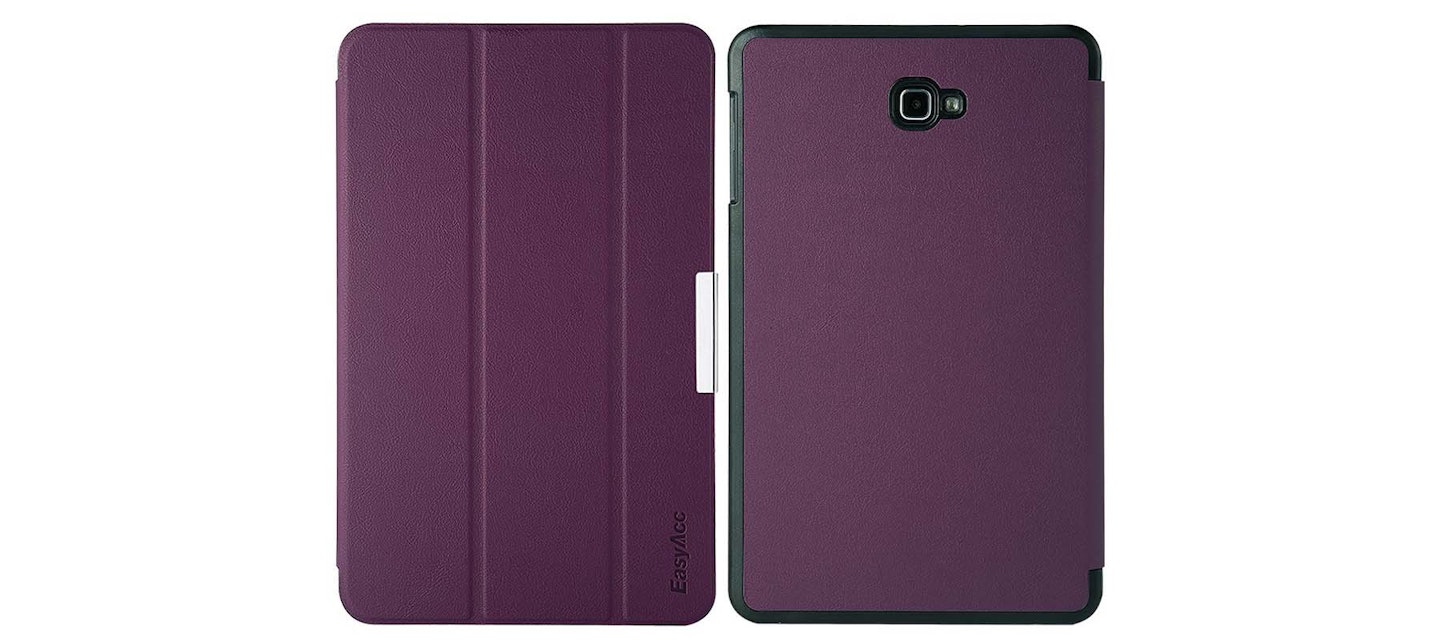 4 of 8
EasyAcc Case for Samsung Galaxy Tab
One of the most popular tablet covers around and suitable for your Samsung Galaxy Tab A6 10.1 (always check that the tablet cover is correct for your tablet model). Comes in a wide range of colours, and folds over to create a stand.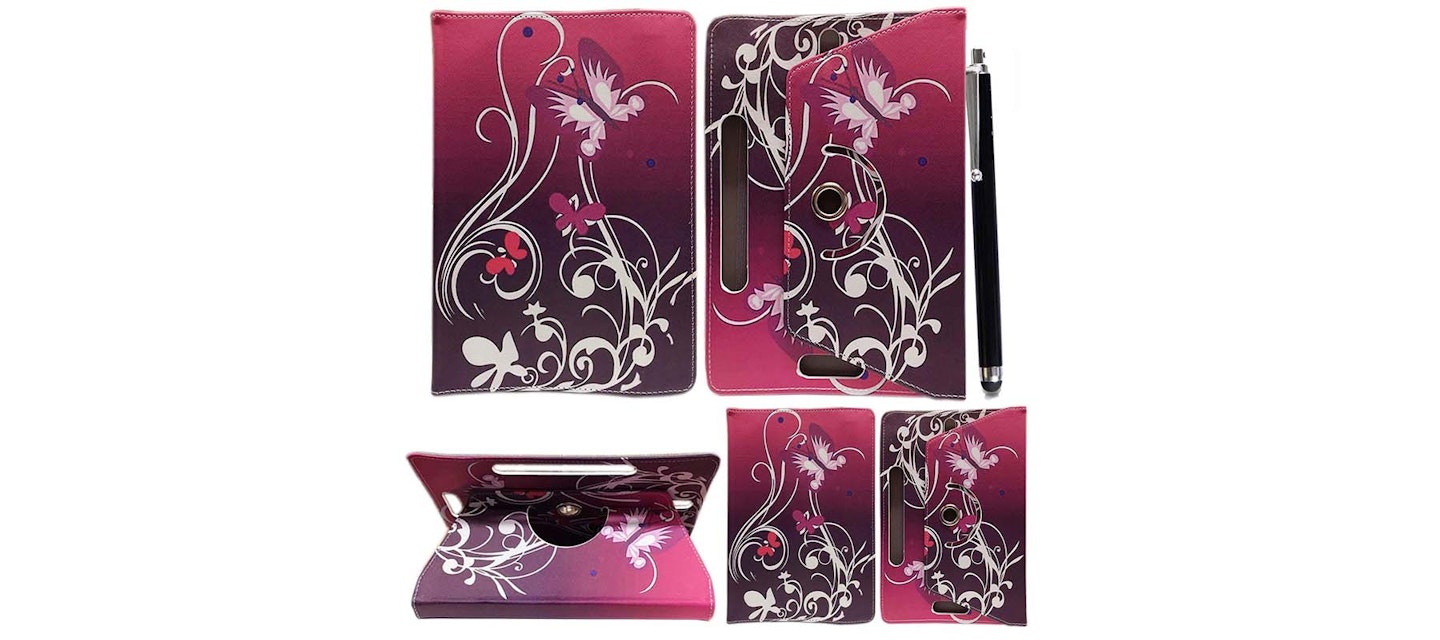 5 of 8
10inch Leather Tablet Case
Designed to fit all 10-inch and 10.1-inch tablets, this one rotates 360-degrees to stand at your preferred angle. Also comes with a Stylus pen. Available in a range of plain leather colours or different designs.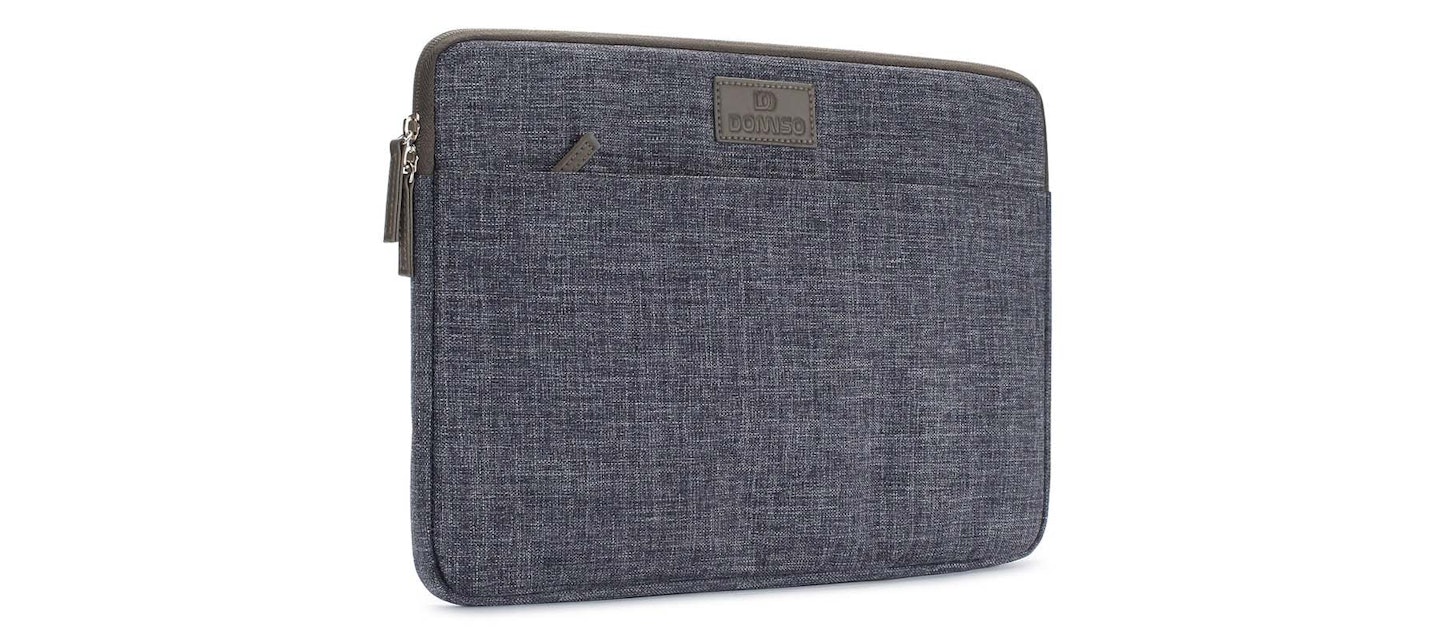 6 of 8
DOMISO Waterproof 10.1-inch Tablet Sleeve
A stylish option, this tablet sleeve is water-resistant with a fluffy inside to protect your tablet, plus there's a handy pocket on the outside. It's slim and lightweight, so you can use this on its own or slip it into a bag.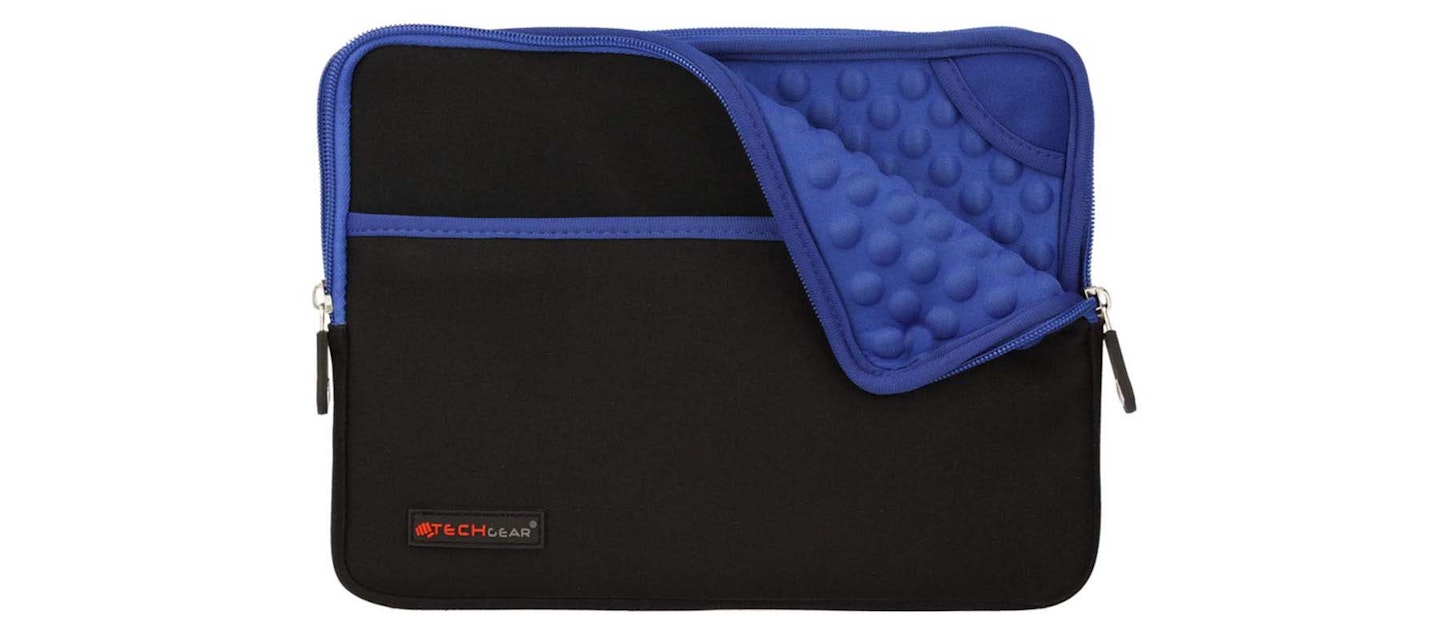 7 of 8
Techgear Pro Sleeve
Fits a wide range of tablets and offers protection from weather and cushioning to take care of your tablet. There's also a pocket for other gubbins. Looks a bit like bubble wrap and works in a similar way!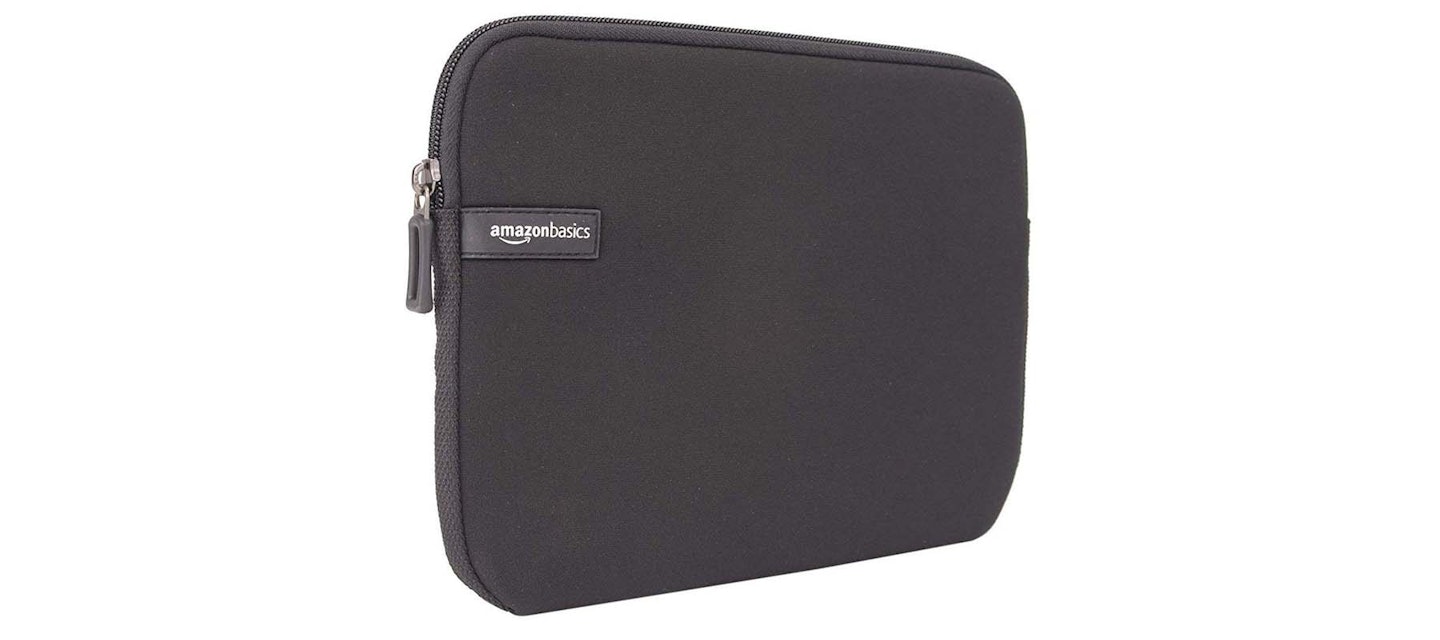 8 of 8
Amazon Basics 10-inch Black Sleeve For iPad Air
If you're looking for something simple but effective, the clue's in the name with this basic offering – it does what it says on the tin. Plain black and affordable, this is a good option if you need it to do the job with little fuss.
Are you a Prime member?
Have you signed up for Amazon Prime yet? You can sign up today for a free 30-day trial and find out what all the fuss is about. You get free next-day delivery on thousands of items, plus so much more – Prime Video, Prime Reading, Amazon Family, and more.
READ MORE:
Need a new laptop? Here are the best laptops for under £1,000
The best gratitude journals that will honestly change your life
Honestly these are hands down the best wireless earbuds for your next run