Charlotte Crosby has looked happier than ever since going official with her boyfriend Liam Beaumont last year when she exclusively confirmed to heat that they were dating. But the loved-up couple are sadly being forced to spend weeks apart after the former Geordie Shore star jetted out of the country for work commitments.
Charlotte is currently in Australia for six weeks to work on the next series of her podcast Values and Vibrators but revealed the sad news that Liam wasn't able to join her due to travel restrictions.
The reality star was taking part in an Instagram Q&A when one fan asked her, "Why did Liam not come with you?"
Charlotte looked emotional as she explained, "As you can imagine Australia is so so so so strict atm. They aren't even accepting tourist visas!
"I have work so I have a special work visa, Liam couldn't get a visa as he wouldn't be working there 😭😭😭😭😭😭😭😭😭 sad sad sad times."
She continued, "Gonna miss him loads but it's gonna fly by! I keep imagining the moment we will be reunited again! Lmao I'm not even there yet and I'm already thinking about the reunion."
CHECK OUT Charlotte Crosby's ex-boyfriends
Charlotte Crosby's ex-boyfriends - SLIDER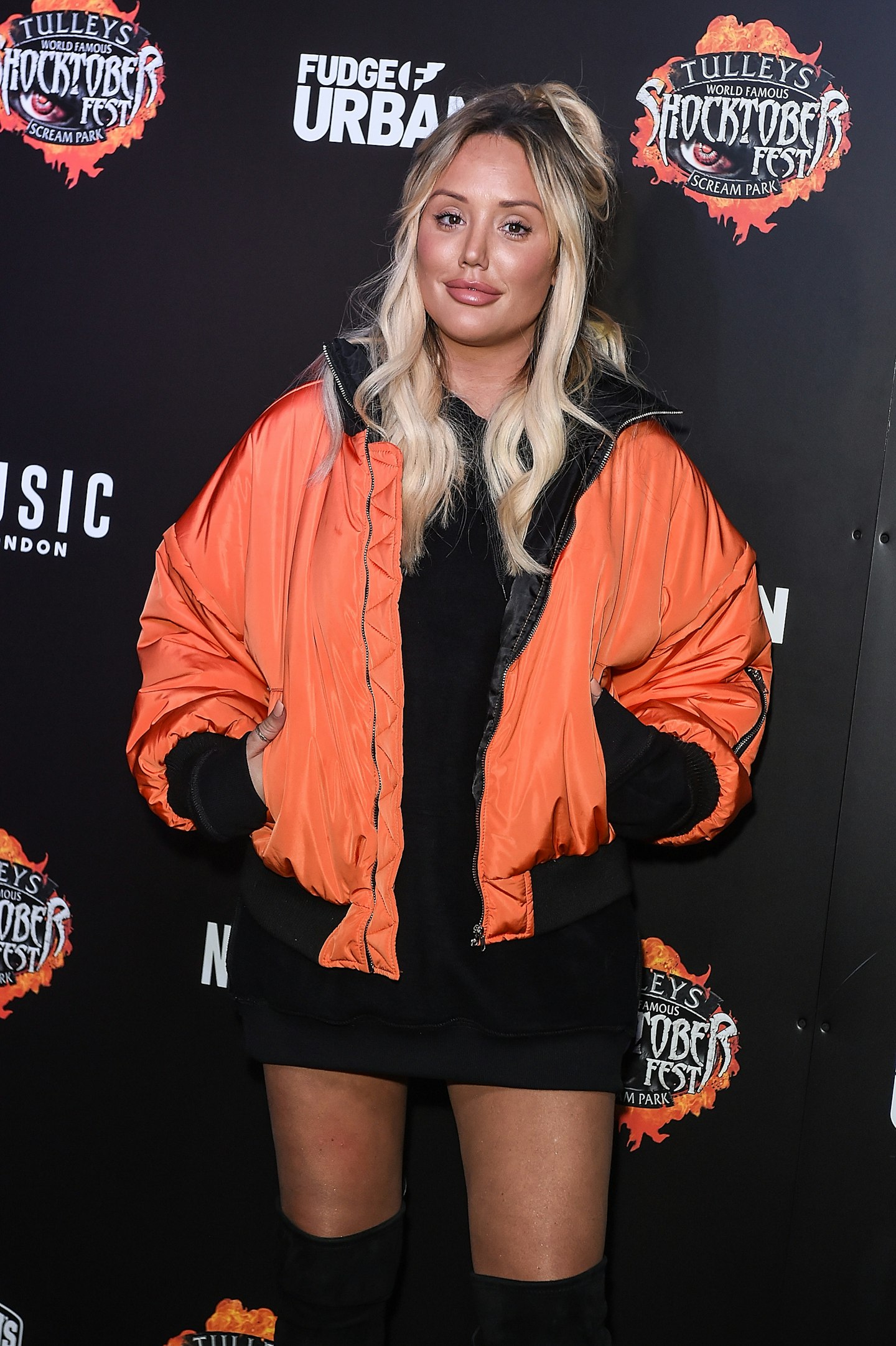 1 of 23
CREDIT: Getty
Charlotte Crosby's ex-boyfriends
As a fresh-faced 18 year old un-corrupted by booze (maybe), Charlotte vowed she "would never kiss anyone without a six pack" when she first appeared on Geordie Shore, and following her love life – and stellar career – over the best part of a decade, she's certainly a woman of her word (although we had our doubts about Mitch). It's fair to say she's had her fare share of heartbreak, and wasted a few too many years pining after Gaz and his parsnip. But it was good while it lasted (sometimes), so we're looking back over Char's past lovers for a trip down a distinctly blurry memory lane...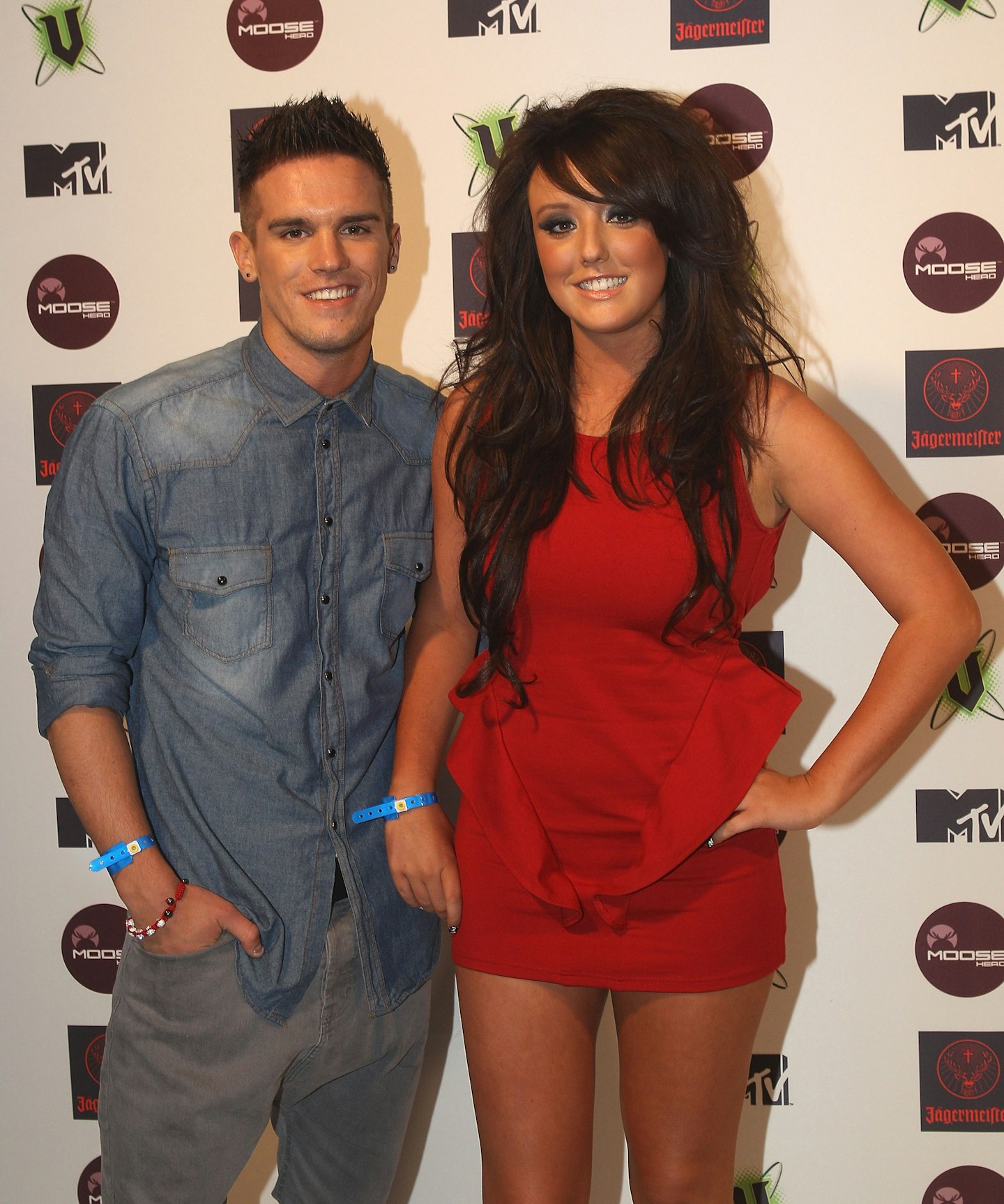 2 of 23
CREDIT: Getty
Charlotte Crosby's ex-boyfriends
Let's start at the beginning, shall we? When Charlotte first arrived in the Geordie Shore house it was James and his cringe-worthy peacocking that first got her attention, but it wasn't long before a connection crackled between her and alpha boy Gaz Beadle, and his reportedly massive wang.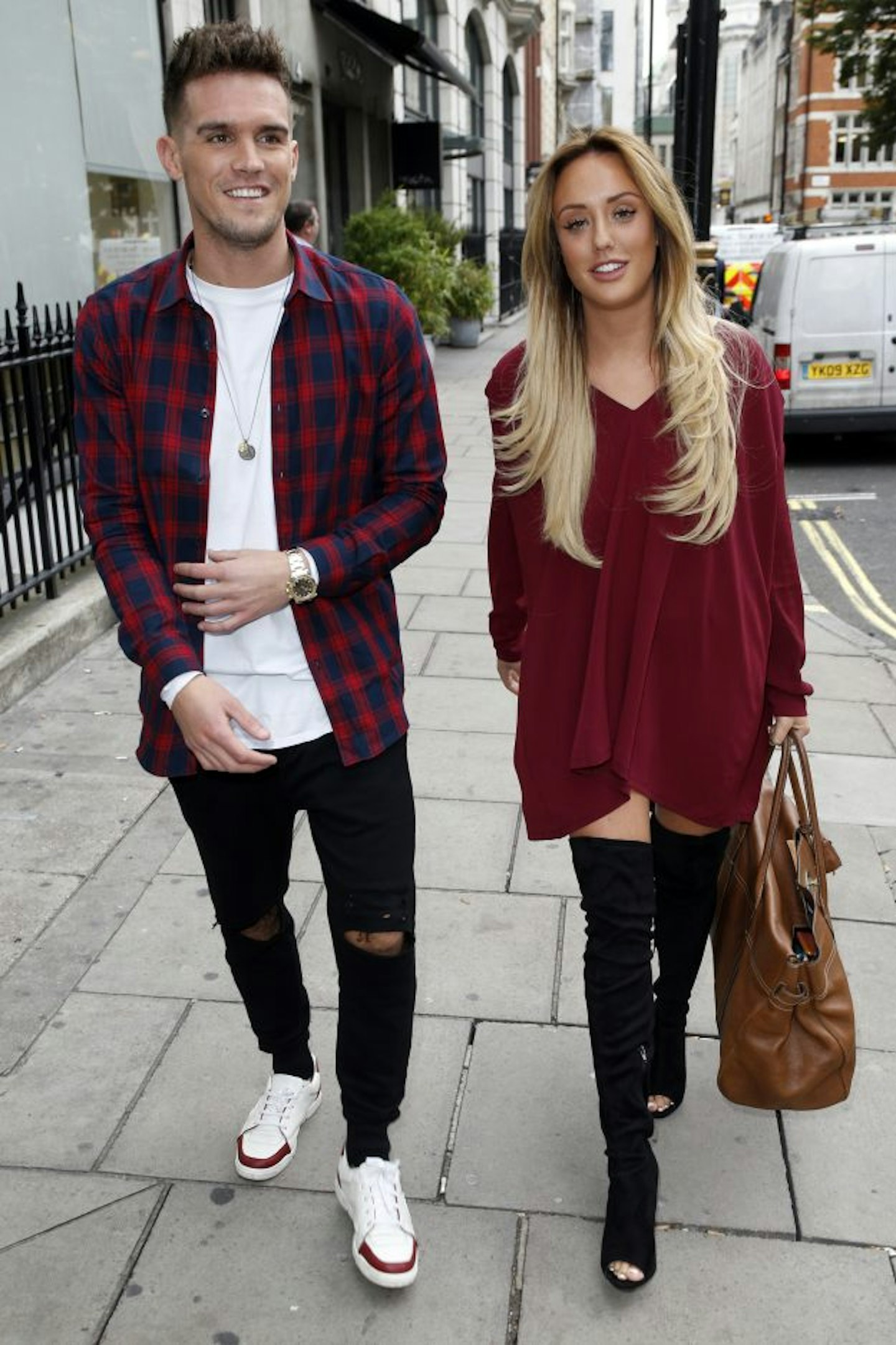 3 of 23
CREDIT: Getty
Charlotte Crosby's ex-boyfriends
They on-d and off-d for 12 series, with Charlotte heartbroken every time Gaz brought a girl back (which he did often) and refused to commit. But lo! after five years of the same routine, they did eventually make things official. Woohoo!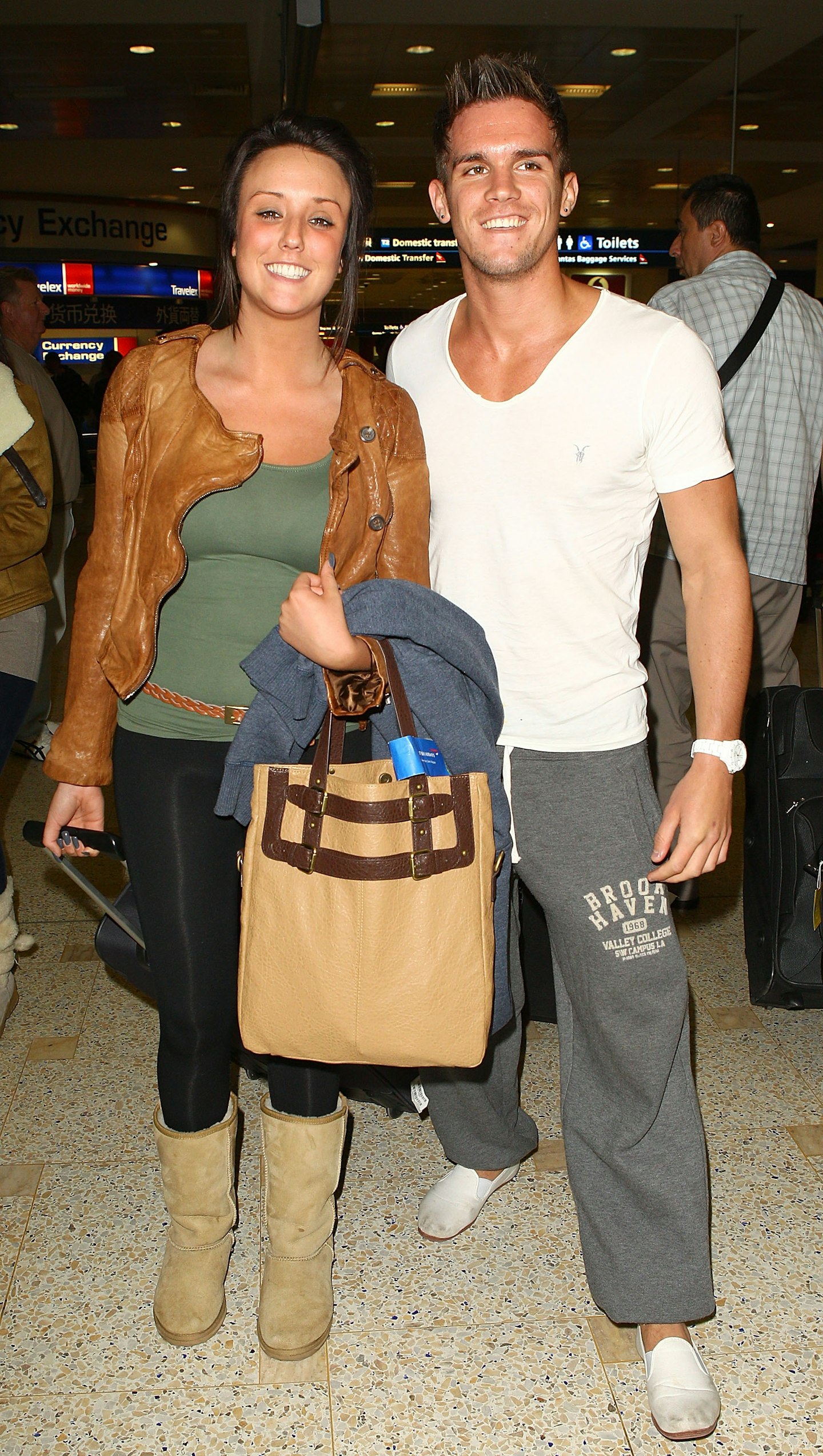 4 of 23
CREDIT: Getty
Charlotte Crosby's ex-boyfriends
Unsurprisingly, the break up was bitter – very bitter. An unexpected pregnancy left Charlotte in agony when it was diagnosed as ectopic, but Gaz couldn't be by her side because... he was in Thailand, filming Ex on the Beach and shagging Jemma Lucy. After that horrible turn of events, Charlotte quit Geordie Shore for good, saying she was "willing to sacrifice" that part of career to be away from Gaz – and we can't say we blame her, tbh.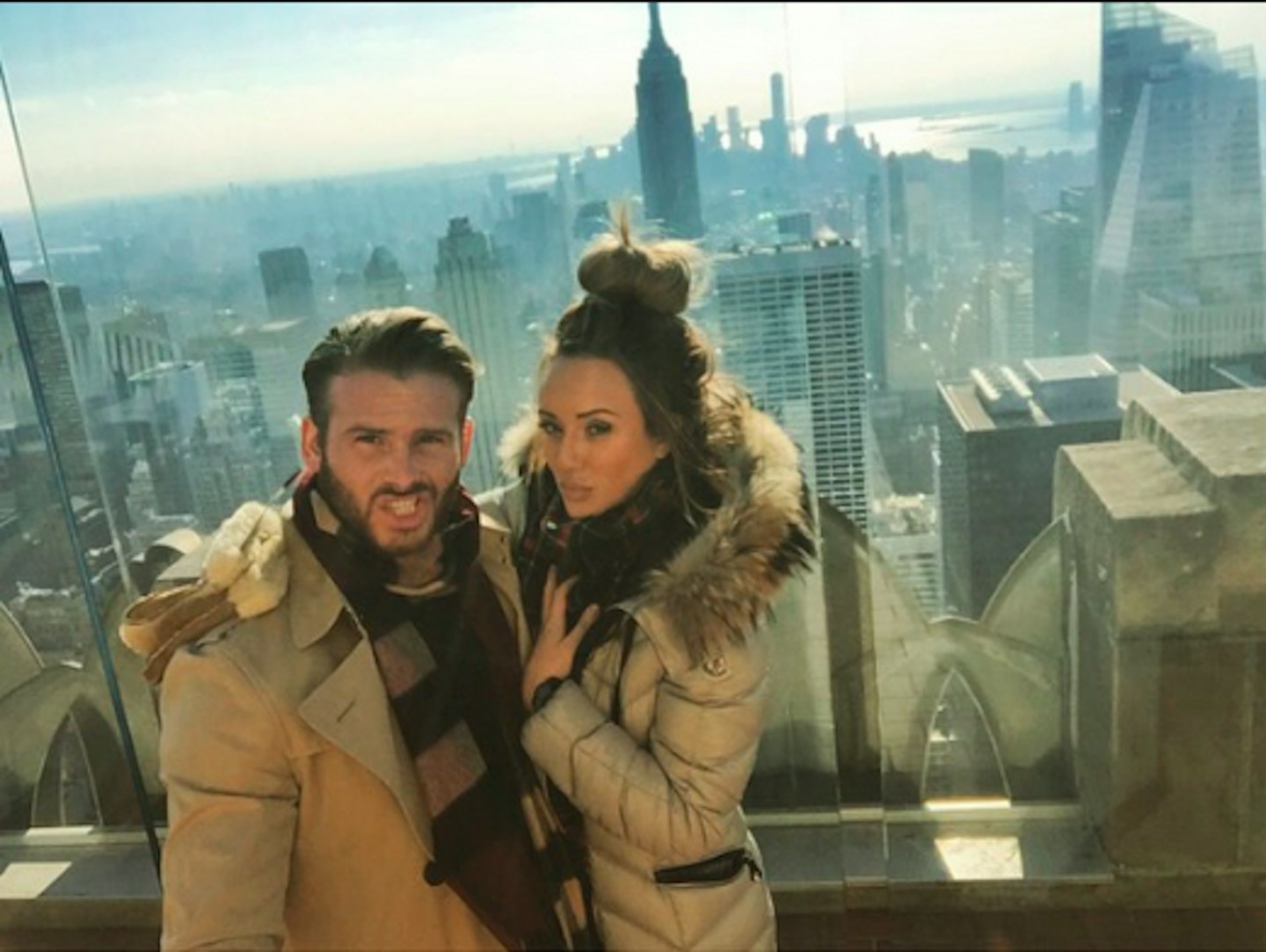 5 of 23
CREDIT: Instagram
Charlotte Crosby's ex-boyfriends
Char started dating Mitch in 2013 (during an 'off' with Gaz, obv) and although he never appeared on the show, he was a big presence in her life during filming.The pair split up in December 2014, after Mitch dumped poor Char by text, but were back on by the January, with the two of them jetting of to New York to mark their reunion properly.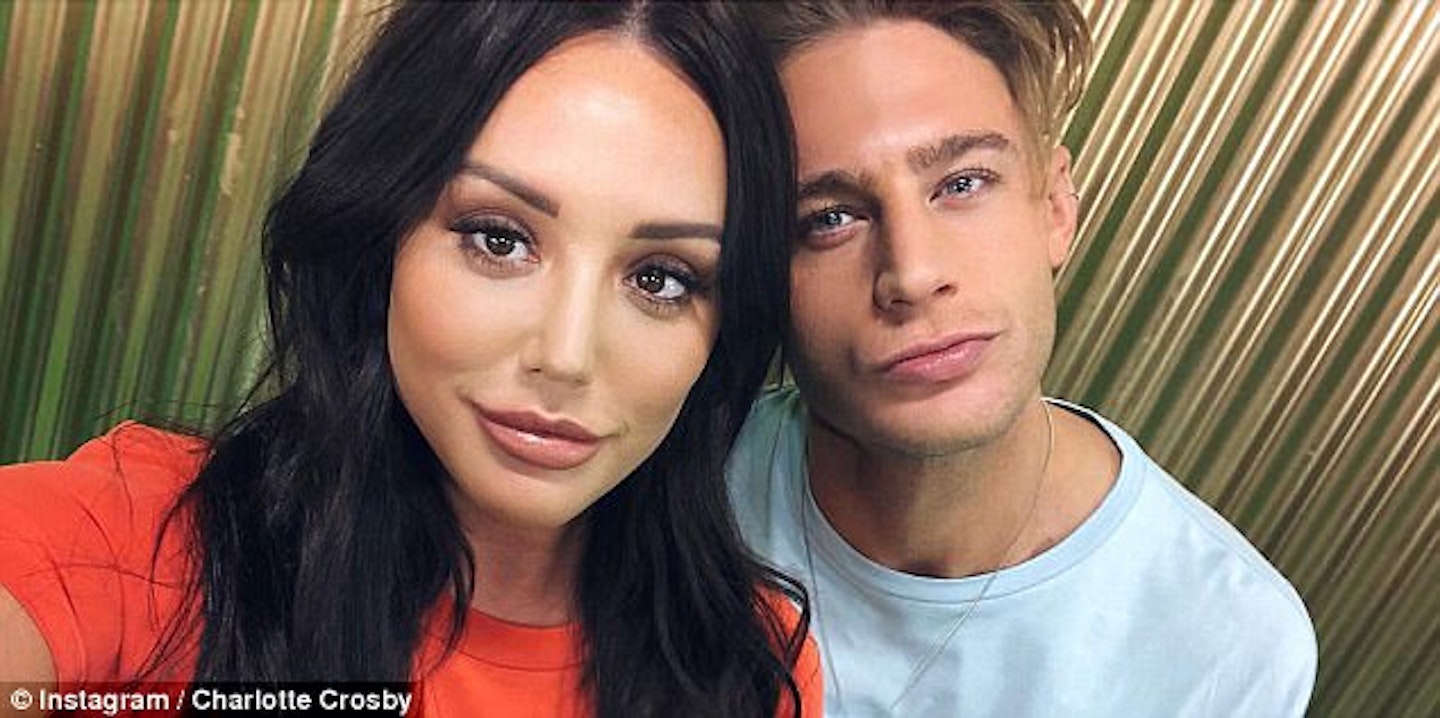 6 of 23
CREDIT: Instagram
Charlotte Crosby's ex-boyfriends
Charlotte and Scotty T go way back – specifically, to when Scotty T joined the cast of Geordie Shore in series three. While filming a Greek Odyssey (in Greece, natch) the two of them once tashed on in the back of a taxi, leaving Charlotte, who was still with Mitch, wracked with guilt.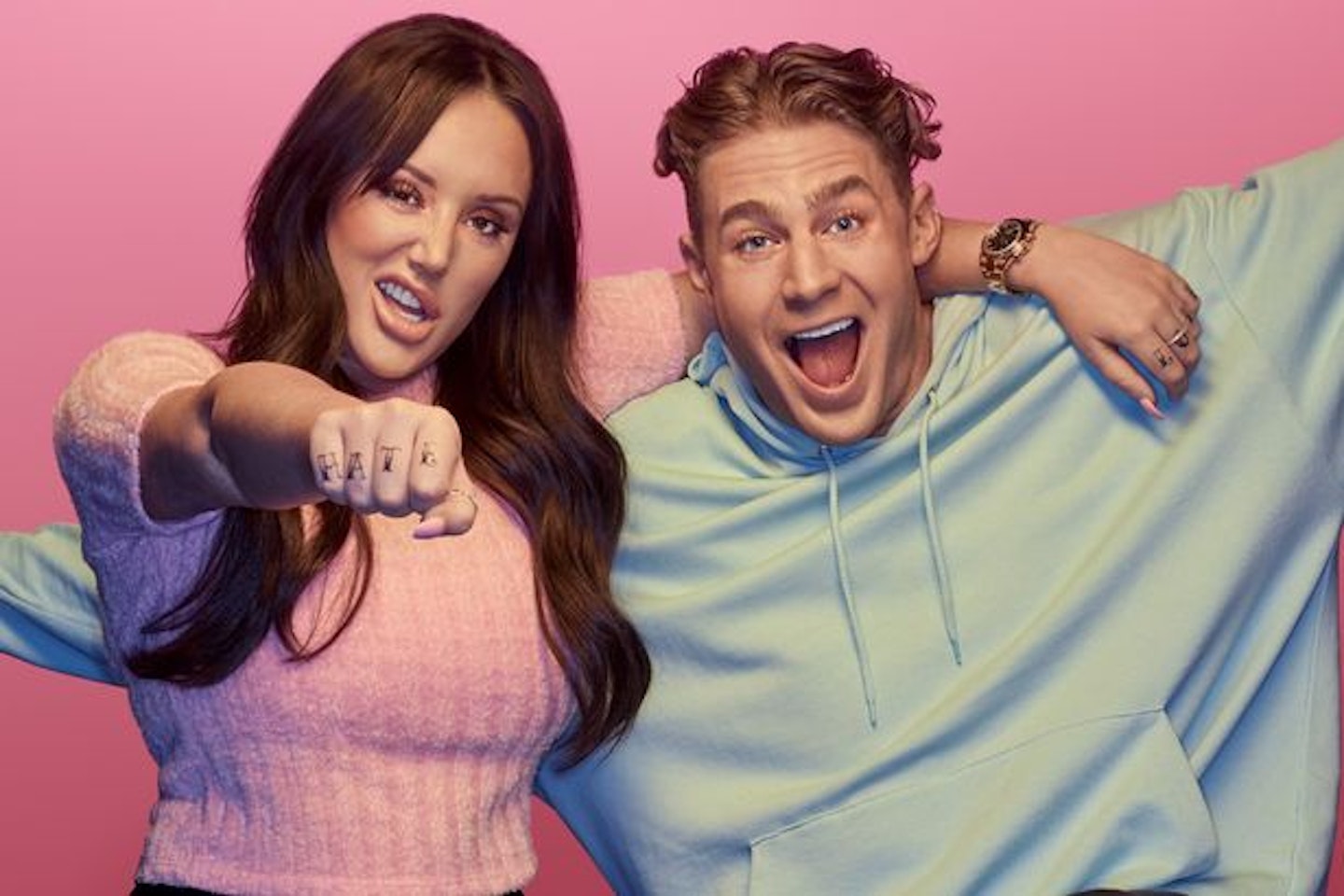 7 of 23
CREDIT: MTV
Charlotte Crosby's ex-boyfriends
Since the early days, the two have been the best of friends. Scotty even stepped in to co-host MTV's Just Tattoo of Us after Charlotte's messy split from Stephen Bear left producers a man down.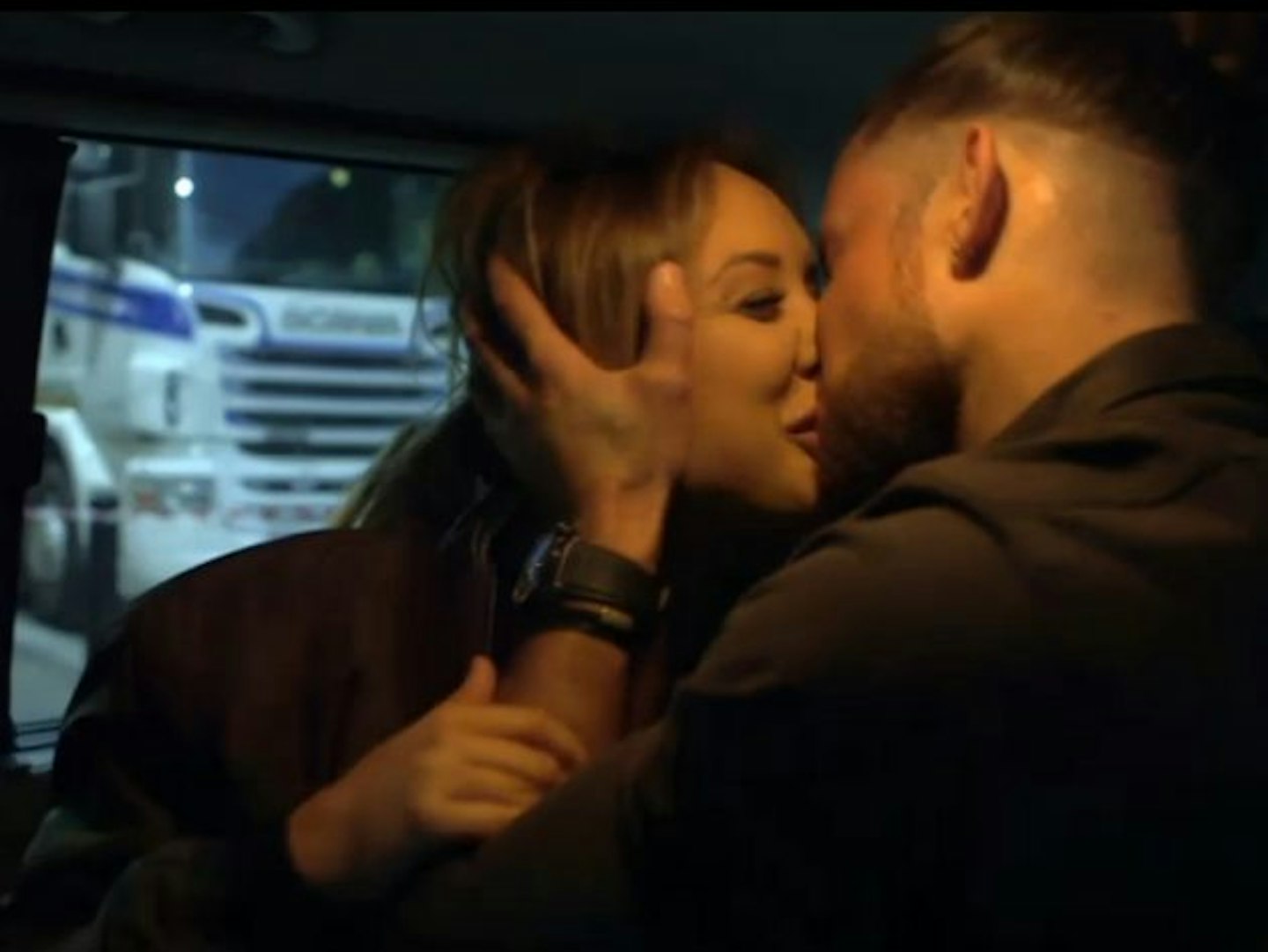 8 of 23
CREDIT: Channel 4
Charlotte Crosby's ex-boyfriends
After her split from Mitch, Charlotte was, quite frankly, the ultimate choice for the opening series of Celebs go Dating, the addictive dating show that pairs slebs with real people. After a promising first date with one-time Mister Manchester (oooh) Jeavon Stretton, things took a turn for the worse for former Cock Capturer Charlotte.
9 of 23
CREDIT: Intagram
Charlotte Crosby's ex-boyfriends
Jeavon was apparently appalled after asking Charlotte how many people she'd slept with (er, why Jeavon?) and receiving an answer he deemed to be "too high". Despite claiming his 'number' was in the hundreds, Char decided not to put up with the double standard and swiftly moved on.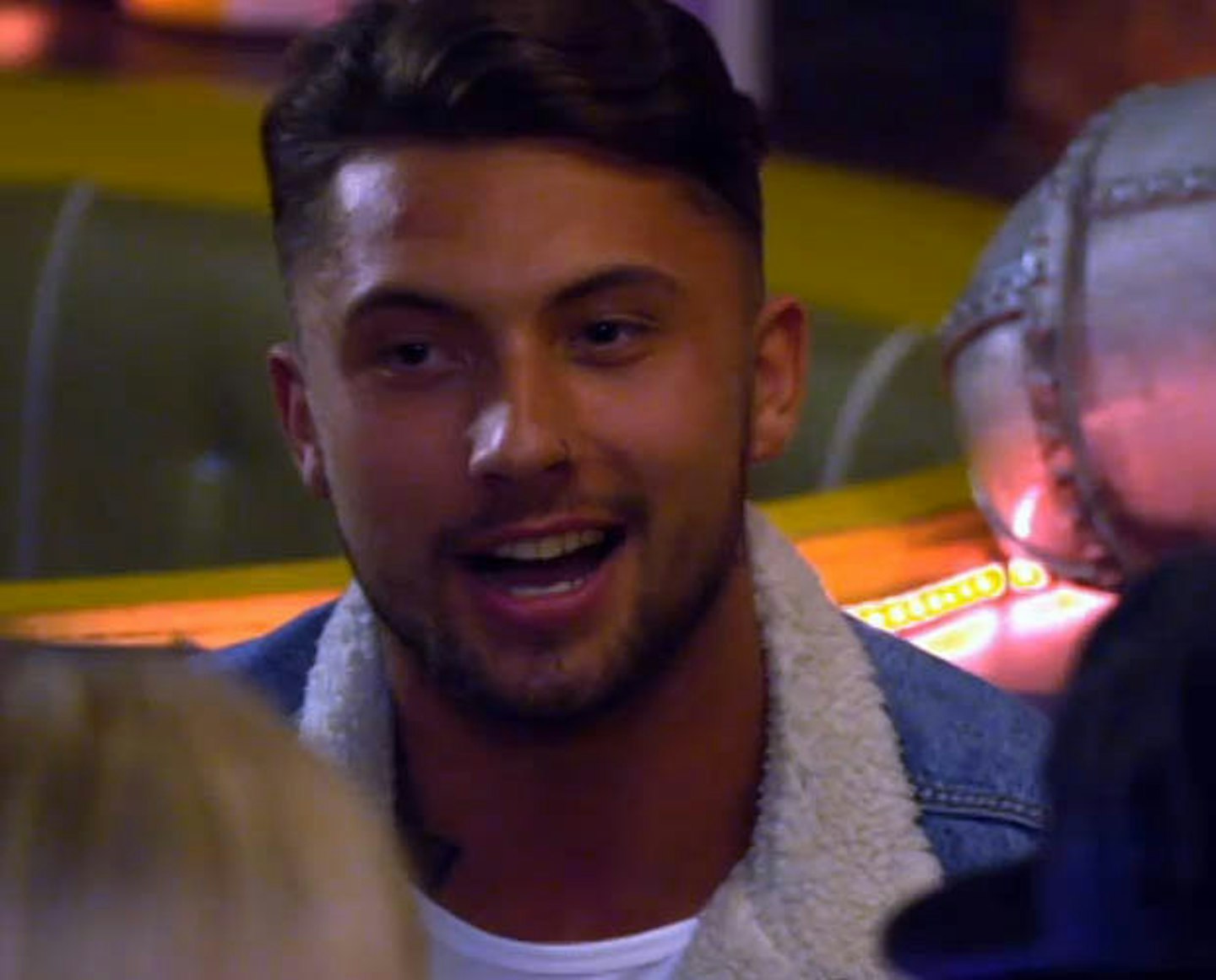 10 of 23
CREDIT: ITV
Charlotte Crosby's ex-boyfriends
Char's certainly made the rounds in reality TV, so it's no wonder that a fair few of the names in her little black book come from the circuit. Another Celebs go Dating conquest, Brad Skelly, sensationally claimed that he'd got sacked from his job as a fish monger for appearing on the show.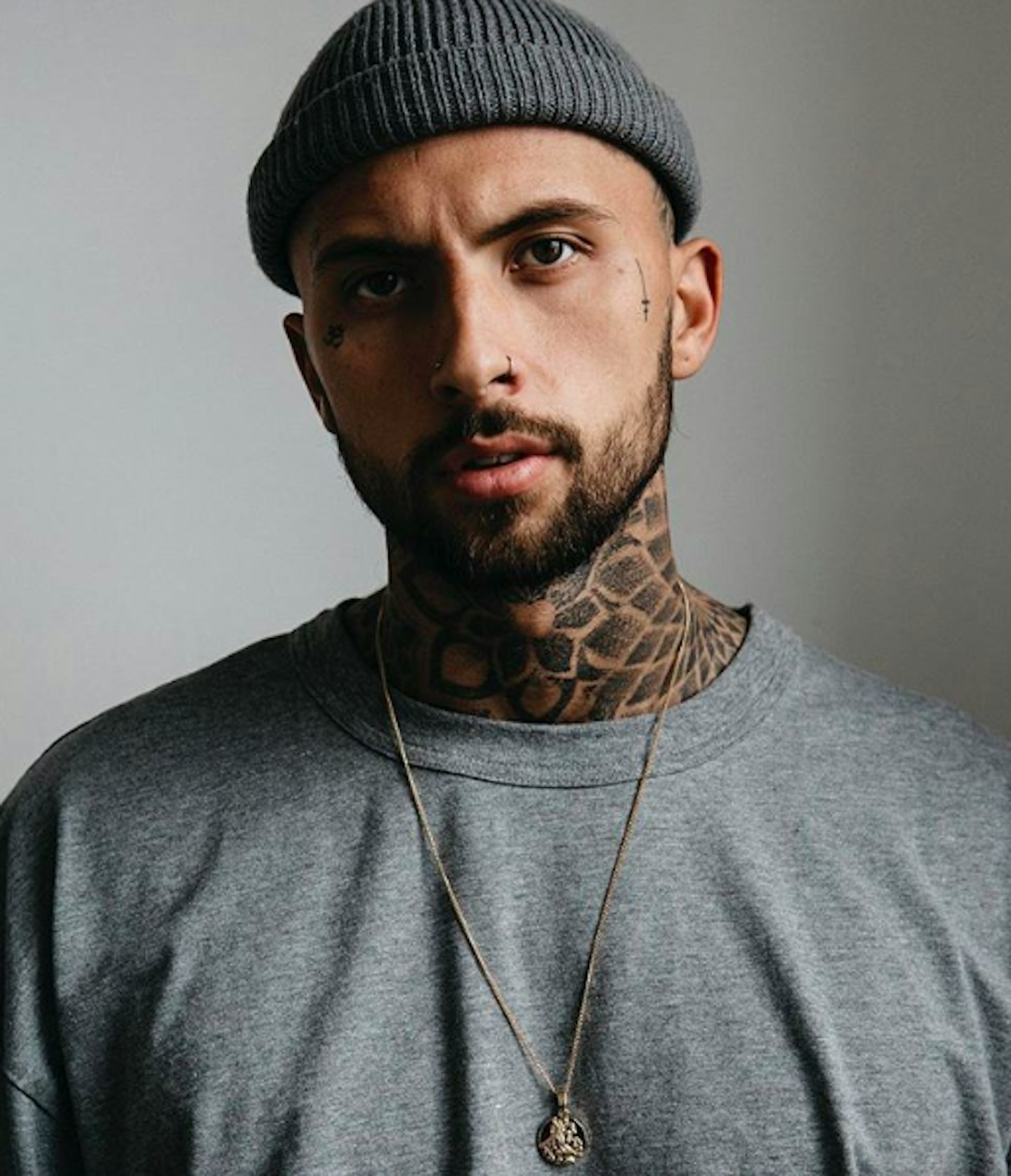 11 of 23
CREDIT: Instagram
Charlotte Crosby's ex-boyfriends
The allegations turned out to be false, but judging by Brad's Instagram, we reckon he probably wasn't cut out for a career in fish, anyway. Dayum.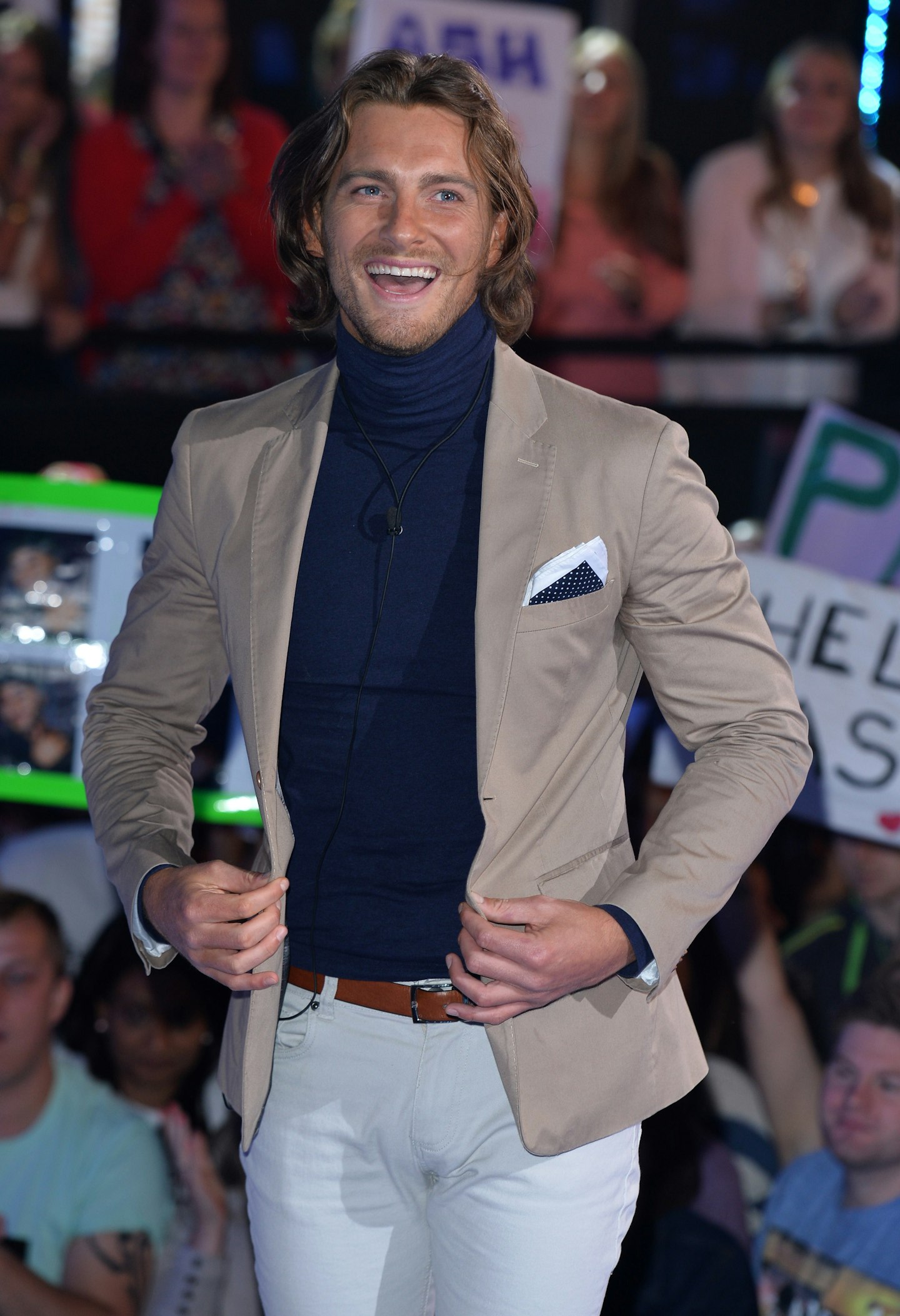 12 of 23
CREDIT: Channel 5
Charlotte Crosby's ex-boyfriends
Charlotte emerged victorious from the Celebrity Big Brother house in 2013, and so shacking up with someone from the BB pool was basically in the contract. Enter Ash Harrison, who was fresh out of a reality romance (and financial scandal) with fellow 2014 housemate Helen Woods.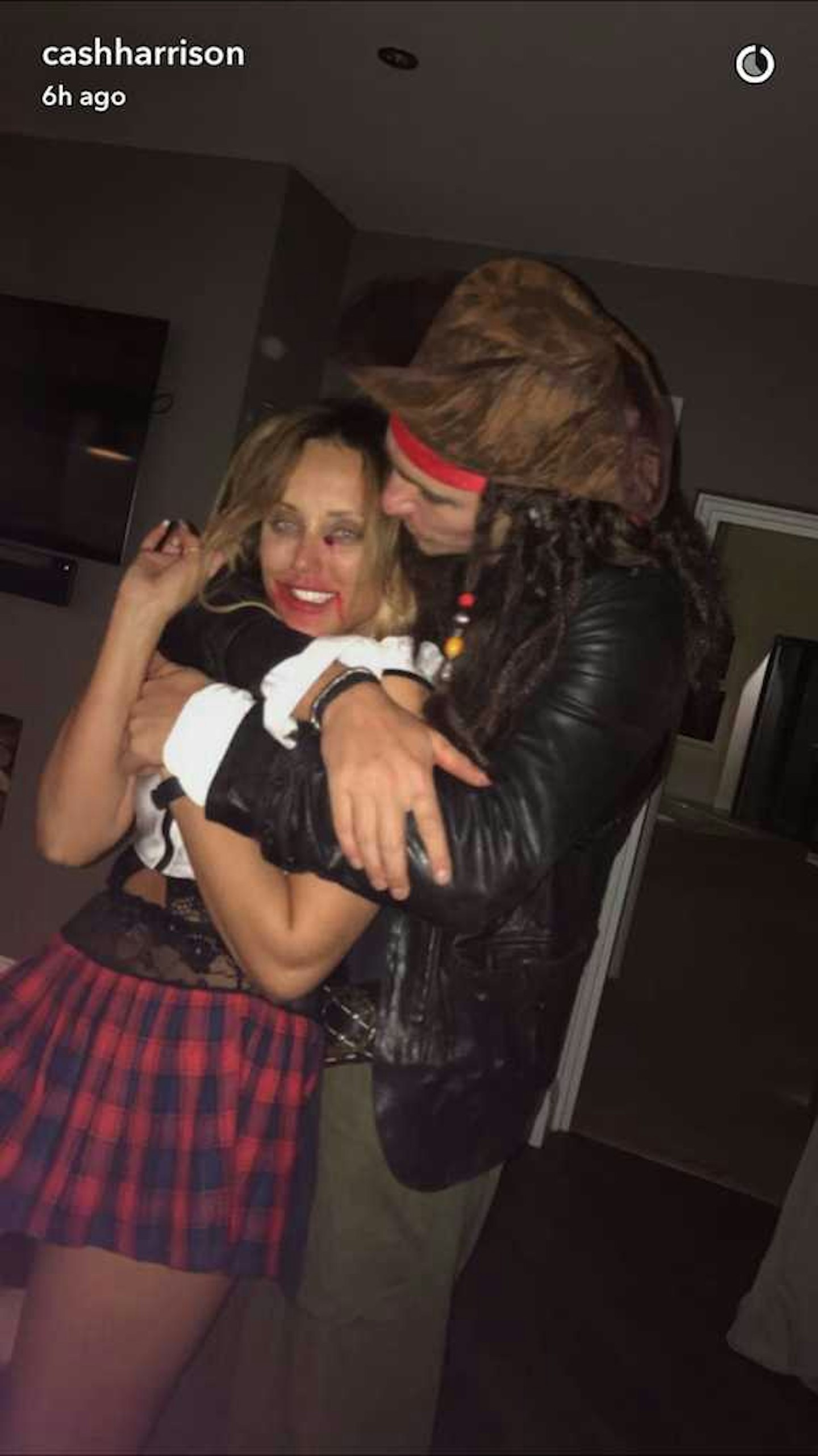 13 of 23
CREDIT: Instagram
Charlotte Crosby's ex-boyfriends
Charlotte was photographed on a string of dates with Ash after her split from Gaz, and things looked to be going well. But they split after five months under unknown circumstances, with Ash posting the cryptic message, "If someone purposely, constantly disrespects you, they aren't a good person. Simple."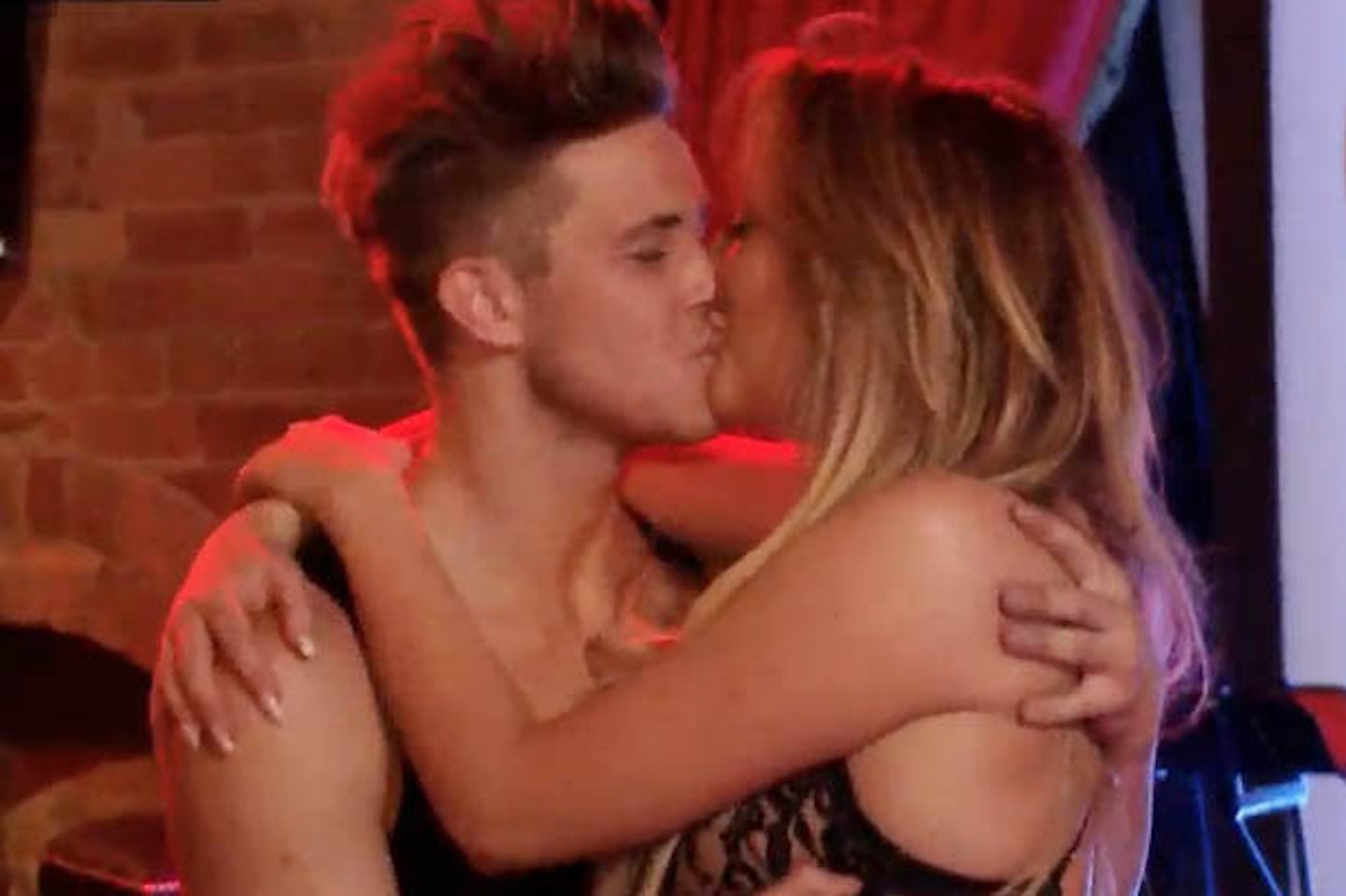 14 of 23
CREDIT: MTV
Charlotte Crosby's ex-boyfriends
This drunk snog with Geordie Shore baby of the group Marty McKenna - during the turbulent heights of her relationship with Gaz – was, how should we put it, pretty excruciating to watch. Gary wrote in his column for Daily Star online, "She necked on with Marty McKenna. We were getting close to the girlfriend/boyfriend stage and, with our history and everything we have been through, this scared Charlotte. So she went out and got smashed and messed things up."But Marty was reluctant to take any responsibility, saying, "'I don't even think they were together when I kissed her but they sorted it out after. The kiss was just a drunken thing. We were so drunk… we weren't even flirting. It was just like friendship thing and out of the blue and so radge."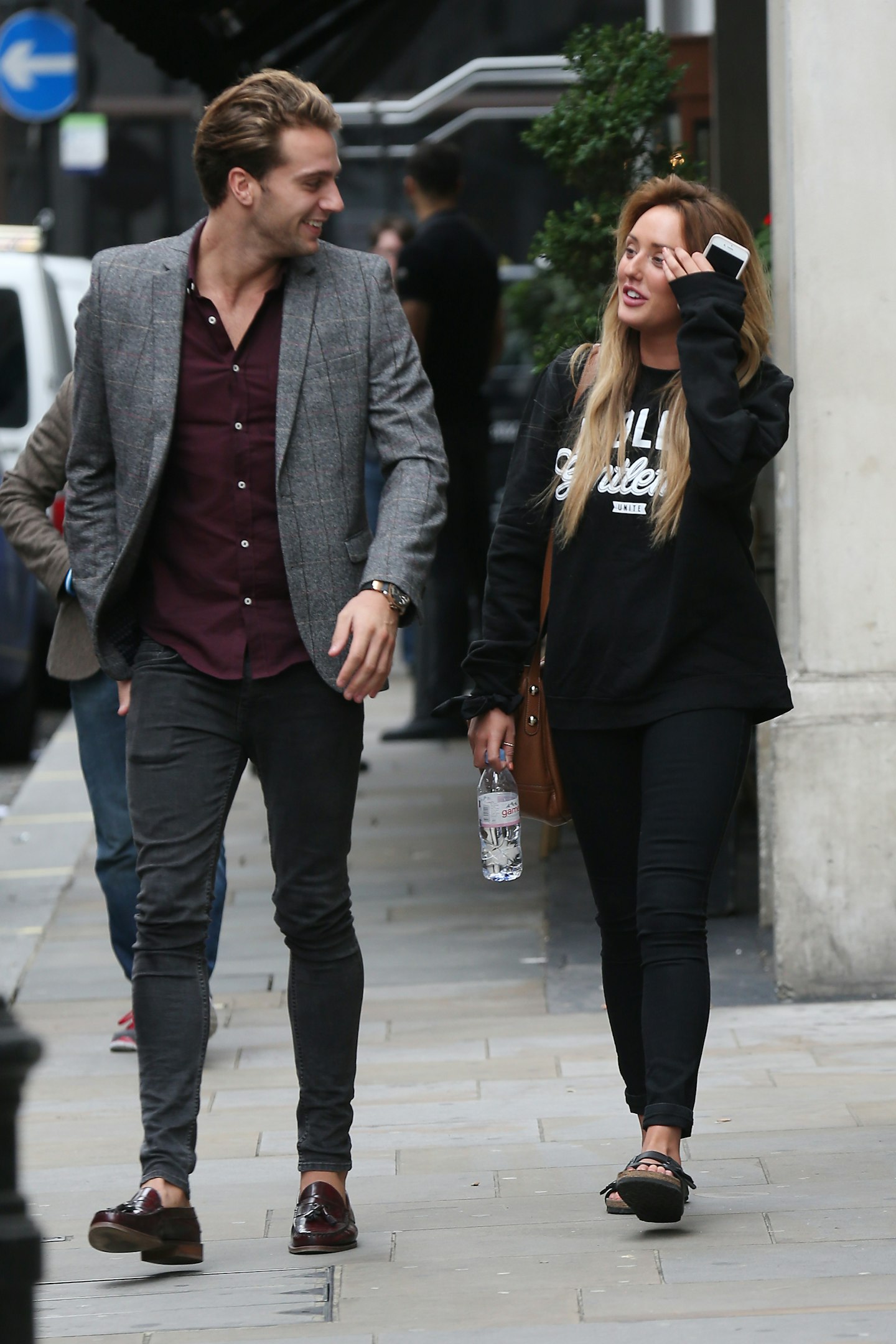 15 of 23
CREDIT: Getty
Charlotte Crosby's ex-boyfriends
Charlotte ad Max Morely actually looked like they could maybe possibly go the distance. Both from a reality TV background, the same circle of friends and both fan favourites from their respective shows (Max was an OG Love Islander), they looked like they were made for each other. But the couple had a messy split after Charlotte got back involved with – you guessed it – Gaz Beadle, with Max saying, "I saw it coming, Gary clicks his fingers and Charlotte comes running back."Gary just uses Charlotte like a piece of string, and she's a mug for going along with it."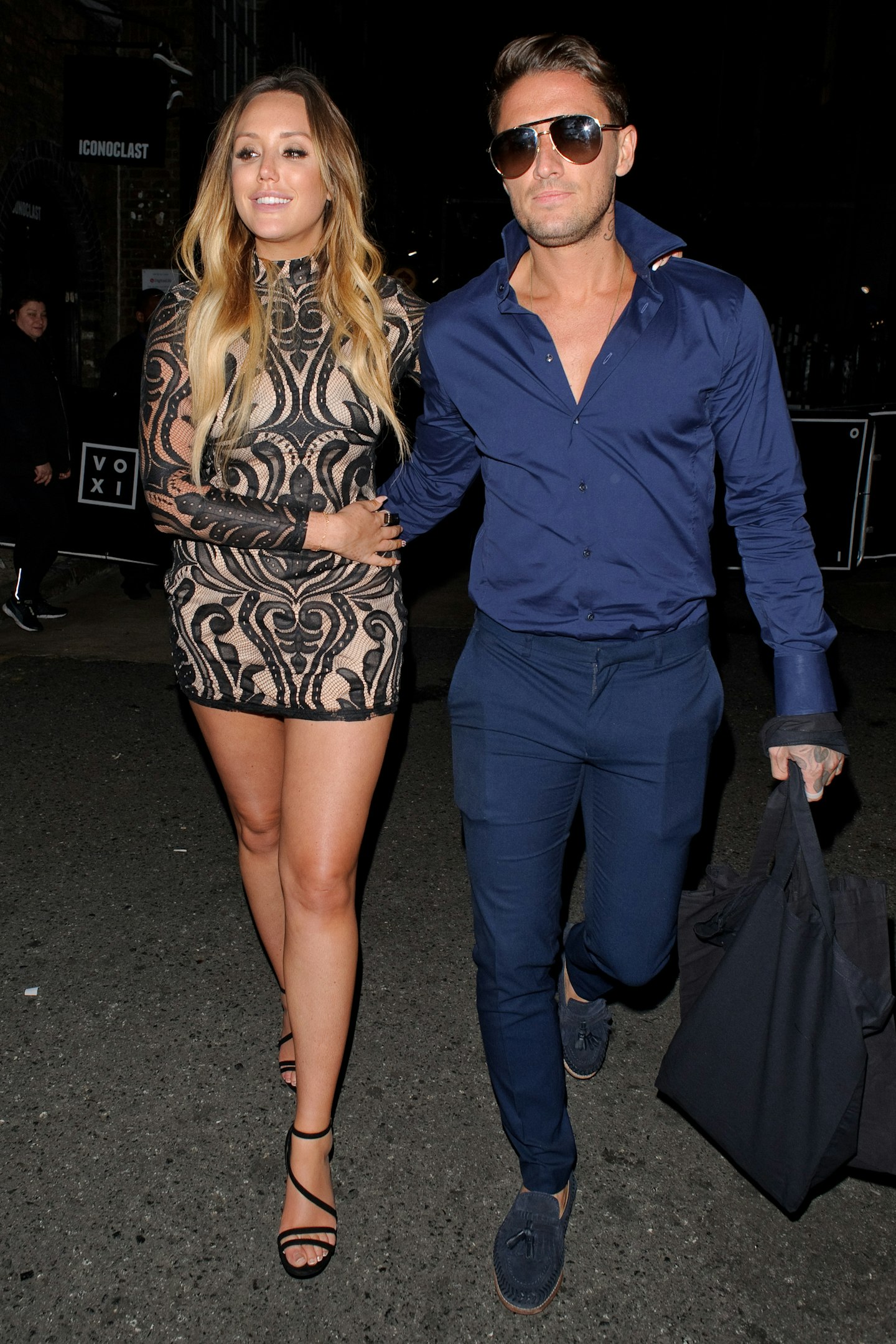 16 of 23
CREDIT: Getty
Charlotte Crosby's ex-boyfriends
It is a truth universally acknowledged that a single woman in possession of reality TV fame, must be in want of Stephen Bear (or something). After getting his claws into fellow Geordie Shore-er Vicky Pattison - who called him "the most vile, horrendous, snakey, conniving and manipulative person [she'd] ever met," FYI – Charlotte embarked on what was sure to be a healthy, mutually respectful, long lived relationship of her own with Bear after they met on Ex on the Beach.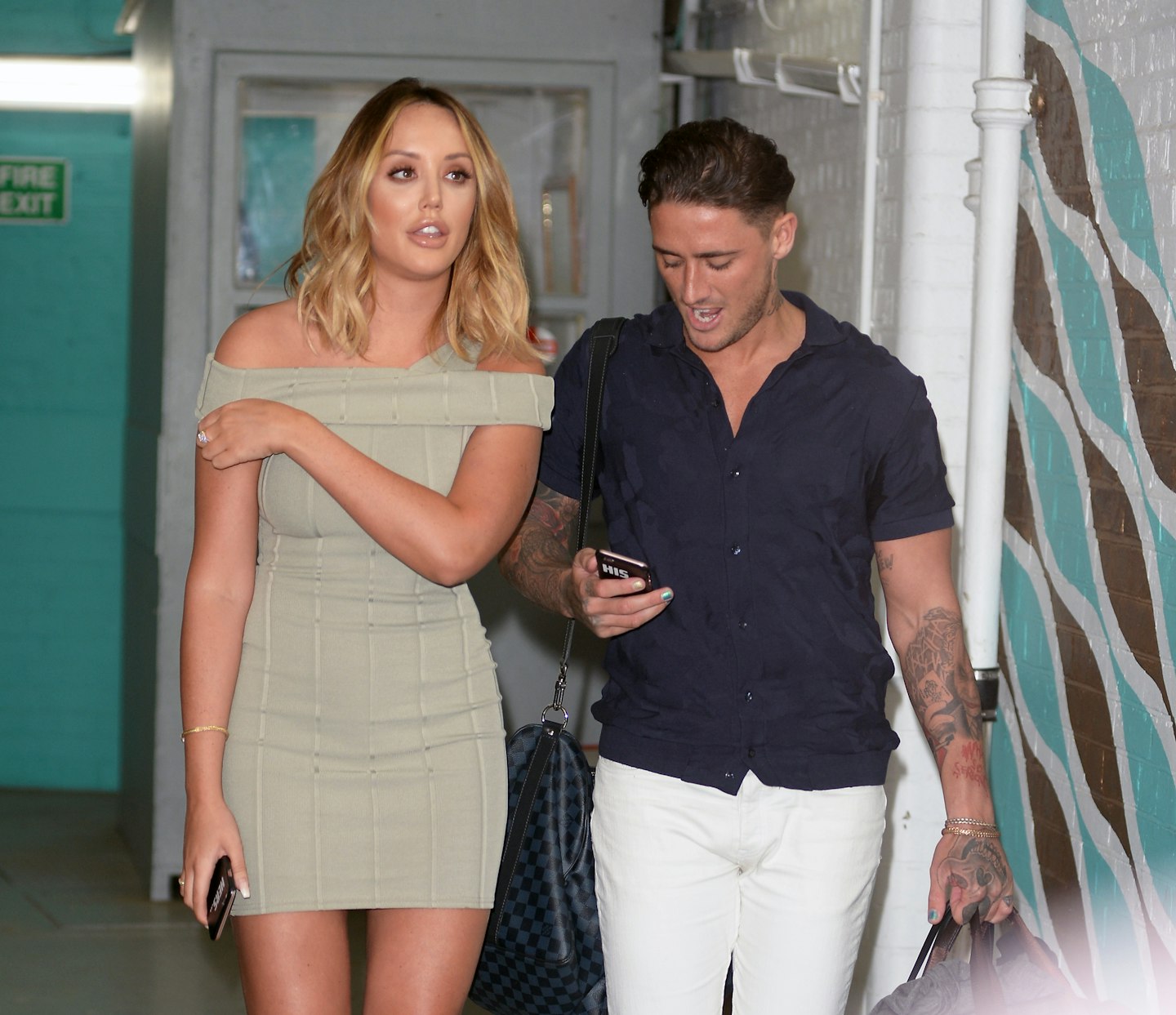 17 of 23
CREDIT: Getty
Charlotte Crosby's ex-boyfriends
The couples split was not pretty and was documented in excruciating detail for all to see across their social media channels. Bear went on to date Gaz Beadle's ex Lillie Lexie, proving once again that those reality stars are an incestuous lot.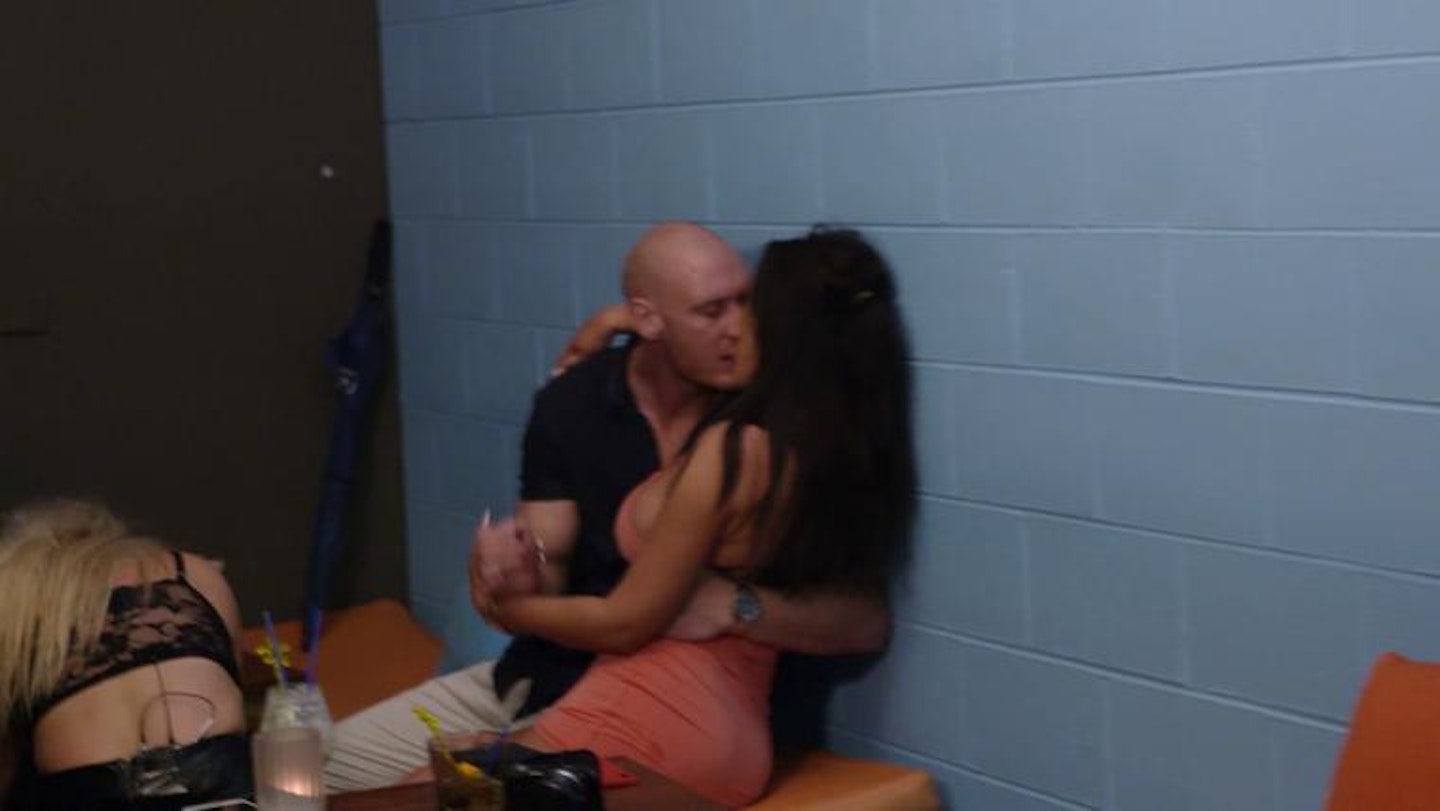 18 of 23
CREDIT: MTV
Charlotte Crosby's ex-boyfriends
This guy – known only as the mysterious Cal – was another that Charlotte probably wishes hadn't happened. During filming for 2018's Charlotte Show in Australia, Charlotte's friend arranged for Cal (a former fling of Char's) to come and meet them for a few drinks.Needless to say, booze and pheromones combined for predictable consequences – but the real problem was that Charlotte had left new beau Joshua Ritchie back in Blighty.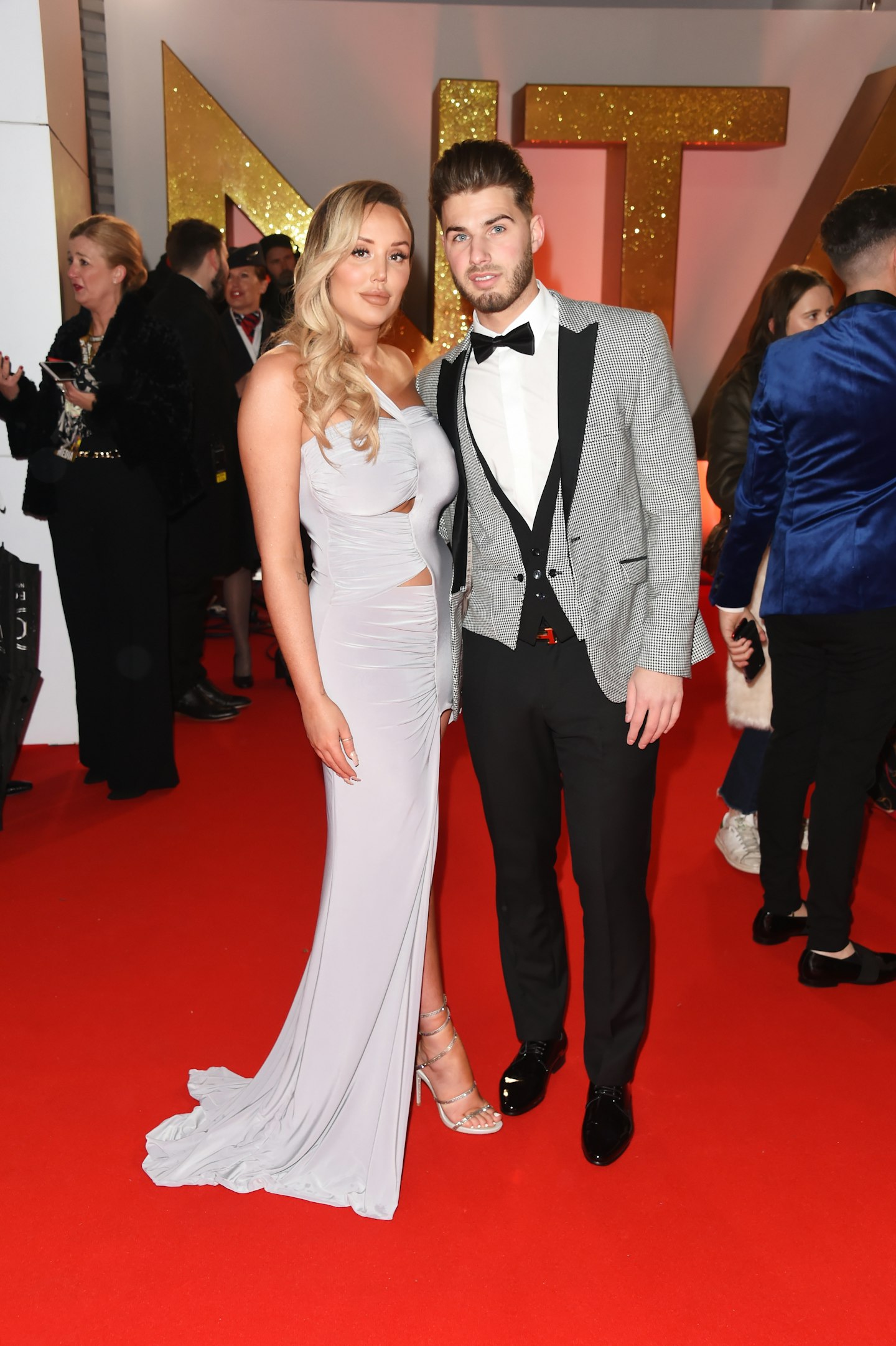 19 of 23
CREDIT: Getty
Charlotte Crosby's ex-boyfriends
Charlotte got together with another Ex on the Beach-er, Joshua Ritchie in 2017 and they were together until late 2019, splitting acrimoniously in November that year.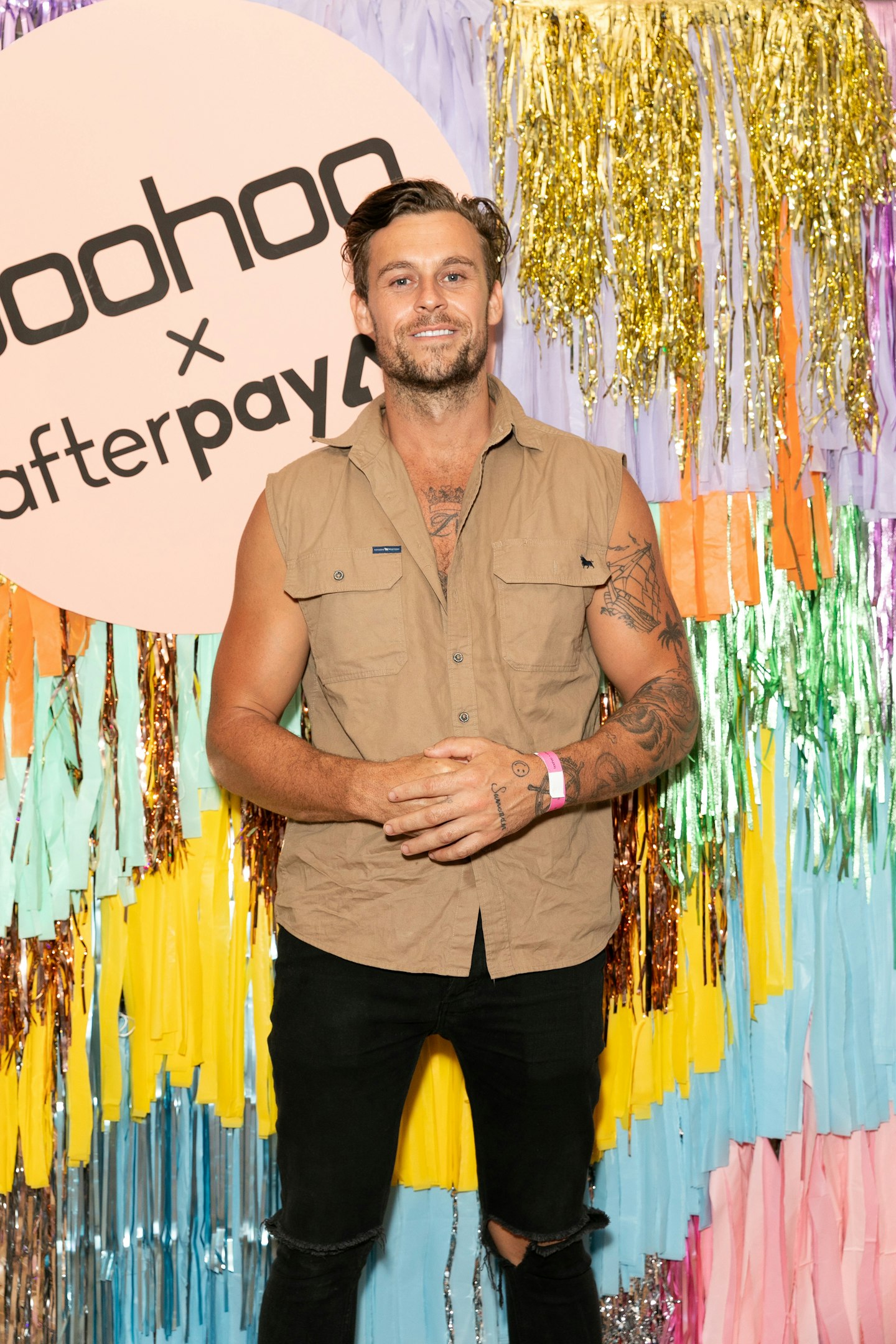 20 of 23
CREDIT: Getty
Charlotte Crosby's ex-boyfriends
Following her split with Josh, Charlotte flew to South Africa for the Australian version of I'm A Celebrity... Get Me Out of Here! where she met comedian and reality star Ryan Gallagher. They sparked romance with a midnight kiss but it wasn't meant to be and they called it a day when they returned to the outside world.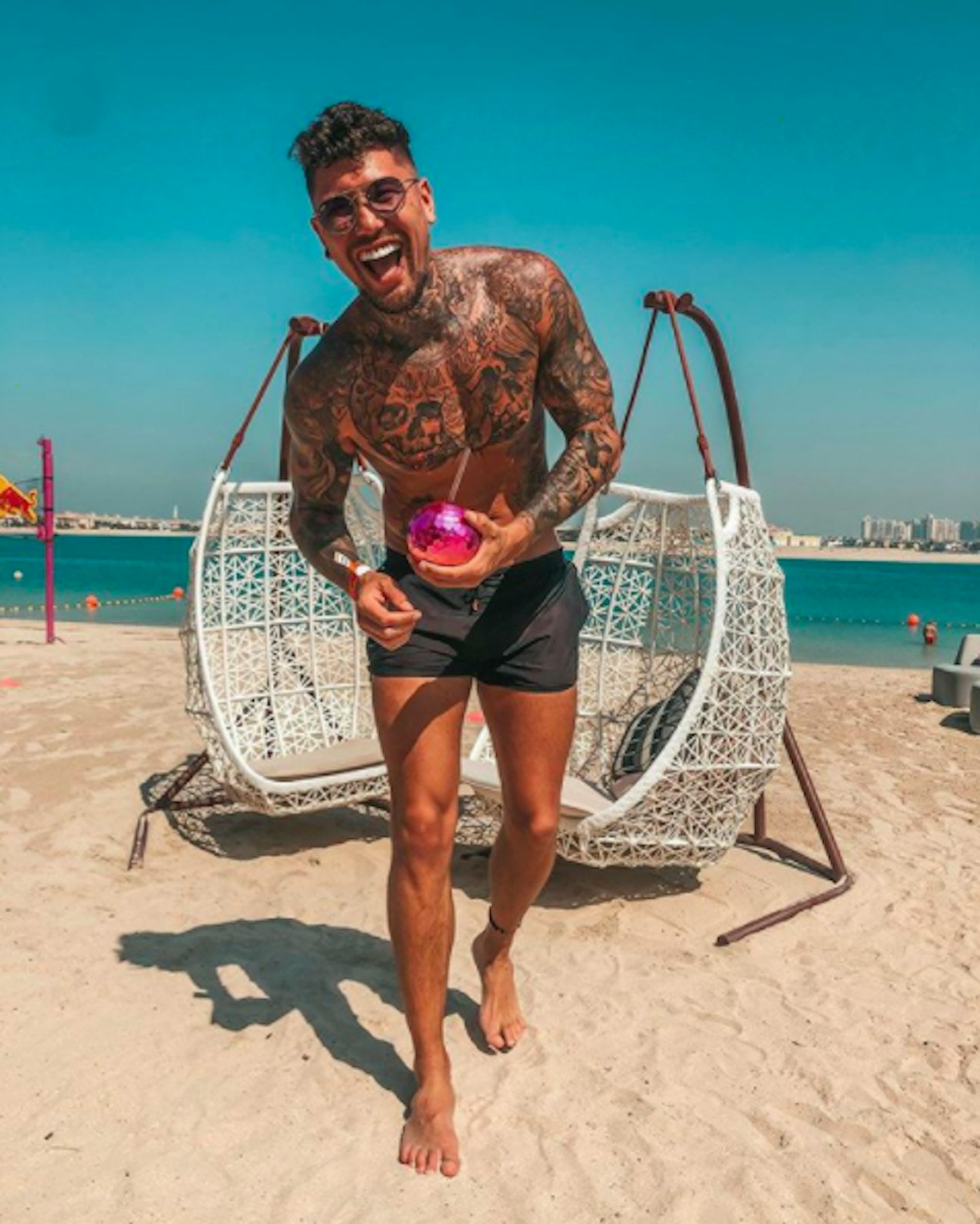 21 of 23
CREDIT: Instagram/@liambeauvideo
Charlotte Crosby's ex-boyfriends
Char's most recent ex was with hunky videographer Liam Beaumont after they were introduced by friends in Dubai in early 2021. However, things didn't work out between them as Charlotte announced in August the same year that the couple's relationship was over.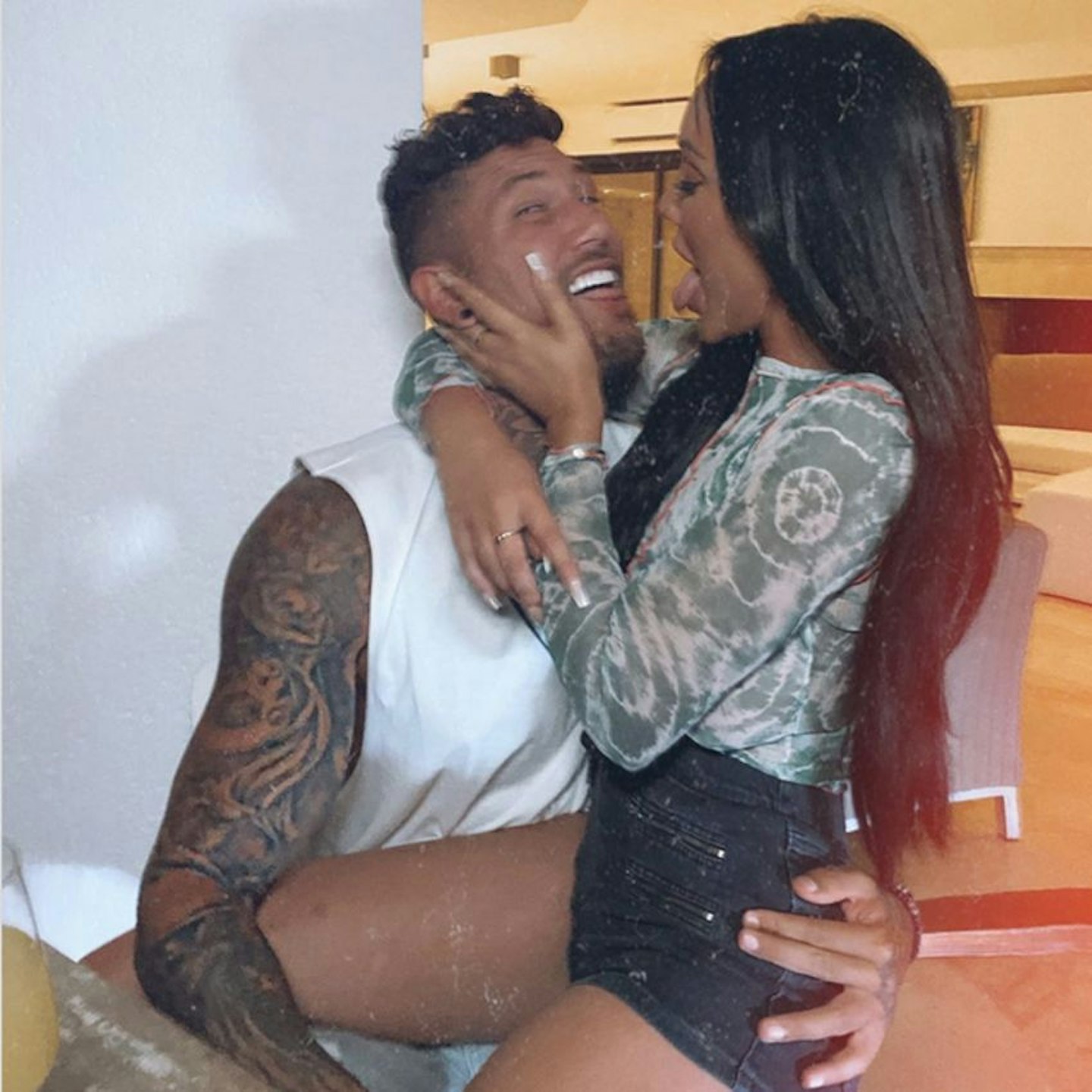 22 of 23
CREDIT: Instagram/@charlottegshore
Charlotte Crosby's ex-boyfriends
Addressing the split, Charlotte insisted the two parted ways on good terms, writing on Instagram, "Me and Liam shared some amazing memories together and the split was amicable. In the end, we just realised we were two very different people."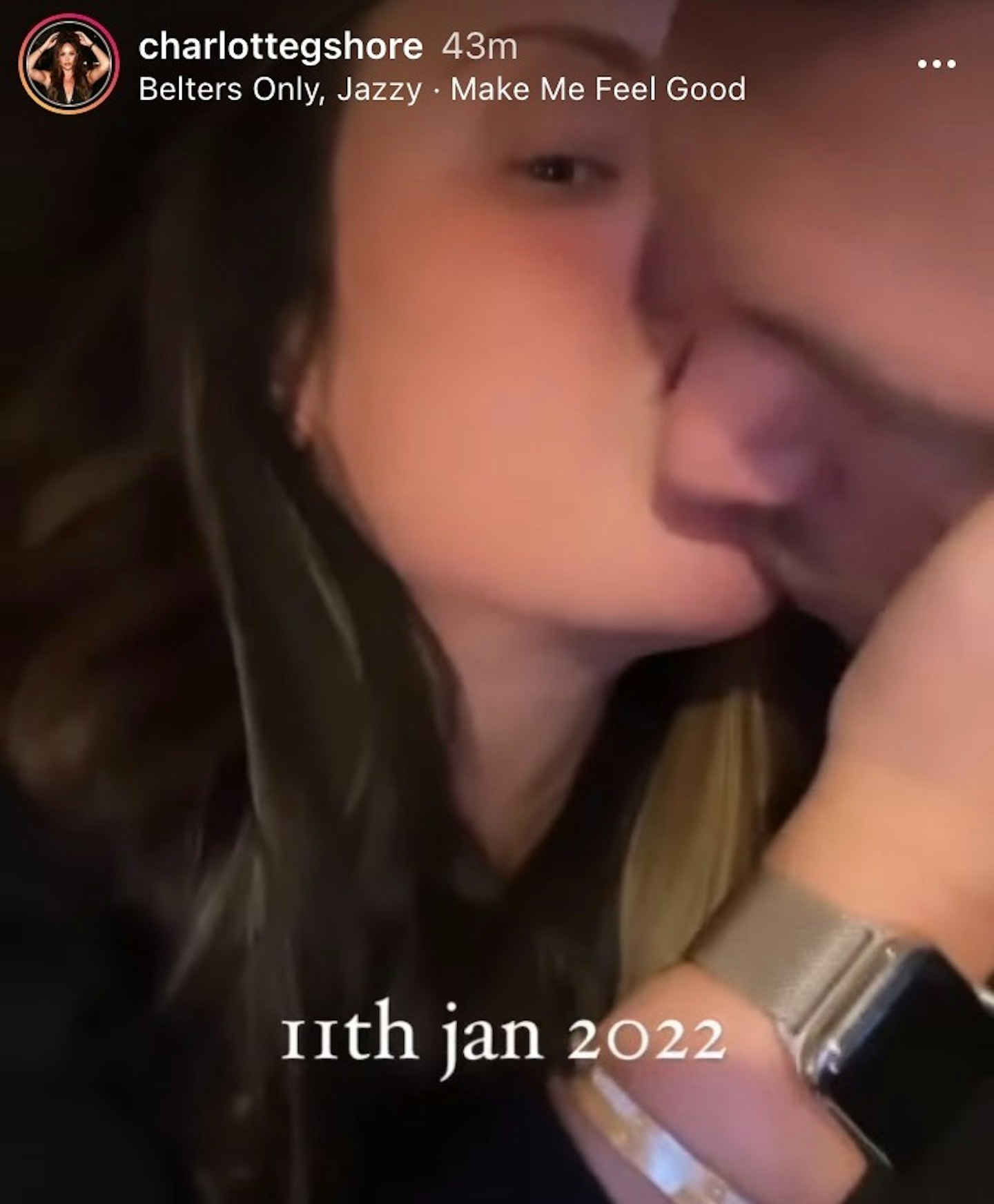 23 of 23
CREDIT: Instagram/@charlottegshore
Charlotte Crosby's ex-boyfriends
In January 2022, Charlotte went public with her new man Jake Ankers, declaring that she had had the best 'January ever'.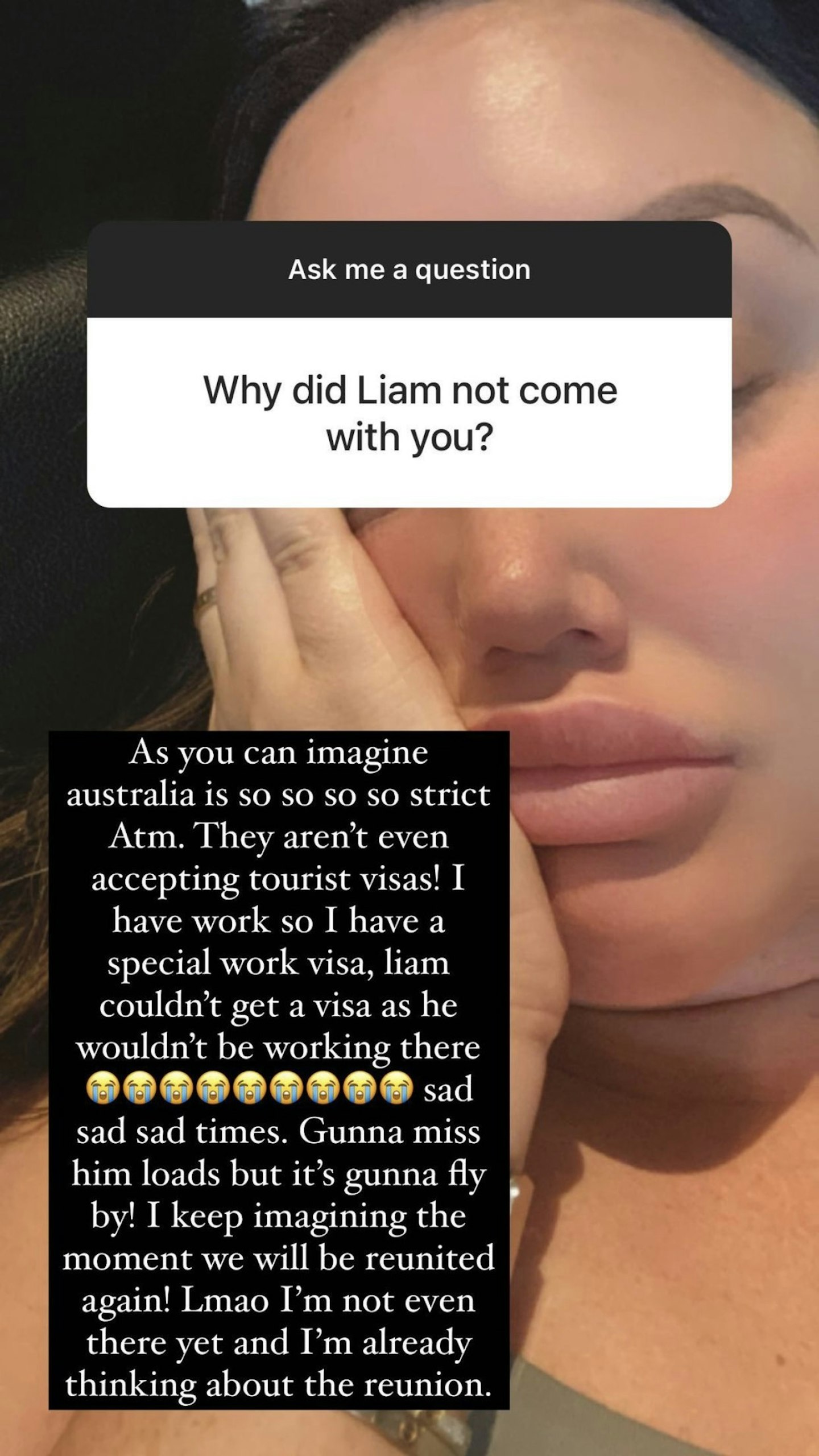 Despite missing her man, Charlotte tried to stay positive and admitted they had been apart for a similar amount of time at the start of their relationship.
She told fans, "The beginning of our relationship he actually went over to Bali for like five weeks so we have done it before I suppose."
Charlotte also seemed over the moon to be heading to Australia (and who wouldn't be, tbh?) as she gushed, "I'm currently on route to Australia and I can't wait to finally meet my podcast team in actual person."
WATCH Charlotte Crosby's last Google search was... HERSELF! 🙈😬
Look! More news!
EXCLUSIVE Chloe Ferry to QUIT Geordie Shore for 'quiet life' away from the cameras
Geordie Shore's Bethan Kershaw breaks silence on Demi Sims romance rumours
Charlotte's trip to Australia comes after she labelled former flame Gary Beadle the "biggest idiot" as she threw shade at her exes during a recent episode of her podcast.
Charlotte was discussing her love life with her mum Letitia and when asked who she thought her daughter's worst boyfriend was, Mama Crosby said, "I'm going to be honest, there are two that are as bad as each other."
Charlotte replied, "A lot of people who are listening to this would class Gary (Beadle) as my boyfriend, even though he never was. But do you think he would take the number one spot? I think he would take the number one if he was.
"I think it would be quite shocking if G came last, considering what I went through."