It turns out Love Island 2021 runner-up Chloe Burrows also had a questionable hair phase and now we love her even more.
Chloe, known for her long golden waves, shared an absolute cracker of a flashback photo on her Instagram Story and it is unbelievably comforting to know we weren't the only ones who had an unforgettable emo phase.
During a game of 'show me a picture of' in which Chloe's followers request random pics of literally anything, one fan asked to see her least favourite haircut/style and boy did she deliver.
The ex-Islander posted an old school photo of herself and her mum and Chloe is rocking a seriously iconic combover that just screams MySpace. Adding the caption, "Probably this combover it was A LOT of maintenance."
Oh, we remember those days of blow-drying your hair ACROSS your face in order to cover your eyes because who needs the sense of sight anyway, right?
Chloe added the side-note, "also how gorge is my muva @louisabxr" in reference to her stunning blonde mum who the Islander is now the spitting image of and therefore absolutely gorgeous.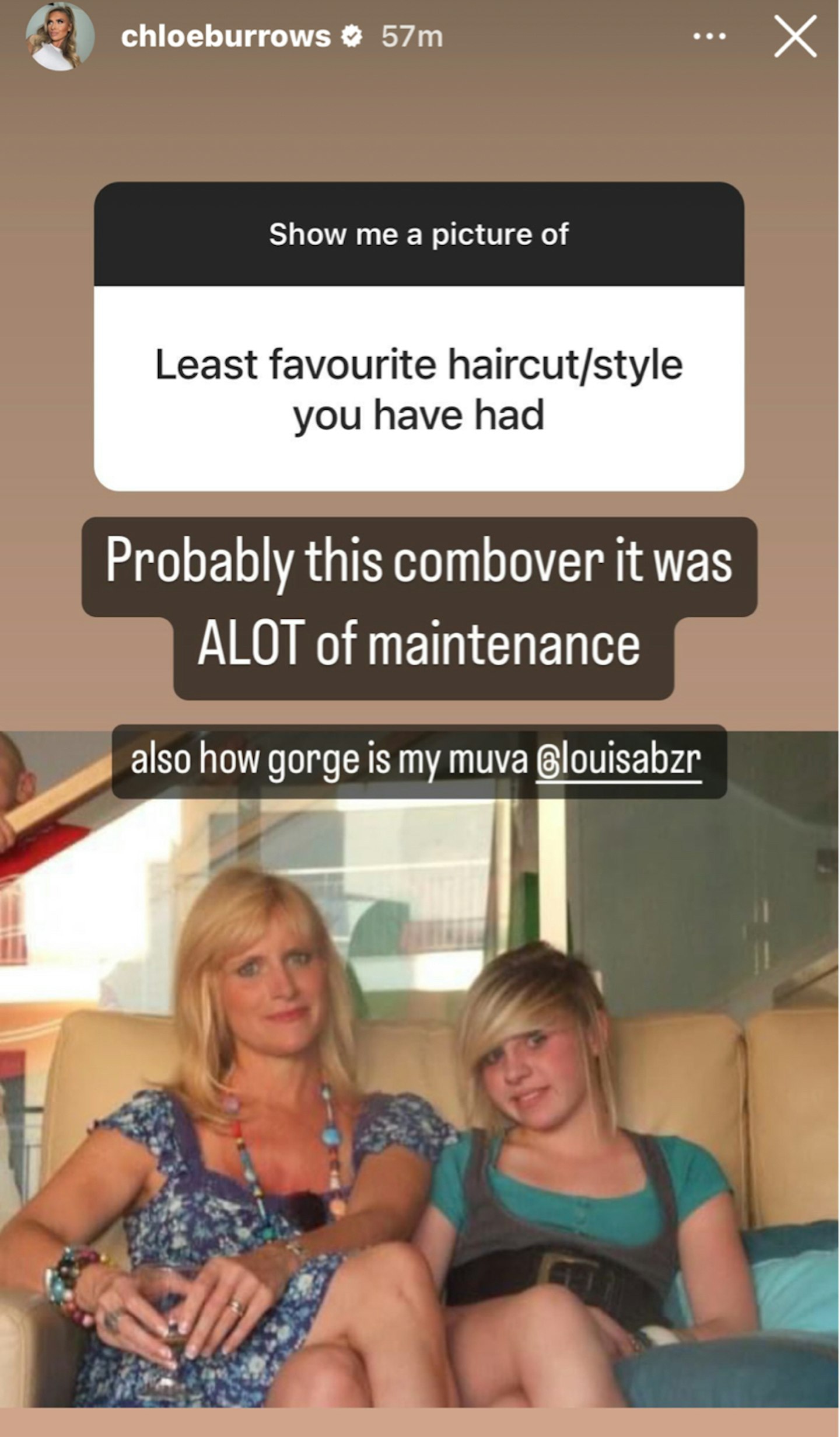 Chloe is always keeping her fans up to date with her latest looks and previously took her followers with her when she was having her extensions refitted.
During a salon appointment she showed her followers how short her natural hair is and, as much as the Chloe Burrows brand is all about the long blonde locks, the shorter cut is pretty cute too.
Just an FYI - when Chloe says 'mullet', she doesn't mean the over-exaggerated business in the front, party in the back with shaved sides look, it's more of a chic, shaggy mullet, which we think she could totally rock.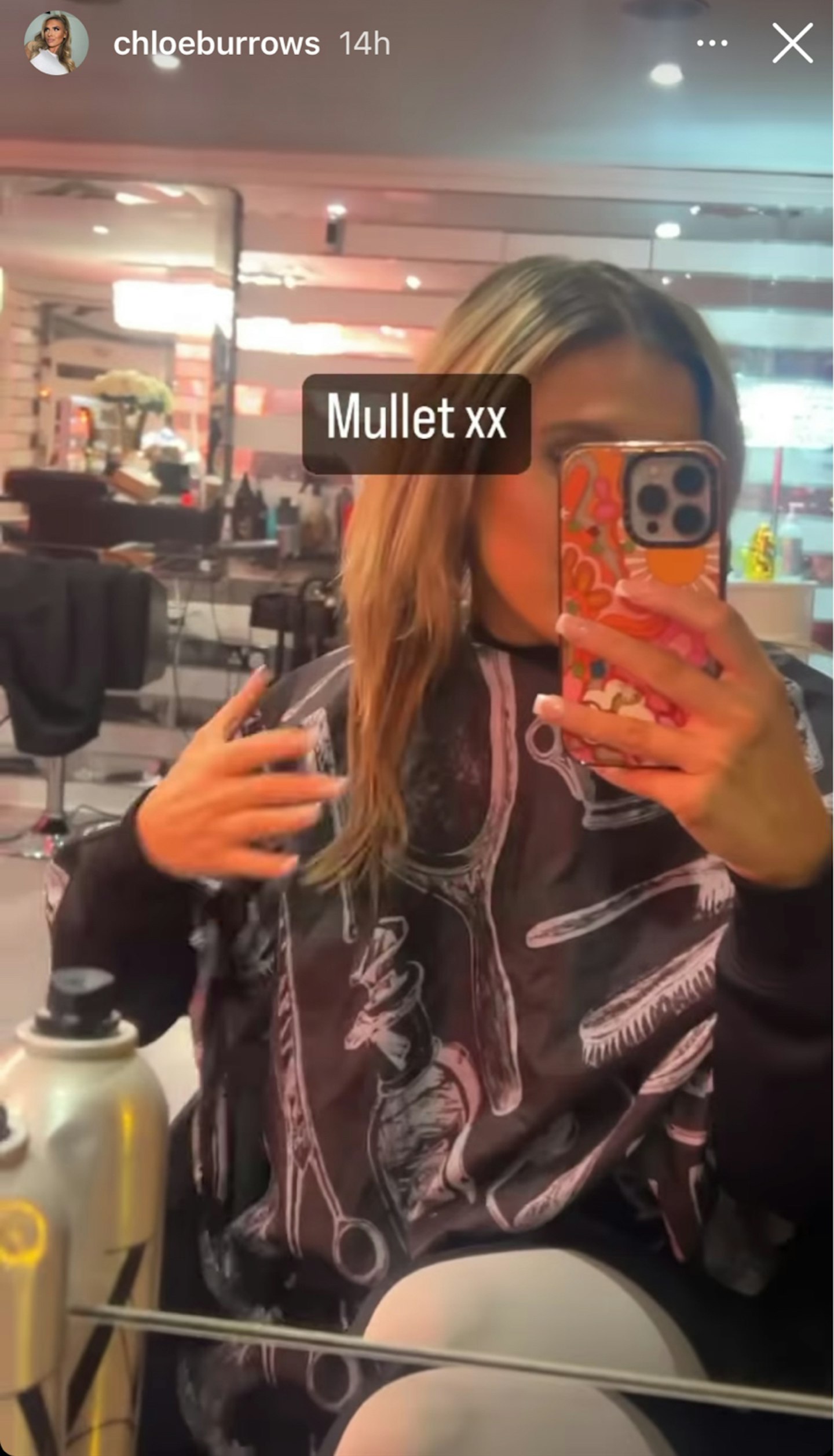 This isn't the first time Chloe has revealed her shorter, natural hair. During her last hair appointment, back in August, she revealed her natural hair to her followers as she had her extensions refitted.
When it comes to our fave reality stars, we get used to seeing them rave about their hair extensions and too right, they look amazing, but the maintenance is hard work and they often spend a lot of time in the salon getting them done (and then redone). It's a long process, but we love a sneak peak at their natural hair in between, which is always a lot shorter and thinner than their luscious extensions.
Chloe's hair refresh comes after her break up with her Love Island boyfriend Toby Aromolaran, who she was coupled up with during her stint on the romantic reality show.
Chloe and Toby were runners up of the eighth season and although they tried to make it work when they left the villa the couple have now split.
WATCH: 'I Wanted To Scream' Love Island's Anna-May And David On Ron And Lana | Heat Dates