There's never a dull moment over at The Oppenheim Group and, as Selling Sunset fans eagerly await the upcoming fourth season, it appears there's some major drama brewing as Mary Fitzgerald has revealed Christine Quinn has been BANNED from Heather Rae Young's wedding.
With Heather set to marry her fiancé Tarek El-Moussa in scenes that will air when the Netflix show returns to our screens, it seems not all of the cast have been invited to the ceremony.
While most of the real estate brokers turned reality stars have remained close to Heather, Mary has teased a feud between Christine and the rest of the cast after letting slip that the new mum won't be attending the nuptials.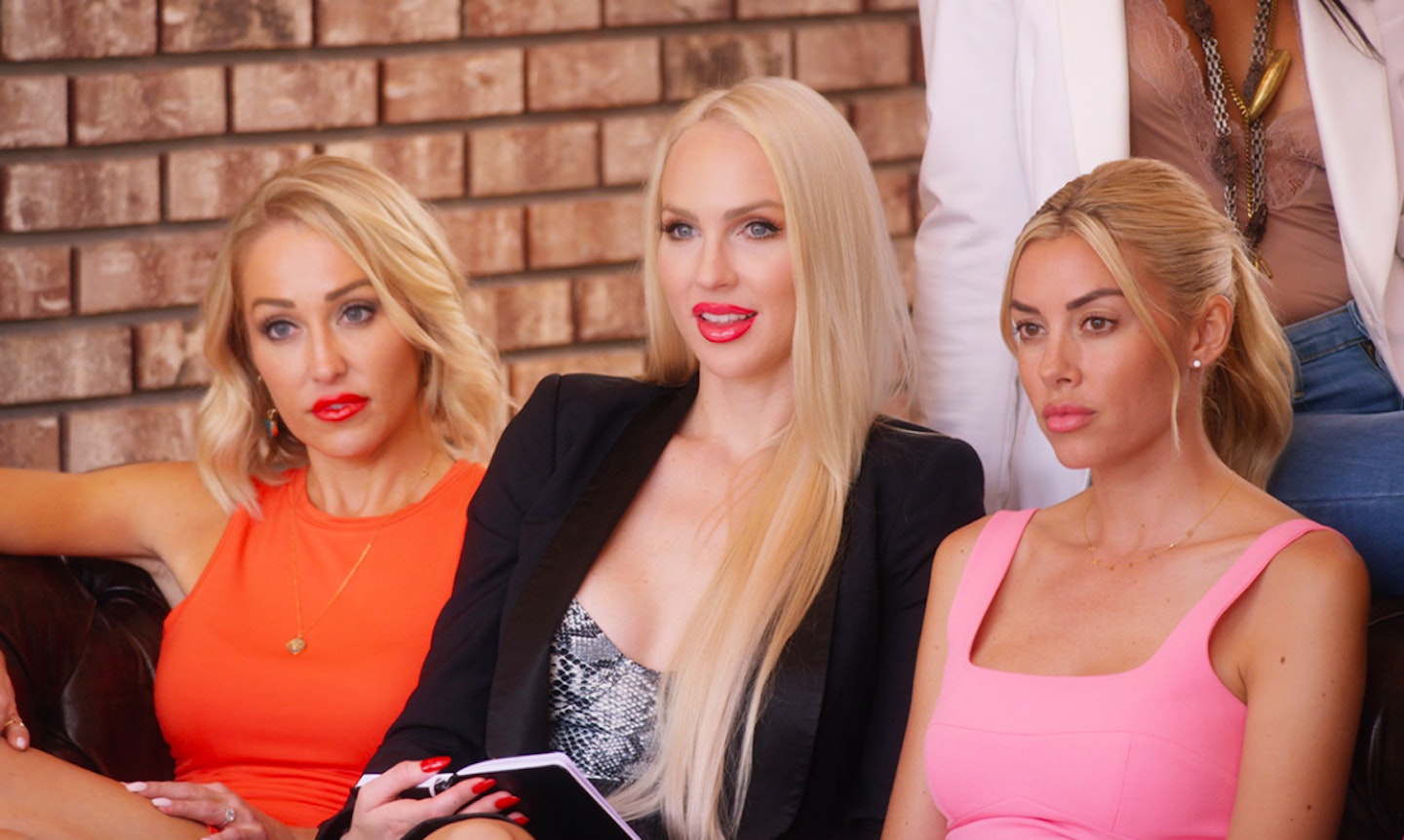 When asked if who will be at the wedding, Mary told Metro, "I think… well, I think everybody except Christine."
Teasing drama between Christine and the rest of the cast, she continued, "Yeah, things have happened, and I mean we are professional and cordial at the office, but outside of the office, most people don't choose to associate with her."
"I think everybody will see why and understand. All the cast members have kind of come to this… have arrived at this place for their own reason and for different events that have happened. But nonetheless, we're all at the same place."
CHECK OUT six reasons we're sold on Selling Sunset
Why we're sold on Selling Sunset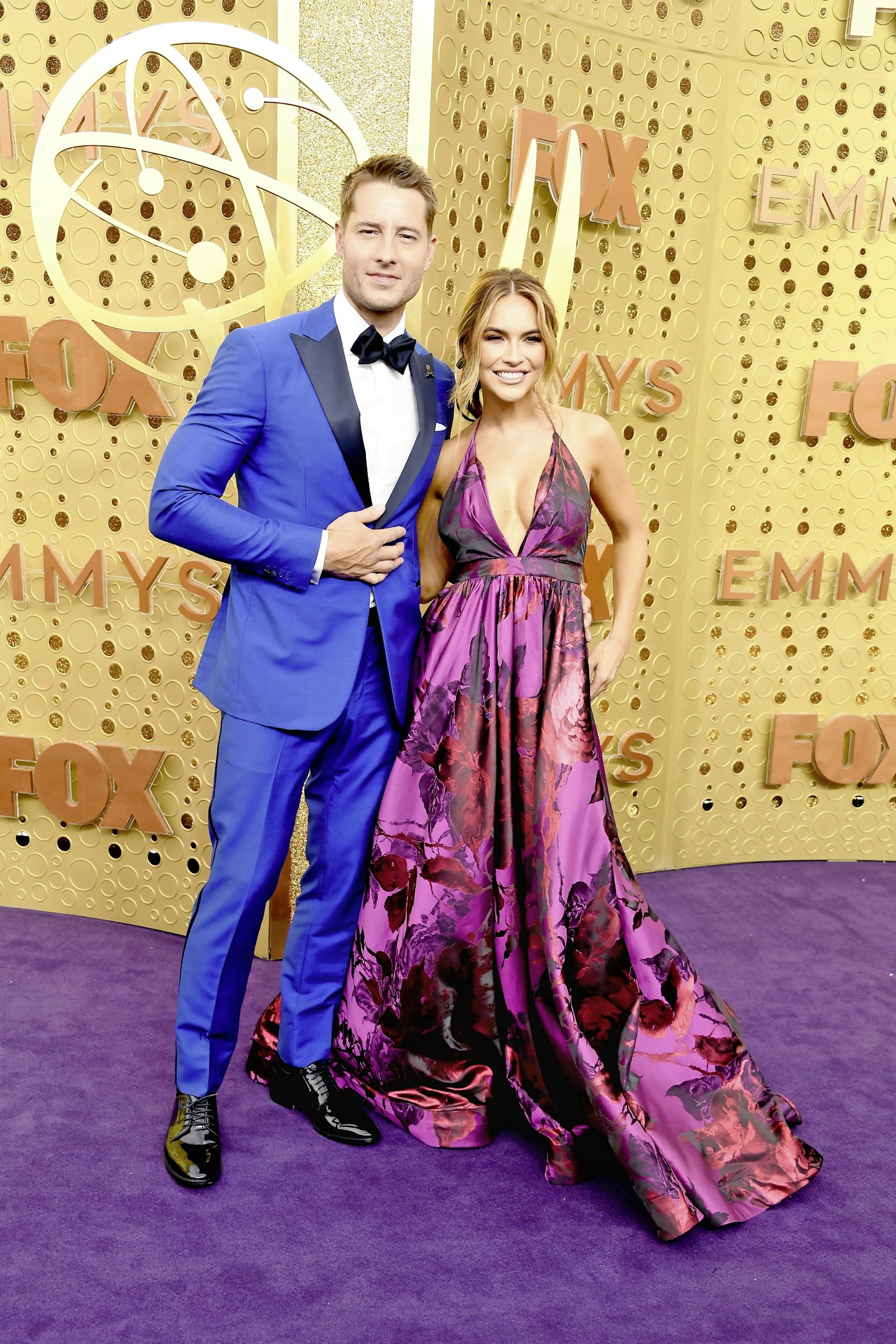 1 of 6
CREDIT: Getty
City of stars
When the likes of J-Lo and Nicole Scherzinger are on your books, there's no time to be starstruck. But that's not a problem when the brokers have starry connections of their own. Chrishell was married to This Is Us' Justin Hartley (sore point – he dumped her during filming), and was herself a daytime soap actress before getting her realtor's licence, while former NBA cheerleader Amanza dated actor Taye Diggs. Because this is Hollywood, most of the ladies working at Oppenheim are ex-models and actresses, and Heather was a Playboy Playmate.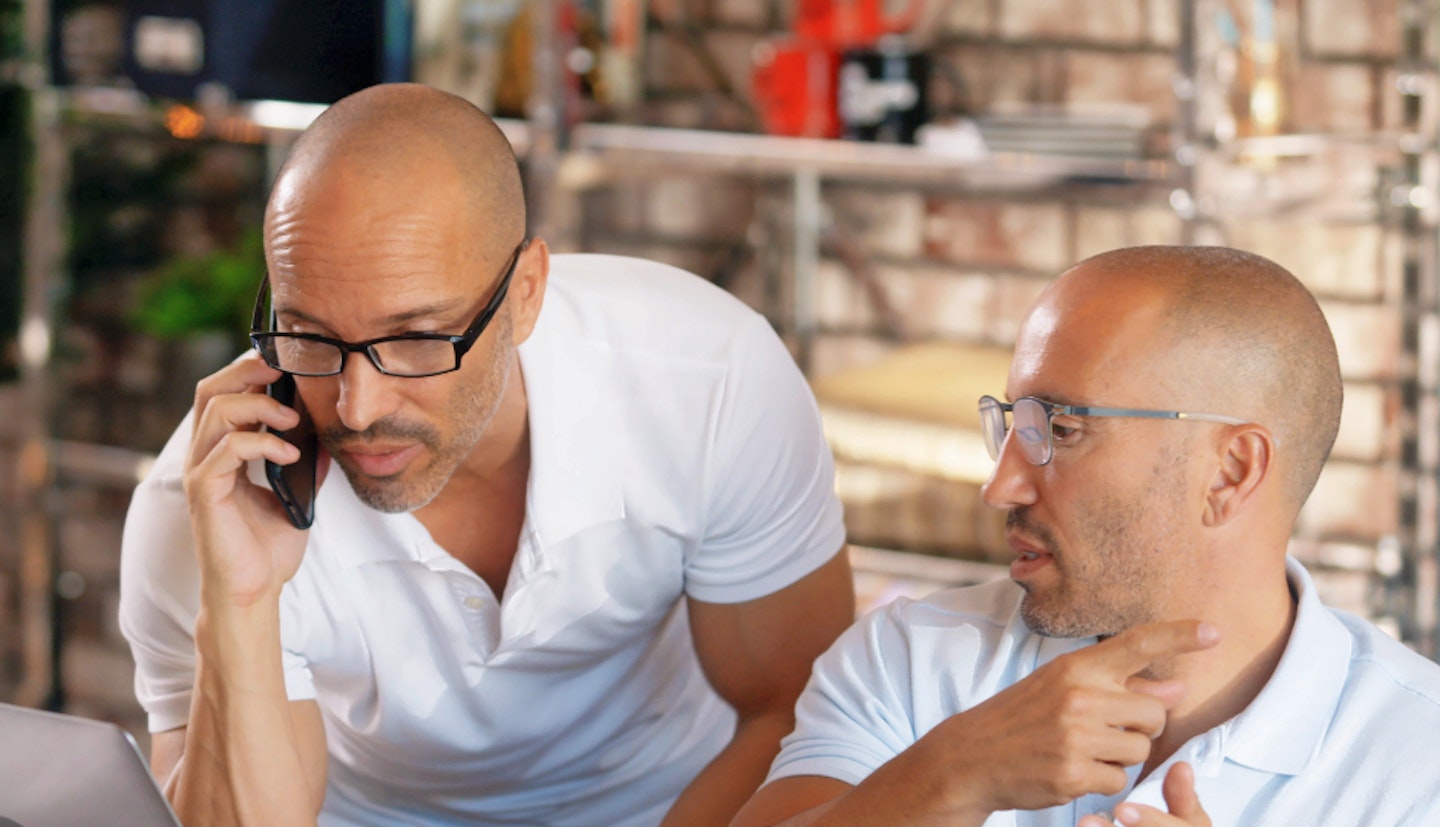 2 of 6
CREDIT: Netflix
Bosses with benefits
You might think it's awkward to work for your ex-boyfriend, but Mary has no such problem with Jason, who co-owns the brokerage with his twin brother Brett. In fact, the cast don't just work together, they play together, and often launch into all their personal dramz during office hours. The scandal of it all! But when they're not hugging and kissing, they're destroying each other with the bitterest war of words. At this point, we've honestly lost count of how many people Christine's fallen out with.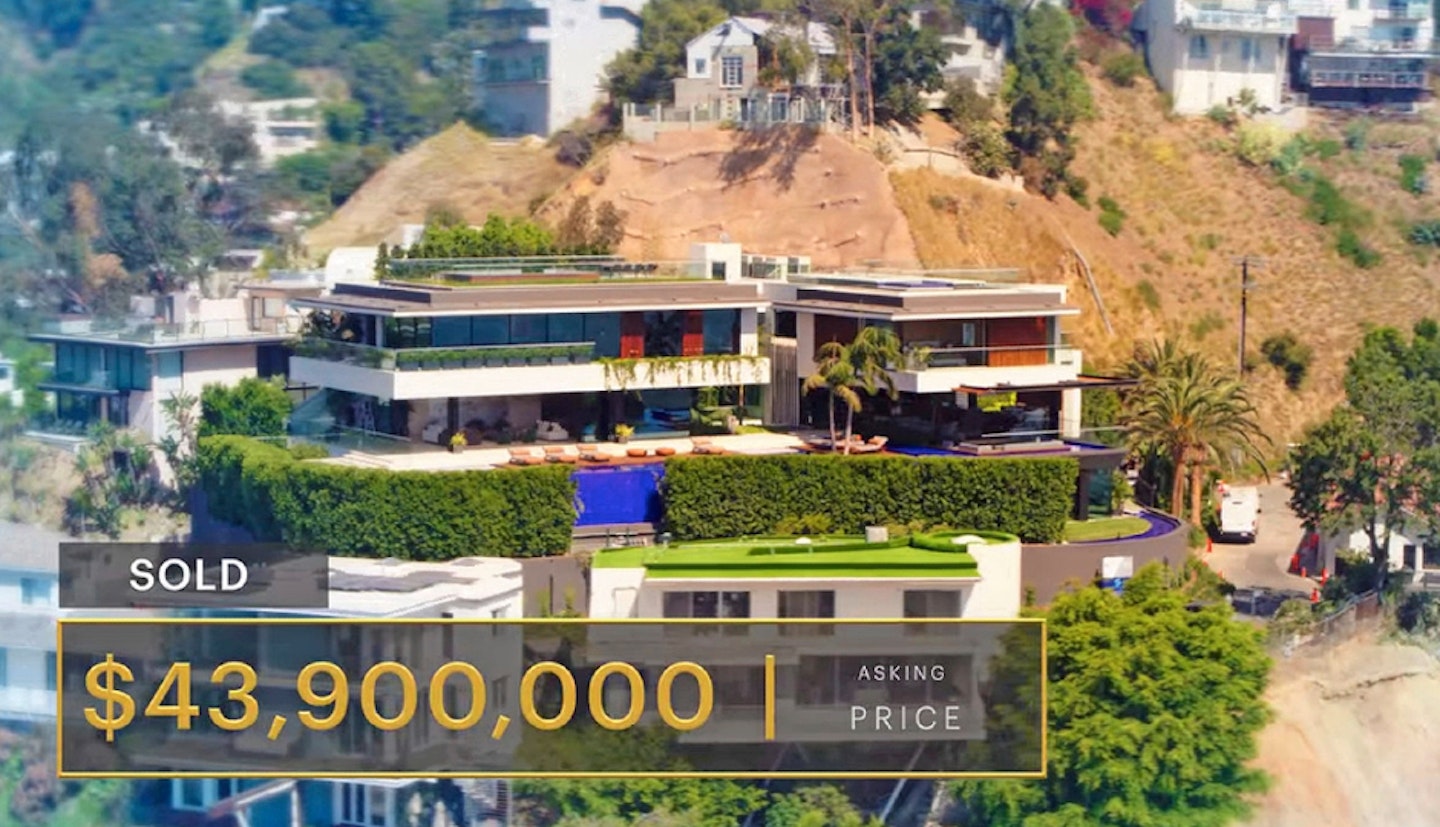 3 of 6
CREDIT: Netflix
Jaw-dropping digs
If that $44m property we mentioned is a bit modest for you, how about a $75m house, with nine bedrooms, 12 bathrooms and, of course, its own helipad? And it's not just the buyers and sellers who are rolling in dough – when the property price is so high, an agent can expect to earn over a million dollars in commission alone! Guess that's how they can afford all those Ferraris and Louboutins...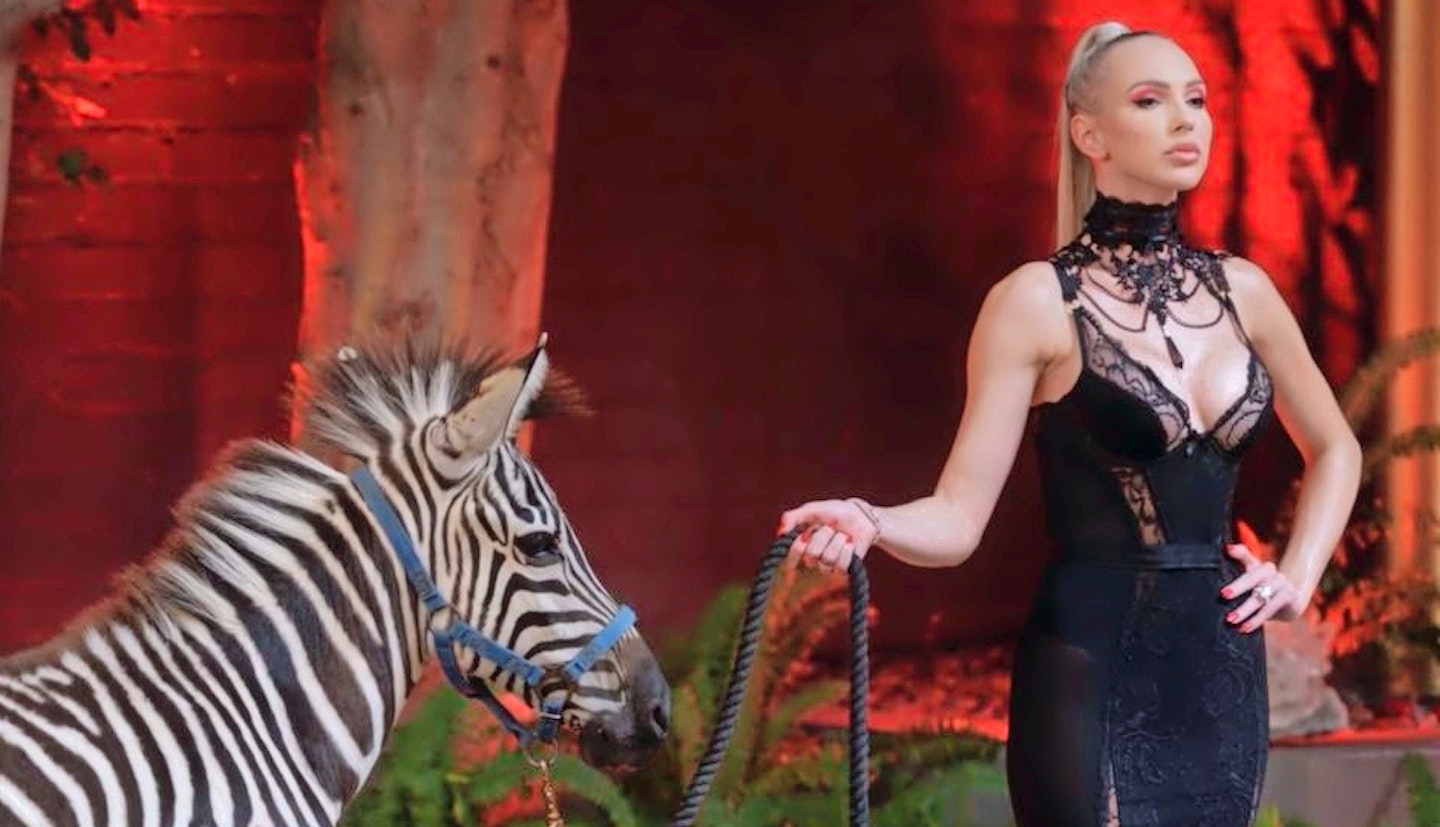 4 of 6
CREDIT: Netflix
Queen of mean
All hail Christine, the self-appointed MVP of Selling Sunset. Christine doesn't do subtlety – her couture outfits, cutting put-downs and claws-out catfights are so extra, they deserve their own spin-off series. Let's not forget, this is the lady who said she wanted a very "casual" engagement party... "with a sexual Phantom Of The Opera theme, a zebra, and Cirque du Soleil performers hanging out in the back." She also doesn't bite her tongue when it comes to having it out with her co-workers and making them earn their keep. Remember when she said that new girl Chrishell should "sit on the floor until she proves herself"? We love her and hate her all at once.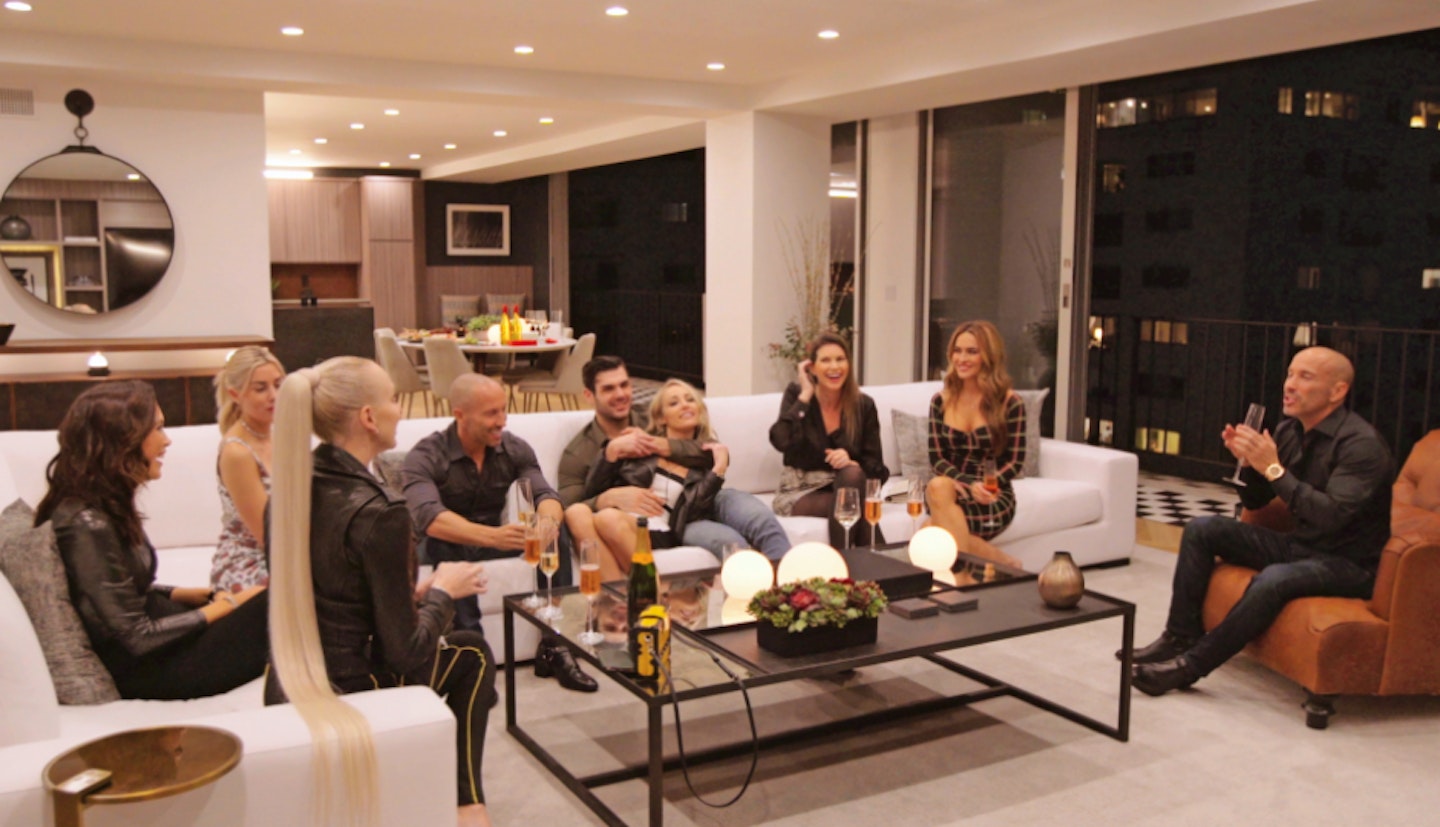 5 of 6
CREDIT: Netflix
Work hard, play hard
Honestly, zebras are small fry when it comes to Christine's wedding, which included chocolate gargoyle table settings, fake snow falling as she walked down the aisle, and four live swans. But it's not just the private functions that push the invite envelope – imagine going to an open house that offers free burgers and Botox upon arrival.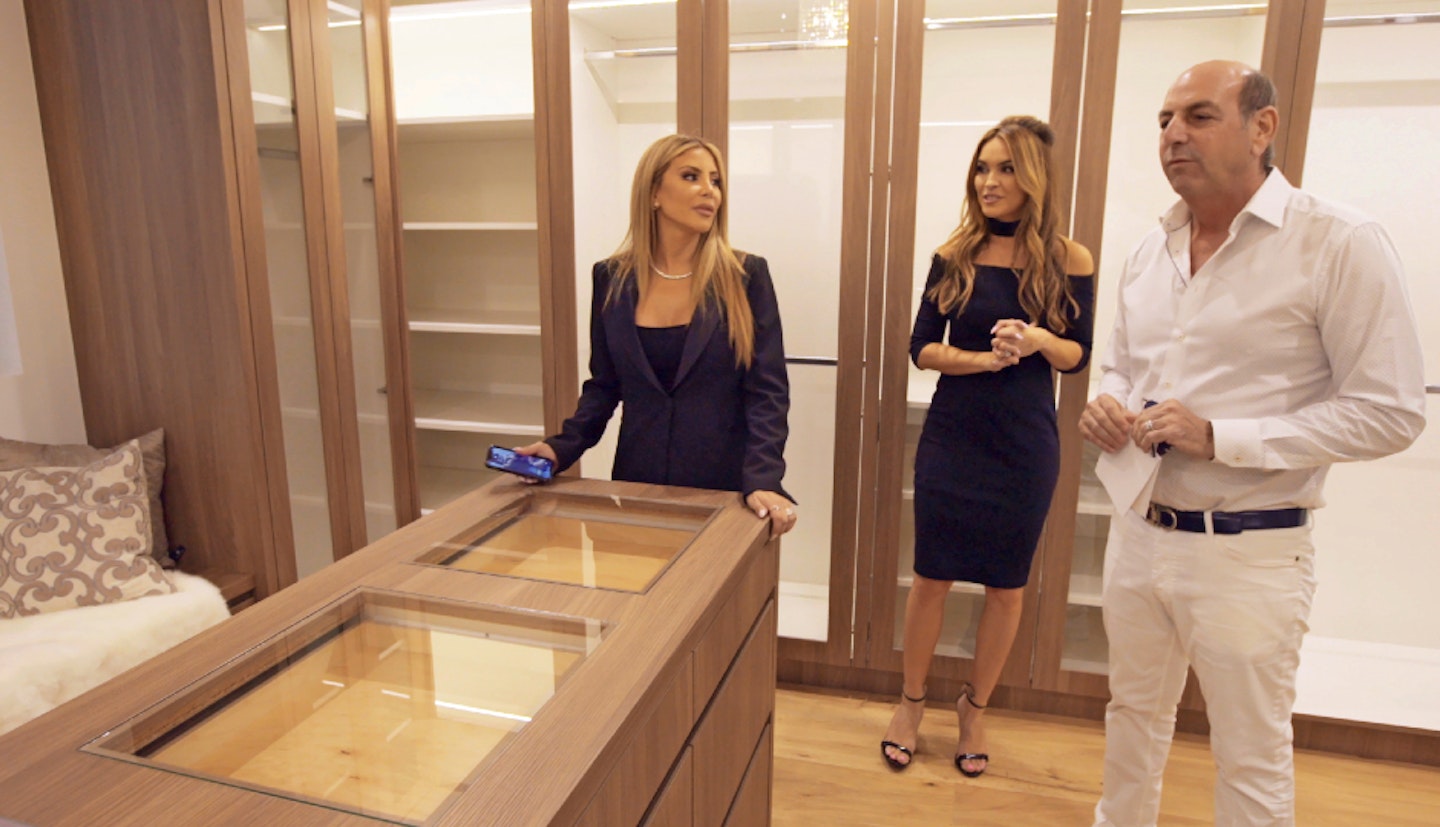 6 of 6
CREDIT: Netflix
Cut-throat clients
No one has more exacting standards than a client at The Oppenheim Group. And why shouldn't they? They've got money to burn and future house guests to impress. We particularly enjoy Alexandra, the monotone, impossible-to-please app entrepreneur, who gives Chrishell a major ticking off when she doesn't meet the brief, telling her, "My time is important." Special mention goes to Kim Kardashian's frenemy Larsa Pippen, who complains that a walk-in closet the size of our flat isn't big enough. Worse, there isn't parking space for her 12 cars.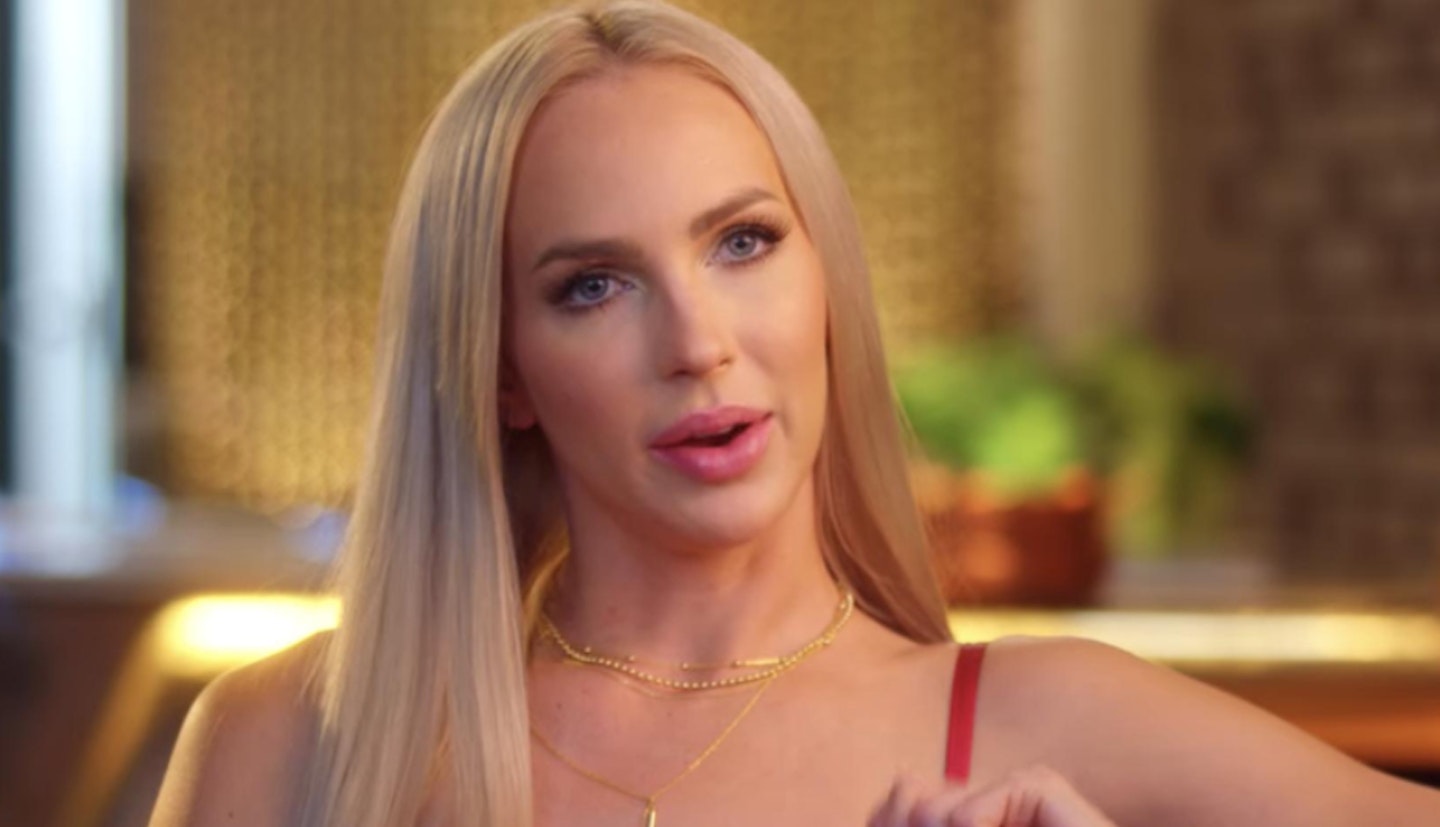 Mary's revelation comes after Christine admitted Heather "really hurt her feelings" with comments she made following Christine's pregnancy announcement.
"I'm thinking motherhood might soften her a little bit. From other girls I know in the past, it has softened them. So I'm sure it'll maybe [happen for her.] I'm hoping it will," Heather told Us Weekly at the time.
Heather's comments didn't sit well with Christine who, during an appearance on This Morning, said, "I was really shocked to hear that through the press. You know, it is what it is. And I hate when people shelter themselves behind the press. Say those things to my face, but they never will. So I was just really hurt and shocked and surprised."
WATCH Selling Sunset's Jason & Amanza reveal their fave celeb client
Look! More news!
Wait, what? Selling Sunset star appeared on Gemma Collins' reality show
Selling Sunset's Christine Quinn swears by this face tanner for glowy skin
Meanwhile, Mary recently admitted she was blindsided when Chrishell Stause and Jason Oppenheim confirmed their relationship.
Exclusively chatting to heat, she told us, "I never saw it coming because obviously she was married and so happy and he's always been a commitment-phobe. She's very serious in relationships, so I didn't even think about that and we're all just good friends. I think Brett probably knew first, but then I could just tell, I was like, 'Jason, what are you not telling me?' I could just tell by his smile, I just knew.
"I've been keeping it a secret for them and trying to help them hide it for a few months now. Just so they can see what their real feelings are, where it's going before they share it with the world and then have all the pressure of everybody and anybody putting their two cents in."