Being married to a footballer definitely has its drawbacks as well as many, many benefits – just ask Coleen Rooney and Annie Walker. Both women live in huge Cheshire mansions with their adorable children, go on untold holidays, have large designer wardrobes and are blessed with a never-ending supply of cash thanks to their mega-rich husbands, Wayne Rooney and Kyle Walker.
But it's also because of those men and their indiscretions and drunken misdemeanours that Coleen, 37, and Annie, 31, have had more than their fair share of tears and pain over the years. So it's understandable that the two women are planning a fun sunshine break to forget about their worries, and we bet their husbands' ears will be burning.
"Coleen and Annie have a lot in common, and just really get each other – and they've really been able to confide in each other, something that's quite rare for both of them," our insider says.
"They're planning a long weekend away, somewhere sunny, where they can really let their hair down – lots of wine, dinners and nights out. They say they both deserve it after all the crap they've had to deal with in the last few months, along with juggling being mums to young kids and their wayward husbands."
The source continues, "Coleen knows how much Annie could do with a little shoulder to cry on, and how tough it is to be always questioning if you're making the right decision with your relationship. Coleen isn't one to stick her nose into anyone else's business – she just wants to make sure that Annie has a friend who is looking out for her and knows that the best way to get through these times is often by just making sure she's having fun and has her own life going on, just to have that bit of distraction."
Annie – who has three sons, Roman, Riaan and Reign, with her teenage sweetheart Kyle – was left devastated earlier this year, when Kyle, 32, was pictured gyrating against a woman with his trousers down in a nightclub. The scandal came after Annie had already taken him back following several allegations of cheating, and dealt with the fact that during a break, he'd fathered another son with reality star Lauryn Goodman. Annie's decision drew criticism from Lauryn's friend and Coleen's WAG rival Rebekah Vardy, who accused Annie of being a "doormat".
Coleen and Annie have always been friends, but we're told it was Becky's comments that really made Coleen take Annie under her wing. Following Coleen's win in the libel case Rebekah brought against her – after Coleen accused Becky of selling stories about her – Rebekah has continued to make jibes at her rival, especially at the state of her marriage. It has been well-documented that Wayne, 37, has cheated on Coleen in the past, but the mum of four has stuck by him and is finally in a good place in her marriage.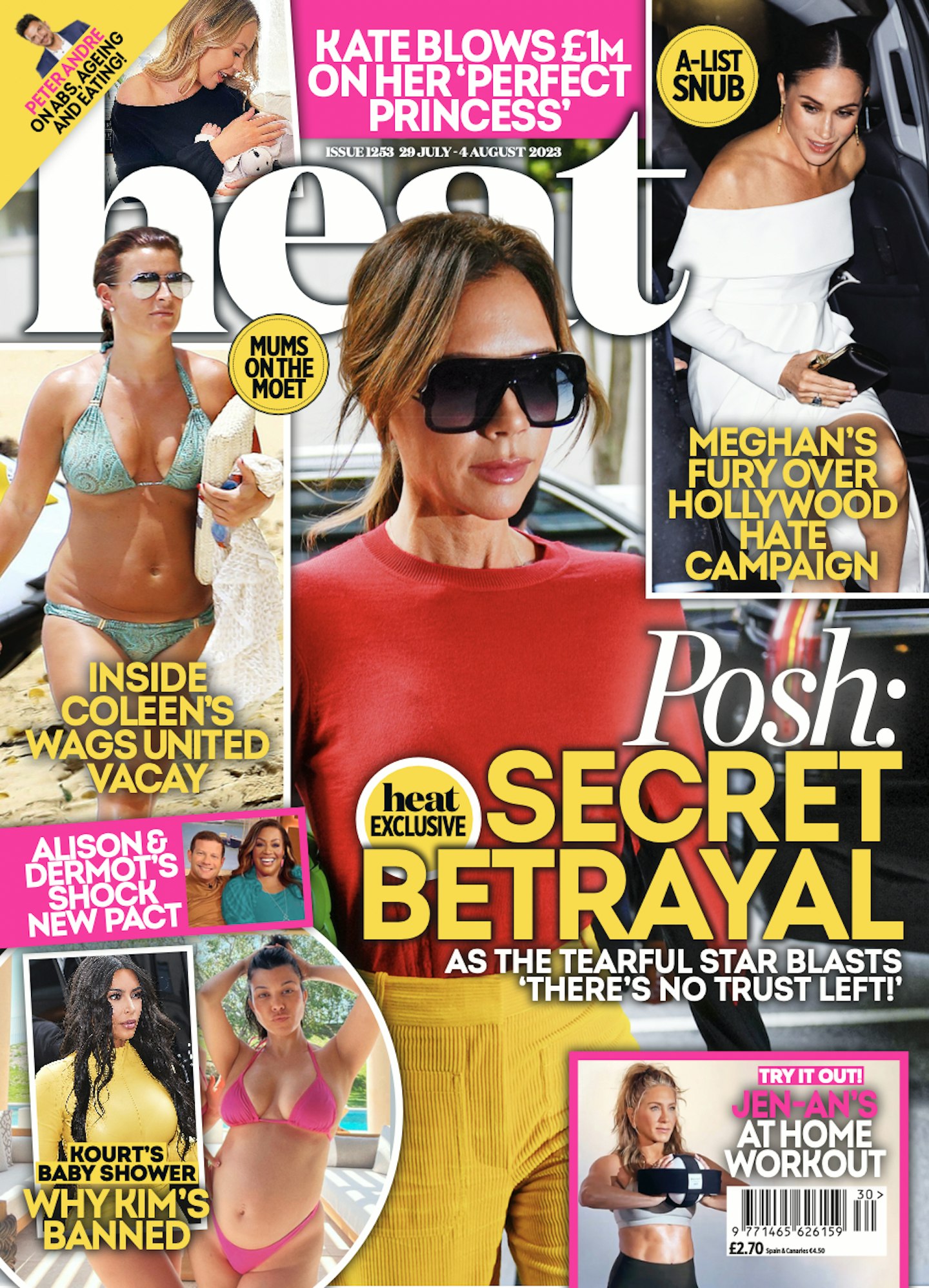 "Coleen jokes that chatting with Annie was a like lightbulb moment, as it helped her to understand her past," our source says.
"But it's also been great therapy for what she's still going through with Becky, and it's a safe space where she can really rant. Coleen sometimes feels like she can't complain about anything, because everyone tells her that she's so lucky. It's the same for Annie – so they both love getting together, because they can just properly unload, and speak their minds about the people who have caused them all this trouble."
WATCH: 'It's Fake From Both Sides!' Kady And Ouzy Spill Love Island Tea | Heat Dates