If you thought their WAG war ended in the High Court last year, you clearly underestimated the animosity between Coleen Rooney and her arch nemesis Rebekah Vardy. Now, things are kicking off  between them again – in a major way  – after Becky launched a full-on attack on one of Coleen's closest friends. And heat's insider says that, while Coleen is furious she's found herself drawn back into the battle she thought was over, she's also delighted to get her revenge now that everyone can see how "attention-seeking and mean" Becky can be.
"Coleen is raging, wondering if she's ever going to escape this woman. It feels like Becky's obsessed with her and will never stop stirring things up between them," says our insider close to the 36 year old, who shares sons Kai, 13, Klay, nine, Kit, seven, and Cass, five, with her footballer husband Wayne.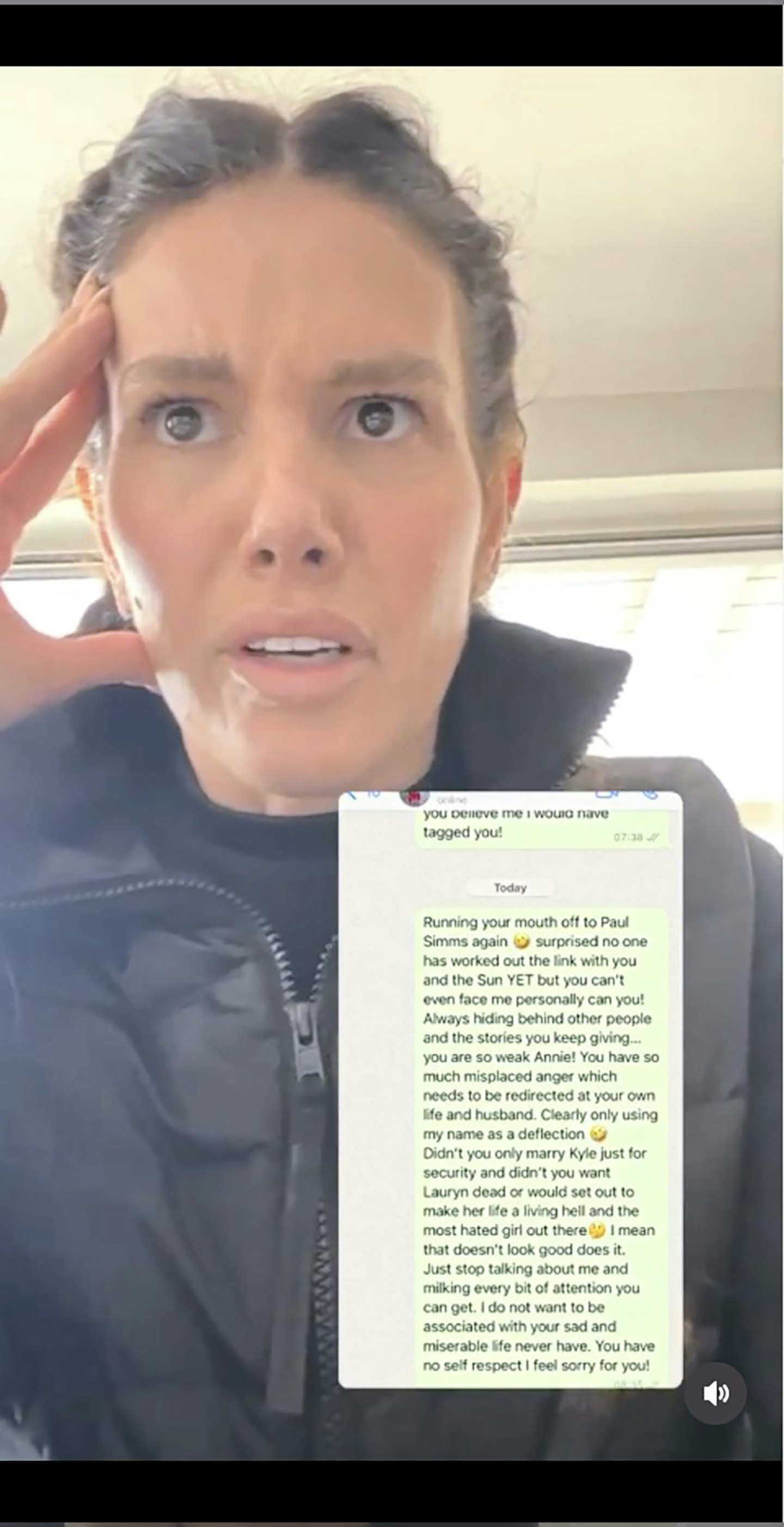 "It's exhausting to be continually pulled into this drama, when she'd rather Becky never came anywhere near her or her friends again. But at the same time, all of this actually feels like vindication for Coleen. She says the one positive is at least everyone can see Becky for what she is – attention-seeking and mean. It's like she's got revenge on her without having to even do anything."
It was a dramatic week on Instagram, as Becky, 41, shared a series of emotional videos attacking fellow WAG Annie Walker – a close friend of Coleen's – calling her "weak" and "miserable". As heat told you previously, the feud began when Annie was left crying on Coleen's shoulder after her husband, footballer Kyle Walker, was caught drunkenly flashing women in a bar and grinding up against them. After Annie took offence to a comment from Becky, the wife of Leicester City striker Jamie went on the attack, accusing Annie of being "a doormat". She also seemed to reference Coleen, blasting Annie's "little community, like a group of playground bullies".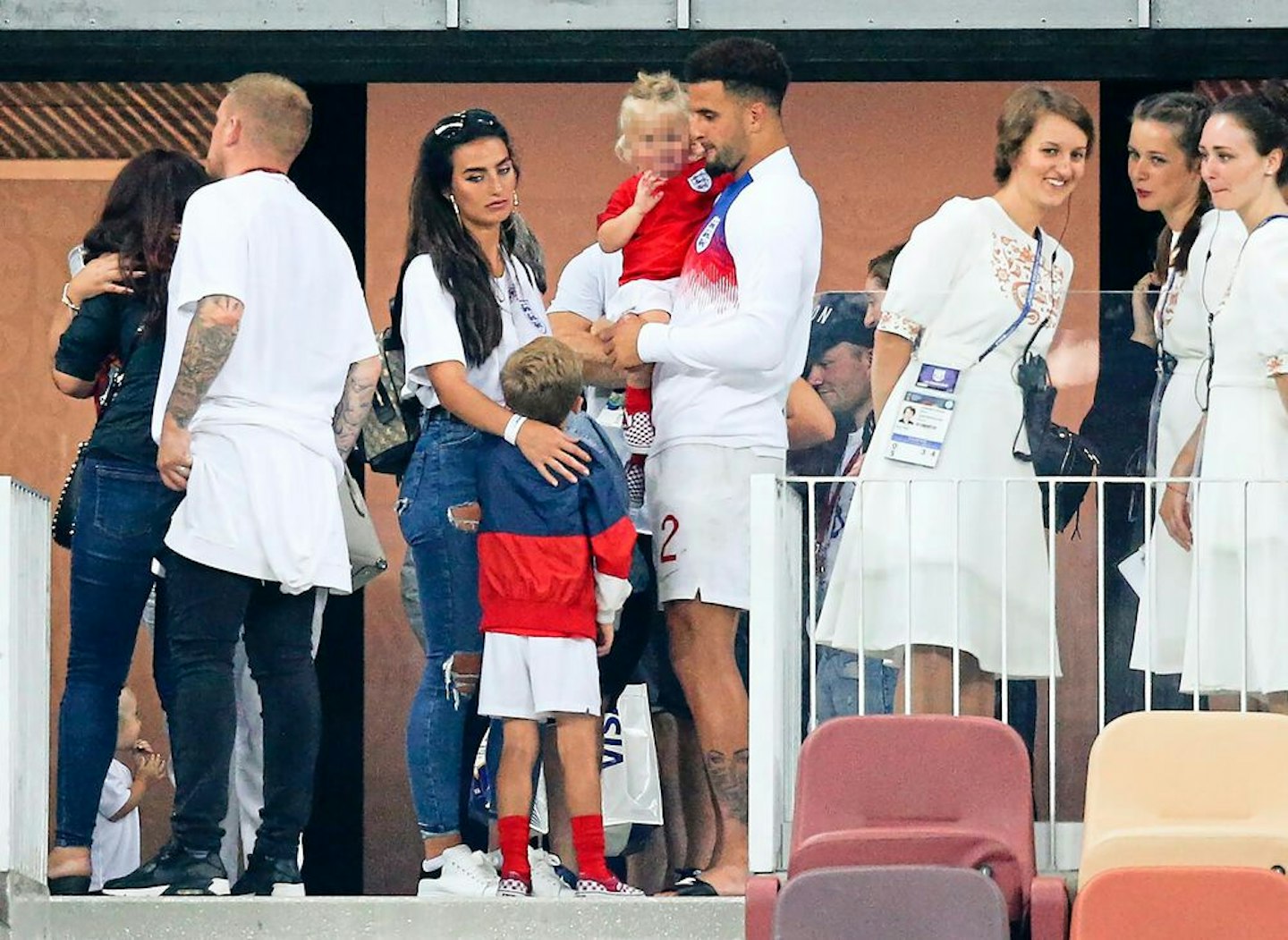 Things seem to take an even-worse turn last week, after a story in The Sun accused Becky of sending a "brutal" message to a "livid" Annie. Becky quickly returned to Instagram to retaliate, sharing two video reels, and accusing Annie of "running your mouth off" to the paper, adding, "Yes, I'm angry. Yes, I did send her a message."
In a bid to prove her point, the mum of five went on to share the vitriolic WhatsApp message she'd sent Annie, which read, "You can't even face me personally, can you? Always hiding behind other people… you are so weak, Annie! You have so much misplaced anger, which needs to be redirected at your own life and husband." She then blasted Annie's marriage, mentioning model Lauryn Goodman, who got pregnant by Man City player Kyle three years ago, while he and Annie were separated.
Becky wrote, "Didn't you only marry Kyle just for security, and didn't you want Lauryn dead or would set out to make her life a living hell and the most hated girl out there? I mean that doesn't look good, does it? Just stop talking about me and milking every bit of attention you can get. I do not want to be associated with your sad and miserable life, never have. You have no self-respect, I feel sorry for you."
Lauryn then commented with three applause emojis, adding, "Truth is starting to come out… only taken three years!"
According to our source, Coleen feels Becky has shot herself in the foot with her behaviour, and it's the payback she deserves. Coleen famously spent three years in and out of court fighting the Wagatha Christie libel case, after Coleen accused "Rebekah Vardy's account" of selling stories about her. Our source says, "Coleen knows that most people thought the court case was a horrible waste of money and only done for vanity. Now, everyone can see from the texts and the videos some of the vile things Becky says, and that's a comfort."
But we're told Coleen's not only upset that Annie has been publicly abused by Becky, she's also taking it personally. Our source says, "While Becky may not have been making a direct swipe, Coleen knows there were thinly veiled digs at her. Becky knows Annie is a close friend of Coleen's, so this is throwing shade at both of them. She seems to want to provoke the situation and suggest Coleen's been a doormat and a victim with Wayne. It's miserable, being dragged back into this twisted world of angry videos and accusations. Coleen feels she's put up with so much poisonous gossip and lies over the years, and this has got her feeling really on edge. She can't believe how low Becky is stooping."
Sources say Annie and Coleen have bonded over their party-animal husbands, having both endured cheating scandals and embarrassing headlines. Former England captain Wayne – who now manages DC United in Washington – has hit the headlines multiple times for cheating on his childhood sweetheart, and was arrested at Washington airport for public intoxication in 2019.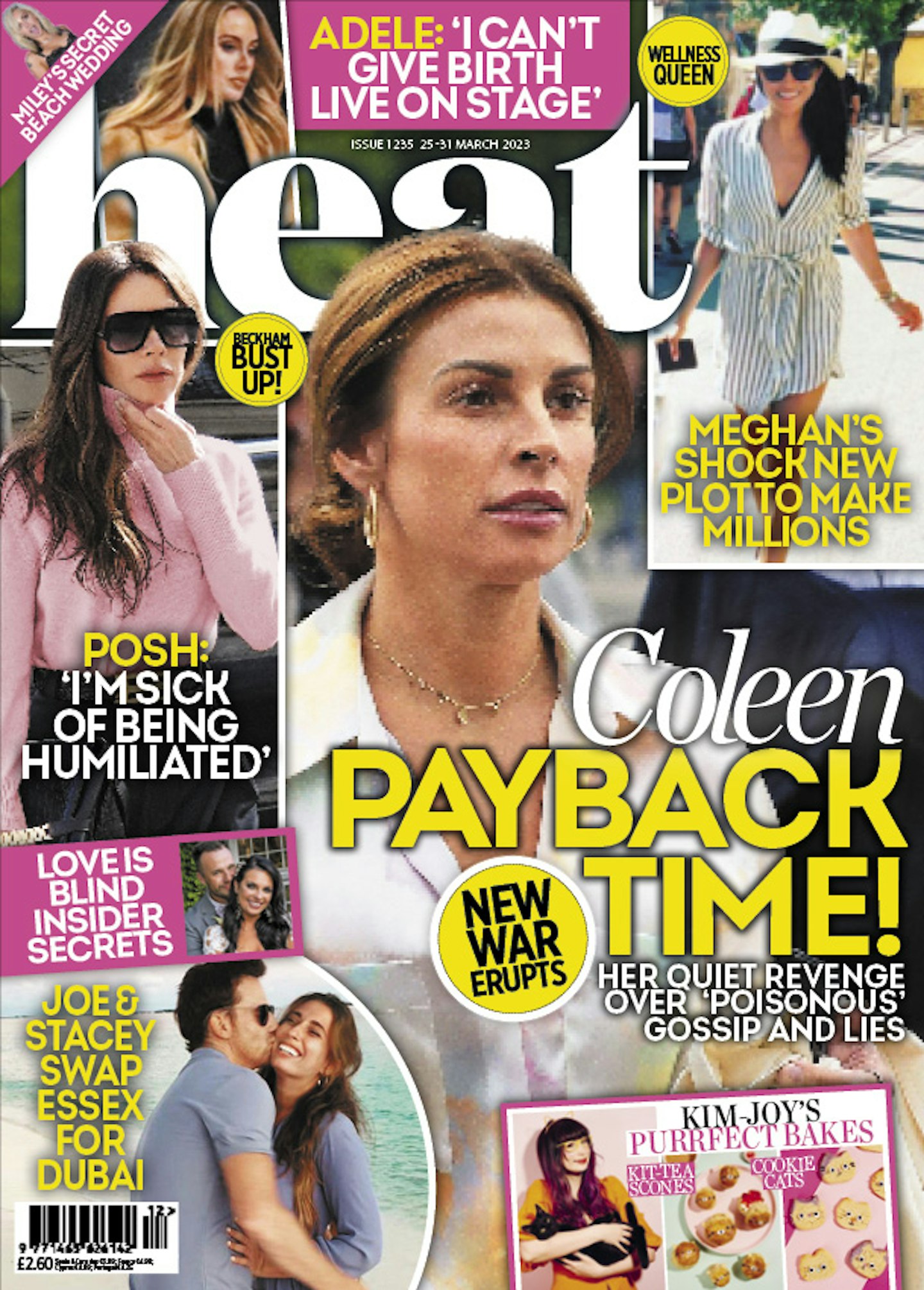 Meanwhile, Kyle, 32, shocked fans last year when he was caught urinating on a hotel wall after a boozy day of drinking. And Becky seemed to be referencing Wayne's indiscretions last week via the comments on her post. Replying to one fan, the WAG wrote, "I've a happy family life, beautiful children and a wonderful and faithful husband who loves us all unconditionally, so I'm winning at life, full stop."
Last week, Coleen posted loved-up pictures of a recent trip to visit Wayne in Washington, where they enjoyed some quality time without the kids, and our source says she's determined to rise above the latest drama.  We're told, "Coleen spent over two years of her life hearing Becky's name and thinking about her every single day. It really poisoned her life. She doesn't want to go back to that and would prefer to never hear of Becky or see her face again – but she's also ready to fight back if she needs to."