It's been quite the week for Coleen Rooney. Not only did she finally open up on all the years of husband Wayne's cheating and their rocky marriage in a new documentary, her ongoing court case with WAG rival Rebekah Vardy, 39, took a dramatic turn – with many claiming it was victory for Coleen.
Two years after Col accused "Rebekah Vardy's account" of leaking stories about her, representatives for the two women appeared in court again ahead of their high-profile trial.
Becky – wife of Leicester striker Jamie – is suing Coleen for libel, but as part of Coleen's defence, her legal team showed the judge messages between Becky and her agent Caroline Watt, in which they appear to collude about selling stories on Coleen, and call her a "c**t".
Although Becky has denied it, many feel this latest round of evidence has given Coleen the upper hand.
Straight after the court revelations, Coleen, 35, looked relaxed and happy as she posed on the red carpet with Wayne at the premiere of his new documentary, Rooney.
As well as focusing on his football career, the Amazon Prime show deals with the fallout after Wayne was caught cheating on Coleen with prostitutes, both back in 2002 when they had just started dating, and then again in 2009, when she was pregnant with their eldest son Kai.
"The first time we were young, so there was a lot of arguing," Coleen confessed. "I knew groups that Wayne was hanging around with that weren't good for him… [I] didn't want him to stop being friends with them, but I didn't want him to go out with them because they got in bad situations. Alcohol is a lot to blame and still is, up to this day, with things that have happened recently. It's not a good thing for Wayne to be unsupervised."
As well as Kai, the couple – who started dating when they were 16 after Wayne had begged Coleen for a date from the age of 12 – are parents to Klay, eight, Kit, six, and four-year-old Cass.
In the documentary, Coleen admits that part of the reason she stayed with Wayne is because of the kids, but that it's also due to the fact they love each other. She says she's no longer consumed by the anger she once had and just hopes he doesn't do it again.
"Obviously, I listen to the people that matter to me – my mum and dad always give me a positive outlook on things," she said. "Hopefully, he's learnt and he doesn't get himself into any of those horrible situations again. But it's happened and I've got to live with it… if I couldn't cope with living with it, I would have ended the relationship. I haven't got the anger I did at the time. I do think it's amazing that we are where we are today. We're lucky that we both had the strength and support of each other and the people around."
CHECK OUT: celebrities who took back cheats
Celebrities who took back cheating partners - slider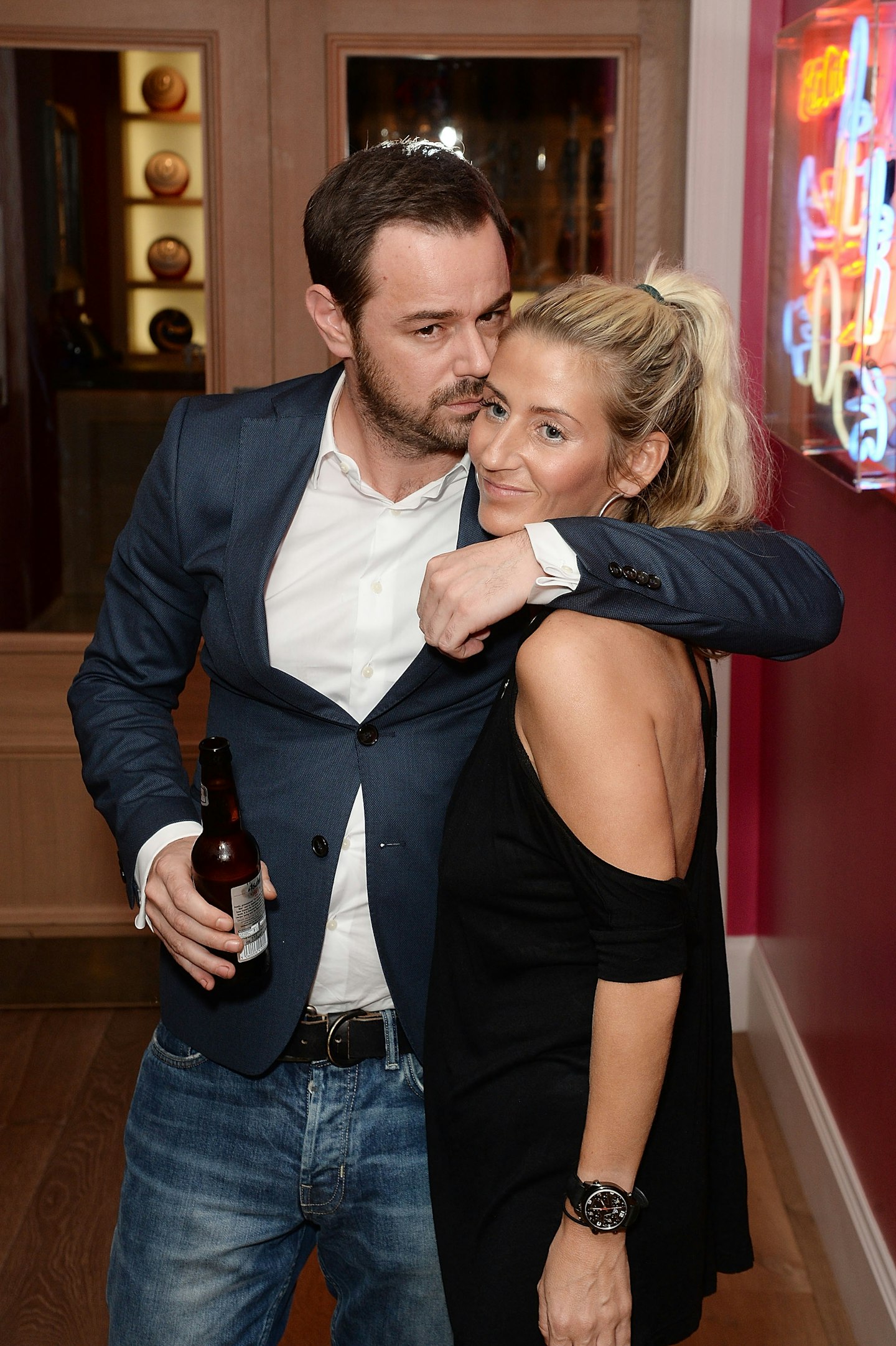 1 of 21
CREDIT: Getty Images
Danny Dyer and Joanne Mas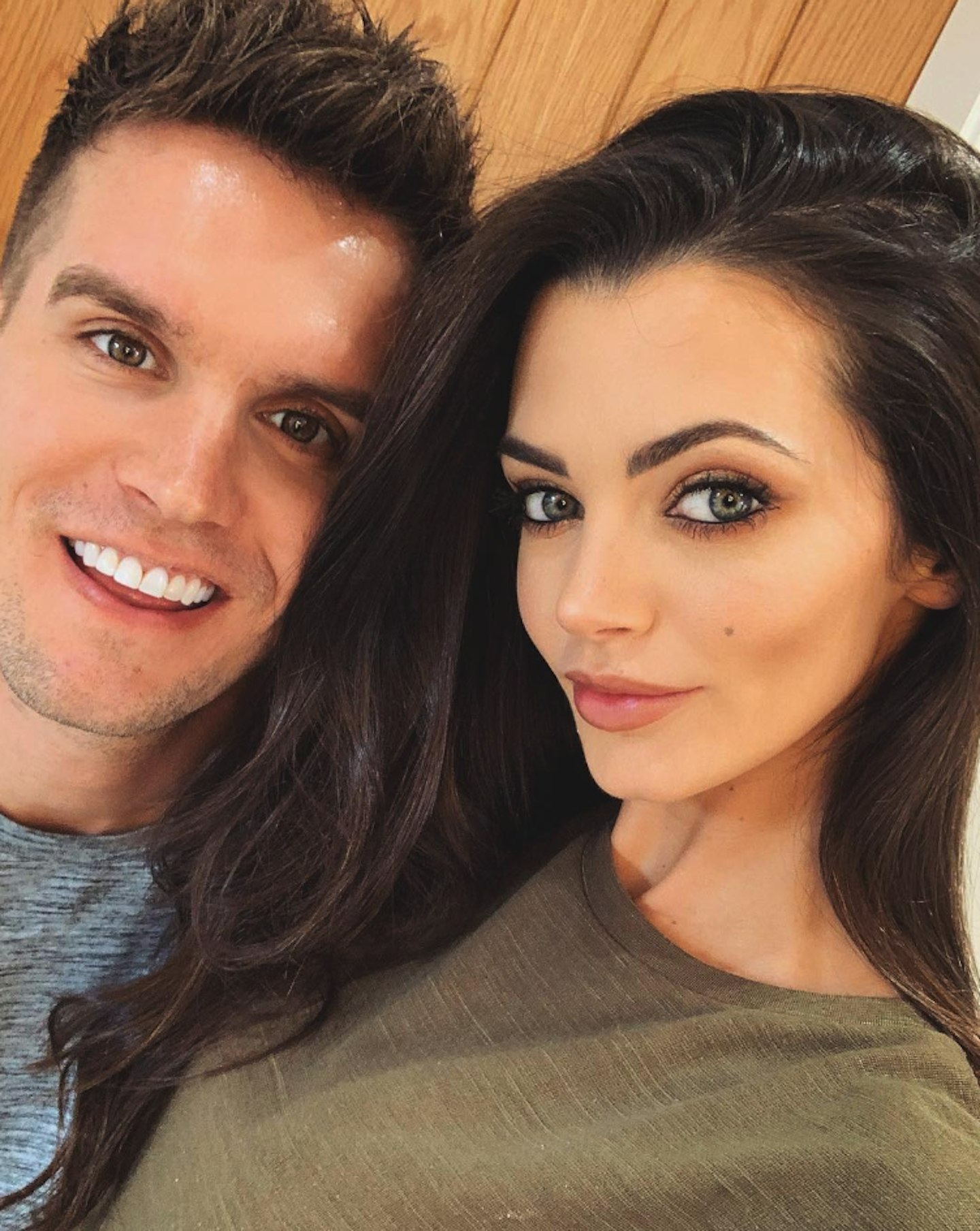 2 of 21
CREDIT: Instagram / emma_jane1392
Gaz Beadle and Emma McVey
Emma McVey accused Gary Beadle of cheating on her after he brutally dumped her via text. However she later fell pregnant with their first child, they reunited and the happy couple are now engaged and parents of two.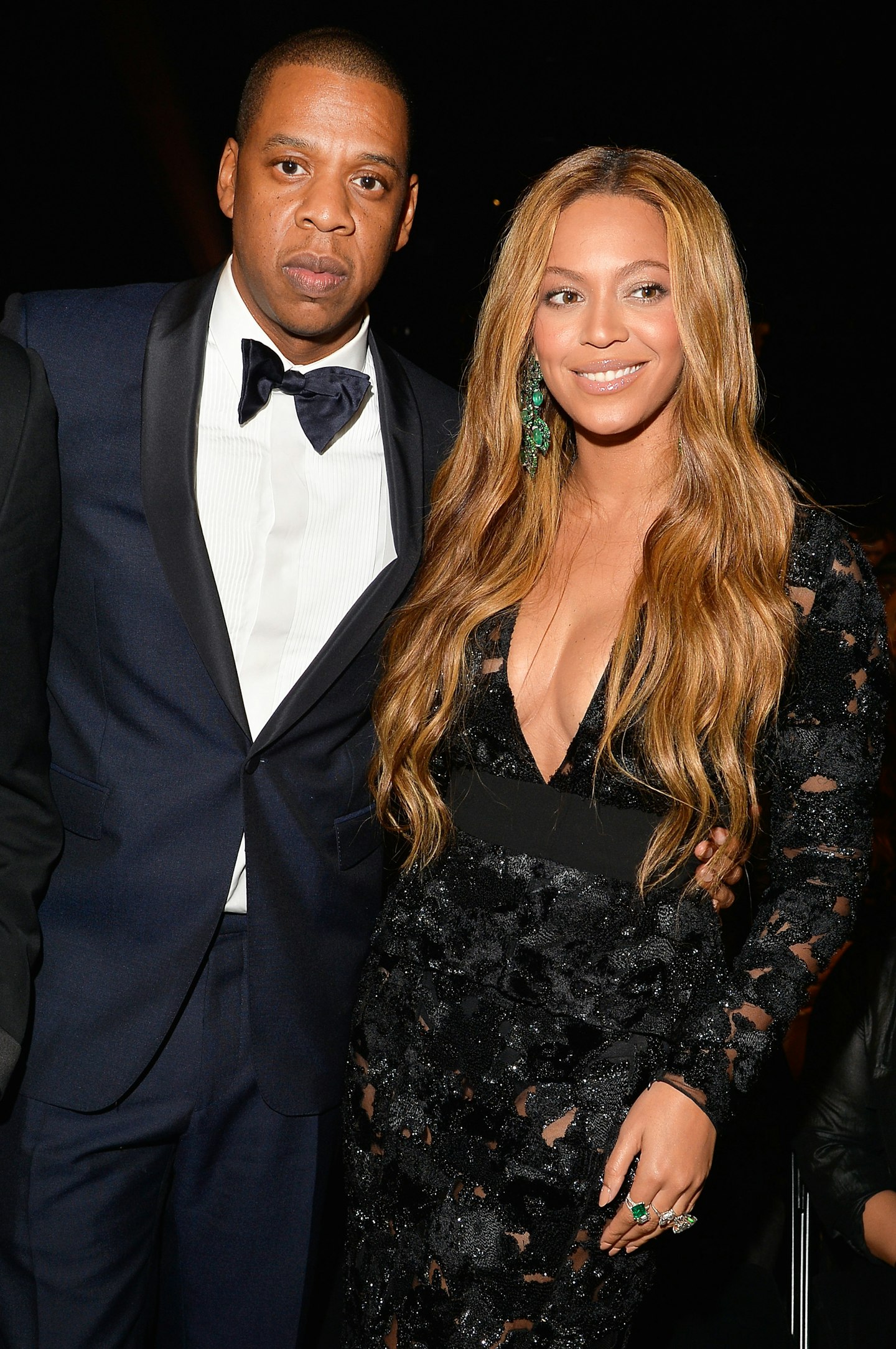 3 of 21
CREDIT: Getty Images
Jay Z and Beyoncé
The world was shocked in 2017 when Jay-Z admitted he cheated on his wife and the mother of his children Beyoncé. They've since moved on from the drama and have even released a joint album together.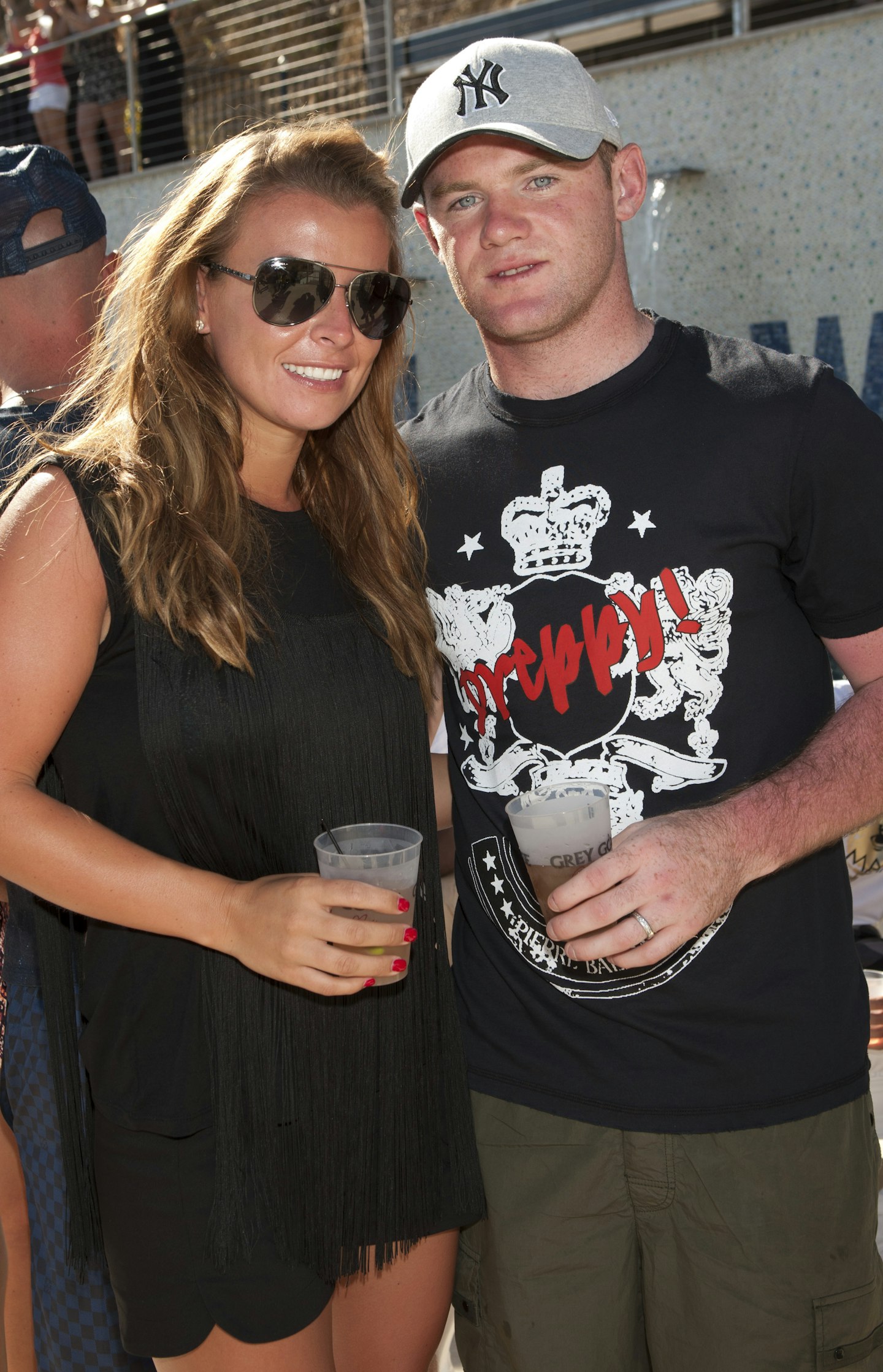 4 of 21
CREDIT: Getty Images
Coleen and Wayne Rooney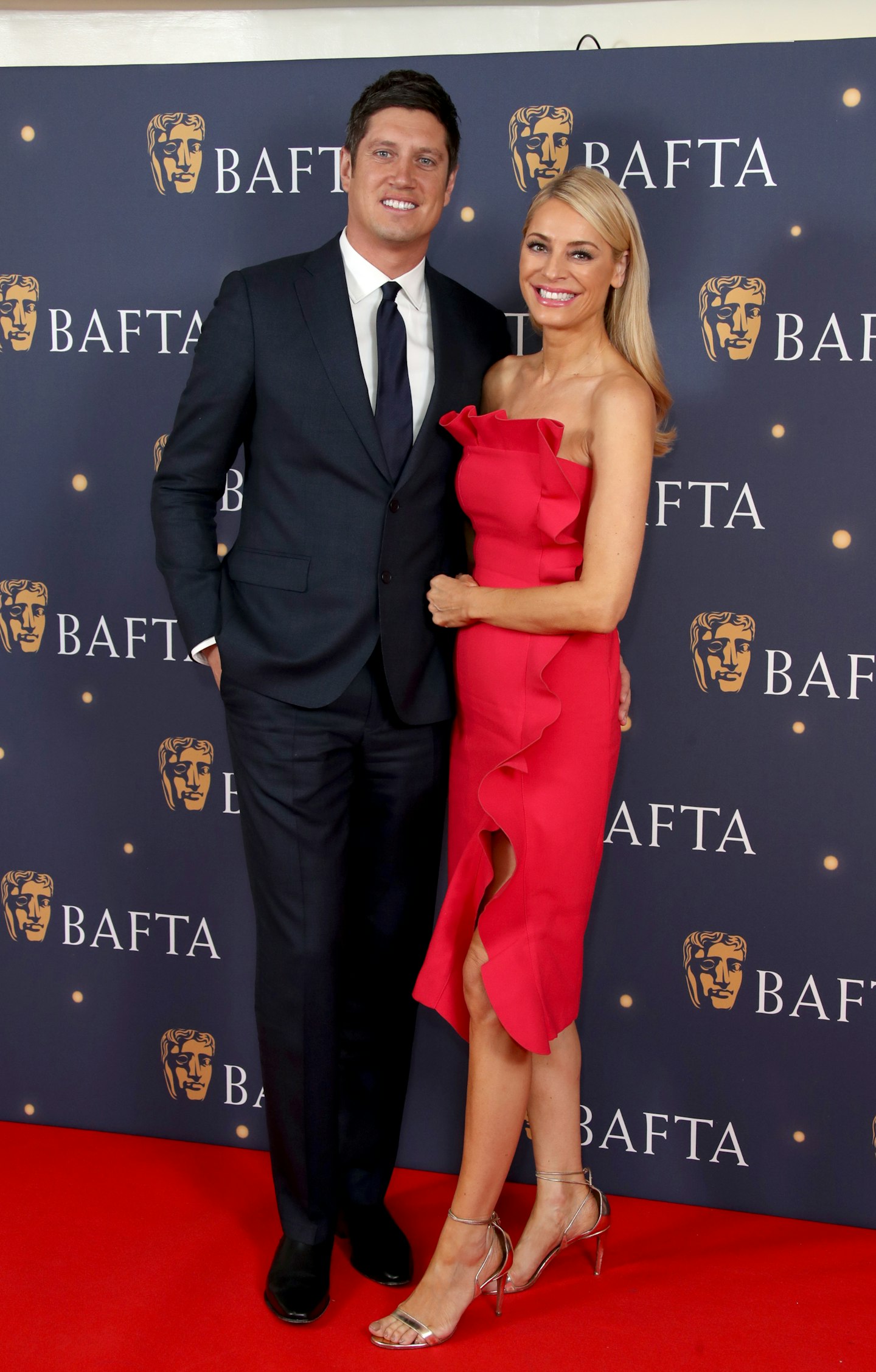 5 of 21
CREDIT: Getty Images
Tess Daly and Vernon Kay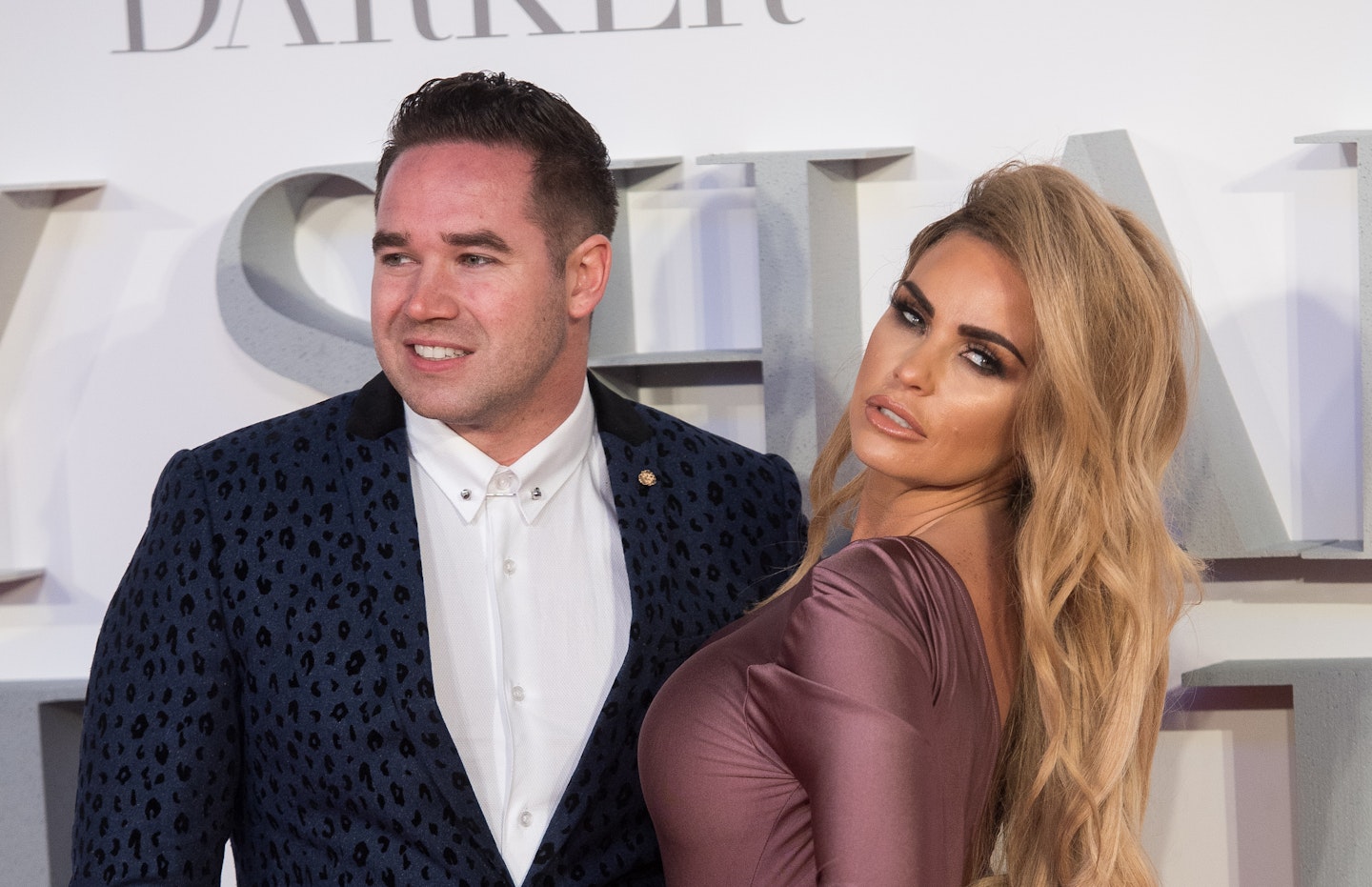 6 of 21
CREDIT: Getty Images
Katie Price and Kieran Hayler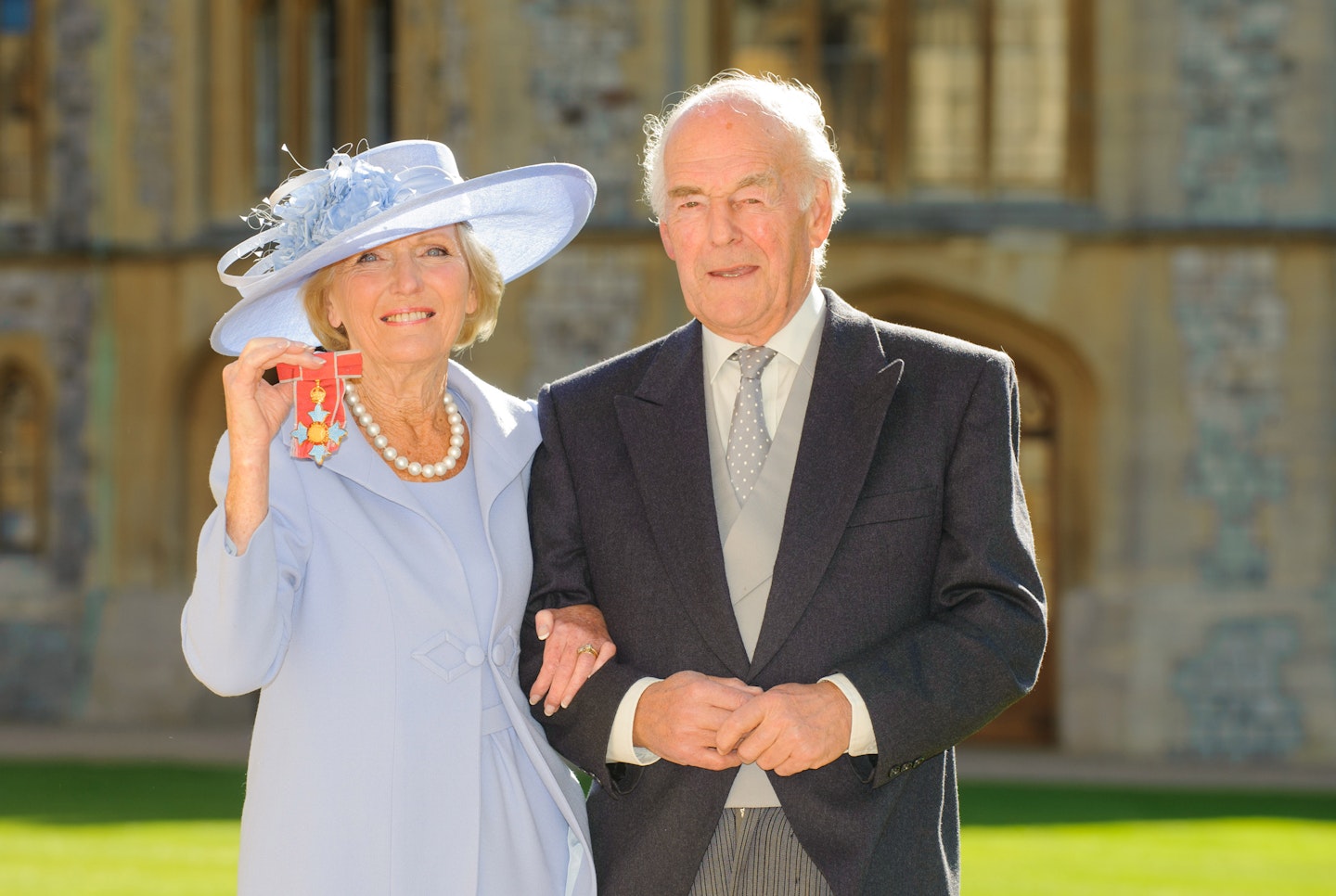 7 of 21
CREDIT: Getty Images
Mary Berry and Paul Hunnings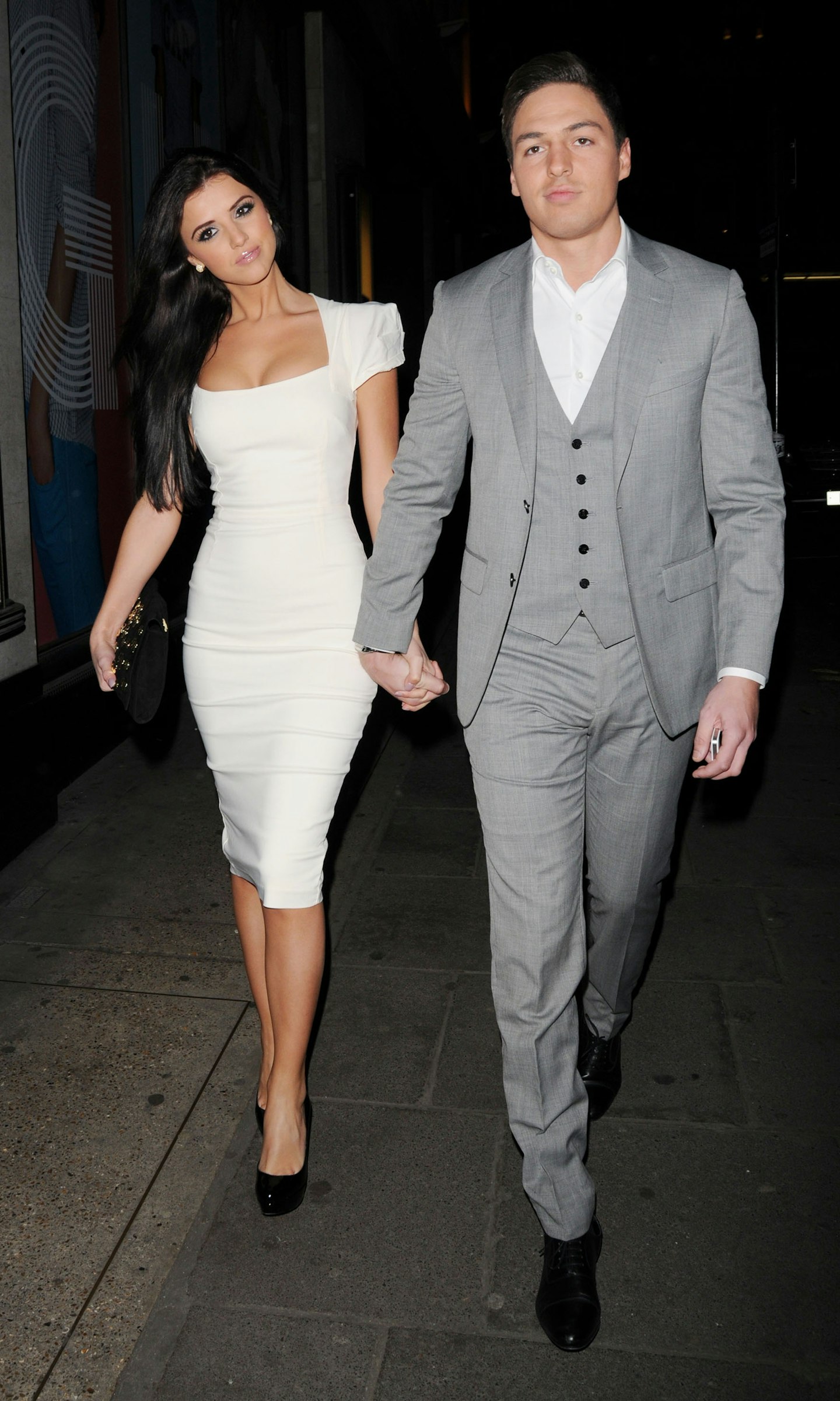 8 of 21
CREDIT: Getty Images
Lucy Mecklenburgh and Mario Falcone
While filming for TOWIE Lucy Mecklenburgh admitted that she had been unfaithful with ex-boyfriend Mark Wright during a holiday in Ibiza. Mario Falcone ended their relationship but swiftly took her back and they went on to get engaged but in 2013 they called it quits and have both moved on.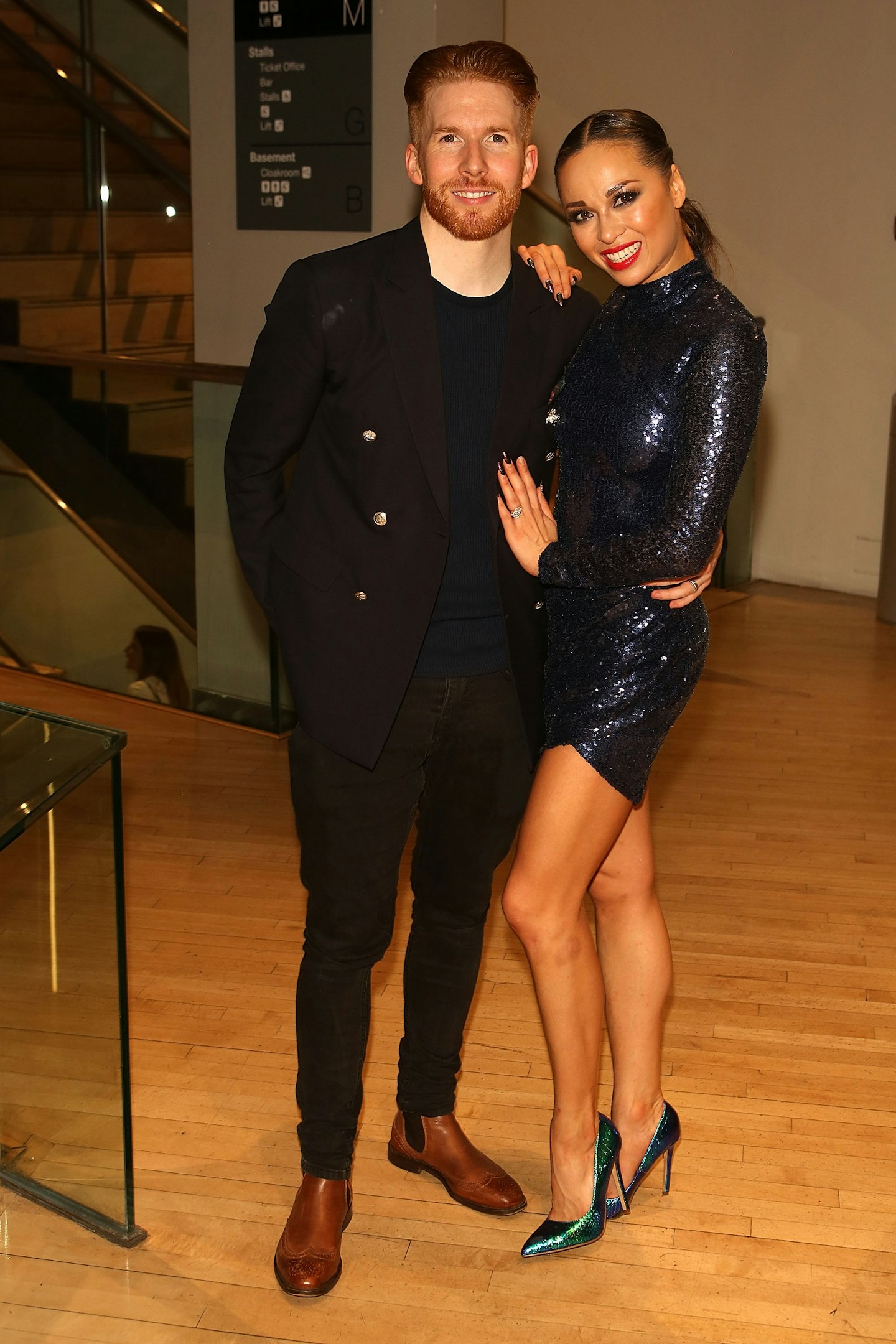 9 of 21
CREDIT: Getty Images
Katya and Neil Jones
10 of 21
CREDIT: Getty Images
Khloe Kardashian and Tristan Thompson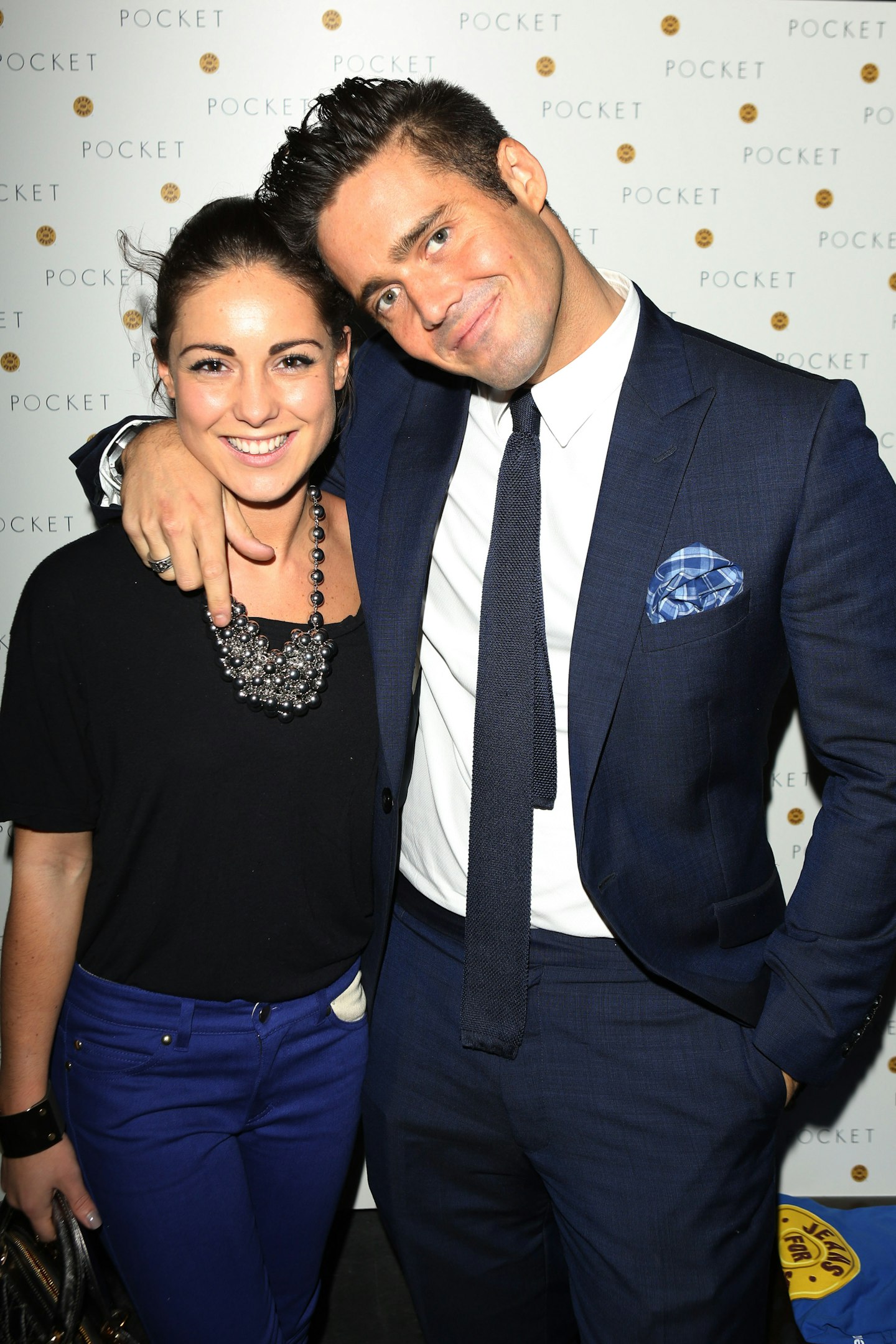 11 of 21
CREDIT: Getty Images
Spencer Matthews and Louise Thompson
Spencer Matthews and Louise Thompson's relationship largely consisted of Spenny cheating while Louise cried her eyes out. She continued to take him back but eventually decided enough was enough and ended it for good.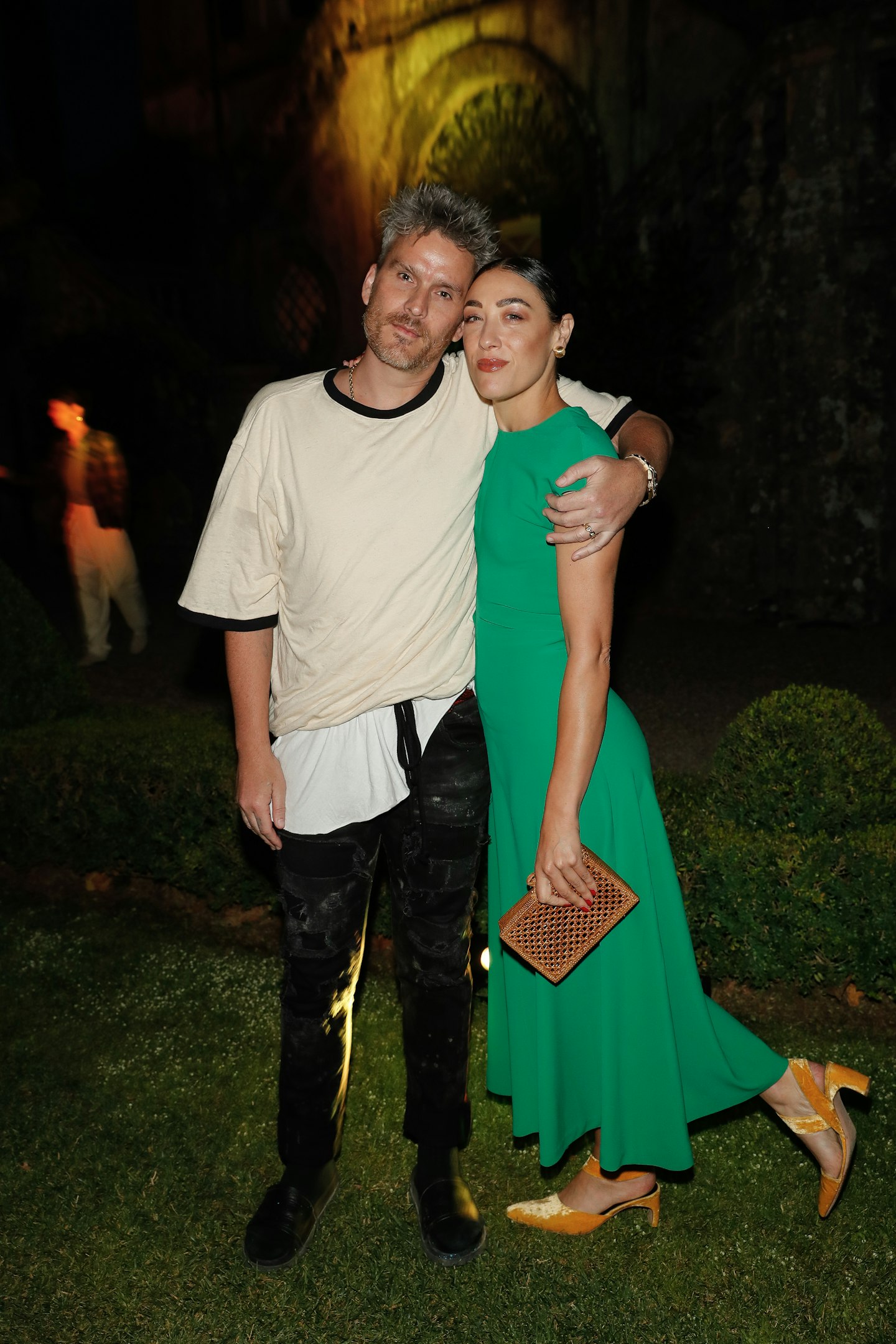 12 of 21
CREDIT: Getty Images
Balthazar Getty and Rosetta
In 2008, Balthazar Getty had an affair with Sienna Miller despite being married to his wife and the mother of his four children Rosetta. Balthazara and Rosetta separated but two years later they got their marriage back on track.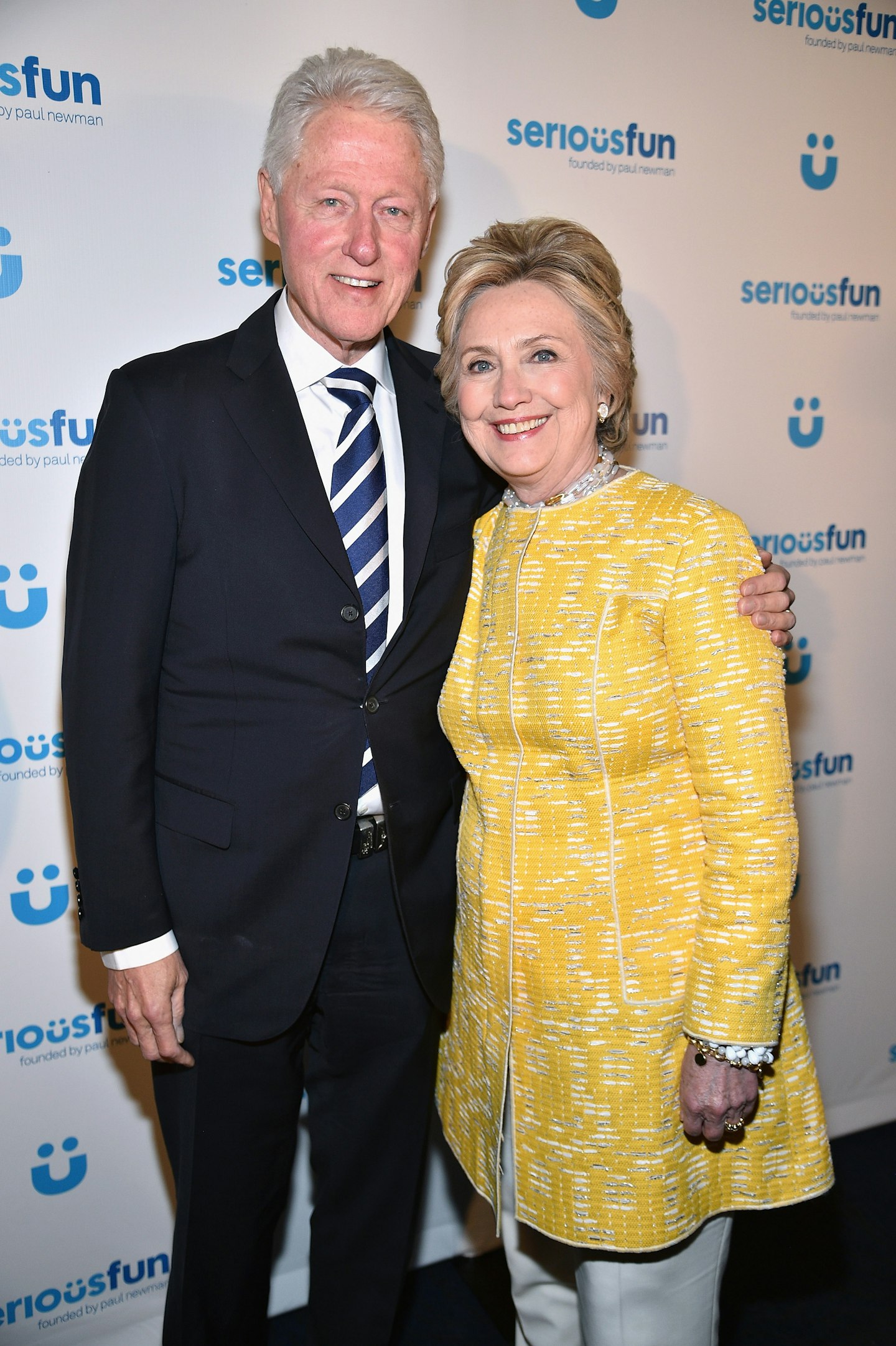 13 of 21
CREDIT: Getty Images
Bill Clinton and Hilary Clinton
The Bill Clinton/Monica Lewinsky scandal is one of the most famous affairs EVER. However his wife Hilary appeared to take it in her stride because they're still married.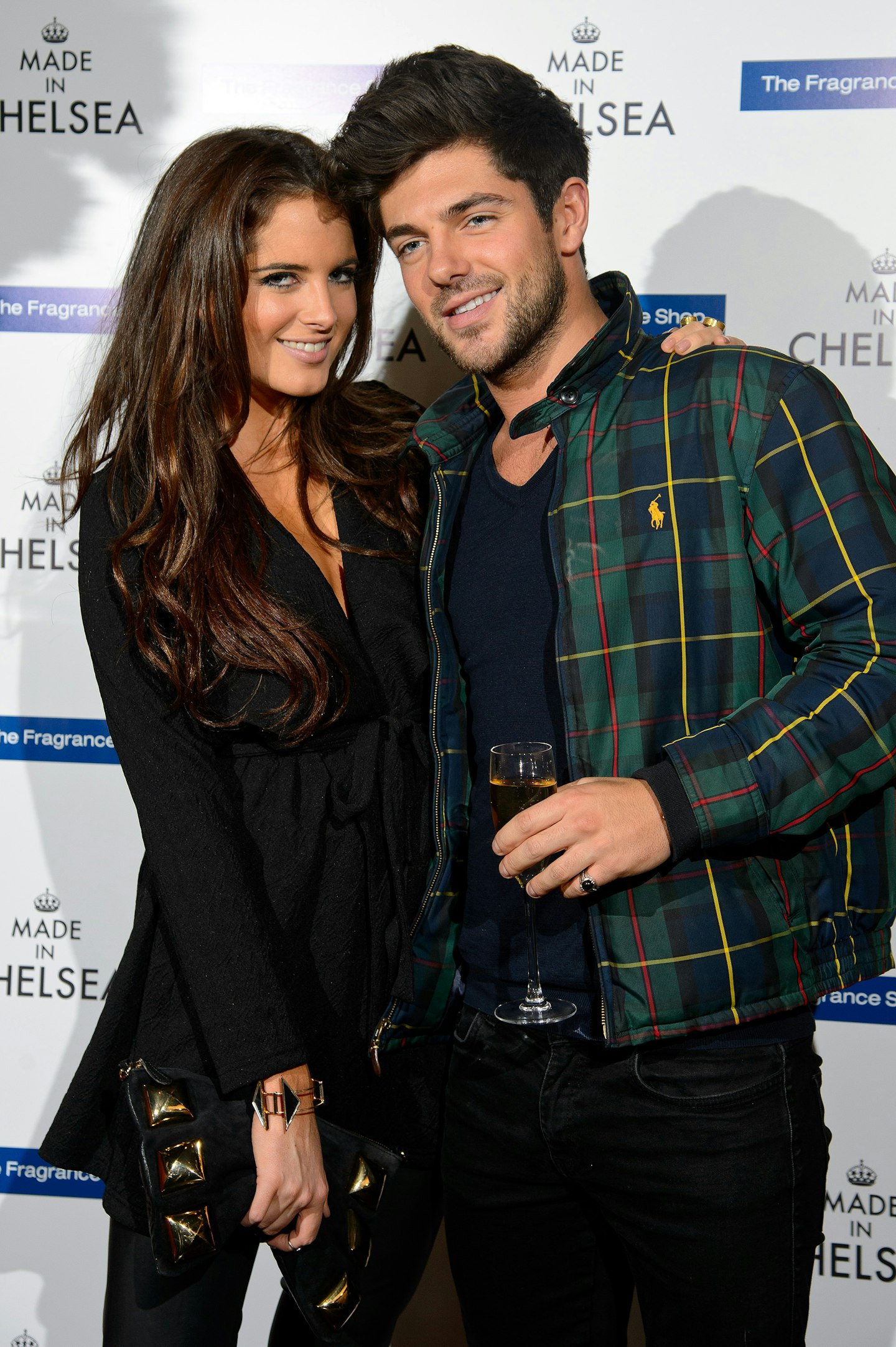 14 of 21
CREDIT: Getty Images
Alex Mytton and Binky Felstead
Made in Chelsea's Alex Mytton cheated on Binky Felstead several times during their relationship but she kept on taking him back. However she finally ended it when she discovered he had an orgy with Spencer Matthews.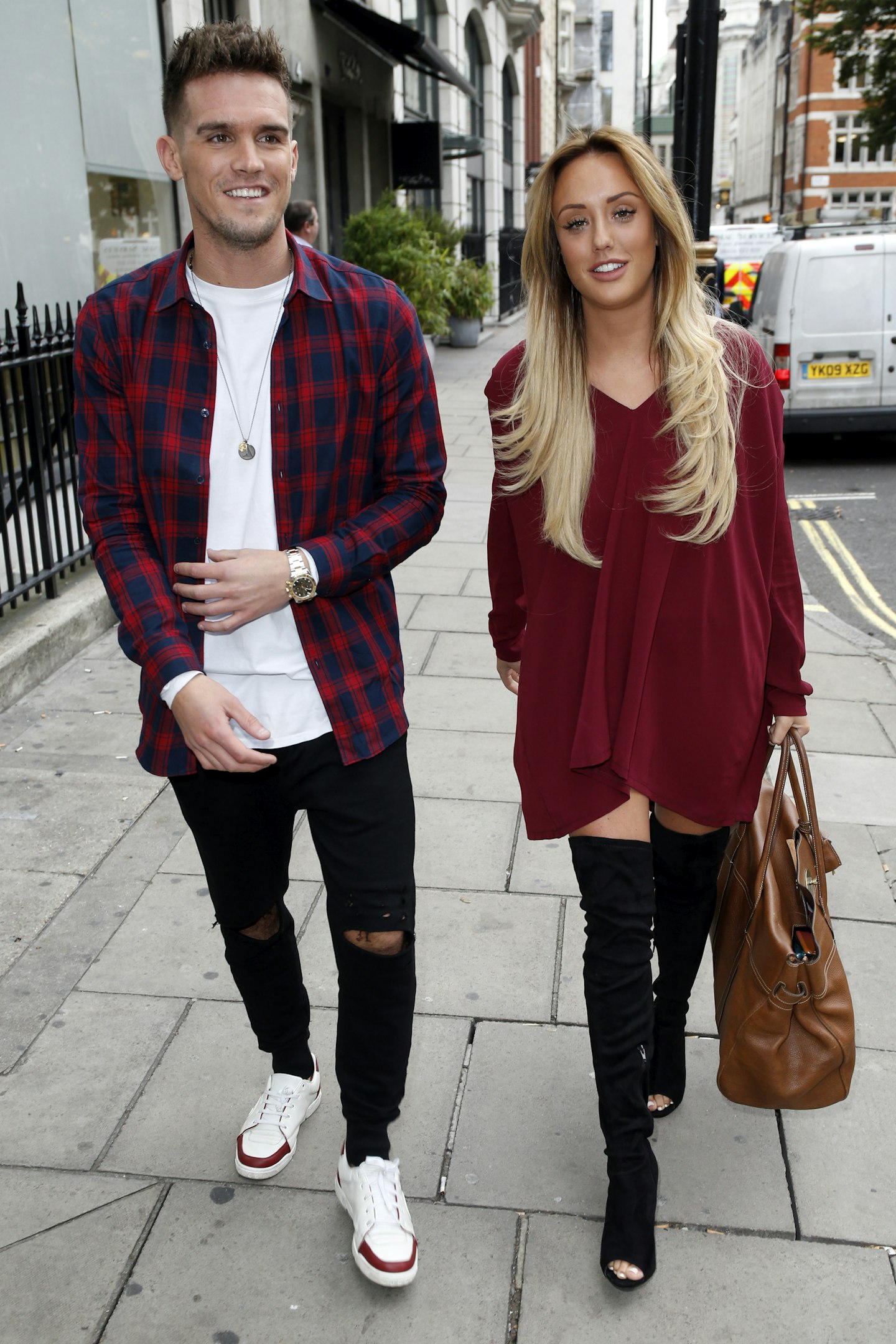 15 of 21
CREDIT: Getty Images
Gaz Beadle and Charlotte Crosby
16 of 21
CREDIT: Getty Images
Abbey Clancy and Peter Crouch
Back in 2010 while Abbey Clancy was pregnant with her first child, there were reports that her partner Peter Crouch had an alleged affair with a teenage prostitute. They've since moved on from the reports and are still happily together.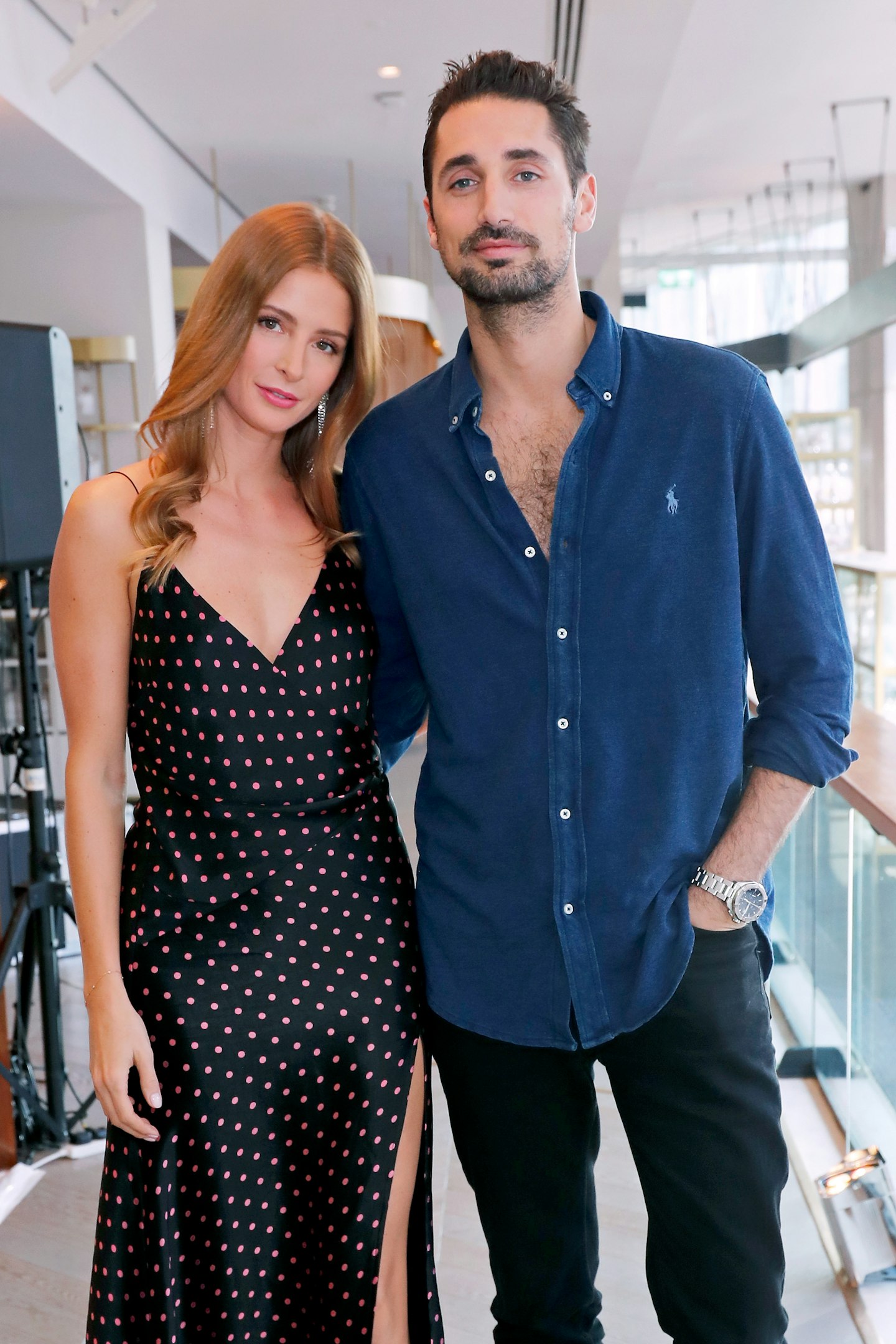 17 of 21
CREDIT: Getty Images
Millie Mackintosh and Hugo Taylor
Millie Mackintosh and Hugo Taylor both cheated on each other during their Made in Chelsea days. However they've since reunited, gotten married and in 2020 welcomed their daughter Sienna.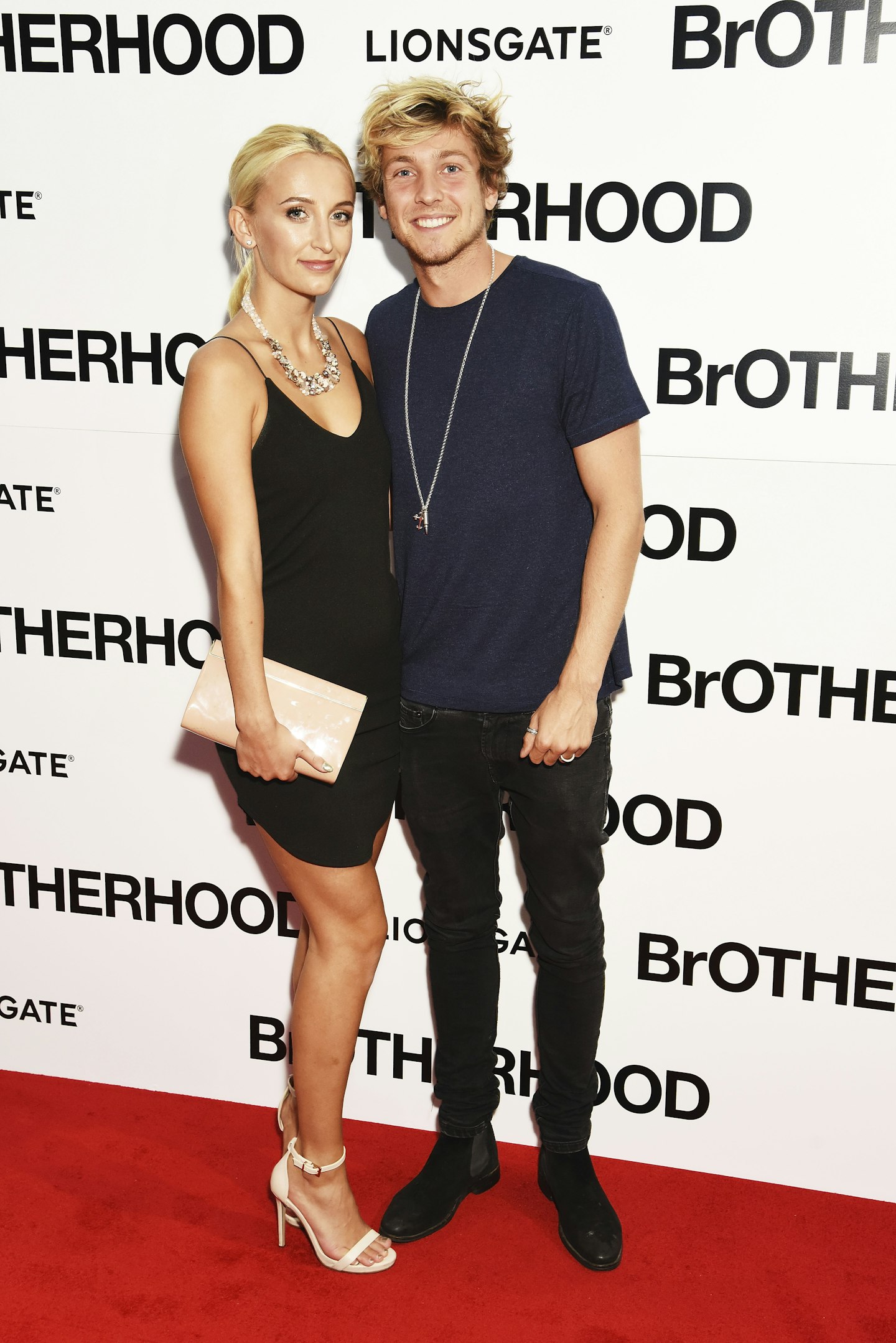 18 of 21
CREDIT: Getty Images
Sam Thompson and Tiffany Watson
Sam Thompson and Tiffany Watson were both guilty of cheating and they both kept taking each other back. However they've finally called it quits - thank God.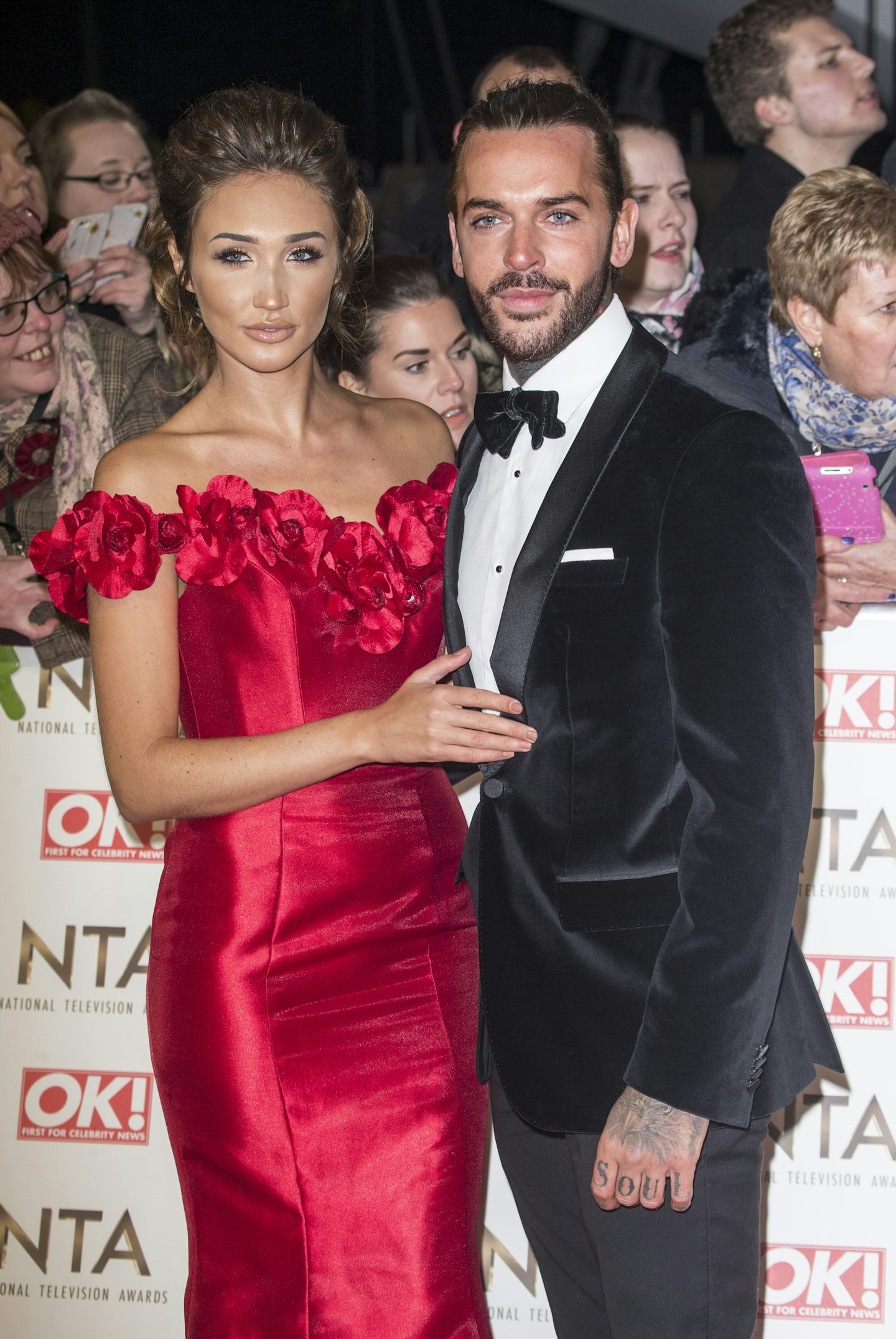 19 of 21
CREDIT: Getty Images
Pete Wicks and Megan McKenna
Megan McKenna forgave Pete Wicks for sexting his ex-girlfriend Jacqui Ryland however she later discovered (while filming TOWIE) that he had sent even more messages. She forgave him but couldn't forget and they later split for good.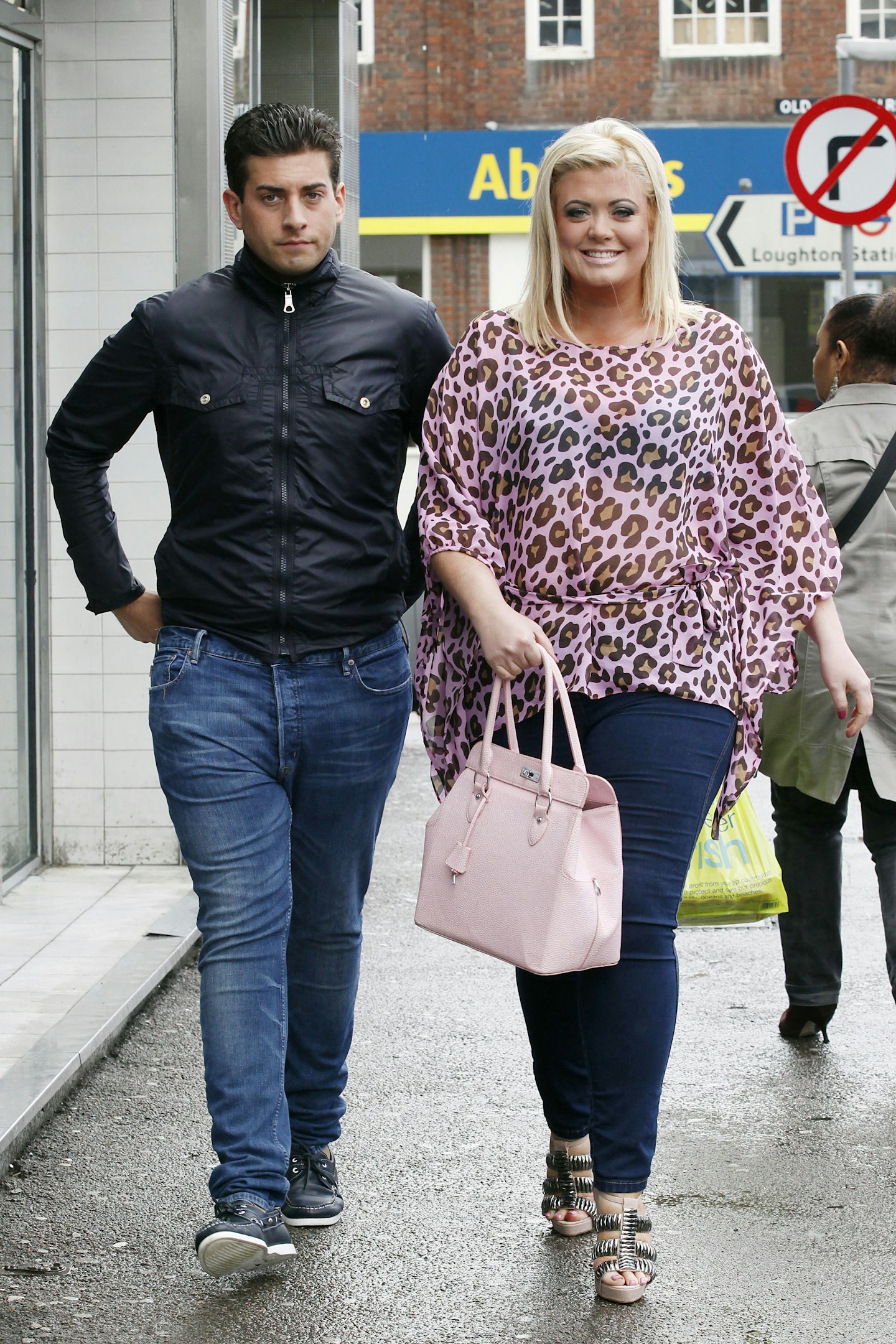 20 of 21
CREDIT: Getty Images
James Argent and Gemma Collins
In 2012 Gemma Collins accused James Argent of cheating but she seemed to forgive and forget and they've been on/off ever since.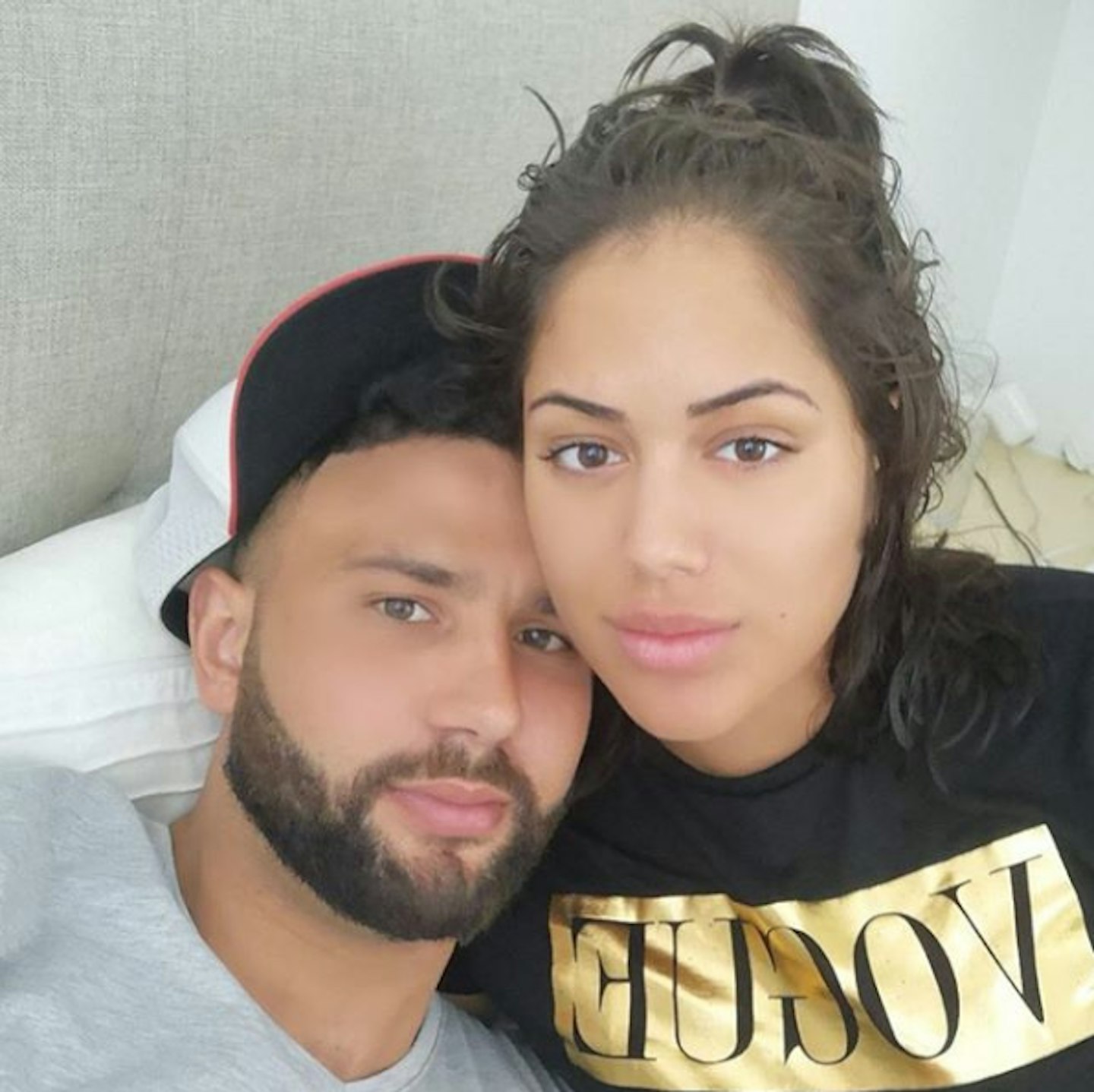 21 of 21
CREDIT: Instagram / missmalinsara
Malin Andersson and Tom Kemp
Love Island star Malin Andersson accused her boyfriend Tom Kemp of cheating on her during pregnancy. However they managed to get through it and got back together. They since split.
Although the documentary has brought fresh scrutiny to their marriage, our source says Coleen did it so people can see what she really went through and why she stayed with him.
"She finally feels she's been able to have her say, on her own terms. She's never really discussed herself and Wayne, and it's not something she's all that comfortable doing," our source says.
"It's not easy having everything brought up again, although the documentary was very stage-managed in the approach. What she's always found the hardest to deal with over the years is the fact she almost has to defend herself against what others think of her, and knowing that people say, 'Oh, she's only with him for the money', or, 'They've just stayed together for the kids'.
"The time he cheated with prostitutes when she was pregnant was the ultimate betrayal and the hardest to get over. So, it was important that Wayne talk about the drinking and partying, and admitted that, yes, she has had it tough – that it hasn't been easy sticking with him. That was the harder option – it would have been way easier to walk away from the marriage."
Ooh! More news!
Olivia Attwood fumes about Bradley Dack and urges fans to 'stay single'
Maura Higgins sparks Roman Kemp dating rumours following Giovanni Pernice split
While it's clear to see there have been a lot of issues between them, the documentary also shows a happy family unit. The Rooneys are seen in hard hats looking at
the building work on their mega- mansion – a far cry from when they moved into their first home together when Coleen was just 17. Because Wayne was away with football so much, she admitted she would go to her family home in Liverpool and "be in tears" on the way back as she was so lonely.
Due to his past indiscretions, Wayne has since admitted he was fully prepared for Coleen to leave him and is now focusing on making her happy, including supporting her through her latest court battle.
When asked about how she was, he replied, "Fine, as I say, we are enjoying our time together, we're bringing our kids up and that's our focus."
In the high court showdown, the court heard how Becky would "love" to leak stories about Coleen, while her agent Caroline allegedly claimed that she was phoning up The Sun newspaper and getting money and publicity in return for the info from her and Becky. It was also claimed Becky had called Coleen a "nasty bitch" and "up her own arse", but her lawyer said this message wasn't about Coleen.
The WhatsApp correspondence was incomplete as Coleen's team weren't able to gain access to Caroline's phone to look at the messages between her and Becky.
Unfortunately, Caroline's mobile fell into the North Sea after her boat was hit by a large wave, just days after the lawyers' request, and Becky's WhatsApp got deleted as she attempted to send them over to solicitors. The judge had previously ruled that Becky's husband Jamie's phone shouldbe handed over, but somebody had apparently hacked into his WhatsApp account and he no longer used the app – something Coleen's team claims is a lie.
Watch: 'Well done Coleen!' Keira Knightley on the Wagatha Christie drama
The actual trial is set to take place in May, and our source says that while Coleen knows a lot more can happen, she's happy with the current situation.
"She's thrilled that everyone has seen the messages. Having the Becky texts included as evidence is huge, and for Coleen, seems to indicate that Becky was out to get her," we're told.
"It's been so infuriating for Coleen, as Becky has come across as the victim in all of this until now. Coleen says she personally feels vindicated now that people will understand why she's not given up. That was her 'boom' moment and she's been waiting for it – she feels very defiant over it now. She knows that legally she still has a lot of work to do, but she feels that their chances are now a lot better."
And following the premiere of Rooney, Coleen made it known that she's happy with all the choices she has made. Posting a picture of her and Wayne, she said, "I am who I am… He is who he is… We are what we are and that's that!!!! Life is for living, life goes on, life is not perfect at all and you know what… it's OUR life, no one else's. God bless."
Get the best celeb stories each week in heat.