Dua Lipa is one of the UK's biggest popstars and swept the board last year at the BRIT Awards 2021, where she took home the Best British Female and British Album of the Year gongs following the success of her album Future Nostalgia.
At the time, she was happily loved up with boyfriend Anwar Hadid although it's been claimed the pair have since parted ways and are no longer an item.
He may not be a household name like his ex-girlfriend, but Anwar comes from a very famous family which includes models Bella and Gigi and their reality star mum Yolanda. We've done some digging to find out everything you could possibly want to know about him…
Who is Anwar Hadid?
Anwar Hadid is a model from Los Angeles, California.
He's signed to IMG Models and has worked with some of the biggest fashion houses in the world including Hugo Boss and Valentino. Much like his ex-girlfriend Dua Lipa, Anwar is also involved in music and released his debut album Bleach – which featured a collaboration with close pal Jaden Smith – in April 2019.
What is Anwar Hadid's age?
At the time of writing, Anwar is 22 years old. He was born on 22 June 1999.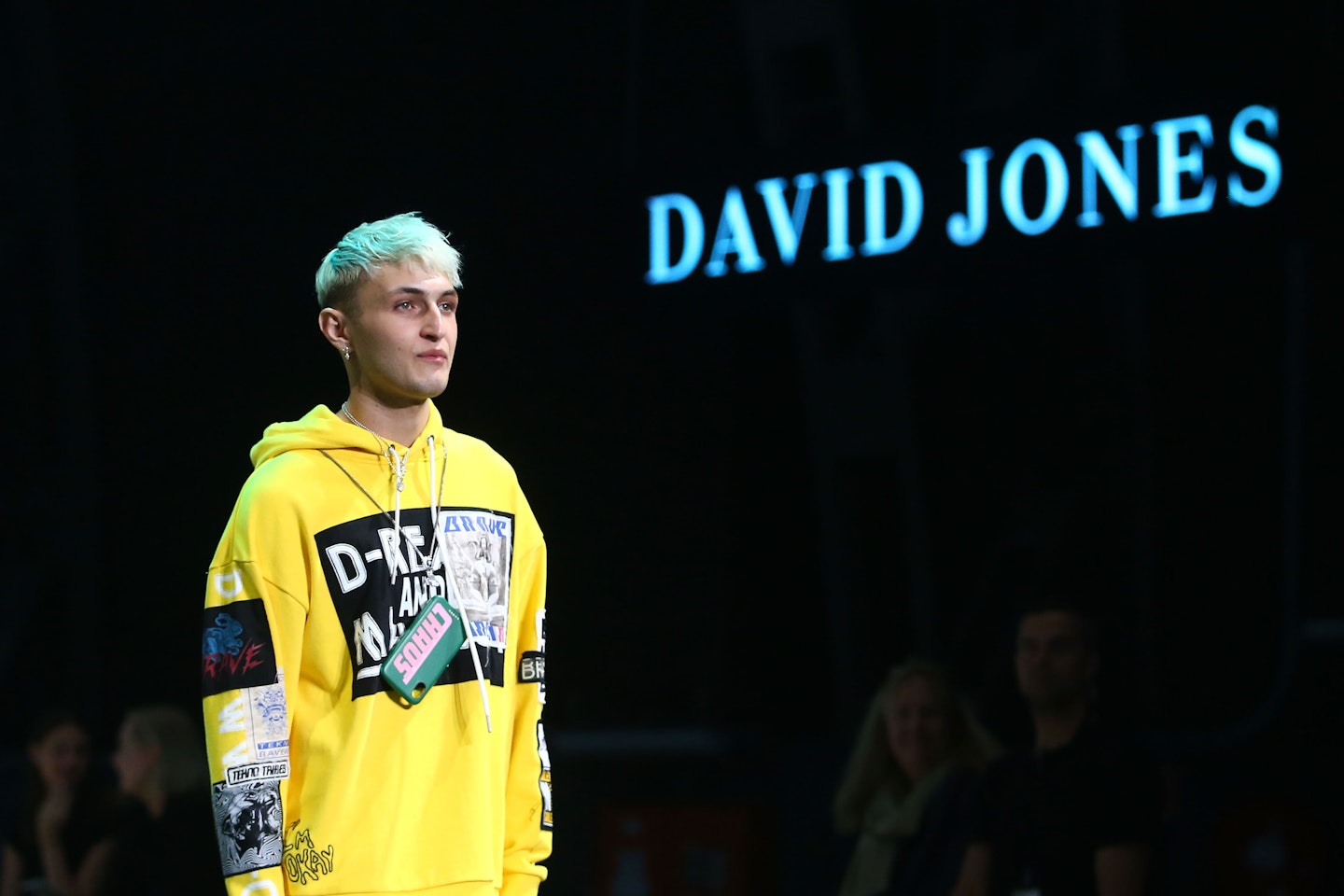 Are Anwar Hadid and Dua Lipa dating?
Not anymore, according to reports. It's claimed the pair split in December 2021 after a series of crisis talks, with an insider confirming the news to DeuxMoi.
Their break-up comes after a source told The Sun, "The couple floated the idea about putting the brakes on their romance last month as travelling so much and being apart is proving tough. Their relationship is going through a crisis and appears to be on the rocks."
Anwar and Dua first began dating in 2019. It's rumoured that they met through his sister Gigi before heading out on a string of dates. Dua was seen at Anwar's 20th birthday party in June, with the couple pictured kissing at British Summer Time festival in Hyde Park a month later.
Dua and Anwar made their red carpet debut in November that year at the 47th Annual American Music Awards and later celebrated their first anniversary in June 2020. The popstar marked the occasion by sharing a series of loved-up snaps with the caption, "nothing sweeter than 365 days joint at the hip with you ❤️."
Opening up about her relationship with Anwar in an interview with Rolling Stone, Dua previously said, "I'm very comfortable in the relationship, more so than any others."
Do Dua Lipa and Anwar Hadid live together?
They did but it's unlikely they live together now following their split. Although Anwar is from LA and Dua is from London, the pair decided to move in together in New York in September 2019 as it's close to his sisters Bella and Gigi.
"Dua and Anwar are spending all of their time together so it just made sense for them to rent this place. She's always at his when she's in LA and he stays with her in London so this felt like the natural step," a source told The Sun at the time.
"Once she comes back with new music she will spend more time in New York so it's good for her to have a base there and it makes sense to him because a lot of his family live there. Dua visited last month and met up with his family. They really like her and she feels solid with Anwar."
Wait, is Anwar Hadid related to Bella and Gigi?
Anwar comes from the very famous (and very gorgeous) Hadid family. Much like himself, Anwar's older sisters Bella and Gigi are both models.
Bella and Gigi aren't Anwar's only siblings though. The three youngest Hadids have two older sisters, Marielle and Alana, from their dad Mohamed's marriage to first wife Mary.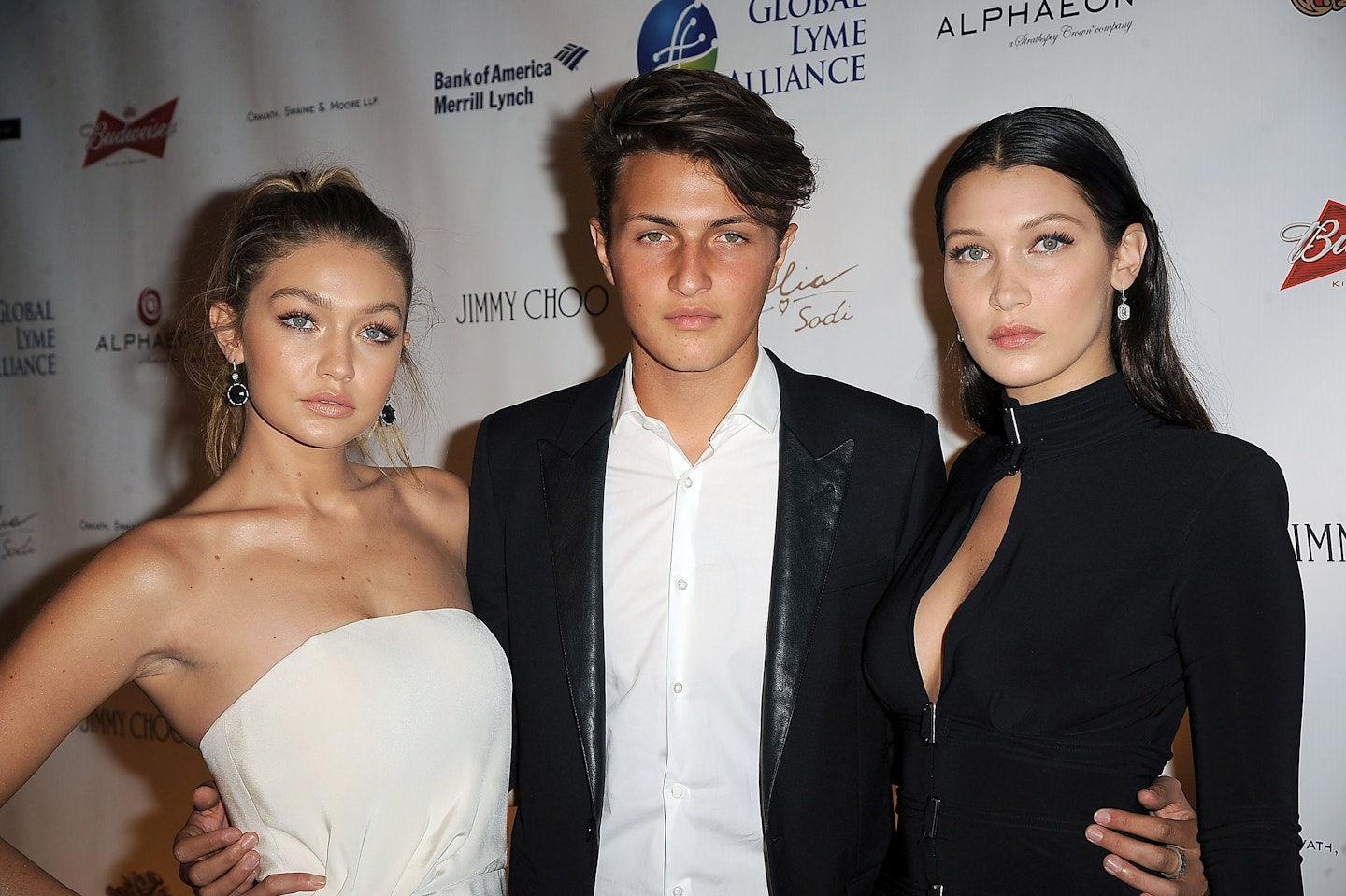 CHECK OUT celebrity couples we never saw coming
Celebrity couples we never saw coming slider with cover pic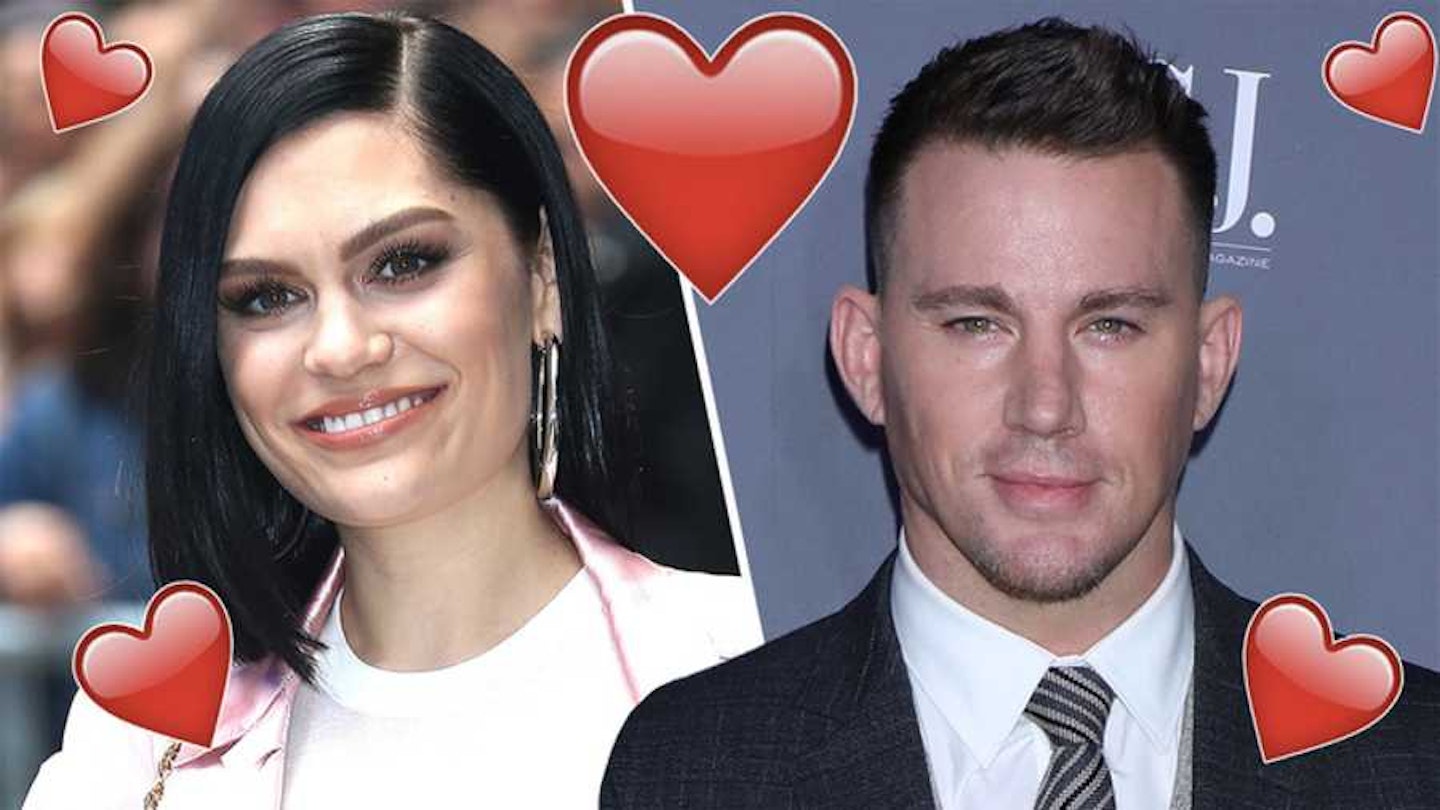 1 of 17
CREDIT: u00a9 Getty Images
Swipe through to see all the surprising celebrity couples we never saw coming...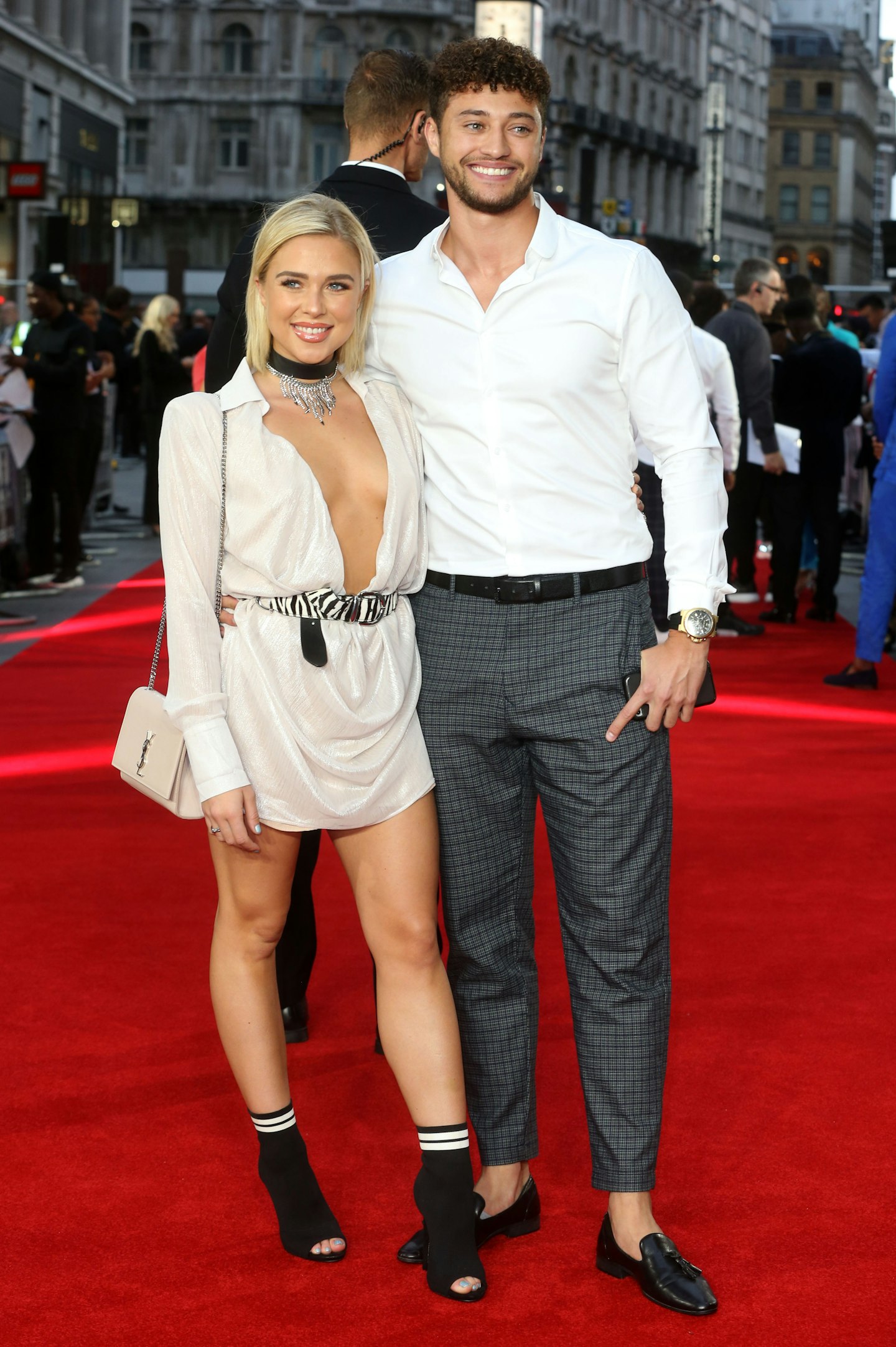 2 of 17
CREDIT: u00a9 Rex/Shuttershock
Gabby Allen and Myles Stephenson
After her split from fellow Love Island star Marcel Somervillle, CBB star Gabby Allen announced she is now dating X Factor winner Myles Stephenson.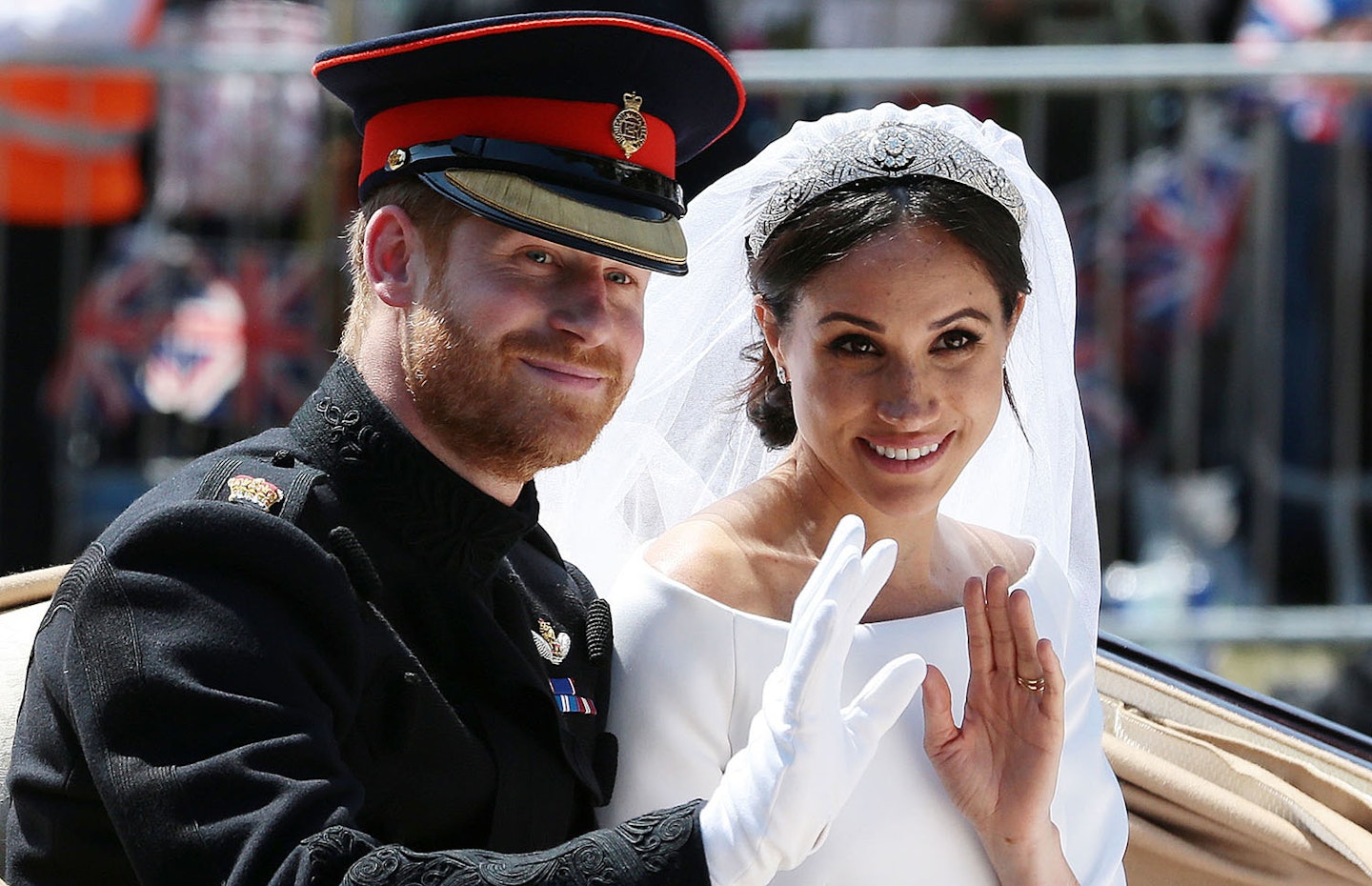 3 of 17
CREDIT: u00a9 Getty Images
Prince Harry and Meghan Markle
Prince Harry and Suits actress Meghan Markle began dating in October 2016 and married in May 2018. Their first child is due in Spring 2019.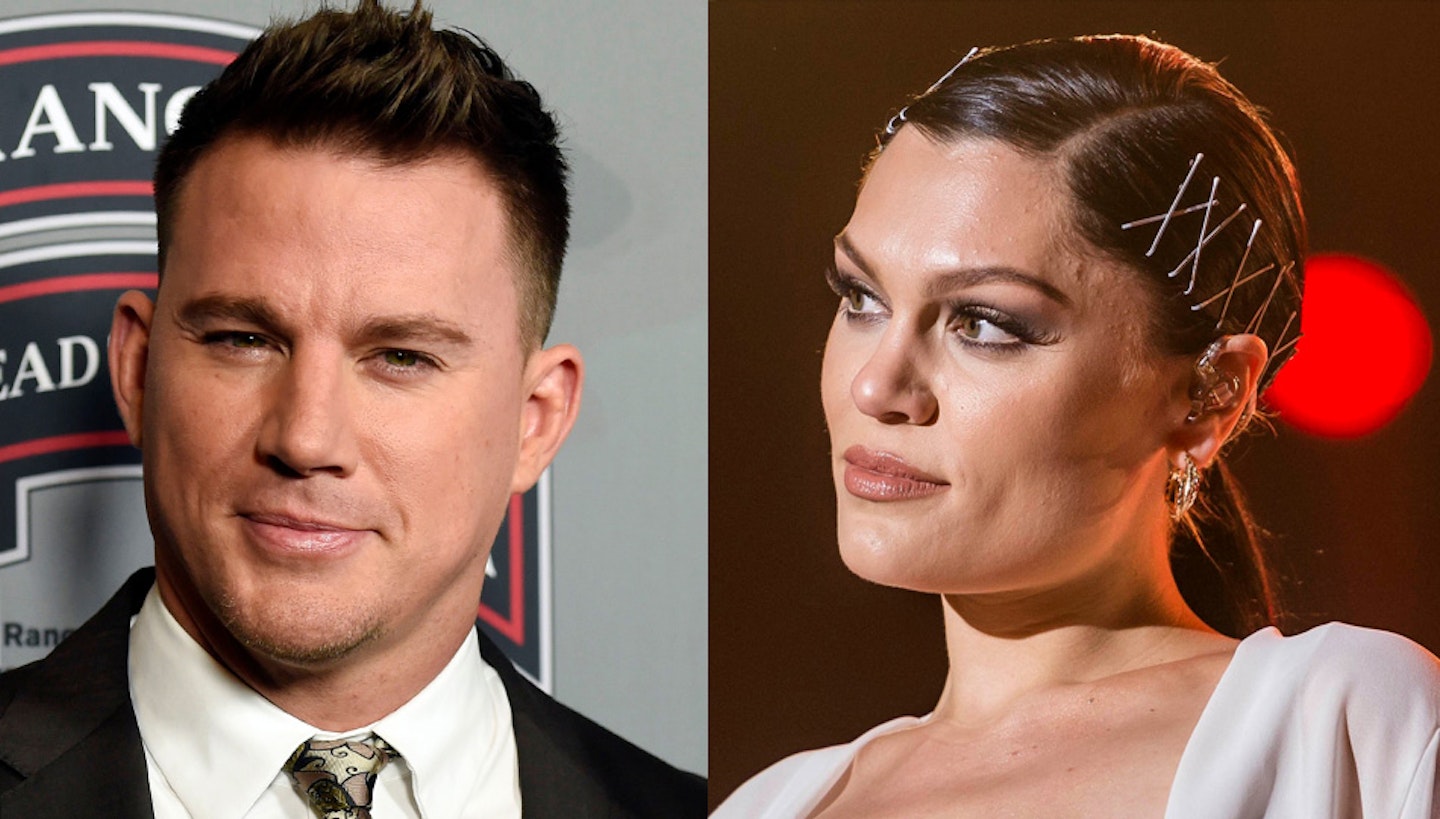 4 of 17
CREDIT: u00a9 Rex/Shuttershock
Channing Tatum and Jessie J
After splitting from his wife in early 2018, EVERYBODY was left in shock when reports suggested Channing Tatum is dating pop star Jessie J.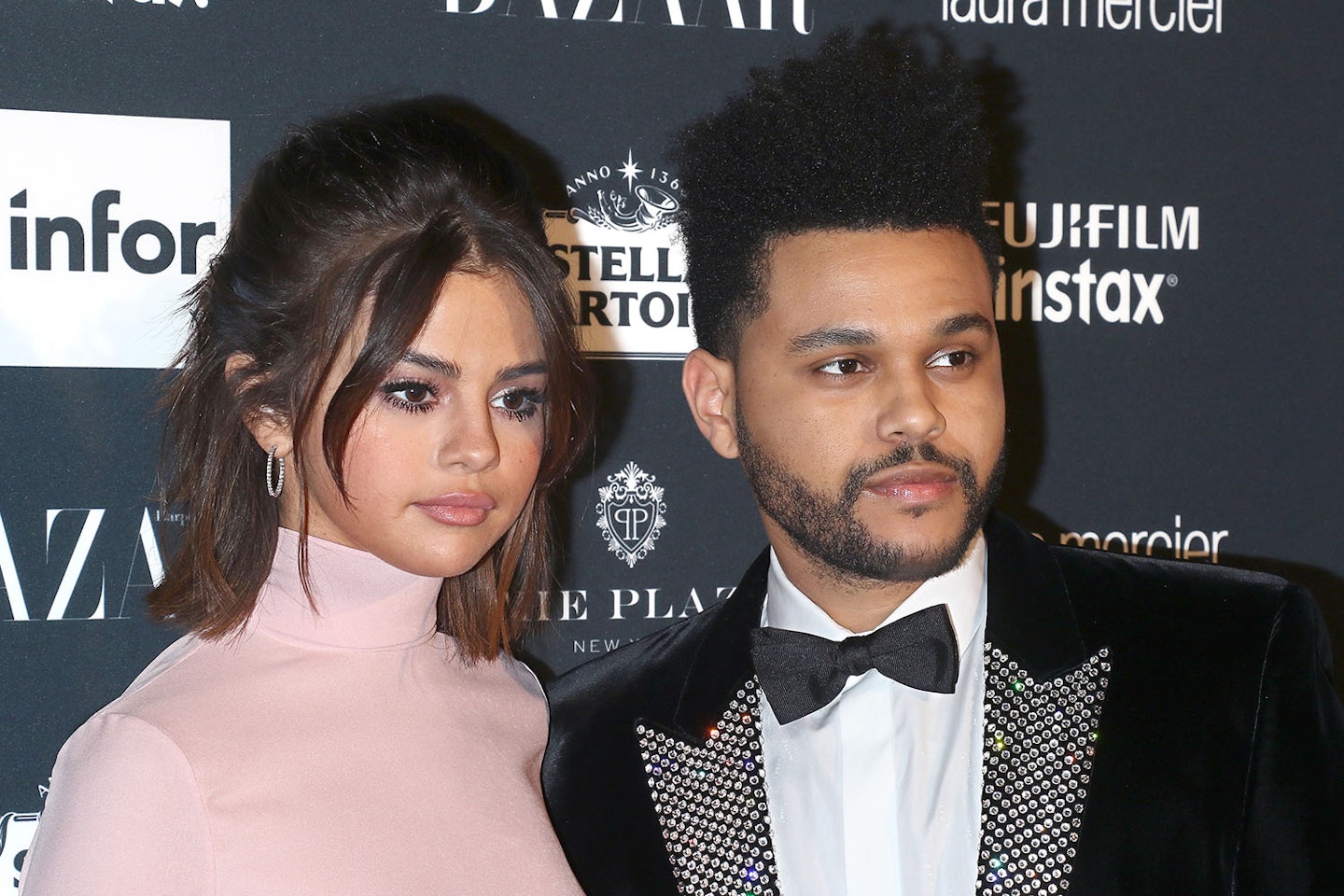 5 of 17
CREDIT: u00a9 Getty Images
Selena Gomez and The Weeknd
Nobody saw a romance between singers Selena Gomez and The Weeknd coming! But they went strong until October 2017 when the pair reportedly split up.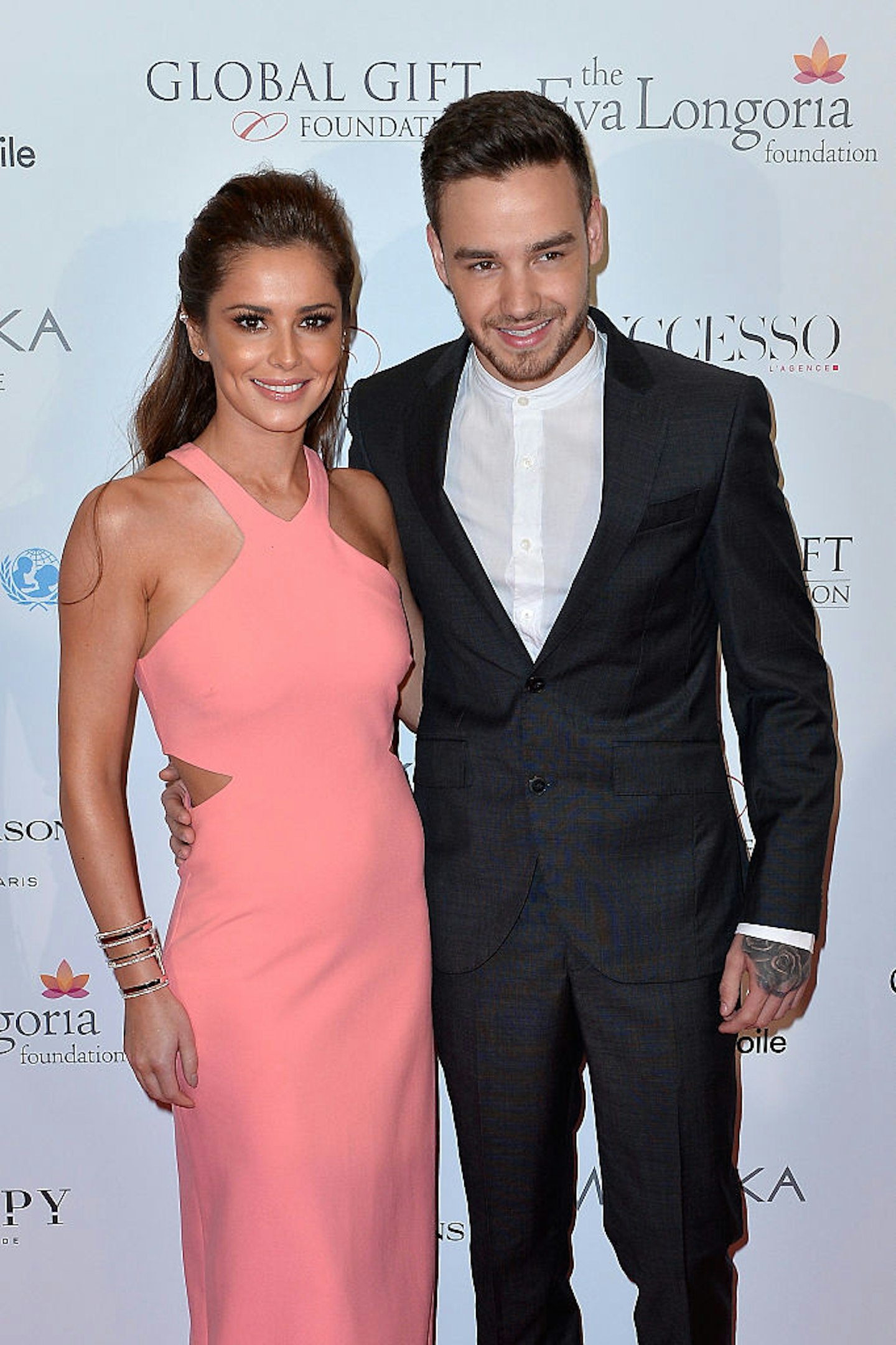 6 of 17
CREDIT: u00a9 Getty Images
Cheryl and Liam Payne
Cheryl and One Direction singer Liam Payne shocked the world when they announced they were dating back in February 2016. Despite a ten year age gap, the couple welcomed their first child, Bear Grey Payne, back in March 2017. However, in July 2018, Cheryl and Liam released a joint statement revealing they'd split.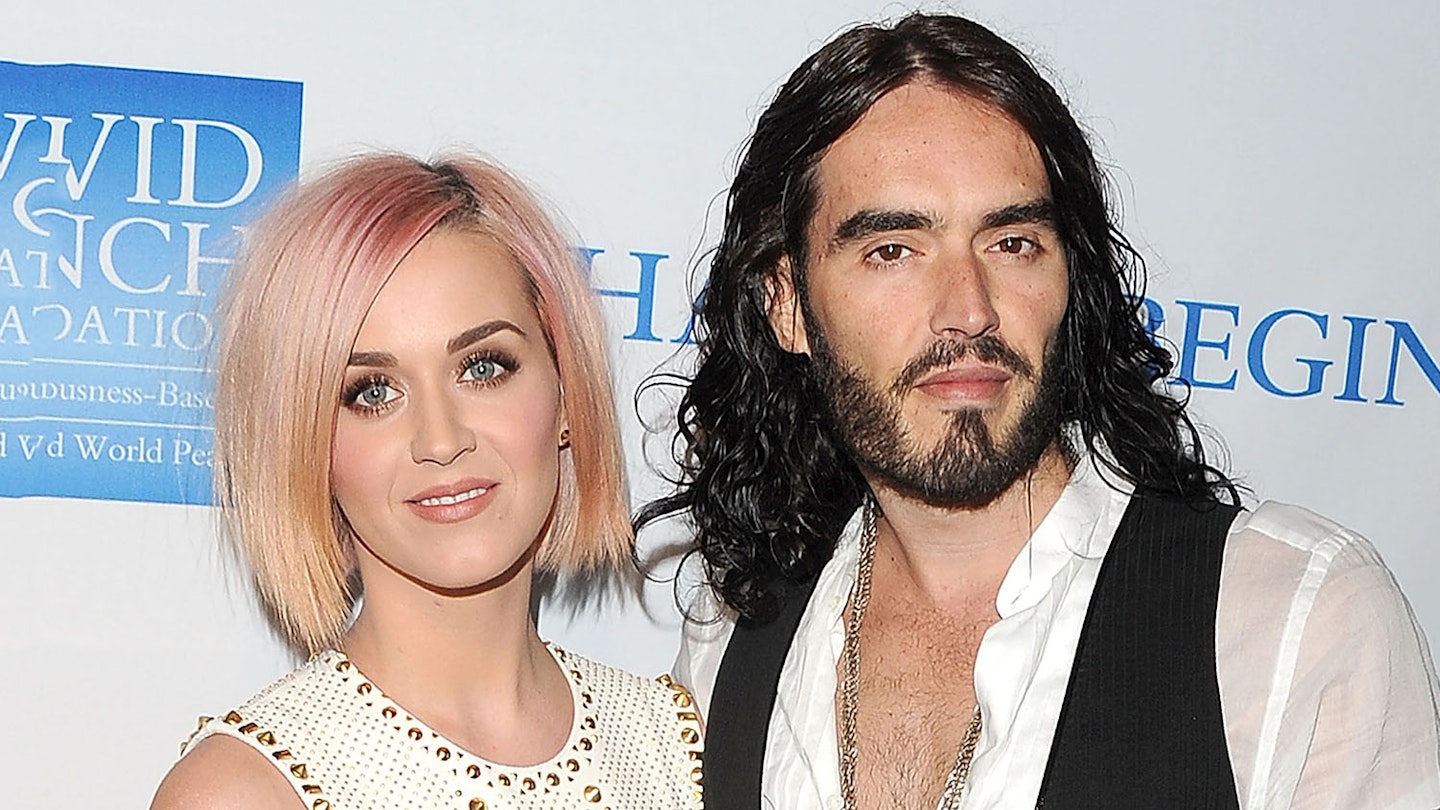 7 of 17
CREDIT: u00a9 Getty Images
Katy Perry and Russell Brand
Katy Perry and Russell Brand married in 2010, much to the surprise of fans. Their marriage was short-lived, leading to a divorce in 2012.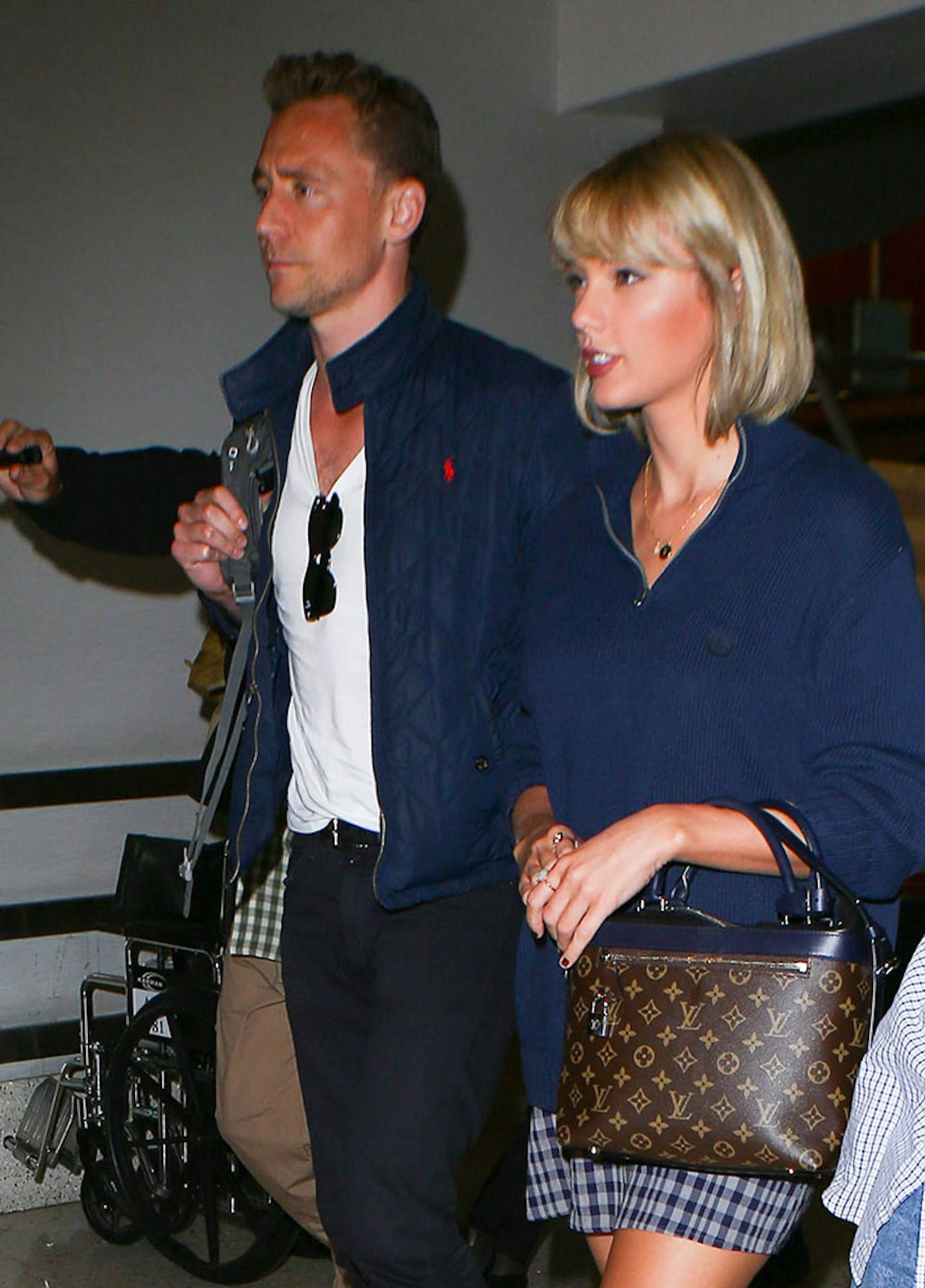 8 of 17
CREDIT: u00a9 Getty Images
Taylor Swift and Tom Hiddleston
Taylor Swift and Tom Hiddleston were 2016's most talked about romance! Unfortunately, the couple went their separate ways a year later.
9 of 17
CREDIT: u00a9 Getty Images
Rob Kardashian and Blac Chyna
Rob Kardashian started dating Blac Chyna in 2016, despite her previously dating Rob's sister's ex-boyfriend Tyga. They welcomed a baby girl together called Dream and later ended on very bad terms!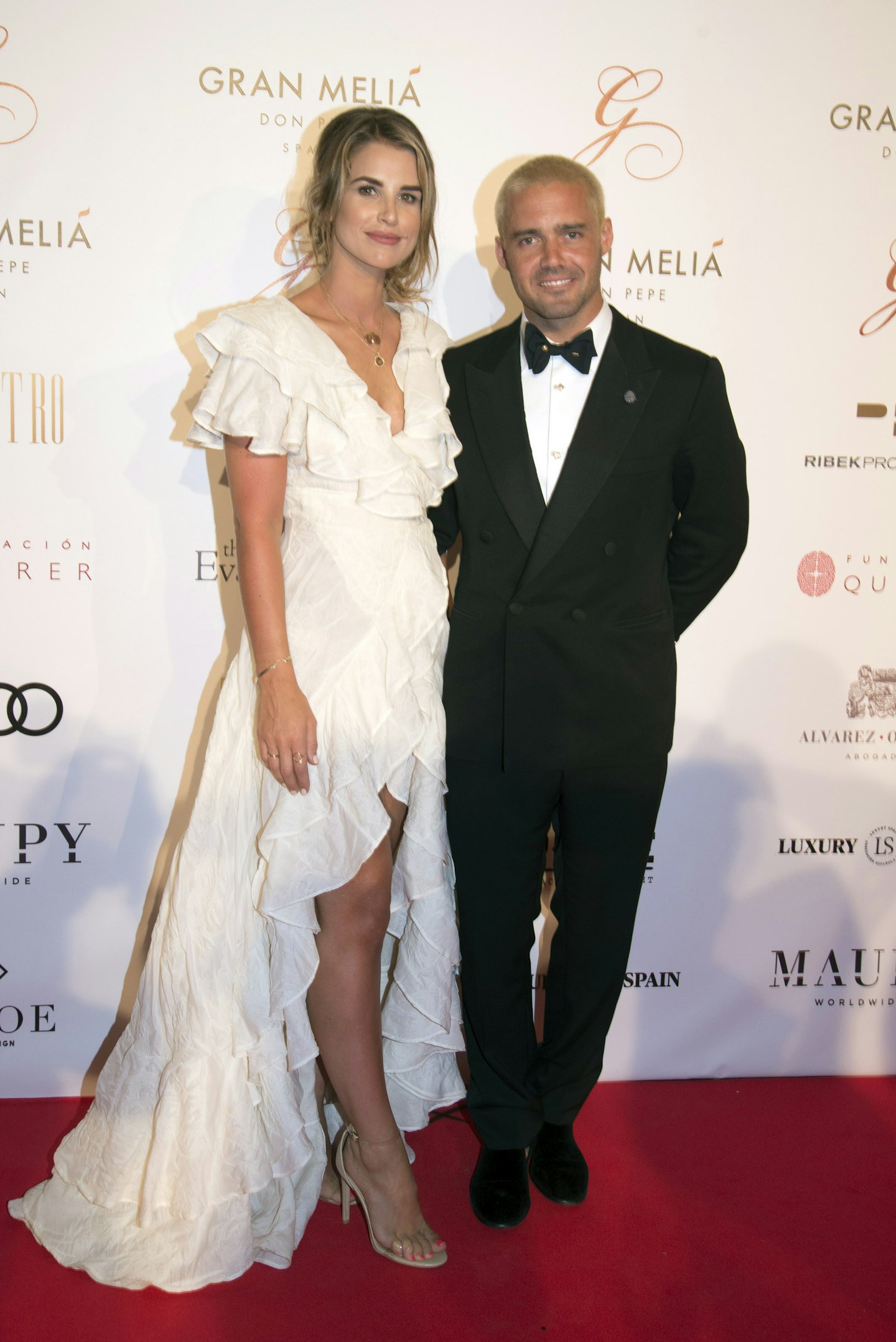 10 of 17
CREDIT: u00a9 Getty Images
Vogue Williams and Spencer Matthews
Fans didn't expect Vogue Williams and Spencer Matthews to become a couple! The pair met when they were filming for Channel 4 show The Jump in 2017, got married in June 2018, and welcomed son Theodore in September 2018.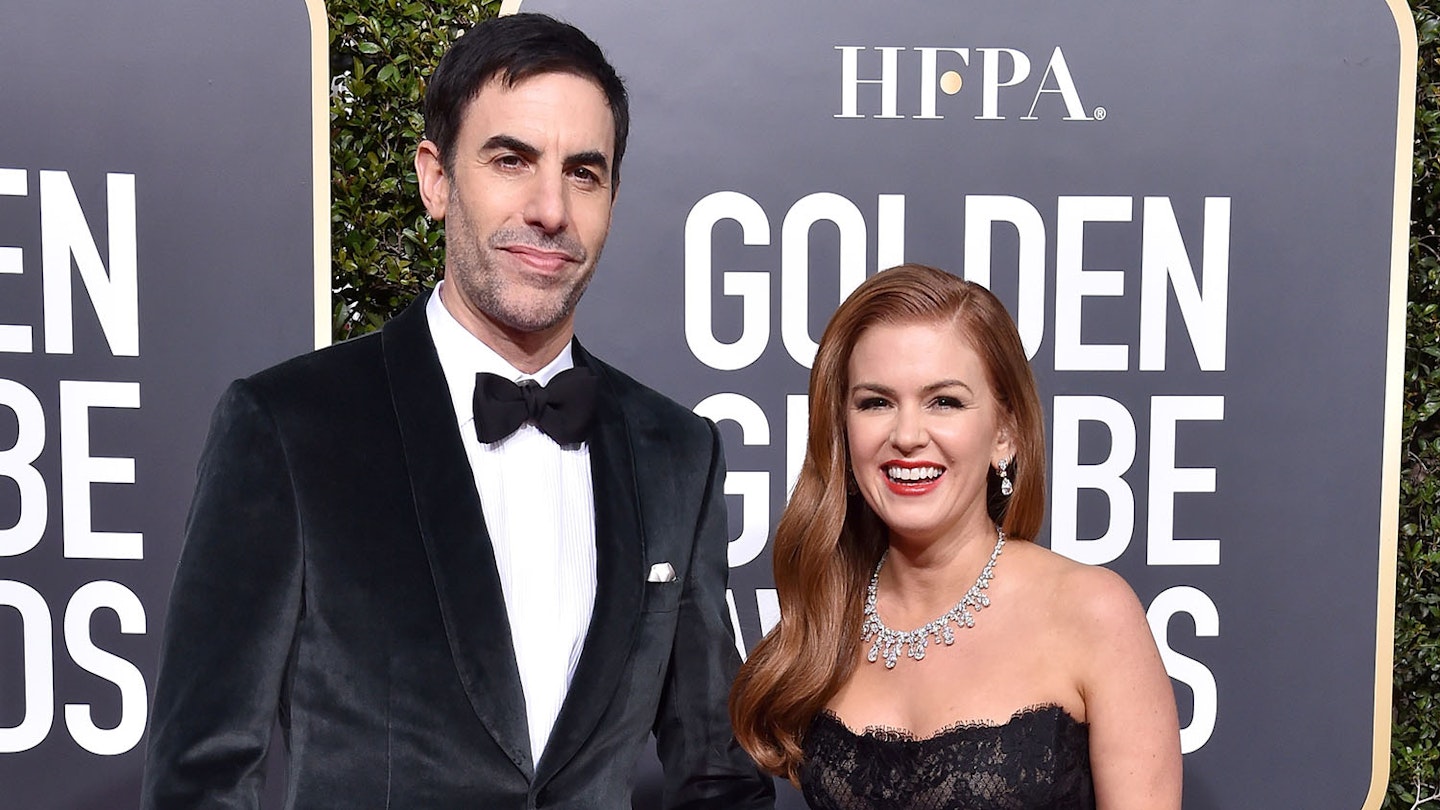 11 of 17
CREDIT: u00a9 Getty Images
Sacha Baron Cohen and Isla Fisher
Sacha Baron Cohen and Isla Fisher married in 2010 after a six year engagement. Nobody saw this marriage coming with the unusual movie roles Sacha plays!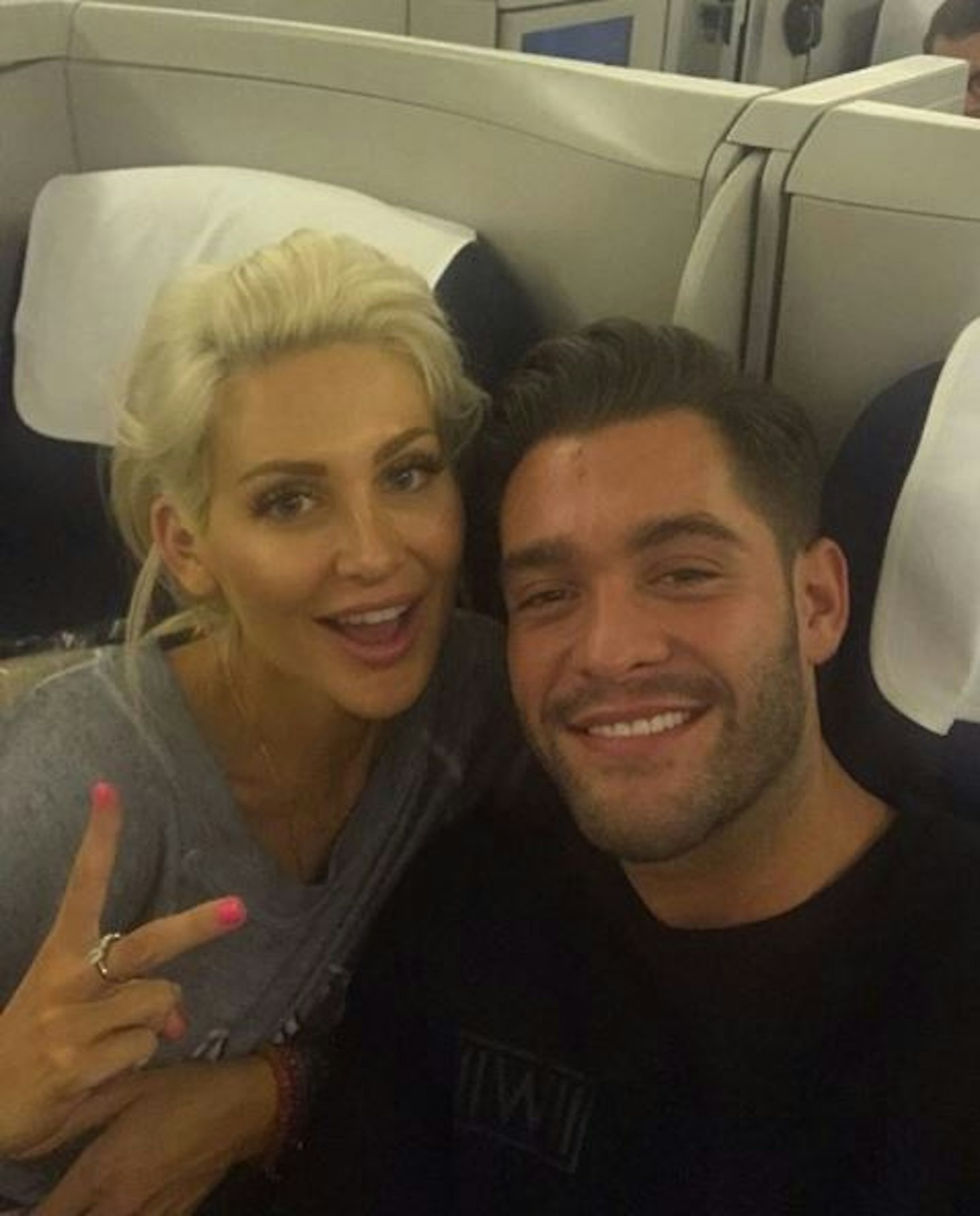 12 of 17
CREDIT: u00a9 Instagram
Stephanie Pratt and Jonny Mitchell
Love Island star Jonny Mitchell and Made In Chelsea's Stephanie Pratt left fans in shock when they confirmed their romance with this picture in September 2017. Sadly, the couple have split in December 2017.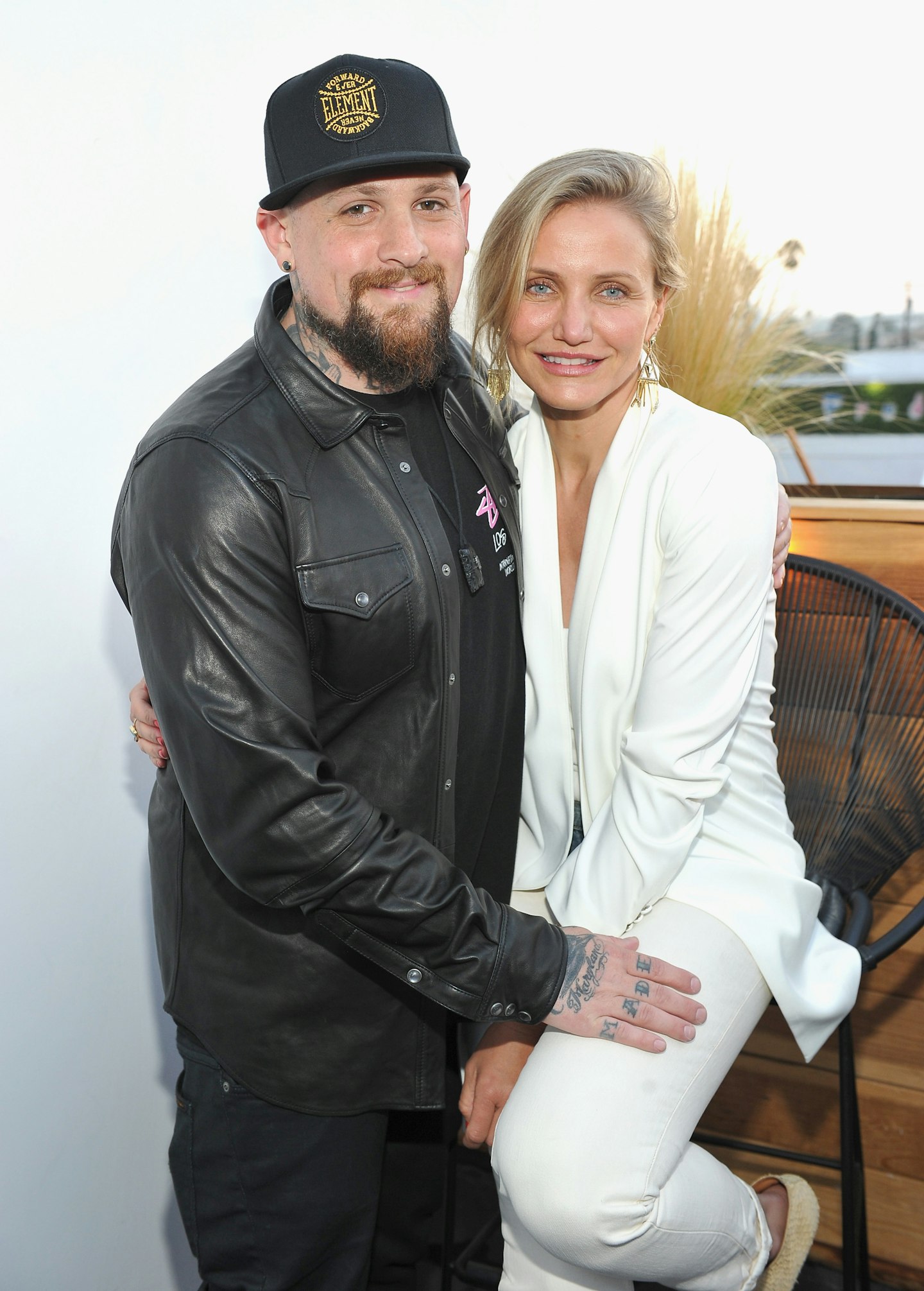 13 of 17
CREDIT: u00a9 Getty Images
Benji Madden and Cameron Diaz
Actress Cameron Diaz married Benji Madden just two months after she met him, despite many not seeing their romance coming.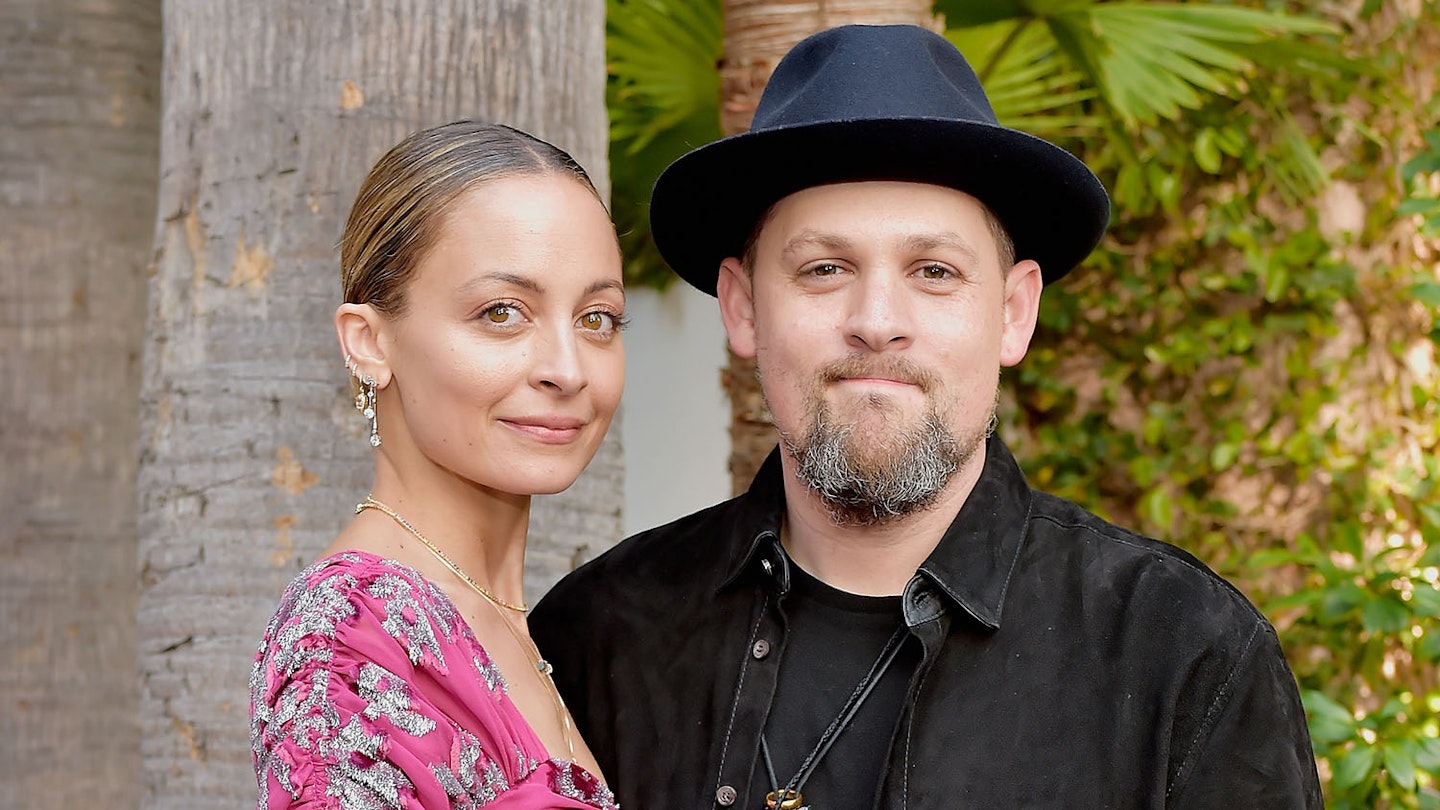 14 of 17
CREDIT: u00a9 Getty Images
Nicole Richie and Joel madden
After starring in TV show The Simple Life with her best friend Paris Hilton, Nicole Richie turned a lot of heads when she married Good Charlotte singer Joel Madden in 2010! They share children Harlow and Sparrow.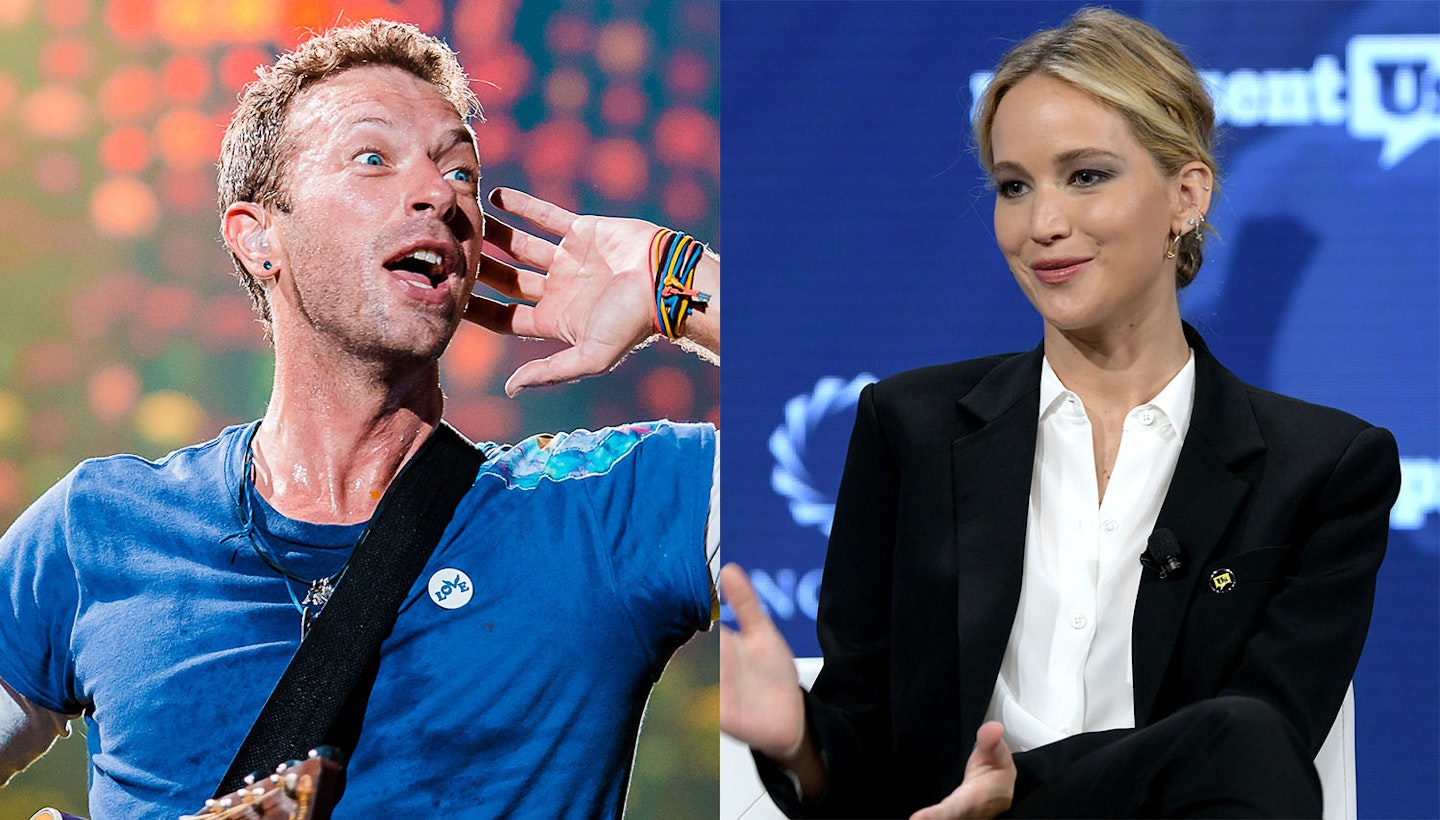 15 of 17
CREDIT: u00a9 Getty Images
Chris Martin and Jennifer Lawrence
After his split from Gwyneth Paltrow, Coldplay singer Chris Martin was spotted getting cosy with The Hunger Games actress Jennifer Lawrence. Despite not actually confirming a romance, the pair reportedly called things off in 2016.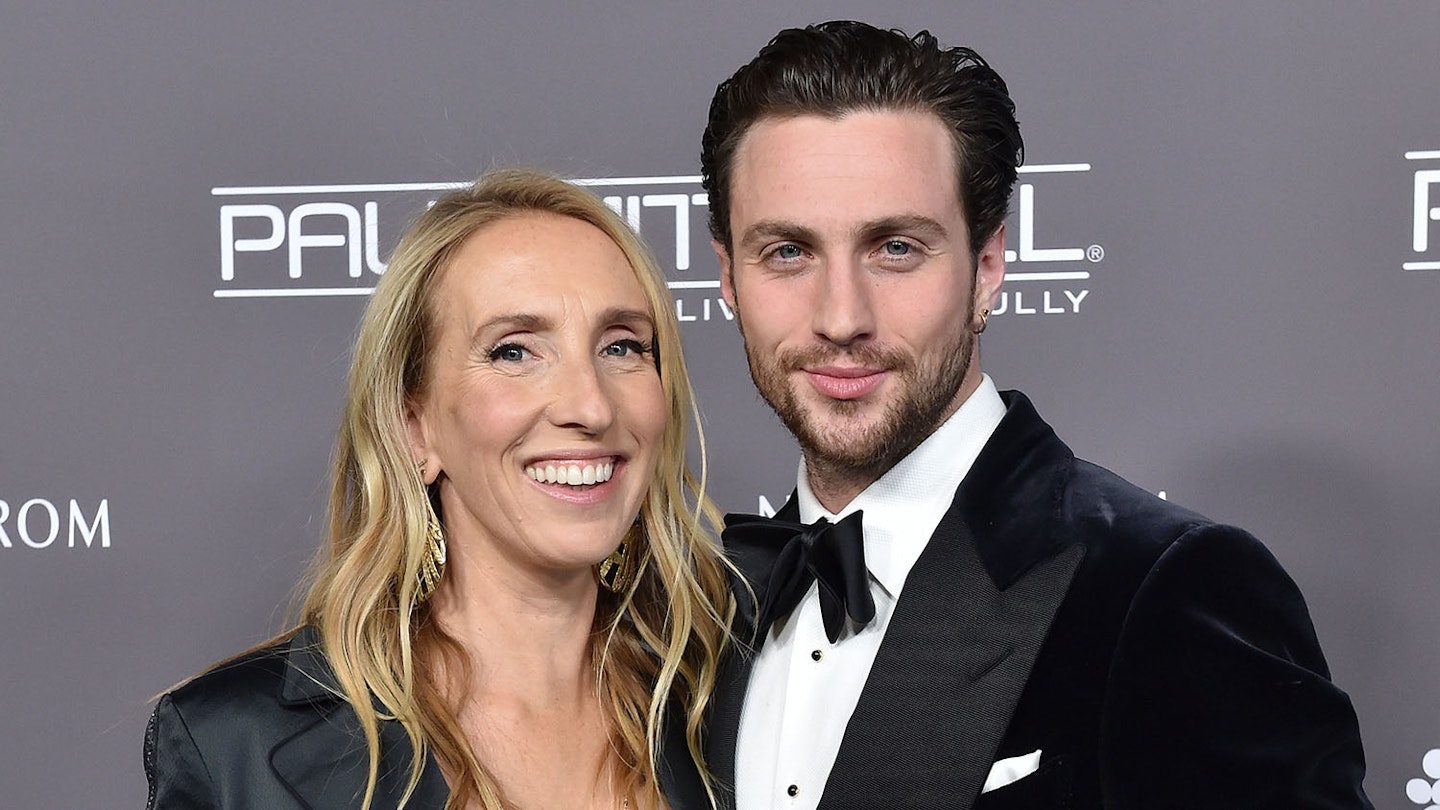 16 of 17
CREDIT: u00a9 Getty Images
Sam and Aaron Taylor-Johnson
Fans of actor Aaron Johnson were left in shock when he married Fifty Shades Of Grey director Sam Taylor. Despite Sam being 24 years older than Aaron, the pair combined their surnames when they got married in 2012. They now have two daughters together, Wylda and Romy.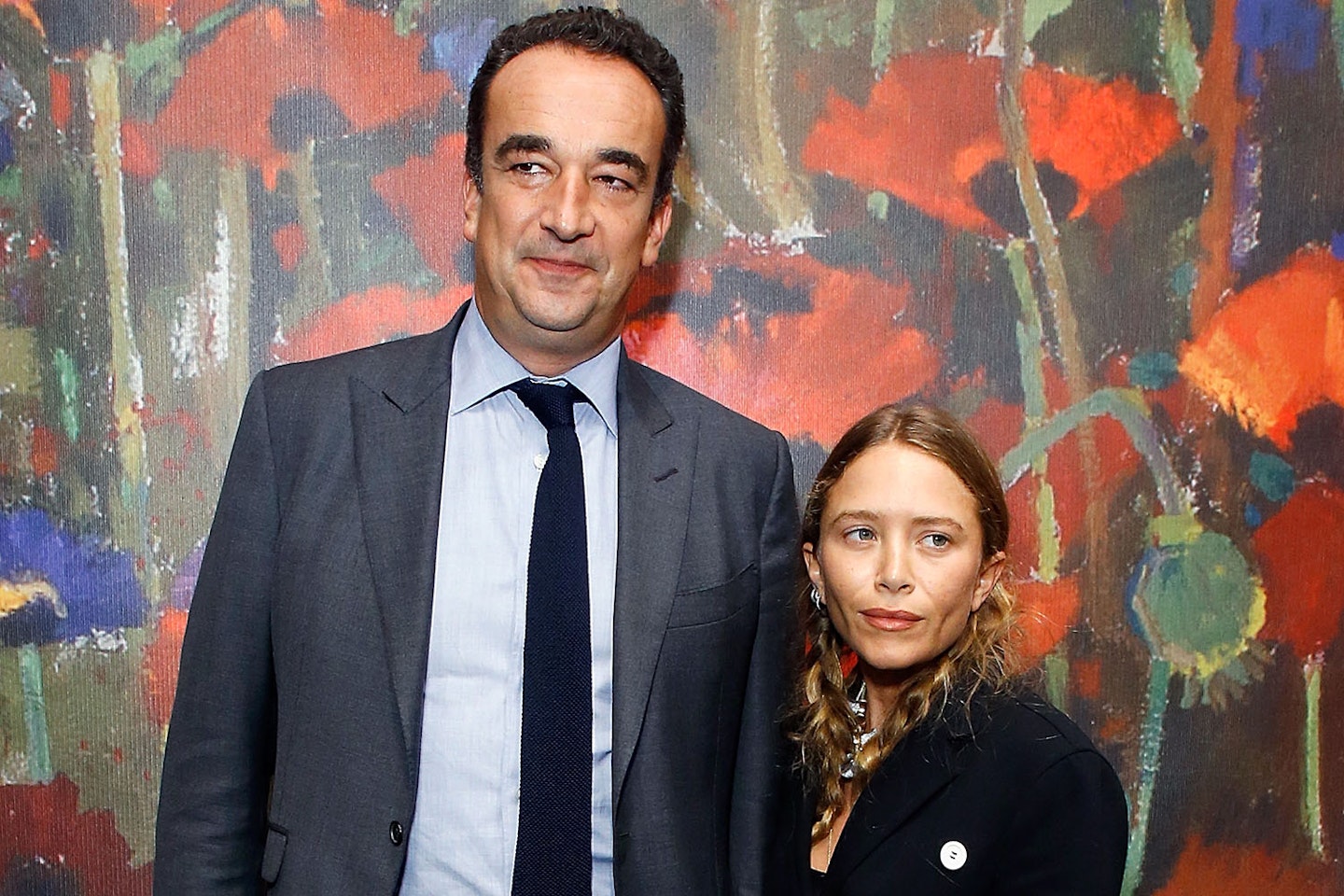 17 of 17
CREDIT: u00a9 Getty Images
Mary-Kate Olsen and Olivier Sarkozy
Olsen twin Mary-Kate married French banker Olivier Sarkozy in 2015, despite a 17-year age gap between the pair.
WATCH 'We'll bow down to their greatness': HAIM Fangirl Over BTS & V and want to go on Come Dine With Me
Who are Anwar Hadid's parents?
Anwar, Bella and Gigi's parents are luxury real estate developer Mohamed Hadid and Yolanda, a reality TV personality and former model. You might recognise Yolanda from The Real Housewives of Beverly Hills, which she starred in between 2012 and 2016.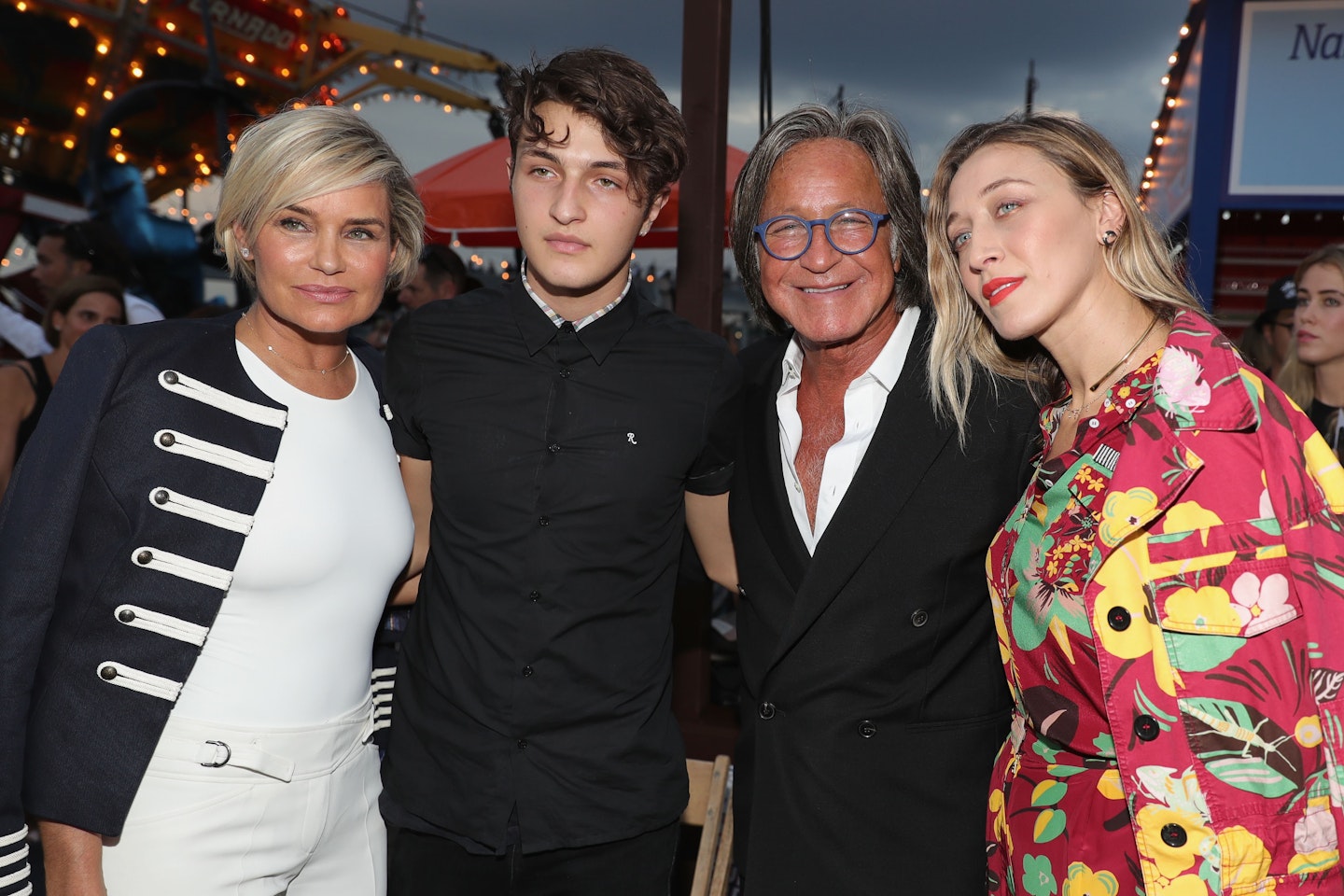 Mohamed and Yolanda split in 2000 and he went on to date model Shiva Safai, although they ended their relationship in 2019. Yolanda, on the other hand, married musician and composer David Foster in 2011, but they divorced six years later.
Look! More news!
Did Anwar Hadid date Kendall Jenner?
Although they never officially confirmed they were an item, Anwar has been linked to Kendall Jenner in the past. Not least when they were pictured kissing at an afterparty for the CFDA Awards in June 2018. Months later, in November 2018, they were both seen in Milan sporting matching giant hickeys during Fashion Week.
Prior to his romance with Kendall, Anwar dated American actress Nicola Peltz – who is currently engaged to Brooklyn Beckham – and, in a bizarre twist of fate, dated LANY singer Paul Klein after he split up with Anwar's girlfriend Dua.
Is Anwar Hadid friends with Zayn Malik?
Given that his sister Gigi has been dating Zayn Malik since 2015 and gave birth to their daughter last year, it's fair to say that Anwar is close to the former One Direction singer. In fact, Anwar cast Zayn in the campaign for his jewellery line Martyre back in November.
Does Anwar Hadid have Instagram?
He does, indeed. Anwar boasts 4.1million followers on his account @anwarspc.