She's always been her dad's princess, and as Gemma Owen continues to divide public opinion in the Love Island villa, former footballer Michael has come out to defend his eldest daughter.
"She's the most amazing girl you could meet," said the 42 year old, who has three other children, James, 16, Emily, 14, and 12-year-old Jess with wife Louise. "She's clever and funny and kind. She's not two-faced. She's loyal, a decent person."
While Gemma, 19, has won plenty of fans, others have claimed she acts spoiled and is very privileged, which is hardly surprising given the life she's had. Born in 2003 at the height of her dad's fame, her family home is a £4million Cheshire mansion, which sits on 42 acres of land and boasts a stables for their 12 horses, an indoor swimming pool, private gym, bar and cinema room.
Michael is said to be worth over £50m thanks to his earnings from football and being a racehorse owner, which is where Gemma's love of all things equine began.
As she's said many times, she is an international dressage rider and Michael has financially backed her as she pursued her dreams. She also set up her own swimwear company last year, thanks to some money from her parents. And Michael admits it can be hard to keep his kids grounded.
"I had nothing when I was growing up, but when you get a bit of success, a bit of money, your kids grow up with all the big houses, big cars," he admitted.
"They fly business class and they think it's normal. How do you teach them reality? You try. I've booked economy class seats and been bollocked by my kids, but you still try."
Viewers will know that Gemma isn't one to hold back with her opinions – and before she went into the villa, she was quick to stand up for her dad after he was accused of sending flirty messages to former Big Brother star Rebecca Jane.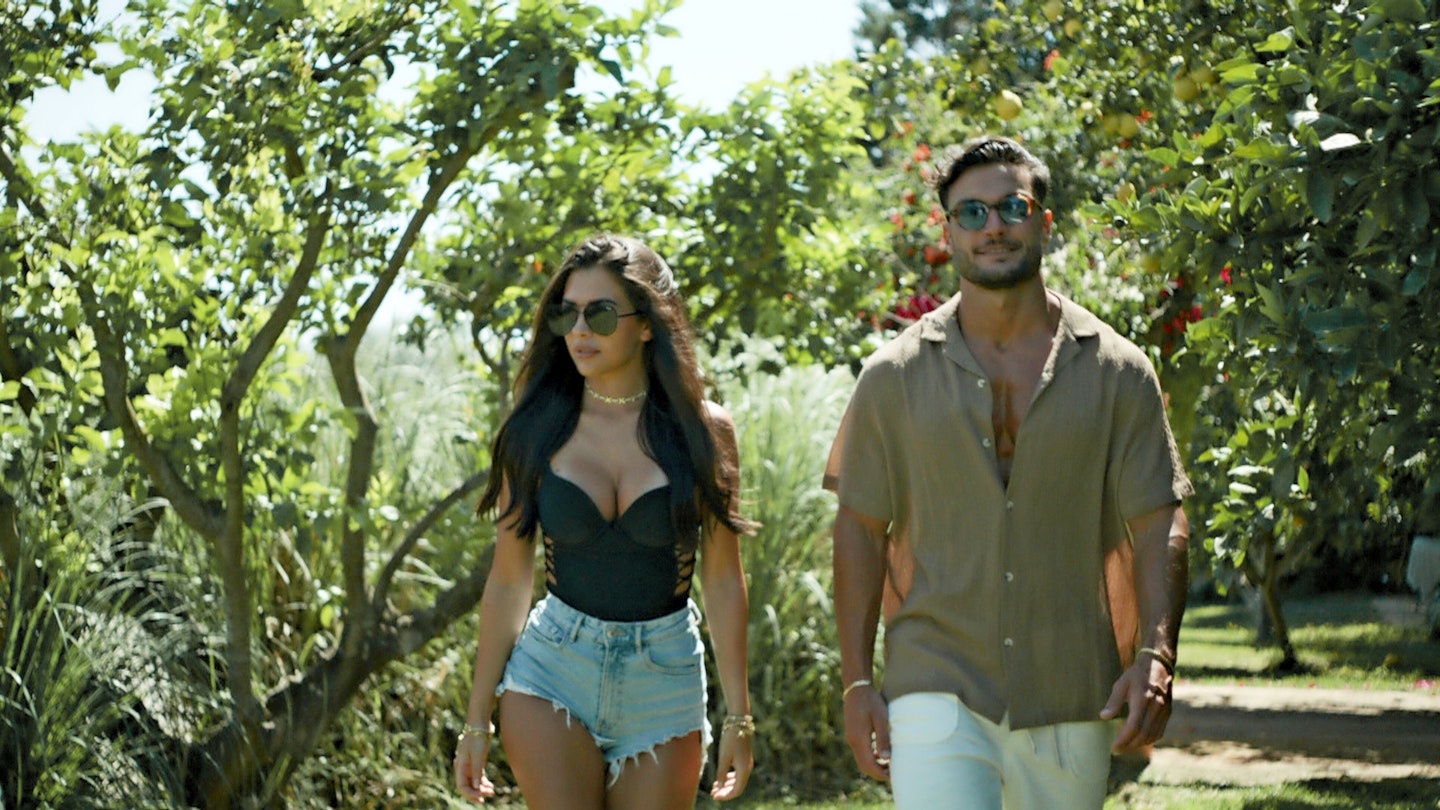 As well as calling her "desperate", Gemma also told Rebecca, "I feel sorry for you, getting your tits out for a bit of fame", and branded her "the lowest of the low".
There's no denying the Owens are a close family and, we're told, they've been approached to do their own reality show, following Gemma's success on Love Island, as well as their appearances on previous TV shows, including Through The Keyhole, Family Fortunes and Dogs Behaving Badly, with Michael also taking part in the last series of The Masked Singer.
"Gemma is TV gold right now and everyone is obsessed with her family," we're told. "It would be a no-brainer for networks to sign them all up."