The sibling rivalry between Kourtney and Kim Kardashian has been rearing its ugly head once again during the latest season of The Kardashians.
And while the feud may have been filmed back in October 2022, it is still raging offscreen nine months later. And with the main issues stemming from Kourtney's claims that Kim used her wedding to Travis Barker last May as a "business opportunity", heat is told that the eldest Kardashian has left Kim off the guest list for her baby shower to keep the drama at bay.
As Kourtney continues to bask in her pregnancy bliss, a source close to the Poosh founder tells us of her bold decision, "Kourt knows this will cause a big stink and create headlines, but she's made her mind up. They've got nothing nice to say to each other right now. The drama on the show is just a fraction compared to the arguments they've gotten into one-on-one."
Our source adds, "This fight between Kourtney and Kim goes back to childhood, so it's not as simple as talking it out and making up. There is so much healing work that still needs to be done between them, but unfortunately, Kourt's not interested in even trying. Every day is a roller coaster of emotions, but the one thing that doesn't seem to change is her anger at Kim."
Kourtney, 44 is expecting her first child with Blink-182 drummer Travis, and is already mum to Mason, Penelope and Reign with ex-partner Scott Disick. Things between reality star and Kim, 42, have grown increasingly strained since the latter partnered with Dolce & Gabbana on a '90s-inspired collection, just months after the high-end brand opened their '90s archive for her sister's Italian wedding.
After a string of arguments played out on screen, which saw Kim brand Kourtney a "hater" and Kourtney question her sister's loyalty, the expectant star admitted in a confessional that she needs her "own identity" and "life".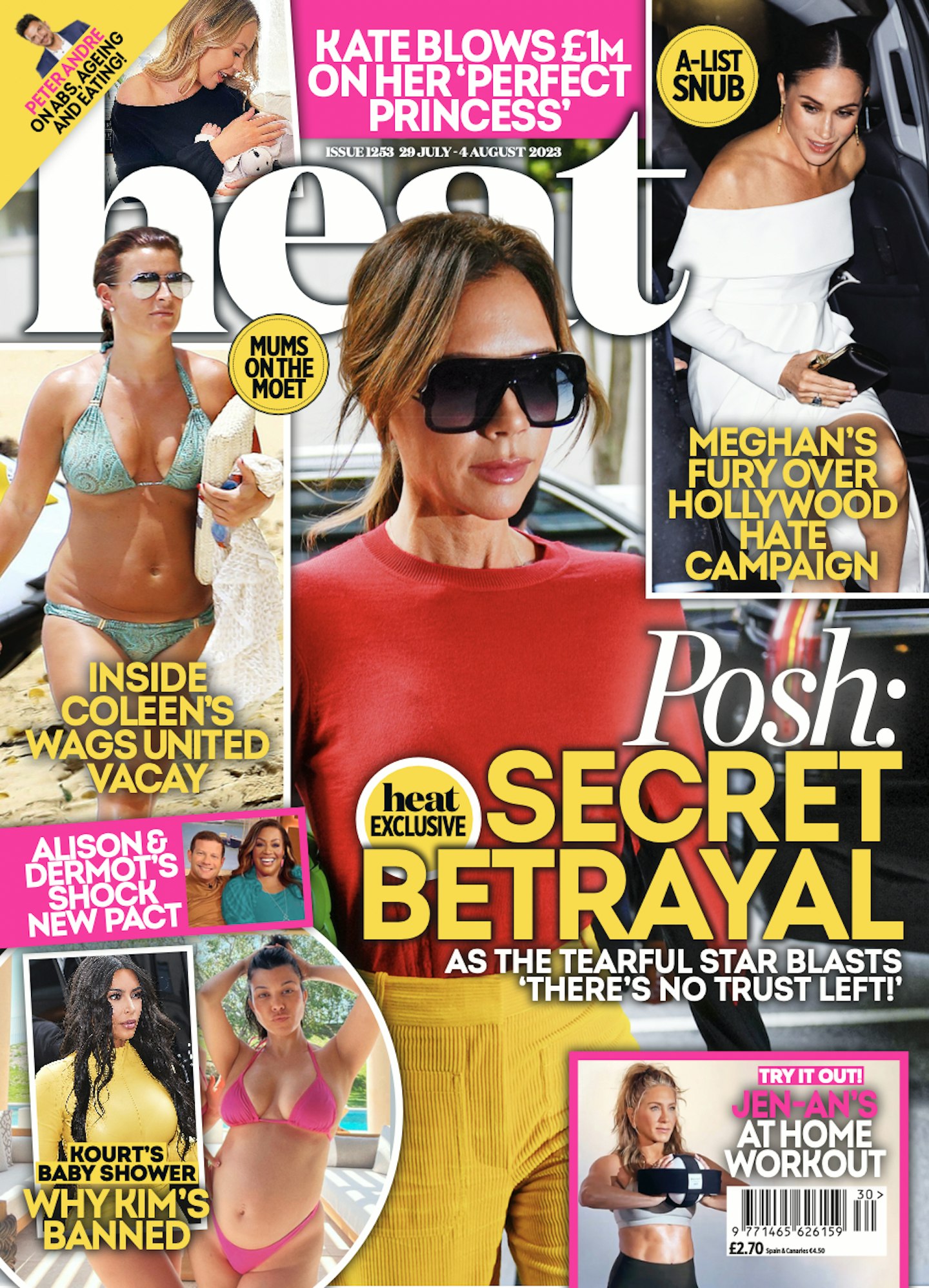 And we are now told that their mum-slash-manager Kris is struggling with being entangled in the mess. "Kris is trying to get Kourt to change her mind [about the baby shower], but it seems like a futile exercise at this point," our source explains.
"She hates it when her girls fight – it's always very hard for her not to get involved. Kourtney has threatened numerous times to cut her whole family off, and if Kris crosses the line and brings Kim to this shower, that may very well push her over the edge. If Kris is smart, she'll stay out of this."
WATCH: Catherine, Elom, Leah & Montel On Love Island Drama | Heat Dates