At first, it really seemed like they could be friendly exes, but – one year since they officially split – relations between Kim Kardashian and Kanye West are at an all-time low, with bad blood on both sides.
And, last week, things took a turn for the worse after Kanye lashed out at Kim yet again. In since-deleted Instagram posts, the rapper demanded a "public apology" from Kim and her family, after they supposedly didn't tell him the location and time of daughter Chicago's birthday party last month. In addition, he lambasted Kim for allowing their eldest daughter North to be on TikTok, and also claimed that Kim "accused me of putting a hit out on her", as well as lashing out at her boyfriend Pete Davidson in his new single Easy, rapping he would "beat" the comedian's "ass".
In response, Kim posted a statement to Instagram, telling followers, "Kanye's obsession with trying to control and manipulate our situation so negatively and publicly is only causing further pain for all."
She added that, while she wished to peacefully co-parent their children, "Kanye continues to make it impossible every step of the way."
CHECK OUT reality stars who dated A-listers
Reality stars who dated A-listers - slider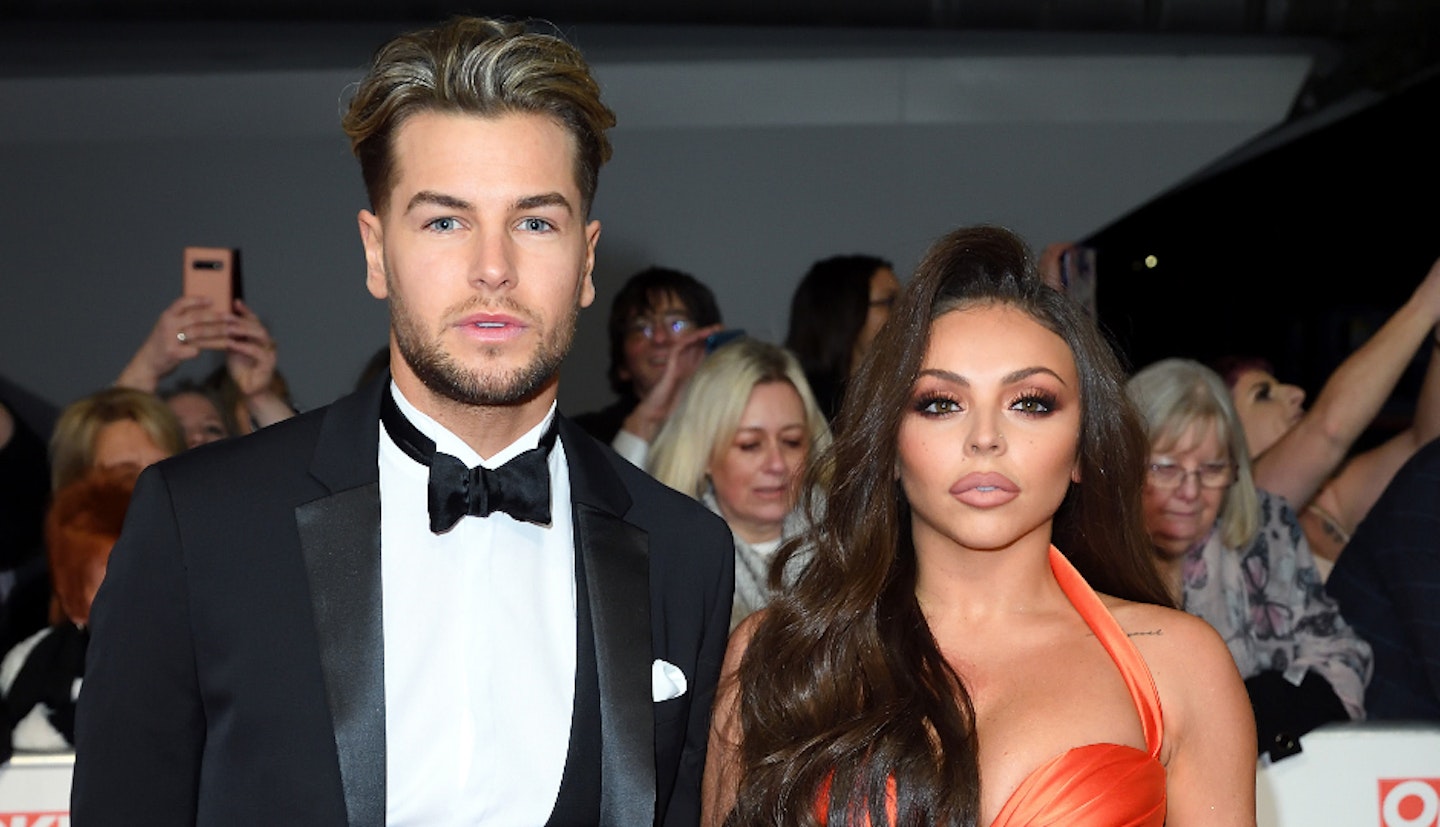 1 of 11
CREDIT: Getty
Chris Hughes and Jesy Nelson
Jesy and Chris began dating in secret back in November 2018 and soon moved in with each other. They both appeared on each others' documentaries and we hoped this relationship could last forever but sadly they split in March 2020. They are apparently still 'good friends' though... We'll see how long that lasts.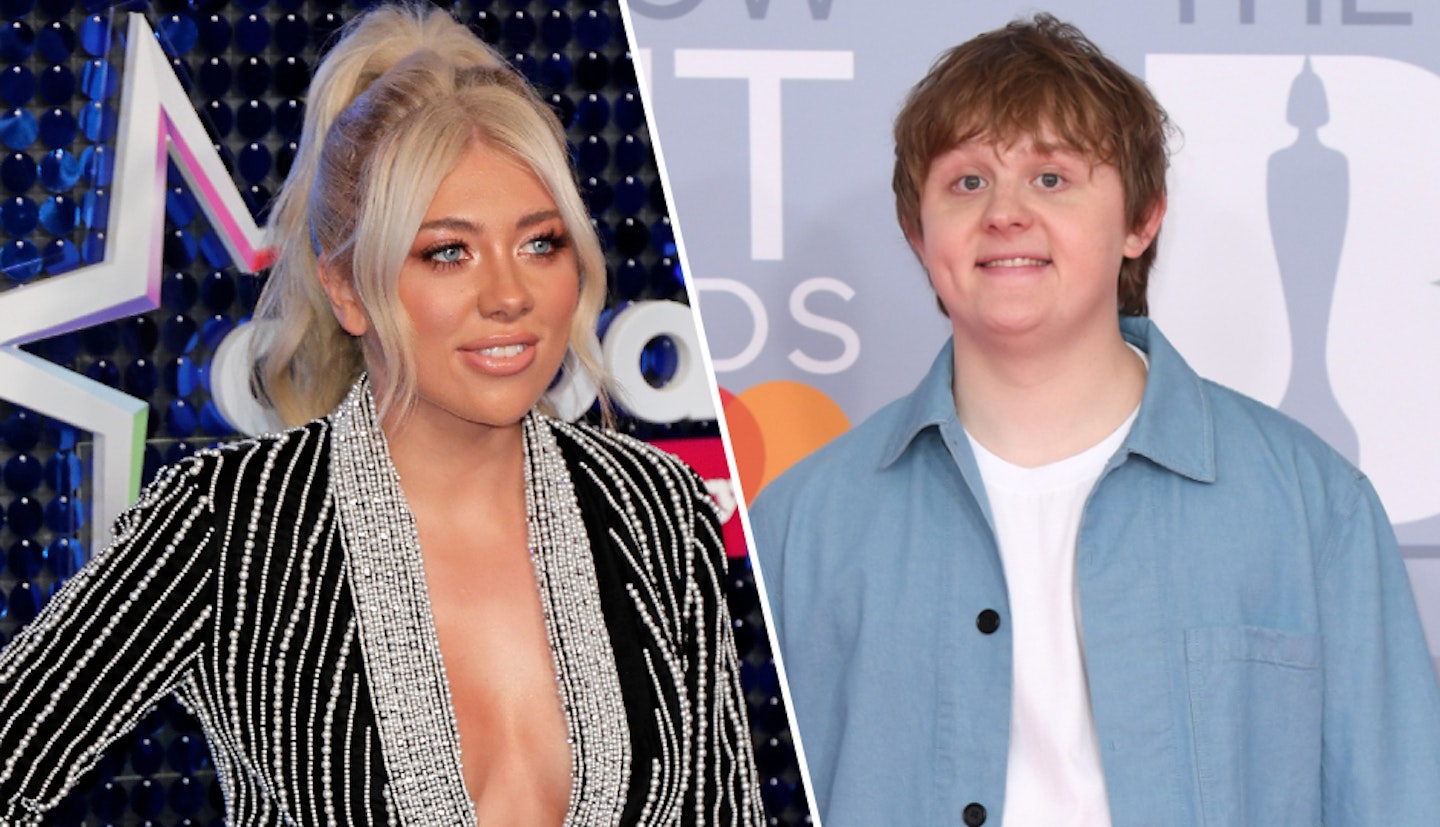 2 of 11
CREDIT: Getty
Paige Turley and Lewis Capaldi
Before Paige shot to fame on Love Island with her current boyfriend Finn Tapp, and Lewis was yet to have a number one single, the pair actually dated for a year in their late teens after meeting at college.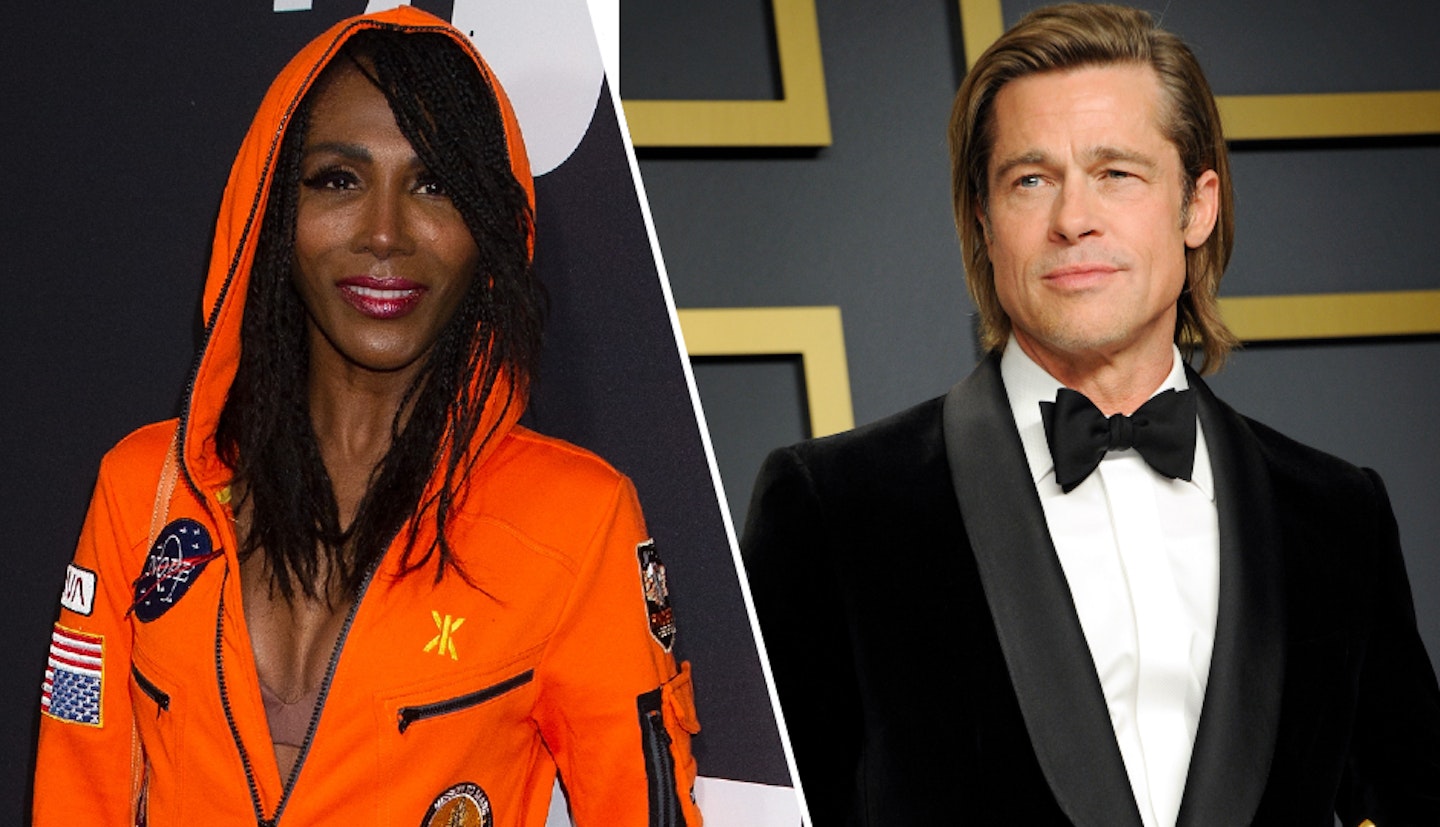 3 of 11
CREDIT: Getty
Sinitta and Brad Pitt
During his years in Hollywood, Brad Pitt has dated his fair share of high profile women including Jennifer Aniston, Gwyneth Paltrow and Angelina Jolie but what you may not know is that he actually had a two year relationship with TV personality and singer Sinitta. When they first got together, Brad was nothing more than a jobbing actor in LA whilst she toured the world performing. Eventually however, long-distance broke them up.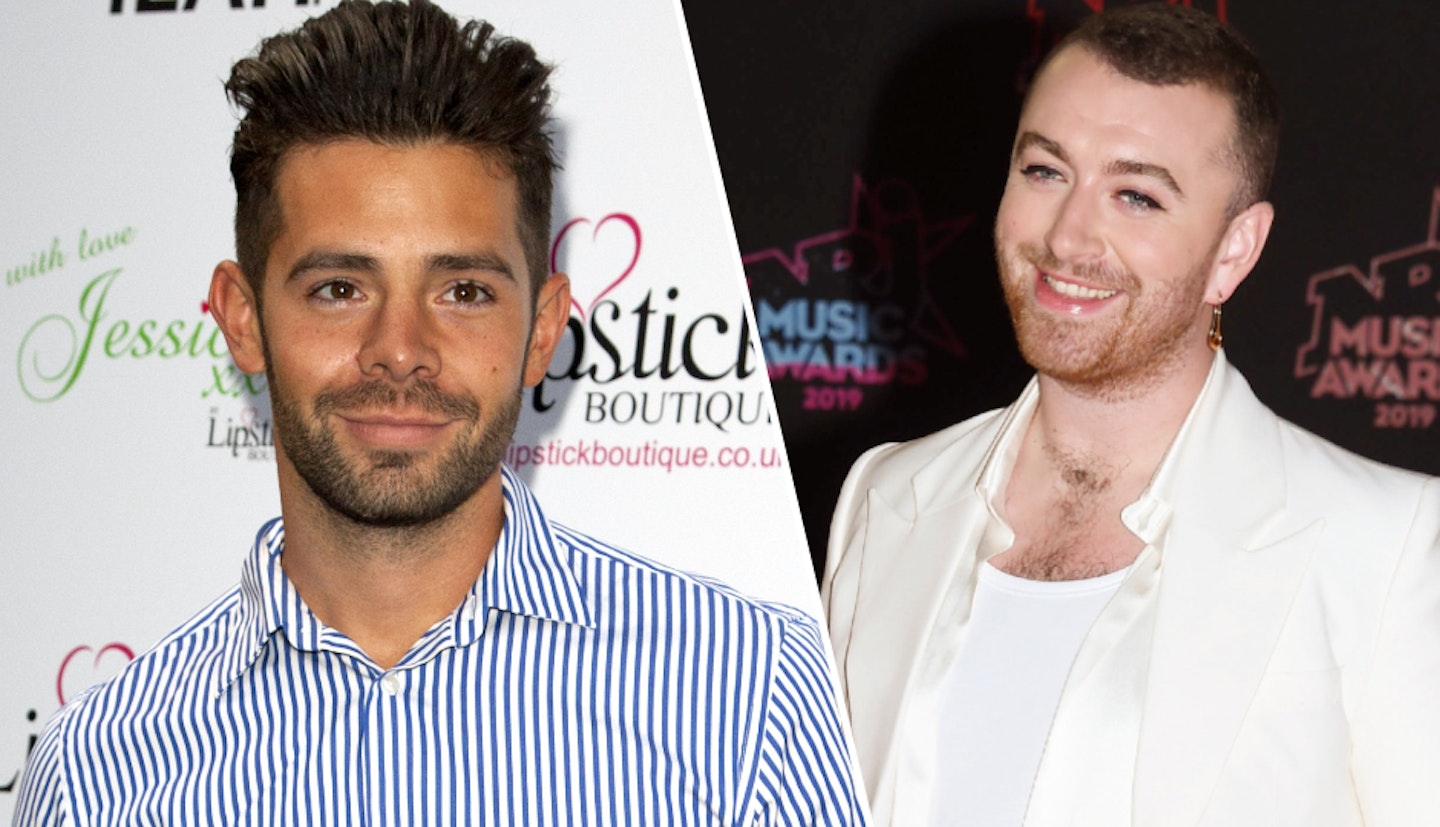 4 of 11
CREDIT: Getty
Charlie King and Sam Smith
Imagine counting both Gemma Collins and Sam Smith among your exes? ICONIC. Well, that's what former TOWIE star Charlie King can say. Charlie and Sam apparently met on social media back in 2015 in enjoyed a few secret dates together before they decided to just be friends.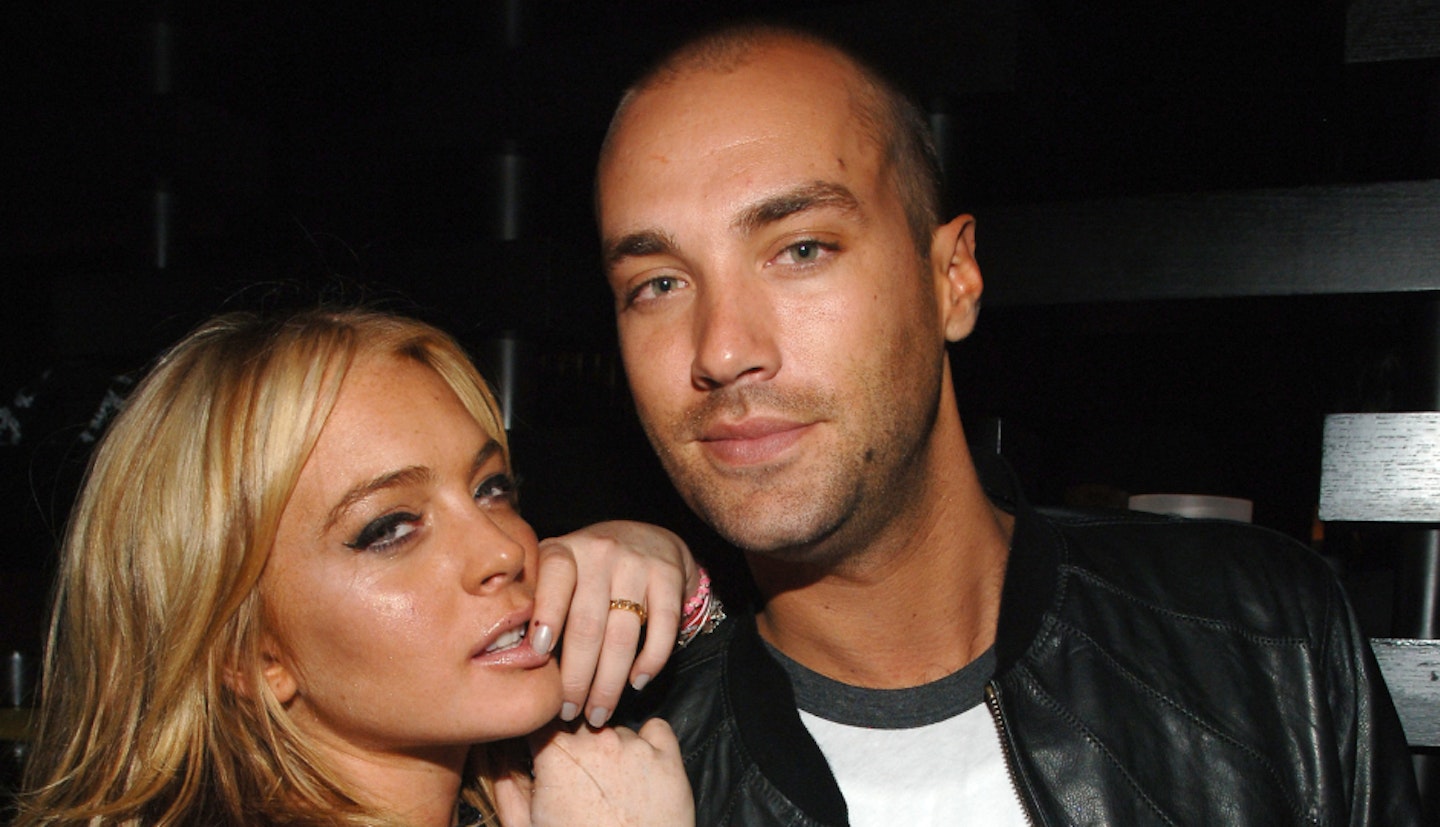 5 of 11
CREDIT: Getty
Calum Best and Lindsday Lohan
Back in 2007 Lindsay and Calum had a tumultuous relationship that often hit the headlines. They apparently broke up after Lindsay caught the reality star lothario in bed with another woman.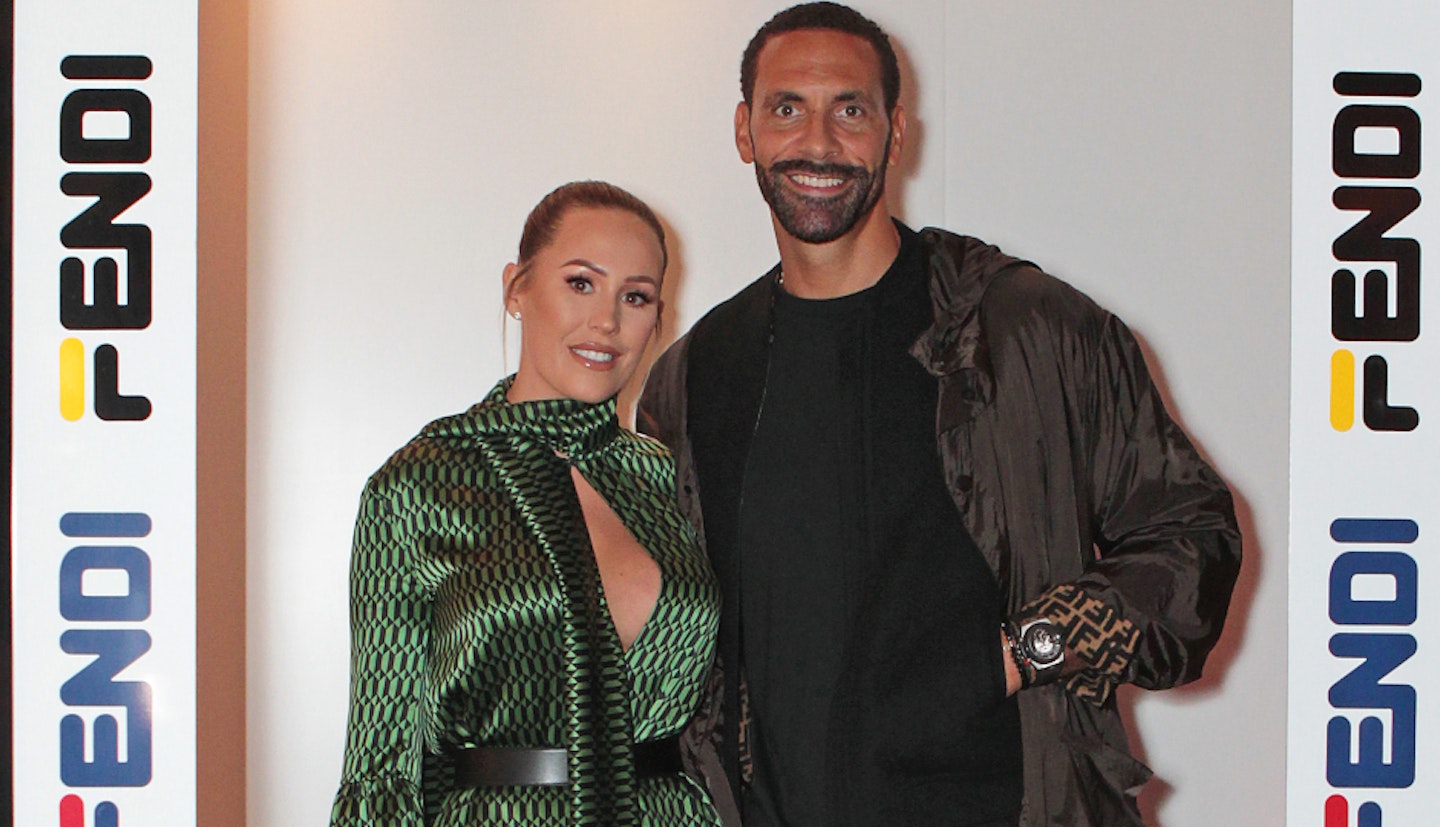 6 of 11
CREDIT: Getty
Kate Wright and Rio Ferdinand
She may be Mrs Ferdinand now, but back when she met her footballer husband Kate Wright was best known for getting the run around from then-boyfriend Dan Edgar on TOWIE. Kate had just split from Dan when she met Rio and the rest, they say, is history. The genetically-blessed pair married in Turkey in 2018 and welcomed baby boy Cree in December 2020.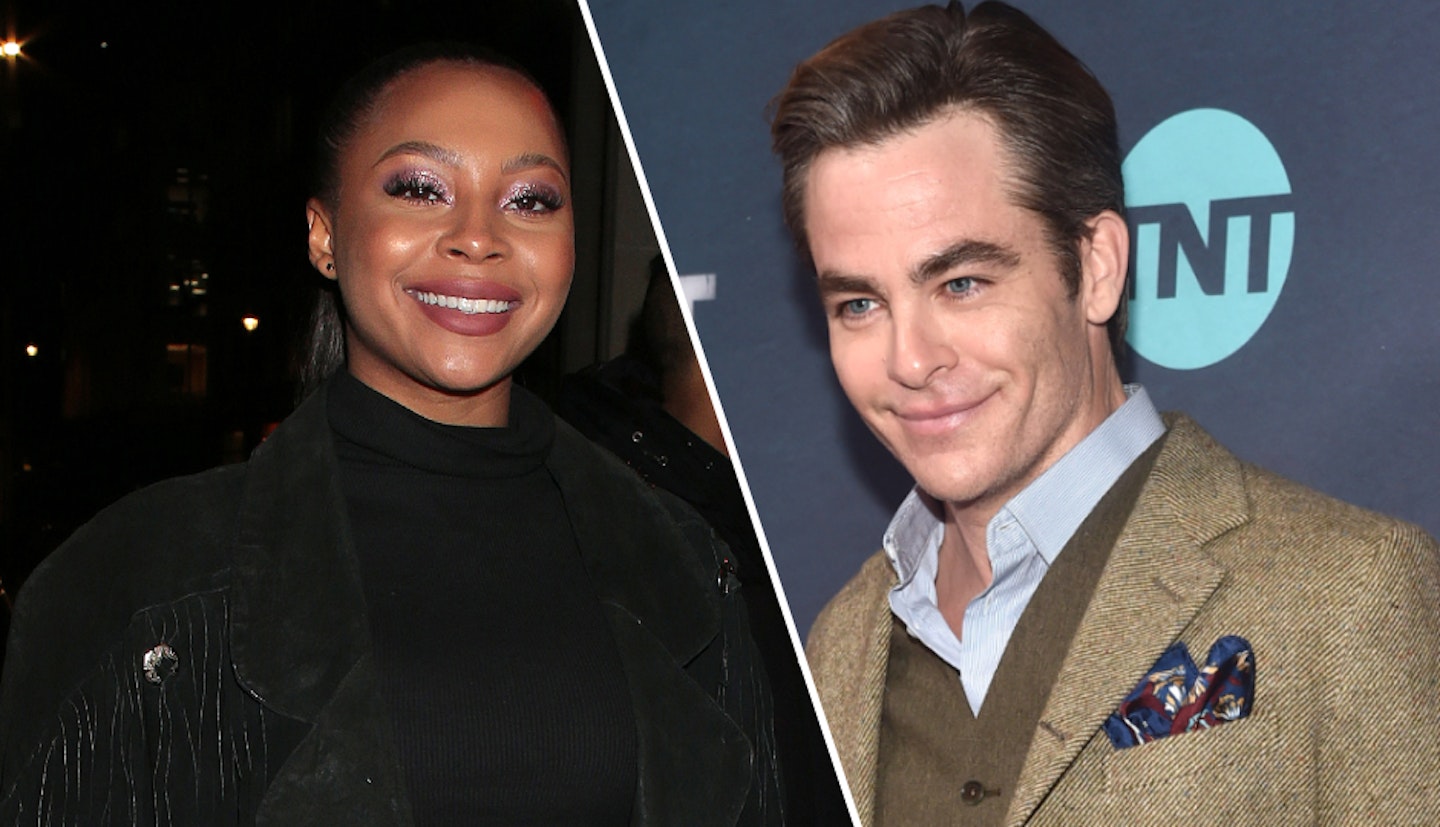 7 of 11
CREDIT: Getty
Samira Mighty and Chris Pine
These two met at a GQ Man of the Year afterparty in 2018 when they swapped numbers and Chris asked Samira out on a date. WHAT? Chris seemed keen to continue the relationship but Samira had to turn him down because she was appearing on Love Island. Obsessed.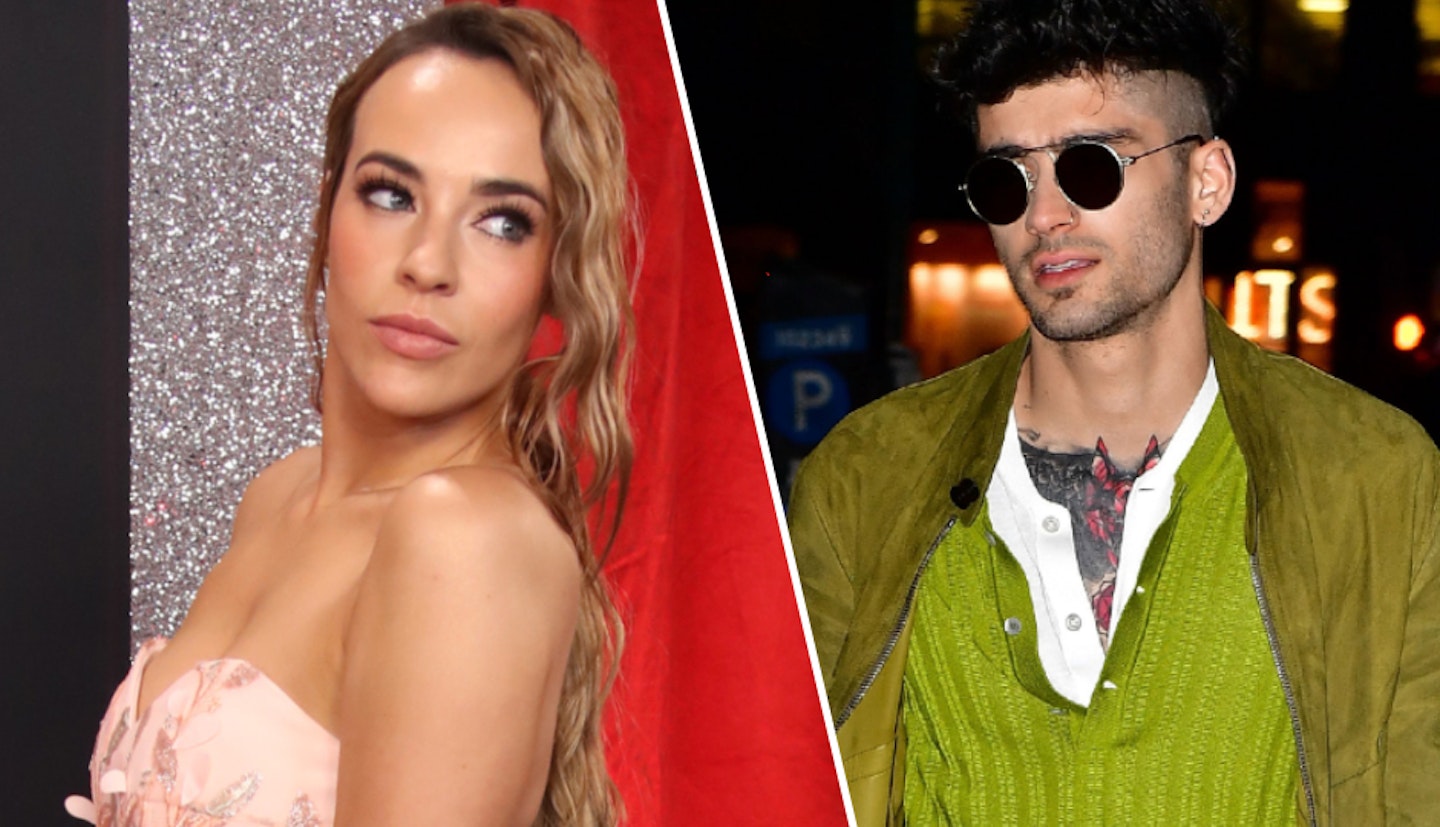 8 of 11
CREDIT: Getty
Stephanie Davies and Zayn Malik
Hollyoaks and CBB star Stephanie actually dated for five months in 2010 before Zayn moved on with fellow X-Factor star Perrie Edwards. Incidentally Perrie and Zayn's relationship was plagued by cheating rumours including with Love Island's Lauren Richardson.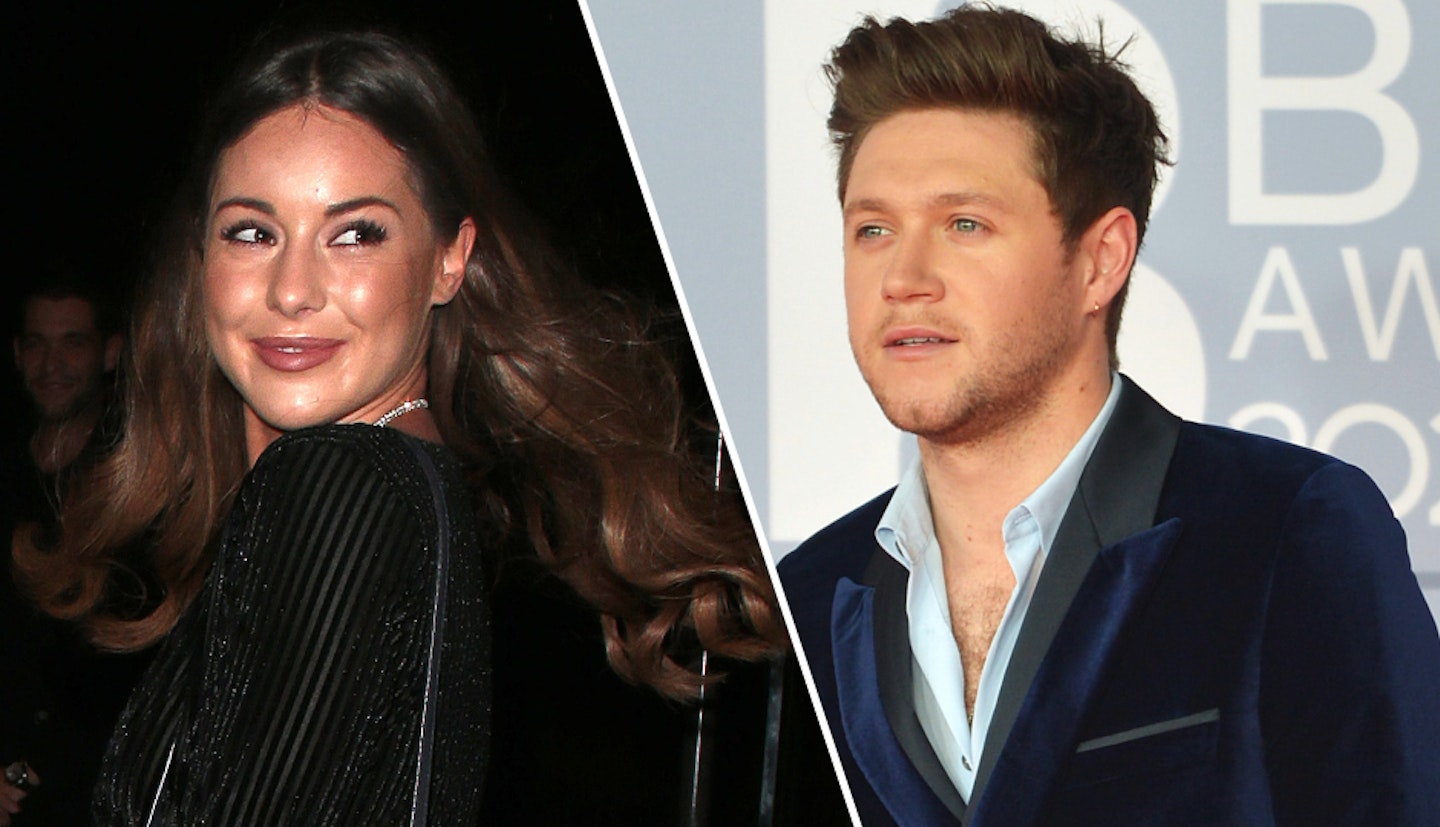 9 of 11
CREDIT: Getty
Louise Thompson and Niall Horan
Made in Chelsea's Louise Thompson experienced her fair share of heartbreak during her tumultuous relationship with SW3's resident bad boy Spencer Matthews, but she ended up doing the dirty on her next boyfriend Andy Jordan. It was later reported that Louise's other man was none other than One Direction star Niall Horan.
10 of 11
CREDIT: Getty
Kim Kardashian and Kayne West
In fairness we would definitely call Kim Kardashian an A-Lister as well but technically she is also a reality star. Kim and Kanye met in 2003 but, after her two failed marriages, they confirmed that they were finally an item in 2012. Unfortunately, after a six year marriage and four ADORABLE kids, the two decided to call it quits January 2021.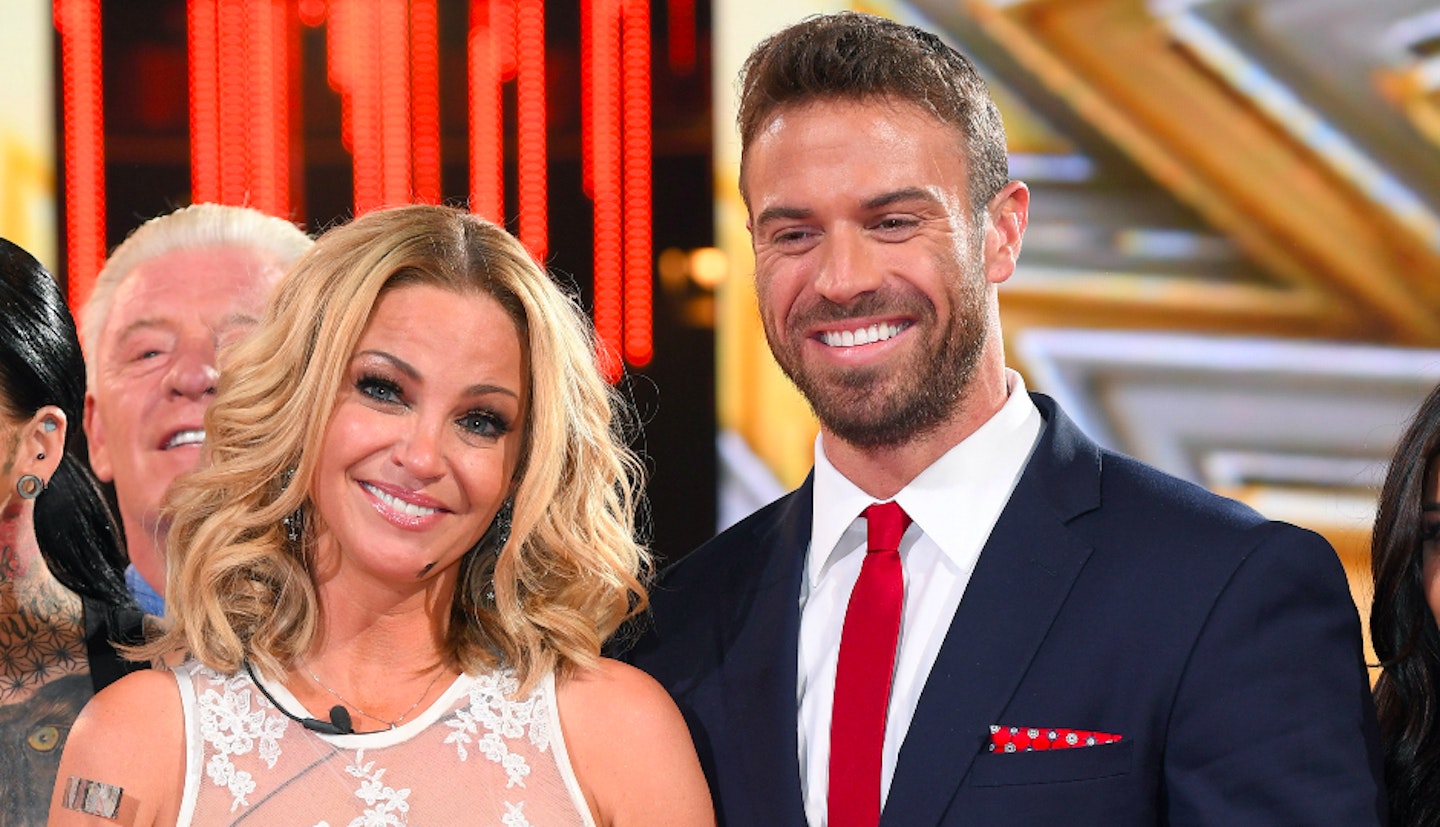 11 of 11
CREDIT: Getty
Chad Johnson and Sarah Harding
Girls Aloud's Sarah Harding met The Bachelorette star Chad Johnson on Celebrity Big Brother back in 2017 but after a whirlwind three months together, long-distance and Chad's cheating ways broke them up.
Now, we're told, that – behind closed doors – it's all-out war, with Kim upping her security and drawing up the battle lines. According to insiders, the reality star is living in "constant fear" of what Kanye's going to say or do next – especially given his upset about her relationship with Pete (despite the fact that he's also moved on, with actress Julia Fox). And thanks to him airing their "dirty laundry", she's no longer prepared to play nice.
"Every day, Kim wakes up dreading what Kanye's going to put her through next," says an insider close to the 41 year old, who has four children – North, eight, Saint, six, Chicago, four, and two-year-old Psalm – with Kanye.
Ooh! More great news to read
Maura Higgins sparks Roman Kemp dating rumours following Giovanni Pernice split
Olivia Attwood fumes about Bradley Dack and urges fans to 'stay single'
"He may have deleted his most recent Instagram posts and kept quiet for a day or two, but Kim knows the odds are that he'll be ranting and raving about her again soon – the thought of it hangs over her like a dark cloud. She's so tired of his mind games and is done being dictated to. She's preparing for a big legal fight, and her lawyers have told her that she's in a better position than ever because of Kanye's public over-sharing. She wanted to play nice with him, but that's now gone out of the window."
Watch: Kim Kardashian shares VERY BAD beauty tip
As for the rest of the Kardashians who've all been dragged into the drama, we're told they're all supporting Kim as much as possible – with mum Kris Jenner, in particular, not taking any chances. Our insider says, the momager is prepared to call in the authorities if things get any uglier.
"She's said she won't hesitate to get the FBI involved if Kanye continues to lash out," we're told.
"She's also tripled the family security detail. Kris thinks Kanye is behaving in a worrying way, and she may need to step in before things get out of hand."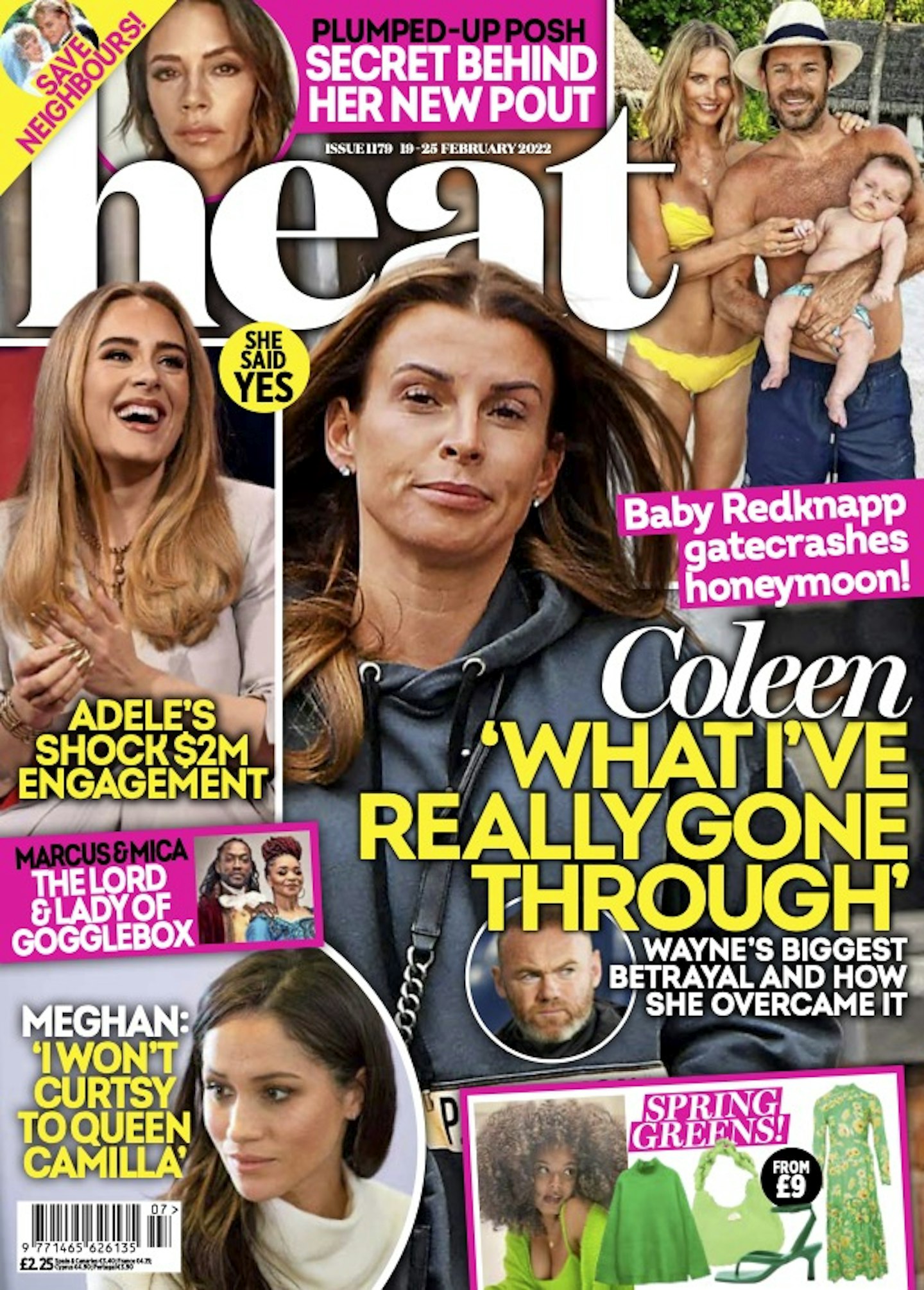 Get the best celeb stories in heat.