She was the first Kardashian sister to have children, even going so far as to give birth on TV (anyone else remember the moment she literally pulled Penelope, now nine, out of her vajayjay while her family – and the world – watched? Dexterous stuff).
So, it's no surprise that Kourtney Kardashian's ready to stake her claim as top mama on the sibling family tree.
According to insiders, Kourtney is desperate to have kids with fiancé Travis Barker, and she's not taking any chances in doing so. Which is why she's enlisting the help of a surrogate and also trying to get pregnant naturally, in the hope that she'll double her chances and, in the very best case scenario, wind up with two or more children at the same time.
READ MORE
You won't BELIEVE what Love Island 2017's Harley Judge looks like now 😱
Love Island's Joe Garratt reveals new tattoo dedicated to secret relationship
Faye Winter and Teddy Soares open up about sex life and it sounds wild
"Kourtney decided very early on that Travis was baby daddy material, as well as a perfect long-term partner," says an insider close to the 42 year old, who got engaged to the Blink- 182 drummer in a PDA-heavy display of roses and outrageous declarations of love in October.
"She's always wanted at least one more baby – but really, Kourt's always thought that five or six is the perfect number, and Travis feels the same way.
"She gave up alcohol a while back and has also relaxed her workout routine in the hope of conceiving, and she's also going with the very best surrogate firm out there. Their friends are convinced it's just a matter of time before they confirm she's expecting – or someone else is."
Check out: Keeping Up with the Kardashians - the most iconic fights
Keeping Up with the Kardashian fights - slider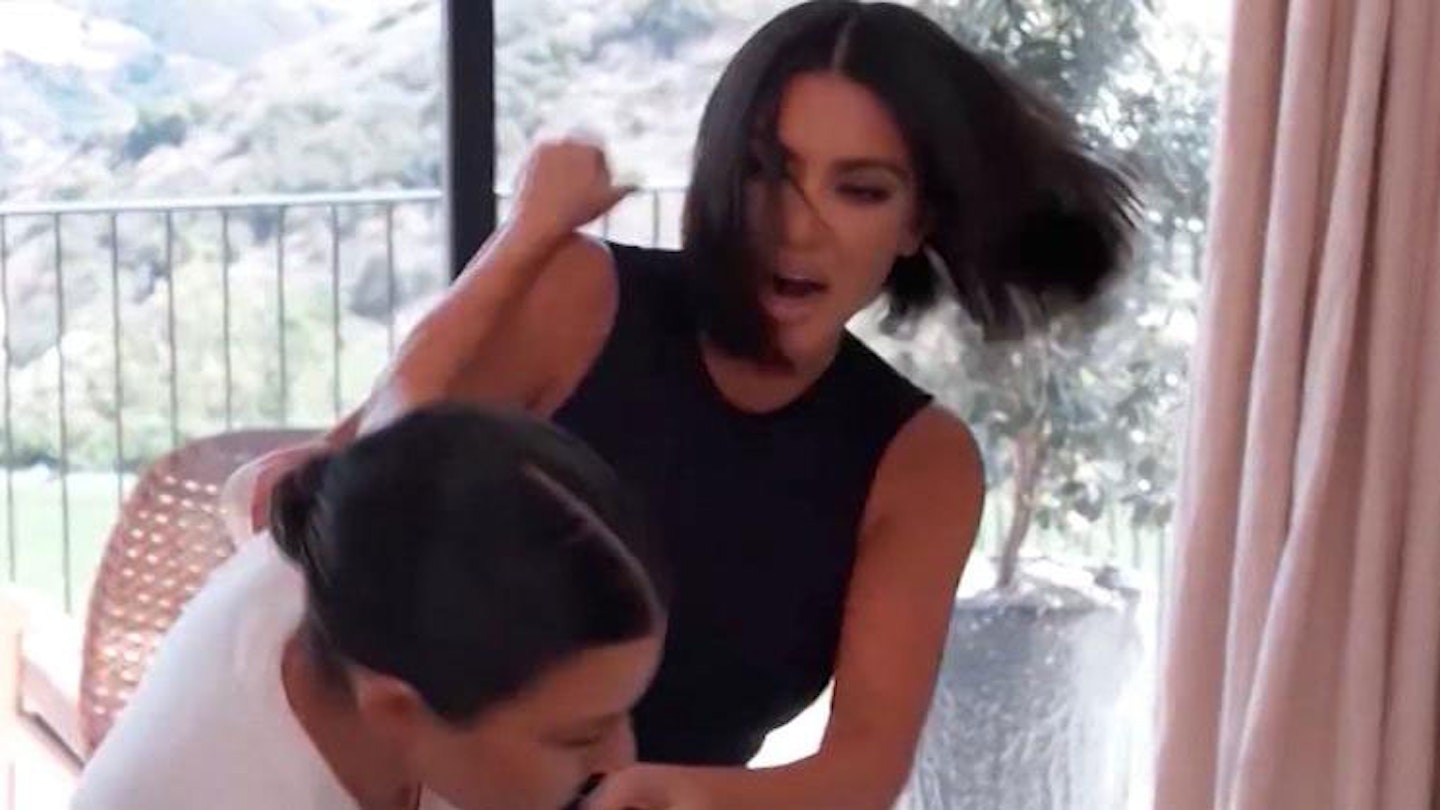 1 of 14
CREDIT: E!
Kourtney vs Kim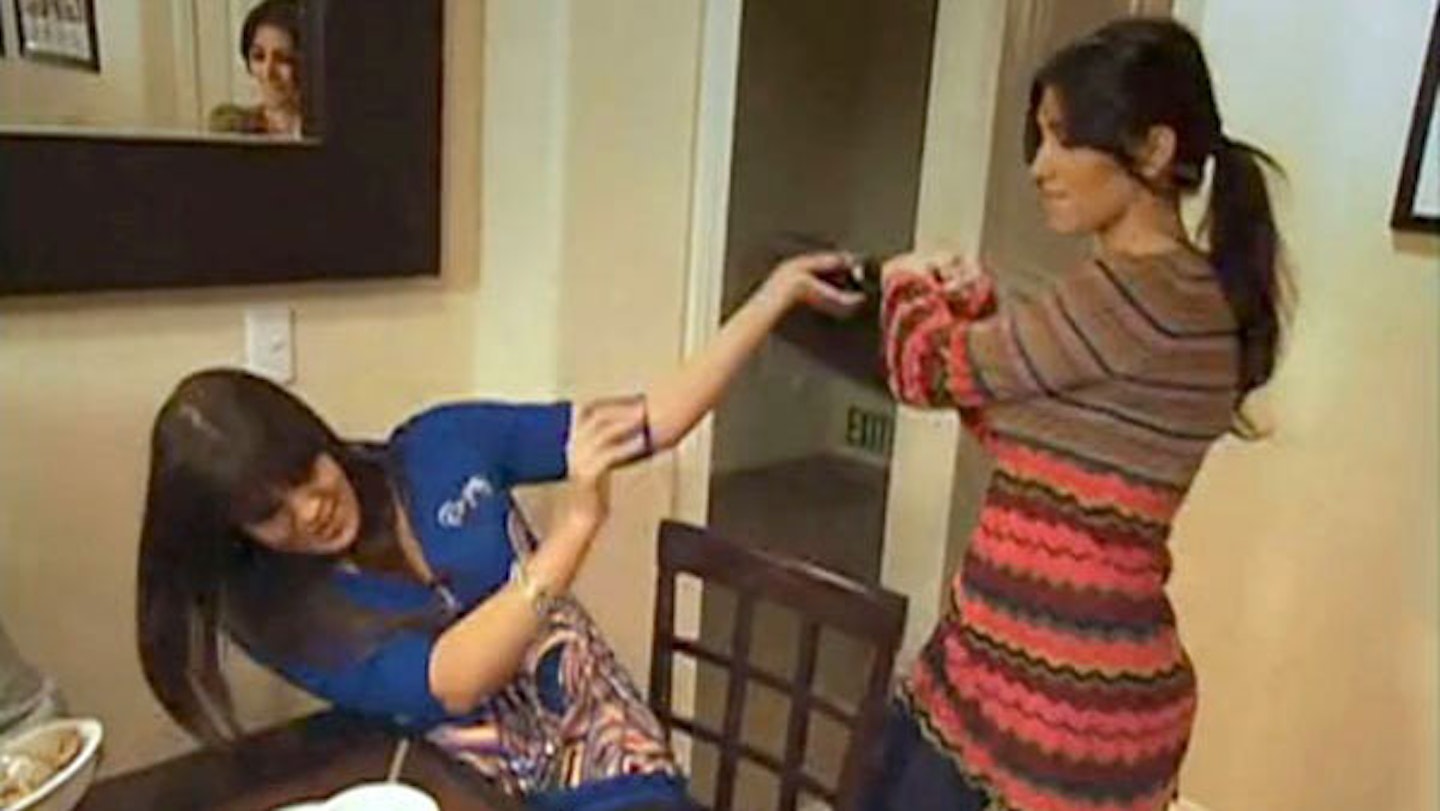 2 of 14
CREDIT: E!
Khloe vs Kim
Remember when Khloe shut the door on Kim when she was trying to get into the apartment and then Kim came out with the famous line, "don't be f—king rude" before hitting her with her bag? Iconic.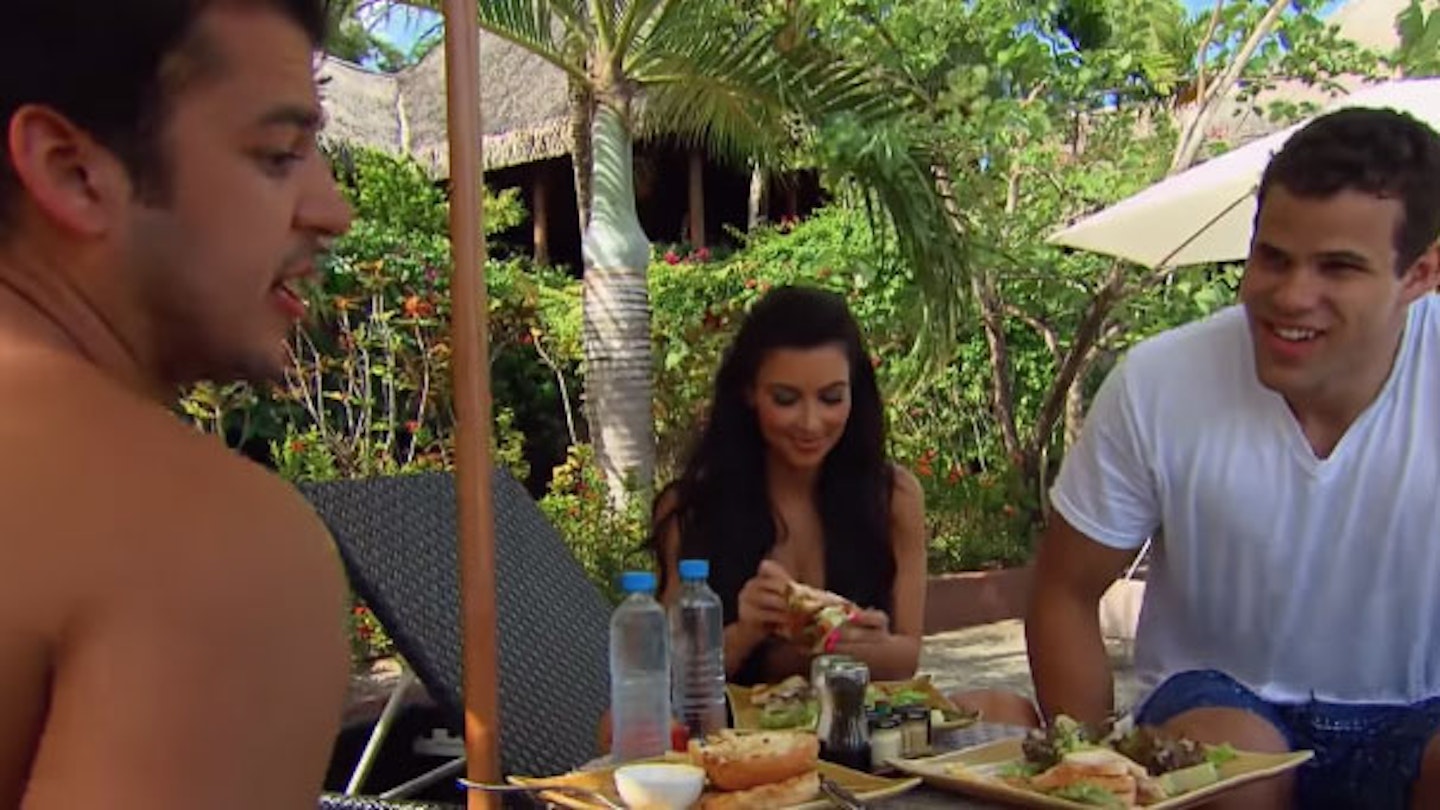 3 of 14
CREDIT: E!
Kim and Kris vs Rob
Throwback to when Kim was dating (and then went on to marry) Kris Humphries. Well, one of the stand-out moments from their relationship was the whole diamond earring incident but during that same holiday, remember when Kim and Kris argued with Rob Kardashian? After the siblings exchanged words, Kris stepped in to defend Kim but nobody was prepared for when Rob called her a "wh-re".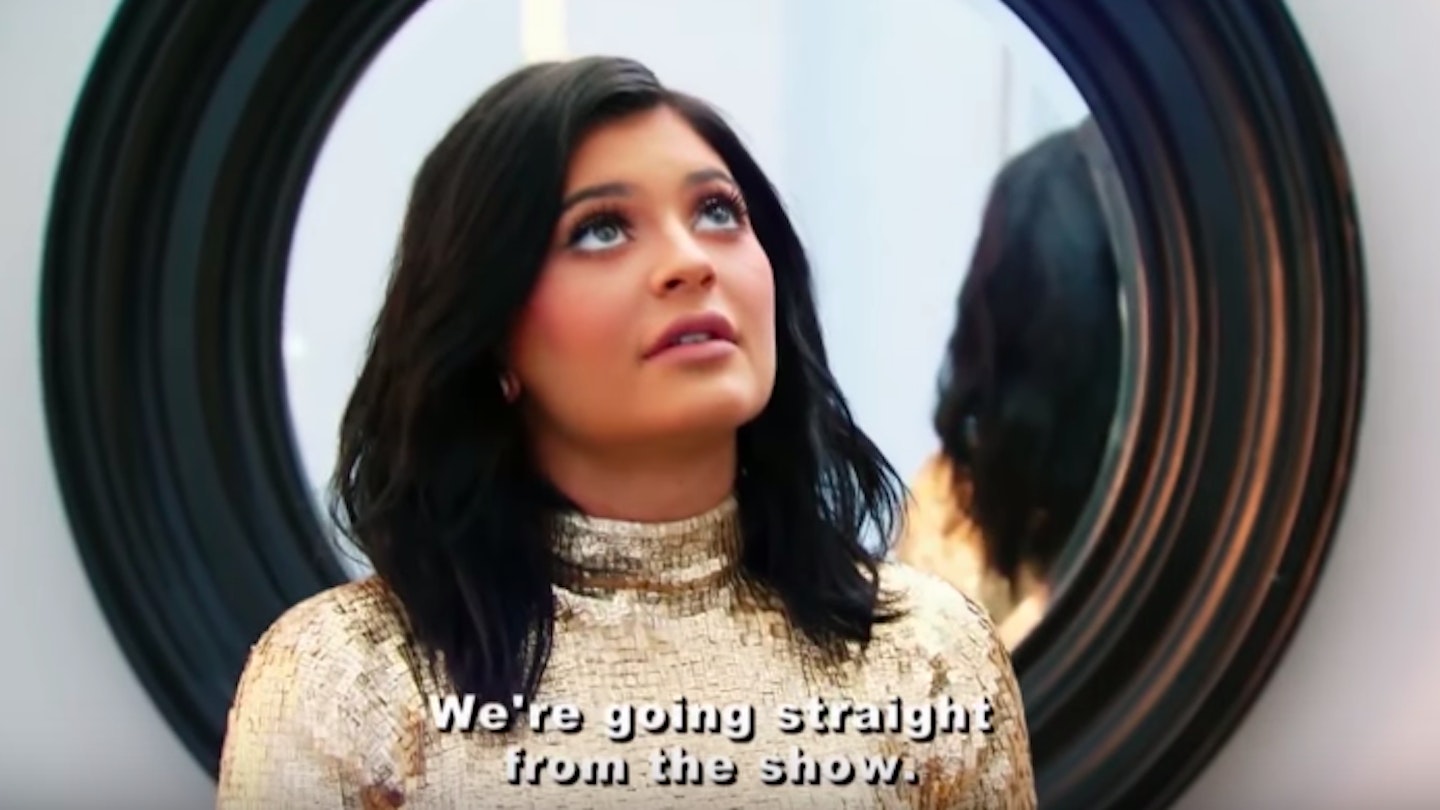 4 of 14
CREDIT: E!
Kylie vs Kendall
So Kylie and Kendall aren't full time cast members but whenever they're on screen they know how to make their mark. While the pair were getting ready at Kylie's house, Kendall wanted to borrow one of her sister's dresses and it's safe to say Ky wasn't having it. Kylie refused to lend her the dress and Kendall went on to call her "the biggest f—king b-tch" and a "c—t". So much dramz.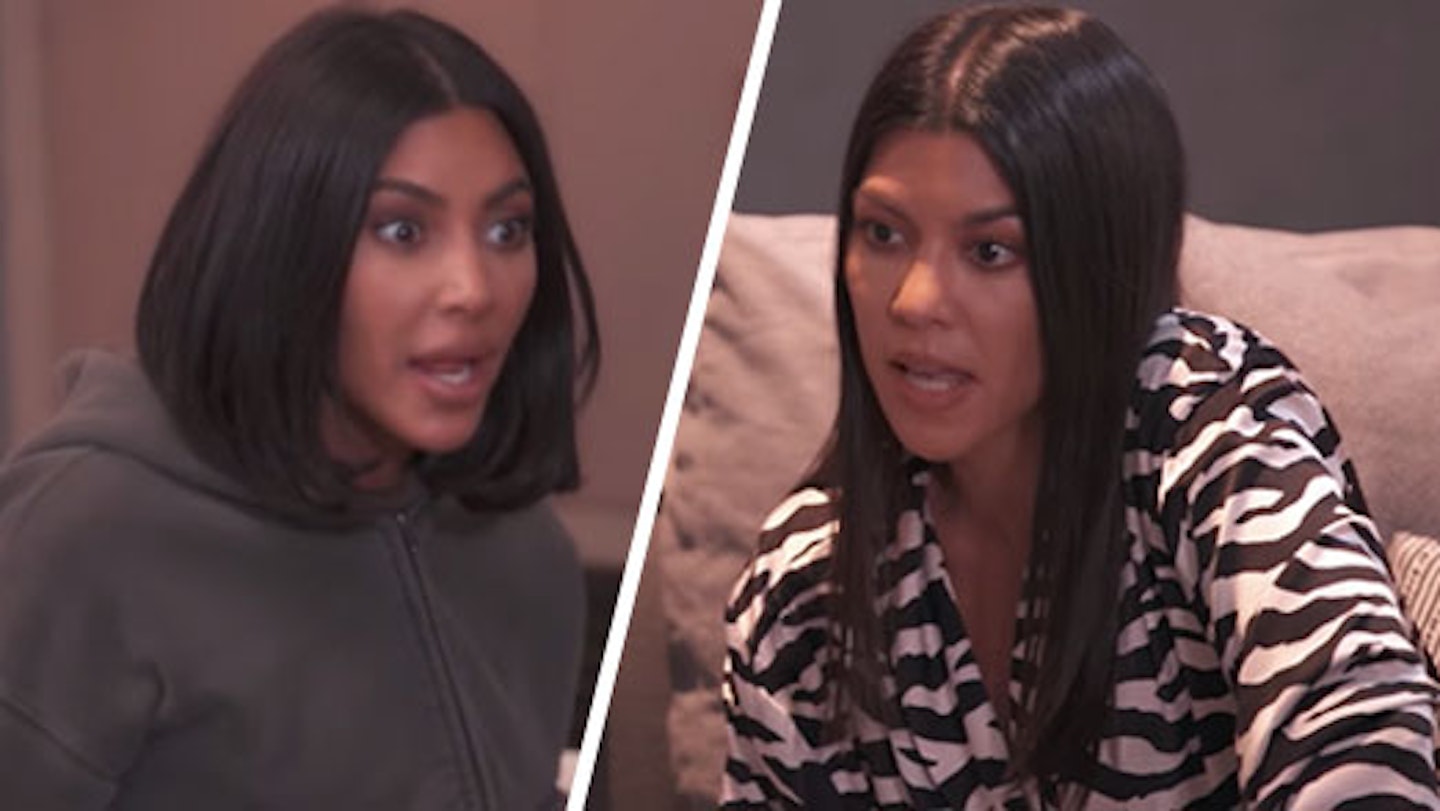 5 of 14
CREDIT: E!
Kim vs Kourtney
Kim and Kourtney's row over North West and Penelope Disick's Candyland themed party went on for a few days but it reached its peak when they came to blows and almost called it off. While Kourtney was arguing it'll be too much sugar for the kids, Kim pointed out that was the whole theme of the party. Luckily they went ahead with it but the kids ended up being far too hyper… following all that candy.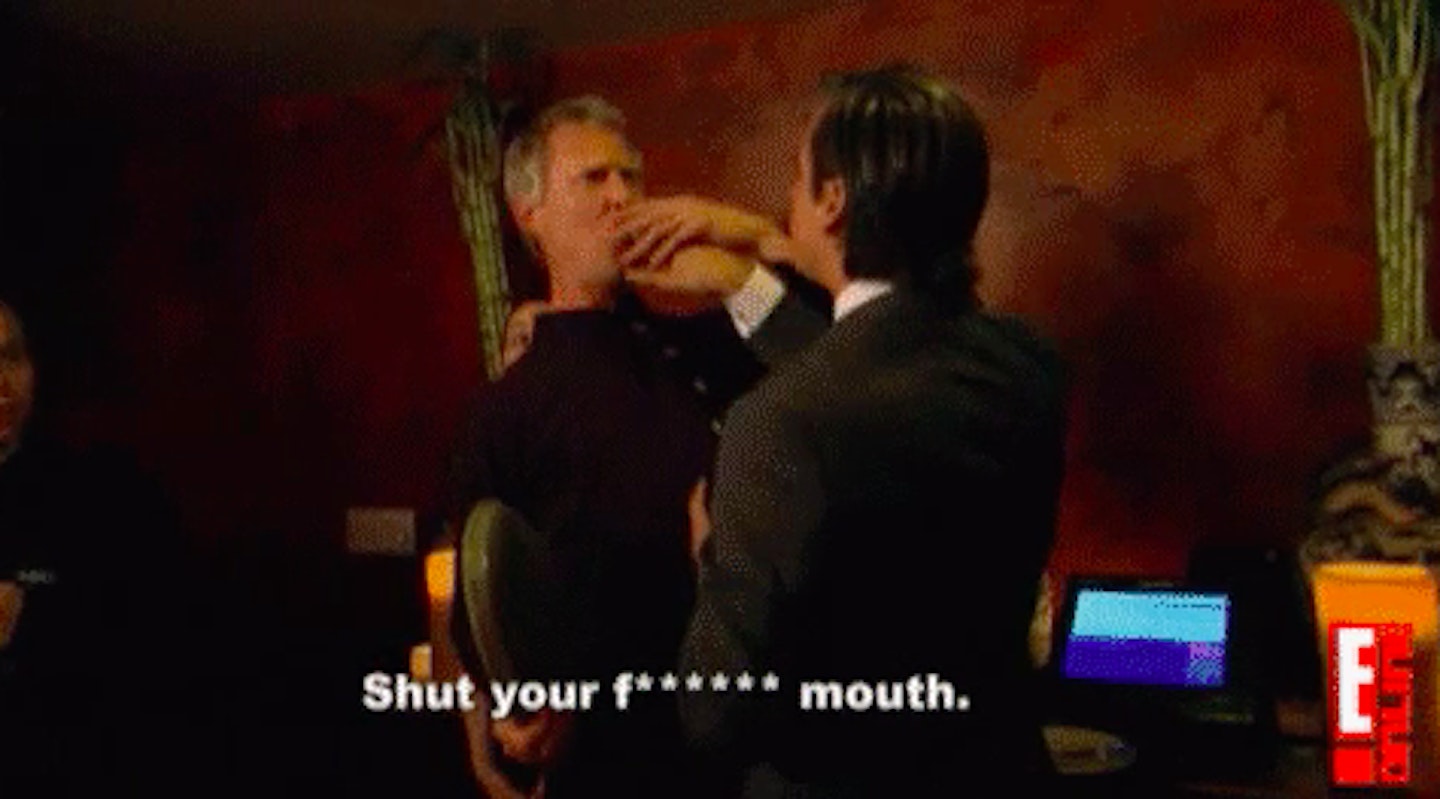 6 of 14
CREDIT: E!
Scott vs the waiter
Scott has definitely had the best character development throughout the series. Remember the early series when he went wild with his partying? He punched the mirror in Miami and shoved money down the waiters throat? Everyone was embarrassed and of course, the following day he apologised.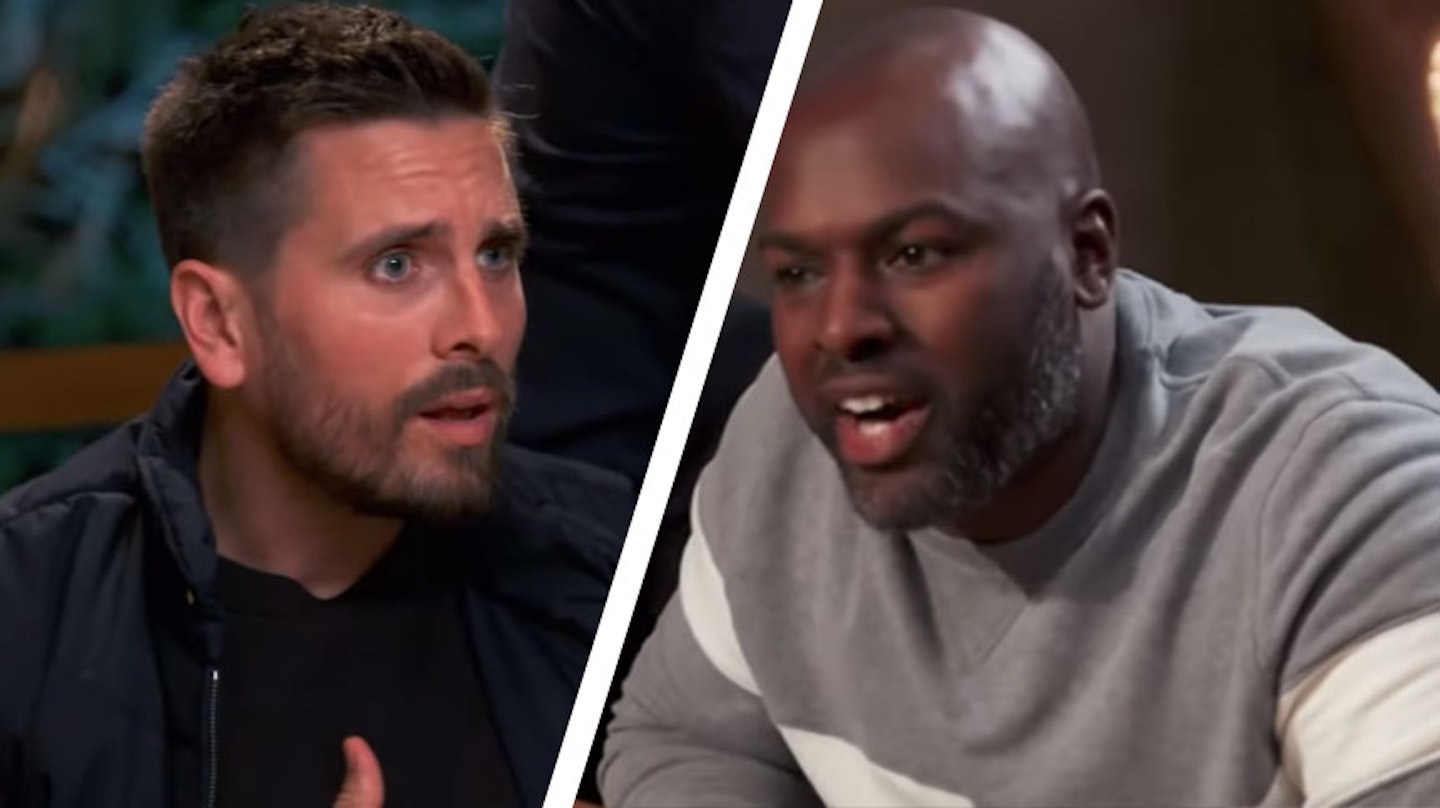 7 of 14
CREDIT: E!
Scott vs Corey
This row still makes us cringe whenever we think about it. During dinner Kourtney revealed Penelope scratched her nanny on the face and it resulted in her quitting. Things were getting pretty heated between everyone but it certainly took a turn when Corey said if she was his child he would have given her a "spanking for sure". Oh boy...
8 of 14
CREDIT: E!
Kendall vs Caitlyn
It all kicked off when Caitlyn Jenner publicly announced she was going to the Victoria's Secret Fashion Show that Kendall was walking. Kendall put her foot down and admitted she was "p-ssed" at her dad for taking the attention and went on to disinvite her. Awks.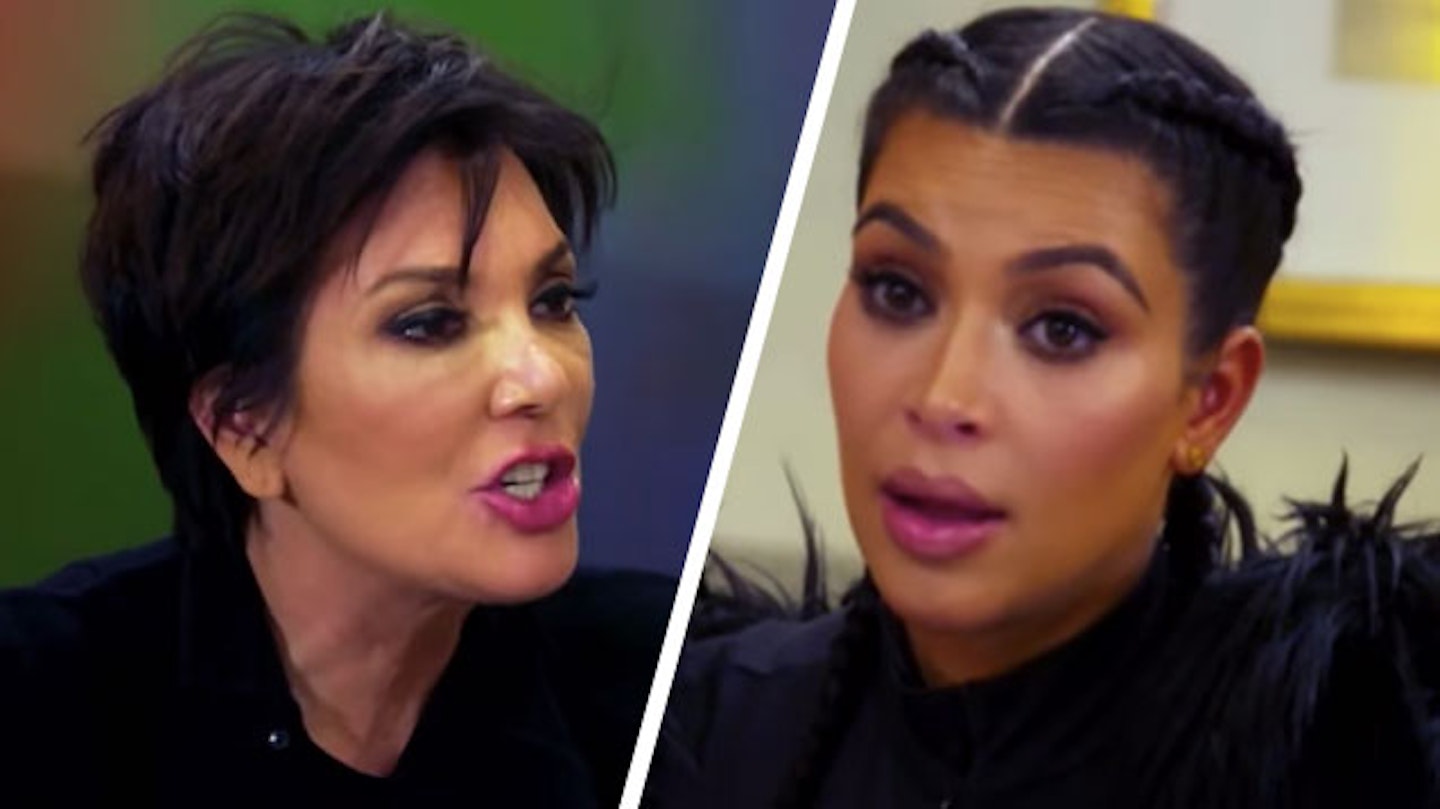 9 of 14
CREDIT: E!
Kris vs the rest of the family
This will always be our funniest KUWTK episode. When the Kardashian sisters (and Kim's friend Larsa Pippen) were judging Kris for letting Rob stay in one of her houses, Kris put her foot down. She reminded them that she's supported them throughout all their "sh-t" including Kim's short marriage –remember her classic, "I'm married for 72 days, really that was normal"? Iconique.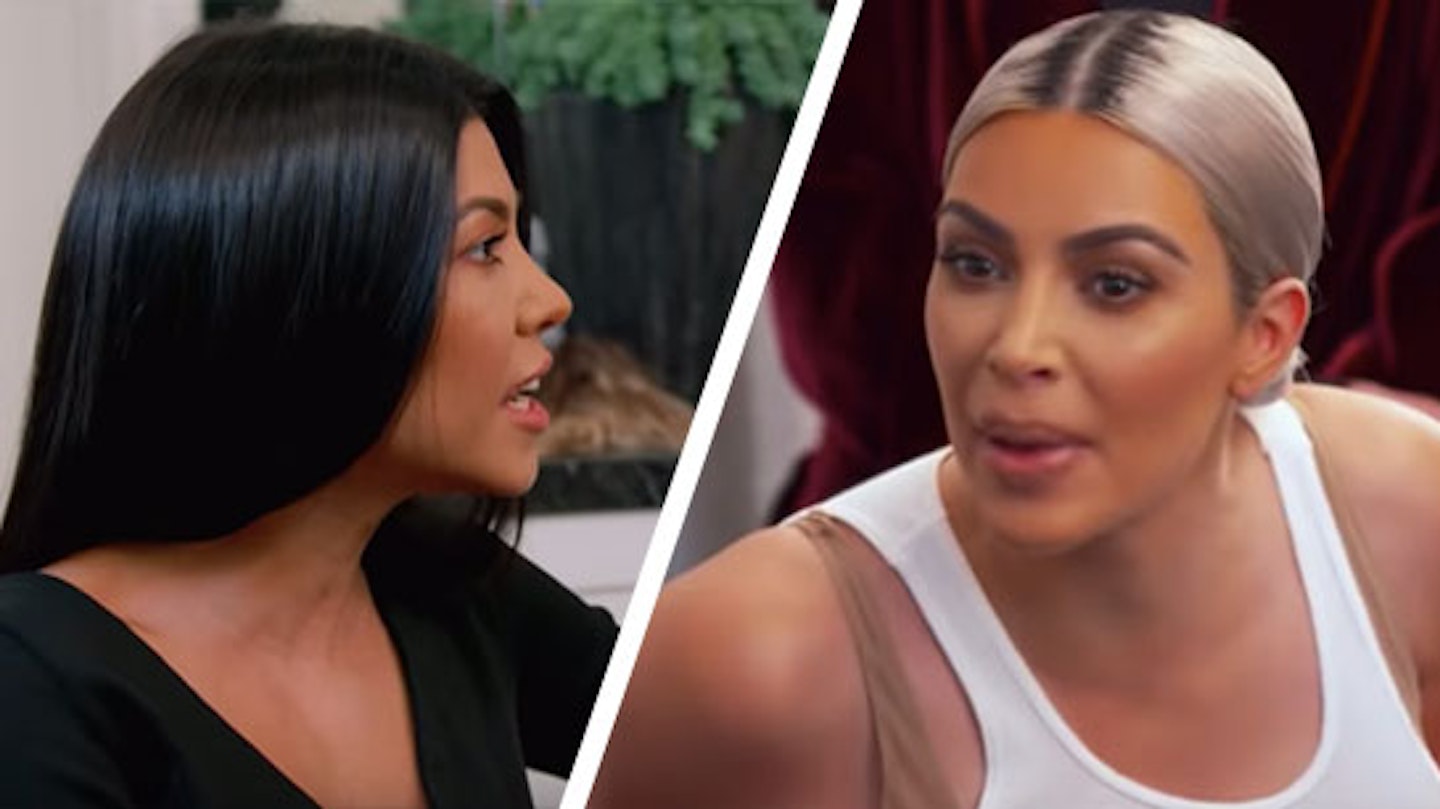 10 of 14
CREDIT: E!
Kim vs Kourtney
Kim is pretty savage during any argument but she went a step too far when she claimed Kourtney was the "least interesting to look at" after her older sister was being difficult with the schedule for their annual Christmas card.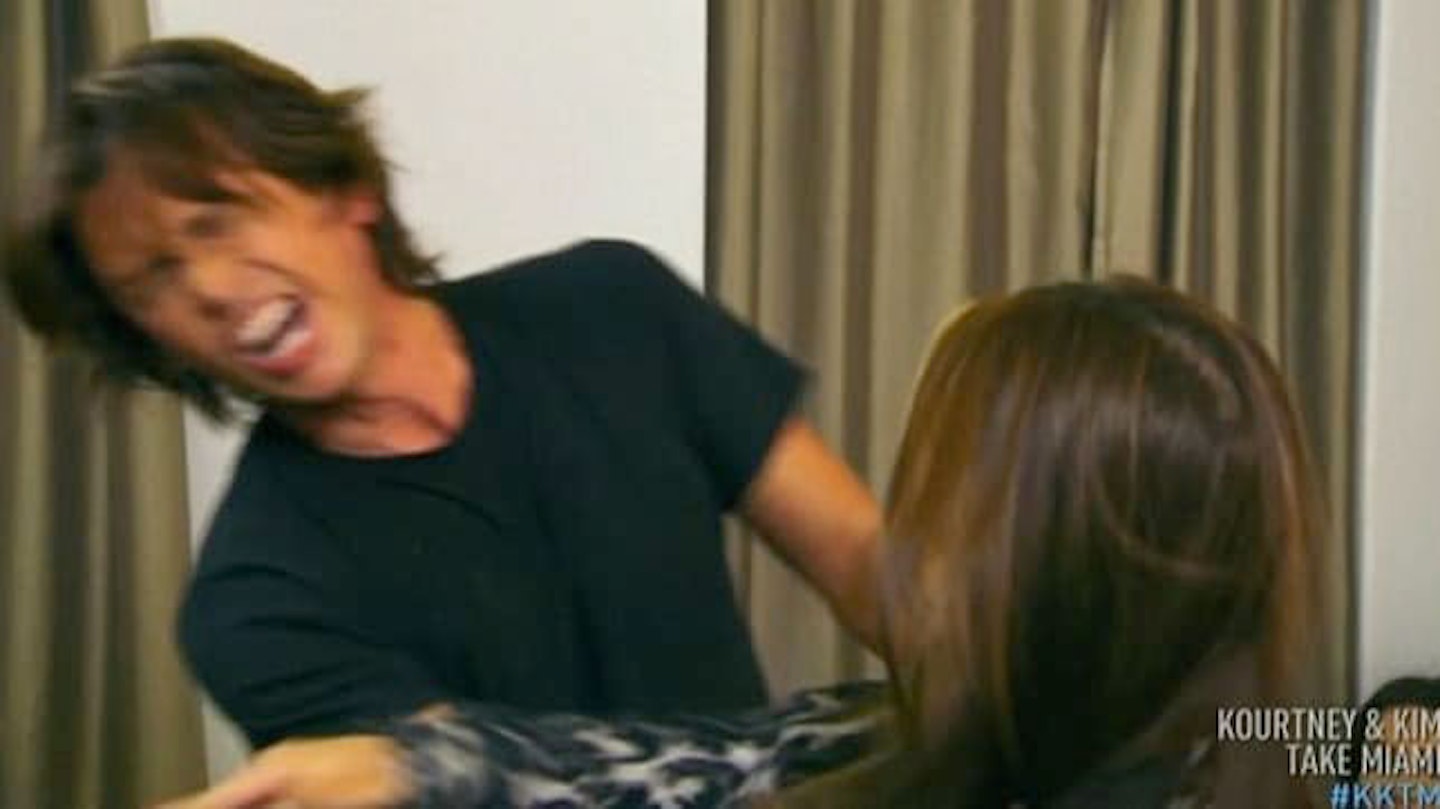 11 of 14
CREDIT: E!
Kourtney vs Jonathan Cheban
Throwback to Kourtney and Khloe take Miami (an iconic time, tbh). Jonathan should learn not to get involved in family fights. During the early days he defended Kim and ended up rowing with Kourtney. After Kourt told him "you're shoved so far up Kim's ass" and "You're such a f—king loser", he clapped back and said, "Scott's never going to marry you!" Kourt didn't take his jibe lightly and ended up slapping him around the face.
12 of 14
CREDIT: E!
Kendall vs Kris
The Kardashians Christmas party is one we would LOVE to go to but in 2018 things got a little awkward when Kendall wanted her dad Caitlyn to attend but Kris wasn't keen. After Kris pointed out that it could be awkward because of all the drama from Caitlyn's book, Kendall made it clear she wanted her dad there.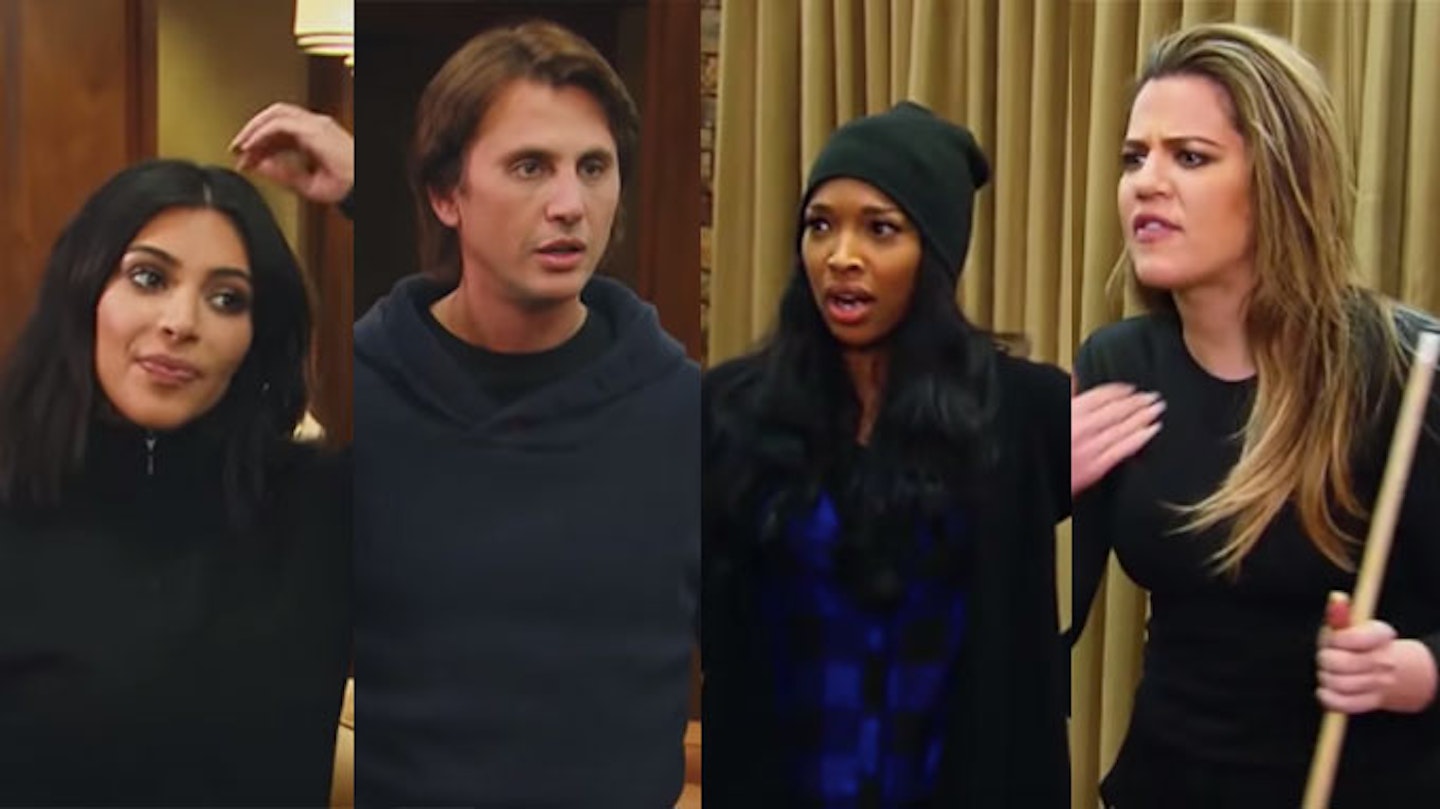 13 of 14
CREDIT: E!
Kim and Jonathan vs Khloe and Malika
While the Kardashians were on holiday, things got awkward when Jonathan Cheban told Malika Haaq that he got a bigger room because his best friend Kim is more famous than her best pal Khloe. When they all confronted each other, Kim told Khloe and Malika that she thought they had "an inferiority complex". Riiiight.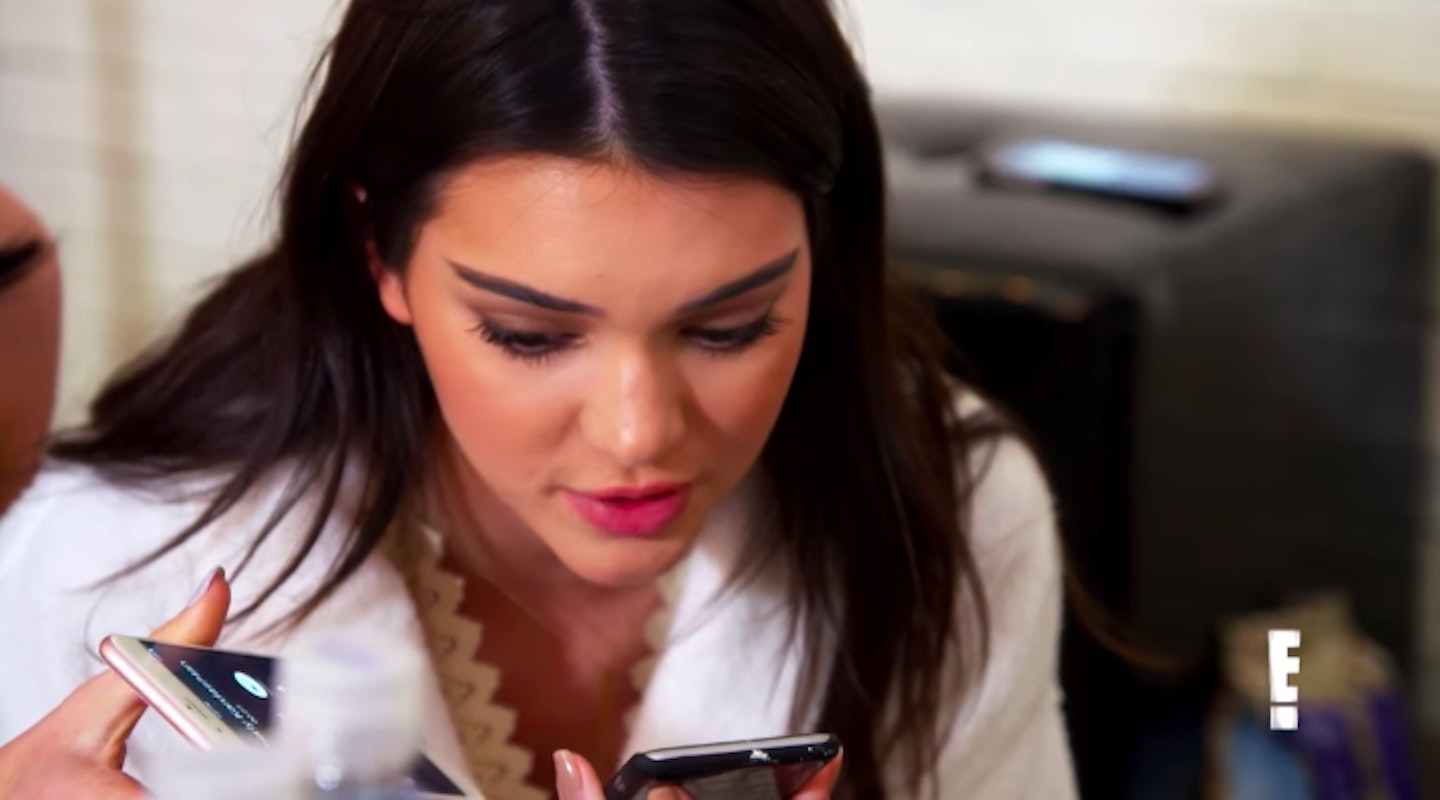 14 of 14
CREDIT: E!
Kendall vs Rob
When Rob started dating Blac Chyna it was awkward for the entire family but things took a turn when he gave her an iPad… that Kendall gave him for HIS birthday. To top it all off, Kendall found out through Instagram.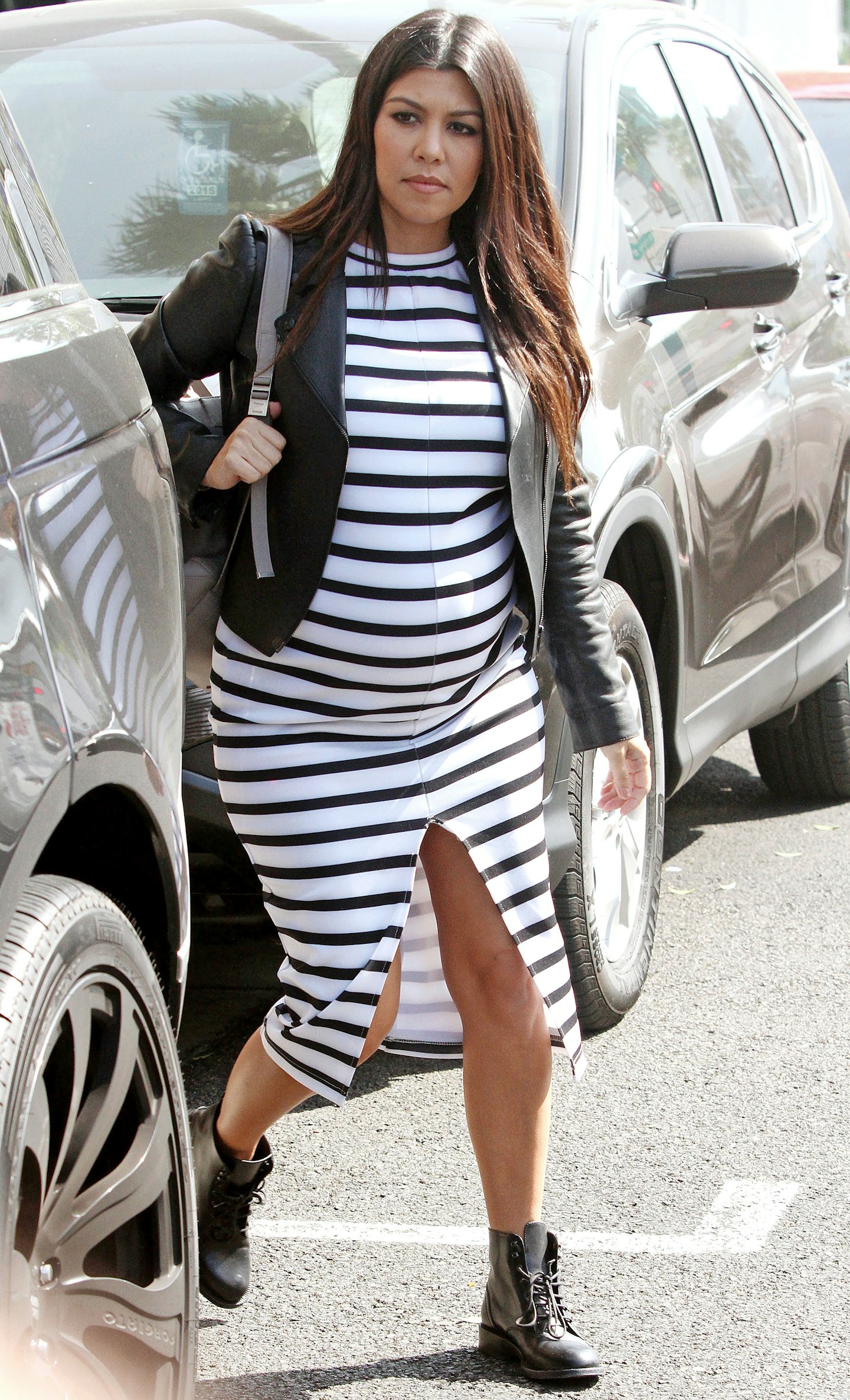 It's safe to say that Kourtney and Travis have been living life in the fast lane ever since they took their friendship to the next level in February 2021. But while they're hell-bent on throwing their wedding this year – with some reports suggesting it could be as early as this spring – our insider tells us that their top priority is guaranteeing they'll have babies sooner rather than later.
They're already close to each other's children – as well as Penelope, Kourtney has Mason, 12, and Reign, seven, with ex-partner Scott Disick, while Travis, 46, is dad to Landon, 18, and Alabama, 16 – and the way they see it, adding to the brood will complete their blended family.
With Kourt's sister Kim having already had two children via surrogate, she knows what an effective process it can be, so she's steaming ahead with that course of action, while also putting Travis to work when it comes to some good old-fashioned baby-making.
"They've already chosen the surrogate they'll use, but they're also confident that they'll conceive naturally," we're told. "So, all being well, they'll be welcoming two kids at least by the end of the year. Kourtney's so excited – she's leaving nothing to chance."
WATCH: Tiffany Haddish On THAT Grapefruit Scene & Gift From Barbra Streisand