It's been a while since we've heard from Joey Essex's ex-girlfriend Lorena Medina. If you cast your mind back to 2019, you'll remember that Lorena met the TOWIE star on Celebrity Ex on the Beach and they dated before splitting in less than amicable circumstances the following year.
And by less than amicable, we mean she dumped him after he was pictured leaving Rita Ora's flat the morning after a night out.
Although we haven't seen her on our screens recently, Lorena has launched a surprising new career as a singer since appearing on Ex on the Beach and is HUGE on Instagram with almost 200,000 followers. In one of her latest social media posts, Lorena shared a cryptic message about "lessons" as she saw in the New Year.
Alongside a GORGE modelling shot, Lorena wrote, "2022 Thank you for all the lessons 🙃😅🫠 2023 I am ready! 🙏🏽💖🫡."
Lorena's post comes as Joey is linked to another famous face - his Dancing on Ice partner Vanessa Bauer.
Joey and Vanessa have been hard at work perfecting their ice skating routines ahead of the launch show this weekend but, according to reports, they're also putting in some, ahem, extra training away from the ice rink.
A source told The Sun, "They've certainly got close very quickly but maybe it's no surprise – Vanessa is stunning and Joey has always been a charmer. As soon as he was paired up with her those who know him reckoned he'd fancy her like mad, and he's clearly not wasting any time making a move."
And when asked about the rumours during a recent appearance on Lorraine, Joey didn't exactly do much to shut down speculation when he told host Lorraine Kelly, "I mean she's a great partner. She is beautiful and she's a lovely girl and we get on really well. It's nice to be with someone who… we literally spend so much time together on the ice. It's just nice to be happy."
Last year, Joey's ex Lorena hit an incredible milestone when her song about 'fakes' achieved 200 thousand streams on Spotify. At the time, Lorena sharing the amazing news on her Instagram story.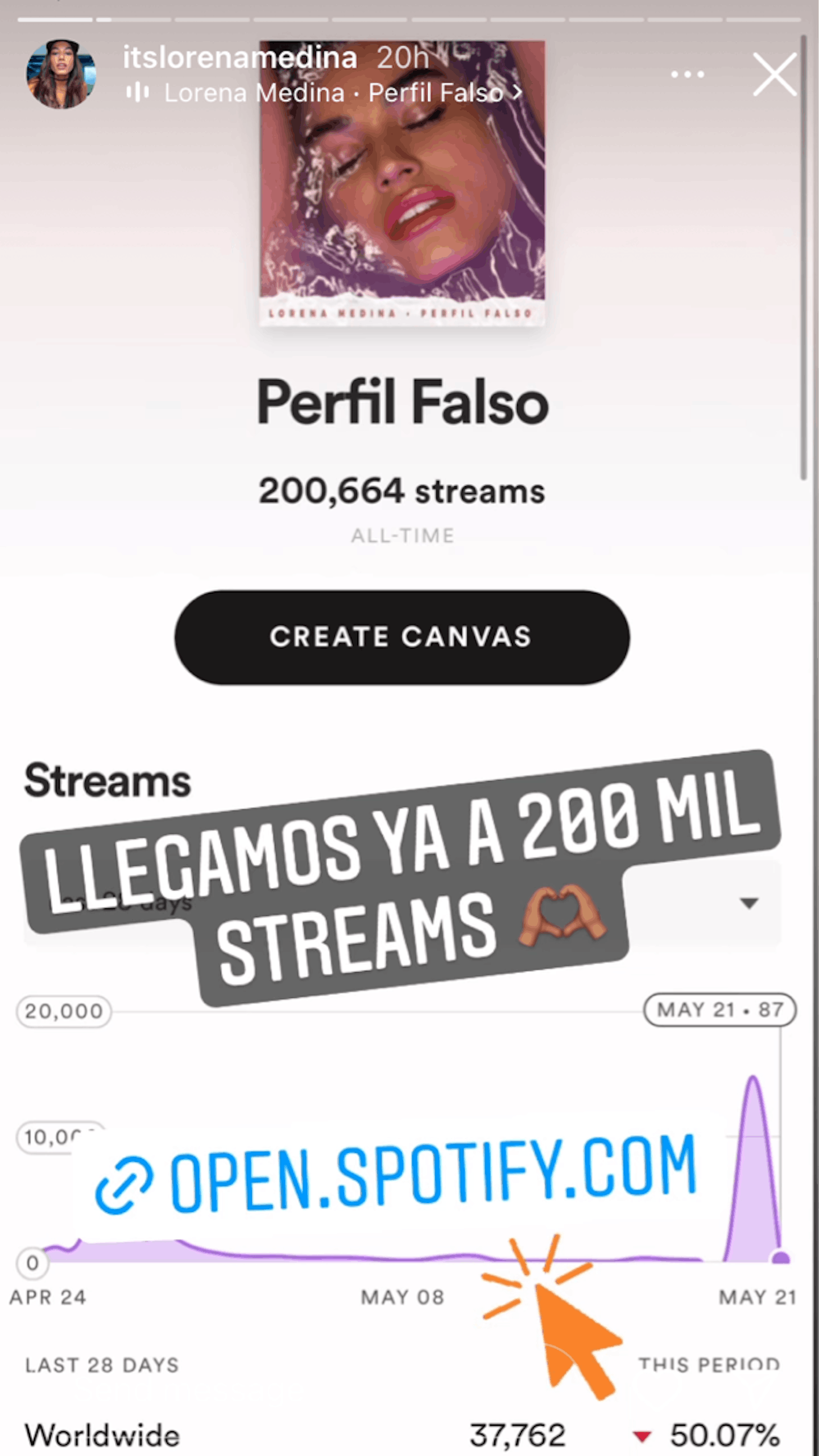 The song explores relationships, so may take inspiration from her split with Joey.
While Lorena hasn't branded Joey fake, she did sing about keeping a fake profile to spy on an ex who she still holds a torch for in her single Perfil Falso...
Could she be singing about Joey?
Although she sings in her native Spanish tongue, Lorena's lyrics loosely translate to, "From afar I will always love you. I know that maybe it's already too late, I think of you and I think of you and I cannot forget you.
"Now I appreciate what I didn't do before. Years have passed no longer talking to you. I even have a fake profile to spy on you, I check your profile to know about you." Hmm, we wonder what Joey thinks about those lyrics?
After releasing her intriguing new single, here's everything you need to know about Joey Essex's ex Lorena Medina…
Who is Lorena Medina?
Lorena is a 30-year-old model and reality star, who is originally from Mexico. She's best known in the UK for appearing on the first series of MTV's Celebrity Ex on the Beach alongside the likes of Sophie Kasaei, Calum Best and Lateysha Grace.
Since appearing on the show in 2019, Lorena continues to work as a model and influencer and has also kickstarted a career as a singer.
How did Lorena Medina and Joey Essex meet?
Lorena and Joey met while filming Celebrity Ex on the Beach and continued dating after filming finished, with the Mexican model moving to the UK to live with Joey in his Essex mansion.
Why did Lorena Medina and Joey Essex split?
Lorena and Joey split in early 2020 after he was pictured leaving Rita Ora's house in the early hours of the morning following a boozy night out with pals.
Although there's no suggestion that Joey and Rita slept together, Lorena was left devastated by the photos and dumped the TOWIE star after a huge row.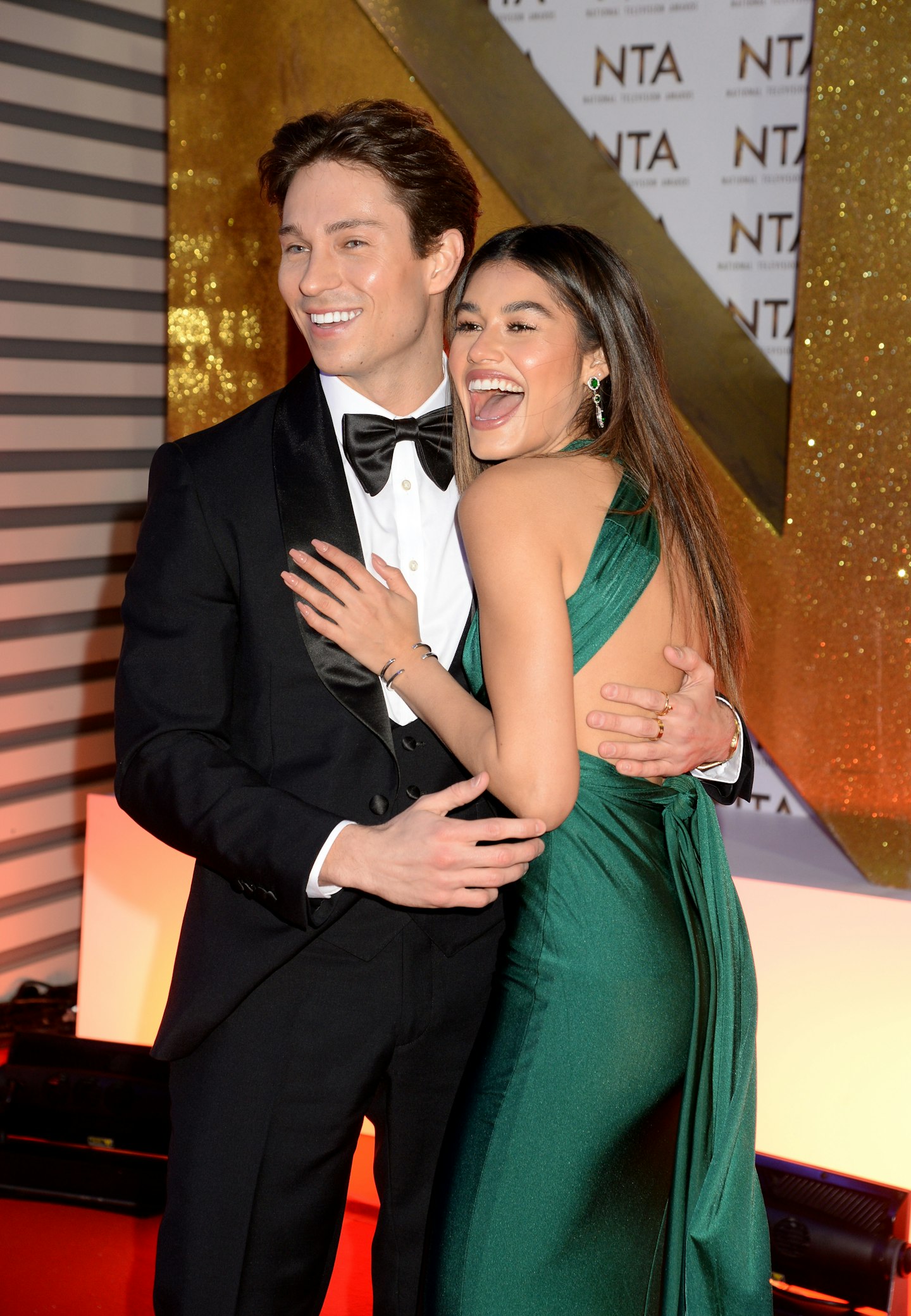 She explained at the time, "I knew Joey had spent the night out because I had talked to him when he was in the cab on the way back to Essex. He told me, 'I had a crazy night and I stayed at my friend's' and that was fine. But he didn't tell me it was a girl and he didn't mention Rita Ora.
"I told Joey, 'This sh-t can't happen. Are you crazy? How would you feel if I spent the night with some guy?' I was very upset and was like 'F--k this. I don't trust you. I don't trust what you are saying'. We were crying, screaming and hanging up the phone so much I got eczema all over my body."
Lorena added, "After that Joey and I decided it was best if we didn't talk any more. We said goodbye and agreed we were hurting each other too much and that it was time to end it and I haven't spoken to him since."
Has Lorena Medina got a boyfriend?
Since splitting from Joey, Lorena appears to have moved on with gaming influencer Luis Casanovas who is known online by the name Ksanoff. Not much is known about their relationship, but the pair regularly post loved-up snaps on social media.
Does Lorena Medina have Instagram?
She sure does. You can follow Lorena on Instagram at @itslorenamedina.
WATCH: 'What film gets me hard🍆?' Joey Essex and Calum Best talk exes in Who's Most Likely To?