It news that no one wants to hear (because it's so devastating) it looks like there's trouble in paradise for YouTube BFFs Olivia Neilland Flossie Clegg.
Fans of the YouTubers will know them both for being in a trio with Lewys Balls but after noticing the pair have barely hung out recently, it's left a lot of their followers wondering if they're still friends.
So we've done a deep dive into their friendship and all the drama that's recently unfolded...
The beginning of Olivia Neill and Flossie Clegg's friendship
Back in 2020 Olivia and Flossie moved to London together shortly after they both split up with their boyfriends and they seemed to be BFFs.
There was a slight hiccup at the beginning of 2021 when it came to light that they broke lockdown rules but they put the past behind them and continued to upload videos together.
READ MORE
Olivia Neill reveals how she blew up, her YouTube tips and how to go viral on TikTok
Kate Elisabeth on 3 million YouTube views in a month, the Wave House and partying with Hugo Hammond
Looking For Lewys on creating YouTube content, his Instagram feed and TikTok tips
Olivia Neill and Flossie Clegg stopped living together
Then, after Olivia reunited with her ex-boyfriend John Fletcher, she bought a house in Northern Ireland and planned to move back, while Flossie stayed in London.
Unfortunately things didn't work out between Olivia and John so the Irish YouTuber decided to stay in London, but Olivia and Flossie didn't move back in together.
Flossie Clegg's Slazenger collection and Olivia Neill's absence
All seemed well between the pair until recent where Flossie launched her Slazenger collection and while the majority of her influencer friends promoted the edit, including Lewys, Olivia was noticeably absent from publicly congratulating Flossie.
Then Flossie celebrated the launch with her friends and again, Olivia was absent from the dinner at Sushi Samba.
Check out: from Anna Vakili to Olivia Neill and Flossie Clegg - stars who have spilled the tea on their career
The Influencer Series: stars who have spilled the tea on their career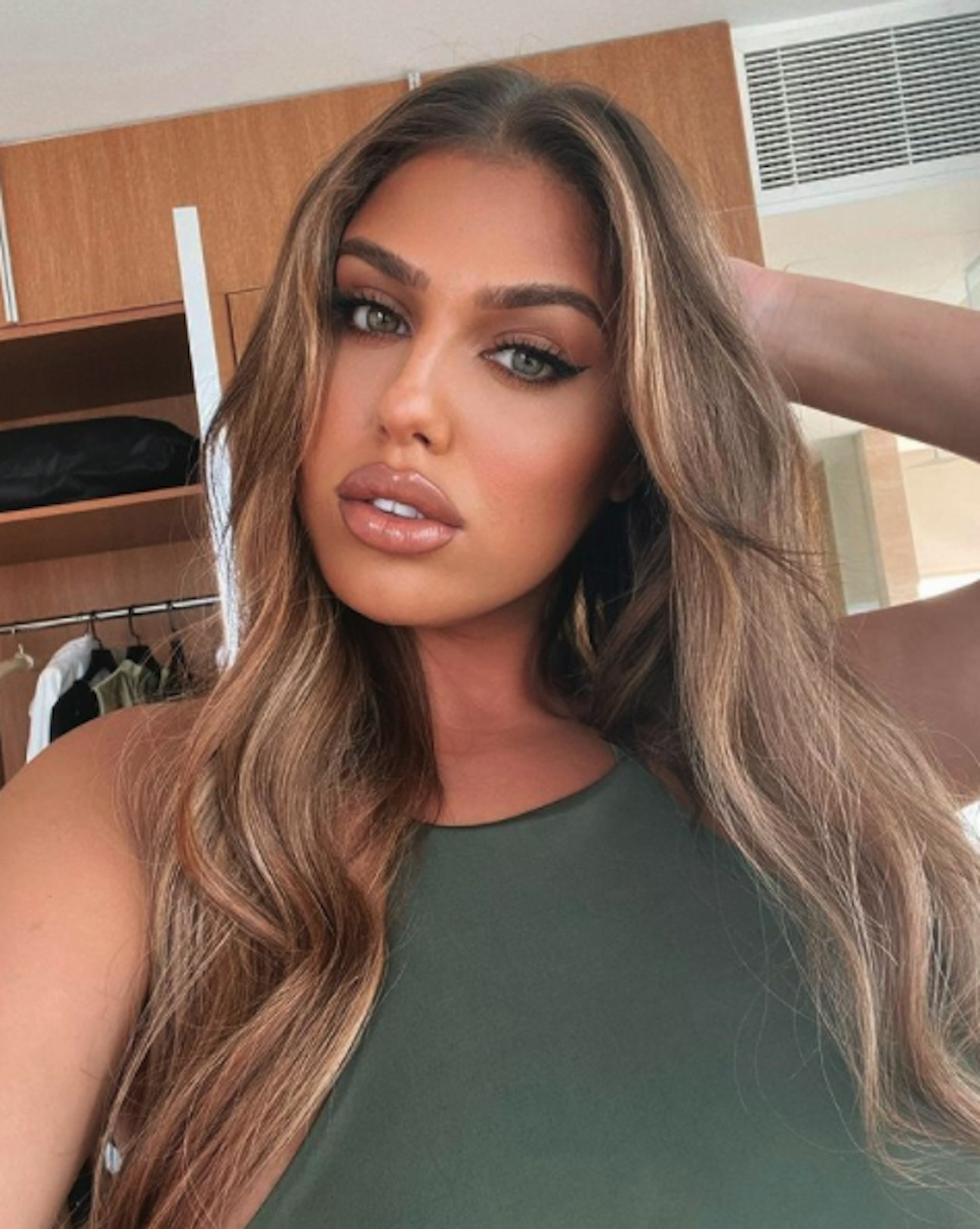 1 of 14
CREDIT: Instagram / annavakili_
Anna Vakili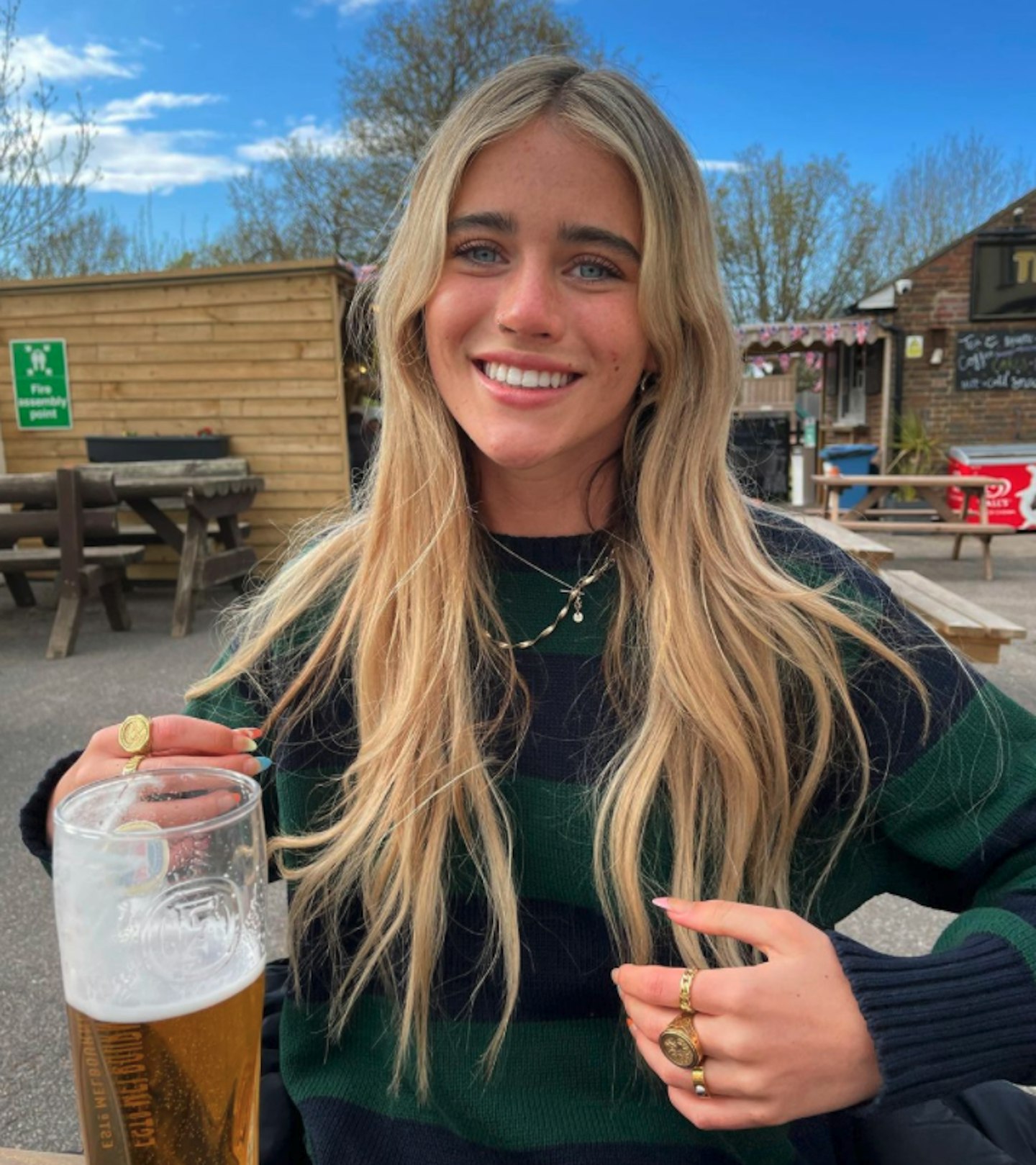 2 of 14
CREDIT: Instagram / olivianeill
Olivia Neill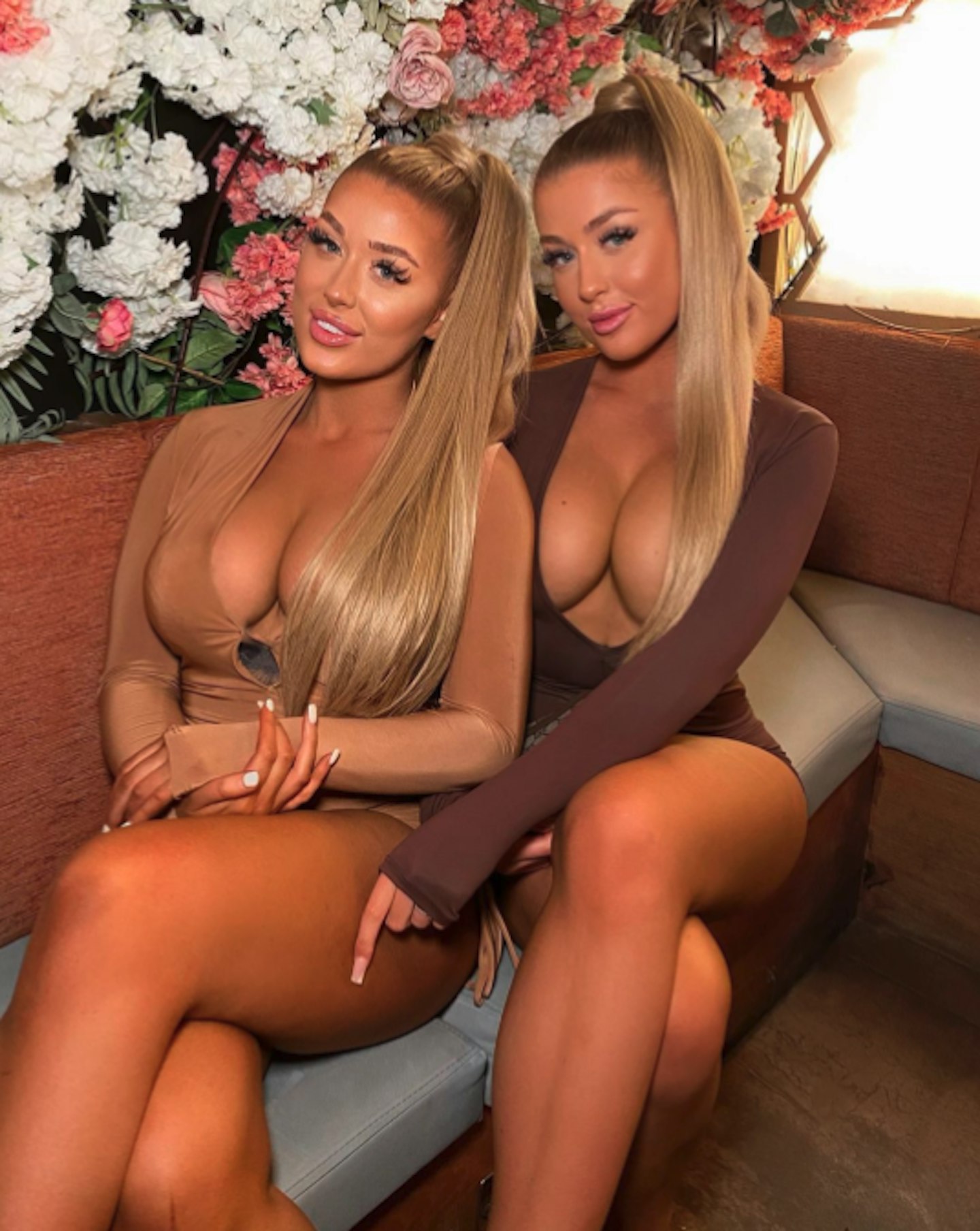 3 of 14
CREDIT: Instagram / jessicarosegale
Jess and Eve Gale
Love Island 2020 twins spilled the tea on how they gained 10k followers before going on the show, how to make your Instagram stand out to the Love Island casting team and the pros and cons of influencing.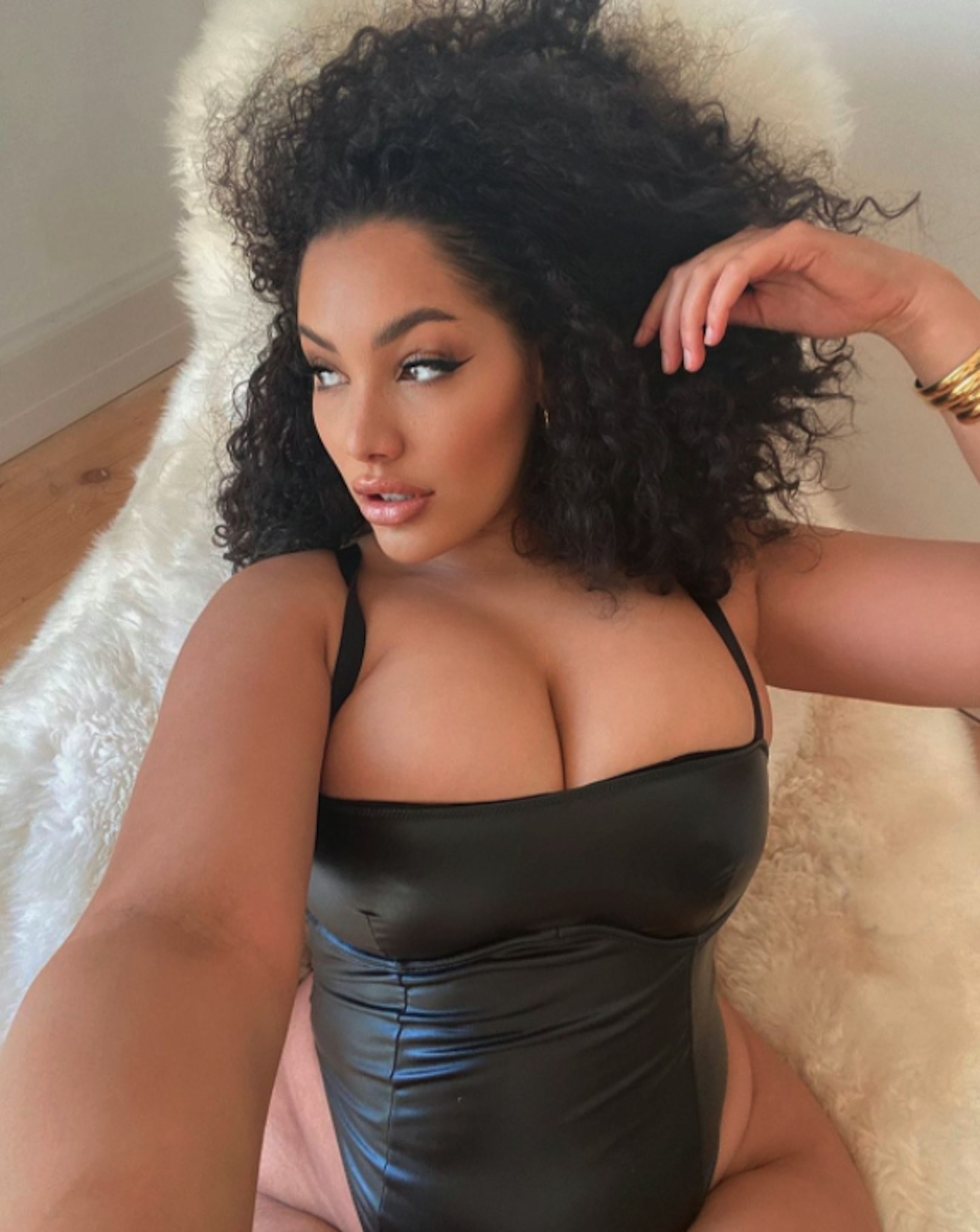 4 of 14
CREDIT: Instagram / parisxhk
Paris HK
Model and influencer Paris HK spoke to us about getting into the modelling industry, how to get the best Instagram content and how she plans to broaden her Instagram audience.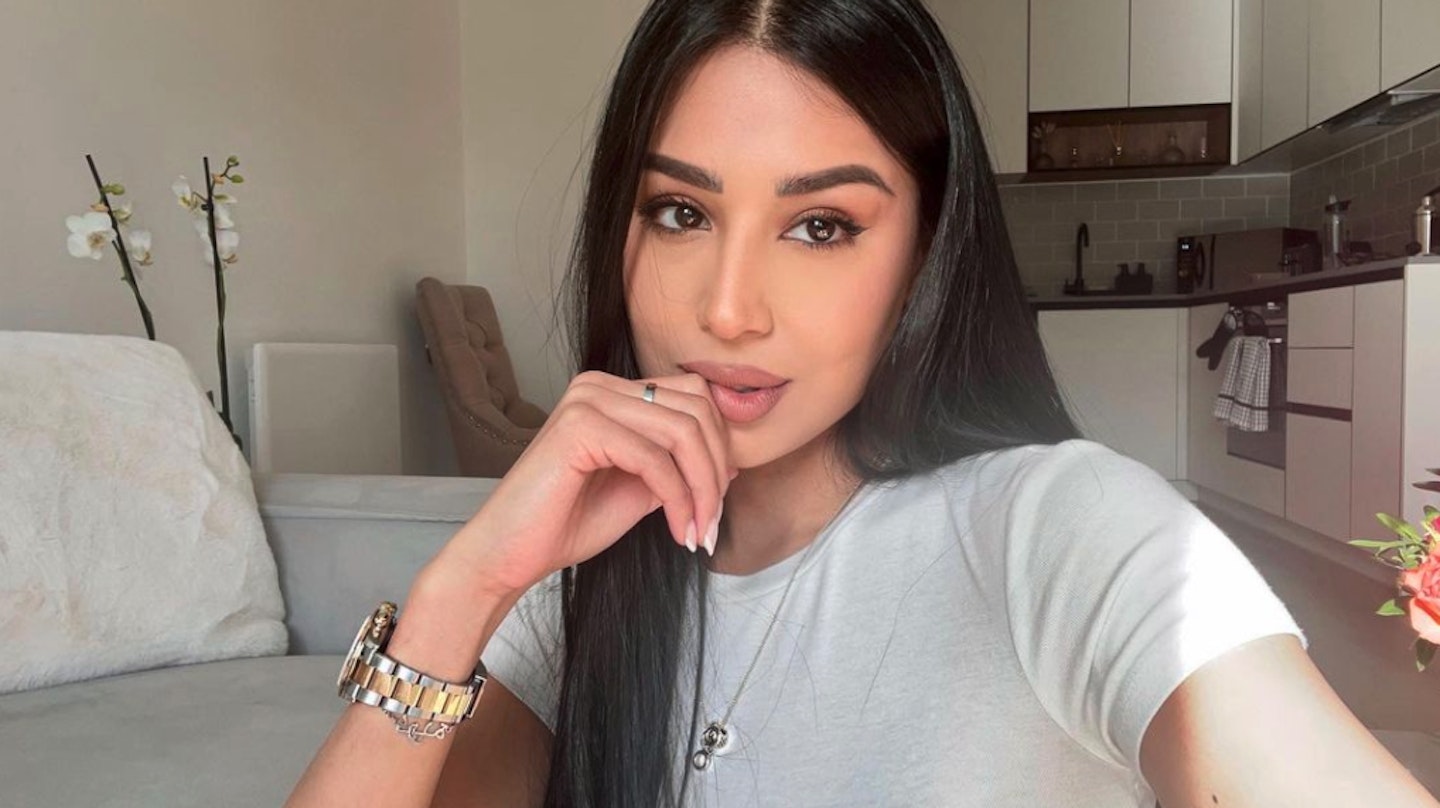 5 of 14
CREDIT: Instagram / erim
Erim Kaur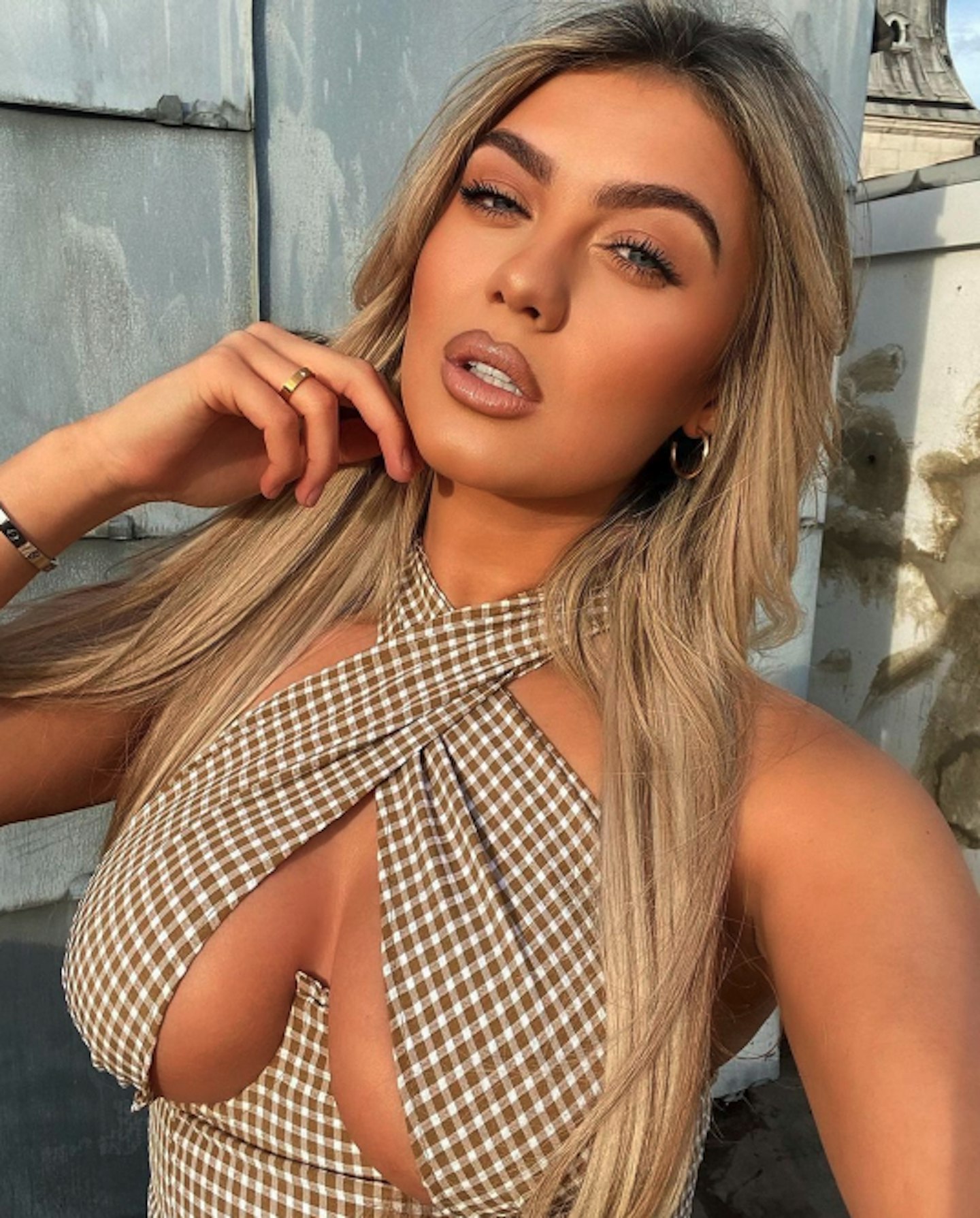 6 of 14
CREDIT: Instagram / bellehassan
Belle Hassan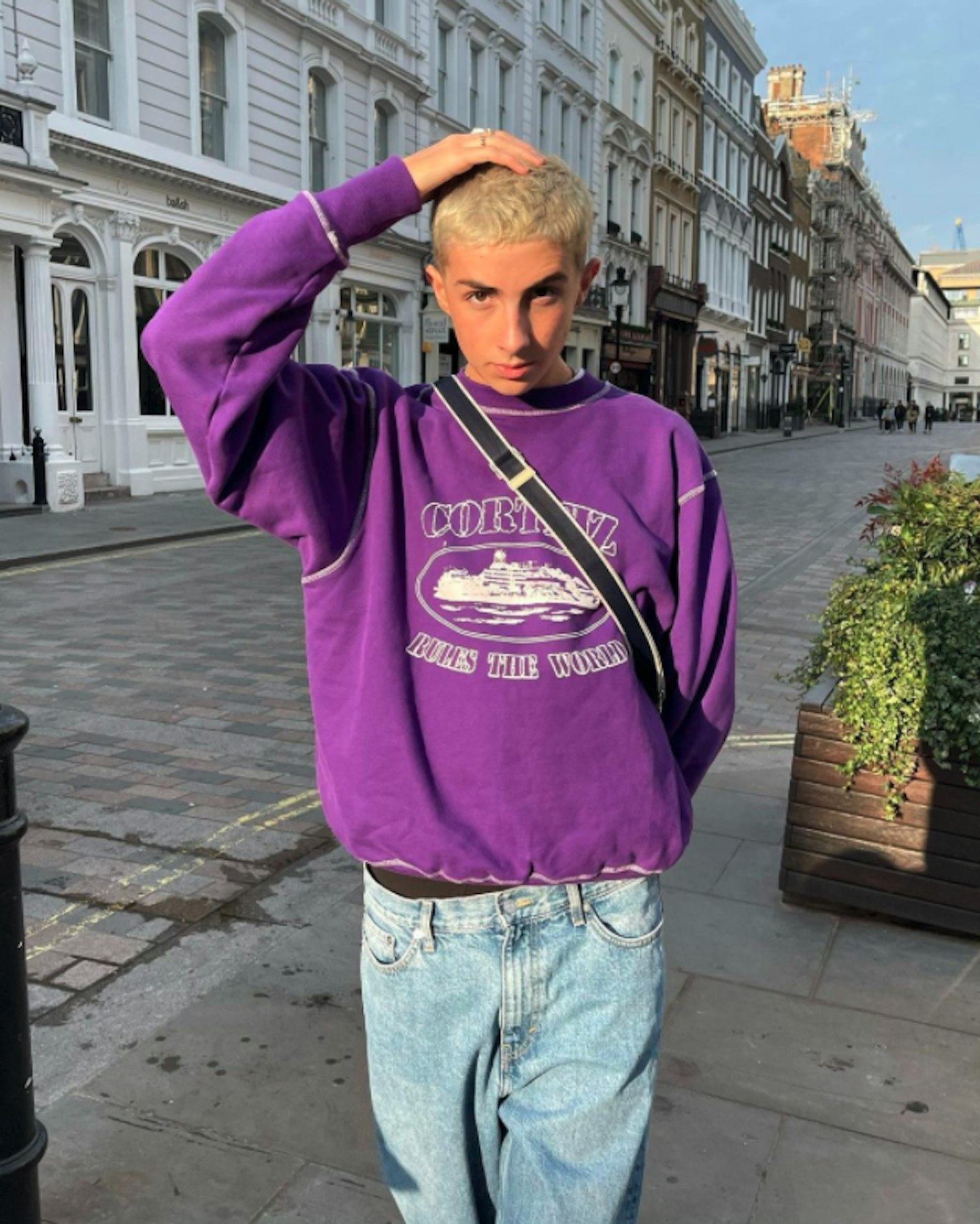 7 of 14
CREDIT: Instagram / lookingforlewys
Lewys Ball (aka Looking For Lewys)
When we spoke to YouTuber Lewys Ball he spilled the tea on getting into the industry when he was younger, what he gets up to on an average week and why he doesn't take TikTok too serious.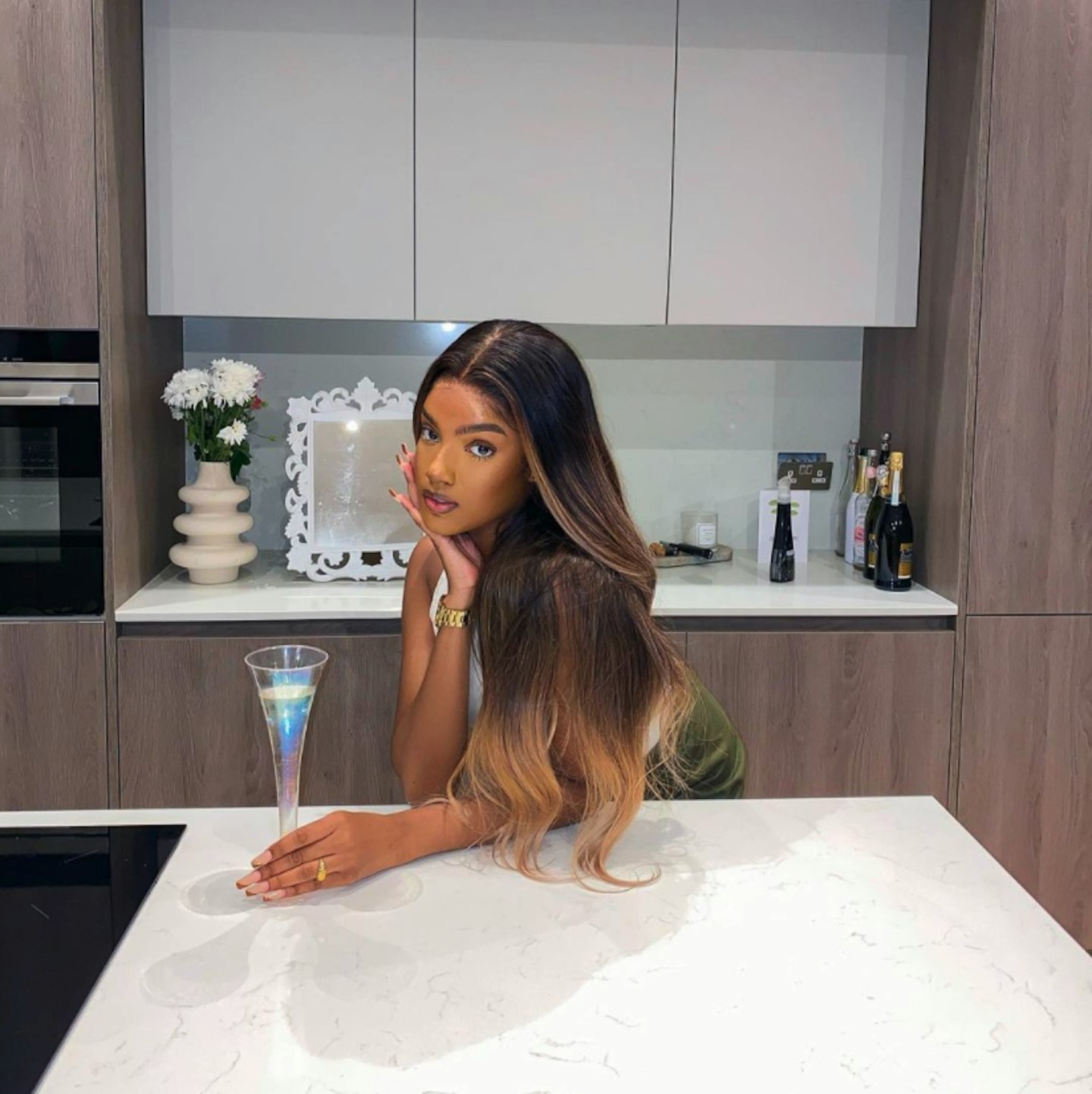 8 of 14
CREDIT: Instagram / dazhaneleah
Dazhane Leah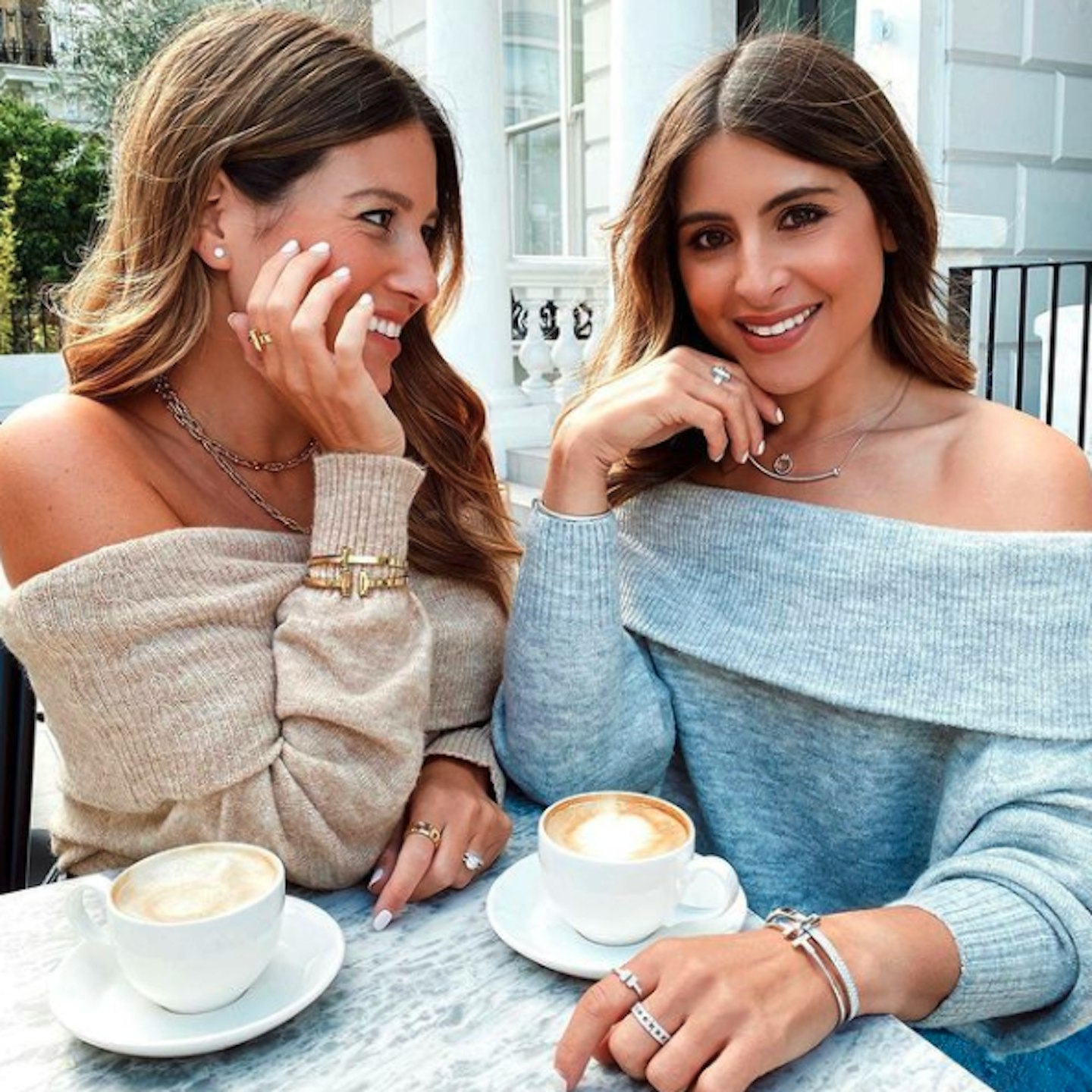 9 of 14
CREDIT: Instagram / wearetwinset
We Are Twinset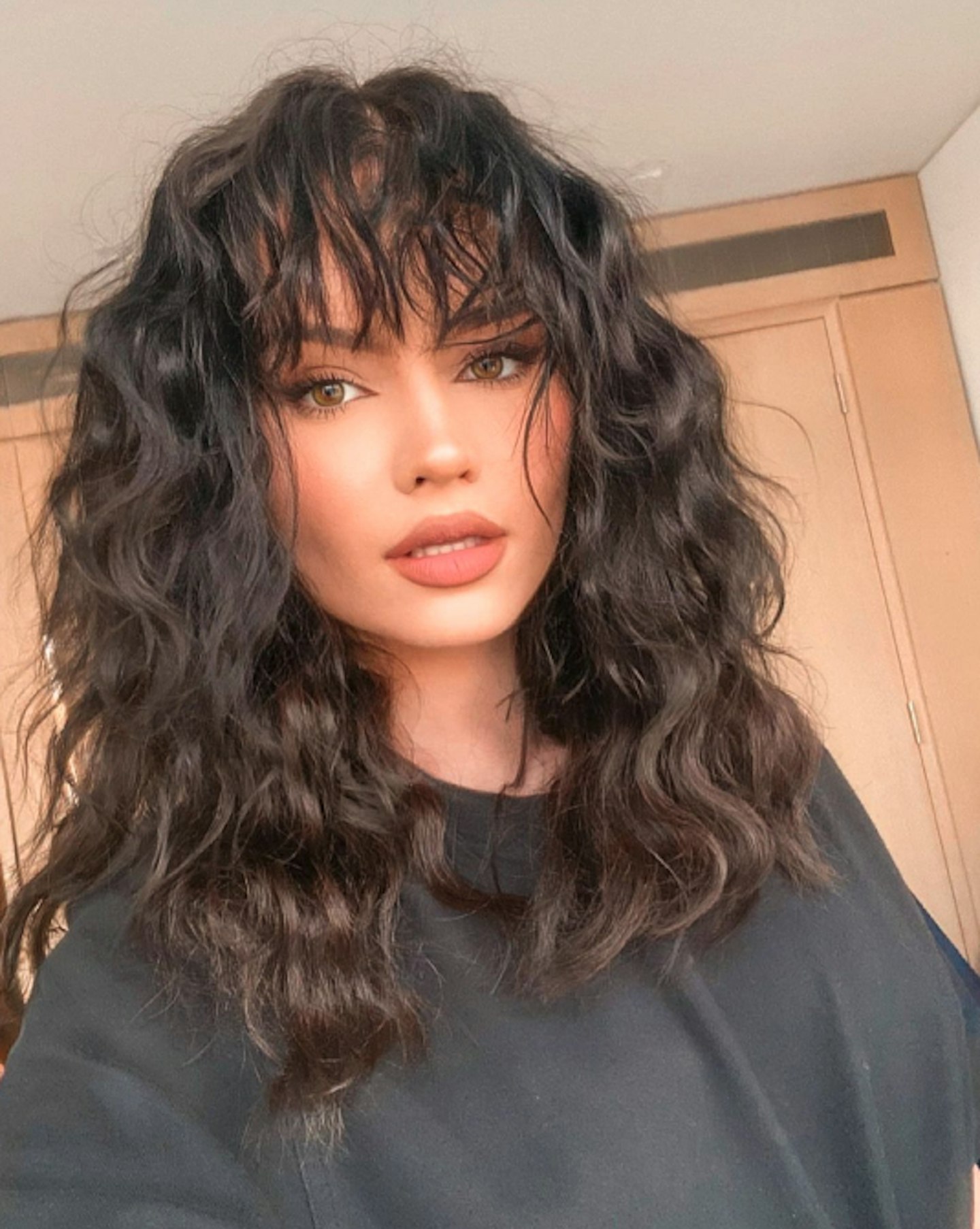 10 of 14
CREDIT: Instagram / taliamar
Talia Mar
11 of 14
CREDIT: Instagram / flossie
Flossie Clegg
12 of 14
CREDIT: Instagram / madisonsarah_
Madison Sarah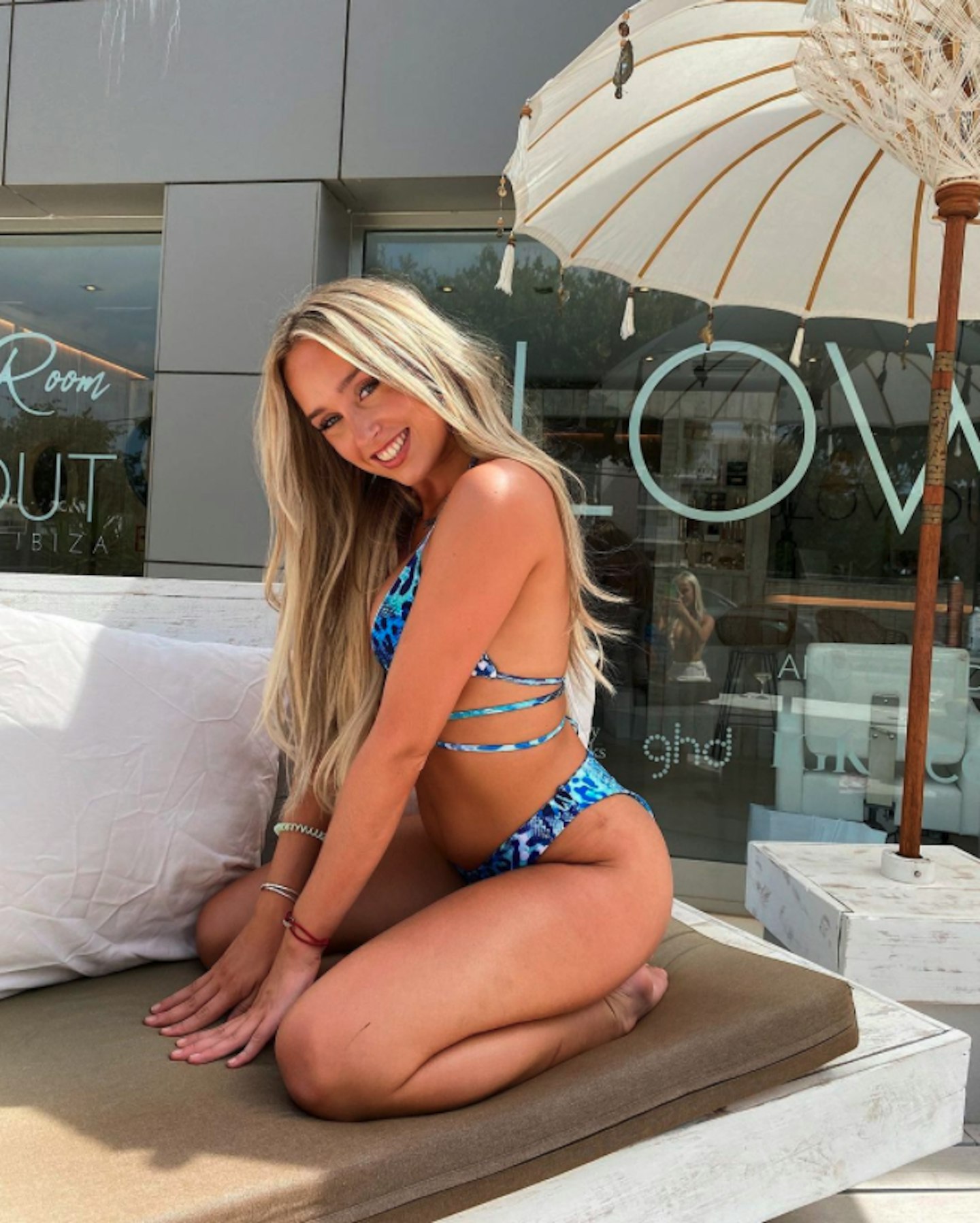 13 of 14
CREDIT: Instagram / kateelisabethxo
Kate Elisabeth
14 of 14
CREDIT: Instagram / anastasiakingsnorth
Anastasia Kingsnorth
Anastasia Kingsnorth opened up about life before becoming a full time content creator, the summer her YouTube videos went viral and her private Instagram account.
Lots of fans noticed that Olivia was absent and were quick to comment underneath Flossie's YouTube video.
One person wrote, "Is she still friends with Olivia or did they fall out? What was she talking about when she had there's major changes in her life recently?"
Someone else said, "Congrats on your achievements Flossie!!! Was Olivia not on Slazenger's night?"
A third commented, "Have Olivia and Flossie fallen out?"
And it seems it's not just their YouTube fans who have noticed things appear to be a little off because some of their fans on TikTok have even made videos about the alleged feud.
WATCH: Love Island's Priscilla Anyabu: "They're going to think I'm too dark - no one will pick me"
Olivia Neill breaks silence on Flossie Clegg drama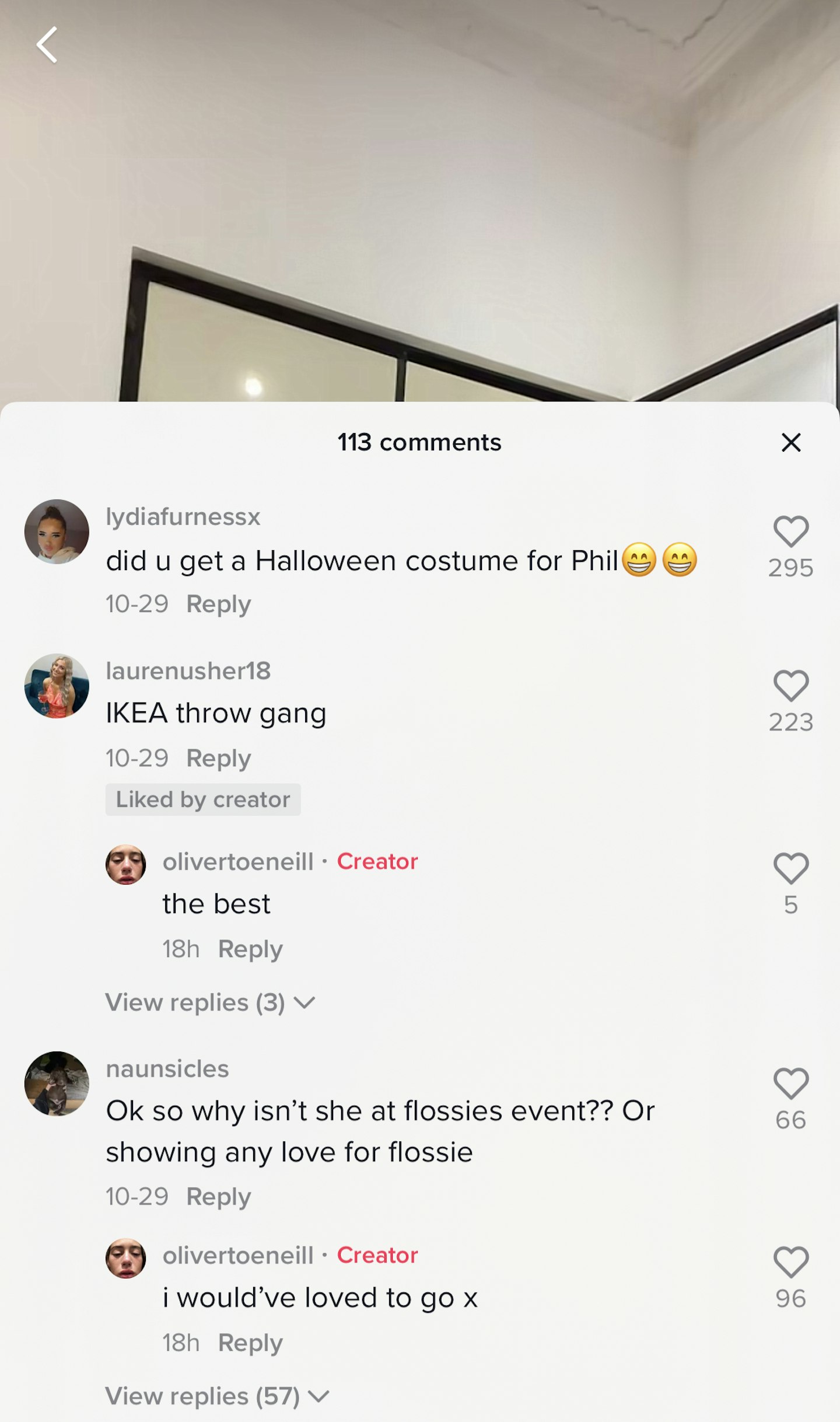 However the plot thickened when Olivia replied to a comment on her 'spam account'.
After one person asked her "Ok so why isn't she at Flossie's event?? Or showing any love for Flossie", she responded a few days later and wrote, "I would've loved to go x".
Hmm.
Olivia Neill and Flossie Clegg's documentary
Olivia and Flossie's rumoured feud recently took a twist when a trailer for their YouTube Originals show Hometown Showdown was uploaded on Olivia's channel, leading fans to believe they were friends again.
"Okay but if this whole falling out thing was just a PR stunt for this that's hella smart lmao," commented one, while another wrote, "Loool such good marketing the fact we all thought they weren't friends 😭😭😭."
A third added, "Okay so they didn't fall out…"
The show, which premiered on Thursday 18 November, saw the pair take a trip to each other's hometowns with Olivia showing off Belfast to Flossie, who in turn shows off the Cotswolds where she's originally from.
But while many were convinced the documentary means they haven't fallen out, other fans of the YouTubers pointed out that the show could have been filmed before their feud began.
One said, "Guys, whether they are or aren't friends, it's between them. If they want to address it they will. In spite of any falling outs, this was pre-filmed and there would have been an agreement that this would get posted in the future."
One more remarked, "Think this was recorded ages ago how awkward must this be now for them if they have fallen out. Please say it's fake."
Flossie attends and supports Olivia Neill's Motel Rocks collection
During, what appears to be the peak of their friendship, Flossie supported and even promoted Olivia's Motel Rocks collection.
Then, shortly before Christmas, Flossie publicly thanked Olivia and Motel Rocks (on her Instagram Story) for inviting her to their big Christmas bash.
AND in a video Flossie posted on YouTube titled 'getting my sh!t together part 18495', she again gave a shout out to Olivia and Motel Rocks by rocking one of their jumpers.
Did Olivia Neill throw shade at Flossie in Kate Elisabeth's video?
Just when you thought all the drama was over, Olivia and Kate Elisabeth recently did a YouTube video together titled 'truth or drink jenga with Olivia Neill'.
During the video when Olivia is asked who is her least favourite friend of Kate's, she responded but viewers couldn't hear exactly what she said because it was bleeped out.
That didn't stop fans speculating with one person writing underneath Kate's YouTube video, "Omg not Flossie being Olivia's least favourite friend of Kate's".
Someone else commented, "Real ones know this wasn't the original video".
Another subscriber wrote, "Edited out saying Flossie was the least favourite friend I see".
The video has since been re-edited and Kate has since put all the rumours to bed by responding to the comments and writing, "She didn't say Flossie I edited it out to stop spreading fake news x".
Olivia then added, "I didn't say that".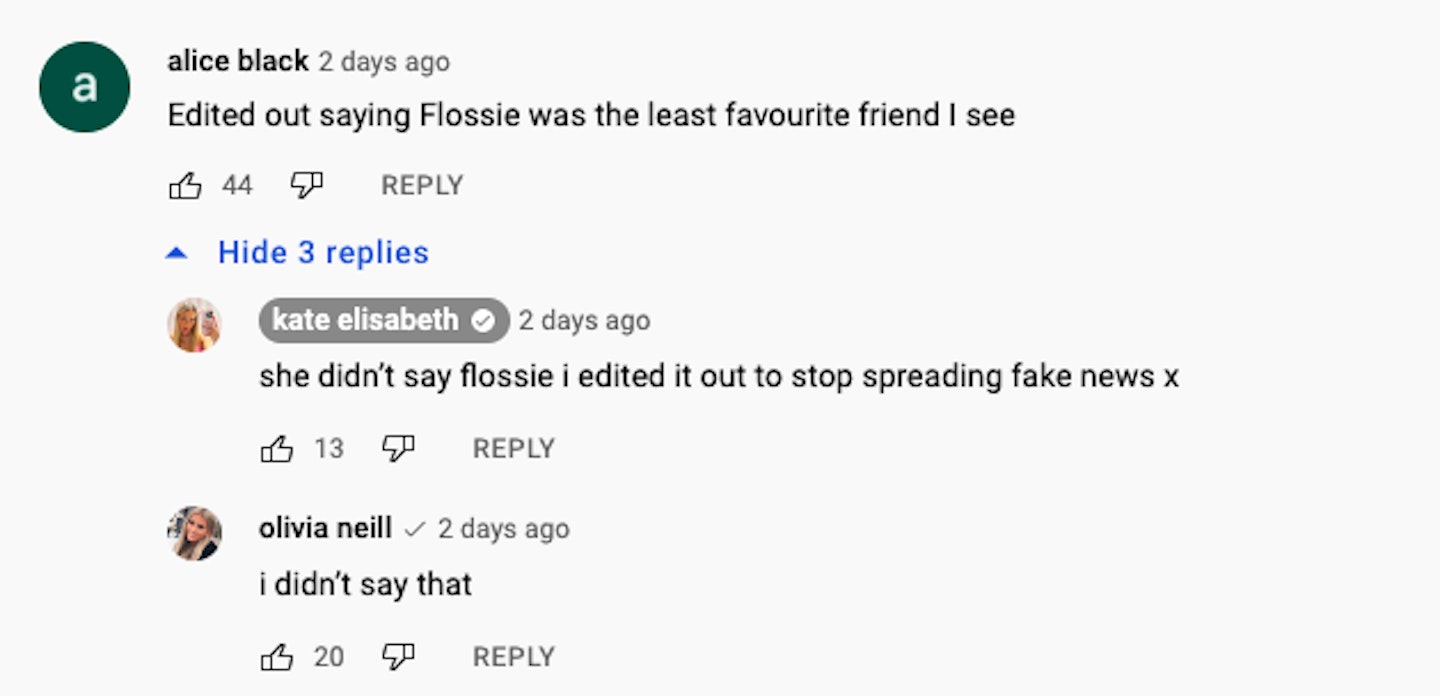 Well, well, well the plot thickens.
Olivia Neill and Flossie Clegg at the BRITs
After revealing in separate vlogs that they were attending the BRITs 2022, we're pretty sure everyone was wondering if we'd see the YouTubers together.
Turns out we did. In fact, both Olivia and Flossie posted photos of each other on Instagram.
Well, kind of.
They both posted the same photo of themselves and Lewys on the red carpet.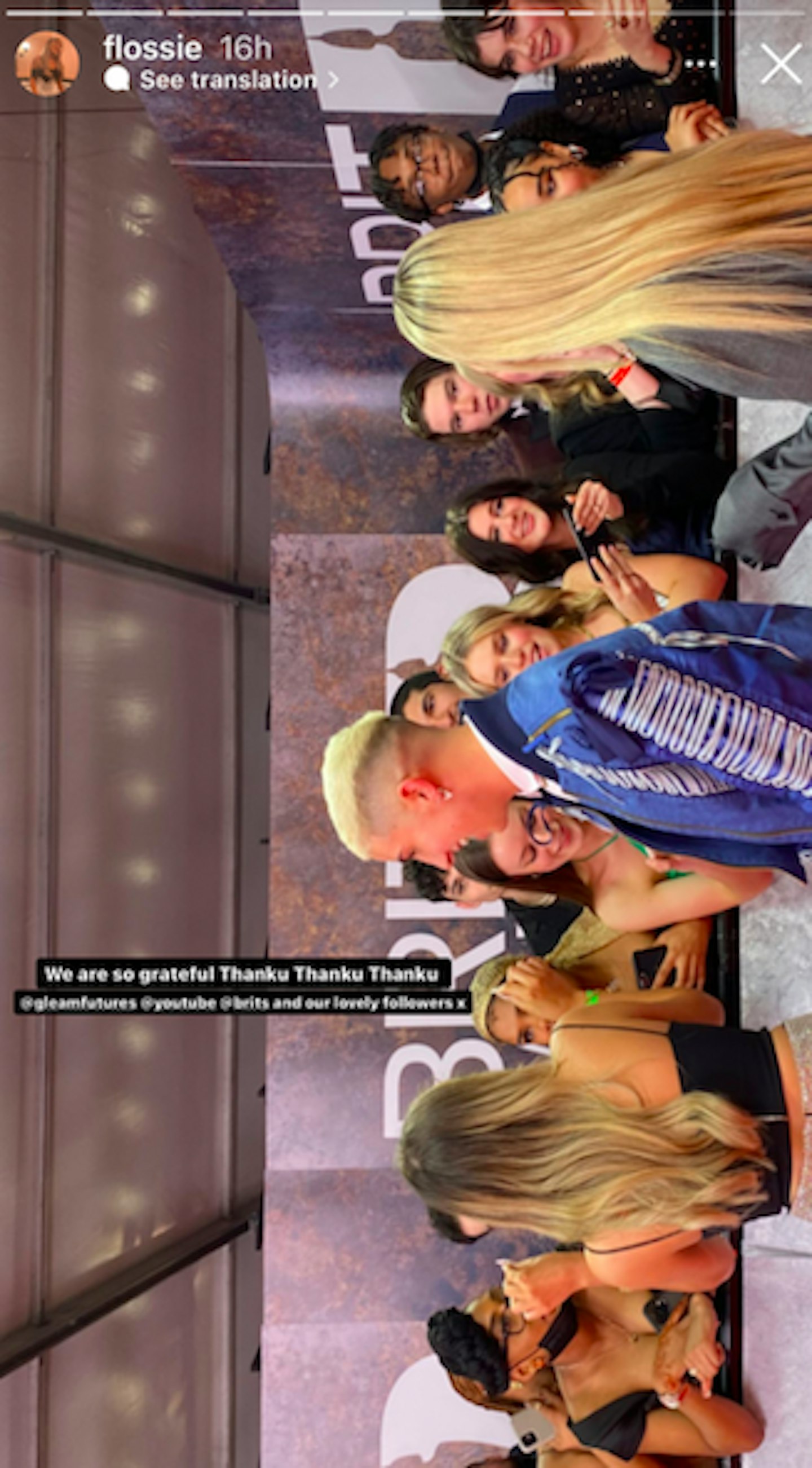 While Flossie wrote, "We are so grateful. Thank u. Thank u," Olivia simply said, "@youtube 🤍".
Someone has even posted a TikTok of the trio together on the red carpet...
And in Lewys' latest YouTube video he actually shared a clip of himself, Olivia and Flossie on their way to the BRITs in a car together.
"Who would have thought," he joked while they all giggled.
Hmm.
Flossie comments on Olivia Neill's Instagram
In happy news, it appears that maybe Flossie and Olivia are good pals again?
After Olivia posted a few photos of herself on a Motel Rocks shoot, Flossie commented, "🤩🤩," and Olivia replied and wrote, "❤️✨".
It's safe to say that it sent their followers wild with one person writing, "Omg pls say the queens are friends again."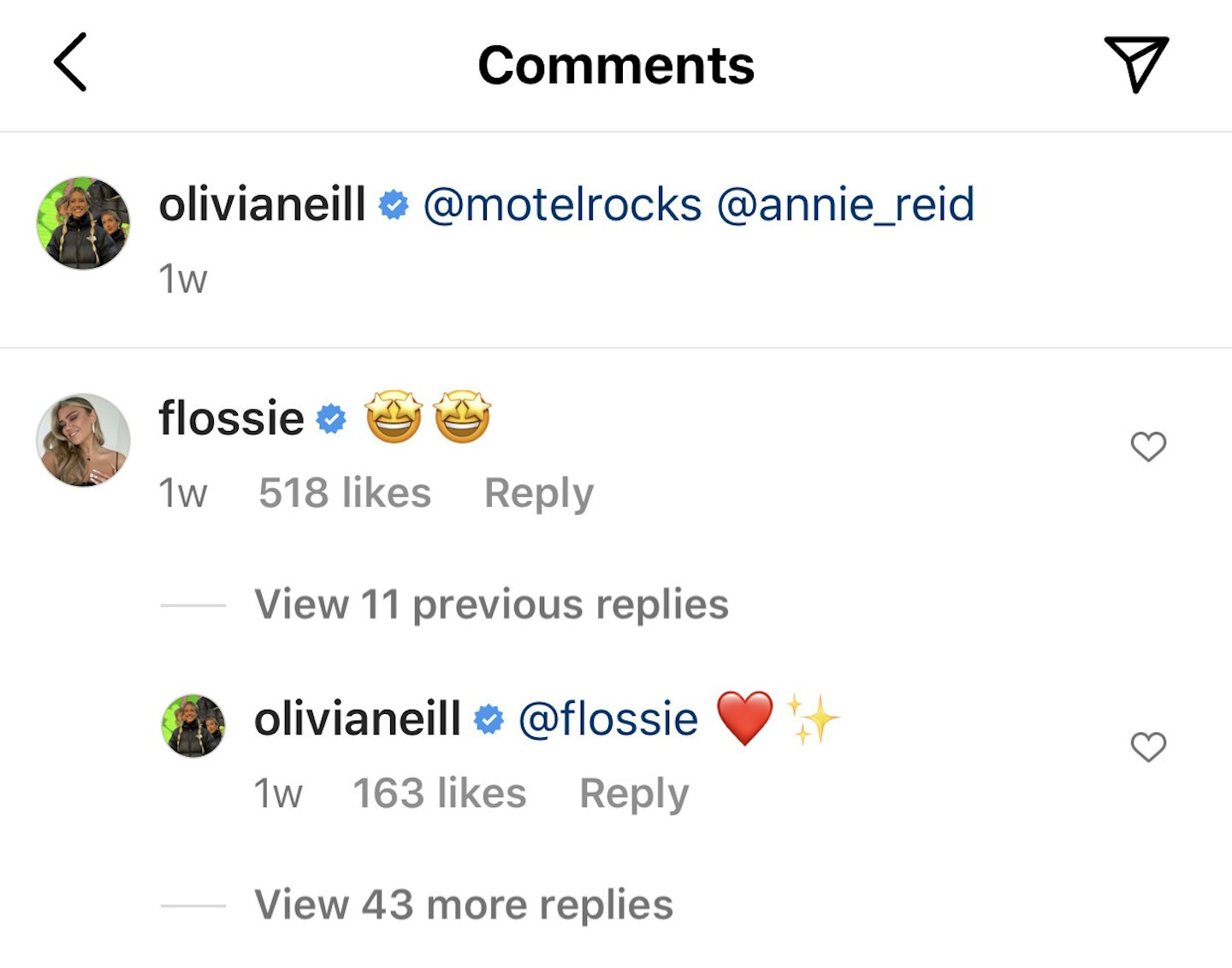 Someone else said, "HOLD THE PHONE😮".
One more added, "ERM?? Friends again?!!"
So, are Olivia and Flossie still friends? Who actually knows at this point - they did both upload vlogs on their YouTube channels in October where they went to Kent together (alongside Lewys).
And Flossie has given Olivia a couple of public shoutouts, maybe they're still BFFs but they have just reduced the amount they're posting together?
Here's hoping they'll clear up everything soon. We're hoping they've not followed in the footsteps as YouTuber duo Syd & Ell who are no longer friends.