Ex-Love Island star Shaughna Phillips is just weeks away from welcoming her first baby. But while she should be spending the time excitedly preparing for the new arrival, she's instead been left devastated by her boyfriend's arrest.
Business and property developer Billy Webb, 30 – who Shaughna, 28, has kept out of the limelight since they began dating two-and-a-half years ago – was charged with drug offences on 21 January, just two days after the parents-to-be were pictured together for the first time at the airport, after a holiday in LA.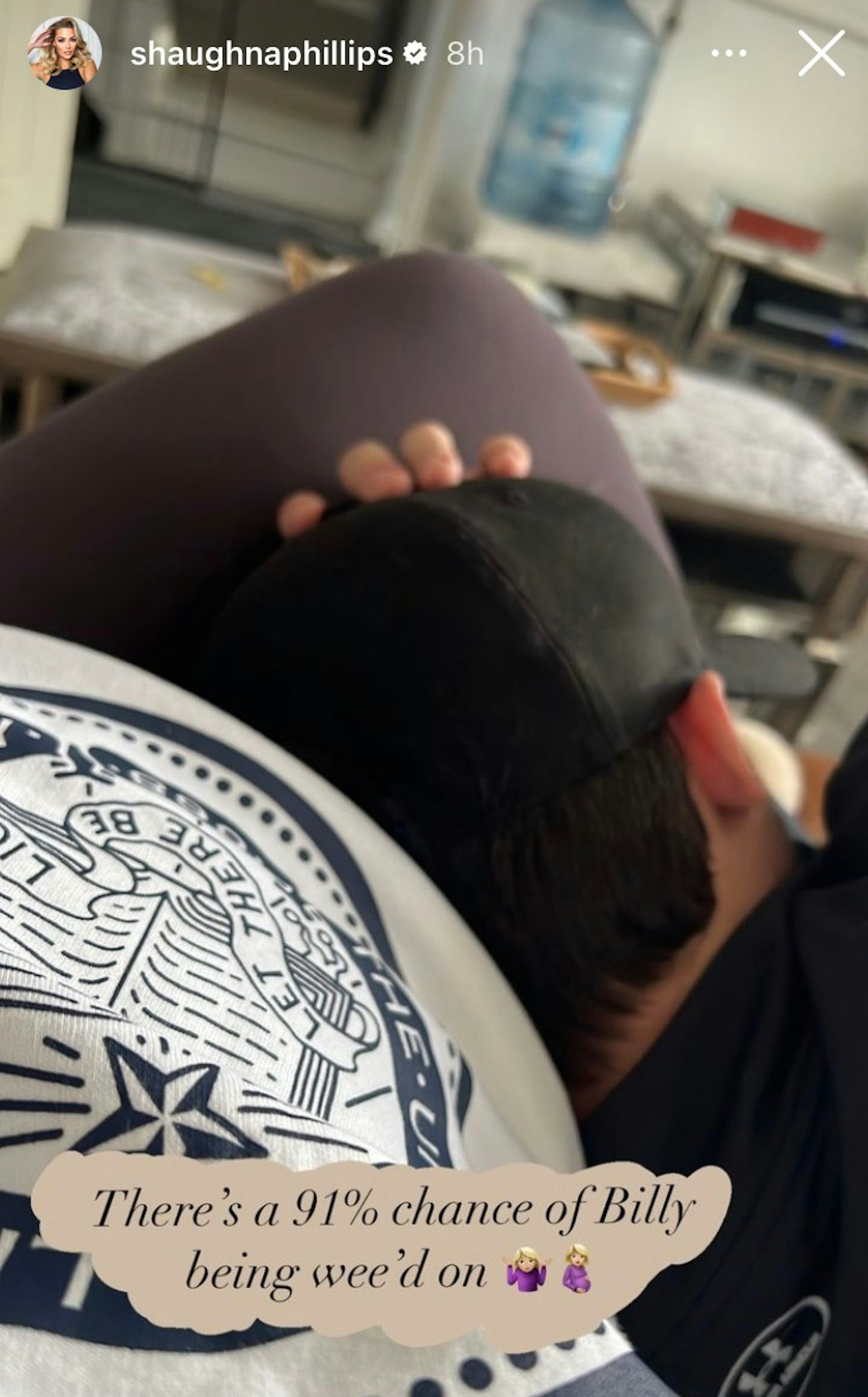 Following a raid on a house in North London, the Met Police tweeted a picture that showed several bags and boxes filled with illicit substances, and later  released a statement that read, "Billy Webb was charged with possession with intent to supply a Class A drug and being concerned in the supply of controlled drugs."
If found guilty, he could face up to 16 years in jail. While Billy has allegedly been remanded in custody – and understood to be appearing at Southwark Crown Court on 17 February, alongside a 78-year-old defendant – it could mean that Shaughna gives birth alone.
A spokesperson for the TV star, whose baby is due in March, said that she had "absolutely no knowledge" of any activity involving the allegations against her boyfriend, adding, "Despite being in a long-term relationship with the defendant, Shaughna has no links with the address in question, and will be openly assisting the police with their enquiries."
Shaughna – who took part in winter Love Island in 2020 – opened up last year about her relationship with Billy, revealing why he didn't feature on her social media. "It's not my decision," she said. "If I could share him, I would. He just doesn't want to be in the public eye."
Prior to getting romantic, the couple had known each other as teenagers but it had, in Shaughna's words, "never really been the right time" until summer 2020.
She added, "We went into multiple lockdowns and he moved into my flat. So, we kind of fast-tracked."