Stacey Solomon has her finger in many pies, including fashion deals and TV shows. And now, the star is busy pimping out her pooches, as she dips her toes into the lucrative world of dogfluencing.
Branding it a "very exciting day" in the Solomon-Swash household, Stacey, 33, revealed that Peanut and Teddy, the family dogs, have become ambassadors for luxury dog food brand Pooch And Mutt. And now, an insider tells heat, Stacey isn't ashamed to be adding dog momager to her CV.
"Stacey is always looking for ways to diversify her business empire, and marketing her dogs has become her latest obsession" we're told.
"She was approached by several pet food companies, which made her realise she was sitting on a goldmine with her two dogs. It's a win-win, as Stacey wants the dogs to have the best lives, and they're now being spoiled rotten with luxury food."
The source continues, "She doesn't feel worried about being labelled a pushy dog mum, as they love being fussed and photographed – and eating their fill of treats, of course. Although, Stacey is careful to make sure they don't gorge on too many, as she knows it would be unhealthy for them and they'd put on weight, which isn't the best look when your dogs are influencers."
Explaining that the pups love the limelight, our source says, "It's not that she expects the dogs to bring in extra cash by doing paid endorsements, but it makes sense if that opportunity is there. It's also been a good distraction for them all, especially after Theo passed away."
Stacey adopted cocker spaniel Teddy last year, months after losing her beloved dog Theo. However, not everyone was thrilled with her newest four-legged pickle. Noting that the animal rescue Teddy came from don't usually allow families with young children to adopt, one fan wrote, "For celebrities, they break the rules."
Another questioned, "No rescue would let me have a dog due to having a baby." The rescue later insisted they had vetted Stacey, writing, "If you cannot be kind, then please be quiet."
Our source says Stacey's newest direction is the perfect example of why her brood should all buy into brand Solomon-Swash.
We're told, "Stacey wants to be seen as the UK's answer to Kris Jenner. She thinks it's good for her kids to see how they can all positively market themselves as a family. And, as long as they – and the pups – are enjoying themselves, she can't see the harm."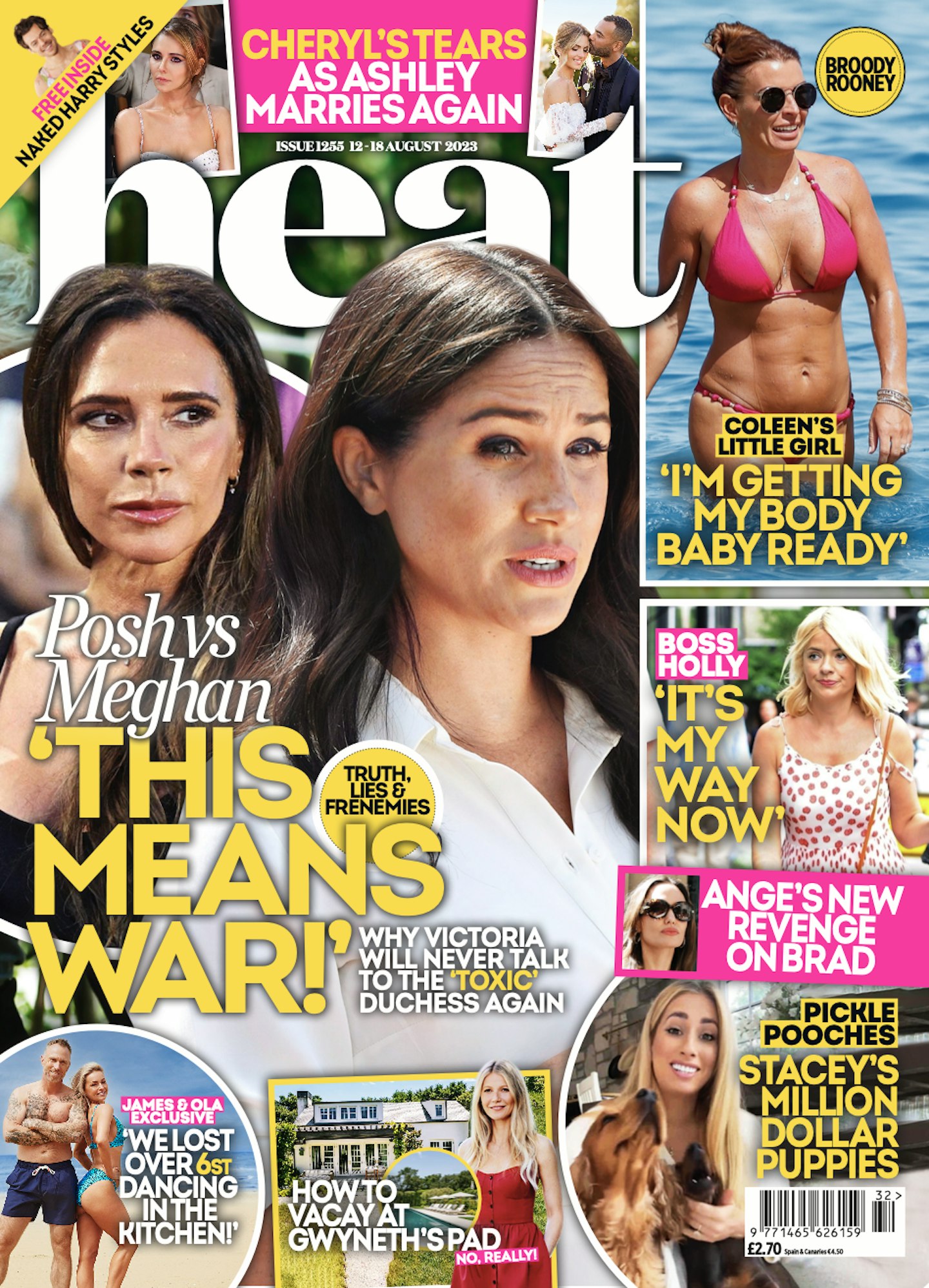 WATCH: 'Kady Unfollowed Me!' Mitch & Ella B Play Who's Most Likely To: Love Island Edition