Stacey Solomon never seems to stop. Whether that means having another baby, releasing another clothing range or presenting yet another TV show, it feels like she gets no rest. And now heat can reveal that the 33-year-old mum of five is hoping to channel all that activity into becoming a fitness guru.
Until recently, Stacey has been known for sharing candid bikini pics with her 5.7million followers on Instagram and being a poster girl for anti-gym realness – so stepping into the world of fitness might feel like a U-turn to some of her fans.
Our source says, "Stacey used to joke about her love of ditching the gym for the sofa and having cosy days and nights in. But now she has completely changed her view on fitness. She's a total convert to working out and exercises almost every day."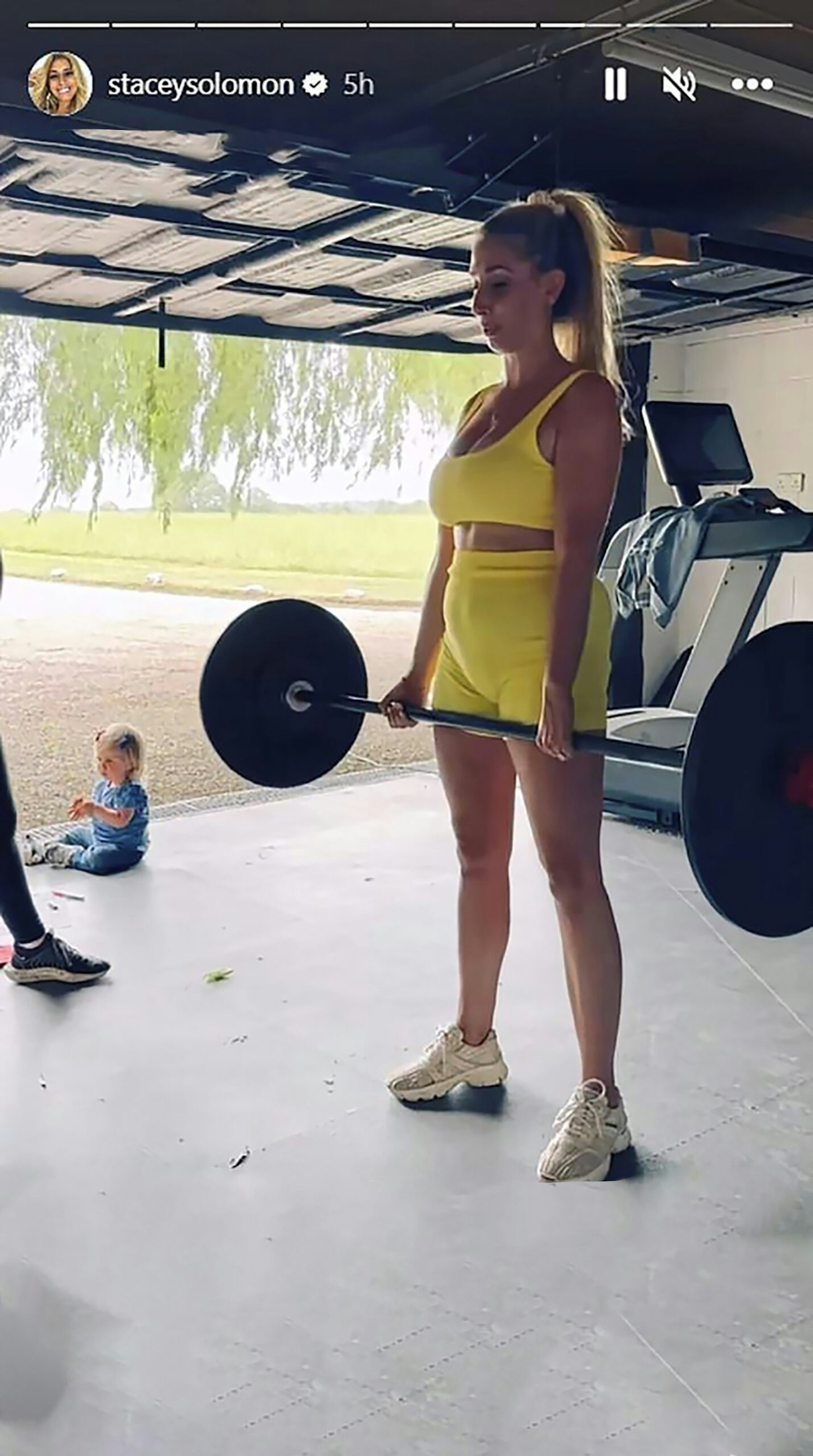 In June, Stacey shared a series of bikini snaps in front of the Pickle Cottagepool and said, "Growing up, society's vibe did make me feel like I definitely wouldn't be the girl who got to do swimwear shoots… I love that I didn't have to worry about my bum cheeks flopping out or having to shave within an inch of my life in any of these."
But according to heat's source, while it's not about having the perfect body, Stacey is starting to really see the importance both mentally and physically of working out. So much so, she wants to take things a step further and be taken seriously as a fitness influencer.
Our source tells us, "Stacey has found that exercise helps boost her mood, keeps her energy levels up and makes her feel sexier. It also helps her to shake off any negativity she suffers in her career or from social media."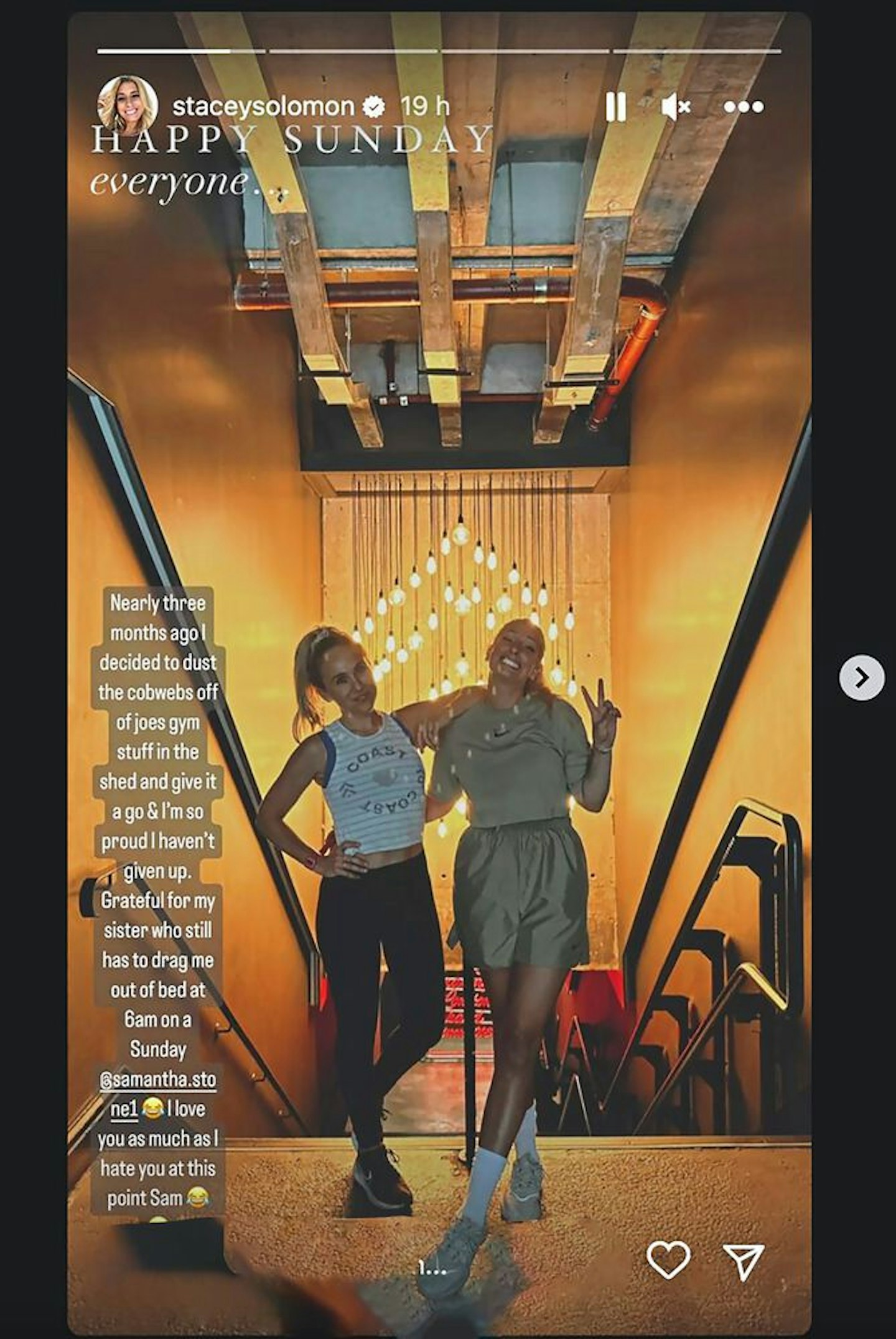 While Stacey has a huge following of loyal fans, she's not immune to criticism – most recently, she came under fire for posting a stream of pictures and videos from a luxury family holiday to Turkey, with some calling her "insensitive" during the cost of living crisis.
In order to become a fitness queen, Stacey has roped in her stepsister Samantha Stone, who works as a personal trainer, and can now frequently be seen in Stacey's posts.
We're told, "Samantha is serious about her work and less eager to be in the spotlight – though she can't deny stepping into Stacey's world has helped drum up business for her and she's got people begging to be her clients."
While a Stacey Solomon x Peloton collaboration wasn't on our bingo card for this year, a move towards "fitfluencing" makes sense for her brand. With Stacey being a mum to five kids – Zachary, 15, Leighton, 11, plus Rex, four, Rose, one, and five-month-old Belle with husband Joe Swash – she hopes to inspire other parents to set aside time to make sure they're feeling healthy.
Not only that, but a pivot into the fitness world would also lead to a whole new range of business opportunities. Our source says, "She is thinking about how lucrative this could be for her and has been looking at stars like Kate Hudson, who have launched their own fitness clothing line to great success.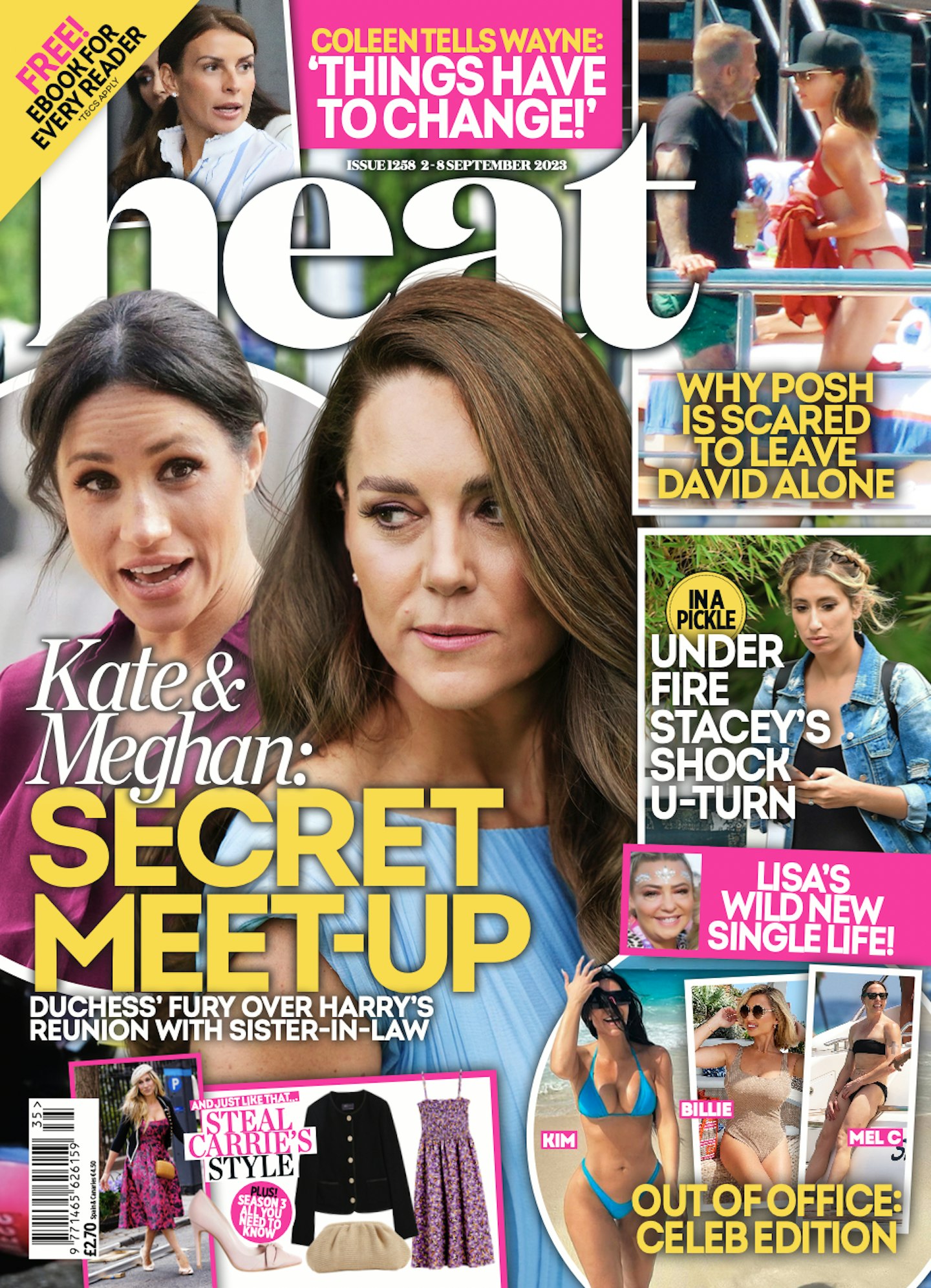 "She's also asked Samantha to do some workout videos with her to post online as part of a fitness YouTube channel."
While it may still be early days as a fitfluencer, our insider says, "Stacey thinks it's a win-win because it's a great distraction from anything negative going on and she feels she is setting a great example not just for her fans, but also for her friends and family. She wants them to take care of themselves, too."
WATCH: 'I Only Watch My Made In Chelsea Bits!': Emily Blackwell & Her Mum Play 'Who's Most Likely To?'