Even by their standards, David and Victoria Beckham have had a summer to remember. Along with spending time on their super-yacht in Europe and partying with A-list pals, Posh and Becks have mainly been in the US watching David achieve his American dream with his football team Inter Miami.
After years of building up the club, the team has finally started to win silverware thanks to the arrival of one of the world's greatest ever players, Lionel Messi. Both David, 48, and Victoria, 49, were thrilled by this success and have been enjoying it with close friends and family.
However, there has been one notable absentee from all the celebrations – eldest son Brooklyn. Despite the 24-year-old aspiring food influencer now living in America with his wife Nicola Peltz and neither of them having a regular job, they haven't been at any matches or family parties this summer and heat's source says it's left his mum and dad quite upset.
"Given the family have spent over half the summer in North America, they are pretty upset that Brooklyn and Nicola couldn't find time to come to any games since Messi joined," our Beckham insider says.
"It's led to rumours that the Peltz-Beckham feud is still very much a thing. David and Vic had invited them both to attend the headline games with Messi, as well as the big celeb parties and the family holidays – the Beckhams are really trying to make an effort. They'd been to games before and enjoyed it, but now it feels like Brooklyn and Nicola are avoiding them.
"When Vic reached out to Brooklyn to ask him if he was planning on spending some time with them or even attending a game, his response was that he really wanted to, but it was about finding the time as they were so busy – and Brooklyn says it wouldn't be the same if his wife weren't there, so he'd have to fit it in around their schedule."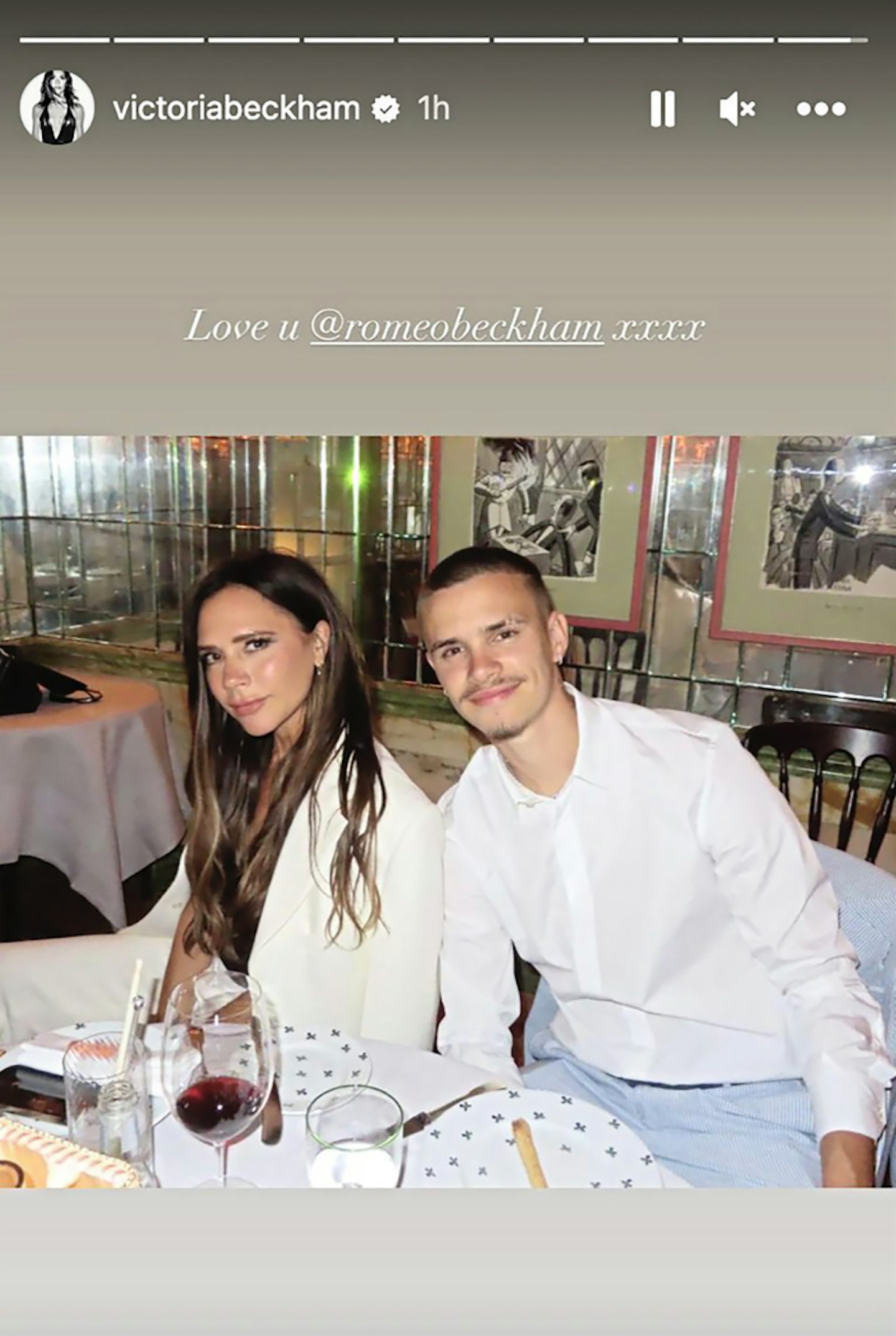 The Beckhams have been joined in Miami by their two youngest children, Cruz, 18, and 12-year-old Harper, who have been at every game. Second-eldest son Romeo was unable to head out for the latter part of the summer due to his own football commitments in the UK with Brentford's B-team. We're told that while they have obviously missed Romeo – who celebrated his 21st birthday last week – they are more hurt by Brooklyn and Nicola missing out, because they were not that far away and their relationship with them has been strained in recent times.
Previously there were rumours of a fallout over Victoria designing Nicola's wedding dress – which she didn't end up doing – and Brooklyn seeming to spend more time with his billionaire in-laws. However, they recently reconciled and our sources say both David and Victoria thought things were back on track, so they're both quite stunned Brooklyn has not made the effort to visit.
"The Beckhams have invited the entire Peltz family to attend one of the Inter Miami games in the owners' box on a number of occasions," we're told. "There are a lot of big celeb names at these games, so to be honest, they thought Brooklyn and Nicola would be keen to be there, but it seems not. David really went all-out for Brooklyn to attend Messi's first game, but Brooklyn said he couldn't make it as he had plans with Nicola's family and he would never be forgiven if he missed it."
The source adds, "It's really frustrating for Vic and David – they don't understand why they have been shut out. If there's still something bothering Nicola, they would much prefer to know so they can address it. They feel like they have made such a huge effort to rebuild bridges since the wedding fiasco, and have really tried to fit in with Nicola and her family. When they all got together at Easter, and then again at the start of the summer, Vic and David were really hopeful that it was a fresh start and they would be seeing a lot more of Brooklyn and Nicola. But this summer seems to indicate that won't be happening."
WATCH: 'I'm Like Carl From UP!' Elemental Cast Play Who's Most Likely To