Remember when Victoria Beckham was best known for never smiling and her infamous LBD? Well, the little black dress is still hanging around, but the fashion designer is doing a hell of a lot more smiling these days.
As the Beckham matriarch enjoyed a trip to Canada with family and friends last week, calling it "the most perfect few days", insiders say she's embracing a summer of dreams, as she finally learns to relax and let go of that obsessive diet and fitness regime.
"They're having the best summer ever," says a source close to the Beckhams, who are spending the school holidays in North America with their two youngest children, Cruz, 18, and 11-year-old Harper, as David needs to be there for work with his football club, Inter Miami.
"Vic's been calling it her 'big road trip summer of fun'. It's all about having more exciting holidays, activities and exploring with the kids. This is such a different chapter for both her and David, where they can finally relax a bit more and enjoy each other's company. She wants to kick back and have a chilled time with family and friends, enjoying new places and new experiences. There's been so many fun social gatherings and late nights with a large glass of wine. She loves being at the centre of all these things and is the first one to suggest another drink or a dance down by the lake."
Last week, the 49-year-old designer was spotted in Ontario, Canada, with David, 48, Cruz and Harper, along with several family friends.
VB, who's also mum to Brooklyn, 24, and Romeo, 20, shared a carousel of photos on Instagram, showing off a boat trip in the sun, with David surfing and Vic trying her hand at water sports – while wearing an LBD, obvs. She captioned the pictures, "The most perfect few days in Muskoka with beautiful friends... (and, yes, that is me water skiing)," adding later, "Surfin' with the Beckhams. Kisses."
The family also went for dinner with pals, drinking, dancing and partying into the night. She captioned the photos, "Family and friends in Muskoka! Kisses, happy summer from us all!! X." Next on the fun agenda was Miami – where the family have a £24million apartment and a £5m yacht. Vic was seen partying in the city and enjoying dinner at celeb hotspot Papi Steak with a group of WAGs, including model Antonela Roccuzzo, wife of David's newest team signing Lionel Messi. The family also squeezed in a trip to Dallas for another Inter Miami match. Phew!
It's a far less uptight Posh than we're used to seeing. The former singer has previously admitted, "I'm quite extreme in anything I do," revealing in another interview, "I'll detox for anything from three to six months." Even David expressed his frustration at her strict dieting last year, saying, "Since I've met Victoria, she only eats grilled fish and steamed vegetables. She'll very rarely deviate."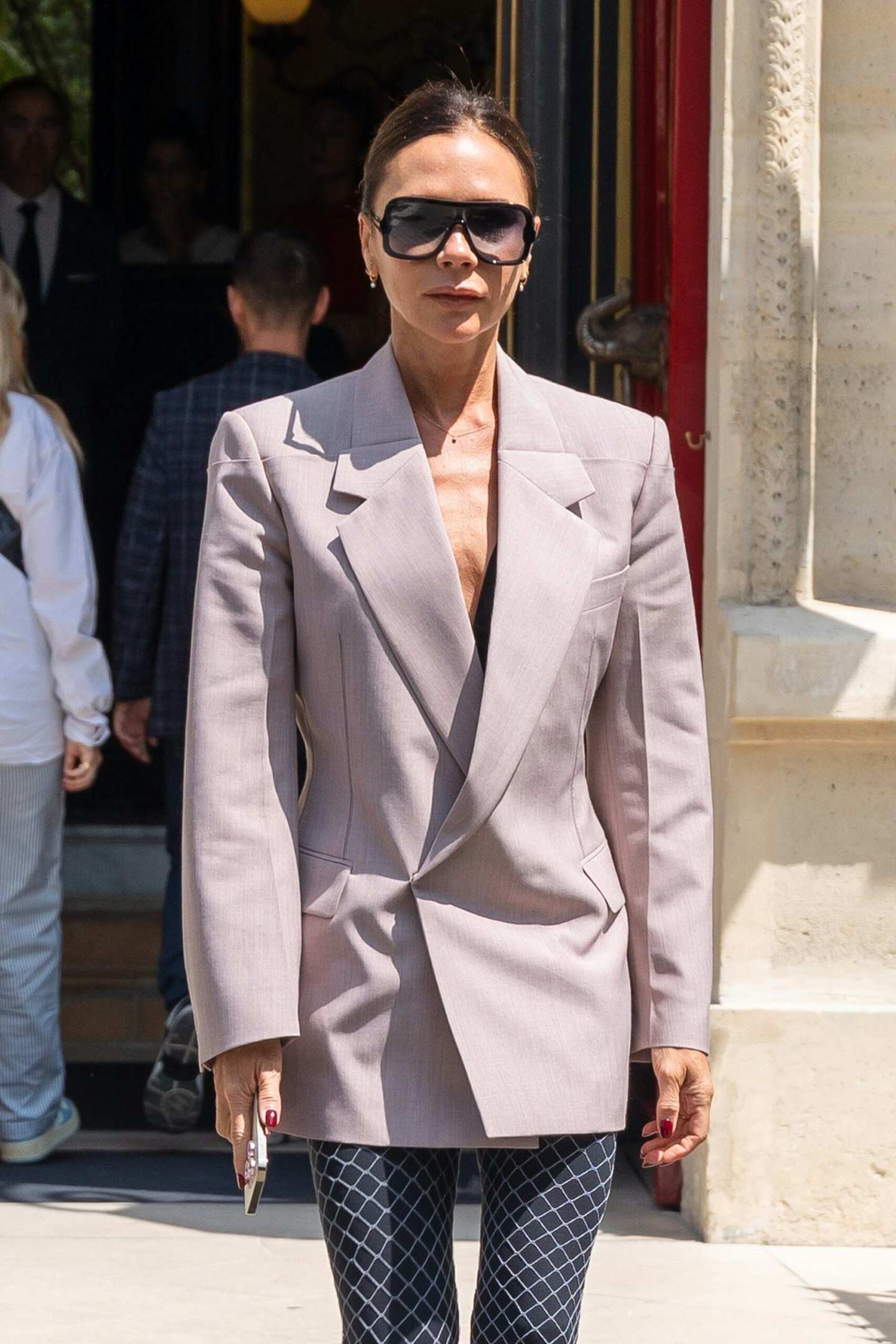 Our insider says, "Vic admits she's a very structured and regimented person when it comes to her daily health, fitness and beauty regime. She's basically eaten the same meal for 25 years and, to be honest, she's like that with everything in her life. Her alarm goes off at the same time every morning, she takes the same vitamins, drinks her hot water and lemon and does her workout. But being on the road with David this summer has been a game-changer. It's made her realise there are different ways to live her life, and maybe it's time to have a lot more fun."
It's been a long summer of boozy antics for the former Spice Girl, who also enjoyed a romantic French getaway in June, where she and David were spotted cuddling up on a rowboat in Versailles. Vic's spent much of her time in her beloved Miami, a place she admits "really brings out a different side of me". It came after a long weekend in the Cotswolds in May, where she and celeb mates Guy Ritchie and his wife, Jacqui Ainsley, enjoyed vodka jellies and a BBQ for the King's coronation.
Our insider continues, "Vic knows that family holidays are a sacred time of togetherness. Her children need a little more of her and, of course, everything else goes out the window. Usually exercise and diet are what keeps her grounded. She's stuck to her rules, even with years spent travelling all over the world. She used to get quite anxious about not being able to maintain her regime while she was away. She always prided herself on having the fitness levels of a top athlete and knew it was where she got her energy from, allowing her to work so hard, be a mother, and juggle all her other commitments."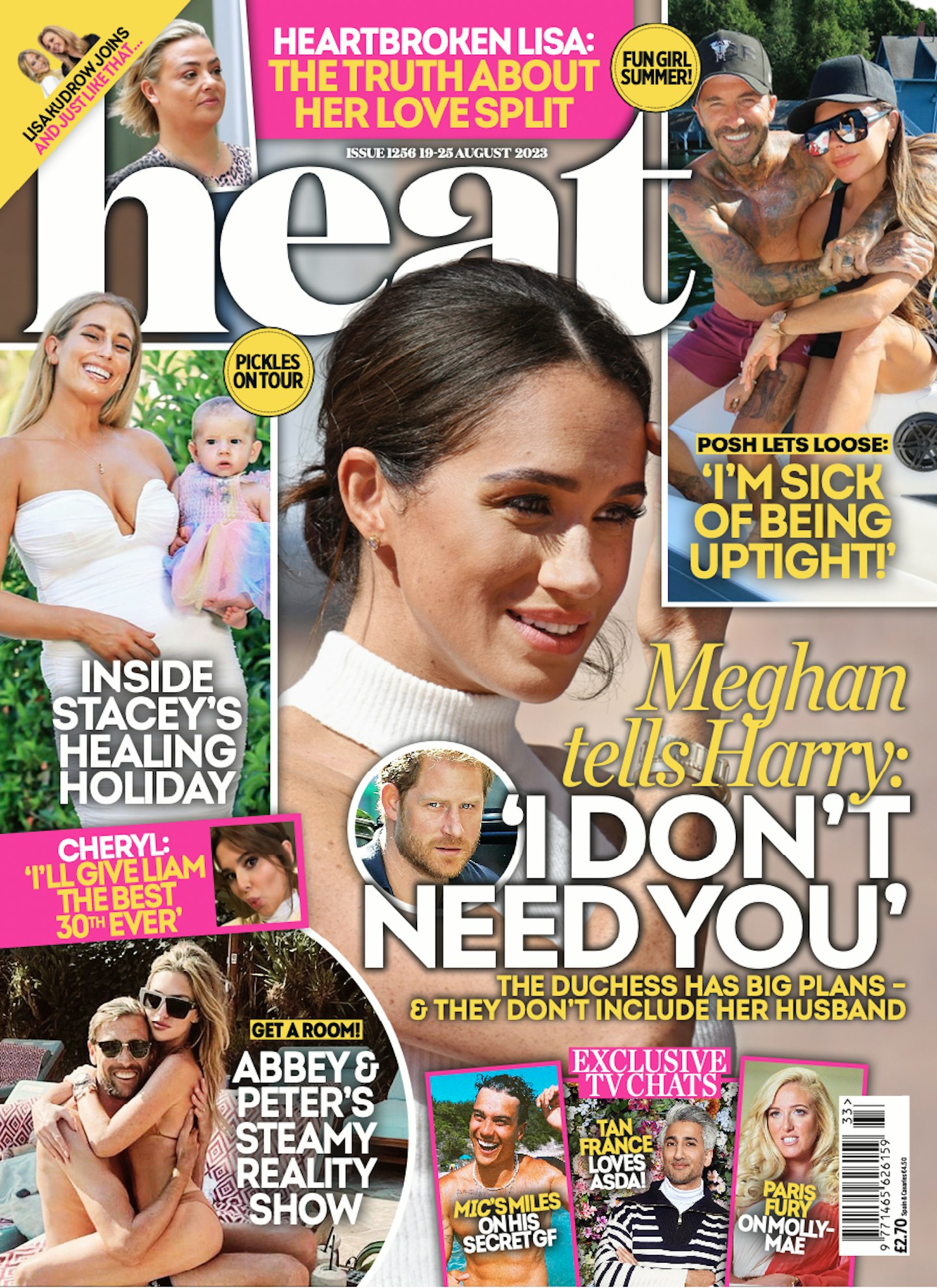 But, the source says, she's not given up on exercise altogether. Last week, Vic gave fans a glimpse of her "remote workout" with trainer Bobby Rich, posting a video on Instagram Stories from a gym, where she was exercising with Harper. Sources say the superstar is still "trying to fit in 20 minutes of toning, HIT, and gym sessions every other day", but she's also been getting creative.
We're told, "Usually Vic would have a week of indulging and then get straight back to her strict routine. But she's been away from home this whole summer. When she chatted to David about how to manage it while they were away, he suggested it was a great opportunity to take her routine out of the gym and actually have fun with it. She loved that idea, so while they've been away, she's been going out for runs, trying yoga and meditation, and getting into swimming. The water-skiing was a great example. It was about having fun as a family, but was also an amazing workout, as it's all about muscle strength. They also went on a big hike in Canada and went mountain biking. Vic's a die-hard Soul Cycle fan, but actually doing some proper off-road and trail biking was such a different experience. She's enjoying this approach to fitness so much and loves doing
all of this with David, the kids and family friends".
The source adds, "They're having such fun and Vic's really letting loose. She realised she was a bit sick of her solo 5.30am workout, so things might need a shake-up when they get home."
WATCH: 'It's Fake From Both Sides!' Kady And Ouzy Spill Love Island Tea | Heat Dates