Victoria Beckham must have known it was going to happen. Ever since she and husband David made the decision to open up to the cameras for their Netflix documentary – with the promise that no topic was off-limits (it was the only way they could get director Fisher Stevens to sign up to the project) – there was the very real possibility that old wounds would be reopened.
Yet ,VB surrendered to the process, giving David the chance to chronicle his life from lad to legend in the four-part series Beckham, bracing for the fallout while praying it would never come.
But sadly, it's what the Beckhams didn't say that is now wreaking havoc – specifically when it comes to his infamous alleged affair with Rebecca Loos. David and Victoria's was a measured version of events, focusing on the stress and strain the media intrusion caused them at the time, while never mentioning David's former PA by name, nor commenting on their fabled relationship.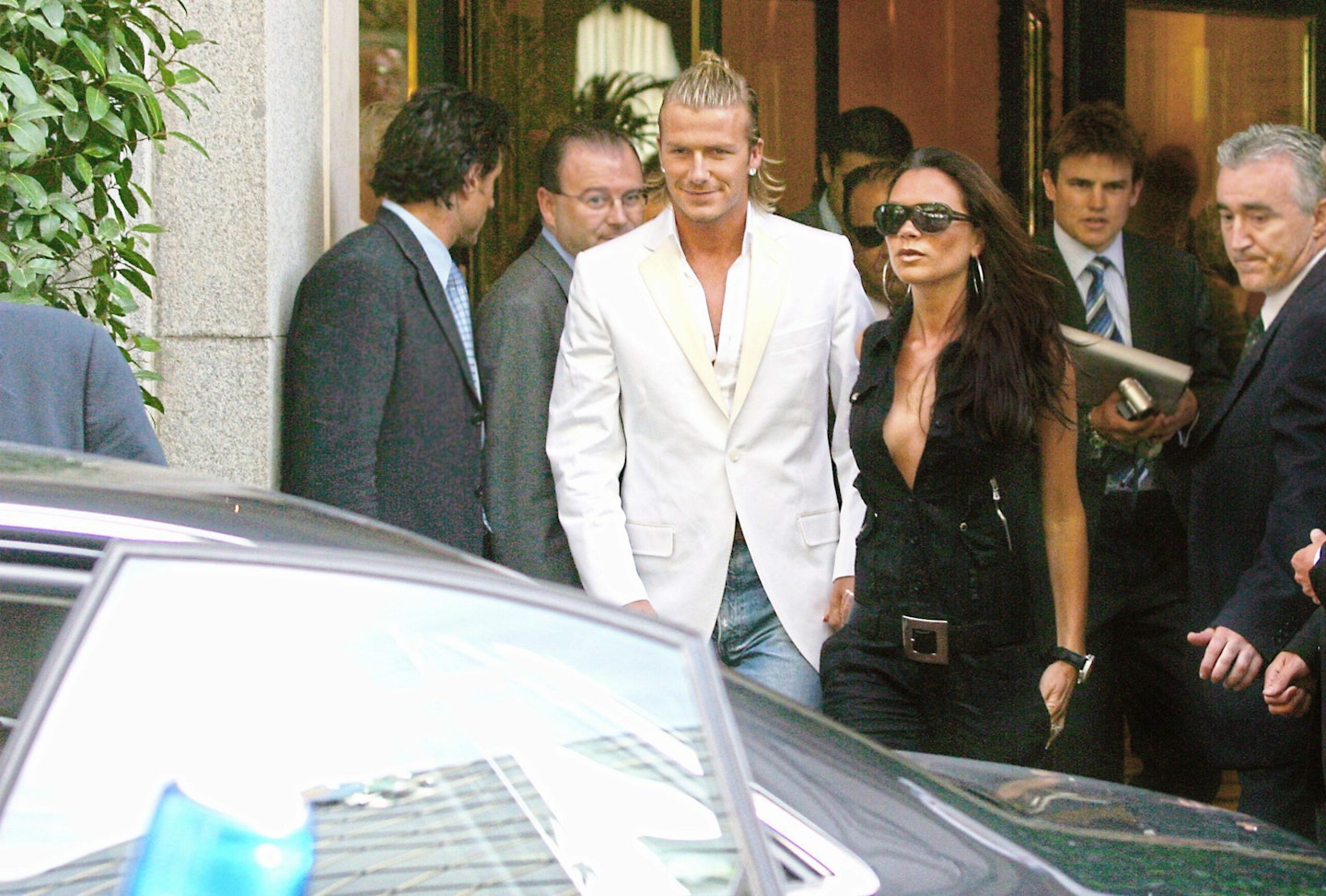 As heat has previously reported, they both knew it was a gamble, not least Victoria – having spent the past two decades burying all the hurt and betrayal she faced back then beneath 20 years of happier memories. Maybe, just maybe, the gamble would pay off and the ghost that haunted their marriage so long ago would be banished, letting bygones be bygones. Or maybe not.
Last week, Rebecca raised her head above the parapet, compelled to talk – she said – to right the wrongs done to her.
"It took me a long time to decide whether to speak about this," she said in an interview from her home in Norway. "If I remain silent, I will be known as the liar, the one who made up the stories. And I also have a family, and I also have children, and they also have Google, and they can also watch documentaries. And I want them to know that their mother was brave enough to stand up for the truth."
She then reiterated everything that she first claimed in 2004 – that she did have a four-month affair with David while he was playing for Real Madrid. She added that she'd never have spoken about it all over again, but for the fact that she felt David played the "victim" in his documentary – which was made by his own production company – something that was too much for her to bear, especially when he spoke about the hurt and pain the stories caused Victoria.
"It's all, 'Poor me', but he needs to take responsibility," Rebecca blasted, referencing David's claims in the docuseries that the stories were "horrible" and left him "feeling sick" every day.
"He can say whatever he likes, of course, and I understand he has an image to preserve, but he is portraying himself as the victim, and he's making me look like a liar, like I've made up these stories. He is indirectly suggesting I'm the one who made Victoria suffer."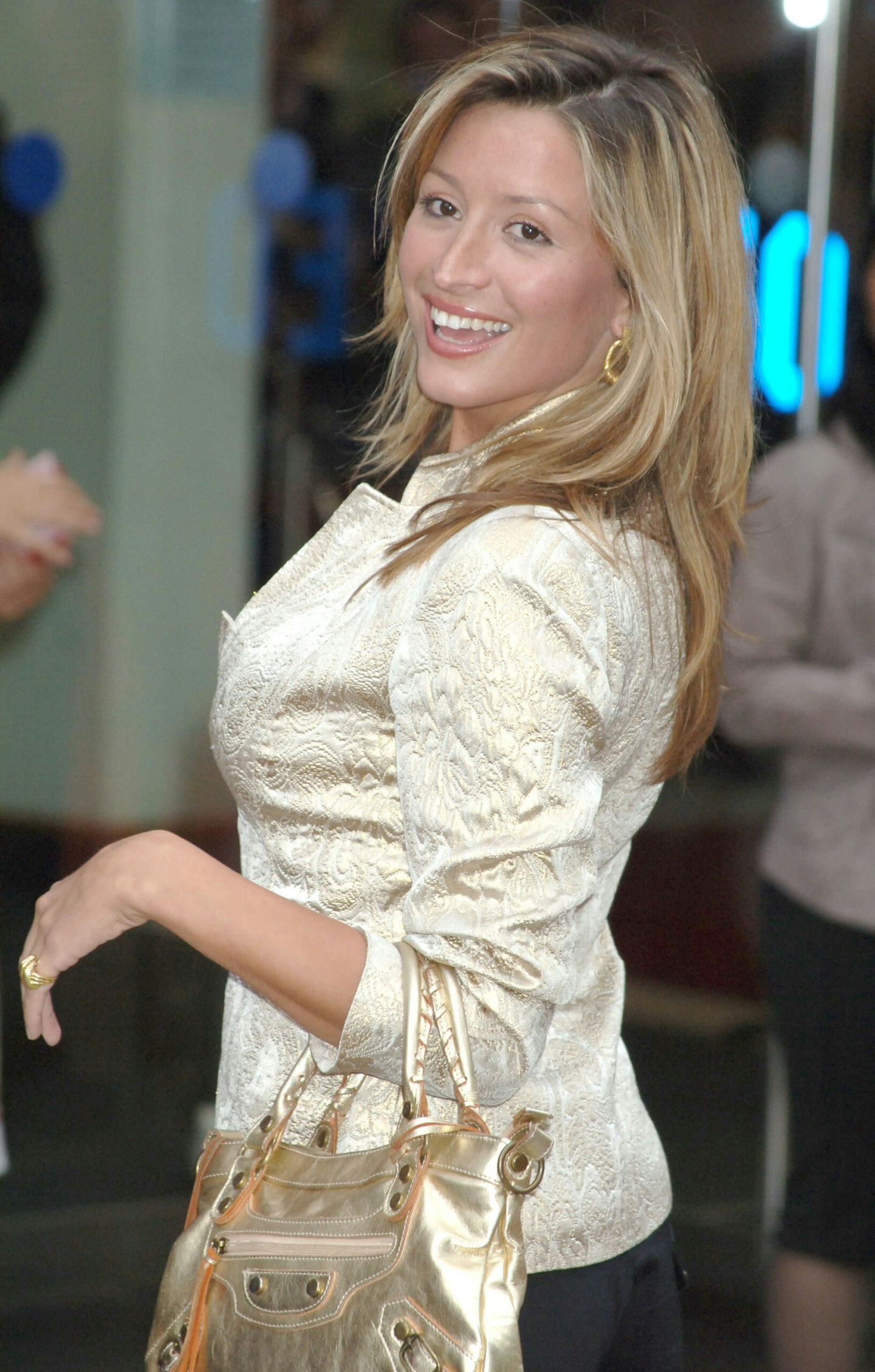 And, as Rebecca's latest interview hit the headlines last week, the Beckhams did what they've always done best – put on a united front. Cosying up to each other for a group photo as they dined with friends, plus their eldest son Brooklyn, 24, and his wife Nicola Peltz, 28, in Miami, Victoria sat on David's lap, as he rested his hand on her thigh. Looking happier than ever, the couple were sending the clear message that they won't be spooked by the shadow that's loomed over them since 2004.
Yet behind closed doors, we're told, it's a different story. According to our insider, Victoria, 48, was wary from the start about touching on the affair, knowing the reaction it could provoke. Now that she's been proven right, we're told she's reeling and, worse still, is beside herself with panic over what else may resurface.
"Both Vic and David worry that they've opened up a can of worms," says our source close to the couple, who both say in the documentary that rumours surrounding the affair marked the hardest time in their 24-year marriage.
"Victoria expressed these fears to David before they did the series, and now she feels like it's a case of 'I told you so'. She really feels like it's his fault that it's back in the headlines."
The insider continues, "In the series, she spoke about resenting David for what they had to go through at that time, and in some ways, it's like she's reliving it all over again. She has found herself getting very angry because she feels, yet again, that David has dragged her into something she didn't want to get into."
One very real cause for concern for Posh was, of course, that Rebecca might have more to say. And, sadly for her, those worries were warranted, as the latter unearthed some very unpleasant details from her time spent with David, 47, in Madrid. Speaking last week, Rebecca claimed that during their alleged affair, he was also involved with another woman, while Victoria was at home with their two young sons Brooklyn and Romeo, now 21 (they're also parents to Cruz, 18, and Harper, 12).
Recalling a party she attended with the footballer at the home of Brazilian striker Ronaldo, she said that, shortly after David disappeared with a Spanish model, Victoria called her on her mobile. "She was upset because she was calling David and he hadn't answered," Rebecca remembered.
"I said I didn't know where he was… and she said, 'Don't hang up, go and find him'. I saw David's two bodyguards outside a door [and] one disappeared. When he came back, David was with him. I could see the model in the background lying on the bed. I could see it was a bedroom. I was fuming. I just looked at him, gave him the phone and said, 'Your wife.'"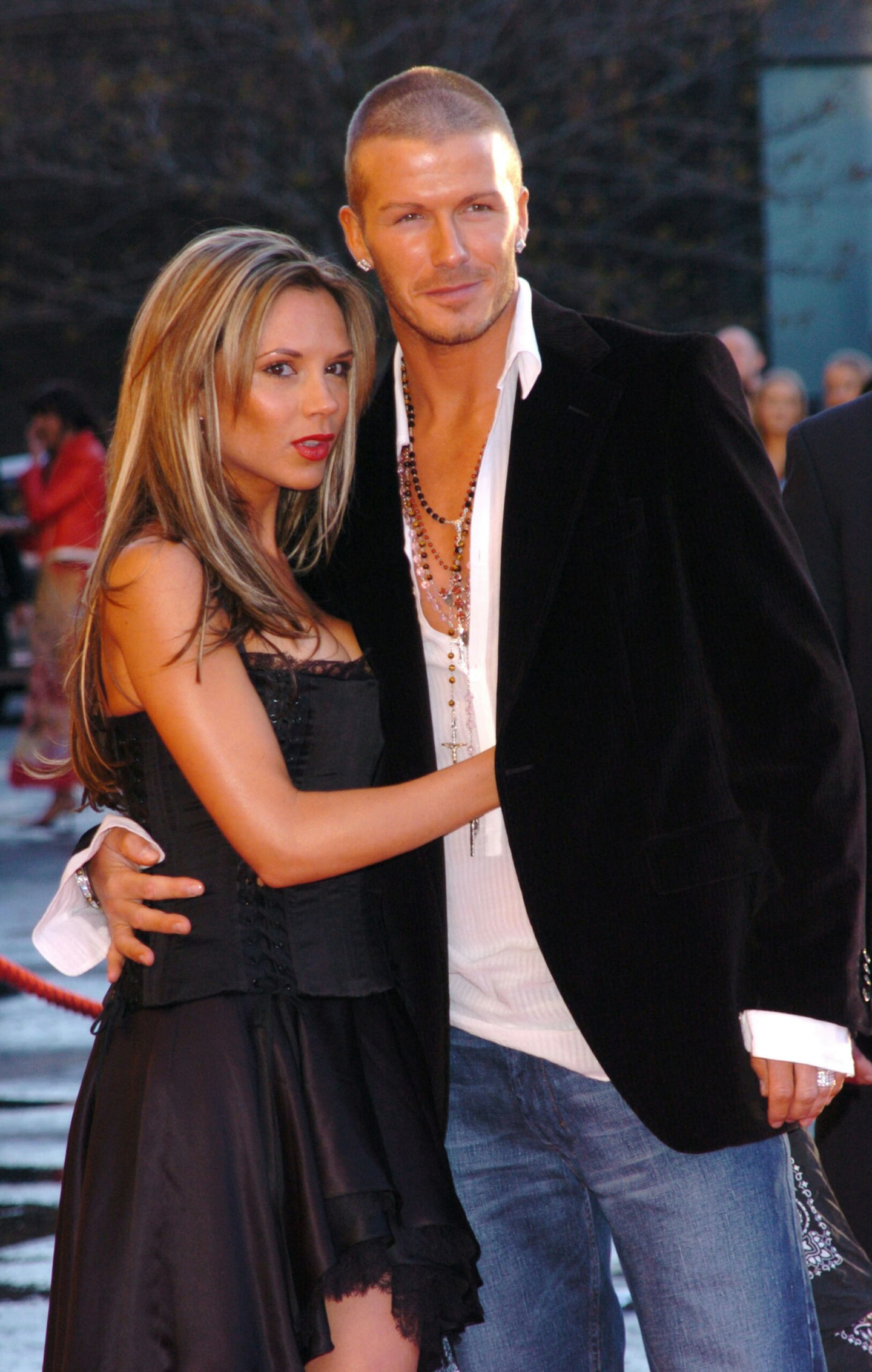 Now, we're told, Victoria is terrified someone might corroborate Rebecca's story – or, even worse, make their own claims. What's more, Rebecca has claimed she still has sexually graphic messages that she and Becks exchanged 20 years ago.
With so much now threatening her happy family life, our source says Victoria is living in a constant state of anxiety, especially since Rebecca – who now enjoys a quiet life with her husband and two kids in Norway – capitalised on her 15 minutes with reality TV appearances and magazine covers back then. And there's no guarantee she doesn't still have more to say.
"Vic's worst fear is Rebecca doing a big TV interview or going on some kind of publicity tour, and fanning the flames all over again," says our insider.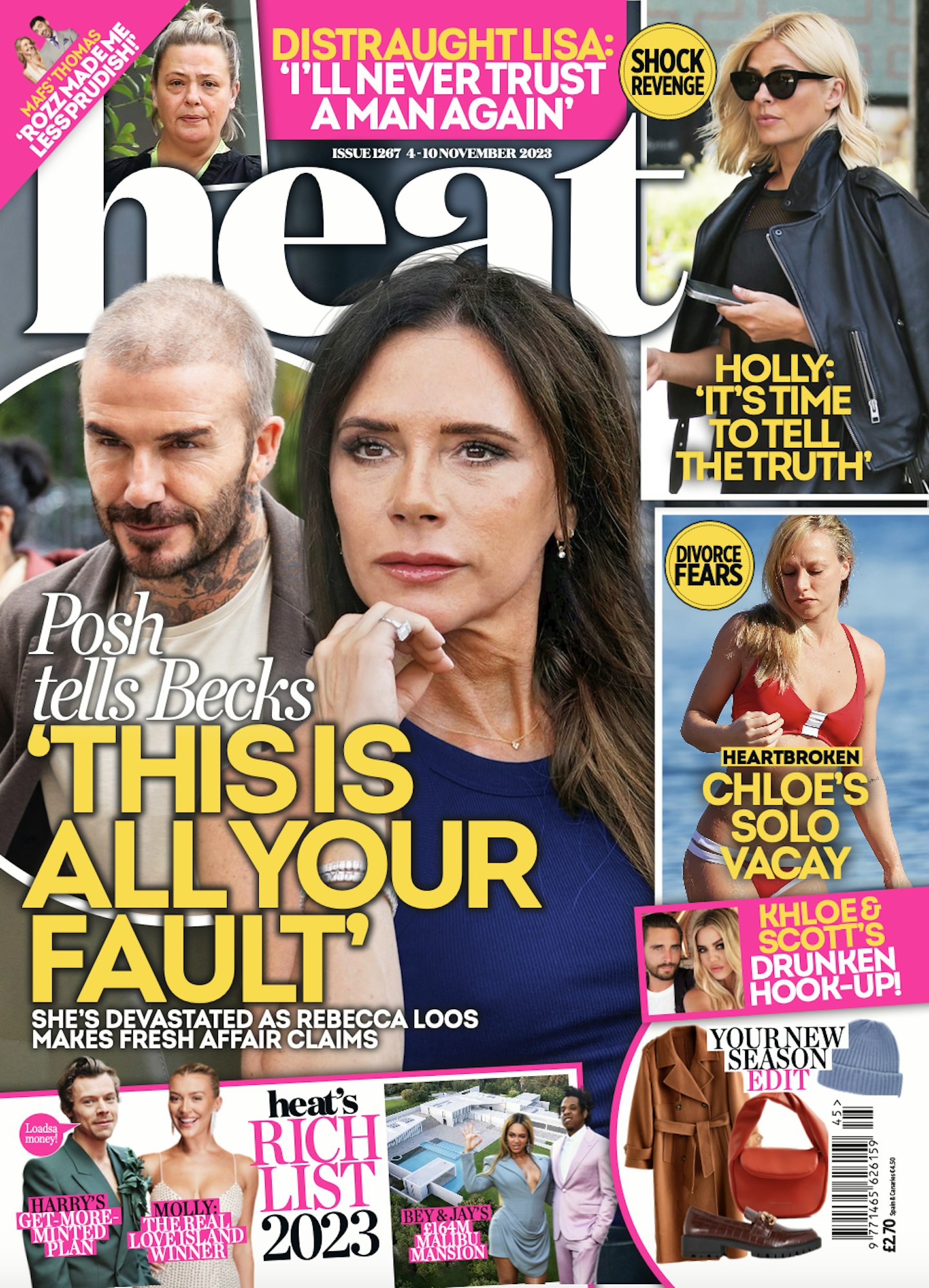 "She wonders if the story will ever truly go away. She has a constant knot in her stomach and feels all of this has risked the happiness she's worked so hard for. Life is really good for them, and the last thing she wants is for anything to change that."
The documentary was supposed to be a big win for the Beckhams, telling their story on their terms. But sadly, when it comes to the Loos affair, they might just have scored an own goal.
WATCH: 'Victoria Is Back!' Mel B On Spice Girls Reunion, Drag & Queen Of The Universe S2