If you're going to publicly end a long-running celebrity feud, of course Instagram is the place to go. Last week, Victoria Beckham shared a photo with her 31million followers showing her smiling with husband David, eldest son Brooklyn, and – crucially – with her arm around daughter-in-law Nicola Peltz-Beckham.
The fashion designer, who reportedly fell out with the actress over that now-infamous $4million Palm Beach wedding last year, made sure everyone knew they'd made up, telling Nicola in the caption, "We love you so much."
Now, sources tell heat Victoria is ready for a fresh start with the newlyweds, and she's hoping that could include some baby Beckhams.
"David and Victoria have tried so hard for so long to build bridges with Brooklyn and Nicola," says an insider close to the couple, who are also parents to Romeo, 20, Cruz, 18, and Harper, 11.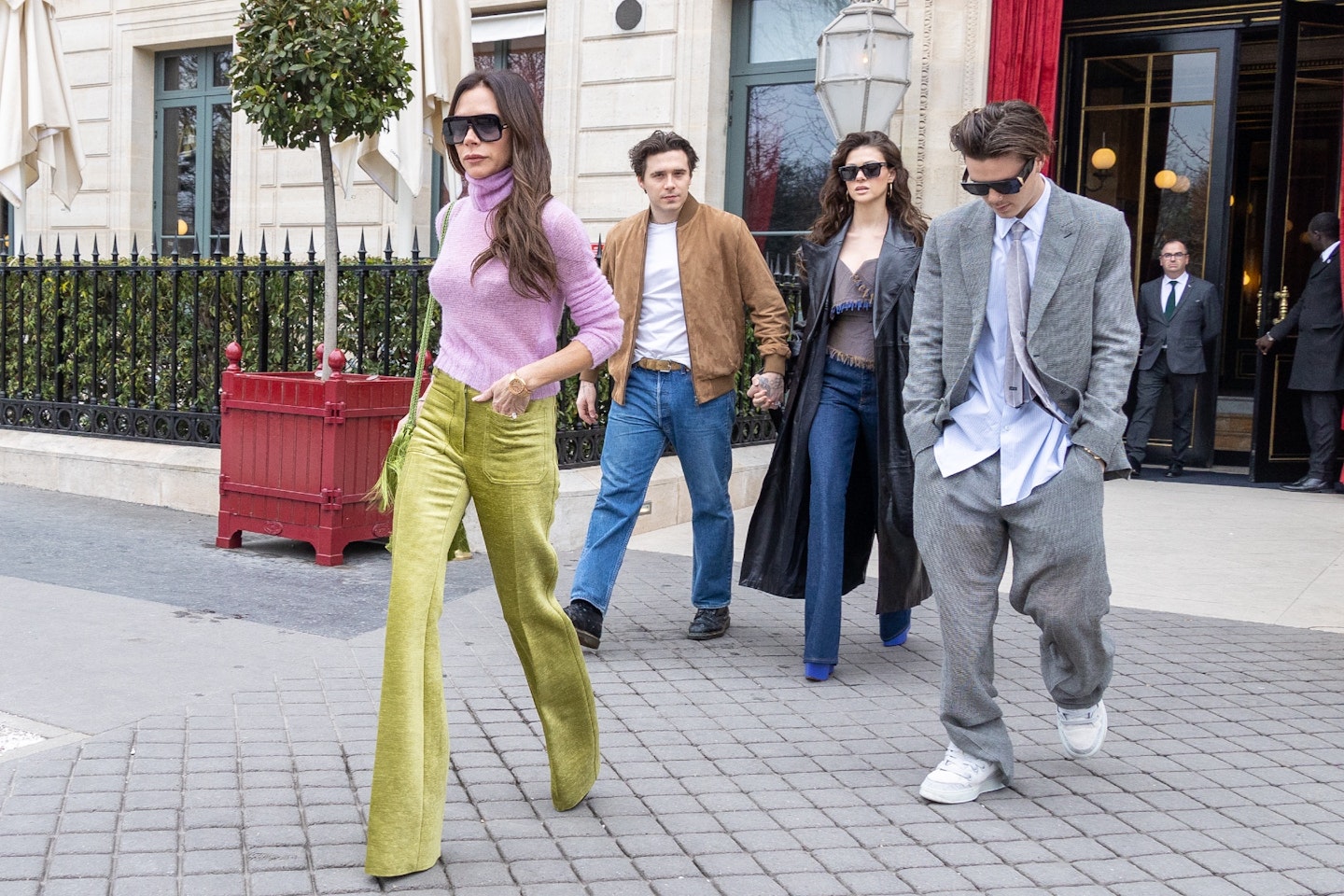 "They've hated being estranged from their eldest son and took every opportunity to extend an olive branch. It's been such a relief to finally put everything behind them. The meeting was a bit awkward, especially as it was at the Peltzes' family home, but everyone had their showbiz smiles pasted on and got along well. Victoria and Nicola didn't talk that much and there wasn't much eye contact, but Vic got to have a proper chat with Brooklyn. In a big group situation, it's easier to keep things light, so there was a lot of talk about David's football team in Miami and Brooklyn and Nicola's plans to settle in LA. Then they had an Easter egg hunt with the whole extended family, including Nicola's older siblings, who have kids. It was pleasant enough and Vic's relieved to have got it over with."
The source continues, "Vic's hopeful the two families can put all the nastiness behind them and move forward – she knows they'll be spending even more time together once Brooklyn and Nicola start having babies, and she doesn't want to be pushed out when that happens. She keeps joking to David that they'll be the cool, fun grandparents, as Nicola's mum Claudia is nearly 70 and her dad Nelson is in his eighties. And, of course, she's doing everything possible to make sure she'll be the most glam granny ever!"
The Easter event doubled up as a celebration for Nicola, 28, and 24-year-old Brooklyn's first wedding anniversary, with the Beckhams and Peltzes gathering at their $95million home in Florida. VB addressed her son and daughter-in-law in a moving post, writing, "So special to be together to celebrate your 1st wedding anniversary, we love you."
Nicola replied in the comments, "Today was so fun! We love you so much." The heiress then shared her own photos from the day, declaring how "amazing" it was to be able to celebrate "with our families".
Things have been awkward between the two alpha females ever since the wedding last year, hosted by Nicola's billionaire dad. As heat has reported before, the former Spice Girl was offended when Nicola allegedly refused to wear a wedding dress designed by her, with whispers that Bates Motel star Nicola felt that VB was taking over. And, our source says it was strange for Posh to return to the "scene of the crime".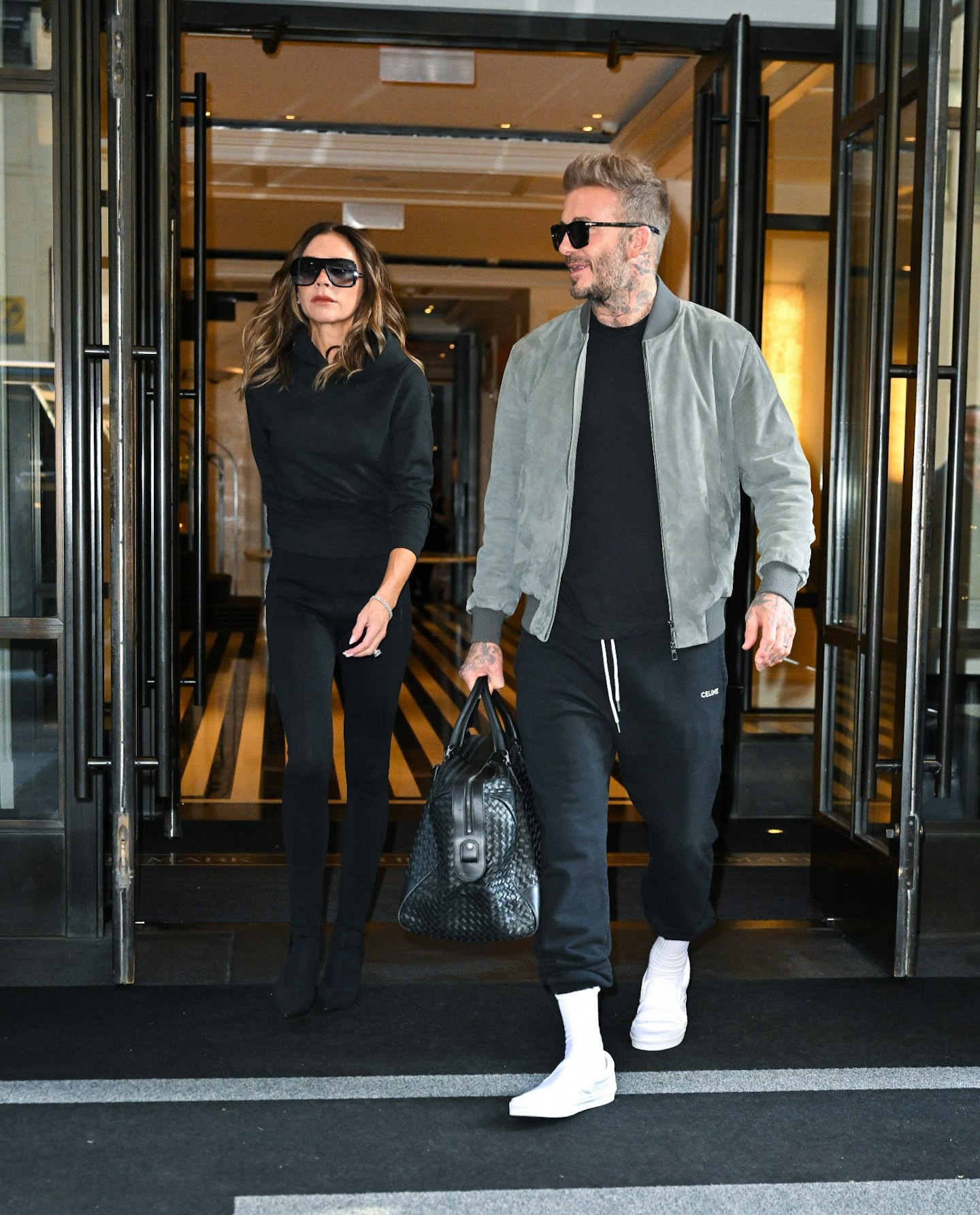 We're told, "The Beckhams were in Miami for Easter, but they would have preferred this reunion to be on neutral territory. They'd suggested hiring out a restaurant and hosting everyone there, but in the end, they weren't given much choice. A few days before Easter, Nicola and Brooklyn let them know everyone was invited to spend Easter Sunday with the Peltz family at the Palm Beach estate. Of course, it was a bit strange, but they were determined to go there full of smiles. All that matters to them is having their son and his wife as part of the family again."
And with tensions out of the way, the Beckhams and Peltzes are ready to focus on something much more joyful: babies. Brooklyn and Nicola have been open about their plans to start a family soon, with the photographer-turned-chef admitting to being seriously broody, and declaring, "I could have kids yesterday". In an interview last year, he also said, "I've always wanted to be a young dad", while his wife said, "Brooklyn really wants kids now." And, we're told, it's inspired Victoria's mission to be a cool gran.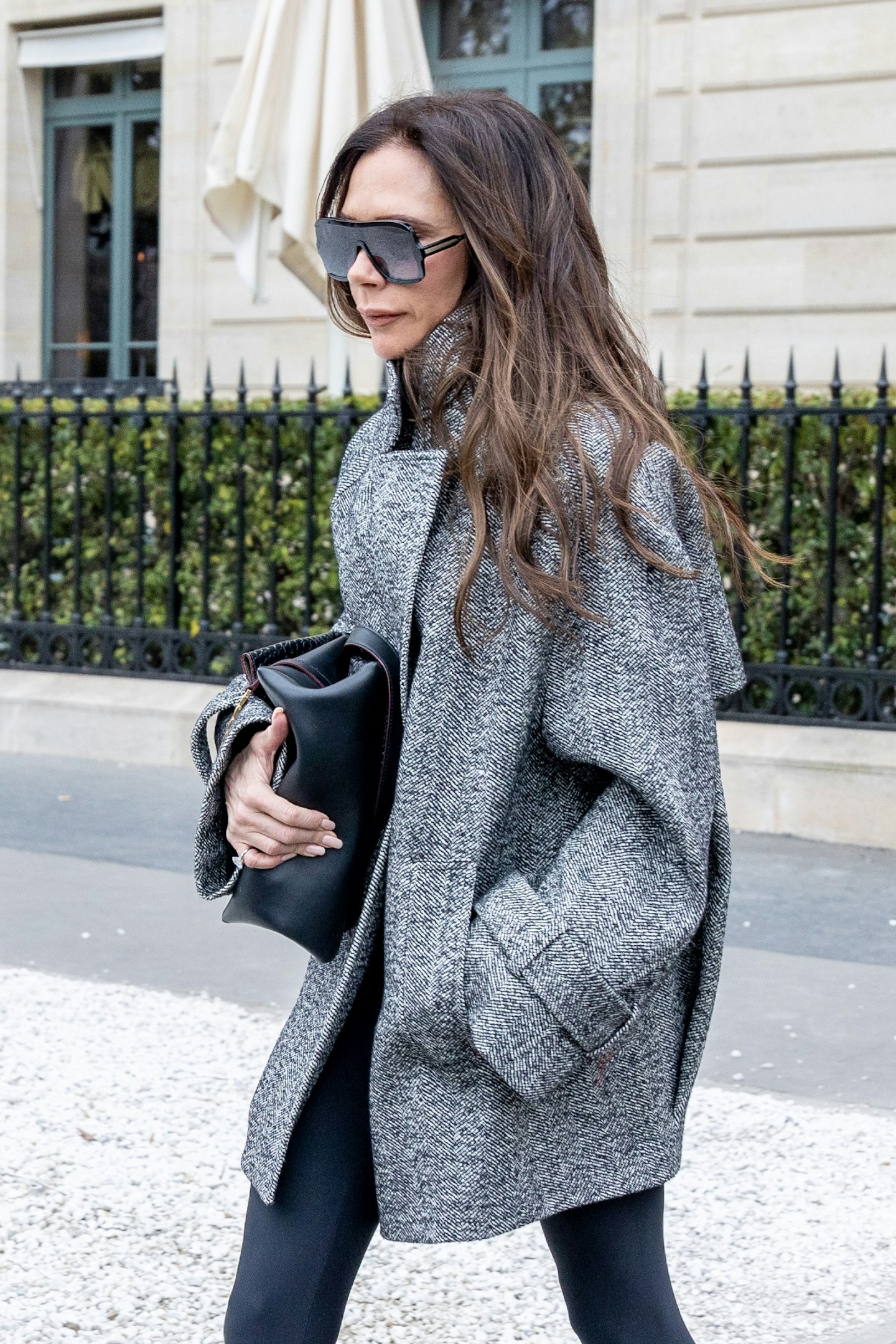 In the days after their visit to Palm Beach, VB was spotted on the Beckhams' £5m yacht, with headlines declaring she looked "incredible".
Our insider says, "Vic's determined to be the hottest grandma ever. Much as she loves babies, she feels too young for that label. She's already anxious about ageing and takes looking good very seriously, so she's been even more focused on her workouts and beauty regime to get 'granny ready'."
The source continues, "Since Nicola went from blonde to brunette, Vic's felt a bit paranoid that she did it to compete with her and show off how much younger she is. Vic came to the reunion dressed very casually, but a lot of work went into looking so effortlessly chic – including new hair extensions. Then Nicola turned up in a crop-top and tiny shorts! Of course, Vic knows looks aren't the most important thing, and she's so happy they've got that first big meeting with all the Peltzes out the way.
"At least now the door is open for Brooklyn and Nicola to visit them in the UK."