If there's anyone who knows about turning public opinion around, it's Victoria Beckham. The woman has ridden the wild roller-coaster of public opinion since marrying footballer David in 1999 – and now it's her daughter-in-law's turn to deal with the haters.
Insiders say eldest son Brooklyn's wife Nicola Peltz-Beckham has been struggling to cope after she suffered a humiliating week of internet mockery, thanks to her dad's "petty" lawsuit against her wedding planners and yet another embarrassing photo shoot with Brooklyn. And their shared unpopularity could be what finally brings the two women together.
"Nicola has reached out to Victoria for help," says an insider close to the 28-year-old heiress, who has reportedly clashed with her mother-in-law since marrying into the family.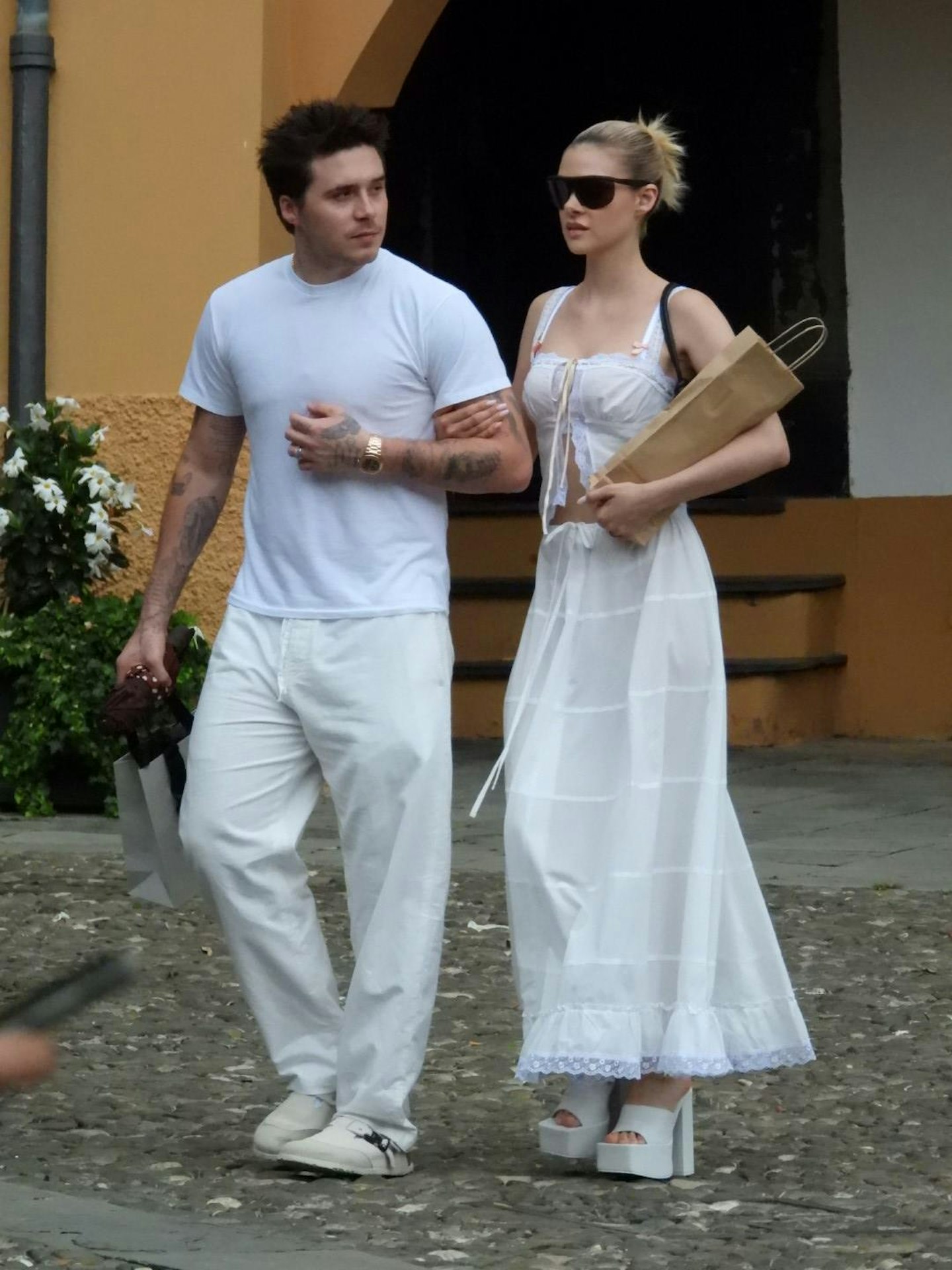 "She has received some really nasty comments online and it's shocked her. For the first time, she feels like she's in over her head and is desperate for help. Victoria and David have been famous for decades and dealt with all this stuff – and worse – before, and Nicola realises that now."
Since Nicola married Brooklyn last April, most of the headlines have focused on the alleged feud between the actress and VB. Rumours have persisted that the two fell out over whether or not Nicola ever intended to wear a wedding dress designed by VB – and friends say Vic is shocked to have Nicola now asking her for help.
"A part of Vic would love to tell Nicola she's on her own with this," says our source. "Until now, Nicola has acted like Vic is out of touch, with no idea how to handle things in the modern celebrity world, but now that's changed, so Vic can't help feeling a bit smug that she's now come to her – of all people – for help."
The latest crisis comes after fans blasted Nicola as a "spoiled, entitled, rich person" and her family as "embarrassing" and "miserly" after her dad's decision to sue her wedding planners, who he claims let down his "world-famous actress" daughter, ahead of her $4million nuptials. Billionaire mogul Nelson Peltz is demanding his $159k deposit back from the second of three wedding planners he and Nicola worked through in the lead up to the big day.
Thanks to their headline-generating behaviour, Nicola and Brooklyn, 23, recently bagged yet another promotional deal with jewellers Tiffany & Co, posing for a photo shoot. Nicola shared a few shots on her Instagram last week, writing, "Celebrating everyday with you and our incredible bond." Her 2.8million followers were underwhelmed, with one writing, "Do either of you have a real job?" while many others pointed out Brooklyn's awkward poses. One commented, "Why is he never the focus and it's always just you? He looks like your servant." Another teased, "Bless him trying his hardest ain't he?"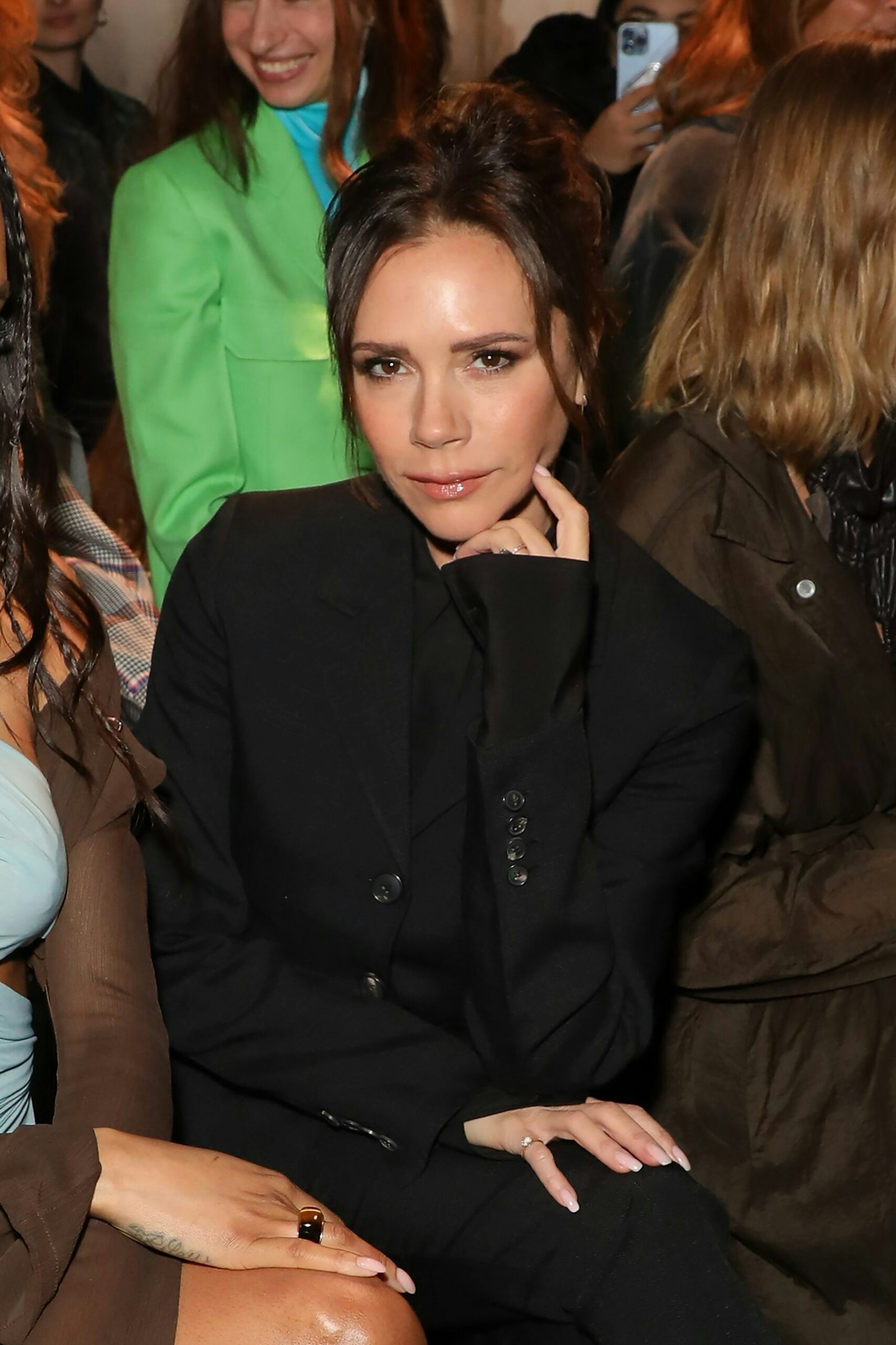 One went further, writing, "He's one hapless lame idiot." But divisive photo shoots are something Victoria and David know all about. Who could forget their wedding photos, where the pair sat on literal thrones, and wore matching purple outfits for their reception? And, despite their troubled history, insiders say Victoria has decided to help Nicola avoid the same fate.
"At the end of the day, all Vic really wants is peace," says the source. "She actually sees her and David's younger selves in Nicola and Brooklyn. They learned their lesson early on, when they were mocked for everything from her music to David's hairstyles. Vic wants to warn Nicola to stop doing so many professional projects together. It's important to keep some of their personal moments private, to make them less of a target for mockery."
The source adds, "Whether Nicola listens or not, Victoria appreciates her reaching out – she just wants the best for both of them."