Thank the reality telly Gods you've decided to take an all-important break from work and spend 10 minutes browsing the heatworld homepage over your third cuppa of the day. Good for you. Self love is important – especially on a Monday. Anyway, thank goodness you're here, because we have Big Brother to discuss.
Last night (Sunday 8 October 2023) the hotly-anticipated return of Big Brother took the nation by nostalgic storm and introduced fans to 16 brand-new housemates (after frankly way too long without any housemates on our screens) together delivering a cross-section of 2023 Britain.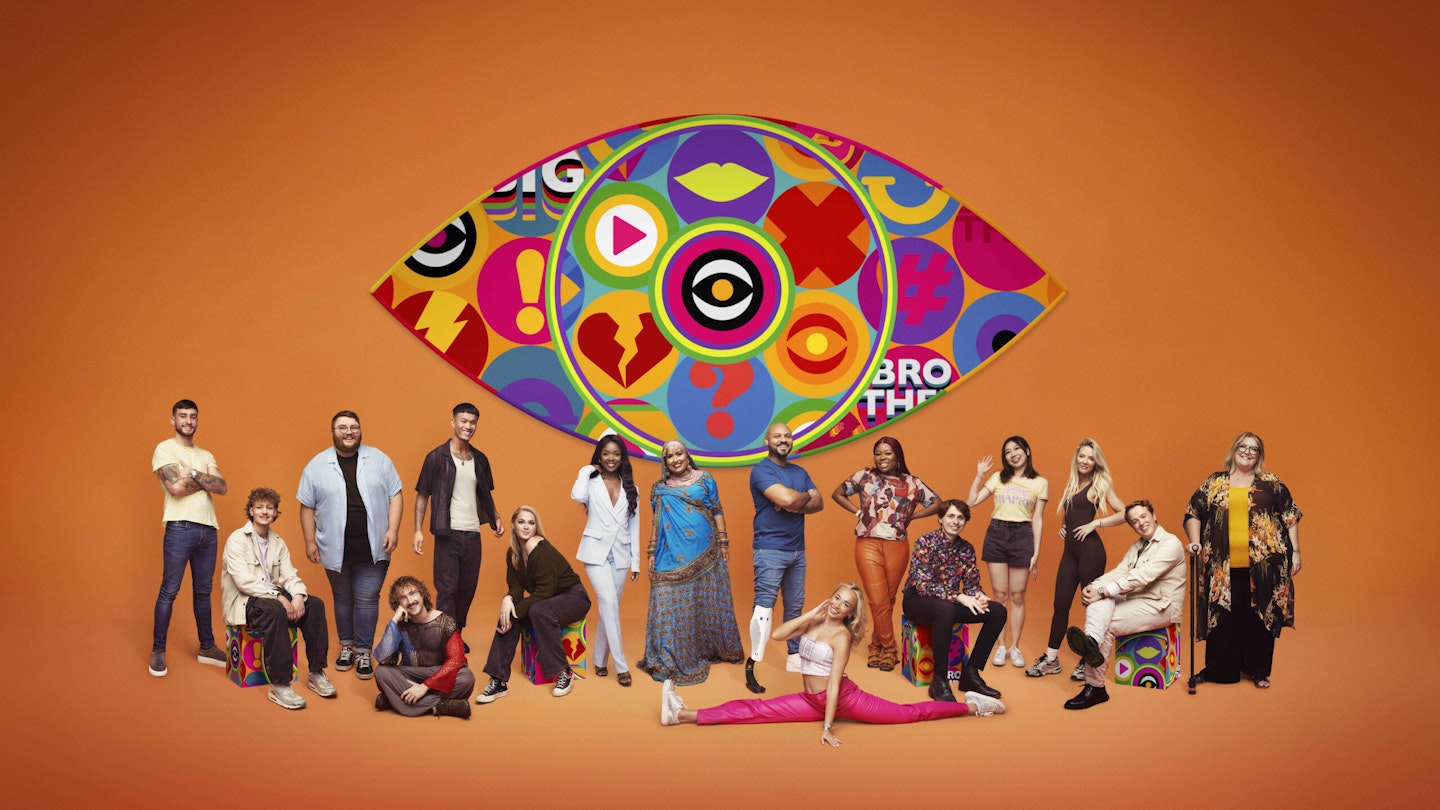 Despite an odd editing choice that meant the pre-recorded launch ep got the housemates inside in record time (it was like watching an OG launch on fast forward), we were instantly sold on our new cohort – not to mention the new brutal af Big Brother who clearly has zero problem stirring the sh*t/attaching mini explosives to housemates' personal belongings. RIP Jenkin's suitcase.
Amongst the new housemates was 26-year-old Derby-based banker Noky Simbani, who 70 percent of social media thought had gotten the wrong reality show upon her entrance as she was giving Love Island bombshell from the moment she stepped out of her car. Seriously – she might be the most beautiful specimen of humanity to eve walk across our screens let alone into the Big Brother house, which would explain how she once went to Miss Universe as Miss Great Britain.
heat recently learned that as with many new reality stars, Noky has a rather famous reality star fighting her corner while she's in the house. According to Instagram, Noky is good friends with Love Island 2021 star Sharon Gaffka. As Noky made her ITV debut, Sharon took to her Instagram story to show her support for her friend.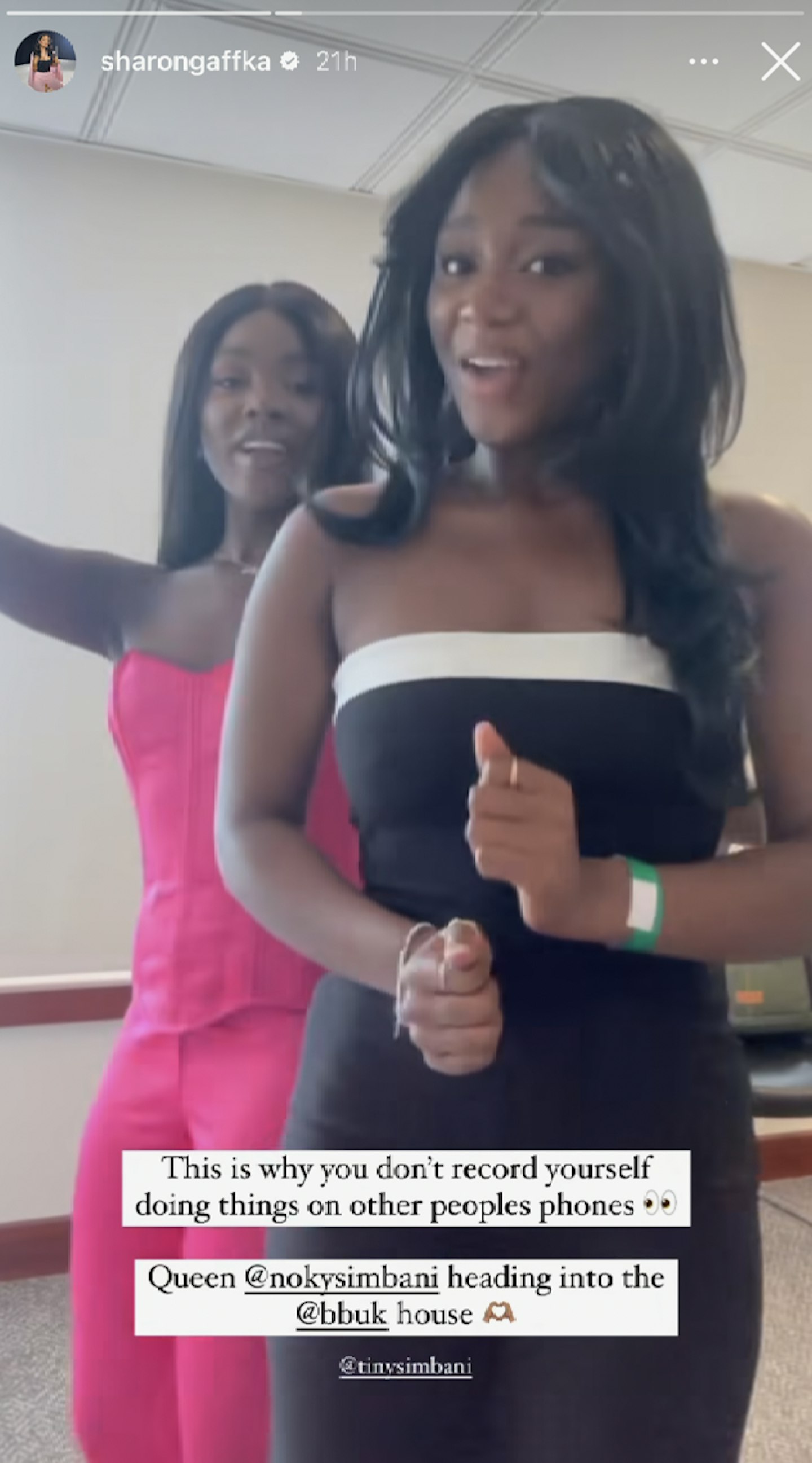 Sharon shared a video of Noki dancing with the caption, "This is why you don't record yourself doing things on other people's phone 👀.
"Queen @nokysimbani heading into the @bbuk house 🫶🏽."
Sharon also tagged @tinysimbani, who we're assuming is Noky's equally gorgeous sister.
She then filmed Noky's BB entrance and wrote, "Here she is 😍."
Naturally, we must know everything about Noky immediately so we can start adopting every life choice she has made/is making/will make and scrap everything we're clearly doing wrong because just WOW.
Who is Noky Simbani?
Noky is one of the 16 housemates taking part in the eagerly awaited new series of Big Brother on ITV which launched on Sunday 8 October 2023.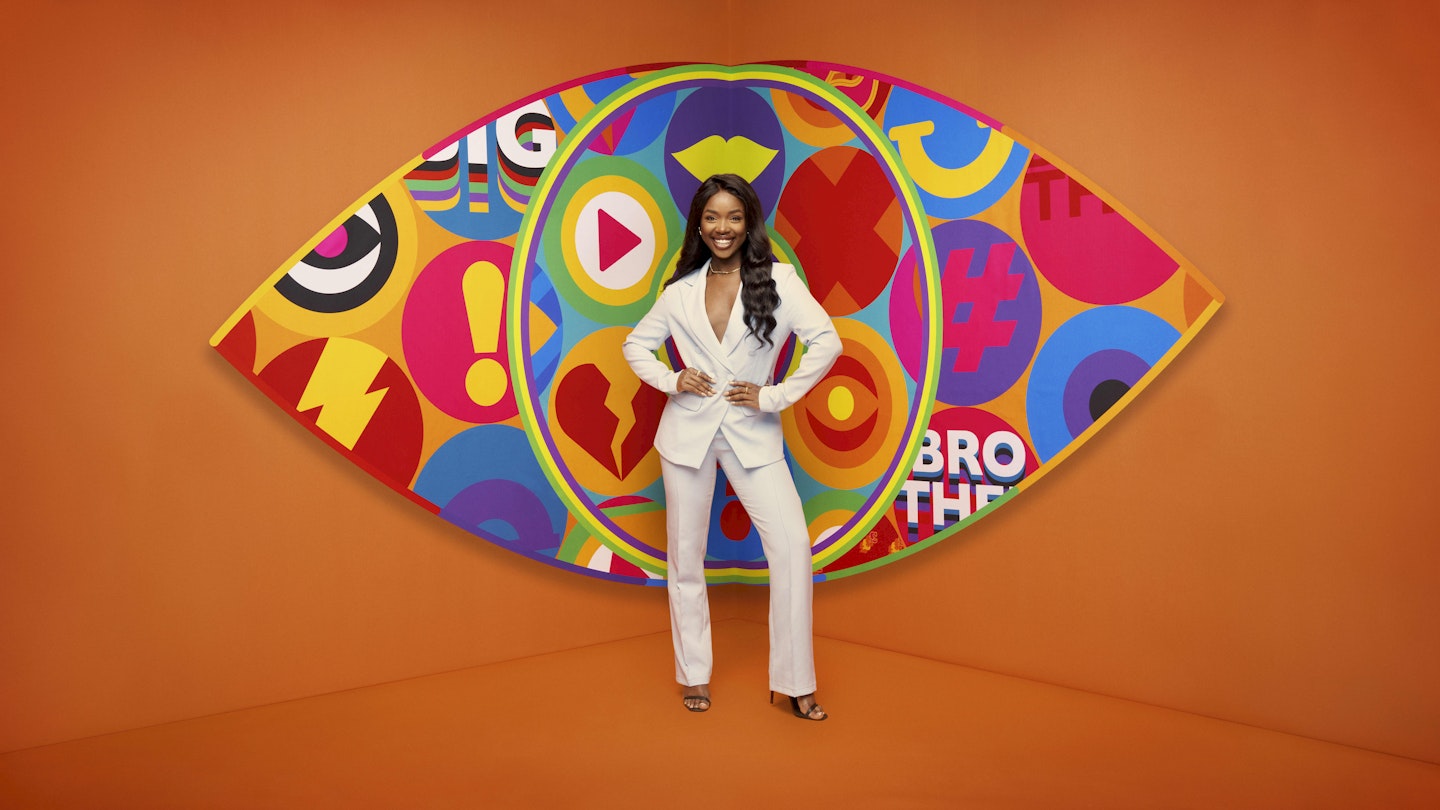 How old is Noky Simbani?
Noky is 26 years old.
What does Noky Simbani do for a living?
Noky is a banker. She also has a masters in engineering and was crowned Miss Universe Great Britain in 2022. She ALSO has a cake-making business (she can apparently make "super crazy cakes") which she started in lockdown. Quadruple threat stuff.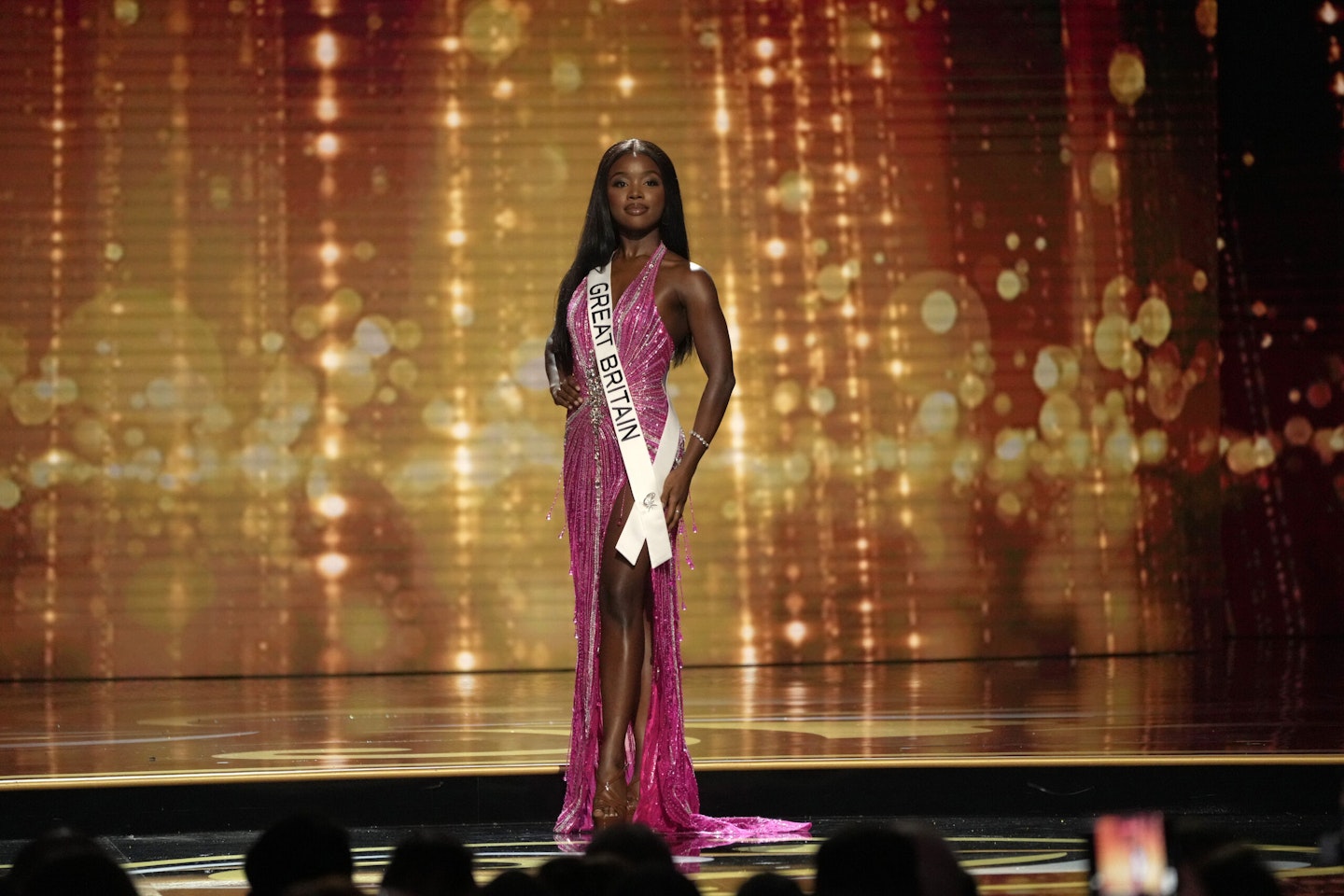 Where is Noky Simbani from?
She is from Derby.
Why did Noky want to go on Big Brother?
Noky told producers, "I love challenges. I've had so many amazing times in my life, like going to Miss Universe as Miss Great Britain. I like to do something different and I think this is the next challenge I want to conquer. I want to show people what pageant girls are really like and disprove a lot of stereotypes around them. I also show what it's like being a woman who's worked in male-dominated fields. I want to show that women are capable of doing anything they want."
Icon.
How would Noky's family and friends (including Sharon Gaffka apparently) describe hr?
Prior to entering the house (we definitely almost wrote villa), Noky revealed, "They would definitely say that I am very opinionated, I've got something to say about literally everything. They'll say that I can be very spontaneous. I think they can expect the unexpected with me at any point. Maybe slightly delusional as well? When I want something, I'll set my mind on it, even if it sounds really stupid, I know I can achieve it. So yeah, delusional too."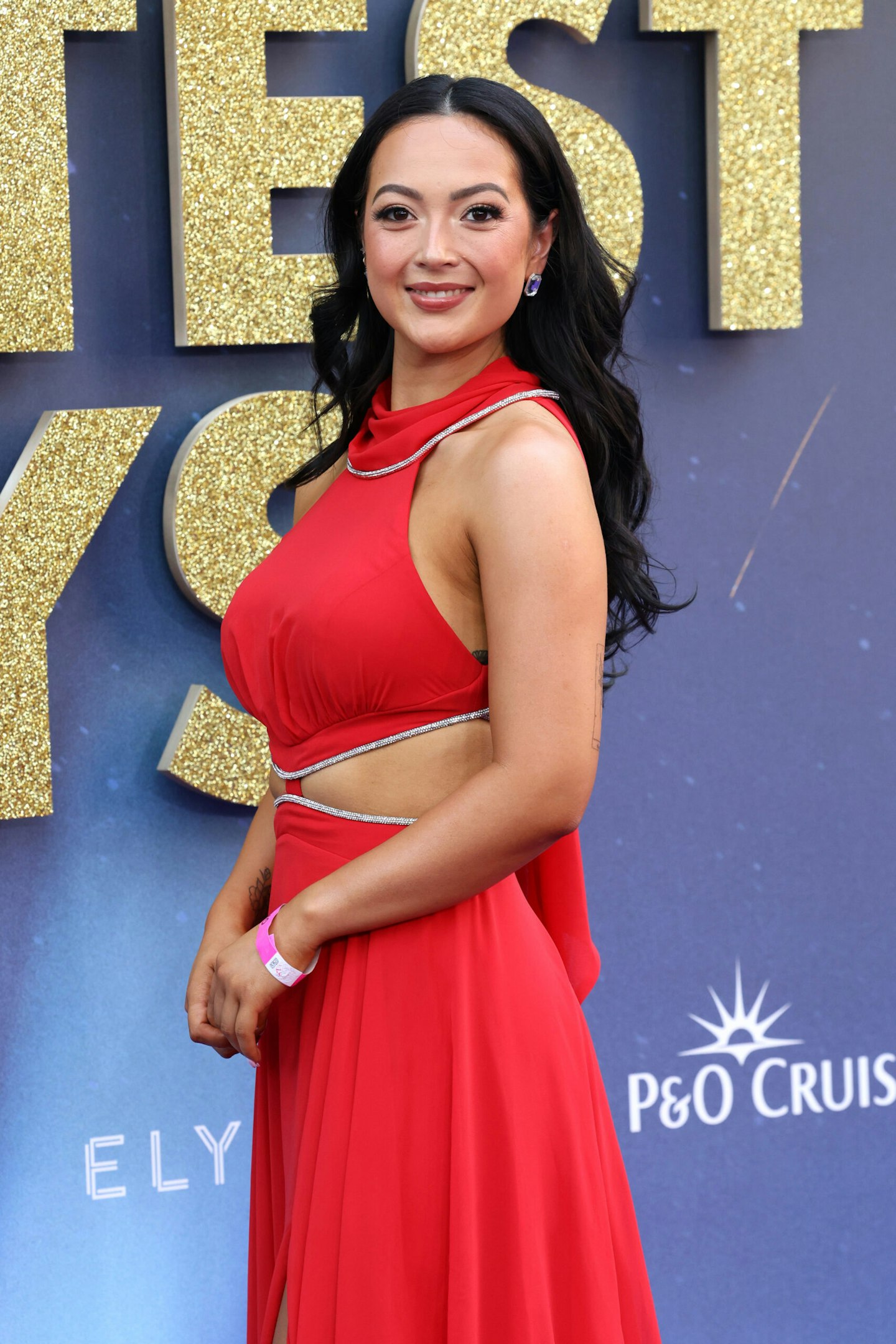 If Noky wins, what will she do with the Big Brother prize money?
According to Noky, she is going to "go on holiday to visit [her] grandparents in Zimbabwe."
Does Noky Simbani have Instagram?
Yes, @nokysimbani, but despite already having over 21K followers, her account is set to private.
WATCH: The Big Brother reunion we've all been waiting for! 🙌🏼